In search of the best and most fun things to do in Lodi, CA?
Lodi is a city situated in San Joaquin county, California. The population of people in Lodi in 2019 was estimated to be 67,568.
Lodi is popular for wine production in the state. In 2015, it was Wine region of the year by Wine Enthusiast Magazine.
Although the city is known for wines, it also features history, arts, outdoor activities, and good meals. The famous A&W Root beer was birthed in Lodi.
The city is also popular for events such as The Sandhill Crane Festival, The RowXRow festival, The Lodi Grape festival, and the Lodi Street Faire.
Are you planning to explore Lodi? Here are the best things to do in Lodi, CA.
Things to Do in Lodi, CA
1. Mokelumne River
This tourist attraction is a 95-mile-long river situated in Northern California. The Mokelumne River moves from the Sierra Nevada Mountain and empties into the River of San Joaquin.
The River passes through the town, creating opportunities for activities requiring water.
The River features 14 picnic sites that have grilling areas and tables. It also has restrooms and a fishing pier. Visitors can also go rafting.
The fishing period starts from January to March and from May to October. Some types of fish you will find at the Lake are salmon and steelhead. You can also hike the trails and swim in the water. If you want to bring your dog, it's allowed, but it has to be on a leash.
Address: Lodi, CA, United States
2. Lodi Lake
Lodi Lake is a gorgeous blue man-made Lake situated at the northern borders of Lodi. The Lake was built as an attraction for the locals of Lodi.
Subsequently, the site grew to be a popular tourist attraction. Lodi Lake has fun activities you can participate in, including swimming, picnicking, and kayaking. It is a family-friendly area and is free for everyone.
If you plan to tour the most remote part of the Lake, charters are available for you to use.
When you visit Lodi Lake, you will discover that the untamed woods are filled with wildlife like deer, different species of waterfowl, and turtles.
Additionally, you should know that Lodi Lake does not open during winter. Visiting Lodi Lake during your vacation is one of the top things to do in Lodi, CA.
Address: 1101 W Turner Rd, Lodi, CA 95242, United States
3. Micke Grove Regional Park
Mickey Groove Regional Park was initially farmland before it became the tourist attraction it is today.
It was owned by William G. Micke, a farmer in Lodi who later donated it to the town to be used as a park.
In the whole of San Joaquin Valley, this 132- acre destination is the most popular, having the highest number of visits.
Micke Groove Regional Park has many attractions that will make you return over and over. A unique example of this attraction is the Japanese Garden which features bonsais, koi ponds, a tea house, and bridges.
The Micke Groove Regional Park also has a Cherry blossom tree, and when the tree blooms in the spring, the Park is majorly used as a wedding venue and background for photos.
Furthermore, the Park features a golf course, a water park, a fountain, a zoo, and a museum.
The various attractions in this park, without question, make it one of the best places to visit in Lodi, CA.
Address: 11793 Micke Grove Rd, Lodi, CA 95240, United States
4. RowXRow
If you visit Lodi in May, do well to participate in the RowXRow festival, as it's one of the fun things to do in Lodi, CA.
This activity in Lodi, CA, was formerly known as ZinFest. It is a festival of wine that is popular in the town.
This event which brings locals, tourists, and visitors from all over the state, takes place in May on a three-day weekend.
This Festival features having a good meal produced with fresh farm produce and enjoying the best wines in the town.
The vintner's Grille is one of the prominent features of this event. It is a diner that brings famous chefs to make delicious trademark meals.
Another feature of the RowXRow is that visitors are allowed to taste and enjoy different wines made by the locals.
Address: 1101 W. Turner Rd. Lodi, California
5. Micke Grove Golf Links
Micke Grove Golf Link is an eye-catching golf course in Lodi. It is regarded as one of the valley's best-kept secrets. The Golf course was designed by architects George B. Williams and Garret Gill.
This spectacular attraction features centuries-old grapevines, stunning woods, and a deep shade of verdant green grasses.
Whether you want a competitive round of golf with your loved ones or a venue for official events, there's something for you at this destination.
You will have a great time golfing here regardless of your skill level as a novice or an expert.
The golf course has 18 holes and a pretty decent layout if you ignore the little challenging area.
Address: 11401 Micke Grove Rd, Lodi, CA 95240, United States
6. Micke Grove Zoo
Micke Grove Zoo is a small destination area in Lodi. This attraction is mainly visited by kids or individuals interested in animals. Visiting the Zoo is one of the fun things to do in Lodi, CA.
Although the Zoo lacks many animals, it makes up for it by having rare animals in its possession. The small number of animals also improves the care given to each animal; this feature makes it exciting when visitors come, as they are mesmerized by the unique animals in the Zoo.
On an intimate level, you can interact with endangered animals like Southern pudus, Marbled teals, and golden lion tamarins in the Zoo.
When you visit Micke Grove, you will also see insects, mammals, birds, and reptiles.
Address: 11793 Micke Grove Rd, Lodi, CA 95240, United States
7. A&W Root Beer
A&W is a brand of root beer that Roy W. Allens established in 1919. Although it is also available in Canada, the brand originally began in Lodi, CA.
A&W Root Beer is made of sugar cane and various blends of spices, berries, herbs, and bark.
You will find items inside the small museum of A&R Root Beer. It tells stories of the company's history, which include newspaper clips, mugs, and bottles.
This tourist attraction also serves as a restaurant. So when you visit, you can relax with a cold beer and browse through their food menu, which includes fish sticks, chicken strips, and burgers.
Address: 216 E Lodi Ave, Lodi, CA 95240, United States
8. Lodi Farmers' Market
The summer season is when Lodi's natives and Local businesses put up their products from the farm on display. So if you are in Lodi during the summer, don't hesitate to go shopping for some fresh farm products.
Since the summer season lasts from May through September, it Is when the Lodi Farmer's market booms.
People sell art furniture, cured meats, baked products, preserved foods, and more at the Lodi Farmer's Market.
You will also see shops selling different kinds of fruits, vegetables, and root crops. The stall owners at Lodi Farmer's Market will offer you top-tier services, and you will enjoy your time at this destination.
Don't feel shy to ask for food recipes or interact with the natives when you visit the Market.
Address: South School Street, Lodi, CA 95240, United States
Also check out our list of things to do in Vallejo, things to do in San Rafael, and cool things to do in San Clemente, if you are planning a California road trip.
9. Lodi Wine Visitor Center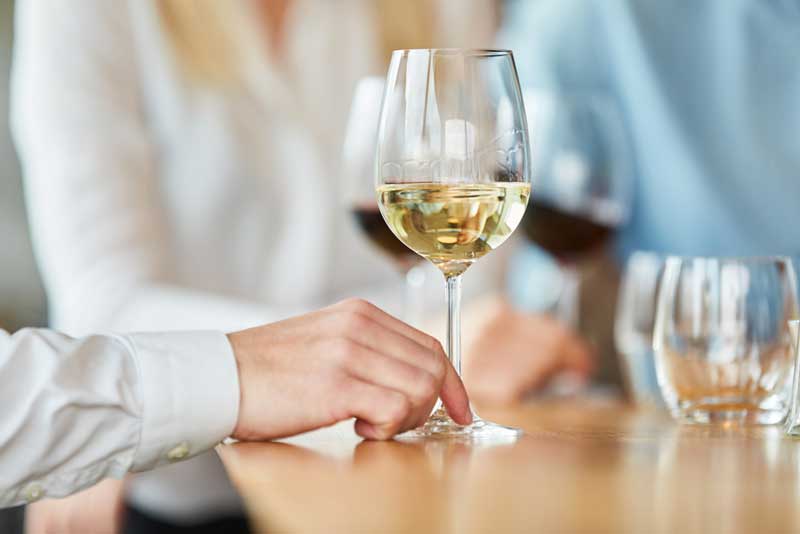 Wine tasting is an activity you can take part in with your loved ones at Lodi Wine Visitor Center. One of the best places to visit in Lodi, CA, is the outstanding Lodi Wine Visitor Center for wine lovers.
Lodi's winegrowers built this facility in 2000 to introduce visitors to the wineries in Lodi while simultaneously sampling the wines produced by the wineries in the region.
Aside from providing you with an excellent selection of Local wines, they will also give you information about Lodi.
In addition, you will watch how vineyards process and harvest the grapes used in making the wines at the demonstration vineyard.
Address: 2545 W Turner Rd, Lodi, CA 95242, United States
10. World of Wonders Science Museum
Amongst what to do in Lodi, CA, is to go to the World of Wonder Science Museum with your children or alone.
Knowledge does not select ages, and neither does the World of Wonder Science Museum, so get ready to fill your head with new knowledge.
World of Wonder Science Museum is a hands-on facility that features a variety of exciting programs and practical experiments for everyone.
These programs have been designed to improve thinking and support discovery, so you will be stunned by the peculiar effects.
Since the central area of concentration is on STEM, don't be surprised to see shadow shows, lasers, brain teasers, and plasma balls.
The exhibits you will find inside this Museum will render you speechless so get ready to be stunned into silence.
Address: 2 N Sacramento St, Lodi, CA 95240, United States
11. Double Dip Gallery
Aside from being an Ice Cream shop, this 50 feet building also serves as a vintage-themed gallery.
The gallery encourages the art painted by the natives. The owner Danine Seagale has an impressive assortment of the Arcane collection of old furniture, retro jewelry, and lots more.
Double Dip gallery also features pastels, silver gemstones, watercolors, and lettering art.
Regardless of the reasons for shopping, these unique items will delight you as a private or a commercial shopper.
While you browse through the collection of items in the shop, give yourself a treat by getting mouth-watering desserts like sobers, Milkshakes, and other delicious snacks.
Address: 222 W Pine St, Lodi, CA 95240, United States
12. Hutchins Street Square Box Office
Hutchins Street Square Box Office is a performing art theater located in an abandoned building that used to be Lodi High School.
After an awful fire accident in 1974, this 10-acre building was converted into a performing center.
The 90,000 square feet building with a neoclassical design offers a fun opportunity for everyone, which includes a theater, a hall, a pool, and an art gallery.
Each year, during the Sandhill Crane Festival, The Hutchin Street Square Box Office is used as a venue to accommodate thousands of people from all over the state and Canada.
The building is also used as a concert outlet by artists and other events.
Address: 125 S Hutchins St # A, Lodi, CA 95240, United States
13. Oak Grove Regional Park
San Joaquin Valley is popularly known for having plenty of oak trees, and if you want to see where the numerous oak trees lie, visit the Oak Grove Regional Park.
This 180- acre tourist destination is home to authentic oak trees. The site is 20 minutes from Lodi, which makes it easy to visit and be amazed by the sights of the oak trees.
In addition to the trees, the Oak Grove Regional Park features a lake, a nature center, trails for touring, a youth campground, and an 18-hole golf course.
The Park also has a lake filled with periodical trout and catfish. You can also rent their paddle boats and aqua cycles during April and October.
Address: 4520 W Eight Mile Rd, Stockton, CA 95209, United States
14. Thomas A. Peterson Park
This park was dedicated to Thomas Peterson in 1995 for his services in making the town an excellent one.
This destination is perfect for a day out with you and your family. It features top-tier facilities and playgrounds.
This Park is popular because it has facilities for a good workout while having fun at the same time. These amenities are soccer fields, baseballs, basketballs, and tennis courts.
If you feel like having a picnic at the Park, covered areas and picnic spots are available for you and your loved ones.
Address: 79 Evergreen Dr, Lodi, CA 95242, United States
15. Children's Museum of Stockton
Children's Museum of Stockton, located 13 miles from Lodi, is a tourist attraction designed for children.
This non-profit corporation spans 22,000 square feet and contains more than 40 exhibits. The facility features interactive and playful exhibits created to improve the curious and imaginative sides of the minds of young children.
When you bring your kids to the Children's Museum of Stockton, they will have the opportunity to come up close with musical instruments, items of science, and other things. The experience will help them learn new things.
The Museum is an excellent addition to helping the kids learn better; they will benefit significantly from the facility if you bring them.
Address: 402 W Weber Ave, Stockton, CA 95203, United States
Planning to explore California? Get the best of attractions and activities in Valencia, Calistoga, and Bakersfield for a fun vacation.
16. Dancing Fox Winery & Brewery
Dancing Fox Winery & Brewery is situated in a century-old building in downtown Lodi.
This Brewery is a good choice for a romantic evening with your partner. So if you are visiting Lodi with your partner, make sure you add a visit to this Brewery to your list of top things to do in Lodi, CA.
This Brewery features a variety of wines, such as sweet, sparkling, and dry wines. It has also been a recipient of many awards. They also offer bread and wine at this destination.
In Addition, the wines at Dancing Fox Winery are produced from the Lewis Family Estate Vineyards.
The different tastes and sweet-smelling fragrances of the wine ingredients are something to marvel at.
It also provides an unbeatable mouth-watering wood-fired pizza that will leave you hungry for more. The pizza is also an excellent combination with wine.
Address: 203 S School St, Lodi, CA 95240, United States
17. The Towne House Restaurant
The gourmet American food restaurant is located in the Wine & Rose Hotel. It offers special dining services to its customers. The Wine & Rose Hotel is built in an area that used to be a country farm.
Spectacular gardens and trees surround the restaurant. The meals served at this restaurant are made from fresh, quality, and local ingredients.
It also offers Brunch, lunch, and dinner services and a variety of options to pick from.
For appetizers, you can get salads; for the main meal, you will get cavatelili pasta, roasted Coleman pork chop, and citrus herb marinated swords. There are different options for desserts.
If you desire to dine on the Patio, that can be arranged for you. Additionally, live music is also provided every evening by the restaurant. Also, the trees near the restaurant are decorated with light that glows at night.
Whether you want a simple meal alone or with your partner, The Towne House Restaurant is one of the perfect choices to relax and have a good meal.
Address: 2505 W Turner Rd, Lodi, CA 95242, United States
18. The Serpentarium Museum
Check out this remarkable attraction if you're still wondering what to do in Lodi, CA. A Sepernatarium Museum is an excellent place for people of all ages to visit. This tourist destination displays the highest amount of reptiles in Lodi.
The Museum offers an opportunity for people to interact and learn about reptiles from all over the globe. This part store, part Museum, was established in 1989 by Robert and Marcy Coral.
The 3000-square-foot Sepernatarium Museum rears about 50 types of snakes and produces more than 2,000 snakes every year. Some of the snakes are purchased by stores and other museums.
Some snakes you will find in this Museum when you visit are pythons, Anaconda, Cobras, reptiles, and boas. You will also see lizards, turtles, and frogs.
Another exciting feature about this Museum is you are allowed to feed a water monitor and hold a tarantula and a 12-foot python.
If you are interested in a group tour, it can be arranged for you, and the Museum can also be used as a venue for meetings and parties.
Address: 708 W Kettleman Ln, Lodi, CA 95242, United States
19. Lodi's Wine and Chocolate
Are you visiting Lodi, CA, in February? If you are, you should visit the fascinating Lodi's Wine and Chocolate.
Wine and Chocolate weekend takes place in the lover's month, February. This event features a tour of the wineries in the town, and over 50 businesses participate yearly.
You must buy a ticket to see and taste all that Lodi's Wine and Chocolate offers. The exploration is an exciting activity, so get on that bike or car with your partner and explore the fantastic wineries in Lodi.
Address: 2545 W Turner Rd, Lodi, CA 95242, United States
20. Parkwest Casino
If you love a harmless game of gambling, visit Parkwest Casino. This nighttime destination provides you with all the games you need while you relax in the smoke-free building devoid of the noise of slot machines.
Parkwest Casino aims to offer a clean and safe environment and to provide impressive gaming and dining experience for its customers.
Some games you can play at Parkwest Casino are Baccarat, Poker, pai Glow tiles, and Blackjack.
This destination features impressive quality services and a fun layout. Parkwest Casino also features a restaurant that offers different kinds of meals, including salads and burgers. Each week, it holds a tournament.
Address: 1800 S Cherokee Ln, Lodi, CA 95240, United States
21. Woodbridge Ecological Reserve
Birds lovers will want to put a visit to this destination on their list of best things to do in Lodi, CA.
A perfect location in Lodi to watch birds is the Woodbridge Ecological Reserve. It is also called Isenberg Crane Reserve.
Woodbridge Ecological Reserve is only open to guided tours permitted by the California Department of Fish and Wildlife.
The items you should bring when coming to this destination are a birding book, a camera, and binoculars.
If you visit Woodbridge Ecological Reserve during the winter or fall, you can view Migratory birds like the sandhill crane. This destination is often called the "Season of the Sandhill Crane" between October and February.
You can even participate in the yearly Sandhill Crane Festival if you want; it is quite a remarkable adventure.
Address: 7730 W Woodbridge Rd, Lodi, CA 95242, United States
22. Window Beer Company
Window Beer Company offers top-notch craft beer produced by the locals of Lodi.
The ambiance of this family-owned brewery is comforting and relaxing. Also, the staff is friendly, and you can bring your dog. They also offer live music on some occasions in the brewery.
A few examples of beer you can try at Window Beer Company are seasonal IPA, Sasquatch Porter, Hazy Trip, Double Hazy Juicy IPA, and Cream Ale.
Also, the brewery's kitchen offers various types of snacks to go with the beer, such as tacos and Pizza. You can even participate in the trivia nights held every day at the brewery.
Address: 9 W Locust St, Lodi, CA 95240, United States
23. San Joaquin County Historical Society and Museum
The main goal of the San Joaquin County Historical Society is to protect the rich past of the city for which it is known. It displays the rich history of Yoktus Indians to Miwoks and Charles Webber, the first farmer in the San Joaquin area.
The San Joaquin Historical Society is situated in Micke Grove Regional Park, which spans an area of 18-acre.
The facility features historical structures, museums, trails, and other stunning attractions. It also permits picnic lunches, family outings, and strolls through the many buildings.
In these buildings, You will find exhibits and collections that display different epochs of San Joaquin County, such as the earliest settlers, the coming of viticulture, and agricultural practices.
The exterior of the buildings features a blacksmith shop, an ancient schoolhouse, and a cottage.
There's so much to see at these historical sites, so make sure you make the most of your time when you visit.
Address: 11793 Micke Grove Rd, Lodi, CA 95240, United States
Explore more cities in California. Check out our list of things to do in Montecito , things to do in Yuba City, and things to do in Mount Shasta for a fun time
Plan Your Trip to Lodi
Lodi is home to a plethora of exciting recreational and outdoor activities suitable for all ages.
It features exciting options like wine tasting at the numerous local wineries, good dining options at gourmet restaurants, an educational facility to stimulate the imagination of children, a lake for fishing, picnicking, and swimming, an excellent golf course, a historical museum, and a park that is perfect for playing about in the sun.
What's not to love about Lodi, CA? This article will guide you through your vacation in the town, so pin it.