Saginaw city is the county seat of Saginaw County, Michigan. It is the largest municipality in the Mid-Michigan Bay City Metropolitan Area, and Saginaw County. As of the 2020 census, Saginaw's population was 44,202.
In the 19th century, Saginaw was a thriving lumber city, but now it has shifted to agriculture and varied productions. Saginaw has a lot of tourist attractions and outdoor activities.
The attractions range from historical features to natural wonders, including the Marshall M. Frederick Sculpture Museum, the Japanese Cultural Center and Tea house, The Ojibway Island, The Castle Museum, Saginaw Art Museum, Apple Valley Orchard, Shiawassee National Wildlife Refuge, and more.
Are you planning an exploration of Saginaw? Here are the best and fun things to do in Saginaw, MI.
Things to Do in Saginaw, MI
1. Shiawassee National Wildlife Refuge
Among the top things to do in Saginaw, MI, is to take a trip to the Shiawassee National Wildlife Refuge.
This Tourist attraction that spans 10,000 acres was built in 1953. The Refuge was constructed as a home for migratory birds and a recreational center.
This destination is a 6.5-mile drive devoted to protecting the animals that reside here.
The main features of Shiawassee are the Ferguson Bayou, the nature center at Green Point ELC, the woodland trail, and the 6.-5 mild car self-led tour.
As you drive about the striking Refuge, you will come across various animals and pelicans. If you come here during spring or fall migration, you will see ducks and geese also.
Since this place is designed majorly for birds, it is significant for migratory waterfowl.
The Green Point Environmental Learning Center is located here, providing a working beehive, aquarium, observation, and a few educational exhibits.
Shiawassee National Wildlife Refuge is a getaway destination to take a break from the bustle of the suburbs.
Address: 6975 Mower Rd, Saginaw, MI 48601, United States
2. Frank N. Andersen Celebration Park
Among the many fun things to do in Saginaw, MI, is to spend a day at Frank N. Andersen Celebration Park. The Park features activities for summer and winter.
This attraction is a 4-acre Park that houses 15,000 feet of skateboard used during winter, a picnic area, and inline skating available throughout the year.
In addition, the Frank N. Anderson Celebration Park also houses a splash park used by everyone regardless of age.
A European-style Playscape, three slides, a walking park, and a strolling area are also featured in the Frank N. Anderson Celebration Park.
It also has facilities like multiple picnic areas, picnic tables, and a Pavilion that you can use during the summer season.
The Park is a family-friendly destination, so you are free to bring your family and friends along.
Finally, the Frank Anderson Celebration Park has lots of parking spaces, so you don't have to worry about that.
Address: 1830 Fordney St, Saginaw, MI 48601, United States
3. Pride and Country Village
One of the best places to visit in Saginaw, MI, is Pride and Country Village. Pride and Country village is the largest village of unique shops in the state.
This tourist destination features six different shops, such as the Mill, the Schoolhouse Fashion Boutique, the Barn, Tumbleweed Farms, and the Farmhouse.
Also, some vendors sell clothes, jewelry, bath and body products, and home decoration at this destination.
You will enjoy exploring all these different shops at Pride and Country Village.
Address: 5965 E Holland Rd, Saginaw, MI 48601, United States
4. Ojibway Island
Ojibway is an island located along the Saginaw River. This tourist attraction has natural scenery that makes it the perfect area for relaxing strolls along the water or taking relaxing breaks under the various shades on the Island while looking over the beautiful river of Saginaw.
From the Saginaw River, you can view Lake Lipton as well. The Island serves as a venue for yearly events like Ice fishing during winter, concerts, charity events, and July 4th fireworks in summer.
In addition, this family-friendly location is suitable for holding picnics and bike riding. You can use a walking path or a bridge to reach Ojibway Island.
Depending on the season you visit the Island, make sure you find out if cars are permitted on the Island because it varies sometimes.
If you are exploring destinations where you can relax and bask in the beauty of nature, a visit to Ojibway Island should be on your list of the best things to do in Saginaw, MI.
Address: Ojibway Island, Island in Saginaw, Michigan
5. Fashion Square Mall
Fashion Square Mall, which lies on the northern edge of the town, was established in 1972. This enclosed shopping Mall is an excellent place to shop for different items.
The Mall features over 100 shops, such as Bath & Body works, Hot Topic, Encore, Aeropostale, Buckle, H & M, JC Penny, Macy's, Rue 21, and American Eagle. It also has a 10- screen movie theater.
Fashion Square Mall houses a lot of items in the different stores and places where you can get food to eat. In addition to all these features, the Mall has a food court with different types of delicious food.
If you're wondering what to do in Saginaw, MI, go shopping at Fashion Square Mall, as it is an incredible adventure.
Address: 4865 Fashion Square Mall, Saginaw, MI 48604, United States
6. Temple Theatre
One of the ways you can spend quality time in Sawgin, MI, is to attend a concert, and you can do that at the Temple Theatre.
Temple Theater, also called the "showplace of Northeastern Michigan," serves as a cinema, dance, music, and art venue. In addition, it is a venue for every Sawgin's Cultural and art activities.
The Theater has housed several famous people since it was established in July 1927. Some of these popular people are George Carlin and B. B. King.
This tourist attraction can house 1,750 people. It features the one and only Barton Butterfield Special Organ.
The interior of the Temple Theatre is somewhat intricate, while the structure is that of an original Neo-Classic design.
People witness performances from different performing groups and musicians in the Temple Theater every year.
Address: 201 N Washington Ave, Saginaw, MI 48607, United States
7. Saginaw Children's Zoo
The Saginaw Children's Zoo features reptiles, Invertebrates, Mammals, and different birds.
The Zoo houses animals such as capuchin monkeys, Prairie dogs, river otters, tarantulas, turkey vultures, alligators, Eclectus parrots, leopard tortoises, honeybees, and Pygmy goats, among other animals.
Furthermore, this 10-acre facility offers visitors the opportunity to interact with the animals. You can participate in camps and outdoor activities that will broaden your mind on animal preservation and protection.
The Zoo also features a hand-made carousel and a miniature train named "Ibershoff Special" that you can ride on if you please.
Lastly, you can apply to be a member if you are interested in participating in zoo activities. Exploring Saginaw Children's Zoo is one of the best things to do in Saginaw, MI.
Address: 1730 S Washington Ave #2876, Saginaw, MI 48601, United States
8. Bronner's Christmas Wonderland
Bronner's Christmas Wonderland is your best option if you are in Saginaw during the Christmas season and looking for where to buy the perfect Christmas ornaments for your tree.
Bronner's Christmas Wonderland was established in 1945 by Wally Bronner, and each year, about 2 million people visit the shop.
This retail shop is located in Frankenmuth, which is 22 minutes away from Saginaw. It is also the largest Christmas shop in the world.
This Christmas store, nicknamed Little Bavarian, houses more than 50,000 decorations and exciting gifts for the perfect Michigan Christmas. The shop is decorated with tons of shining lights and 800 giant animated figurines that give off a celebratory vibe.
The shop has an ample parking space that can carry up to 1,080 cars and 50 buses. The atmosphere of this shop will give you the feeling of Christmas when you visit.
Address: 25 Christmas Ln, Frankenmuth, MI 48734, United States
Michigan holds some top US attractions and activities, check out the top things to do in Novi, and fun things to do in Frankfort for a memorable exploration.
9. Saginaw Farmers' Market
Are you looking for where to buy fresh vegetables in Saginaw? If you are, visit Saginaw Farmer's Market.
Aside from the local vegetables, you can also buy fresh flowers, herbs, and fruits at this Market.
The Market features sweet snacks like jam and Jellies, cake, caramel corn, brownies, cookies, and locally made natural soaps.
The people that sell in this Market are civil and friendly, so you are sure to have a great time when you visit.
After shopping your heart out, you can dash into a nearby restaurant for a hearty meal if you are hungry.
Address: 752 S Knowles Dr, Saginaw, TX 76179, United States
10. Kokomo's Family Fun Center
Are you looking for where to take your whole family for a day out in Saginaw, MI? If yes, take a trip to Kokomo's Family Fun Center.
This tourist destination has existed in Saginaw for fifty years. Just like the name, Kokomo's Family Center is a tourist attraction with various outdoor recreation activities for you and your family.
Kokomo's Family Fun Center features activities such as laser tags, arcades, batting cages, bumper boats, outdoor go-karts, riding roller coasters, and an 18-hole mini golf course.
The destination is also an excellent location for team-building exercises and birthday parties. Exploring this Center is one of the fun things to do in Saginaw, MI.
There are ticket solids for singles, families, and bulk.
Address: 5200 Kokomo Dr, Saginaw, MI 48604, United States
11. Castle Museum of Saginaw County History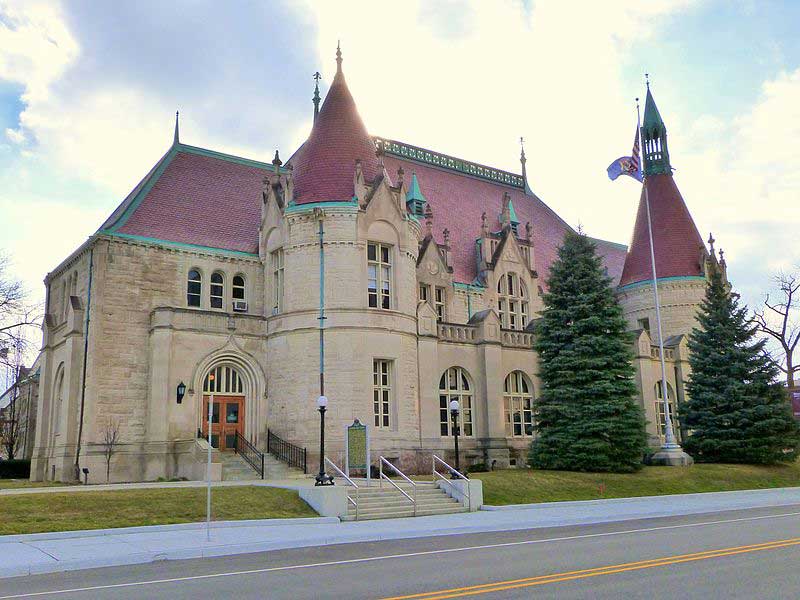 Castle Museum
, listed on the National Register of Historic Places, is the home base of Saginaw County's Historical Society.
This three-floored Museum is filled with exhibits that showcase the Saginaw County Sports Hall of Fame, Saginaw 1914 Cyclecar, the automotive industry, archeology, and lumbering.
Visiting the Museum helps you relive the past of Saginaw. You will also have the opportunity to learn about everything in Castle Museum.
Furthermore, you will get to explore the community's heritage by viewing some exhibits of the Chippewa Indians displayed on the wall of the Castle Museum. Some of these exhibits are arrows, spearheads, and animal skulls.
Adults are expected to pay 1$ while children are to pay 0.5$; however, members are not allowed to pay to be admitted,
Address: 500 Federal Ave, Saginaw, MI 48607, United States
12. Lucille E. Anderson Memorial Rose Garden & Lucille E. Enrichment Center
The Lucille Anderson Enrichment center is home to the Saginaw Community Enrichment Commission.
The goal of the community is to encourage entertainment and arts in Saginaw. The Center serves as a venue for receptions, live jazz concerts, and art exhibits. It is also rented out for private parties and business events.
The Lucille E. Anderson Memorial Rose Garden adjoins the Lucille E. Enrichment Center and is a sight for sore eyes. The garden features a round pool and the statue of Marshall M. Frederick. Flowers, trees, plants, and shrubs surround the statue.
You can bring your chairs to the garden or sit on the benches littered around. You can also bring your meal or buy a snack at the concession stand.
Finally, the guides at this destination are informative and polite to people.
Address: 120 Ezra Rust Dr, Saginaw, MI 48601, United States
13. Dow Event Center
This destination serves as an entertainment building for indoor activities such as concerts, dances, conventions, sports events, and more.
The Dow Event Center was initially called Saginaw County Event Center and Saginaw Civic Center. It consists of different parts, such as The Red Room, The Garden Room, The Arena, The Atrium, and Huntington Event park.
For the past years, this Center has been home to many hockey teams. Presently it houses the Saginaw spirit, which is connected with the Ontario Hockey League.
The theater serves as a location for theatrical entertainment, and Broadway shows in Saginaw. In addition, it is a perfect location to host meetings and entertain friends and guests.
Address: 303 Johnson St, Saginaw, MI 48607, United States
14. Saginaw Art Museum
If you are a lover of art, one of the top places to visit in Saginaw, MI, is Saginaw Art Museum.
This destination is situated at North Michigan Avenue and can be accessed from Wednesdays to Fridays from 12 pm- 5 pm.
The Saginaw Art Museum is home to paintings, sculptures, and watercolors. The art exhibited in this Museum belongs to European and American artists from the era of the 1700s till the 2000s.
This tourist attraction also features artwork themes like American Realism, Romantic Landscapes in America, Sculpture Solarium, and the British Tradition.
The Art Museum is free for members of the Air Force, the US Army, the Marine Corps, the navy, and the Coast Guards.
Address: 1126 N Michigan Ave, Saginaw, MI 48602, United States
15. Saginaw County Veterans Memorial Plaza
Saginaw County Veterans Memorial Plaza is located at Hoyt Park. The Plaza was built to honor men and women who lost their lives through war or Military Conflict while fighting for the freedom of their country.
The Plaza features five pods that celebrate men and women from the Korean and Vietnam Wars, World War 1, and World War 2.
The new section of the Plaza is dedicated to the families of service members who suffered mental and physical Wounds but still made it back.
The official dedication of the Plaza was on May 30th, 2005.
Address: 1574 S Washington Ave, Saginaw, MI 48601, United States
Also, check out our list of things to do in Marquette, and things to do in New Buffalo for a fun time in these cities of Michigan.
16. Antique Warehouse
Are you yet to find out what to do in Saginaw, MI? Shop for Antiques in Saginaw's Antique Warehouse
Antique Warehouse was established on October 2nd, 1982, and is one of the biggest antique malls in the state. This Warehouse initially began with nine dealers, but it currently has 70 dealers.
Antique Warehouse is home to a store that features different types of paints, refinishing supplies, and caning.
It also has stores that sell jewelry, clocks, lamps, toys, furniture, and glassware. The Warehouse also features a store that sells children's books and toys.
If you want to buy food and beverages, the Warehouse has a Memory Lane Cafe where you can buy different food items and have lunch.
The Mall is very organized and well-maintained, and the restrooms are convenient.
Address: 1122 Tittabawassee Rd, Saginaw, MI 48604, United States
17. Oracle Brewing Company
Another Brewery worth visiting in Saginaw, MI, is Oracle Brewing Company.
Oracle Brewing Company is a little brewery with a tap room nestled in the heart of Saginaw. This quaint little brewery features different delicious taps to sample.
This attraction was built in 1905, and today it is used to serve good beers to locals and tourists.
At this brewery, there's something for everyone to drink, ranging from the Saline Gose Sour made with sea salt to the C-beans Chocolate Coffee Stout.
Address: 122 N Michigan Ave, Saginaw, MI 48602, United States
18. Apple Valley Orchard
Apple Valley Orchard features more than 500 apple trees and 30 varieties of apples. Looking for apples at this Orchard is one of the things you can do during autumn if you are vacationing in Saginaw, MI.
You can also buy honey, hand-made cider, and donuts at the Orchard. The Apple Valley Orchard is a family destination, so there are always activities for the whole family to participate in.
Also, the land is covered in stunning leaves. These fruits have been grown by the Blueberries Galore Farm for over a decade. Aside from apples, they sell eggs to people.
The Orchard also features over 30 beehives, where you can buy plenty of blueberry produce.
Address: 6480 Davis Rd, Saginaw, MI 48604, United States
19. Hoyt Library
This historic Library is located downtown in Saginaw. Eric Pinchet constructed it in the late 1800s.
Hoyt Library features the genealogical records of the history of Saginaw, Michigan, Saginaw Valley, and the early settlers.
You will find scrapbooks, diaries, over 18,000 books, periodicals, pictures, and other documents showing the Saginaw region's genealogy.
Hoyt Library is accessible from 9 am to 8 pm on Mondays to Thursdays, while the time for visitation on Fridays and Saturdays is 9 am- 5 pm.
Also, books can be lent to you if you own a library card.
Address: 505 Janes Ave, Saginaw, MI 48607, United States
20. Japanese Cultural Center and Tea House
One of the best places to visit in Saginaw, MI, is the Japanese Cultural Center and Tea House. The Japanese Tea House was designed in 1986 by a well-known architect, Mr. Tsutomu Takenaka.
The Center also features a stunning three-acre garden that was opened to the community in 1971 and designed by Mr. Yataro Suzue and Lori Barber. It is also said to be one of North America's authentic tea houses.
The Japanese Cultural Center and Tea House aim to "promote intercultural understanding and peace through a bowl of tea."
While planning your trip, please mark your calendar to visit this tourist attraction on the second Saturday of the month of your choice, as it's on this second Saturday that the staff offers a Japanese tea ceremony named Chanoyu.
Address: 527 Ezra Rust Dr, Saginaw, MI 48601, United States
21. Fredericks Sculpture Museum
The tourist attraction is a free art Museum that centers on the lifestyle and the artistic works of the international sculptor Marshall Fredericks.
This art museum was identified as one of the United States' most productive sculptors in the 20th century. Some of his works are free-standing sculptures, portraits, fountains, animal figures, and public memorials.
Frederick Sculpture Museum is situated in the University of Michigan's Art Center. It has a connection with Saginaw Valley State University.
The Principal exhibit gallery features approximately 200 works, mostly plaster models, that span his entire art career. The main piece is a statue of Jesus Christ that is 28-foot tall. This statue is located on the Museum's south wall.
The Museum also features a sculptor's studio that displays all his working tools.
Address: 7400 Bay St, University Center, MI 48710, United States
22. Loggers Brewing Company
Loggers Brewing Company was established in 2016. It is situated in James Township. This destination's name was revered in Saginaw's logging history.
This family-owned attraction features different types of quality hand-made beers such as stouts, IPAs, Amber, Pin Whacker, Daybreak in the Swamp, Vanilla Oatmeal Crème Stout, Blueberry Lemon-lime, Squatch Smoothie Ale, and pales.
This brewery is also one of the first ones in the region. The interior of the taproom gives off a cozy cabin vibe, while the outdoor patio features live music occasionally.
Address: 1215 S River Rd, Saginaw, MI 48609, United States
23. Price Nature Center
If you feel like visiting a quiet spot hidden from the Suburbs, then take a trip to Price Nature Center. Price Nature Center was established in 1981 for the Saginaw Community.
This tourist destination is a 186-acre area featuring 3.5 miles of hiking trails, a picnic area, a Pavilion, a campground, a play area, and restrooms.
While you are here, look out for critters since this location is perfect for finding local animals. If you are interested in rustic camping, group camping can be made available for you.
You should visit this destination with your friends and family, for a more exciting experience.
Address: 6685 Sheridan Rd, Saginaw, MI 48601, United States
24. Mid- Michigan Children's Museum
Mid-Michigan Children's Museum, a voluntary organization, was opened in June 2008. The bright and friendly building was designed, planned, and constructed for kids.
Mid-Michigan Children's Museum's goal is to provide a hands-on atmosphere that engages and inspires kids to use their curiosity and creativity to learn about the world.
From fast-paced automotive adventures to water exploration, they are thrilled for children from 0 months to 10 years and their guardians to explore this hands-on museum.
They also have classrooms for meetings, field trips, birthday parties, special events, and more.
Address: 315 W Genesee Ave, Saginaw, MI 48602, United States
25. Saginaw Valley Rail Trail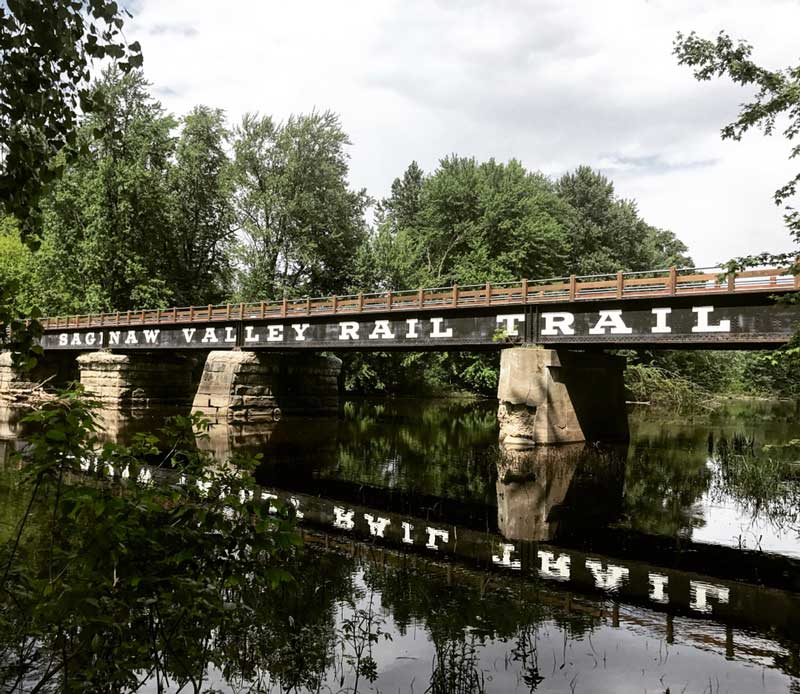 One of Saginaw County's hidden gems is the 11-mile Saginaw Valley Rail Trail. This trail runs from St. Charles to Saginaw.
Numerous marsh areas, the Shiawassee State Game Area, and seven bridges crossing various streams and rivers and other natural elements are all included inside this Park.
Saginaw Valley Rail Trail offers peaceful, safe areas for horseback riding, wildlife observation, jogging, strolling, cross-country skiing, and many more activities.
The Rail Trail also has viewpoints stations, restrooms, seats, trail shelters at the Van Wormer parking section, and a horseback riding path.
Address: Saginaw, MI 48602, United States
26. Stardust Entertainment Center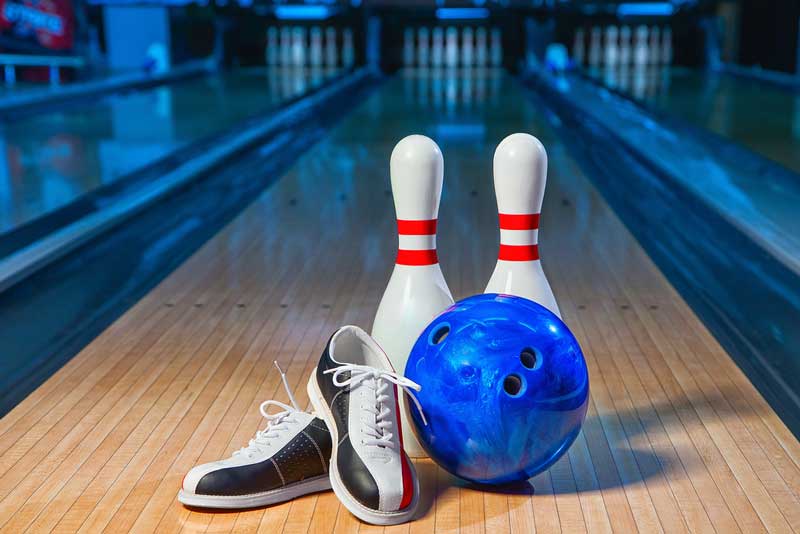 Stardust is a top-tier entertainment center that has been operating in Saginaw for about five decades.
Hundreds of visitors have enjoyed their lane in the past years, from special events, bowling in a league, or an evening with loved ones.
Stardust Entertainment Center has hosted several activities for organizations, businesses, and families, including rehearsal dinners, birthday parties, bachelor and bachelorette parties, graduation parties, corporate team builds, graduation parties, business celebrations, retirement parties, sports banquets, and many more.
They also offer new and modern video arcades with more than 60 well-known games. Additionally, you will find four escape rooms with different themes that are ideal for you to have fun with.
Cutting-edge, two-story laser tag game provides a thrilling and exciting challenge for groups.
There are also private party rooms to hold personal or business events with staff to meet all your needs.
Regarding drink and dining options, Stardust Entertainment Center offers craft beer, meads, cider, and their wall of Whiskey.
Their cocktail bar offers specialty craft cocktails and 32 taps. The kitchen has a selection of mouth-watering choices to please diverse palates, whether a date night with your significant other half or a group of friends.
They also offer a full catering menu if you have an event or a large group. If you are looking for a premier entertainment center during your stay in Saginaw, look nowhere else apart from Stardust Entertainment Center.
Address: 3750 Bay Rd, Saginaw, MI 48603, United States
Are you planning a trip to Michigan and wondering what to do here? check out our guide on things to do in Charlevoix, things to do in Midland, and fun things to do in Grand Haven for a memorable vacation.
Plan Your Trip to Saginaw
Saginaw is your perfect location for a vacation if you are a lover of a rich cultural past. There are amazing activities to enjoy in Saginaw, so don't hesitate to make it your next vacation destination.
Don't enjoy the city alone, visit with your family and friends. The numerous attractions are sure to make your vacation memorable.
Have fun!