Looking for the best and fun things to do in Lancaster, CA?
Lancaster is a city in the Antelope Valley of Mojave Desert in Southern California. It is located approximately an hour north of downtown Los Angeles and has a population of over 165,000. Interestingly, it is a land of immigrants with people arriving in the past centuries and deciding to dwell here.
The community is known for its cultural events and arts scenes, including the annual California Poppy Festival, attracting over 60,000 visitors to the region to see sweeping blooms of the state's official flower.
It is over 75% farmland but has many attractions for you to choose from. The modern part of the city has The BLVD – it is a one-mile rejuvenated section of Lancaster Boulevard.
Let's explore the best things to do in Lancaster, CA.
Things to Do in Lancaster, CA
1. Visit Arthur B. Ripley Desert Woodland State Park
There was a time a large portion of the Antelope Valley was sprinkled with native Joshuas and Junipers. There aren't much these days to facilitate housing and farming.
However, the Arthur B. Ripley Desert Woodland State Park offers you the opportunity to admire large stands of these unusual trees.
The majority of visitors come to explore the two trails on foot. It's very enjoyable as the Ripley Nature Trail is just a ¼ mile long and can fit all ages, while the Red Juniper Trail, which is considered easy, is about a mile long.
Don't miss out on a visit to Arthur B. Ripley Desert Woodland State Park, and it is one of the best things to do in Lancaster, CA.
The best time to check-in is during the summer and spring, when the Joshua trees are covered in showy white blooms with the wildflowers encircling.
Address: 205th Street W, Lancaster, CA 93534
2. Go to Joe Davies Heritage Airpark
Named in honor of Palmdale City Councilman and Aviation and Aerospace Commissioner Joe Davies,
Joe Davies Heritage Airpark
is first on our list of top things to do in Lancaster, CA.
Davies was a former commander of Air Force Plant 42, and the airpark is situated on the plant's grounds. It currently showcases 17 retired and restored military aircraft, in addition to exhibits such as an eighth-scale model of the famed B-2 Spirit aircraft and an AGM-28 Hound Dog Missile.
The park intends to display more after completion, with a target of over 40 retired military aircraft gathered from conflicts throughout the 20th century.
Visitors who wish to maximize a day of aviation history activities can check the Blackbird Airpark. It is located close by and also displays aviation memorabilia and historic aircraft.
3. Take your family to Lancaster Performing Arts Center (LPAC)
Existing for more than 30 years, the Lancaster Performing Arts Center has delivered to everyone in the Antelope Valley by presenting a great variety of live theatre productions.
They also provide first-class entertainment, as the LPAC strives to bring on board community members into their Arts for Youth programs.
Every year, LPAC hosts an amazing calendar of live entertainment, including revues, stand-up comedy, ballet, dance shows, musical artists, and all-time favorite family shows like Beauty and the Beast and Cinderella.
Don't miss out as it is one of the best things to do in Lancaster, CA.
Address: 750 W. Lancaster, CA 93534
4. Visit the Antelope Valley California Poppy Reserve
Antelope Valley California Poppy Reserve is a conserved California state reserve in Lancaster. It is home to the ever-blooming population of the official flower of the state – the California poppy.
This reserve is managed by the state's Parks and Recreation department and is open for public access during the spring wildflower bloom season between mid-February and mid-May.
The blooming area is located within the Antelope Valley at an elevation of nearly 3,000 feet, and notable populations of lupine, goldfields, owl clover, cream cups, and coreopsis can be seen clearly.
The Reserve has seven miles of wheelchair-accessible visitor trails, along with a seasonal interpretive center showcasing an art gallery and wildflower-related museum exhibits.
Address: 15101 Lancaster Rd, Lancaster, CA 93536
5. Lancaster must-visit: AV Fair and Event Center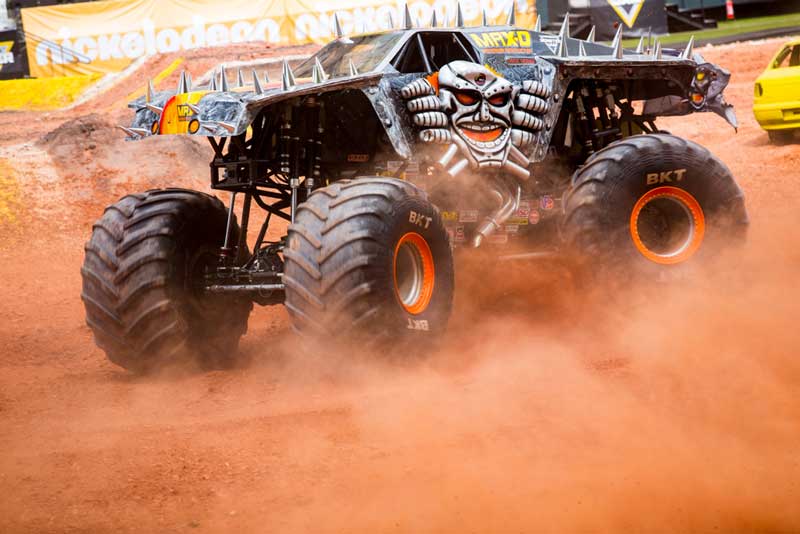 The AV Fair and Event Center is a host location to the Barntober Fest – an annual 8-day fun-filled, and entertaining event that sees Lancaster pull out all the stops.
Visitors are encouraged to plan and come and join all locals of the Antelope Valley as they assemble for a range of family-friendly activities.
You could enjoy exciting spectator sports bull-riding, rodeo, Figure races, Monster truck competitions, and the popular, final day, Demo Derby.
More activities are watching the dare-devils at work, enjoying delicious festival food, lovely music, and fun-fair rides.
At the center is a serviced RV park for anyone who wishes to camp in Lancaster – but be aware that the RV Park is shut down during the Barntober Fest.
Address: 2551 West Avenue H, Lancaster, CA 93536.
6. Liquid Bean Coffee House
Opened in 2001 as a family-owned venture, Liquid Bean Coffee House has been voted as the best coffee house in Antelope Valley.
The restaurant is open every day of the week and offers fast and easy service from its double drillllolve-through lane. There are many coffee and brevrages here, including frappes, gourmet espresso drinks, and coffee-infused ice cream floats.
They also serve non-coffee beverages, including bacon or sausage breakfast sandwiches or bagels croissants. There are various breakfast pastries baked fresh daily, including scones and muffins.
Address: 1711 W Avenue K, Lancaster, CA 93534
7. Enjoy great wine at Antelope Valley Winery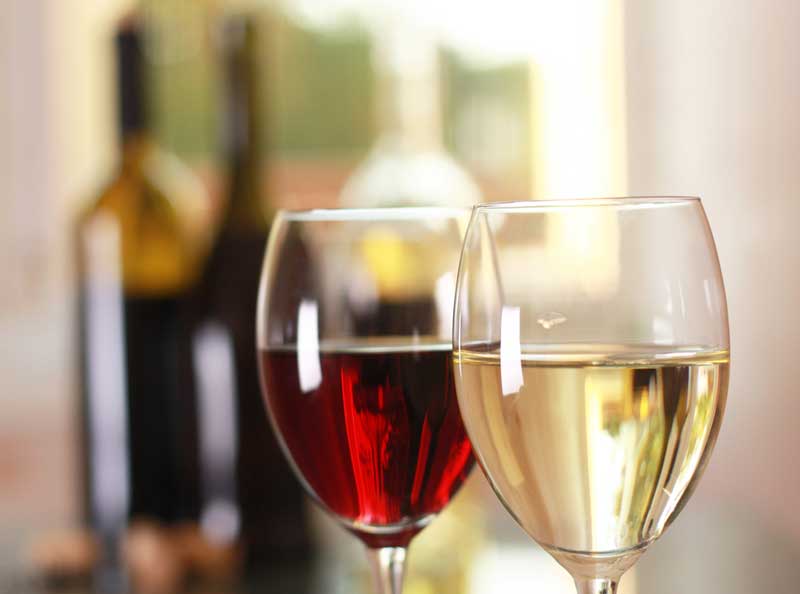 Do you love good wines? If so, head to Antelope Valley Winery, a family-owned winery, and vineyard in Lancaster.
It has been in operation by the Donato family for over two decades. It produces various private-label red, white, and sparkling wines available for sale in its tasting room and by the bottle.
You can also buy personalized wine gifts, including wine gift baskets and personalized private-label wines that may be branded with corporate logos or special occasion messages.
The company offers tours of its facility from Wednesdays through Sundays, with charcuterie boards and tasting flights available for purchase in the tasting room.
They also sell diverse exotic and game meats, including pheasant, wild boar, venison, grass-fed buffalo, and alligator.
The vineyard also has a seasonal farmer's market every Saturday morning between May and November. One can purchase various kinds of produce, food, arts, and crafts from the on-site vendors.
Address: 42041 20th St West, Lancaster, CA 93534.
8. Antelope Valley Indian Museum State Historic Park
Antelope Valley Indian Museum State Historic Park is a museum in California that displays the culture and history of Great Basin indigenous cultures.
It was originally opened for public access in 1932 and started in a building constructed in 1928 by artist H. Arden Edwards. Although, the focus of its public attractions and collections had been altered throughout the 20th century.
The museum showcases a collection of over 3,000 indigenous artifacts preserved from areas throughout the Pacific Coast and American Southwest, with exhibits and artifacts related to the historic indigenous trade routes of the region.
The museum is currently listed on the National Register of Historic Places. It offers various public special events throughout the year, all highlighting regional indigenous cultures.
Address: 15701 East Ave M, Lancaster, CA 93535
9. Lancaster must-see: Prime Desert Woodland Preserve
One of the top things to do in Lancaster, CA, is visiting Prime Desert Woodland Preserve. Originally proposed by the Lancaster City Council in 1985, this scenic woodland preserve offers more than three miles of visitor trails.
Prime Desert Woodland Preserve occupies 160 acres and explores protected natural flora and fauna, including the California juniper and Joshua trees populations.
The public can access the trails seven days a week except in times of snowfall or heavy rain.
Elyze Clifford Interpretive Center showcases various kinds of exhibits designed by the Lancaster Museum of Art and History. Exhibits include an excavation station showcasing geodes and replica fossils from the region and a petroglyph wall motivating visitors to create their pictographs.
They also offer a variety of ranger-led programs throughout the year, such as guided astronomy walks, children's outreach programming, and inclusive yoga sessions.
Address: 43201 35th St W, Lancaster, CA 93536.
10. Learn about history at the Museum of Art and History
Usually referred to as MOAH, the Museum of Art and History is Lancaster's premier art and history museum, exhibiting a large collection of works aimed at post-war American and Californian culture.
Constructed in 1986, the museum was called the Lancaster Museum and Art Gallery and showcased the art of local Antelope Valley residents.
It is located within its BLVD district and has served as the city's anchor since 2012. You will see massive collections of art and artifacts related to the culture and history of the region.
There are indigenous artifact collections and works by contemporary artists such as Brad Howe, Lisa Bartleson, Ann Marie Rousseau, and Gisela Colon.
You will also see a second outpost facility at the Cedar Center for the Arts – MOAH: CEDAR. The center allows community members and residing artists to use its open art studio space.
Address: 665 W Lancaster Blvd, Lancaster, CA 93534
California has some of the best places to visit, explore our list of things to do in Monterey , things to do in San Bernardino and fun things to do in Simi Valley for a memorable California vacation.
11. Build your team at Greatest Escape
If you want to have some fun on a rainy day, then take an Escape Room experience. The Greatest Escape in Lancaster is an exceptional location for visitors to the Antelope Valley.
With three themed rooms available to explore, Greatest Escape stands as one of the top things to do in Lancaster, CA.
You have to dare an escape in less than 60 minutes, which means that you work closely with your team to solve the clues.
The most thrilling and as well scary room is The Apartment. Next is The Jail Break and Beyond the Wardrobe.
The Greatest Escape is awesome for family fun, birthday parties, team-building events, and even date night entertainment.
Address: 44820 10th Street W, Suite 3, Lancaster, CA 93536
12. Relax in Saddleback Butte State Park
Saddleback Butte State Park is an Antelope Valley state park that concentrates around its namesake mountain – having elevations of 3,651 feet above sea level.
This park occupies 2,955 acres and was originally developed in 1960 to protect the significant habitats of Joshua trees in the region.
The park also has a vast range of native animal species that used to be more abundant in the region, including desert tortoises, jackrabbits, coyotes, and kit foxes.
You will see several visitor trails throughout the park, including the two-miles Saddleback Butte Peak Trail and the 2.5-mile Little Butte Trail. More features include 37 campsites, a staging area, and a 4.5-mile equestrian trail.
The park offers day-use activities like a picnic site with shade ramadas and grills, along with a visitor center that conducts a self-guided interpretive trail about the park's history.
Address: Lancaster, CA 93535
13. The Lemon Leaf Cafe
The Lemon Leaf Cafe started in 2006 as an upscale casual dining spot and offered Southern Californian fare blended with Greek and Italian inspiration.
You can check-in for breakfast, lunch, and dinner from Mondays through Saturdays as they offer a wide variety of fresh entrees with locally-sourced ingredients.
Their meal options include baguette-pressed and wrap sandwiches, specialty thin-crust Neapolitan-style pizzas, and shareable Mediterranean-style appetizers.
The restaurant's pastry case provides a vast range of signature homestyle pastries and desserts available for take-out or dine-in purchase.
The Lemon Leaf Cafe also offers catering for private special events, and you can purchase a number of the restaurant's pastries online for national shipping.
Address:39800 Country Club Dr., Palmdale, CA 93551.
14. Crazy Otto's Diner
In the 1970s, Otto Lindsel – a former lumberjack- opened Crazy Otto's Diner in Antelope Valley. Visiting here is one top things to do in Lancaster.
Through the 1990s, the restaurant attained national recognition for its world record-breaking 1,850-square-foot omelet. It is the Guinness World Records holder for the biggest omelet globally.
Currently, the chain manages four restaurants in the Antelope Valley region, with two locations in Lancaster. It has also been voted the best breakfast spot in the region for more than 15 years running.
They offer breakfast and lunch every day, and their major highlights are American diner classics. They also serve dinner at specific locations, including the restaurant's signature prime rib entree.
Address: 43528 20th Street West
15. The Western Hotel Museum
The Western Hotel Museum is the oldest extant structure downtown, originally constructed as a hotel in 1888. It adds to our rising list of things to do in Lancaster, CA.
During its business tenure, the building had lots of names, including the Western Hotel, the Antelope Valley Hotel, and the Gillwyn Hotel.
After the death of its last owner in 1978, the Western Hotel Historical Society was constituted to return the hotel to its Victorian-era splendor.
Currently, it is operated as a living history museum that exhibits a permanent collection of historical artifacts possessed by the Lancaster Museum of Art and History.
Amongst the displays are indigenous artifacts, California missions artifacts, historic photographs, and mining equipment related to Lancaster's civic history.
Address: 557 W Lancaster Blvd, Lancaster, CA 93534
16. The Musical Road
The Musical Road stretches out of Lancaster's Avenue G. It was originally constructed in 2008 to be used in advertisements and commercials by Honda.
This road stretch is located between 30th and 40th Streets West about two miles from residential neighborhoods to prevent noise disturbance complaints.
It has grooves that produce musical vibrations when driven over, imitating the highly-recognizable finale of the William Tell Overture.
Though this road stretch is the only musical road in the United States, it may interest you to know that similar road stretches exist throughout the world in China, Japan, Taiwan, Denmark, and Ukraine.
17. The Modern Tea Room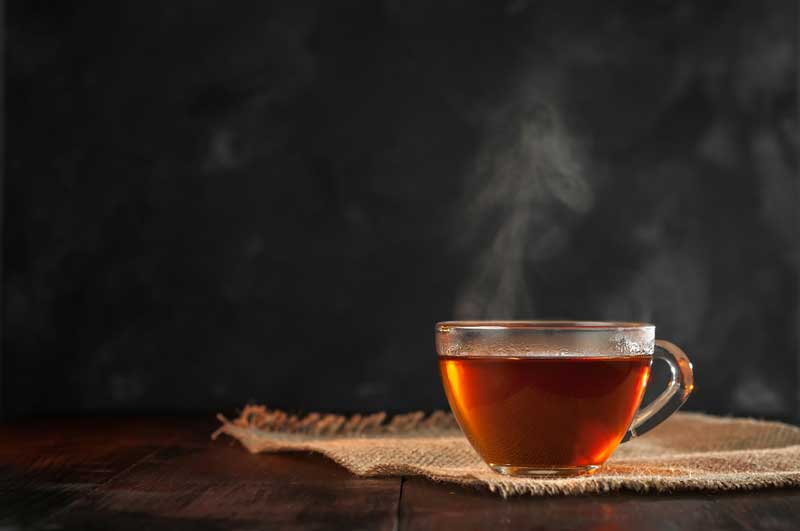 Located within downtown Lancaster's hip BLVD district, the Modern Tea Room offers you a traditional tea room experience.
They serve a wide variety of top-quality teas worldwide with organic and premium loose leaf teas available for take-home sale or by the glass, including green, black, rooibos, and oolong teas.
They also serve herbal tea flavors produced with various innovative infusions, matcha beverages, coffee-infused teas, and wine and champagne teas.
This tea room aims to educate all visitors on the health benefits of drinking tea, creating a welcoming and relaxing ambiance for novice drinkers and tea connoisseurs.
A limited food menu is offered to supplement beverages, including salads, sandwiches, and desserts.
Address: 705 W Lancaster Blvd, Lancaster, CA 93534
18. Sgt. Steve Owen Memorial Park
Covering 63 acres and formerly referred to as the Lancaster City Park, the Sgt. Steve Owen Memorial Park is a tree-lined park in Lancaster.
The park is mainly used for many community activities ranging from children's birthday parties to company picnics and national softball competitions.
Its sporting facilities are eight tennis courts, basketball and volleyball courts, and a Big 8 Softball Complex.
Sgt. Steve Owen Memorial Park has a game room, a fully-equipped kitchen, and more. The younger folks will love the Tot Lot because of the hours of fun this colorful equipment provides.
There is a large shaded picnic area, so you can bring with you a picnic for a barbecue. A visit to this park is just one of the best things to do in Lancaster, CA.
Address: 43063 10th Street W, Lancaster, CA 93534
19. Get fit at Lancaster National Soccer Center
Are you looking for a nice venue for a sporting tournament? If so, head straight to the Lancaster National Soccer Center.
The center has no less than 35 fields where teams can play a serious tournament, have a friendly match or simply practice.
Although all the fields are spot-on soccer fields, they can be modified to suit a variety of other sports, including cross-country athletics, lacrosse, and other large-area sports.
There are restrooms in this facility and two buildings suitable for concessions. The spotlights and ample paved parking make continued practice after dark.
So, take advantage of this place.
Address: 43000 30th Street E, Lancaster, CA 93535
20. Meet locals BLVD Farmers' Market
Farmers' market is a kind of culinary adventure, with an opportunity to see, taste, and learn about food products and farm-fresh produce.
Holding every Thursday, BLVD weekly farmers' market offers organic produce, salsa, fresh bread and baked treats, ready-made food, honey, and much more.
You'd also have the chance to speak with the local farmers and learn about how to grow and prepare their fresh foods.
The Farmers' market is also a place of assembly, with moms cradling babies, local musicians, and friends shopping together. You will also find great gifts, from handmade crafts to specialty items.
Planning a road trip in California? explore this list of things to do in Modesto, things to do in Sunnyvale and things to do in Fairfield for a memorable California road trip.
21. Kinetic Brewing
Located in the center of the historic and newly renovated downtown, Kinetic Brewing Company stands as the foremost microbrewery in Lancaster.
Go on a tour and taste some of the best beers in town.
Kinetic Brewing Company considers everybody, and for those with delicate stomachs, they provide gluten-free options. The company is also known for its lovely food, and it is dog-friendly.
Kinetic Brewing Company is a perfect place for different occasions. They have two rooms, each capable of power-point presentations, slideshows, and interactive web conferencing.
22. American Heroes Park
American Heroes Park is a 12-acre recreation facility opened by Lancaster in 2011. It is located just one block north of the BLVD downtown area and adds to the best things to do in Lancaster, CA.
American Heroes Park was built in honor of local heroes who gave their lives to protect the freedom and liberties of America. This park offers plenty of options for community enjoyment.
Go enjoy the playgrounds, gazebos, basketball and handball courts, baseball and soccer fields, and a restroom building.
You would see memorial plaque walls, which are a place of reflection and gratitude for local fallen military, fire personnel, and police. American Heroes Park is open everyday and is ideal for a picnic or even a day out in the sun.
Address: 701 W Kettering St, Lancaster, CA 93534, United States
23. Visit famous filming locations
What about taking a desert adventure to explore famous filming locations? You will be amazed by the sir and very lonely stretch of desert roads.
You can stop by the popular "Kill Bill Church" where the wedding massacre happened. It is officially named The Sanctuary Adventist Church and is a working religious facility.
Lined across the street from the "Kill Bill Church" are a few shabby buildings used to film Jean Claude Van-Damme and Chris Rock.
Club Ed is another enthralling set in this area. It was built for a Dennis Hopper film (Eye of the Storm) in 1990.
Currently, Club Ed road is now the most filmed desert road, and Lancaster has many other stand-out filming locations in the middle of the lonely desert.
24. Go skating: The Castle Roller Skating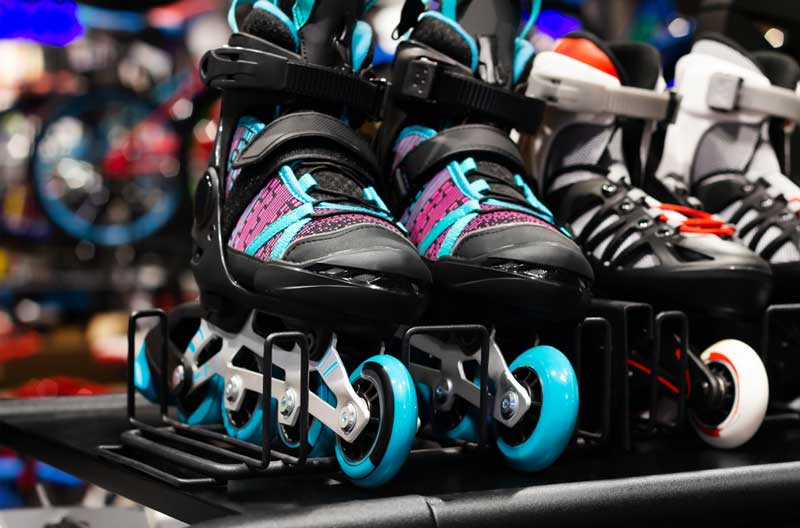 Going roller skating is a great option if you want to have some fun. Not only is it fun, but it is also an affordable way of providing entertainment to your family and helping them stay in shape.
Roller skating improves balance, flexibility, strength, and burning up of calories. Get down to Castle Roller Skating facility, proudly known as "the fun place for the entire family."
They are aimed at providing entertainment to people of all age categories. They offer diverse public skating sessions every week, including a special session featuring all Christian music.
Do you need a place to celebrate a special occasion? Just contact them and manage your very own private party. You can check their fully-stocked skate shop after skating lessons.
25. Enjoy the Bandstand Coffee & Tea
If you are looking for a pick-me-up, The Bandstand Coffee & Tea stands out well. It is a coffee house situated in downtown Lancaster and combines great music, comfortable seating, and friendly staff to create a welcoming atmosphere.
It is not just an ordinary coffee shop because you will be welcomed and feel comfortable from the moment you step your foot inside.
They offer some of the best coffees and teas that pair superbly with their desserts. You can try Chai Frap, which is a customer favorite.
You can choose between hot, cold, or blended drinks and desserts. And take advantage of their free WiFi.
Address: 706 W Lancaster Blvd, Lancaster 93534.
26. Must-see: The Boeing Plaza – Aerospace Walk Of Honor
If you desire a local place to learn more about the greatest aviators and aerospace industry, the Boeing Plaza is the best place. Located on the corner of the BLVD area, the Boeing Plaza has the Aerospace Walk of Honor.
Established in 1990, the Aerospace Walk of Honor "recognizes the important contributions of unique and talented aviators who soared above the rest."
Walk of Honor is devoted to individuals who risked their lives and sacrificed time for the advancement of aerospace. You will find memorialized granite monuments of Honorees lined at Lancaster Boulevard.
Three to five pilots are picked for their lifetime contributions in trying out experimental aircraft every year. There is an annual unveiling and induction of the monuments in late summer, followed by an evening program and banquet.
27. Watch The Lancaster Jethawks In Action
If you are a fan of baseball, then you should go to The Hangar – a stadium in Lancaster. The Hangar is home to the JetHawks, a minor league team with many locals as followers.
Jethawks is the only team that plays in all of Los Angeles County, so tickets for the home games sell out with speed. The stadium has a capacity of 4,900 fans, so early purchase of a ticket is encouraged.
The team has recorded much success in recent years and an impressive long-term record. Don't forget to attend a game at The Hangar, and it is a must-do experience for your time in Lancaster.
28. Get a nice treat at Bex Bar & Grill
If you want a tasty dining or entertainment experience in Lancaster, head to Bex Bar & Grill. You can check the lounge bar every weekend to listen to live music.
The Underground Bowling Lounge is very popular as it has a pool, HD projection screens for sports, and much more.
They also serve fresh and moderate dining in an incredible setting as her bar offers 14 specialty drinks, 30 beers on tap, and a late-night menu from Thursday through Saturday.
Get your friends down to the Bex Bar & Grill to enjoy special food, hospitable service, and lots of fun to go around.
29. Playmazing
Playmazing is a top-tier indoor playground that offers entertainment features for kids, toddlers, and babies aged 1 to 16. They offer visitors the opportunity to play, integrate with other people and relax in a more secure and fun setting.
This local establishment is family owned and run. Playmazing is the only indoor facility in Antelope Valley that provides kids with an indoor setting that is safe to have a one-of-a-kind experience with climbing structures, slides, tunnels, and others.
Parents and guardians are not left out of the fun as they can engage in conversations amongst themselves, play, or even relax while they watch their kids play and have fun.
They offer different types of party packages that will fit whatever budget you have in mind. Extra additions were made to what they have to give you a delightful experience.
The additions include comfy seats, safety lockers, private rooms for parties, change tables in restrooms, and beverages and snacks.
Address: 824 W Ave L 6 Suite F, Lancaster, CA 93534, United States
30. Local Craft Beer Underground Bowling
Suppose you are a beer over. One of the best things to do when you visit Lancaster, CA, is to visit the Local Craft Beer Underground Bowling. This brewery is located in a 3,000 square feet warehouse and produces delicious beers that will suit your taste.
They feature a 120 bbls fermentation room and an 8 bbl manual brewhouse. All of their products are handcrafted to provide guests with a unique beer to taste.
Local Craft Beer Underground Bowling features a top-class bowling alley where you can go bowling with friends and family while you enjoy your bottle of fine beer.
They offer excellent customer service, and their staff is super friendly and amazing. This attraction is open to the general public. It is a great place to hang out and relax.
Address: 706 W Lancaster Blvd #102, Lancaster, CA 93534, United States
Check out more cities in California, here is a list of things to do in Santa Fe, things to do in Davis and things to do in Palo Alto for a fun time in this city.
Plan your trip to Lancaster, CA
Lancaster is an amazing city offering diverse kinds of attractions as we have seen. There are sports facilities, parklands, picnic areas, and playgrounds to explore.
You can also check out their historic district, which features an array of boutiques, entertainment, and dining opportunities.
Why not start preparing to visit on your next vacation? It would certainly be fun exploring this list of things to do in Lancaster, CA.
Have a great trip!