Modesto, officially known as the City of Modesto is the largest city in the county seat of Stanislaus, California, United States.
It is situated in the Central Valley, at about 68 miles to the south of Sacramento which is the state's Capital.
The name of the city "Modesto" means 'Modest' in Spanish, and from what the eye can see in this city, Modesto is a fitting name for this wonderful city.
Modesto is the hometown of the filmmaker George Lucas. It is also the city that inspired one of the most famous films themed around high school emotional turmoil.
The name of the movie is "American Graffiti" and it was set in the 1960s.
Even, the film's legend still lives in Modesto till today.
Amongst other events and things related to American Graffiti, you can be a part of the event named Graffiti Summer which holds yearly in the honor of the movie.
But that's not all this lovely city offers.
Blessed with the best of everything, the city radiates natural beauty. This beauty is more pronounced in iconic locations like the Yosemite National Park.
For fun and adventure seekers, am sure you will not be able to exhaust all the fun experience that Modesto has in stock for you.
Some of these fun experiences you will obtain as you move from museums to galleries, to theatres and concert venues scattered all over this city.
To help you plan your trip, here are the best things to do in Modesto.
Things to Do in Modesto, CA.
1. McHenry Museum
A regional history museum, The McHenry Museum tells the story of the heritage and history of Modesto and that of the region that surrounds it.
Situated in a former library building that was built as far back as 1912, the McHenry Museum is just a block away from the McHenry Mansion.
Since McHenry Museum was established in 1972 to date, it has been collecting and preserving all that reflects the culture and early life of the Stanislaus County and Modesto from the time it began through the mid-20th century.
Some of the features you will see when you get to the Museum includes hands-on exhibits and displays that highlight the historical significance of the Modesto area.
For instance, amongst the permanent exhibit, you will find a recreated blacksmith shop, a general store, a dentist's office, and hallmark items like gold mining paraphernalia, fire-fighting equipment, and lots more.
You will also find a collection of cattle brands from the Stanislaus County in this museum.
Address: 1402 I St, Modesto, CA 95354. Phone No: 209-578-5366
2. Modesto Arch
One of the fun things to do in Modesto is to go see the Modesto Arch.
Modesto Arch is a centennial slogan arch which you will find at the intersection of 9th and 10th Streets.
It was initially built to welcome automobile drivers to Modesto in the year 1912 by Modesto Businessmen's Association.
At the Arch, you will see the slogan of the city which reads "Water, Wealth, Contentment, Health". This motto is brightly illuminated by more than 700 incandescent light bulbs.
In previous times, the arch was held up by two flagpoles on each of its columns. These flagpoles were later removed due to rot, then two Mediterranean cypress trees were used to replace them.
3. The Modesto Historic Graffiti Cruise Route
Another fun place to add to your list of things to do in Modesto is the Modesto Historic Graffiti Cruise Route.
The Modesto Historic Graffiti Cruise Route celebrates the cruise or drag route which took place in the American Graffiti movie.
American Graffiti movie was the first big film produce by George Lucas who was a native of Modesto
In the movie, what school leavers do during the first big weekend of cruising after school was captured.
This first big weekend is what has become the traditionally celebrated "Graffiti Night" in Modesto.
Although Graffti Night was banned in 1993, it was later reintroduced. When it is on, crowds troop into the town to show their vintage cars and to celebrate the spirit of cruising.
Do not wait till its that time of the year again. You and friends can do a replica of the Graffiti Cruise. All you need to do is to start the Cruise Route Tour at the Modesto Historic Cruise Route Walk of Fame in the 10th street Plaza, round the city, and then back to where you began.
Address: Modesto Historic Cruise Walk of Fame. Phone No: 209-526-5588
4. Escape Modesto
Escape Modesto is a company in Modesto which offers few hours of fun through their escape rooms.
The Escape room game is a fun and adventure game whereby players solve a series of riddles by using the hints and clues giving to them to complete a given objective at a set time limit.
Most times this objective is to unveil the secret plot which is hidden within the room and also to get out of the room.
The whole game time limit is about 1 hour, and up to 10 participants are allowed into the room at a time.
This makes what to do in Modesto CA for fun-seekers.
Address: 912 11th St, Modesto, CA 95354. Phone No: 209-324-5190
5. Mistlin Gallery
Located in downtown Modesto, Mistlin Gallery is an art gallery which is run by the Central California Art Association.
This gallery was established to be a space where regional artists could show and also sell their artworks.
Another reason was to create an avenue that will teach the community to better appreciate art and if possible to get involved in the local art scene.
Mistlin Gallery features a lot of permanent and rotating exhibitions of artwork. It also plays host to educational programs and workshops which will interest any art-lover regardless of the person's age.
The gallery is managed by the Central California Art Association which is an organization of volunteers and artists who work together to promote arts and also provide art education and opportunities to the people of Modesto.
Address: 1015 J St, Modesto, CA 95354. Phone No: 209-529-3369
6. Tuolumne River Trail
One of the spectacular trails in the area, Tuolumne River Trail is a 3.4-mile hiking trail that crosses the Tuolumne River in Modesto.
Tuolumne River Trail which got its name from the river is very suitable for hiking and cycling.
You can take a hike, jog, or maybe cycle through this trail. The trail loops through dense riverside woodlands.
Along this trail, you will find places with spectacular views. Come along with your camera if you wish to capture the lovely views of the surrounding region's gorgeous landscape.
Another fun place the trail passes through is the Toulumne River, Regional Park. The trail is also very close to the Modesto City-County Airport.
Note that its best to use the trail between May and October.
Address: Tioga Dr. and Legion Park Dr. and Tuolumne River Regional Park.
7. FUNWORKS! Modesto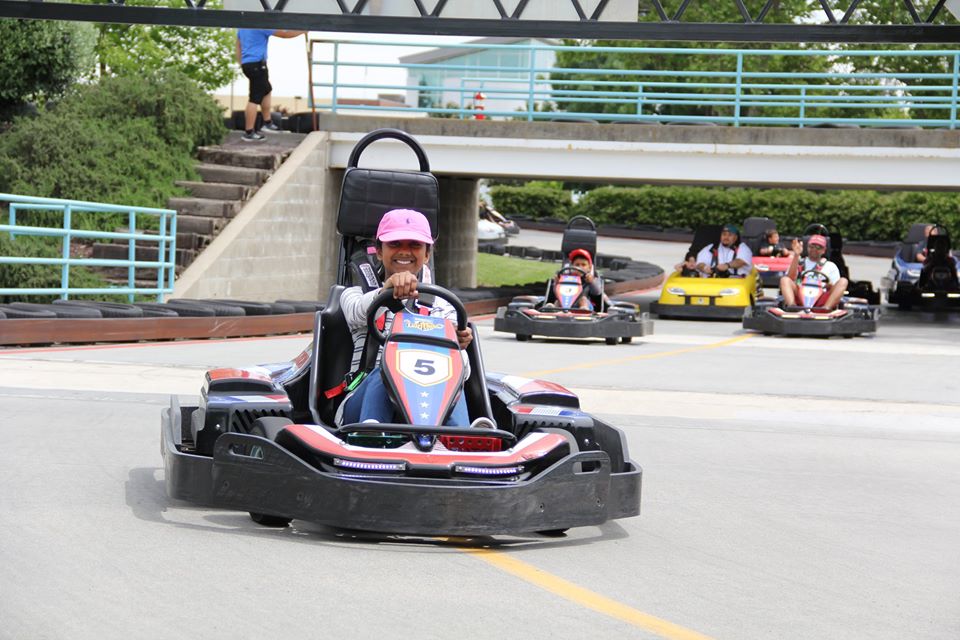 Located in Modesto, FUNWORKS! Modesto is an amusement center that sits on an 18-acre land.
The center offers fun-filled entertainment to children and their families.
Quite a family-friendly destination, it is a nice spot the whole family can go to have fun.
Some of the fun features, adventures, and activities the center offers to children of all ages include miniature golf, bowling, Teddy Bear Factory, an XD Theatre, and a Splashworks Pirate Ride.
There is also a restaurant on-site where you can get pizza and any favorite American fare and drinks of your choice.
FUNWORKS! Modesto also hosts summer camps for kids, this makes what to do in Modesto with kids, don't let your kids miss out on the fun.
Address: 4307 Coffee Rd, Modesto, CA 95357. Phone No: 209-549-7888
8. McHenry Mansion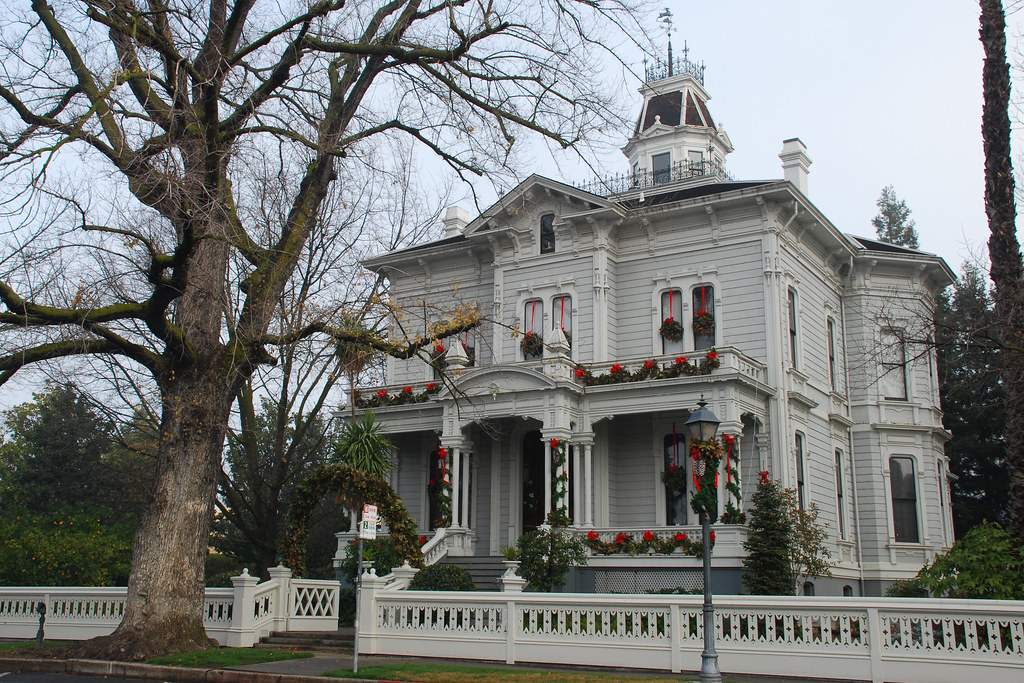 McHenry Mansion is a historic house museum that was once home to Robert McHenry. Robert McHenry was a prominent man in Modesto.
The McHenry Mansion was built in the year 1883 using the Victorian-Italianate style of architecture, this is one of Modesto attractions you should check out.
The purpose of this house museum which is located in the downtown of Modesto is to give visitors to the house a glimpse into the lifestyle of Robert McHenry and his family during the early years of the 1900s.
Due to environmental factors, the McHenry Mansion kept on deteriorating.
It wasn't until 1983 that it was restored to its former glory and then opened to the public as a house museum.
Today, the McHenry Mansion is a registered historical landmark.
Tour in this museum are not self-guided, you will be led by a tour guide.
The tour begins at the Visitors Center, there you will watch a short DVD presentation which tells you a brief history of the house.
After that, you will take a walk with the tour guide to the main house where the main tour begins.
Address: Corner of 15th & I Streets., Modesto, CA. Phone No: 209-549-0428
9. Gallo Center for the Arts
Gallo Center for the Arts is a performing arts center that plays host to many variety of artistic performances all through the year.
At this performing arts center, you will find two modern theatres, one of them is the Foster Family Theatre which has a seating capacity of 400, and the larger Rogers Theatre which can contain 1,200 people.
The center is also home to many art companies in the city like the Townsend Opera Players, the Central West Ballet, Modesto Symphony Orchestra, and also the Modesto Community Concerts Association.
Check out the Centre's website to know when they will be performing next to plan your visit to this lovely city.
Address: 1000 I St, Modesto, CA 95354.
10. The State Theatre
Worthy to be on your checklist of things to do in Modesto is the State Theatre which is in the heart of Modesto's downtown space.
The State Theatre is a classic theatre which shows independent, old and foreign films. Also, it plays host to so many concerts and various events all through the year.
The Theatre was opened and dedicated to the people of Modesto by the state in the year 1934 to provide the community with different kinds of entertainment in forms like cultural events, films, and live theatre.
A 560-dear auditorium, the theatre was designed by Charles Lee who was a notable architect.
When designing the house, Mr. Lee used gold-leafed embellishments, painted murals, towering sconces, and so on to beautify the house.
You will find state-of-the-art technologies like digital projection, theatrical lighting, and a new PA sound system, all of which were installed in the technology as technology advanced.
Even though the theatre keeps upgrading with the times, it still maintains a classic elegant feel which still brings to the mind the bygone era
Address: 1307 J St, Modesto, CA 95354. Phone No: 209-527-4697
11. John Thurman Field
One of the fun things to do in Modesto is to visit the John Thurman Field.
John Thurman Field is a baseball stadium whose seating capacity is about 4,000 people.
The stadium is home to the Modesto Nuts, a minor league baseball team that participates in the California League.
Built-in the year 1995, this spectacular stadium is named after John E. Thurman a Californian State Assemblyman who was born in Modesto.
The stadium host quite several games throughout the season.
Some of the facilities in the stadium which you may wish to check out include a Nuts Merchandise Store that sells Modesto Nuts merchandise, an organized parking lot, and so on.
There is also the carnival-atmosphere games area in the stadium called the fun Zone which offers varieties of games such as the Inflatable Slide, Prize Wheel, and Speed Pitch. You can take your kids to this section for them to play.
Address: 601 Neece Dr, Modesto, CA 95351
12. Great Valley Museum
Dedicated to the appreciation and preservation of the natural heritage and environment of the area and also to inspire the community to take a greater interest in the subject of science, Great Valley Museum is one of the best museums in Modesto.
You will find the Great Valley Museum on the first floor of the Science Community Center which is on the West Campus of Modesto Junior College.
Also known as GVM, Great Valley Museum features a variety of biology and science-based exhibits such as the various habitats of wildlife in the area. It also features the natural history of the Central Valley of California.
The museum also has a discovery Room where the visitors are allowed to explore the realm of science through hands-on activities, and live animal shows and displays. It is a place you will love to visit.
Another reason why a visit to the Great Valley Museum is one of the best things to do in Modesto is the fact that it is home to a planetarium.
This planetarium is equipped with a world-class star projector and projection system which can provide spectacular displays of the night sky and planetarium films.
Address: 2201 Blue Gum Ave, Modesto, CA 95358. Phone No: 209-575-6196
13. Dewz Restaurant
Your trip to Modesto is not complete if you don't go on a food tour.
If you agree with me and you plan on going on a food tour while you are in Modesto, let eating in Dewz restaurant be top on your list of best things to do in Modesto CA.
Dewz Restaurant is a family-owned restaurant in Modesto which have been in operation for the past 20 years.
A place of high reputation, it is a place where tourists and locals frequent often.
You will love the decoration style used in beautifying restaurant, and also how well organized the workers of this amazing restaurant are.
Furthermore, all the meals served by the restaurant are always freshly prepared using locally sourced ingredients.
Some of the dishes they serve include New Zealand Rack of Lamb with grilled oyster mushrooms and hazelnut-ricotta tortellini and the Crispy Skinned Maple Leaf farms duck breast with sauteed rainbow chard and almond. Try both of them, you are going to love them.
While you enjoy your meal, don't forget to make a selection from the extensive list of fine wines from around the world, handcrafted cocktails, imported spirits, and craft beers.
You can ask them to choose for you based on your meal, for they are skilled in pairing cuisines with wine, this makes what to do in Modesto for a romantic date.
Address: 1505 J St, Modesto, CA 95354. Phone No: 209-549-1101
14. Mike's Grillhouse
Mike's Grillhouse is a family-friendly restaurant which is situated in the downtown area of Modesto at Penlandale Avenue
This restaurant serves casual cuisine and drinks in a relaxed and comfortable environment. It is truly a nice place to go on a date.
All meals served by this restaurant are freshly prepared from scratch using fresh locally sourced ingredients.
Some of the dishes you will find in the restaurant menu includes fried calamari, hearty burgers, grilled chicken salads, and prime cuts of steak. The restaurant also has a menu that is filled with delectable desserts.
You will be impressed by how friendly the staff that serves food in this restaurant are.
Try out some of the drinks served, such as wines, soft drinks, cocktails, and craft beers. You can ask any of the staff to help you select one that will go perfectly with your meal.
Mike's Grillhouse is opened for lunch and dinner, seven days a week. They also offer catering services for special events and functions.
Address: 3801 Penlandale Ave, Modesto, CA 95356. Phone No: 209-545-4500
15. Galletto Ristorante
At the heart of Modesto, you will find an elegant restaurant which serves traditional seasonal Northern Italian Cuisine. The name of this restaurant is Galletto Ristorante.
Galletto Ristorante is beautifully decorated. Its surrounding is white and calm. Apart from the numerous dishes they serve, the restaurant has an extensive global-inspired wine list.
All the ingredients used in preparing the delicious dishes they serve are all sourced locally.
Some of these ingredients include cheeses, homegrown herbs, fresh seafood, prime meat cut, ginger, and so on.
The restaurant has private dining rooms that can be rented for special events and functions.
Address: 1101 J St, Modesto, CA 95354. Phone No: 209-523-4500
16. Downtown Modesto
One of the best things to do in Modesto, California is to visit the downtown district of Modesto.
Thanks to revitalization efforts, downtown Modesto has evolved into a central place filled with both historic flair and modern storefronts.
Some of the top attractions spots in the city are located here. In this section of the city, you will find great historic places like the McHenry Mansion, McHenry Museum, and the State Theatre.
When it comes to Modern attractions, you will find here the Gallo Center for the Arts, and the pedestrian-only Tenth Street Plaza which contains an 18-screen movie theatre, shops, and restaurants.
You will also find boutiques, and shops where you can buy some of the things you need.
Another interesting thing about this area of the city is the Arts which can be seen on the streets. You will find lots of buildings with very tasteful murals. Take a picture of them, if you like.
Downtown Modesto is also the central area for big city events like The Modesto Certified Farmers Market, and the annual Summer Graffiti cultural celebration.
Other events which hold here include First Friday Celebrations, annual Mural Festivals, and so on.
17. Graffiti Summer
Graffiti Summer is a month-long event that holds every year in Modesto. This event celebrates the classic car culture of the Central Valley.
During this event, lots of people do come down to Modesto in their vintage automobiles. There are also live performances and other festival-related stuffs.
Graffiti Summer celebration holds in June of every year, and during this celebration, homage is paid to the hometown director George Lucas.
It was George Lucas who wrote and produce the award-winning movie called American Graffiti based on the experiences he had during his teenage years in Modesto in the early 1960s.
During this event, the State Theatre which is located in the downtown area of Modesto screen this classic Modesto-based movie.
Other central attractions that will catch your interest in this weekend-long Graffiti Festival include the annual Graffiti Classic Car Parade which Features thousands of automobiles of models built before the year 1979 cruising downtown Modesto.
Check out this guide on the fun things to do in Yuma, this part of the united state presents fun attractions and activities to keep you busy during a visit.
18. Graceada Park
Graceada Park was established in the year 1907 and it is the oldest city park in Modesto.
This lovely park was designed by a great designer, the very same that designed the Golden Gate Park in San Francisco.
You will find Graceada Park on the outskirts of downtown, very close to the McHenry Mansion and McHenry Museum.
In Graceada Park you will find a splash pad, lawn areas, tennis courts, and playgrounds. It is a place where you and the whole family can spend a day.
If you plan on going on movie nights or watching some special musical performance, you can do that in The Mancini Bowl which is situated right inside the park.
The Mancini Bowl in Graceada Park is available for rent for special events like Birthdays and corporate meetings.
Address: 401 Needham Street in Modesto, California.
19. Modesto Certified Farmers Market
Modesto Certified Farmers Market is a market in the market that holds every Thursday and Saturdays between March and December in the downtown area of the city.
In this market, you will be able to purchase home-baked goods, produce, and fresh vegetables.
You can also find Hot and ready-to-eat food items, as well as handmade artisan crafts on sale at the Modesto Certified Farmers Market.
Most times, you will get to hear live music playing as you shop in this market.
Address: 1522 H Street, Modesto, California.
20. Yosemite National Park
Yosemite National Park is situated at about two-hours east of Modesto. You will know the park when you see it for it has iconic granite mountains and tumbling waterfalls.
Yosemite National Park is one of the most visited parks in the world. Year-round, it attracts adventure seekers.
You will be impressed by the weather condition in this park
If you plan to camp on these grounds, you are free to for Yosemite National Park has lots of space and spots for camping. So come along in an RV or come with your tents.
During summer seasons, it's better to call ahead to make reservations, for the park gets filled up with campers.
Some popular fun activities you can engage in while in this park includes rock climbing, fishing, day hiking, jogging, and so forth.
The park has a cable line, but you must have a permit to be able to use it.
Some of the trails in the park which you may wish to explore include the Mist Trail, Yosemite Falls, Mirror Lake, and so on.
There is also the "Hiking up Half-Dome" which is one of the most popular hikes in the park, and the Pacific Crest Trail which passes through the Park.
21. Toulumne River Regional Park
Toulumne River Regional Park covers more than seven miles of the Toulumne River (the park is on the south side of the river).
This lovely park which sits on a 500-acre space is divided into five different areas.
On the eastern end of the parkway, you will find the Legion and Mancini Parks, both of which features recreational outlets like fishing spots and playground. They also have picnic areas.
To the west of the park, you will find the Bellenita Park which has lots of outdoor attractions.
22. Virginia Corridor Trailway
Virginia Corridor Trailway has some of the beautiful parts of California along its paths. If you want to take in the beauty of California and you do have a camera, I suggest you try out Virginia Corridor Trailway.
This trail is about 4.2 miles long and it passes some of the historic landmarks in the area like the old Tidewater Southern Railway.
One lovely thing about the trail is that it has a range of amenities along its way. For instance, there are roadside benches and when you get hungry you can eat in one of the restaurants which you will meet on the way.
If you plan on hiking this trail with some drinks and snacks you will find shaded areas as well as picnic spots where you can relax and eat.
Do well to take a picture of the lush gardens filled with local flora which you will find along this trail, this makes one of the fun things to do in Modesto CA during a visit.
23. Dry Creek Regional Park
Located in the city of Modesto, Dry Creek Regional Park is one of the most loved parks in the city.
Frequently visited by tourists and locals, the park is known for its stunning vistas and local flora and fauna.
Some other attractions in the parks which are worth your time include a museum that is dedicated to the showcasing and explaining the history of agriculture in the City of Modesto and the surrounding area.
Check out also the lovely garden which is situated in this park. This Garden is lovely and perfect for a stroll with the one that you love.
You will find some of the best of California's wildlife and plant in this park.
24. Sunshine Rafting
If you wish to get out on the water or maybe try rafting, Then check out Sunshine Rafting Company.
Sunshine Rafting has been around for a while and it is known as one of the best rafting company in the region.
This rafting company aims to showcase the best of the river, while at the same time making sure that the visitors are both safe and comfortable.
Sunshine Rafting takes its visitors out to explore the Stanislaus River.
You don't need to be experienced to partake in this fun, for the company will assign someone to each group who will help you enjoy your day on the water, this makes what to do in Modesto CA for adventure seekers.
Windsor presents lots of historical landmarks, take to checking then out during a visit to Ontario, Canada, make a checklist of things to do in Windsor with this guide.
25. George Lucas Plaza
George Lucas, the famous movie director and producer of the 1960s award-winning "American Graffiti" is from Modesto.
With this in mind, it should not surprise you that the city chose to erect a memorial in his honor.
At George Lucas Plaza, you will not only find a plaza named after this great man, but you will also find a bronze statue of him in the City.
If you wish to see the George Lucas statue, you will find it strategically situated at a place called Five Points which also where the five key intersections of the city met.
26. Hillier Air Museum
In Modesto is Hillier Air Museum, this an interesting place to visit while you are in Modesto.
At Hillier Air Museum you will get the chance to pilot a realistic flight simulator and also build structures using foam blocks.
The museum also has an Invention lab which is aimed at exploring aviation designs on the weekends. Your kids are going to love this place.
Among other things in the museum, you will find gliders, helicopters, and other aircraft on displays.
The museum does hold a special program once in a while. Your kids can partake in the drone-building and flying workshops set up by the museum.
27. Freedom Park
One of the reasons why Freedom Park looks so appealing and out-of-this-world must be its surface that is paved.
A carefully designed park, some of the features of this park include picnic areas, a bike path, picnic areas, and a basketball court.
This park is a place where the whole family can spend lots of time together. You are free to come with some food and drink to host a picnic here.
28. East La Loma Park
A park filled with so many sports opportunities, East La Loma Park is that place to go if you wish to shoot hoops or play volleyball.
Other sport features of the park which you could use include a disc golf course, table tennis and lawn tennis courts.
The park also has a lot of walking trails which you may decide to take a hike in, or maybe, you can go fishing inside in the water body in the park.
There are also many good spots in the park which are suitable for picnicking.
29. Rockin Jump
Rockin Jump features a slam dunk zone, a dodgeball arena, and a climbing walk, but that's not its major attraction.
The main attraction in Rockin Jump is the open jump area which can be perfectly described by saying that it is "trampoline on steroids".
If your kids love Ninja shows and do set for themselves Ninja-type obstacles, then they will love Wipe Out.
In the Wipe Out game, the kids are to climb a structure while avoiding the rotating sweeper bars.
30. Divine Swine
Divine Swine is a restaurant in Modesto which not only serve meat, but very tasty pork. So, if you don't like pork meat, this place is not for you.
There is nothing served in this restaurant without pork, even though it may be mixed with ground beef as a burger or as a meat sauce on top of spaghetti, you are sure to taste pork.
Other dishes you will find in the restaurant's menu includes jambalaya and shrimp pasta, all of which you will enjoy with the rare selection of wine the restaurant offers.
You can let your kids pick one from Divine Swine's kid's menu.
31. Skewers Kabob House
Skewers Kabob House is a restaurant in Modesto which serves Persian-Inspired Mediterranean cuisines.
You can choose from any "skewered" food which is on the menu, like salmon, chicken, veggies, and shrimp included meals.
The restaurant also has Non-skewered food options such as salads and dips which you can eat along with a cool drink served by the restaurant.
32. Extreme Paintball Park
If you which to experience a paintball game, at least once, then you need to head down to Extreme Paintball Park.
At this park, you will find realistic-looking weapons and various battlegrounds. You and your friends can have fun in this battleground.
If you are coming along with your kids, those above the age of ten can be part of the game.
Extreme Paintball Park is open from 9 a.m. to 4 p.m. every Saturday and Sunday.
If you want a spot on this battleground, then you need to make reservations 24 hours before the game time to enable the organizers to create space for you, this makes one of the fun things to do in Modesto CA.
Take to exploring other parts of California during your trip, check out this guide on fun things to do in Ventura as well as fun things to do in Riverside. 
Plan Your Trip to Modesto
Deserving the title "Small but Mighty", Modesto looks so small and quiet from afar, but as you step closer, you get to see it is filled with wonders.
Though a small city, it is packed with so many fun attractions spots and activities. It's quite obvious that the people of Modesto can't exhaust all the fun this city has in stock.
For this reason, this friendly city invites you to a banquet, a banquet of fun. You are truly welcomed to this great feast.