Sunnyvale city located in Santa Clara County, California is one city you need it to see in your lifetime, with a population of over 140,000 and a good play in the Silicon Valley, this city has just enough thrill to keep you engaged.
Things to do in Sunnyvale, CA range from impressive museums to its captivating theaters, the scintillating parks to the large wetland preserves, the lovely farms, the arts, accommodating people, and many more. You would not regret a moment in Sunnyvale.
We will be guiding you on things to do, places to go and activities to engage in to make your visit to Sunnyvale more memorable. Here the best & fun things to do in Sunnyvale CA.
Things to Do in Sunnyvale
1. Baylands Park
Baylands Park is located just towards the San Francisco Bay. It occupies a 70 acres space and is managed in joint relations by the Santa Clara County and the Sunnyvale city.
The park boasts some more wetland, It is a seasonal overlook of about 105 acres and a habitat of a vast range of the native fauna and flora.
There is a massive green area for you to host your picnic with shelter facilities attached for use by family and friends, You can also engage in sports activities.
The Francisco Bay Trail is one track that visitors often love plying because of the biking and walking opportunities it offers. This trail is a large network connecting spots in the park and it runs for 300 miles, this is one of the best places to visit in Sunnyvale.
Address: 999 E Caribbean Dr, Sunnyvale, CA 94089.
2. Sunnyvale Golf Course
Just down the Bay Area, we find the situate of Sunnyvale Golf Course, It is a premiere kind of golf course and they offer two special courses for all ages and any skill level. This is aimed at challenging the individuals who visit the course.
The main course is an 18-hole par-70 and started in 1969. The holes in this course has a length spanning about 6,260 yards, there is a water hole and a special bunker. Also, there are dog leg elements to beef up the challenge.
Then. there is the Sunken Gardens which is a 9-hole course. Its holes are shorter in length with a different practice facility for beginners. You can always fine-tune your skills before the main play.
There is also the Barrel19 Bistro and bar where visitors can dine after play. They offer breakfast, lunch, and even catering for your special private events.
Address: 605 Macara Ave, Sunnyvale, CA 94085.
3. Falafel STOP
Looking for a stop by fast food spot where you can always get delightful meals? Then Falafel STOP is the location, do add this to your checklist of fun things to in Sunnyvale CA.
They serve a variety of crunchy quick-casual Mediterranean meals, very tasteful and filling. They are more like a kiosk where you can just walk into and get satisfaction at a fair price.
Choose from vegetarian entrees, sabich, meat and falafel pitas, humus plates like masbacha garnished with tomatoes and garbanzo beans, Isreali humus salads.
You can also dine with any of these: pargieyot, kebab, shawarma, or schnitzel. also try out their desserts like the Greek salads, majadra, and Bavarian cream.
You can as well call on them for outdoor picnic orders.
Address: 1325 Sunnyvale Saratoga Rd, Sunnyvale, CA 94087.
4. Seven Seas Park
This is an enticing park in the neighborhood of Sunnyvale. The Seven Seas Park offers top-class recreational services for you and your family. They've got a string of activities lined up to give your kids the experience of a lifetime.
Well, good to say they are a new park (an advantage you may say), constructed to serve the children. The playgrounds are divided into two, that is two age categories.
For the older children, their playground has a pirate ship in place with space for climbing, navigation, and jungle activities. While for the younger ones, features include a tunnel, a child-safe soundbox, and a toddler-proof gate with a blend of good music.
In general, the park theme hovers around pirates, aqua-life, and shade experiences. The adults are not left behind as you would find a spray pool (for cool water jets), s basketball court and a tennis court.
This offers quality recreation for everyone. So you can always go over or even have a picnic in the grass.
Address: 1010 Morse Ave, Sunnyvale, CA 94089.
5. Sunnyvale Heritage Park Museum
One of the best things to do in Sunnyvale is a visit to the Sunnyvale Heritage Park Museum, this museum was established to preserve and protect the rich social and cultural history of the region.
Currently under operation by Sunnyvale Historical Society, the museum showcases history through some living and even interpretive exhibitions.
The museum is a replication of the 1850s Murphy Family Home.
This was a place where one of the earliest dwellers in the region lived and though it was demolished in 1961, the park was rebuilt in 2002, just to maintain that history and legacy.
You will find artifacts that depict a more cultural history of Sunnyvale city. Adding to that is an apricot orchard and a barn just at the outside of the museum. They have been preserved for a long time and they showcase agricultural history too.
Accessing the museum is free and open to the public.
Address: 570 E Remington Dr, Sunnyvale, CA 94087.
6. Murphy Avenue
This is the principal downtown in the whole of Sunnyvale business district. It is the Murphy Avenue.
This area was given that name in commemoration of Martin Murphy Jr, a pioneer of the pioneer resident of the region and also an orchard planter.
Despite it being a small town as known, it is always lively. Bustling with the nightlife joints, the restaurants, the classic cafes, the boutiques which still maintain the history of the area, as most of them are still in these beautiful old buildings
Some of these restaurants include Phuong Thao Restaurant, the Tsunami Grill, and the Firehouse Grill & Brewery and some nightlife joints are Murphy's Law and Club Ascend.
There are also live performances which are hosted in the Sunnyvale Theater (good music for your soul)
You can always access this district either by regional bus transport or by railway service. Make your choice!
7. The Lace Museum
The Lace Museum is located in Sunnyvale and was founded in 1976. And just like its name, the sole purpose was to preserve the ancient lace-making methods and techniques which has been in existence since the 18th century.
In 1981, it was however incorporated and recognized as a non-profit organization.
This museum is devoted to showcasing various lace art. You will find over 10,000 pieces of lace materials on display, revealing the transition from the historic patterns to the modern contemporary designs.
Through the efforts of the American Alliance of Museums, this facility is made accessible to the general public.
They offer a wide range of courses in lace making, workshops and seminars which are made available for artisans irrespective of age or skill level.
This is planned and offered throughout the year while every four months, some new major exhibitions are unveiled, this is one of the best places to visit in Sunnyvale, you should definitely check it out.
Address: 552 S Murphy Ave, Sunnyvale, CA 94086.
8. Sunnyvale Farmers Market
This market is located at the center of the city and is popularly known for the display of different local produce brought in by the resident traders. It is a full variety that you may not recognize as a visitor.
Some of them are pineapple, pomelo, sugar cane, guava, Asian pears, and all kinds of citrus. All California's favorite and different kinds of products you probably never thought of.
Let me add this too, the vendors in the market are all friendly (looks like a trademark) and they even give free samples of their produce, so you can taste even before buying. Coupled with other side attractions like comedy performance and live music.
Be sure that you don't miss going to the farmers market through your stay in Sunnyvale.
9. Open Painting & Pottery Studio
Are you a lover of arts? Or you starting to get interested in the arts. Do you want to create your piece? Then, you've got a solution.
Everything is packaged in the Open Painting Studio as well as the open Pottery Studio.
They have a painting and pottery class where you can join, they also welcome individuals in all levels of expertise into their open and radiant studio
The studios offers this opportunity to individuals irrespective of current capacity and is backed up with a variety of classes.
In the painting studio, some classes include calligraphy, watercolor, and children & teens artwork classes, you should definitely add this to your list of fun things to do in Sunnyvale CA if you are an art lover.
10. Rooster T. Feathers Comedy Club
If you are looking for some laughs in Sunnyvale then look no further than the Rooster T. Feathers Comedy Club.
It is independently owned and managed, get the best of comedy in a delightfully set and arranged environment.
The club offers various kinds of comedy shows from stand-up comedy to duet to drama and others which a long list of performers.
These performers have at one time or the other grace a show in the club and are rescheduled to another performance.
With this pattern, visitors don't know who to see when they get there but they all crack your ribs.
Food and drinks are not left behind as you can always enjoy them for the evening. Due to the revolving line up, you never know who you might see when you visit.
Address: 157 W El Camino Real, Sunnyvale, CA 94087, United States.
11. CJ Olson Cherries
Cherries Can't get more delicious or any fresher than those of CJ Olson Cherries, this makes one of the best places to visit in Sunnyvale.
They are quite a historic family farm and has been in operation since 1899. They are located in Sunnyvale with some other branches spread across the United States.
Well, they didn't start this big just like the story of other companies.
Starting on a small farm and setting up just a fruit stand in 1899, they have gone ahead to be a wellspring for juicy and sweet apricots and cherries. The farm also produces Ojai Pixie tangerines and some seasonal flavorful fruits.
You can purchase the fruits when fresh or in dried form. Also there apricots and cherries dipped in chocolate, often great when used as a souvenir.
Address: 1356 S Mary Ave, Sunnyvale, CA 94087.
12. Sunnyvale Theater
The Sunnyvale Theater is located in the city center and built to offer thrilling performances like concerts and recitals to the city spectators. They also host corporate trainings, film screenings, and even lectures.
The theater has the capacity of hosting 200 audiences. Furnished and equipped with a quality sound system and blitz light, the theater has a nice podium, a lobby, and a spacious dressing room.
There are also frequent music concerts and also art shows held in the theater. For anyone in Sunnyvale who has a keen interest in music and arts, I highly recommend here. Who knows, you might catch up a film screening or a needed lecture.
This makes what to do in Sunnyvale for some theater time in the area.
Address: 550 E Remington Dr, Sunnyvale, CA 94087.
13. Serra Park
Serra Park is a wonderful sight to behold. Spanning over 11 acres of land area. The park was modeled during the Market Twain era, and this had made it very popular in Sunnyvale.
In the park, you will find a skating rink and a water play area. You can skate for fun or relax in the water during the hot summer respectively.
Other features make it very enjoyable, these include the cleverly made shallow brook, multiple patches of picnic sites, playgrounds for children to play, and catch fun.
Feel free to relax with your family and friends in this serene and tranquil environment.
Address: 730 The Dalles Ave, Sunnyvale, CA 94085.
14. Sunnyvale Bay Trail
During your visit, get to see the Sunnyvale Bay Trail, this trail stretches over 100 acres and also features an extensive Bay area, here you will meet amazing sights to highlands and mountains and some water-covered area.
The Trials are good locations for biking, hiking, fishing, and some wildlife views. The environment is a habitat to the fauna and flora in Sunnyvale city. If ever you wish to a great outdoor experience, I think this helps.
One thing is that the trail os not tarred or paved. You would find some mud and gravel on the surface.
I would recommend the walking with kids, so they don't get terrified by the sound of gunshots.
This is usually from people who hunt birds while viewing. The environment though is not pristine, but I assure, you'll the cool breeze blowing through
Address: 385 W Caribbean Dr. Along the shoreline, Sunnyvale, CA 94089.
15. Las Palmas Park
Let's visit the parks once again, this time around is the Las Palmas Park, this is a perfect addition to your checklist of things to do in Sunnyvale CA.
Established to provide outdoor excitement to residents and visitors of Sunnyvale, Las Palmas Park as lived to its full expectation.
The park is highly recognized because of its play areas designed to maximum satisfaction to everyone. You will find the baseball field and the basketball court. What a good choice for your family together ( any of them goes).
They've got some good play areas for the children too! The swings, slides, and more. And if you need some food, then check the picnic spots and barbeque which are planted in the pael5.
For lovers of pets, you are not left out too. In an area of Las Palmas is the structures designed as a dog park. So your dog can roam about freely if you traveled to Sunnyvale with it.
So Last Palmas Park is all-encompassing to give you the experience you would not forget.
Address: 850 Russet Dr, Sunnyvale, CA 94087, United States.
16. The Sunnyvale Hindu Temple and Community Center
The Sunnyvale Hindu Temple and Community Center is a temple of the Hindi religion located in Sunnyvale. The temple was dedicated and officially inducted in 1993.
In the building, you will see artifacts which by origin were sourced from Indians by some members of the local community.
What about the tremendous architectural designs and features but on the walls, body, or specific points of the building? They all represent the Hindu faith.
The Community center is also involved in a lineup of educational activities, cultural events, and programs. So, do make sure you visit whenever you are around.
Address: 450 Persian Drive, Sunnyvale CA 94089.
17. Look Out for Sunnyvale Public Art
Sunnyvale is distinguished also for the numerous artwork on display in the city. With over 100 public arts scattered in the city, visitors tend to love the city more.
One other piece you can look out for is the El Paseo de Los Suenos. It is a triangular-shaped sculptural piece made of bronze.
Another is the Meadow Flowers. This is a beautifully crafted structure featuring 14 flowers made of metal.
You can be more comprehensive by using a map to go on a tour around the city in search of the whole piece.
This makes what to do in Sunnyvale CA for some adventure time checking out art works, a perfect add to your checklist of things to do in Sunnyvale CA.
18. Baylands Park
Here is where nature made some huge statement in Sunnyvale, if you love nature trials, then search no more.
Baylands Park is a wetland that is popularly known for the many pathways which cross it.
Enjoy biking or hiking, bird watching, and even a lookout in wildlife. The natural trees with beautiful and colorful birds make your walk on the track feel like paradise, especially at sunset.
You can also view the am city of Sunnyvale and even the close by San Jose skylines from the park.
There is also provision for the younger fellows in the jungle gyms, do well to visit.
19. Sports Basement
In the entire Sunnyvale, Sports Basement is your number one stop shop in anything that concerns sports.
They are a hub connect for local clubs of various sports, they are also involved in non-profit ventures, giving back to the society and welcoming corporate partners too.
Aside from the sales of sports equipment and training gears, one can also get them on a hire.
Name them, soccer, tennis, basketball, baseball, hockey, badminton, volleyball, cricket, and evening offer repairs and maintenance services for track sports like biking, cycling.
This company hosts over 7,000 sports events in a year. They have massive space for meeting halls movie theaters, call centers, yoga studios, and art galleries. So, you can meet them for your programs even a wedding reception!.
Address: 1177 Kern, Sunnyvale, CA 94085, United States.
20. Pacific Scuba Divers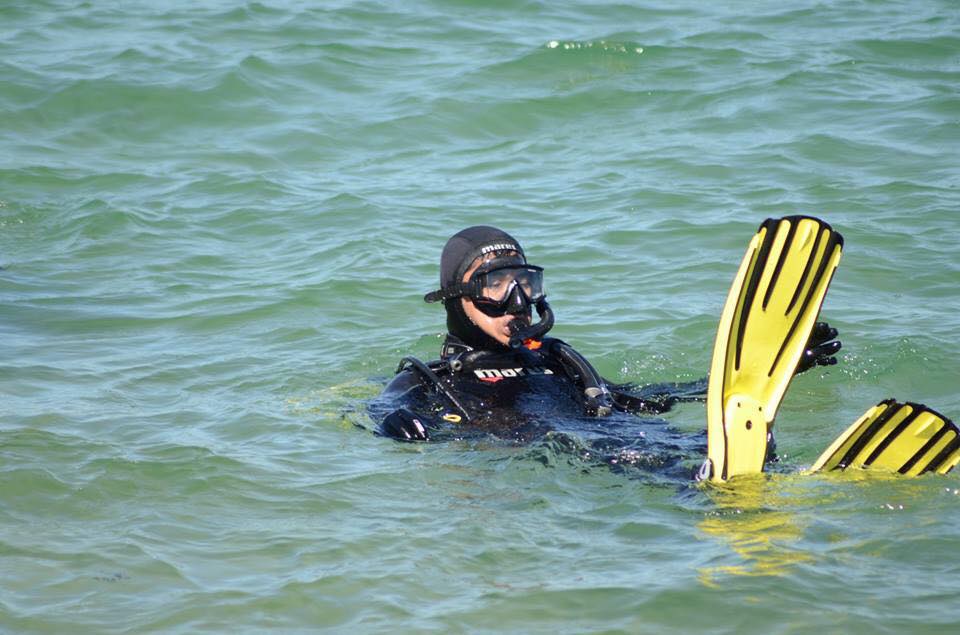 Established in 2013 to give excellent diving trainings to interested persons. The brand has since been a household name in what they do, with over 2,000 divers have completed their courses.
Pacific Scuba Divers runs an extensive course selection starting with the basic NASE Open Water Diving Course, These courses are taken by professional instructors who are very experienced and inculcate good knowledge with ease.
Aside from diving trainings, they also run sales, serving, and rental of equipment.
Pacific also invites divers on a known trip ( could be local or travel) where they get to explore various water and exotic islands. Some tours have covered Fuji, Galapagos, and the Philippines.
Get certified within your stay period in Sunnyvale.
Address: 1179 E Homestead Rd, Sunnyvale, CA 94087.
21. Safari games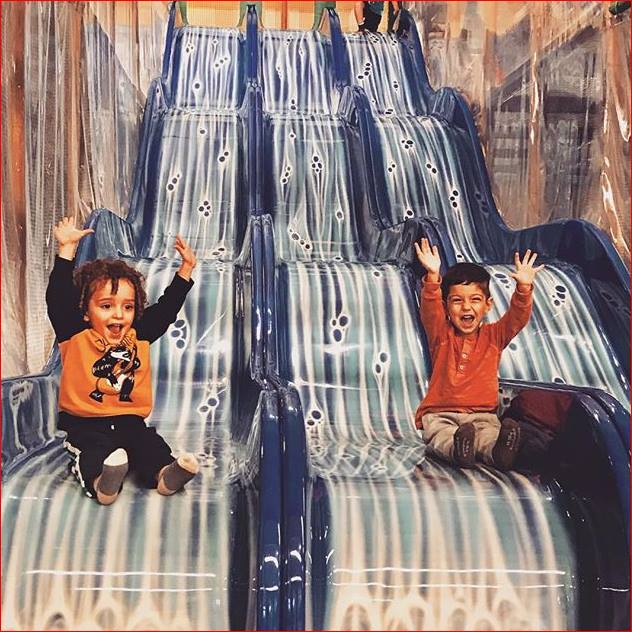 Established in by Jodi and Rob Eichensehr in 2006, they started their run-ins with some schoolboys in San Mateo.
Safari games is born from the hunger of making children's life fit through proper physical training and good nutrition.
Their programs are designed to teach kids value and life skills that would improve their lives and well as those who come in contact with them, especially family. Jodi has been a professional fitness trainer since 1990.
In the park, you would find a mix of bridges, tunnels, and ladders. These spaces help enrich the skill-set of kids (like motor skills) as well as develop their strength, balance, confidence, and cardio functionality.
The environment is warm, safe, and fun. Go, enjoy the park with your kids! definitely one of the best places to visit in Sunnyvale for some fun time.
Address: 1180 Kern Ave, Sunnyvale, CA 94085, United States.
22. Golfland USA
One of the best things to do when you visit Sunnyvale, CA, is to check out Golfland, USA. It is a family-friendly destination filled with entertainment and should be a must-see.
Its classic miniature golf courses characterize Golflland USA with forts, fire-eating dragons, and ancient castles. If you are a mini golf fan, this destination should be a must-see when you visit.
There are two 18-hole outdoor golf courses and a large indoor video game arcade that is popular to have hosted game companies to share beta versions of games and also part of the first locations where children could play games such as Pong and Ms Pacman.
You can visit on Monday nights to partake in their Family Night packages on the miniature golf, which begins at 5 pm. You can check out their snack bar for foods like pizza, cheese sticks, mini corn dogs, cones, and shakes.
Address: 855 E El Camino Real, Sunnyvale, CA 94087, United States
23. Rabbit's Foot Meadery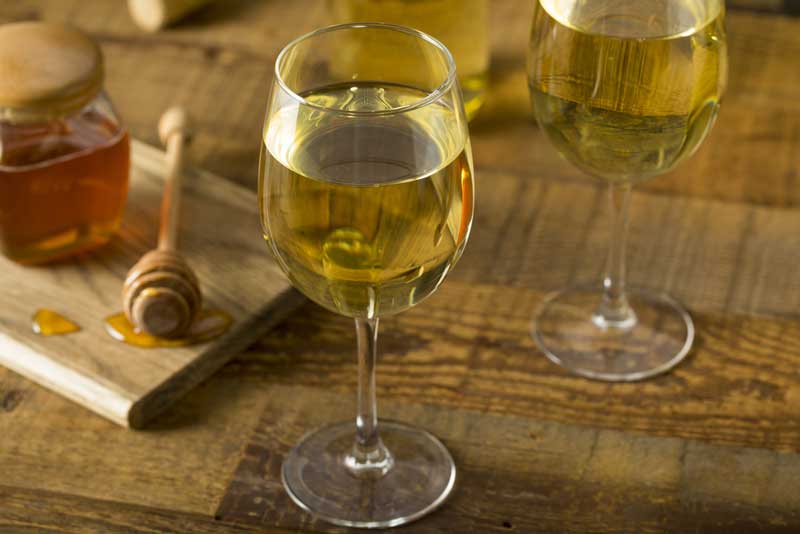 Rabbit's Foot Meadery is a top-tier meadery in Sunnyvale. This destination is popular for its quality "cyser" apple cider and honey alcoholic cider.
In 1995 the Rabbit's Foot Meadery was established by Michael Faul, who is currently recognized as a major player in the global revitalization of craft ciders.
Some of the signature ciders manufactured by the meadery are their Melia dessert mead prepared with orange blossom honey and their Mead of Poetry, the oldest-selling mead.
Tours are available in the meadery's tasting room from Tuesdays to Saturdays in the afternoon and evening hours. Enjoy mead from any of their twelve rotating mead taps. You can purchase the meads either by the bottle or by crowler.
Address: 1246 Birchwood Dr, Sunnyvale, CA 94089, USA
24. Joshua Hendy Iron Man Museum
If you are a historian or history enthusiast, one of the best things to do when you visit Sunnyvale is to visit the
Iron Man Museum
, which promises to be fun and adventurous.
The Iron Man Museum is also called the Hendy Iron Works Museum. It is perched inside Northrop Grumman Corporation Marine Systems on Hendy Avenue in Sunnyvale, CA.
Joshua Hendy began the Hendy Machine Works in 1856 as a private establishment in San Francisco that continued to manufacture a wide array of steel and iron products.
With time, his company rose to become the second-biggest iron and steel fabrication workshop in Sunnyvale towards the end of the 1800s. Henry also played a key role in World War II, which earned him many honors during and after the war.
Visitors will be able to learn about the history of this place through a guided tour. The plant was recognized as a Historic National Landmark in 1978 due to its rich history in Sunnyvale.
Address: Sunnyvale, CA 94086, United States
25. Off the Rails Brewing Co.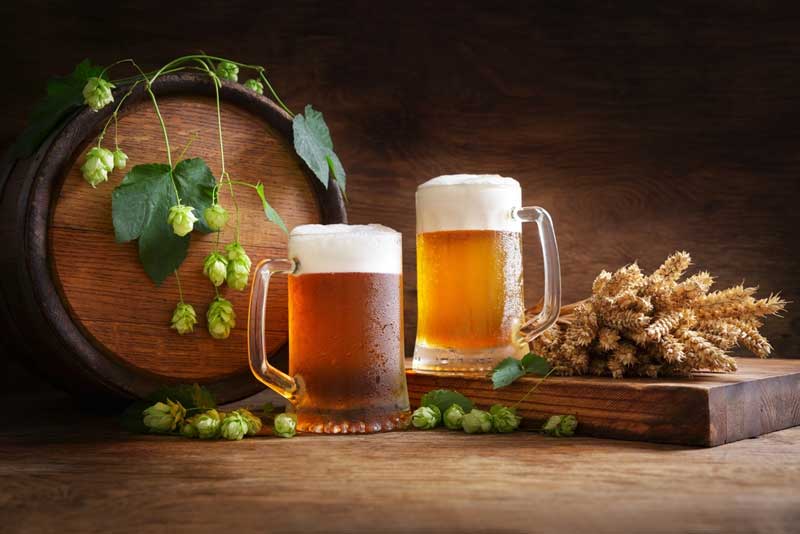 Off the Rails Brewing Co. is nestled in historic Murphy Avenue in the area. It is a perfect venue to visit if you are searching for a place to have a great time with friends and family.
This Brewery and Restaurant produce their beers onsite and use quality ingredients to make the food they serve guests in their family-friendly environment.
Visiting this place is an excellent choice as everything to eat or drink here is made from scratch with the best ingredients. You can choose from the range of food options on their menu, and do not forget to complement your meal with their delicious beer.
Off the Rails Brewing Co is also a perfect venue to host your special occasions, including wedding receptions, rehearsal dinners, happy hour, and others.
Address: 111 S Murphy Ave, Sunnyvale, CA 94086, United States
Plan Your Trip to Sunnyvale
Such an amazing city we have here, there are diverse activities here which makes the city so unique and a perfect place for a vacation.
Start planning ahead for your vacation, make a checklist of things to do in Sunnyvale with regards to your interest, also check in with your travel guide to book some of the items on the list when necessary, enjoy a fun time in Sunnyvale, California.