Florida's Polk County is home to the city of Lake Wales. The city is a component of the Lakeland-Winter Haven Metropolitan Statistical Area.
The dynamic city of Lake Wales offers a variety of attractions, including art scenes, outdoor activities, historical sites, and more.
The city's small-town charm will greet you when you discover more of Lake Wales' attractions.
Visit Lake Wales, take a tranquil nature excursion, see the local arts and culture, and drive through magnificent scenery.
Are you considering making a trip to this lovely city in Central Florida? Here are the best things to do in Lake Wales, FL.
Things to Do in Lake Wales, FL
1. Bok Tower Gardens
Bok Tower Gardens, perched atop one of Central Florida's highest peaks, is listed on the National Register of Historic Places. It is one of the best places to visit in Lake Wales, FL.
This location covers approximately 250 acres and has winding pathways and quiet clearings.
The 62-meter tall Gothic-Art déco Singing Tower has a carillon containing 60 big bells. The gardens offer a variety of blooming flowers, rare plants, and peaceful pools for you to explore.
Renowned landscape designer Frederick Law Olmsted, Jr. designed the attraction. Watch out for the 126 distinct bird species, pools, gardens, snakes, and tortoises that live here,
You can visit this attraction without worries if you prefer to move in a privately owned vehicle, as the area has ample parking.
Bok Tower Gardens is available to the public every day from 8 am to 6 pm. Don't forget to bring a camera to take great photos with the gardens as a backdrop.
Address: 1151 Tower Blvd, Lake Wales, FL 33853, USA
2. Lake Kissimmee State Park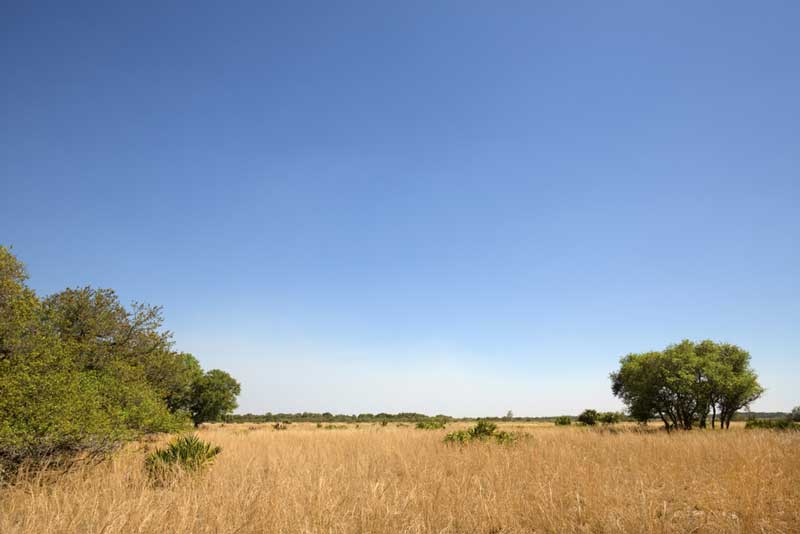 The 5,930-acre Lake Kissimmee State Park is home to the Lakes Kissimmee, Rosalie, and Tiger, as well as a floodplain, prairie, hammock, and woodland. There are 50 endangered plant and animal species in the park.
Hiking, horseback riding, nature viewing, camping, fishing, canoeing, boating, and kayaking are among the activities that can be enjoyed here.
Snail kites, whooping cranes, and bald eagles are just a few of the 200 bird species that make up the park's animal population. Wild turkeys, bobcats, grey foxes, white-tailed deer, sand-hill cranes, fox squirrels, and otters are some other creatures.
Fishing docks and 13 miles of hiking trails are among the amenities. There are also 6 miles of horse trails. A hammock of oak trees is where the park's 60 full-service campsites are situated. Two undeveloped campsites, as well as a youth camping area, are available.
There are lakes nearby that cover over 30,000 acres. During the year, the Park is accessible from 8:00 am to sunset. Weekends and holidays see the cow camp open from 9:30 am through 4:30 pm.
One of the best things to do in Lake Wales, FL, is to spend an afternoon with your loved ones at Lake Kissimmee State Park.
Address:14248 Camp Mack Rd, Lake Wales, FL 33898, USA
3. Spook Hill
Imagine if you had a way to defy gravity in your car. No need to imagine because it is possible at Spook Hill. The hill at Lake Wales, FL, is a magnetic or gravity hill.
A huge gator used to invade an Indian Village on Lake Wales frequently. In the last fight that resulted in creating the enormous swampy gloom nearby, the gator and Spook Hill's Warrior Chief lost their lives in the battle.
The chief's people buried his body at the north end of the town. Later, pioneer haulers, who had come through the old trail up on the ridge above, discovered their horses relaxing here and named the area Spook Hill.
For years, Spook Hill's mystery has captivated people. Vehicles parked at the base of the slope will appear to defy gravity and roll upward. You can travel on this public road whenever you choose.
Gravity hills are widespread and continue to inspire folklore and intrigue people because they seem to roll a car up the slope when it is in neutral.
Asides from being the only known magnetic hill in Florida, Spook Hill is also one of the nation's oldest first gravity hills. Spook Hill was included in the National Register of Historic Places in April 2019.
Address: 321 Dr. J A Wiltshire Ave E, Lake Wales, FL 33853, USA
4. Florida's Natural Visitor Center
Florida's Natural Visitor's Center is located just a few steps from the verdant orange orchards. As soon as you enter, you'll feel at ease. Visiting this Center is one of the top things to do in Lake Wales, FL.
See Florida's humble roots, hear about its fascinating past, and savor a selection of cool juice samples from the state. Picking a wonderful souvenir from the facility's gift shop will make any trip more memorable.
See the juices from Florida's Natural Brand being squeezed. With the help of a video tour, informative exhibits, and videos on packaging, nutrition, horticulture, and the most recent weather, you can learn more about Florida's citrus business.
The visitors center is available from 10 to 5 pm in October through May, Mondays to Fridays, and Saturdays from 10 to 2 pm. They welcome group visits. All you have to do is make a reservation beforehand.
There are lovely citrus-related products on sale in the gift store. Check out the homeschooling groups. Explore the citrus orchard that surrounds the facility.
Address: 20160 US Hwy No. 27, Lake Wales, FL 33853, USA
5. Lake Wales History Museum
The
Lake Wales Museum
and Cultural Center, popularly called The Depot, is a storied museum in the old railroad depot constructed by the Atlantic Coast Line Railroad in 1928.
The Museum narrates the history of the local region beginning, the founding of Lake Wales in 1911, points of interest, the city's industrial development, and the changes in the 1800s that encouraged the settlement of the region.
The Historic Lake Wales Society manages the Museum for the City of Lake Wales. The actual train master's workstation and an a-millennium-old dugout Native boat are among the displays.
The Museum expanded to include a freight room and a loading dock in 1938. The Bicentennial Commission led the project to turn the vacant structure into the cultural arts center and museum arts for the residents and visitors of Lake Wales, which got underway in 1974.
For a chance to learn a thing or two about your vacation destination, do not forget to include visiting Lake Wales Museum and Cultural Center in your list of what to do in Lake Wales, FL.
Address: 325 S Scenic Hwy, Lake Wales, FL 33853, USA
6. Highlands Hammock
Among Florida's oldest parks is Highlands Hammock State Park. It boasts elevated walk paths through a constricted cypress swamp.
You will spot a 1,000 plus years old oak tree by taking the Ancient Hammock trail (probably the state's oldest tree). The FCCCM, Florida Civilian Conservation Corps Museum, has hands-on displays on the park's creation.
To spot some deer, trek or bike ride along the trails just before nightfall. Along the swamp walk, you may find Turtles and toads near the pitch-black water.
You may also spend a night on the site's campground, use the basketball court, use the picnic spots and fire pits, and watch your kids run around on the playground. Remember to pack some bug spray.
Highlands Hammock State Park is available from 8 am through 7 pm from Sunday to Saturday, so you can visit during the week when you are in Florida.
Address: 5931 Hammock Road, Sebring, FL 33872, USA
7. KICCO Wildlife Management Area
KICCO Wildlife Management Area (WMA) is a preserve in Polk County south of SR 60, spanning over 7,000 acres along Kissimmee River. The Florida Trail travels about 13 miles across the region through pine-palmetto flat woods, an oak hammock, cypress, and scrub.
White-tailed deer, feral hogs, alligators, bald eagles, wading birds, wild turkeys, sand-hill cranes, and hawks are among the diverse wildlife found there. There have been reports of the endangered crested caracara in the region.
All hunters must have permits, except for those hunting small game. Only feral hog hunting is permitted in one section of the territory, and no hunting is permitted in another.
Structure 65, next to SR 60, has a public boat ramp, and River Ranch Resort has a private boat ramp that can be used for a modest price. Airboat use is restricted except for the C38 Canal and historic river courses.
All-terrain vehicles, airboats, and tracked vehicles are not allowed. You will need a South Florida Water Management District permit to ride horses here. When riding a horse, everyone below age 16 must wear a helmet.
Address: E State Rd 60, River Ranch, FL 33867, USA
8. Grape Hammock, Lake Wales
A family-run marina called Grape Hammock is at Lake Kissimme's southern corner near Lake Wales, FL. Lake Kissimmee is renowned for its large bass, abundance of panfish, and breathtaking surroundings.
Grape Hammock Fish Camp is approximately one hour and 30 minutes from Central Florida attractions while being distant enough from the city to enjoy the peace and clean air.
There is a parking lot and a boat ramp at the site. The establishment also offers gas, ice, snacks, and beverages in the bait store. Also, fishing permits can be bought. Worms, crickets, minnows, and shiners make for good bait (seasonal).
Grape Hammock campground offers RV Park, cabin rentals, boat slips, mobile home parks, and a dry storage facility. There are public restrooms, showers, and a laundry area.
Address:1400 Grape Hammock Rd, Lake Wales, FL 33853, USA
Florida makes one of the top places to visit in the United States; check out the list of things to do in Plant City, and things to do in Wellington for a fun time.
9. The Sebring International Raceway
If you are a fan of race cars or a thrill seeker, feed your hunger for excitement by visiting Sebring International Raceway.
America's top venue for endurance sports car racing is the Sebring International Raceway. It was formerly a 2nd World War airbase, now North America's oldest asphalt racing track. It is tucked away amid Central Florida's cattle ranches.
The road track auto racing venue in the Southeast United States just on the outskirts of Lakeway has become a must-see spot for race car enthusiasts.
Leading manufacturers and drivers from around the world have taken part in the storied 12 Hours of Sebring at this Florida racetrack for 60 years plus.
The first race to be run on the Sebring International Raceway was in 1950. It is among the North American sports car racing top-tier race tracks. It is also the venue for the 12 Hours of Sebring.
This attraction occupies part of Sebring Regional Airport, an operational commercial and private airport commercial traffic airport originally from the former Hendricks Army Airfield. It was once a US Army Air Force training base during the Second World War.
Address: 113 Midway Dr, Sebring, FL 33870, USA
10. Pinewood Estate
The charming 20-room Mediterranean-style palace at Bok Tower Gardens is tucked away in the middle of seven and a half green acres. It transports guests to the 1930s, a notable era in American history.
Following the estate's acquisition by Bok Tower Gardens in 1970, Pinewood Estate made the National Register of Historic Places in 1985 to protect this important architectural, cultural, and historic site.
The House was created for Charles Austin Buck, an official at Bethlehem Steel. It was first known as "El Retiro," which translates to "retreat" in Spanish.
Pinewood Estate is open to the public from Nov to April from 10 am to 4 pm from Tuesdays to Sundays. And from May to October, they are available from 11 am to 3 pm on the same days.
If you are a history buff, exploring the charming city's Pinewood Estate would be worth adding to your list of the top things to do in Lake Wales, FL.
Address: 1151 Tower Blvd Bok Tower Gardens, Lake Wales, FL 33853-3470, USA
11. Wonder House
The Wonder House is a private property that gives historical tours upon online request. The Miracle Home was constructed by Conrad Schuck, who doctors had told he had only a year to live.
Schuck had to move to a warmer location in the 1920s when Schuck's doctor predicted he might have a year to live in the early 1920s, even though he had a building and supply business in Pittsburgh, PA.
About 1926, Schuck relocated his family to Bartow. While residing across the street, he began construction on the House with his sons. The House's distinctive style and many "ingenious touches" have earned it the nickname "The House of a Thousand Gadgets" or "The Crazy House."
The material used in constructing this iconic House includes local rock, glass, concrete, tile, and reclaimed train tracks in the Cruciform architectural style. A central fireplace produced a draft. The House also has hollow pillars that trap rainwater to chill the exterior.
The fireplace featured mirrors within and outside that reflected light from the sun on a prism that could reflect various colored lights within. Because of worries that Schuck might alert Nazi aircraft during World War Two, they detained him for three days.
Address: 1075 Mann Rd, Bartow, FL 33830, USA
12. The Grand Hotel
The Grand Hotel, a famous 10-story storied hotel in Lake Wales, FL, was initially constructed in 1926. It was formerly known as Hotel Walesbilt and the Dixie Walesbilt Hotel until 1980.
The hotel debuted in 1927, a few years before Edward Bok's renowned Bok Tower in the neighborhood. Many well-known people were among the first proprietors, including Florida Governor Martin, Thomas Meighan, and silent film stars.
Other well-known figures include Mary Pickford, Clara Bow, Gloria Swanson, Victor Heerman, a well-known Hollywood producer, and Nathan Burkan, a well-known Hollywood lawyer.
Even more elaborately decorated than the outside was the building's inside. It had arcades, ceilings built in Italy, capitals for the columns, and an Ernest A drinking fountain.
With wrought-iron railings, a central mezzanine, old marble floors, and Batchelder. 1995 saw the hotel's closure, auction sale, and partial interior demolition.
The Grand Hotel is one of the best places to visit in Lake Wales, FL, for a luxurious lodging experience, especially if you are a fan of architecture.
Address: 5 W Park Ave, Lake Wales, FL 33853, USA
13. Lake Wailes Park
If you are a fan of parks that offer a more natural than artificial setting, spend a few hours at Lake Wailes Park.
During Fall and Spring, you will come across migrating songbirds in the oaks. On the Lake's side can see red-winged blackbirds and Grackles.
Mount your viewing devices along the water's edge to look for Florida Sandhill Cranes, Anhingas, winter ducks, White Ibises, and other wading birds.
In winter, you might also see common loons. Lake Wailes Trail offers 2.5 miles of paved biking and hiking path that goes around Lake Marietta and Lake Shore Blvd to Kiwanis Park's restrooms at Cephia St and N. Lake Shore Blvd.
On the north and west sides of the Lake, there is a boat ramp and a fishing pier, respectively. The Park is open every day of the week from 6 am to 8 pm.
Address: Lake Wales, FL 33853, USA
14. Fishing Charters & Tours
Ever wanted to experience an incredible freshwater adventure in Florida? The top item on your bucket list of fun things to do in Lake Wales, FL, has to be fishing in Lake Okeechobee.
Lake Okeechobee is famous for its abundance of panfish. This Lake, often known as the "Big O" or "Florida's Inland Sea," is home to some top-notch fish!
You can find Florida's most popular largemouth bass and freshwater games. You can't afford to miss this adventure.
Address: 411 N 3rd St, Lake Wales, FL 33853, USA
15. Westgate River Ranch Resort
One of the few unspoiled areas of Florida wilderness is the Westgate River Ranch Resort, which is a portion of the River Ranch RV Park.
Visitors can go back in time to "Old Florida" and the era of cattle ranchers and cowboys. The ranch offers a renowned Saturday night rodeo and horseback riding. It spans 1,700 acres and overlooks the picturesque Kissimmee River.
It's a wonderful place to take a remarkable family holiday. On-site dining choices at the ranch include the River Ranch Saloon and Westgate Smokehouse Restaurant.
It offers a wide variety of outdoor pursuits that outdoor enthusiasts will enjoy, such as bungee jumping, rodeo, golfing, petting zoo, fishing, and more.
The magnificent glamping and teepees are just two of the cowboy-styled lodging options available to visitors at Westgate River Ranch Resort & Rodeo.
Address: 3200 River Ranch Blvd, River Ranch, FL 33867. USA
Florida has some of the best cities in the United States to explore. Here is a list of fun things to do in Cape San Blas, and things to do in Boynton Beach for a fun exploration.
16. Tiger Creek Preserve, Lake Wales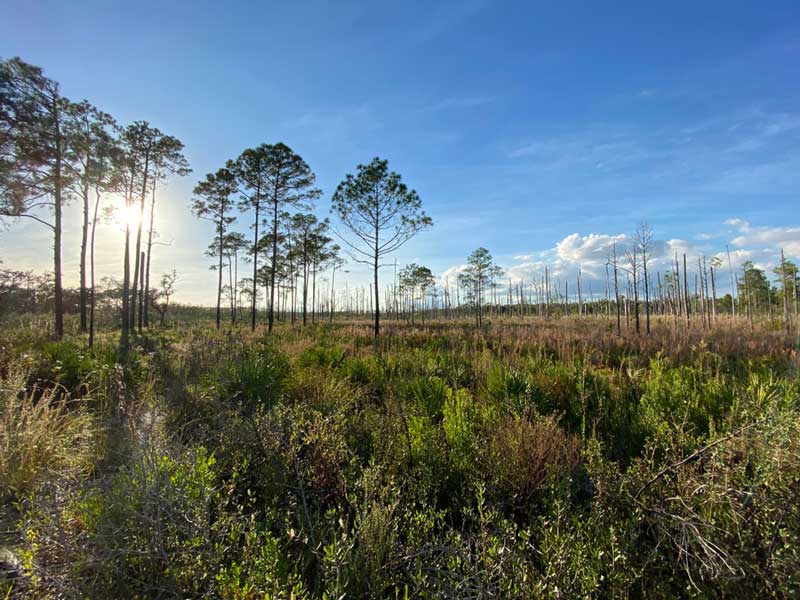 Tiger Creek Preserve is among TNC Florida's Center for Conservation Initiatives' four campus preserves. It promotes conservation via training and instruction, research, volunteerism, outreach, and land management.
This attraction in Babson Park spans over 4,800 acres and is under the ownership and management of the Nature Conservancy. Explore three trails stretching over 8 miles through hardwood swamps, flat pine woods, and scrubby flat woods.
The "central highlands" are a gorgeous, open section of pine forests you pass through on the sandy Highlands Trail. To cross Patrick Creek and enter a forested wetland, take the Patrick Creek Loop hike.
The George Cooley Trail is an easy loop that takes you through scrubby Flatwoods, hardwood swamps, pine flatwoods, and cutthroat seeps.
A bald eagle, a red-shouldered hawk, a swallow-tailed kite, and a red kestrel are some birds visitors may see soaring overhead. Watch out for the gopher tortoise and its tunnels on the ground.
The preserve boasts one of the largest concentrations of endangered species of animal and plant species in the nation. Some things are only available on Earth.
Address:674 Pfundstein Rd, Babson Park, FL 33827, USA
17. Lake Wales Main Street
Having kicked off in 1987, Lake Wales Main Street is the city's well-frequented region in its downtown area. It is popular for its qualities that help to keep this part of the city lively.
Lake Wales Main Street is undoubtedly a part of the city's most vibrant locations. It boasts amenities that offer good food, leisure activities, exceptional shopping, and business facilities.
Main Street also houses regional yoga studios, thrift wear boutiques, and well-known homemade bakeries. It is also a major supporter of shopping local shopping malls.
There is also something for food lovers in the eateries and restaurants available in the Lake Wales Main Street area. Melanie's Seafood Company, a family/group-friendly seafood hub, and The Ranch Taproom call this attraction home.
One of the fun things to do in Lake Wales, FL, for a joyful day with your friends and loved ones is to explore Lake Wales on Main Street.
Address: Main Street, Lake Wales, FL 33859, USA
18. Lake Wales Little Theatre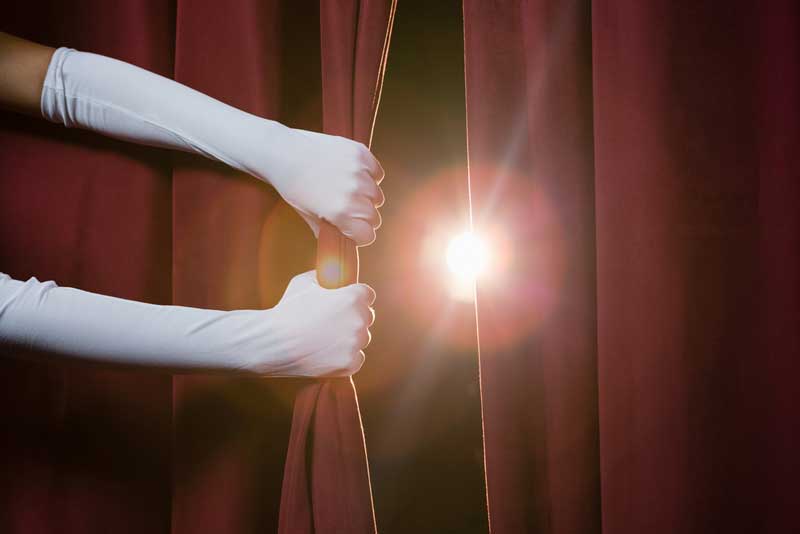 Since 1978, the Lake Wales Little Theatre has offered the community top-notch live entertainment. The theater frequently presents brand-new shows besides recent hits and classics.
Everyone will enjoy a terrific view in the cozy 140-seat theater. Lake Wales Little Theatre, Inc. aims to give the many talented and interested locals a chance to express their creativity besides offering top-notch entertainment.
Interested locals are welcome to take part in events on stage, in the audience as spectators, and backstage.
After the Lake Wales Theatre's establishment in 1978, it spent the first 14 seasons staging productions in several venues. The Theatre later proceeded to open another branch at 411 North Third Street in 1992 during its 15th season.
Another activity that deserves a spot on your itinerary of what to do in Lake Wales, FL, is to see a movie at the city's Little Theatre, especially if you plan a romantic evening with your significant other.
Address: 411 N 3rd St, Lake Wales, FL 33853, USA
19. L'incontro Restaurant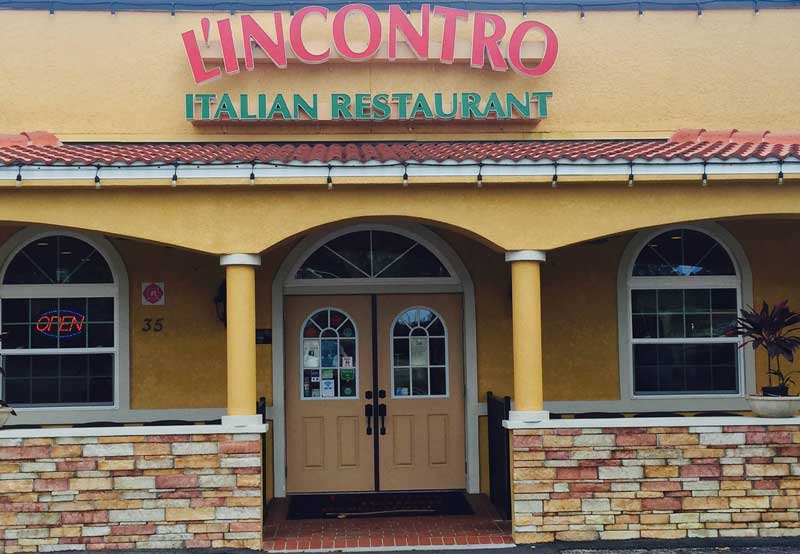 L'incontro Restaurant is a chic, comfortable Italian family-run restaurant. It offers classic Italian cuisine prepared by L'incontro using time-honored techniques.
The best and freshest ingredients are used to make their dressings, sauces, mozzarella, and specialty dishes. The acclaimed Chef Jose and his staff make every request to order.
The dining room's clean, crisp tablecloths and glistening woodwork make it the ideal setting for a professional lunch, a family reunion, or a romantic dinner.
Everything, from fresh portions of pasta to gourmet pizzas and traditional Italian dishes like veal parmigiana and prawns Fra Diavolo, is included on the menu. A quality wine list is available at L'incontro.
Address: 35 FL-60, Lake Wales, FL 33853, USA
20. Lake Wales Family Restaurant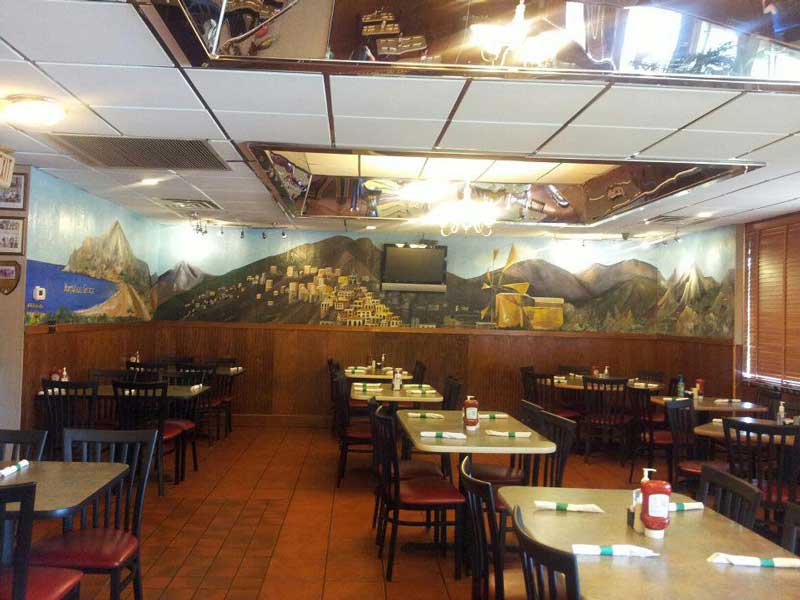 The Lake Wales Family Restaurant is a welcoming restaurant with a warm, inviting ambiance and stunning, vibrant murals on the walls. The murals serve as a reminder of the owners' Greek heritage to the patrons.
The eatery is renowned for its homemade cuisine and the use of only natural and fresh ingredients. Whether breakfast or lunch, comfort food is available daily, with traditional American cuisine being the primary focus.
The menu is large and has something for everyone, from steaks, chops, and grilled chicken to dinner classics like veal parmigiana, burgers, salads, and sandwiches.
Everything from steaks, chops, and grilled chicken to supper favorites like sandwiches, veal parmigiana, burgers, and salads, is available on the extensive menu.
Given the Greek ownership of Lake Wailes Family Restaurant, it is surprising that the menu is void of any Greek meals.
Address: 109 FL-60 West, Lake Wales, FL 33853, USA
21. Solomon's Castle, Ona
Are you familiar with the adage "one man's trash is another man's treasure"? That certainly applies to Solomon's Castle to a tee. A castle hidden away in the wilds of Florida is undoubtedly a "one of a kind" destination.
If you have heard about this "castle," you probably have many questions about it. However, going there is the only way to get your questions answered.
Not only were the artworks of Howard Solomon housed in this castle for many years, but the castle was also his residence and workshop. That it is the culmination of one man's lifelong passion for art makes it so amazing.
The artworks are all made of abandoned items, which is his way of conveying to the public and admirers that nothing is without value.
Address: 4533 Solomon Rd, Ona, FL 33865, USA
22. St Anne Shrine
Francophone Catholics who lived on Lake St. Anne constructed Anne des Lacs, a little rural shrine 6 miles east of Lake Wales, FL, in the 1920s.
Stones were used to construct the shrine. The shrine was a church before its renovation. The renovation included several ornate statues along the pathways and in the nearby forests to represent the stations of the cross.
Thousands of people occasionally swarmed the minor road leading from the highway to the Lake. Pilgrims traveled to St Anne Shrine Lake Wales from all corners of the state.
The shrine featured many embellishments, such as murals, sculptures, and paintings that emphasized the scenes from the Holy Land. The architecture is also one of a kind.
Only a few historical features remained after the shrine was de-consecrated in the 1960s. Most of its furnishings went missing.
Address: 1207 St Anne Shrine Rd, Lake Wales, FL 33898, USA
23. Cherry Pocket Steak & Seafood Shak
Cherry Pocket Steak & Seafood Shak, nestled in a small piece of land amid the canals on the outskirts of Lake Wales, FL, has been a hot spot for anglers to relax, talk, and enjoy beer for many years.
The pub & eatery establishment sometimes hosts gambling events, such as gator wrestling and cock- fighting.
Having been owned by different vibrant personalities for roughly 20 years, the pub has turned into a family business under the ownership of Richard and Elsie, who turned it into a complete bar and restaurant.
The seafood meals at this quirky, rustic, and colorful pub are prepared with freshly caught fish. Its beef and other produce are of top quality and made to suit the customer's preference.
You can check out the pubs' board to see daily specials, most times the best option. Do not forget to reserve a room in your belly for Elsie's delicious desserts.
Another interesting feature of Cherry Pocket is that it offers a fishing camp with an RV for customers who would like to spend a day or two in the area; crusty anglers mostly use it.
Address; 3100 Canal Dr, Lake Wales, FL 33898, USA
Florida presents breathtaking attractions and activities. Explore some of its fun cities, here are guides on places to visit in Hudson, Cape Canaveral, and Port St. Joe.
Plan Your Trip to Lake Wales
Lake Wales, FL, is a spectacular getaway destination. It offers several fun and fascinating attractions, including parks, restaurants, hotels, pools, movie theaters, ranches, museums, and more.
Regardless of the reason for your vacation, you will find something to enjoy here. Ensure to come with your loved ones for a maximum vacation experience.