The town of Port St. Joe, located on Florida's "Neglected Coast," is the county seat of Gulf County, Florida, United States. The town had a population of 3,357 in 2020.
The community was established in a position of exceptional natural beauty along the upper Gulf Coast in northwest Florida and on one of the most significant historical sites in the state.
Port St Joe is renowned for its rich history, outdoor adventure, natural beauty, and accommodating people.
There are so many enjoyable things to do in Port St. Joe, whether you're a native, new to the area, or simply passing through. Beaches, boat tours, kayaking, a charming downtown, and delicious restaurants are all within.
Being on the Forgotten Coast, most beaches are empty and less congested than those in other Florida coastal communities, making it the perfect getaway from the bustle of the metropolis.
Are you planning an exploration of Port St. Joe? Here are the top things to do in Port St. Joe, FL.
Things to Do in Port St. Joe, FL
1. Cape San Blas Lighthouse
Lighthouses have led ships to safety for centuries, whether positioned on craggy cliffs or atop islands. The Cape San Blas Lighthouse offers a breathtaking perspective of the Gulf of Mexico from the top of its 130-plus stairs.
Because of erosion and hurricanes, this Lighthouse had to be relocated several times. The Lighthouse reopened to the public on July 15, 2014, after a lengthy renovation.
Additionally, its owners moved Keepers Quarters and its Oil Shed to Core Park in the city to preserve the structures. Discover how Cape San Blas Lighthouse helps sailors navigate treacherous waters by following the light there.
While in town, you can't miss this attraction's impressive display in a prominent location. You'll love this Lighthouse because of its magnificent views from above and the idyllic area in which it stands.
You can't miss this cutting-edge navigational aid on Cape San Blas if you're itching for some free entertainment. It's a tourist hotspot and a fantastic place to start the day. It is one of the best places to visit in Port St. Joe, FL.
Address: 200 Miss Zola's Dr, Port St Joe, FL 32456, USA
2. About Fun Charters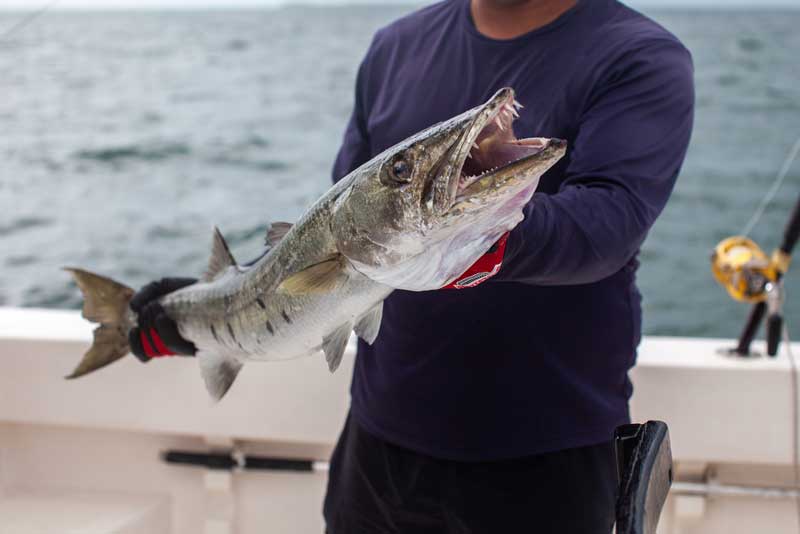 All boating charters are about having fun, regardless of size or shape. Captain Charlene Burke, a marine biologist, invites you to explore St. Joseph Bay.
Get on the sea with About Fun Charters; it's a great way to enjoy the sunshine. The Saint Misbehavin' III is a spacious 27-foot yacht with accommodation for up to 6 passengers.
On sunny days, Captain Charlene will take you to the ideal snorkeling spot where kids may explore a broad range of aquatic life by diving in two feet of water!
Bring them aboard the sailboat, and the captain will fill you in on all the information you've learned.
There might be a pod of dolphins nearby as well! If you wish to go to a picnic spot only accessible by boat or if you have another concept in mind, Captain Charlene can organize special trips for you.
In addition to sightseeing, snorkeling, eco-tours, photography, fishing, and other activities, the facility also provides specialized charters.
About Fun Charters are always willing to take you to some of the secluded and breathtaking places they can offer; therefore, joining the Charters is one of the fun things to do in Port St. Joe, FL.
Address: 340 Marina Dr, Port St Joe, FL 32456, USA
3. Historic Downtown Port St. Joe
When you're on holiday, go shopping. Port St. Joe's historic downtown area is a great place to spend a day shopping if you need some window shopping.
New local shops, sidewalk cafes, and day spas each year add life to the Reid Avenue business district.
The SaltAir Farmers' Market, held in the city's historic center, sells farm-fresh produce, clothing, accessories, souvenirs, antiques, and other distinctive wares.
A short walk away is several local outfitters, where you may get new kayaks or fishing equipment. You will surely like the newly opened stores in Cape, Wewahitchka, and the beaches of Gulf County.
Address: Downtown Port St. Joe, Port Saint Joe, FL. 32456, USA
4. Rockin' M Ranch
A common childhood fantasy is riding a horse down the beach. Rockin' M Ranch offers beachside horseback riding, which is one of the fun things to do in Port St. Joe, FL.
The owners of this business are gracious and supportive to those just learning to ride horses. Each rider is given a horse based on their size and level of experience.
Take in the views and sounds as you ride for an hour along the waves. This enjoyment is appropriate for novice and expert riders. It will undoubtedly add a dash of romance to your Port St. Joe vacation if you're visiting with your spouse.
All year round, rides are available in the morning, evening, sunset, and full moons. If you wish to go horseback riding, make a reservation in advance.
Address: 240 Cape San Blas Rd, Port Saint Joe, FL 32456-7615, USA
5. T. H. Stone Memorial St. Joseph Peninsula State Park
T H. Stone Memorial St Joseph Peninsula State Park
is one of the best places to visit in Port St. Joe, FL. This Port St. Joe Park features two beaches, one on the bay and another on the island's Gulf of Mexico side, as well as a hiking trail.
Hurricane Michael devastated the region in October 2018; however, the southern part of the Park is currently accessible.
Swimming, snorkeling, paddle boarding, and beach shell-hunting are some accessible activities. Due to the large number of species that nest on the beaches along the coast, birdwatchers are drawn to this area.
When you get to town, stop by the Gulf County Welcome Center for the most recent information about the Park. There is so much to see and do at this Park that you could easily spend an entire day there. There are facilities on the beaches in addition to a shop.
Address: 8899 Cape San Blas Rd, Port St Joe, FL 32456, USA
6. Salinas Park
Salinas Park in Port St. Joe is one of the best places to visit in Port St. Joe, FL.
Visitors can search for seashells and other treasures on the beach for a while. The diversity of shells you discover will astound you.
Walking on the beach is a fantastic method to unwind. Look no further than this destination if you're seeking something relaxing to do.
Pick up a shell bag from your neighborhood shop to assist you in keeping the shells you have chosen; you can get the bag at Salinas Beach without going outside of the city.
There is a public parking area at the bayside and oceanside. The beach is vast and overflowing with magnificent shells.
There is no comparison to any shell hunting you may have done elsewhere.
Address: 380 Cape San Blas Rd, Port St Joe, FL 32456, United States
7. Coastal Cabanas & More
You can get everything you need for a beach trip at Coastal Cabanas & More. Marshmallows and S'mores are already included in the kit. Nothing is required of you besides showing up.
There is nothing improper with lighting a campfire on the sand. Still, the hassle of doing it would discourage people from doing it. Thankfully, with Coastal Cabanas & More, you can enjoy a picnic around a campfire.
You will not want to miss the great experience of toasting marshmallows over a campfire while watching the sunset over the Gulf of Mexico.
Address: 521 Seventh Street. Port St. Joe, FL 32456, USA
8. Lookout Lounge
One of the best things to do in Port St. Joe is to view the most beautiful sunsets at Lookout Lounge. You can also view the Gulf of Mexico's sunset from the Lookout Lounge.
While enjoying a cold beer or other beverage, catch local musicians performing live music. Every Friday and Saturday, karaoke nights are held there. Sing your heart out.
It is accessible every week; you don't need to wait until the weekend to go there.
Address: 8066 W Hwy 98, Port St Joe, FL 32456, United States
Planning a road trip in Florida, check out our guide on things to do in Cape Canaveral, and things to do in St. George Island for a fun time, create your bucket list now!
9. Saint Joseph Cemetery
The brick graves and a few preserved gravestones of the residents of the long-gone city are still present in this cemetery. It is impossible to determine how many people are lying here.
It is a horrifying experience to stroll across the vast grounds of the old St. Joseph Cemetery. At the location of the yellow fever victims' burial in 1841, you might see hundreds of unmarked graves.
The walking path that circles the old cemetery and some of the existing tombs and headstones make unmarked graves apparent.
The cemetery may have numerous historical markers to demonstrate the significance of the location throughout the state's history.
Address: Port St Joe, FL 32456, USA
10. Forgotten Coast Sea Turtle Center
It's exciting to learn about the Forgotten Coast Sea Turtle Center's future goals when you come.
The many sea turtles in the water frequently nest on the gulf side of the bay from May to October.
It is a fantastic opportunity to learn more about native sea turtles and what you can do to support their preservation.
They also provide a variety of volunteer activities that you can participate in.
Address: 1001 10th St, Port St Joe, FL 32456, USA
11. Constitution Convention Museum State Park
This Museum, which lies outside the city center, features exhibits and displays that portray life in the 19th century.
The first State Constitutional Convention's audio tour is also available here. The Museum's holdings shed light on the occasions preceding Florida's freedom.
Along with the Museum's exhibitions, there are expansive grounds onsite which are home to a wide range of plants and animals.
Address: 2201 Centennial Dr, Port St Joe, FL 32456, USA
12. Captain Trey Landry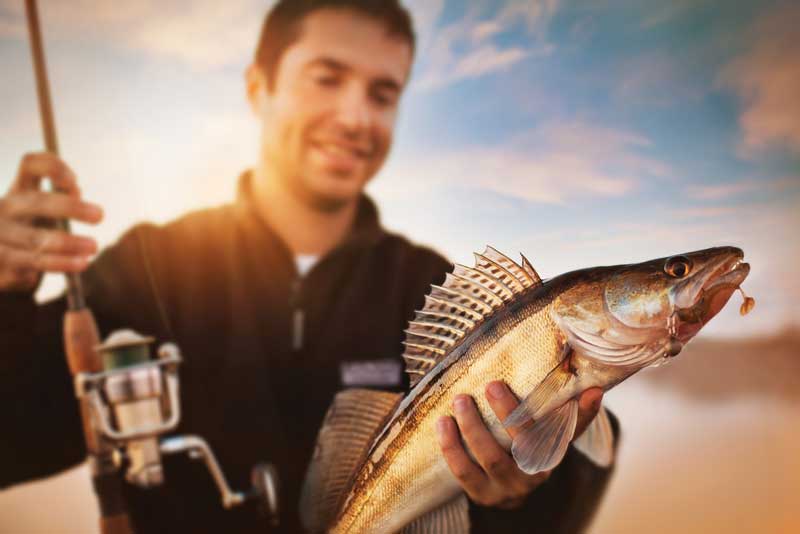 Are you wondering what to do in Port St. Joe, FL? Join Captain Trey Landry as he adventures into the stunning St. Joseph Bay, providing eco-tours, scalloping trips, and inshore fishing charters.
Captain Trey Landry also rents out pontoons, stand-up paddle boards, and beach equipment to complement your stay on the Pristine Water.
The friendly Captain always makes the adventure fun by telling stories to guests. A visit to Captain Trey Landry will not be forgotten in a hurry, as the experiences are mostly positive and mind-blowing.
Address: 607 Woodward Ave, Port Saint Joe, FL USA
13. Frank Pate Park
Frank Pate Park, one of Port St. Joe's earliest known parks, is located close to US Highways 98 and 71.
The Park, which has long served as a venue for community gatherings and celebrations, is situated on the east side of Highway 98 and the west side of St. Joseph Bay.
The main attractions of this Park are the recreational activities in St. Joseph Bay, which may be accessed by a sizable boat launch station with a central pier.
The Park also has a famous fishing pier, a cutting-edge playground with swings and a pirate ship gym, public restrooms, and a lit tennis court.
Other features include seating areas beneath magnificent oak trees, a covered pavilion with chairs and picnic tables, and the Park's famous fishing pier.
Address: Port St Joe, FL 32456, USA
14. The Thirsty Goat
The Thirsty Goat is a small bar with a lounge space and outside seating that faces enormous TV screens.
Every night they have cocktail specials, and most of the time, guests just so happen to be in the mood for margaritas on the night of the tequila specials.
This bar has mixologist Lacey, a friendly and chatty waitress that prepares and offers different drink recipes.
After a day on the lake, the conveniently situated Thirsty Goat is a great spot to go and relax. The terrace has great live music, and the cocktails are adequately made.
The bar is a fantastic place to be, but it is usually closed on Sundays.
Address: 501 Monument Ave, Port Saint Joe, FL 32456-1913, USA
15. Presnell's Bayside Marina & RV Resort
One hundred ten sites at Port St. Joe's Presnell's RV Resort & Bayside Marina have 30 and 50-amp service, complete sewer hookups, WiFi, and Cable TV with ESPN.
The best scalloping ground in Florida is in their marina's backyard. It is a favorite place among fishermen and families.
It is situated on the calm waters of St. Joseph Bay and overlooks Cape San Blas. The premier RV Resort offers a marina, bay boat, pontoon, kayak, and paddle board rentals and quick access to fishing, snorkeling, fishing guides, and other activities.
Presnell's RV Park is a fantastic place to stay as you explore the lovely town of Port Saint Joe. You can pick a location on the bay to enjoy the magnificent sunsets.
They also provide a heated pool. The attraction's position is excellent because it's close to Cape San Blas and downtown Port St. Joe.
Address: 2115 County Rd 30A, Port St Joe, FL 32456, USA
Florida holds some cool attractions and activities, check out our guides on things to do in Englewood, things to do in Crystal River as well as things to do in Treasure Island for a memorable time here.
16. Spa Pur
Spa Pur is a well-known spa parlor at Port Saint Joe. With an incredible ambiance, this spa parlor features unique rooms where they deliver outstanding and effective services.
This destination also offers facials and microdermabrasion therapy to deal with challenging skin problems.
The spa educates its guests on recognizing quality techniques, machines, and products.
The staff at the Spa Pur are so pleasant and gentle and are always ready to make your experience at the spa worth the visit.
If you visit Port St. Joe and wish for some relaxing moment to loosen up with a lofty message, manicure, pedicure, or facial, Spa Pur has your back.
Address: 407 Reid Ave, Port Saint Joe, FL 32456-1803, USA
17. Happy Ours Kayak & Bike Outpost
The Happy Ours Kayak & Bike Post offers eco-tour, including kayaking and informational stops.
Put your paddle boards or kayaks on the bay next to Happy Ours' store. After that, you can explore the bay in a kayak. The water is so clean that you will also be able to see anything beneath the water.
During the guided tour, you will learn everything you need to know about the history and culture of Port St. Joe. Enjoy kayaking through the tall grass on the kayaks and admire the scenery from the water.
Additionally, they rent bicycles, which is a terrific opportunity to experience the riding routes in the Cape.
Address: 775 Cape San Blas Rd, Port St Joe, FL 32456, USA
18. Two-Bit Stable
What better way to experience Cape San Blas' distinctive beaches than on horseback?
Our forgotten coast is one of the few remaining vacation spots in the nation that still allows guests to ride horses on the beach.
Another option to feel the relaxed environment of our region is to take a leisurely ride next to the waves of the gulf.
Enjoy the seashell-covered beaches and the vibrant sunsets; on good days, you may even see happy dolphins playing as you move in time with the waves that wash ashore.
Additionally, there are numerous photo possibilities during the journey. The horses are well-trained, and the location is peaceful and has great views.
Address: 240 Cape San Blas Rd, Port Saint Joe, FL 32456-7615, USA
19. Coastal Cabin
Coastal Cabin is a small mind-blowing store located at Reid Ave in Port St. Joe. This store is famous for its vast array of selections.
Visit this location to relish the excitement of uncovering a treasure compartment overflowing with sparkling treasures at your feet.
The store has candles, jewelry, antiques, decorations for men and women with various themes, goods for kids you will not see anywhere, attractive purses, skirts, backpacks, and so much more.
Most of the time, guests find it difficult to make decisions about merchandise at the store as every article in the store is top-notch.
Renew your art collection with paintings by regional artists. This fantastic store can also buy gift items for friends and family. Lose yourself in the timeless, cozy, comfortable ambiance of Coastal Cabin Marketplace.
Address: 408 Reid Ave, Port Saint Joe, FL 32456-1826, USA
20. Scallop Cove
Scallop Cove is a hybrid market and cafe offering a better-than-average selection of hot food and a growler station. It also has a fantastic selection of groceries, supplies, and souvenirs.
Scallop Cove offers the latest trends in beachwear, jewelry, great souvenirs, and a line of home decor. Kids (big and small) will love the water toys for pools or the beach.
The kitchen section of Scallop Cove also offers breakfast, lunch, and casual dinner served. Pizza, burgers, sub sandwiches, and excellent fresh donuts are baked daily.
Enjoy free WiFi at the Cove Cafe. Hand-dipped Blue Bell Ice Cream. Beer, wine, ice, groceries, firewood, propane exchange, and ATM at the Cove.
Come and have a great experience renting a pontoon boat from Scallop Cove. These boats are new and well-kept.
The instructors are accommodating and friendly, with a constant weather report to maximize your experience. Don't hesitate to note this destination as you search for what to do in Port St. Joe, FL.
Address: 4310 Cape San Blas Rd, Port Saint Joe, FL 32456-4403, USA
21. St. Joseph Bay Buffer Preserve
The St. Joseph Bay Buffer Preserve offers a variety of trails for hiking, horseback riding, biking, birdwatching, and photography.
There are many different species to be seen in this area. Come along with lots of water and bug repellent.
When touring these protected places, be cautious not to become unduly reliant on your smartphone.
The attraction provides chances to unwind and re-establish contact with nature.
The visitor center is a helpful resource for academics, kids, and anyone involved in environmental projects. On specific days of the year, tram journeys are also available.
Address: 3915 County Rd 30A, Port St Joe, FL 32456, USA
22. Bay Breeze Antiques
It is located at 306 Reid Avenue in the heart of Port St. Joe! Bay Breeze Antiques is a fantastic one-stop shop for marine, regional artists, and beachy home decor.
The owner of the shop is welcoming and accommodating. A large store with many vintage objects that are attractively exhibited at affordable costs
There are undoubtedly many objects there, both new and antique. The store is too crowded to look too far in some rows. This antique store also holds a good collection of dishes, trinkets, and furniture.
If you are a fan of the antique collection, ensure to stop by this destination and pick a unique vintage article for your home.
Address: 29 Reid St, Port Saint Joe, FL 32456, USA
23. Fit as a Fiddle
Fit as a Fiddle is a workout facility and health club in Port Saint Joe, at Windmark Beach, with Precor machines, technological gym equipment, and an inexpensive gym with high-quality standards.
This fitness house is fantastic for everyone. Working out alone requires a parent or guardian's signature and a minimum age of 16.
There are day passes, week passes, and subscriptions that are either contract-based or available monthly.
The gym destination is spotless and cleaned daily. With accessible parking spaces and good access roads, guests can be sure of safety when they access this facility.
Address: 110 Good Morning St, Port Saint Joe, FL 32456-4766, USA
24. Bluewater Outriggers
Bluewater Outriggers is a store that offers outdoor fashion, fishing, hunting, and other items.
You can find everything you need for an outdoor adventure at this shop, including beach clothes, gifts, jewelry, and souvenirs.
Aside from fishing hardware, Bluewater Outriggers has all the outfits that will make you look cool while fishing.
The shop also has camping, frozen baits, a trailer, and RV items.
Bluewater Outriggers is a fun store with an excellent staff ready to help you when you get there.
Address:121 W Hwy 98, Port St Joe, FL 32456, United States
25. AquaBear Adventures
If you are searching for family-friendly ways to explore St. Joseph's Bay, don't look elsewhere aside from AquaBear Adventures.
Their 45-foot sightseer catamaran is spacious and stable for a cozy ride with a restroom on board and shade.
They offer trips to the tip of Cape San Blas, private parties, sunset cruises, and snorkeling in the shallow, crystal waters of St. Joseph Bay.
They often see dolphins and several marine life, or you can tour the shores of St. Joseph Peninsula State Park.
Their friendly, experienced crew will aid you and provide comprehensive guidelines for safe snorkeling.
A boat tour with AquaBear Adventures is one of the best things to do in Port St Joe, FL.
Address: Jetty Park Dr, Port St Joe, FL 32456, United States
26. George Core Park (Lighthouse Park)
George Core Park stretches from the sandy shoreline of St. Joe Bay to Miss Zola's drive. The Park was dedicated in May 2011
George Core Park is sheltered east and west by stately pines and houses the Cape San Blas Lighthouse and three related buildings.
The Park features a small lake and event stage and serves as a venue for several Port St. Joe's festivals and other special occasions.
The peaceful, shallow bay waters and natural sea bed stretch for hundred feet into the bay at the Park's west end, offering a great spot for adults and kids to cool off on a sunny afternoon.
Additionally, the Park offers a bayside-covered picnic table where guests can enjoy a refreshing lunch.
Basking in the sun at George Core Park is among the best things to do in Port St Joe, FL.
Address: Port St Joe, FL 32456, United States
Planning to explore Florida? Get the best of attractions and activities in Tempe, Sebring, and Davenport for a fun vacation.
Plan Your Trip to Port St. Joe
Port St. Joe is a small city with a big heart. It's a beautiful place to visit because of its location. The other attractions in the town, including its museums, historic buildings, and art galleries, will make your vacation more enjoyable.
Take in the beauty of nature and have an exciting experience with your loved ones.