Wellington is a part of Palm Beach County, Florida, United States. It is identified in the world as the Winter Equestrian Capital. It had a population of 65,398, according to the 2019 US Census.
The village was first acquired by an accountant, Charles Oliver Wellington, in the 1950s, who bought over 18,000 acres of land. Wellington was officially integrated in 1995.
Are you a resident, a visitor, or a tourist hoping to make the most of your time in Wellington? There are quite some fun things to do in Wellington, FL.
From beautiful parks like the village Park, shopping centers like the Mall at Wellington Green, winter events like the Winter Equestrian Festival, and adventure spots like The Lion Country Safari, this charming suburb has so much in store for you.
Let's explore the best things to do in Wellington, FL.
Things to Do in Wellington, FL
1. Peaceful Waters Sanctuary
May 2008 saw the launching of Peaceful Waters Sanctuary. It is a 30 acres wetland complex that boasts of 1,500 feet elevated boardwalk and a mile of walking trails.
This Sanctuary features a variety of plant and animal species. You can see Cypress trees that have grown into thickets and wetland flora that uses nitrogen from the water.
Birders will have a field day watching and observing the different bird species. You could even come across a pair of loggerhead shrikes which are birds of prey, at the entrance on Pierson Road.
This hotspot also features a grass walking trail next to the water, where exotic plants are rooted, and a wooden platform that hangs over the water through the entire wetland area.
If you're a naturalist looking to see wildlife in its natural setting or a photographer hoping to capture birds in their natural state, this Sanctuary might catch your fancy.
If you've got kids? No worries because there are restrooms and picnic tables for a fun educational experience. It has no admission fee so you can come with as many people as you want.
Exploring this peaceful and serene Sanctuary has got to be on your list of what to do in Wellington, FL.
Address: 11676 Pierson Rd, Wellington, FL 33414, United States
2. Wellington Conservation Center
According to Cole Davis, a tour guide from the Center, "every day is different when you're working with animals."I think it's safe to say the same when visiting animals
Wellington Conservation Center was incorporated in 2012 as a sanctuary for unwanted or abandoned animals, endangered animals, and those facing the dangers of poaching and habitat loss.
You can spend time bonding or watching animals of your choice, like wallabies, Lemurs, rabbits, macaws, foxes, tortoises, alpacas, pot-bellied pigs, etc.
They offer tours, educational programs, and volunteer opportunities for visitors, kids, teenagers, and scouts. During summer camp, campers can learn about the Center and the different animals it houses. They can also know what it takes to become a zookeeper.
Are you excited? Then book a tour today!
Address: 14990 Palm Beach Point Blvd, Wellington, FL 33414, United States
3. Okeeheelee Park
Okeeheelee Park covers 1,700 acres as one of the largest parks in South Florida. It boasts various attractions, including a BMX track, Okeeheelee Golf course, Jim Brandon equestrian center, a nature center and trail, pooch pines dog park, and others.
You can spend your day taking advantage of the well-preserved championship golf course, which has 27 holes. It has a driving range, a clubhouse, and a pro shop.
Connect with nature and animals by walking the 2.5-mile wooded trail and learn about the area's history, animals, and plants you may come across while you're touring the Okeeheelee Nature Center and Nature Trails.
The Jim Brandon Equestrian Center is a 110-acre park boasting two stable areas for holding 128 horses, five riding rings, and a private arena. With over nine miles of riding route, it's an excellent facility for equestrian competitions and shows.
Situated inside the Okeeheelee Park is the proficient BMX Track, which hosts thrilling bike racing events. You can also find a Park Boat Rental service to enjoy diverse water activities. You can rent a bike, kayak, canoe, pedal boat, and stand-up paddleboard.
With enough shade, benches, and a dog washing station, the Pooch Pines dog park is perfect for dogs of all sizes. Your dog's safety is guaranteed here.
Okeeheelee Park offers a variety of recreational activities to engage in, so don't forget to make a scheduled visit sometime.
Address: 7715 Forest Hill Boulevard, West Palm Beach, FL 33413, United States.
4. Urban Air Trampoline and Adventure Park
Spend the day making memories at Urban Adventure Park and give your kids a fun experience to rival many.
This indoor Adventure Park has activities for explorers in any grade. Kids can soar, fly or bounce as often as they like here.
The Parl was voted Best Gym in America for kids by Shape Magazine. Thus, an all-year-round adventure awaits you and your family at this super park.
Whether you've got a hyper-energetic kid or want to make new memories with your children, this pleasure park can do it all.
To treat your kids to a world of fun, ensure visiting this Park is on your checklist of the top things to do in Wellington, FL.
Address: 10560 Forest Hill Blvd, Wellington, FL 33414, United States
5. National Polo Center
Polo sport has been a vital contributor to the development of Wellington, which is why you can find the International Polo Club Palm Beach there.
The club has received several awards, including the 2013 Providencia Award by Palm Beach County Convention and Visitors Bureau, the 2014 Business of the Year, and the 2013 President's Award by The Palm Beach County Sports Commission.
The National Polo Center came on by integrating polo fields from private owners in the 1990s, with the club's official inauguration in 2004.
The Center has high-grade facilities, polo fields, a stadium, a clubhouse, Private boxes, restaurants, gyms, swimming pools, grandstands, and others perfect for hosting polo tournaments and non-polo sports like National Field Hockey Championship, Junior District Lacrosse Championship, and
Ultimate Frisbee Tournaments, among others
Watching tournaments and events from private boxes, field-side tailgates, stadiums, and hospitality tents can be an electrifying experience.
Address: 3667 120th Ave S, Wellington, FL 33414, United States.
6. Wellington Amphitheatre
Wellington Amphitheatre is one of the remarkable features of Wellington village. It is a 3,200-square-foot facility with the capacity to carry 1,500 people. Impressive right?
You can always find something to do weekly at the theater. Its great lighting and sound system make it an ideal facility for shows and events. With an impressive main stage, it is a perfect place to host concerts.
Did you know that every Thursday night, you can expect over 20 food trucks with various options for visitors to make their pick?
On Fridays and Saturdays, you can enjoy local concerts which feature local bands or enjoy a night binging on movies at the cinema. Not to worry, there are fully functional restrooms and green rooms to catch a break if you need to.
On one side of the theater, you have Scott's Place, a barrier-free playground for kids. On the other side, you have the Wellington Aquatic Complex.
Jump on this train, and don't miss the chance to enjoy a fulfilling evening at The Wellington Amphitheatre.
Address: 12100 Forest Hill Blvd, Wellington, FL 33414, United States
7. Tiger Shark Cove Park
This oceanic-themed Park was created for kids and designed based on information from residents and is a great place to have a good time with your kids.
They have two batting cages, four baseball fields, softball fields, an oceanic playground, and structures.
Kids can play or take pictures with the Tiger Shark play sculpture, captain a sunken pirate ship, play on swing sets, explore obstacle courses and crab shacks or climb a dolphin.
They can enjoy the wavy slide and tunnel slides, go rock climbing, and step on stones and bridges while you take a break relaxing on a bench.
The Park's pavilion offers a covering on sunny days and a waterworks spot for visitors to cool off.
It is a fenced park with only one way in or out, thus making it safe for your kids to let go and let loose.
Taking a trip down to Wellington, FL, is one of the fun things to do in Wellington, FL.
Address: 13800 Greenbriar Boulevard, Wellington, FL 33414, United States.
8. The Mall at Wellington Green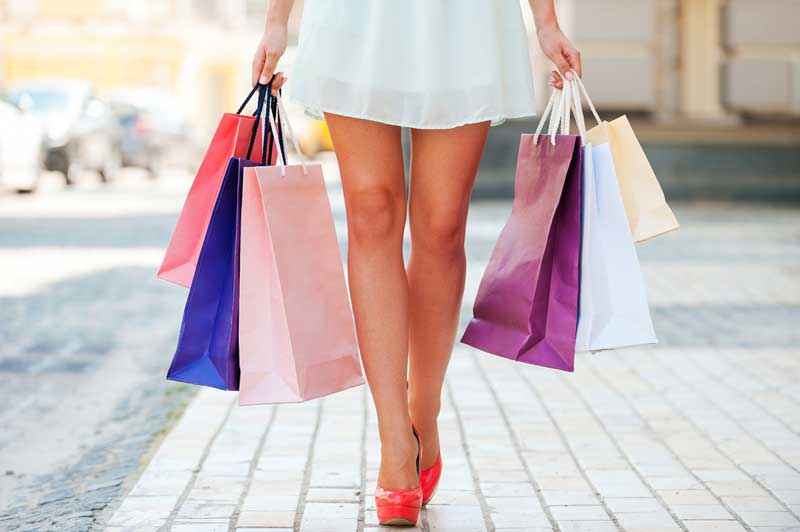 This 1.2 million square foot regional shopping center combines local interior designs with Mediterranean style.
The magnitude of options of stores available for visitors makes it an ideal place for the ultimate shopping experience.
Different menu options are open to visitors due to the diversity of restaurants available. You can try Starbucks, Pizza Kitchen, Ruby Tuesday, Charley's Steakery, Haagen-Dazs, and food courts.
You can enjoy a shopping spree by buying items from any of the 170 retail outlets like Baby Gap, Macy's, Nordstrom, JCPenny, Ashley Furniture, Dillards, and others.
Choose to treat yourself to a shopping experience unlike any, or drop by CMX Theater to catch a movie.
Ensure you explore this shopping haven by putting it on your list of top things to do in Wellington, FL.
Address: 10300 Forest Hill Blvd, Wellington, FL 33414, United States
Florida makes one of the top places to visit in the United States; check our the list of things to do in Crestview, and things to do in Fort Pierce for a fun time.
9. Scott's Place Park
Playground and Park, Scotts Place was built in 2010 by the community. The generous donation of Del & Barbara Wiliamson in honor of their son, Scott Wiliamson, who died at six from cerebral Palsy, brought this beautiful attraction to the people of Wellington, FL.
The playground has no barriers and is perfect for children of every ability. You can find handy equipment like swings, slides, a playset with wheelchair ramps, and a Jungle gym.
A paved walkway made of bricks leads to a "Reading Corner," where you can find a container full of books.
You can rest on park benches or use the pavilion and picnic area outside the playground. It is a Park with a pavilion and benches scattered about the area.
Give your children a timeout at Scott's Place!
Address: 12190 Forest Hill Blvd, Wellington, FL 33414, United States.
10. Lion Country Safari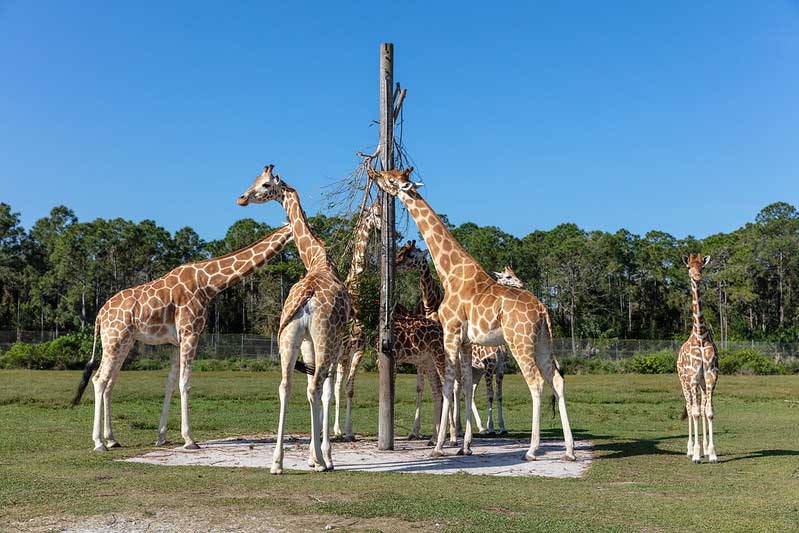 The Lion Country Safari, launched in 1967 in Loxahatchee, is an exciting African drive-through safari featuring over 900 Animals wandering vast open spaces.
You can spend the day driving through this great expanse while watching large herd animals like Rhinos, zebras, and giraffes. Lions and chimpanzees, among others, are also featured on the land.
You can enjoy the amenities of their Petting Zoo, Animal theater, safari maze, giraffe feeding exhibit, and flying elephant ride. There are also paddle boats and boat tours to enjoy on the water.
The Safari has restaurants, playgrounds, cabin houses, gift shops, and picnic areas for an all-around experience. Experience a whole adventure day at Lion Country Safari!
Address: 2003 Lion Country Safari Rd, Loxahatchee, FL 33470, USA
11. Green Motion Segway Tours
Segway tours are a great and fun way to experience a city. You get to have a tour guide, enjoy beautiful scenes, and capture them on camera while learning about the history of that city.
If you're interested in discovering Wellington, FL? Then the Green Motion Segway Tour is your best bet. Going on this tour is one of the fun things to do in Wellington, FL.
You can explore historical sites and monuments while drifting on the Green motion Segway or get trained to use a segway.
Taking a segway tour is the best because tour operators are knowledgeable about the city, well-trained, and adequately equipped for the job.
There is communication equipment in all segway machines and packs for putting personal items.
Ready for a unique experience? Then book a tour!
Address: 3479 Flying Cow Ranch Road, Wellington, FL 33470, United States.
12. Things Remembered
You can give your loved one a part of you by giving them a personalized gift item from Things Remembered.
Here, you can find all kinds of items for sale. You can even have them engraved if you want.
There are wristwatches, rings, cards, pillows, journals, books, robes, and knick-knacks for all affairs.
No matter the occasion, no matter the age grade, this shop has you covered.
You can also purchase souvenirs to remind you of your visit to this beautiful village. Things Remembered always has something that will capture your interest.
Address: 10300 Forest Hill Blvd, Wellington, FL 33414, USA.
13. Yesteryear Village
Get transported back in time as you spend a day learning and touring Yesteryear Village, one of Palm Beach County's notable cultural features.
The Village has a wide assortment of artifacts, a blacksmith shop, a farm, a general store, an old school, and the Sally Bennett Big Band Hall of Fame Museum.
It tells the story of early Florida in the 1940s, where you could find schools in small structures, people rearing sheep, chickens, and goats out of their backyards, and homes with no running water.
The War Party Paranormal is known to host History & Haunts seasonal events at the Village during night tours.
Grab the opportunity to walk the grounds of yesteryear village while enjoying chops and drinks from over 20 food stations.
Address: 601 7 Sansbury's Way, West Palm Beach, FL 33411, United States.
14. Village Park
The versatile and popular Village Park hosts different sporting programs ranging from soccer to basketball, baseball, and football.
It also has a playground, volleyball courts, two gymnasiums, two hockey rinks, a skate park, and a 2.5-mile trail.
Several great sports programs get hosted on its fields, including AYSO National Soccer Games, USSSA Basketball tournaments, USA Field Hockey National Hockey Festival, and National Beep Baseball Association World Series.
It is a lovely spot to have a birthday party, hang out with friends, or enjoy a game. There are enough restrooms and food stands scattered across the Park, as well as picnic tables, pavilions, and benches for those who are not too interested in sports but want a feel of the environment.
If you're into athletics, this Park is one of the best places to visit in Wellington, FL. The Park's versatility makes it worthwhile, as you can enjoy a full day of fun switching from one sporting activity to the other.
Address: 11700 Pierson Rd, Wellington, FL 33414, United States
15. Palm Beach International Equestrian Center
This 160 acred ground is where the famous Winter Equestrian Festival gets hosted, which is a three-month horse show festival, starting January through March. There are about 256 Permanent horse stalls, 18 competition arenas, and 57 miles of varying trails.
The competition for over $10 million prize money brings in 7,000-8,000 horses from various parts of the world. You can even spot one or two celebrity riders in town or the ring.
Available for all skill-grade, from amateurs to professionals, the competition is open to children, juniors, adult amateurs, and expert equestrians.
Every Saturday night is a night of fun and laughter for families as they get to watch elite horses and their riders try to jump the course of fences quickly without hitting any rails.
Certain Charity events get hosted where professional and non-professional riders represent the local charities by participating in a costumed relay race.
Another highlight is when different groups of riders represent their countries by competing for the $150,000 Nations cup, usually presented by Premier Equestrian, and the $500,000 Rolex Grand Prix CSI5.
You can find over 100 food and retail sellers on-site. There is so much to shop for and so many food options to pick from
Without a doubt participating in the Winter Equestrian Festival is one of the best things to do in Wellington, FL.
Address: 3400 Equestrian Club Dr, Wellington, FL 33414, United States.
Florida has some of the best cities in the United States to explore. Here is a list of fun things to do in Cape San Blas, and things to do in Boynton Beach for a fun exploration.
16. Premier Café and Roasters
Why not start your day with a healthy jolt from quality Coffee at Premier Café and Roasters?
Panther Coffee from Miami has partnered with Premier Café to bring you the most top-rated coffee known in South Florida, produced using carefully selected coffee beans.
The Café owners are passionate about health and wellness, which is why they source their ingredients from local businesses that share the same vision.
The welcoming and comfortable atmosphere makes it perfect for relaxing, reading, and reminiscing on good times. Of course, while sipping delicious coffee.
Did you know that there are also delicious pastries and doughnuts available for visitors with a sweet tooth?
You're assured a good day when you have a good morning, and you're guaranteed a good morning with quality coffee from Premier Café and Roasters.
Address: 1037 S State Road 7 #118, Wellington, FL 33414, United States.
17. Art Cellar Wellington
Art Cellar offers inclusive art programs for kids and adults. So if you're looking to explore your creative side or want to splash on a canvas, you should consider dropping by here.
Participants receive tools for the work while being guided on how to incorporate various artistic mediums in their work.
The environment is easygoing and relaxing, perfect for trying something you've never done before. Whether painting on a canvas, decorating a wreath, or making bracelets using beads or stones, you can express your inner artist adequately.
There is something for every age grade. Adult members can sip wine or chug down beer while painting. No matter the age, it's never too late to let your inner artist roam.
Take a chance on yourself today by visiting Art Cellar studios and get jumping on creating your masterpiece.
Address: 10660 Forest Hill Blvd #150, Wellington, FL 33414, United States
18. Smokey bones Wellington
Some days are for meat, don't you think so? Smokey Bones Wellington is here to satisfy all your meat cravings.
This American-centered Bar and Barbecue joint features a variety of barbeque options, cocktails, wine, and beer.
You can enjoy wings served with a variety of well-flavored sauces or enjoy barbeque options, sliced smoked chicken breast, Texas-style beef brisket, and smoked St. Louis ribs, among others.
Please enjoy a meaty lunch or dinner, as the facility has high chairs, free Wi-Fi, table services, take-out, parking options, televisions, etc.
Address: 10260 Forest Hill Blvd, Wellington, FL 33414, United States.
19. Wellington Aquatics Complex
The remodeled and refurbished Wellington Aquatics Complex is a water park boasting one of the largest pools in Wellington.
It is full of many exciting features. There is a kiddies water work area for children to enjoy a fun time playing, or you can enjoy a friendly competition and practice time at the race lanes.
The park has two diving boards at the 12-foot part of the pool and two water slides. The green slide has no cover at the top but has many curves and twists, while the orange slide has a lid with only two turns.
The Complex has enough shelter, a seating area, shower stalls, and restrooms. There is a food stand on site for you to refuel.
Wellington Aquatics Complex is one of the best places to visit in Wellington, FL, especially during the Summer.
Address: 12072 Forest Hill Blvd, Wellington, FL 33414, United States.
20. Palm Beach Museum of Natural History
Dedicated and passionate science educators, Museum professionals, paleontologists, and archaeologists founded the Palm Beach Museum to research, interpret, and explain every element of the natural world, the evolution of life, and human cultures.
It is located inside the Wellington Green Mall to teach the public using lectures, exhibits, and practical learning ordeals.
The Museum shows you how well-kept the natural history and Archaeology of the Caribbean have been, as well as the South Florida Archaeological Collection. You can find dinosaur skeletons and fossils from the Ice Age Expedition on display at the Museum.
You can end your tour by buying jewelry, specimens, natural fossils, dinosaur figurines, and artwork at the retail outlets in the Museum.
With so much education on display, you should drop by the Palm Beach Museum.
Address: 10300 Forest Hill Blvd suite 172, Wellington, FL 33414, United States.
21. Panther Ridge Conservation Center
Different wildlife attractions exist in Florida, but the Panther Ridge Conservation Center stands out because it is home to endangered cat species.
The Center has over 20 cats showing nine cat species. It is passionate about educating the public about its beautiful wildlife.
You can tour the premises and observe the daily affairs of the cats and their keepers or join in during the twilight hours to watch cats at their most active time.
One of its unique features is seeing the bond between cats and their keepers. You can often glimpse keepers taking out one of their Cat ambassadors for a walk.
This Center allows for a more private experience while on tour, making it perfect for a visit. Take a trip down to Wellington, FL, and connect with Wildlife at the Panther Ridge Conservation Center.
Address: 2143 D Rd, Loxahatchee, FL 33470, United States.
22. Shark Wake Park
Shark Wake Park is in Okeeheelee Park. It is one of the best family-friendly spots in Wellington, FL.
This Park has one of the most extensive obstacle courses and a cable system for water skiing, wakeboarding, knee boarding, and much more.
The Obstacle section of the Park is a large playground that floats on one acre of water. There you can find slippery slides, monkey bars, climbing towers, and much more.
The high-grade cable system allows professional riders to wakeboard as highly as they want while allowing amateurs and beginners to learn the ropes at their own pace.
You can even settle down or chill out snacking at the Shark Shack. It's a nice spot to take a break, refuel, and refresh.
Give your kids an opportunity to enjoy the pleasure of water!
Address: 1440 Eshleman Trail, West Palm Beach, FL 33413, United States.
23. Wellington Classic Brew Fest
Are you 21 years and above and wondering what to do in Wellington, FL? Then consider enjoying the festivities at the Wellington Classic Brew Fest.
Wellington Village organizes the Wellington Brew Fest, a festival where different brewers allow visitors to sample over 100 kinds of beers.
Guests are allowed a time of adventure as they explore an impressive collection of beers and hard ciders. Who knows? You could even discover your next favorite brew.
There are arrays of craft beer-centered games, food trucks, music, and entertainment for attendees to enjoy a fun-filled night.
If you're too tired to drive, you can use the free shuttle available at the mall at Wellington Green.
If you are in Wellington, FL, in February, then treat yourself to a memorable time at the Wellington Classic Brew Festival.
Address: 12150 Forest Hill Blvd, Wellington, FL 33414, United States.
Florida presents breathtaking attractions and activities. Explore some of its fun cities, here are guides on places to visit in Hudson, Cape Canaveral and Port St. Joe.
Plan Your Trip to Wellington
Wellington is a beautiful place everyone ought to visit at least once in their lifetime. It has diverse, exciting activities, festivals, events, and attractions.
Thus there's something here for everyone. Spend an enjoyable vacation exploring all the wonders of Wellington, FL.