Plant City is located in Hillsborough County, Florida, United States. It is named after a well-known Railroad developer Henry B. Plant. Plant City had 39,653 residents after the 2021 Census.
Plant City is recognized as the Winter Strawberry Capital of the World. It produces more than half of America's Strawberries, and yes, there are quite some fun things to do in Plant City, FL.
For nearly 90 years, Plant City has hosted the annual Florida Strawberry Festival, where you can taste delicious strawberry pies, cobblers, and shortcakes.
Plant City boasts various parks, attractions, preserves, museums, dining establishments, and shops to keep visitors, tourists and residents engaged.
Are you planning to explore Plant City? Here are some of the best things to do in Plant City, FL.
Things to Do in Plant City, FL
1. Dinosaur World
Dinosaur World, an attraction unlike any other, is one of Plant City's pride covering over 20 acres of land.
It offers visitors an opportunity to learn about raptors, carnivorous lizards, and dinosaurs as they display copies of different dinosaurs in a way that makes them look very real.
Their exhibits are solely about dinosaurs which is why you can find dinosaur eggs, fossils, scales, dinosaur teeth, and claws being displayed.
Apart from the exhibits, there's a prehistoric museum to be explored and a Dino-themed playground for your kids to have an amazing time. You're allowed to come with your friendly pets as long as it's leashed .
There's a large gift shop stocked with historical artifacts, gems, and lots more for you to explore.
No need to think of what to do in Plant City, FL, when you have yet to visit Dinosaur World.
Address: 5145 Harvey Tew Rd, Plant City, FL 33565, USA.
2. Walden Lake
The perfect word to describe Walden Lake is stunning. This spot, originally acknowledged as a wilderness, has, over time, grown into a charming location.
It has different features like hiking trails, nature walks, a playground, a dog park, a baseball court, and a sports complex; it's no wonder locals are proud to call it home.
There's no better place to connect with nature than Walden Lake. You could go for a leisure walk or explore the outdoors as you hike.
You could also plan a picnic while enjoying the serene view of the lake. Your memories deserve the perfect spot to make them last a lifetime. A trip to Walden Lake is one of the best things to do in Plant City, FL.
Address: Walden lake park, Plant City, FL 33566, United States.
3. Keel & Curley Winery
Keel & Curley was founded in 2003 by Joe Keel. It is an excellent establishment where you can enjoy fine wine.
With different flavors of wine available, Visitors are allowed to participate in wine tasting and learn about each wine.
You can tour the facility and get to witness the behind-the-scenes of not just the winery but Keel Farms Agrarian Ale and Cider.
Whether red rose or white wine, no matter the flavor of wine your taste buds are in the mood for, you can find them at the winery.
Keel and Curley's wines specialize in fruit-flavored wines, where simple grapes are used to make sweet and intoxicating wines.
Address: 5210 Thonotosassa Rd, Plant City, FL 33565, USA
4. The Florida Strawberry Festival
The Florida Strawberry Festival is a promotional event meant to celebrate Plant City's most popular crop ,which is strawberries.
It was launched in 1929 by the Lions Club and has grown into a local attraction as there are entertaining events for everyone.
The festival features different contests, displays, exhibits, and livestock shows. Each year celebrities are also known to make their appearances from time to time.
If you are in Plant City between February and March, then make plans to attend the festival, as it is one of the top things to do in Plant City, FL.
Address: Plant City, Florida, USA
5. Edward Medard Conservation Park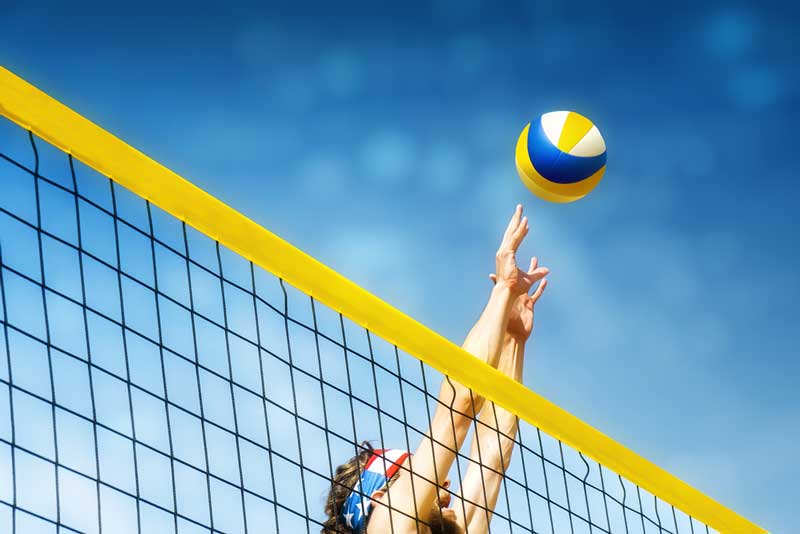 Edward Medard Park, originally known as Pleasant Grove Park and Reservoir, spanning 700 acres, is one of Hillsborough County's largest Regional parks.
Renamed after Edward Medard, one of the district's governing board members, in 1977, the Park draws in over 500,000 visitors yearly.
The Park has a boardwalk fishing pier leading to an observation tower and paved roads perfect for cycling and inline skating. You can cruise the water by renting a boat or canoe at the dock.
There are 40 campsites available, so you can pitch your tent or Park an RV and enjoy the outdoors. There's also a picnic area with tables and grills to accommodate a family outing.
There's a beach volleyball court and a disc golf course where you can practice Frisbee.
This Park is one of the best places to visit in Plant City, FL. If you've had enough of the city, drive to Edward Medard Park, a great getaway spot.
Address: 6140 Edward Medard Pkwy, Plant City, FL 33567, USA.
6. Robert W. Willaford Railroad Museum
Railroads have been known to facilitate a city's advancement, and the Robert W. Willaford Railroad Museum gives us insight into the railroad history of Plant City.
The Museum is in the Plant City Union Depot at North Palmer Street. The Depot was added to the National Register of Historic Buildings in 1974.
The Museum features, equipment, photographs, and restored rail cars like the restored Seaboard Air Line, a built-in 5735 Caboose in 1963, and a Whitcomb Locomotive built in 1942.
Train, railroad, or locomotive enthusiasts will enjoy watching the railroad action from the Train Viewing Platform, which is across the depot, while kids can explore the model rail yard.
They are open seven days a week, so any day is good for visiting the Museum.
Address: 102 N Palmer St, Plant City, FL 33563, USA.
7. Mike E. Sansone Community Park
Mike E. Sansone Community Park is not just a Park but a living legacy constructed in honor of Mike E. Sansone, an Italian immigrant and a patriot who taught the community love for country, and public service and owned a Barber's shop.
The park, covering more than 77 acres of land, is a great place to engage in different recreational activities. There are sports fields and courts for baseball and softball, basketball, and volleyball.
The Park is the home base of the popular Plant City Little League baseball and softball program, including the De Soto Trail commemorative kiosk by the National Park Service.
An 8,500-square-foot skate park, picnic pavilions, a playground, and a paved trail run through a wetland area in the Park
Address: 1702 N Park Rd, Plant City, FL 33563, United States
8. Bruton Memorial Library
The Plant City Woman's Club initially instigated the Bruton Memorial Library. It was later named in honor of Quintilla Geer and Judge James D. Bruton, Jr.
This 20,000-square-foot facility has over 55,000 physical materials, 20 laptops, and computers for patrons to use, and educational toys for kids in the children's area of the library.
The library has interesting features like study rooms, a screened-in porch called Billy's Garden Space, The Mary Noel Moody Community meeting room, an imagination Garden and a pocket garden behind the building.
They offer programs for people of all age grades, from children to young adults and adults. Programs like Pre-K story time, Crafternoon, book talks, Craft Night Out, Gardener class, and a Mahjong class.
If you're a book lover, then the Bruton Memorial Library should be on your list of the best places to visit in Plant City, FL.
Address: 302 McLendon St, Plant City, FL 33563, United States
Florida makes one of the top places to visit in the United States; check our the list of things to do in Crestview, and things to do in Fort Pierce for a fun time.
9. McCall Park
This Park got its name from Theodore Jeffers McCall, who since 1920 started as a fireman and motorcycle policeman and later served in various public positions in the city.
As City Manager, he made several contributions to the growth and development of Plant City, which is why it was named McCall park. The Park was launched in 1971 but, in 1988, went through an expansion.
This venue has been known to host many downtown events like bike fests, classic car shows, main street food trucks, and certain non-profit events.
It's a great spot to bond with family and friends, as the environment is peaceful and beautiful.
You can plan an outdoor date or just enjoy a time out at the charming McCall Park.
Address: 100 N Collins St, Plant City, FL 33563, United States.
10. Jump Florida Skydiving
The thrill of a lifetime awaits you at Jump Florida Skydiving. Skydiving at Jump Florida Skydiving is one of the fun things to do in Plant City, FL.
If you're searching for an unforgettable adventure in the skies, then Jump Florida Skydiving found off Paul Buchman Highway is just the place for you.
At Jump Florida, there's a wide range of skydiving packages to choose from. There's that for 11,000 or 18,000 feet.
Even if it's your first time skydiving, don't worry because there are certified and experienced instructors to guide you through each step, from boarding the airplane to when you land on the ground.
As you soar above the clouds, you'll be treated to amazing Orlando, St Pete, and Tampa views, making for an unforgettable experience.
Jump Florida Skydiving has pictures and video packages so you can capture every moment of your free fall and relieve the moment again and again.
It's important to note that this experience is not suitable for those with heart conditions. However, if you're fit, fearless, and don't mind an adrenaline rush, then skydiving is a unique way to see Plant City.
To give you an insight into how you would be jumping, you should know that 14,000 feet are about three miles. If you're up for the challenge, jumping from a perfectly good airplane and hurtling downwards at 100 miles per hour is incredible.
Address: 9002 Paul Buchman Hwy, Plant City, FL 33565, USA.
11. Lower Green Swamp Preserve
This Preserve covers 12,800 acres with extensive and sunny hiking and equestrian trails.
Some parts of the Preserve are used as refuge centers for different wildlife species like Southern fox squirrels, barred owls, wood storks, white-tailed deer, and others.
You can spend your day bird-watching, walking, or going for a hike. Don't forget to explore the equestrian trails as well.
This sprawling expanse is a must-see for outdoor lovers.
Address: 3540 E Knights Griffin Rd, Plant City, FL 33565, United States.
12. Parkesdale Farm Market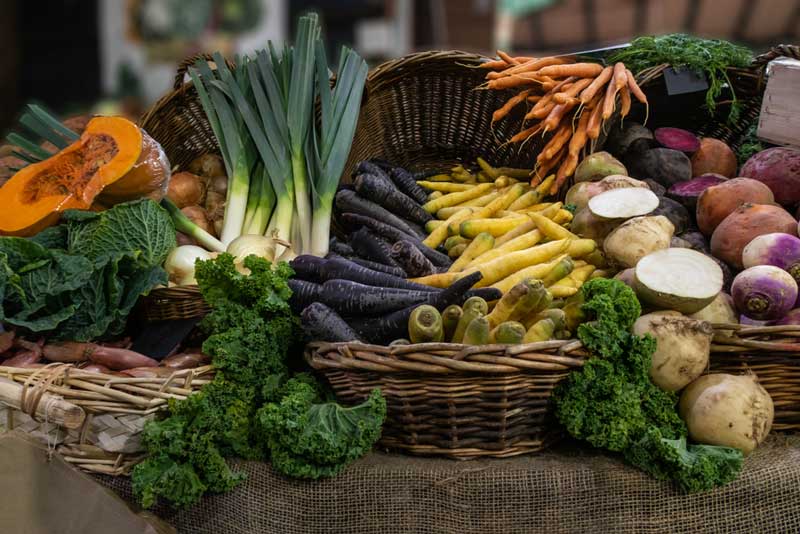 If you missed the strawberry festival but are still craving strawberries, look no further than the Parkesdale Farm Market.
Producing over 3 million pounds of strawberries yearly, this Market is Florida's biggest family-operated strawberry and citrus market
Customers can pick their baskets of strawberries, especially between November to April, which is their prime picking season.
Even in the off-season, there are many delicious treats to enjoy, from strawberry shortcakes to parfaits, sundaes, and milkshakes. They also offer gift baskets, garden decor, seasoning, and bare-root strawberry plants.
Enjoy a strawberry-filled day at the Parkesdale Farm Market.
Address: 3702 W Baker St, Plant City, FL 33563, USA.
13. Two Henrys Brewing Company
You can't go wrong with Craft beer at Two Henry Brewing Company.
Every time you drop by, you're guaranteed new and seasonal tap beers, hard ciders, specialty beers, and canned and bottled offerings
Their brewery has five signature craft beers made in small batches and a tasting room linked to the Keel and Curley Winery so you can enjoy wine and beer, available only on weekends.
You get the opportunity to learn about their products at the tasting room and how Florida's history has helped shape the brewery.
You can make your Friday or Saturday night memorable by listening to a live music performance at the brewery while enjoying a drink of hard cider.
You shouldn't worry about what to do in Plant City, FL, when you haven't dropped by for a visit. Two Henrys Brewing Company will give you a lovely experience.
Address: 5210 Thonotosassa Rd, Plant City, FL 33565, USA.
14. Blackwater Creek Nature Preserve
This Preserve is a 22,200-acre Park and is home to natural communities like the black water streams where you can find long-leaf pines, mesic pine flat woods, and several other plant and animal life.
The preserve is maintained so that native plants and wildlife in the area can be preserved. You will find hardwood hammocks, freshwater marshes, wet prairies, cypress domes, gopher tortoises, Eastern bluebirds, and more in the area.
The grassy trail, which cuts through the open pine flat wood, overlooks the charming Blackwater Creek. You can go for a walk, go hiking, or go bird watching at the preserve.
Give your vacation a touch of Blackwater Creek Nature Preserve.
Address: 2469 Patrinostro Rd, Plant City, FL 33565, United States
15. Plant City Photo Archives and History Center
If you're a tourist or looking to tour the downtown area, then you should visit the Plant City Photo Archives and History Center. There, you can learn about Plant City's past, including Central West Florida.
In 2000, the Plant City Archive got a collection of photographs from a local photographer. In 2010, the history Center and library were added so that important documents from the community could be acquired.
You'll find changing photos displayed, which were selected from a wide collection of historical photographs selected from the museum, showing individuals, urban sights, buildings, and landscapes at the 1,000-square-foot gallery.
If you're fascinated by Plant City and want a glimpse into its past, your best bet is the Plant City Photo Archives and History Center.
Address: 106 S Evers St, Plant City, FL 33563, United States.
Florida has some of the best cities in the United States to explore. Here is a list of things to do in Largo, and things to do in Boynton Beach for fun exploration.
16. Plant City Train Viewing Platform
Plant City Train Viewing Platform was built so visitors and tourists could view trains as they go by.
Train lovers will surely enjoy their time spent here as they get Trains in full action.
Check-in with the staff to confirm the different train timetables so you do not miss out on all the fun
Ensure to visit with friends for a maximum fun time.
Address: Plant City, FL 33563, United States
17. McIntosh Preserve
McIntosh Preserve is one of Plant City's Natural Parks that spans 363 acres of land.
It was originally designed as a facility for stormwater treatment but was later remodeled into an area that aims to protect the state's environmental origin.
This Park shows you Florida in its pre-developed state with 2.2 miles of graded trail and its 30-foot observation tower where you can view the amazing scenery at McIntosh Preserve.
There are also different signage options where you can learn about the area's various plant and animal life and other unique features of the park.
Address: 775 E Knights Griffin Rd, Plant City, FL 33565, United States.
18. Metals and Nature Garden
If you want to decorate your home or office space, you should drop by Metals and Nature Garden.
Expert artisans skillfully make their iron gates, furniture, railings, and home decor. They can be customized to fit your tastes.
Their majestic showroom garden comes with charming trails covered with mossy oaks and beautiful, exquisitely handcrafted iron designs for those who are not interested in shopping to browse around.
You'll find fountains, charming peacock decor, and other garden items that make this place worth the effort.
Why not go for a stroll and feast your eyes on the beautiful pieces on display, or better still, buy a beautiful iron piece for yourself or your loved one?
Your space deserves a touch of elegance with a well-crafted, customized iron piece from Metals and Nature Garden.
Address: 1501 State Road 60 West, Plant City, FL 33567, USA.
19. Fringe Boutique
One of the best ways to commemorate your time at a place is to visit a gift shop, and Fringe Boutique is exactly where you want to drop by.
Fringe Boutique was opened in 2013. No matter the occasion, there's a perfect gift at the store just waiting to be picked by you.
This shop is owned by a mother and daughter who are passionate about gifting, so you can't go wrong with a gift from Fringe Boutique.
Address: 108 NE Drane St, Plant City, FL 33563, United States
20. East Hillsborough Historical Society
East Hillsborough Historical Society, founded in 1974, is a museum committed to preserving the rich history of Plant City and the greater Florida.
You can find it in the beautifully restored 1914 Plant City High School building. It boasts an extensive collection of newspapers, artifacts, books, and other essential documents to help you understand past events that shaped the city.
You can tour the 1914 High School Community Center and see what life was like for the school's students With little changes made over time, the building is an authentic representation of the city's past.
They also host various activities and events during the year, like the Strawberry Festival, which makes it a popular destination for tourists and locals.
Immerse yourself in history as your journey through time with the East Hillsborough Historical Society. It is one of the top things to do in Plant City, FL.
Address: 605 N Collins St, Plant City, FL 33563, United States.
21. Sir Henry's Haunted Trail
Sir Henry's Haunted Trail, established in 2014, is an outdoor haunted game location with several horror-filled fun activities to engage in.
It's the ideal location for a Halloween event with Haunted mazes for visitors to engage with during the holiday seasons.
The attraction has many interesting features like horror trails, an escape room, laser tags, roaming scare actors, axe throwing, food vendors, and different goods.
This Park has been used as a film location for South Ridge films, Black Dog Film, and WWE.
Visitors are encouraged to wear closed-toe shoes for comfort, protective rain gear like an umbrella or raincoat, and bug spray.
Every handcrafted haunted house is built to give participants a round experience they can never forget. Exploring this Haunted attraction is one of the fun things to do in Plant City, FL.
Address: 2837 S Frontage Rd, Plant City, FL 33566, United States
22. K.E.Y. Esthetics
Your vacation in Plant City cannot be termed complete without a visit to K.E.Y. Esthetics.
Your skin can receive the treatment and care it deserves, as their treatment plan is based on barrier repair techniques meant to give your skin a healthy look and feel.
Their experts are passionate about skincare and ready to help you achieve your skin goals.
It's safe to say that your skin is in safe hands with K.E.Y Esthetics.
Address: 104 W Reynolds St, Suite #9, Plant City, FL 33563, United States
23. The Tipsy Bookworm
Everyone loves a two-in-one deal, and Tipsy Bookworm brings you that.
It is a part bookstore and part taproom with amazing book and beer collections. You're sure to have the best of both worlds.
The taproom offers beverages like cider, wine, beer, craft soda, kombucha, and more which pairs well with the right book.
The atmosphere and staff are warm and welcoming, creating the right ambiance to sip and read.
If you ever fancy a unique experience, why not try the Tipsy Bookworm?
Address: 115 S Evers St, Plant City, FL 33563, United States
Florida presents breathtaking attractions and activities. Explore some of its fun cities, here are guides on places to visit in Spring Hill, Cape Canaveral and Port St. Joe.
Plan Your Trip to Plant City
Plant City is surrounded by history and fruits, and most attractions are tailored to preserve their cultural heritage and history.
From Nature Preserves to Parks, museums, and viewing centers, you can have a relaxing time while visiting Plant City.
The attractions there are fitted with features to guarantee you and your loved ones a memorable time.