Looking for the best and most fun things to do in Cape Canaveral, FL?
Cape Canaveral is a great travel destination in Brevard County, Florida, United States. The city lies on Florida's Atlantic coast.
As of the 2020 census, Cape Canaveral had a population of 10,411. Cape Canaveral houses the renowned Kennedy Space Center, where the United States human space program is carried out.
Aside from the fact that Cape Canaveral, FL, is technologically ahead of several other locations, it also bags a top position when Being classified based on its exciting history.
This unique destination is suitable for any trip you have in mind, regardless of how much time you intend to spend there. You will discover various attractions which will make your vacation remarkable and memorable.
Let's explore the best things to do in Cape Canaveral, FL.
Things to Do in Cape Canaveral, FL
1. The Historic Cape Canaveral Lighthouse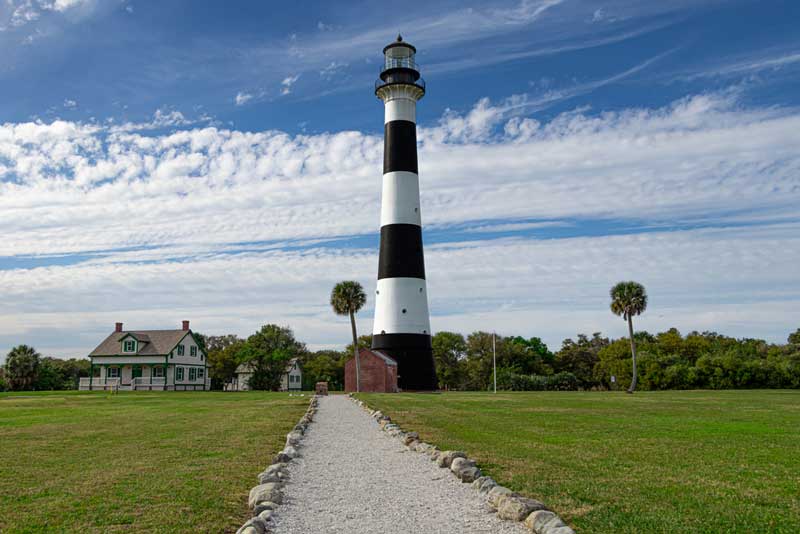 This historical monument, almost two centuries old, is an enormous structure reaching nearly 150 feet.
The Historic Cape Canaveral Lighthouse was mainly used to warn sailors of dangerous shallow areas and high sea tides.
The light rays produced by this massive Lighthouse are said to be powerful enough to be seen by sailors over 20 miles away.
There are some tour options available where visitors can explore this massive structure. The size of this magnificent Lighthouse makes the touring experience more enchanting.
If you are enthusiastic about learning about the function and history of Cape Canaveral Lighthouse, ensure to tour the attraction.
Visiting the majestic Cape Canaveral lighthouse is worth being on your list of the best things to do in Cape Canaveral, FL.
The local organization that manages this monument raises funds by organizing events such as historical, awareness, and educational programs.
Address: 670 Dave Nisbet Drive Cape Canaveral, FL 32920, United States
2. Cherie Down Park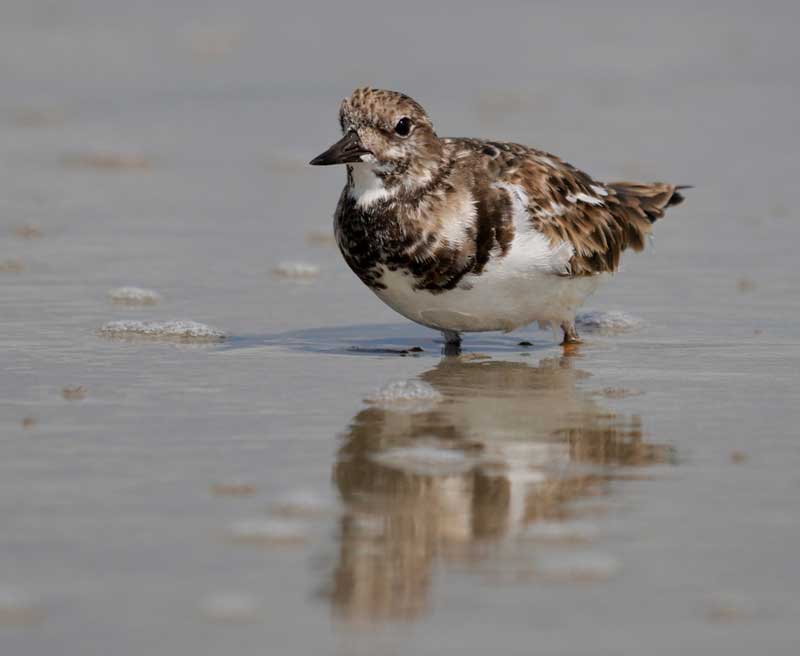 Cherie Down Park was established in 1983 and is named in honor of the Brevard County biologist. This destination is among the best places to visit in Cape Canaveral, FL.
Dunes and seagrasses are preserved at this 6.99-acre beach park in a residential area to preserve the natural environment.
It is perfect for Florida family vacations or beach activities like surfing or fishing because it is situated in a community.
Tourists and residents are welcome at Cherie Down Park, a perfect place to unwind and relax when visiting Cape Canaveral, Florida.
Bathrooms, a drinking fountain, public showers, chairs, a family picnic shelter, grills, and covered picnic areas are available at each end of the boardwalk.
Address: 8330 Ridgewood Ave, Cape Canaveral, FL 32920, United States
3. Center Street Park
If you're searching for a location to go, that won't break the bank, Center Street Park is a terrific choice. It is renowned for its breathtaking sunset views.
You can take some of the most breathtaking landscapes and see the local wildlife at no charge in this lovely Park by the sea.
The Park is a well-known destination for those who enjoy relaxing in the presence of nature and soaking in breath-inspiring sunsets.
Most wildlife photographers can also be seen there, trying to capture a decent shot of the animals.
Additionally, Center Street Park includes numerous qualities that make it a pleasant location.
Address: 7108 Center St, Cape Canaveral, FL 32920, United States
4. The Historic Rossetter House Museum and Gardens
Tour around the
Historic Rossetter House Museum and Gardens
if you're searching for what to do in Cape Canaveral, FL.
This attraction is a well-known historical site for tourists looking for less-developed natural areas.
This location, included on the National Register of Historic Places, provides visitors with a thorough understanding of life in the area during the 19th and 20th centuries.
The indoor and outdoor spaces of the property are also available for guided tours. There are also garden excursions that are enjoyable and educational.
In addition, there is a gift store nearby, where you can get a wide selection of books and other presents, making it easy to choose something unique.
Address:1320 Highland Ave, Melbourne, FL 32935, United States
5. Kennedy Space Center
One of the top things to do in Cape Canaveral, FL, is to visit the Kennedy Space Center to see an actual rocket launch.
Kennedy Space Center is one of the most sought-after and visited tourist locations in Cape Canaveral. This well-maintained attraction will give you deep insight into the field of space, science, and technology.
Kennedy Space Center showcases hidden areas that are very intriguing, which visitors will get to see during a guided tour offered in the Center.
The Space Center holds exhibitions once in a while featuring a series of space gears, equipment, moon rocks, pictures from space, and other space relics.
Amidst all the exciting sights visitors can witness, an actual rocket launch is the most attractive feature of the Kennedy Space Center.
The shops at the Space Center are stocked with many exceptional and affordable gift items you would like to take home to your friends and family.
Address: Space Commerce Way, Merritt Island, FL 32953, United States
6. Sandy Beach Surfing
The owner, Sandy, has shared his passion for surfing for about 24 years at Cape Canaveral's only surfing school.
She is a certified first aider and CPR provider who has served as a lifeguard. Sandy also offers surfboards, rash guards, and wetsuit rentals.
Before putting you in the water, he will spend around 10 minutes teaching you the basics on dry ground.
Sandy educates visitors on how to paddle, pop up, stay in place, appreciate the waves, and some vital surf vocabulary.
People of all ages are welcome to join Sandy Beach Surfing if they want to learn and attempt surfing.
Address: 7916 Aurora Ct. Cape Canaveral, FL 32920, United States
7. Manatee Sanctuary Park
Manatee Sanctuary Park, a lovely spot with stunning views of the Banana River and over 10 acres of land, is situated on Thurm Boulevard.
Visiting this sanctuary park is an excellent approach to discovering Cape Canaveral's natural surroundings and fauna.
Among the Park's many amenities are numerous seating areas with shade, a barbecue grill, a playground, and observation decks from which to spot and watch manatees in their natural habitat. The Park also has a few paved trails.
Manatees are a rare sight, so if you have always wanted to see one in real life and learn about them, a visit to the Manatee Sanctuary Park is worth adding to your list of top things to do in Cape Canaveral, FL.
The Park is a pleasant area to hang out because it is quaint and lets you take some relaxing walks.
Address: 701 Thurm Blvd, Cape Canaveral, FL 32920, United States
8. Crackers Island Grille
There is a place called Crackers Island Grille, where the islands meet old Florida in a tiny tropical paradise called Cape Canaveral.
This famous Grille has a lively and colorful menu on which you can find Tacos, burgers, and dishes with a seafood focus.
You may find dishes like Mahi Tacos, Angus Burgers, Mahi Rueben, Fish and Chips, Clams & Bouillabaisse, and many others on their extensive menu.
Additionally, they have happy hour every day from 3-6 pm, so tourists and visitors are encouraged to go by that time.
A visit to Crackers Island Grille after a day at the beach will undoubtedly be one of your most enjoyable experiences in Cape Canaveral, FL.
The Grille doesn't only offer delicious grilled food but also gives an insight into what makes it a local favorite.
Address: 6290 N Atlantic Ave, Cape Canaveral, FL 32920, United States
Planning to explore Florida? Here is a list of things to do in Coconut Grove things to do in Englewood and things to do in Crystal River for a memorable vacation.
9. Tropic Ice Cream
If you enjoy ice cream, this destination is a must-visit. Cool off after a long day of exploration with some sweet treats from Tropic Ice Cream.
Tropic Ice Cream, situated on North Atlantic Avenue, is well-known for its unique and uncommon ice cream flavors and friendly and traditional ice cream parlor atmosphere.
Tropic Ice Cream is a joyful location that is full of enjoyment. It is a great location to make sweet memories, especially if you are with kids.
The pricing is reasonable, and the serving sizes are rather impressive. Thanks to its distinctive flavor and lively atmosphere, Tropic Ice Cream is guaranteed to make you crave more.
In Cape Canaveral, grabbing a meal at Tropic Ice Cream is a great way to round off the day because it's close to several well-liked locations.
Due to its location, the ice cream shop gets pretty packed at times; so if you plan to eat in, it is best to arrive before peak hours.
Address: 6200 N Atlantic Ave #1, Cape Canaveral, FL 32920, United States
10. Florida Beer Company
Visit the taproom of Florida Beer Company to try the newest brews, listen to live music, and enjoy freshly brewed beer.
You will enjoy visiting breweries to check out the machinery and flashy equipment and speak with the experts who transform hops and other grains into excellent libations; suppose you are a true fan of craft beef.
Visitors can take brewery tours to observe the operation and receive free samples.
This intriguing Company is Florida's largest craft beer company, encompassing 60,060,000-square-foot.
Visiting their taproom is very entertaining. Every taste is unique, and you may sample all the award-winning beers on tap.
Address: 200 Imperial Blvd, Cape Canaveral, FL 32920, United States
11. Golf N Gator
Amidst other fun things to do in Cape Canaveral, FL, you can play mini-golf and watch the alligators at Golf N Gator.
Visitors of all ages can enjoy a game of mini golf at Golf N Gator. Alligators, turtles, and other adventures can easily be seen on the site.
Golf N Gator, which features two 18-hole courses, is built to offer vibrant surroundings full of gorgeous scenery.
The flowing streams, waterfalls, shadowy ponds, and jungles are some of its most appealing aspects.
You will be safe here because all 30 American alligators on site are trained and suitable for play.
Address: 6355 N Atlantic Ave, Cape Canaveral, FL 32920, United States
12. Brevard Zoo
Visiting Brevard Zoo is worth visiting, especially if bringing kids along on your trip.
Brevard Zoo, 30 minutes from Cape Canaveral, is a unique tourist destination with various exciting animals to visit.
The animals at this Florida Zoo in Melbourne are maintained in enclosures that resemble natural barriers and bodies of water, which helps them feel more secure and at home.
Brevard Zoo is home to more than 100 animal species from every continent. All species that are currently available can thrive in the ecosystem.
Brevard Zoo offers extracurricular activities, including zip line, kayaking, paddle boarding, and the standard zoo amenities, which draw most tourists.
The Zoo comprises a large area with many themed areas, including the African Savannah.
Address: 8225 North Wickham Rd, Melbourne, FL 32940, United States
13. Cafe Monte Carlo
The ideal place to visit for the best snacks and coffee is Cafe Monte Carlo. The location also offers a fantastic view to ensure you aren't only satisfying your hunger but feeding your eyes.
This Cafe is well known for its tasty snacks, such as croissants and organic coffee made on request to give a fresh taste.
Aside from its freshly made coffee, Cafe Monte Carlo also serves homemade lemonade and macchiato, amongst other well-known drinks worth trying.
The Cafe features comfortable outdoor and indoor settings, with the outdoor seating area open to a lovely view of a port.
Visit the Cafe after your adventures for refreshment; you can scan their menu or try out their customized drink option, where you can make your special drink.
Address:7090 N Atlantic Ave #2, Cape Canaveral, FL 32920, United States
14. Banana River Aquatic Preserve
Nearly 30,000 acres of land make up Banana River Aquatic Preserve, which is situated in Cocoa Beach, a nearby community.
Most of the preserve's land is submerged in water, and the only way to access it is with a boat from one of the preserve's boat launches.
This refuge is the ideal location if you want to see alligators, sea turtles, and manatees, among other wildlife species.
One of the greatest pelican rookeries in the vicinity is located at Banana River Aquatic Preserve, renowned for birdwatching.
Canoeing, boating, and kayaking are just a few of the adventure sports you can enjoy. Excursions to the adjacent wilderness are also a terrific sport for those who are more daring.
Address: 401 Ramp Rd, Cocoa Beach, FL 32931, United States
15. Iconic Exploration Tower
Along Dave Nisbet Drive is the Iconic Exploration Tower, one of the best places to visit in Cape Canaveral, FL. It is a popular tourist destination in Cape Canaveral, FL.
The height of this landmark makes it the best spot to get the most amazing views of the ocean vistas, islands, and barriers in Cape Canaveral, FL.
The Tower has many floors with observation decks. It offers many exhibitions, most of which are based on the history of Cape Canaveral, wildlife, local culture, and space studies.
There are gift shops and cafes in the area, which makes it conducive for family gatherings and viewing the beautiful scenery of the sea and its coast.
Address: 670 Dave Nisbet Dr, Cape Canaveral, FL 32920, United States
Considering a Florida road trip, check out our guides on things to do in St. George Island , things to do in New Smyrna Beach, and things to do in Treasure Island for a memorable trip.
16. Victory Casino Cruises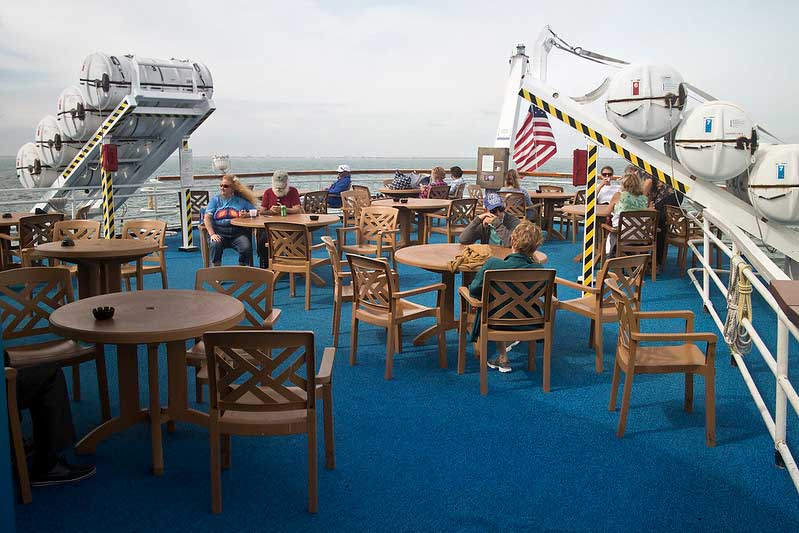 An exceptional experience awaits you at the Victory Casino Cruise, a combination of a casino on the deck of a cruise ship.
The ship features several amenities in addition to the casino to make sure everyone has a relaxing and happy time.
Freshly caught fish is served on the cruise liner, and the nights are just as exciting as the seas.
It takes two days to see all the Cape Canaveral regions on the Victory Casino Cruise, allowing passengers to see Cape Canaveral while taking in the fun of the games in the casino.
The beverages are chilled, and the breezes are more potent when the sun shines on the ship's top.
The Victory Casino Cruise is undoubtedly a service worth including on your list of fun things to do in Cape Canaveral, FL.
Address: 180 Christopher Columbus Dr, Cape Canaveral, FL 32920, United States
17. Time and Tide Tours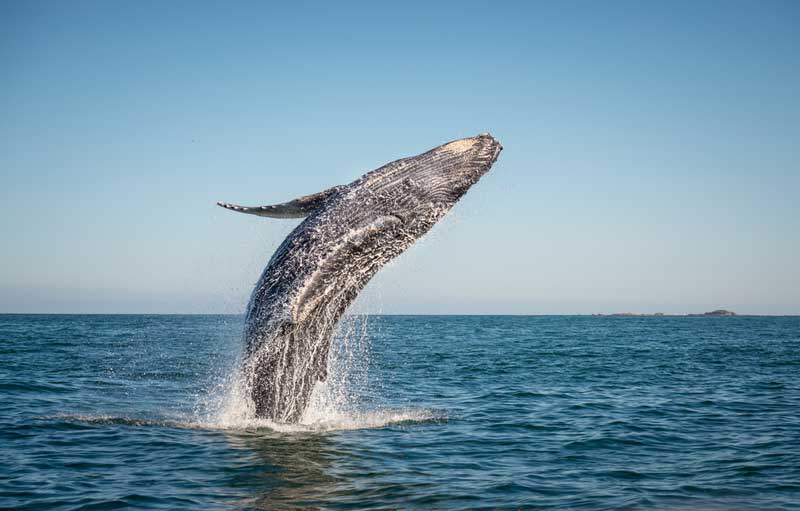 Visit Time and Tide Tours to experience the aquatic world of Cape Canaveral on the Time and Tide Tours boat trip if you want to move closer to Mother Nature.
Travel around the Atlantic Ocean and the Banana River Lagoon to see turtles, stingrays, dolphins, and sometimes, whales.
On board the Time and Tide Tours Cruise, there is an aquarium that helps passengers understand the sea better.
This adventurous boat ride takes you to the best spot to get memorable photographs with your friend, family, or date.
The tour guides teach about the aquatic world and the original incidents on the waters relating to the lively nature of Port Canaveral.
Address: 505 Glen Cheek Drive, Cape Canaveral, FL 32920, United States
18. Cocoa Beach Brewing Company
The Cocoa Beach Brewing Company, located on North Atlantic Avenue, is a great destination to unwind while sipping an excellent beer.
The Brewing Company is housed in a historic structure, once an integral component of the Naval Air Station. After renovation, it is now one of the area's most upscale attractions.
The Brewery is well-known for its beverages, some brewed in honor of the Space Coast Renaissance Era.
Premium cocktails are available both regularly and seasonally at Cocoa Beach Brewing Company. For a memorable experience, try their pale ales, porters, and stouts, among other tasty bears.
Address: 150 N Atlantic Ave, Cocoa Beach, FL 32931, United States
19. Wizard of Oz Museum
Visit the Wizard of Oz Museum, especially with kids, if you're wondering what to do in Cape Canaveral, FL.
Visitors can enter the Wizard of Oz universe at the opulent new museum and savor the eternal charm of the well-loved original story.
Visitors to the 20,000-square-foot space are submerged in the first American fairy tale and through organized shows.
You can travel through the Poppy Fields and into Emerald City using the museum's magical exhibits and features, or you can experience Munchkin Land and the Dark Forest.
You can use the most recent technology to project images on the walls and floor using more than 30 laser projectors.
Dolls, comic books, collectibles, items, posters, authentic props, costumes, valuable figures, maps, and other hidden gems are in the attraction, just waiting to be found.
Address: 7099 N Atlantic Ave, Cape Canaveral, FL 32920, United States
20. The Air Force Space and Missile History Center
Gaining Knowledge on Space Travel at the Air Force Space and Missile history in Cape Canaveral, FL, is something you can't afford to miss.
This marvelous sight is located along the spaceport way and has been a major sight attraction dating back to the 1960s.
You will enjoy a visit to the Air Force Space and Missile History Center; suppose you are intrigued by topics such as space missions, NASA, the military, the Airforce, or any organizations linked with the study of space.
The Center is mainly focused on recognizing the efforts of astronauts and scientists. Many exhibitions providing essential insight on human and Artificial intelligence space visits and explorations, technological advancement, and missiles are held at the Center.
In the garden outside the facility are old space machines, tech, and rockets that were once in use.
Address:191 Museum Cir, Cape Canaveral, FL 32953, United States
21. Cocoa Beach Aerial Adventures
Are you a fan of adventures? If yes, don't hesitate to join the Cocoa Beach Aerial Adventure in Cape Canaveral, FL.
Cocoa Beach Aerial Adventures welcomes guests of all ages, physical strength, and spirits to join in the fun.
This adventure ground, between the Atlantic Ocean and the Banana River, is encircled by a spectacular canopy of 100-year-old oak trees.
Visitors can put their bodies to the test and show their bravery by tackling 49 obstacles made of wood, cables, ropes, stir-ups, and cargo nets spread out over seven distinct courses and three levels of difficulty.
Hike the numerous paths, play outside, and revitalize your spirit while taking in the breathtaking Florida sunshine and the calming wind.
Address: 6419 N Atlantic Ave, Cape Canaveral, FL 32920, United States
22. Historic Cocoa Village
Historic Cocoa Village, situated in lovely Cocoa Beach, is the ideal fusion of traditional elegance and cutting-edge restaurants, entertainment, and shopping.
The town is an excellent destination for afternoon strolls because its streets are lined with neatly spaced trees.
All tourists will enjoy the charming yet distinctive shops, restaurants, and galleries in Historic Cocoa Village.
The community hosts numerous events and live entertainment performances regularly. Visitors will marvel at its lovely infrastructure.
As a result of the excellent weather during the fall and winter seasons, the village is very active on the weekends.
Visits to Historic Cocoa Village alone are like a mini vacation because it gives visitors the whole experience.
Address: Main Street, 434 Delannoy Ave, Cocoa, FL, United States
23. Fishlips Waterfront Bar and Grill
Visit Fishlips Riverside Bar and Grill for casual waterfront eating on a sun deck or covered patio.
Fishlips, a restaurant that specializes in seafood, is open every day and offers late hours breakfast, lunch, and dinner menus to suit any craving.
To start your day at Fishlips, try some popular brunch items like the Breakfast Burrito, smoked Salmon Platter, or shrimp and grits.
Fishlips offers kid-friendly alternatives like french toast along Cajun Breakfast Bowls for adventurous eaters.
The versatile lunch and dinner menu offers daily specialties made with locally sourced, seasonal ingredients.
The Surf and Turf Steak with Shrimp or Scallops, Fresh Oysters, Baked Parmesan Scallops, Fruit, and Grilled Brie are some of the must-try items on the lunch and dinner menu.
Address: 610 Glen Cheek Drive, Cape Canaveral, FL 32920, United States
Spend more time in Florida, check out our list of things to do in Miramar Beach, things to do in DeLand, and things to do in Boynton Beach for a memorable vacation.
Plan Your Trip to Cape Canaveral
Cape Canaveral is a vibrant vacation destination; recognized as the Center of the country's space program.
The numerous attractions of Cape Canaveral, FL, make it a place to be reckoned with, especially if one's goal is to relax and have a good time.
You will find whatever you are looking for or, at the very least, a worthy alternative while in Cape Canaveral, FL. The trip to Cape Canaveral is with no regrets.