The beautiful city of Detroit Lakes is located in Minnesota, United States. It is also Becker County's seat.
The city was established in 1871 when Colonel Geaoge Johnson visited Minnesota to pick out lands for the New England Colony. Detroit was the city's former name but was renamed in 1972 to prevent confusion with Michigan's Detroit.
There are quite some fun things to do in Detroit Lakes, MN, it is a hub for winter and summer activities, attracting many people yearly.
Tourists can enjoy many outdoor activities, cultural events, water sports, seasonal festivities, fine restaurants, and excellent dining and shopping experiences.
Are you looking for what to do in Detroit Lakes, MN? Let's explore the top places to visit in Detroit Lakes, MN, for fun.
Things to Do in Detroit Lakes, MN
1. Fair Hills Resort
The Fair Hills Resort is open to the public early from May to September. It is a famous family tourist attraction and one of the best places to visit in Detroit Lakes, MN.
The beautiful Fair Hills Resort offers visitors lovely and convenient cottages, three excellent meals each day, and several activities that you will find interesting.
The Resort team put in a lot of hard work to ensure guests are comfortable during their visit. You can check out the Perch on Pelican for specialty drinks, cocktails, wine, and beer.
There are also wedding, conference, and event facilities, WiFi, audio systems, and even a lodge at the Fair Hills resort all year round.
Address: 24270 Co Hwy 20, Detroit Lakes, MN 56501, United States
2. SuLaines Antique Mall
Detroit Lakes is a perfect place for shopping for antiques, hand-crafted products, and souvenirs. Shopping in SuLaines Antique Malls is one of the best things to do in Detroit Lakes, MN.
The SuLaines Antique Mall features 14,000 square feet of exhibition space and over 70 antique merchants.
There's a lot to explore, as it is the largest antiques and collectible center in Detroit Lakes. It showcases the very best of products, and you will see old gems that will pique your interest.
You can browse through their clothing, memorabilia, glassware, garden décor, sports gear, antiques, coins, postcards, and others.
You can also find seasonal products on their shelves, beautify your home with their latest products, search for beautiful furniture, check out the many options in bric-a-brac, and purchase many vintage products to return to your house.
They have a vast collection, so you might want to narrow your choices before shopping. Their staff is readily available to assist with your search.
Address: 603 US-10, Detroit Lakes, MN 56501, United States
3. Detroit Mountain Recreation Area
If you want to engage in something more physical other than shopping, then you should visit the Detroit Mountain Recreation Area.
The Detroit Mountain Recreational Area is an excellent complex with varieties of top-tier facilities to meet all your recreational needs.
During summer, you can visit this place and have a thrilling Mountain biking adventure of the well-built x-country and downhill trails and meadows around the loop. Do something extraordinary on the drops and hills and improve your skills. Winter is also a good time for this place.
Cross-country skiing, skating, fat winter biking, and skating are some activities on their snowy slopes and trails. It is open to everyone, regardless of skill level.
If you are a novice to winter sports, you might want to opt for their snowboarding and ski classes to get ready as soon as possible to explore the slopes. After a good time in the snow, stay at the lodge and enjoy a great meal and coffee.
Address: 29409 170th St, Detroit Lakes, MN 56501, United States
4. Fireside
Fireside is a popular restaurant in Detroit Lakes. It was established in 1948. They have an excellent food menu, and visitors who come to the restaurant find delight in their variety of homemade foods.
The restaurant features a beautiful dining space surrounding an old pen-air charcoal grill. The environment here is vibrant and well-illuminated, with astonishing views of Lake Detroit.
There are also outdoor seats for dining under the sky and trees while enjoying the gorgeous lakeside. You can begin your meal with exotic white and red wines, martinis, specialty cocktails, dessert wines, and champagnes.
Then you can try out their favorite foods, such as juicy steaks, delicious sandwiches, delicious desserts, fish, cheese plates, fresh harvest salad, and others. The restaurant is also available to host your special events.
Address: 1462 E Shore Dr, Detroit Lakes, MN 56501, United States
5. Becker County Museum
If you are a history enthusiast, one of the best places to visit in Detroit Lakes, MN, is Becker County Museum.
The residents of Beck County in 1882 decided to share the history of the community, which led to the creation of the Pioneer Settlers Union. In 1924 the Pioneer Settlers Union became the Becker County Historical Society.
The Becker County Museum was founded in 1943 to maintain and share the country's history with everyone. The Museum features 10,500 square feet of exhibits with prehistoric past and Native American, early pharmacy day, a military exhibit, natural history, and a textile display.
You can also find in the Museum a pioneer cabin and a lake cabin, a two-headed calf, the smallest gas station in the world, a two-headed calf, horse-drawn hearse, a buggy, a sleigh, a wagon, a logging display, and other rare relics.
The Museum has a broad collection of 14,000 photographs that can be duplicated and more than 20,000 artifacts that tell about the country's history.
There's an old-fashioned collection consisting of an extensive study library that houses the histories of the county and township, home files and regional enterprises, family histories, and essential records.
Address: 714 Summit Ave, Detroit Lakes, MN 56501, United States
6. Bergen's Greenhouses
Bergen's Greenhouses is a fourth-generation family enterprise serving the Upper Midwest since 1921.
Its objectives are centered on the production, marketing, and distribution of the best plant materials that are available in the region.
Bergen's Greenhouses are experts in bedding plants, garden chrysanthemums, poinsettias, perennials, easter lilies, poinsettias, garden mums, liners, and other gardening plants.
The Greenhouse also carries out environmental practices, such as recycling water using flood floors, heat production for the Greenhouse by burning wood, and recycling plastics and cardboard.
Bergen's Greenhouses plants more than 8 million seeds for vegetables and spring annuals. It grows more than 1.35 garden chrysanthemum cuttings for winter, 100 varieties of perennials, and more than 200 different types of petunia.
You will surely be amazed by the large size of the Detroit Lakes greenhouse and its stunning rows of color that are pleasant to the eyes.
Address: 801 Willow St W, Detroit Lakes, MN 56501, United States
7. Street Faire at the Lakes
Be part of the Street Faire at the Lakes held in downtown Detroit Lakes. It is one of the top things to do in Detroit Lakes, MN. This yearly summer outdoor celebration is filled with lots of entertainment.
About a hundred participating artists showcase their best artworks, from sculptures to paintings, pottery, and jewelry. You can meet with these artists, learn about their craft, and vote for your choice of artists.
Your kids can be part of the entertainment and carnival entertainments, barrel rides, face painting booths, and balloons.
Enjoy the great music, dance all your worries away at the Firefighters Dance, and you can try out the food sold by Street vendors.
You can support the local business in downtown Detroit Lakes by purchasing beautiful apparel, home decor, and other fantastic stuff.
Address: Detroit Lakes, Minnesota, United States
8. Baxstar Fishing
The Detroit Lakes features more than 400 lakes within a stretch of 25 miles. With this wide range of options, there are endless opportunities to see the ideal location to throw your lines.
A fishing operator in the Lake known as Baxter Fishing provides you with the best fishing experience when you are around. Join Bady Braxter in having a wonderful experience on the Lake. He is a professional guide with 30 years of experience in fishing.
You can enjoy fishing conveniently from the fiberglass boat or Pontoon during summer, mobile fish house rental, and Ice Castle during winter. You might be lucky to catch bluegill, bass, northern pike, muskellunge, crappies, and walleye.
This fishing charter will expose you to significant fishing locations and top-quality gear, all for your pleasure. Fishing with this Charter is one of the fun things to do in Detroit Lakes, MN.
Address: 912 McKinley Ave Box 125, Detroit Lakes, MN 56501, United States
Explore more cities in Minnesota, check out our list of things to do in Two Harbors and things to do in Bemidji for a fun time
9. Tri-State Diving
Minnesota has a far-flung distance from any ocean, but that does not prevent people in Detroit lakes from engaging in scuba diving.
Tri-State Diving is a dive operator and shop that offers rental, sales, and diving services for visitors who want to enjoy the stunning and fresh Minnesota's lakes.
The city features some of the finest freshwater diving you can find anywhere in the world, several crystal clear lakes in this area, and plenty of fish and artifacts to explore.
Tri-State Diving operator and owner Gary Thompson is an expert diver and archaeologist. He discovered many historical items while diving, ranging from buffalo skulls to wedding rings and sunken tools.
Scuba diving is an enjoyable activity for anyone. With Tri-State Diving, you are sure of a splendid experience during your visit to Detroit Lakes.
Address: 28300 Little Floyd Lake Rd, Detroit Lakes, MN 56501, United States
10. Shady Hollow Flea Market
Shady Hollow Flea Market might be the perfect shop for antique items. It is available from Memorial Day till Labor Day.
The Flea Market features boutique storefronts and numerous vendors operating on the 3.5-acre land. You can explore various antique items, such as sports equipment, fashion items, jewelry, unusual objects, stereo gear, tools, memorabilia, toys, and others.
Take your time to browse through the many items available. Then, purchase items to take back home to your loved ones.
You'll likely become famished after a long time of shopping. You should check out the Shady Hollow Grill to have delicious American dishes for breakfast.
You can also check out the food truck there and eat some delicious doughnuts, corn dogs, and kettle corn.
Address: 12673 Co Hwy 17, Detroit Lakes, MN 56501, United States
11. Polar Fest
The Polar Festival is an event that welcomes the winter season every February. The festival offers many fun opportunities, from outdoor activities to warm diners and fireworks to snow sports and crafts.
Visitors can improve their ice fishing skills at the Poles N' Holes Fishing Derby, partake in the Freeze Your Buns Run, enjoy the kite flyers at Cool Kites on Ice, appreciate the fireworks, and play Golf on a frozen course.
You can also enjoy the hotdish challenge, the Polaritaville dance, polar exploration demonstrations, hockey competitions, snowmobiling, skiing on Detroit Mountain, and an ice harvest exhibition.
The festival also carries out the Polar Festival Plunge, all geared towards raising funds for summer progress and after-school in the city.
Address: Detroit Lakes, Minnesota, United States
12. Northwest Water Carnival
The Northeast Water Carnival is a fantastic celebration you do not want to miss out on during your vacation in Detroit Lakes.
Over 60 water-related events and activities are showcased in the Carnival. It is one big summer celebration that everyone in the area and beyond wants to reckon with.
For the entire week, you can be part of tournaments, pageantry, and parades; all of these activities have a water theme.
Join other people to enjoy the water ski shows, partake in after-fights, splash with the water balloon and tosses, and float speedily in the inner tube or swimming races.
You can go bike touring, build sandcastles, showcase your culinary skills during a chili cook-off, play beach soccer, enjoy a healthy breakfast on the bed, and others.
Address: Detroit Lakes, Minnesota, United States
13. Detroit Country Club
Generally, Minnesota is a haven for every golfer. As a result of its undulating green landscape, Detroit Lakes has excellent golf courses you will love to check out during your vacation.
The Detroit Country Club is a beautiful 36-hole golf facility designed by David Ross, an architect who has developed many top-tier golf courses in North America.
Detroit Country Club has two golf courses: the par 64 Lakeview Golf Course and the par 71 Pine to Palm Course, surrounded by beautiful lakes.
The scenic Lakeview course features 18 holes surrounded by traps and expansive greens, with excellent views that make golfing quite interesting.
At the same time, the Pine Palm Course features the most beautiful golf course layout in Minnesota, with its challenging undulating landscape and tree-lined fairways.
These two golf layouts have clubhouses that provide convenient facilities for golfers, and their shops contain modern golf equipment and apparel. Golf lessons are offered for small groups giving out the basics of golf to avid players.
Address: 7259, 24591 Co Hwy 22, Detroit Lakes, MN 56501, United States
14. Detroit Lakes City Beach
The Detroit Lakes City Beach sits gently on the shores of Little Detroit Lake. This one-mile sandy beach occupies a landmass of 4.8 acres. It offers swimming activities and a lifeguard area.
This attraction features two boat launching areas and an observation pier. Many parking areas are available at the Becker County Fairgrounds on the south corner of Rossman Avenue.
The City Beach also has a fishing pier which allows visitors to fish in the area. It is also handicapped-accessible.
Address: Washington Park, Detroit Lakes, MN 56501, United States
15. K & K Tubing
Still wondering what to do in Detroit Lakes, MN? Cool off from the heat in Minnesota by going tubing with K & K Tubing. They offer tubing tours along the Ottertail River and provide all the gear you need for a beautiful experience.
You can float on an inner tube at a slow yet exciting pace and enjoy a relaxing two-hour ride. Visitors are provided with wide, comfortable tubes with cup holders and handles. On request, you may be offered a smaller one for a backrest.
Kids are not left out of the fun, as they are offered kiddies-sized tubes, including bottoms and backs for the children's comfort, a free additional tube, and shuttle services.
The waters are safe and calm, and tubing is one perfect way to appreciate the outdoors in Minnesota, together with its peaceful and beautiful scenery.
Address: 33551 MN-34, Detroit Lakes, MN 56501, United States
Explore more cities in Minnesota, and check out our list of things to do in Mankato, things to do in Winona, and things to do in Red Wing for fun.
16. Festival of Birds
For birdwatchers, one of the best things to do in Detroit Lakes, MN, is to take some time to enjoy bird watching at the Festival of Birds. Detroit Lakes is in the center of a transition zone amidst tallgrass prairie, conifer, and hardwood forest ecosystems.
The place also comprises wetlands and lakes, making it home to about 275 varieties of birds and a top attraction for birdwatchers.
Tons of birders come to this place each spring for the yearly Festival of Birds. You can engage in activities, such as morning field excursions and keynote speeches, as people in charge share information for bird lovers from different states.
Come with your hiking boots and binoculars for scouting and research trips as professional birders guide groups on excursions to search for varieties of birds while also identifying essential species.
Visitors can learn or improve techniques in identifying birds, adopt the expert's recommendations on unique patterns and behaviors, appreciate nature cartoons and comics, and even appreciate outstanding photography.
Address: Detroit Lakes, Minnesota, United States
17. JF Stables
If you enjoy riding horses, one of the fun things to do in Detroit Lakes, MN, is to check out the JF Stables for a wonderful horse riding experience.
JF Stables features 12 expansive box stalls and many heated indoor and outdoor areas, convenient sitting areas, plenty of tack lockers for boarders, rich meadows for turn-out, and others.
The JF Stables is surrounded by oak trees and is located in the southern region. Sand footing provides the horses with a clean and ideal environment for horse training.
Jf Stables aims for visitors to have a great time with their horses and come out rejuvenated from the hustle and bustle of life events.
Address: 21168 Klein Rd, Detroit Lakes, MN 56501, United States
18. Spa Within
If you are searching for a place to engage your senses and relax your mind, body, and soul, then the right place to visit is the Spa Within in Detroit Lakes, MN.
Spa Within offers various types of spa treatments and techniques for both genders. This establishment has the best hands and certified individuals to give you an excellent Spa experience.
Body treatments, cosmetic procedures, hand and foot therapies, facials, and massages, are some of the services offered at Spa Within.
For facial treatment, they conduct skin analysis to check the preferable treatment type for your skin. Give your feet and hands a nice massage, or make reservations for a session.
Address: 1200 E Shore Dr, Detroit Lakes, MN 56501, United States
19. Detroit Lakes City Park
City Park is a perfect tourist attraction for picnics and day trips. It has picnic tables and seats to relax with friends and family and have a good time.
These picnic tables have power and grills to showcase your culinary skills to your loved ones and friends.
One of the park's main features is its Lakeview Frisbee Golf, available for you and everyone you come with.
It has an expansive green area and 18 holes bordered by traps. The course has superb views, especially from the tee area where the 7th hole is.
This particular area is the peak of the neighborhood, offering beautiful vistas. There is a tennis court if you are not really into golfing.
Address: Washington Park, 1355 Washington Ave, Detroit Lakes, MN 56501, United States
20. Washington Square Mall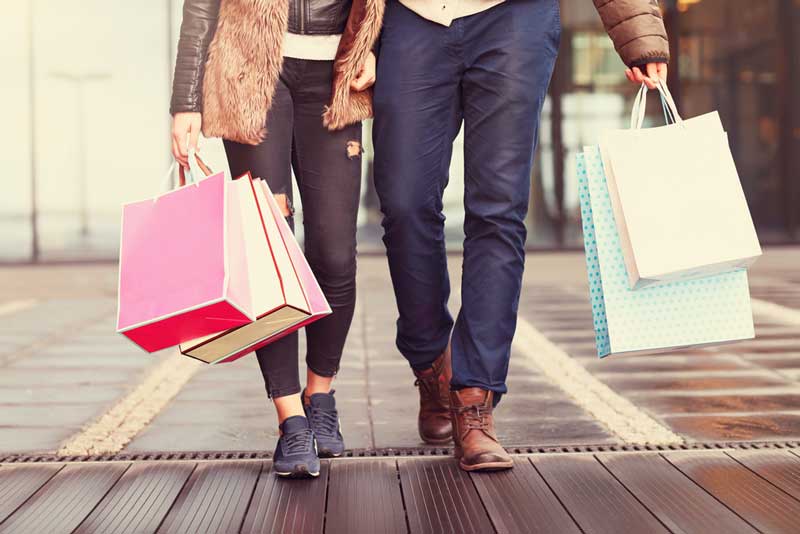 Washington's Square Mall houses different shops, food businesses, and other amenities. This multi-complex features over 30 companies with a movie theatre to ensure visitors enjoy their visit.
You can check out Washington Square Mall to see a movie after shopping and walking around several facility areas.
Numerous special events are held at Washington Square Mall, providing residents and visitors with the best fun and entertainment.
You can drop by the Washington Square Mall anytime during the week to give yourself and your loved ones a memorable vacation.
Address: 808 Washington Ave, Detroit Lakes, MN 56501, United States
21. Roasted Pub and Eatery
The Roasted Pub and Eatery is a well-known restaurant in Detroit Lakes for its exceptional homemade beer and coffee. Their coffee is fantastic. It is most enjoyed with their freshly made cupcakes.
They have different types of excellent beef and poultry type dishes. Their environment is lovely, with a beautiful indoor atmosphere and outdoor dining on sunny days.
Their menu includes sandwiches, salads, wood-fired pizzas, pasta, steaks, and fresh seafood. For drinks, they have cocktails, delicious wine, and beer.
Their foods come at reasonable prices, and their service is top-notch. They have a great staff as well.
Address: 815 Washington Ave, Detroit Lakes, MN 56501, United States
22. Long Bridge Bar, Grill, and Marina
Long Bridge, Bar, and Marina offer a beautiful and tranquil environment for locals and visitors to enjoy delicious beverages, food, music, and beautiful landscapes.
There are a variety of delicious foods to try out, including burgers, wings, hotdogs, sandwiches, and many more.
Also, enjoy the many liquor options, including cocktails, beers, and specialty beverages, such as Bridge Lemonade, Caribbean Mai Tai, and Long Bridge Bloody Mary.
Apart from great food and drinks, this place has a public dock where guests can park their boats upon arrival. Their staff will ensure your boats are well tied up. To enjoy the serenity of this place, you leave your kids at the playground.
Address: 2000 Long Bridge Rd, Detroit Lakes, MN 56501, United States
23. Tamarac National Wildlife Refuge
Immerse yourself in nature during your vacation in Detroit Lakes by visiting the
Tamarac National Wildlife Refuge
. It is a prime location for hardwood, tallgrass prairie, pine forests with marshes, outstanding tree views, and wildlife.
Undulating hills, lush meadows, marshes, calm lakes, woodlands, bog, and streams are some of the natural features of this 43,000-acre oasis.
You can bring a camera or binoculars for a guided wildlife drive trip. Check out the hiking trails to see the wildlife. You will be able to see over 40 different species like black bears, grey wolves, white-tailed deer, foxes, porcupines, moose, river otters, foxes, and many more.
Bird migration in the fall and spring seasons is enormous, as you can see different species of birds like previously endangered trumpeter swans, scarlet tanagers, warblers, indigo hunting, bald eagles, and others.
You can also go fishing for largemouth, panfish, northern pike, bass, and walleye at the lakes.
Address: 35704 270 St, Rochert, MN 56578, United States
Planning a road trip in Minnesota? Explore this list of things to do in Maple Grove, things to do in Alexandria, and things to do in Grand Marias for a memorable Minnesota road trip.
Plan Your Trip to Detroit Lakes
The city of Detroit Lakes has everything you need to have a splendid vacation. It is graced with beautiful parks, outdoor recreational activities for outdoor enthusiasts, seasonal festivals, and everything that will make your stay worthwhile.
You can't afford to miss out on all that Detroit Lakes, MN, offers!