Looking for the best and fun things to do in Glendale, CA?
The city of Glendale is situated about 8 miles north of metropolitan Los Angeles and is surrounded by San Fernando Valley and the Verdugo Mountains.
This place is known as the location for the Forest Lawn Park Cemetery, It is also a burial spot for notable Hollywood celebrities and Luminaries.
Glendale holds numerous destinations ranging from museums to delectable eateries and many others that will make your holiday a worthwhile experience for you and everyone you intend to bring along.
Planning a vacation in Glendale? Here are the top things to do in Glendale, CA.
Things to Do in Glendale, CA
1. Doctors House Victorian Museum
The Doctors House Victorian Museum has a history that stretches back to 1890 and is owned and managed by a company of doctors who resided there.
The Historical society made thorough renovations on the property to make it look as it was first built, visitors are allowed to have a tour of the property together with any of our staff to guide and tell you the past of this home.
The beautiful home was a property of Nell Shipman, a film producer and movie actress from Canada, visitors can also find exhibits in honor of her on display at the museum.
This is a one of Glendale CA attractions to visit for history lovers, take to exploring the fun exhibits presented in Doctors House Victorian Museum.
Address: 1692 Brand Park Dr, Glendale, CA 91201,
2. Forest Lawn Memorial Park
On our list of things to do in Glendale, CA, is the Forest Lawn Memorial Park . It is perched on a beautiful terrain, home to a voluntary cemetery and several attractions concerned with funerals and death.
The park was first opened in 1906 by some businessmen from San Francisco and got a new turnaround in 1912 when Hubert Eaton and C.B. Sims purchased the property.
The cemetery accommodates several notable Hollywood celebrities such as Sammy Davis, Carole Lombard, Nat King Cold, and Walt Disney.
The memorial park is also a place of abode to the Forest Lawn Museum, which showcases various exhibits of art pieces. The Hall of Resurrection and Crucifixion accommodates two Western Hemisphere biggest religious art pieces.
Address: 1712 S Glendale Ave, Glendale, CA 91205,
3. Brewyard Beer Company
If you are a beer enthusiast, one of the best places to visit in Glendale, is the Brewyard Beer Company, and should be on your list of things to do in Glendale, CA.
The Beer Company is the first mini brewery in Glendale and kicked into full functionality in 2015, Sherwin Antonio and Kirk Nishikawa own the brewer.
The Brewyard Beer Company focuses on making common beers that were originally made in the 19th century in California.
Their signature brews include Drums Please California Common Lager, Black Sunrise Black Common Lager, Sunday Morning Blonde Common and Smoking Redhead Irish Red Common Lager coupled with various Belgian flavors.
Address: 906 Western Ave, Glendale, CA 91201,
4. Glendale Center Theater
The Glendale Center Theater has a history stretching back to 1947 and is famous in the United States for operating consistently as a live theater without any breach weekly.
The Glendale Center Theater was established by Ruth and Nathan Hale, who were Salt Lake City actors. The theater originally started as the Hale Center Theater.
The building is a 110 capacity theater hall that provides visitors with an array of yearly performances such as children's performances, new works, musicals, and classic Broadway comedies.
From time to time, public auditions are held at the theater to bring in talents from around and beyond to express themselves.
The kids are not left out of the fun as there is a yearly children's summer theater camp where kids can showcase themselves in singing, dancing, acting, and other stuff. The kids can as well have their birthday parties celebrated at the theater.
Address: 324 North Orange St, Glendale, CA 91203,
5. Mignon Chocolate
If you are a lover of Chocolate the one place you do not want to miss out on is the Mignon Chocolate situated in Glendale, California, and should be on your checklist of fun things to do in Glendale, CA.
Mignon chocolate is a family establishment operating as a chocolatier and Ukrainian bakery in Glendale California. It originally started in the city of Kharkov, Ukraine in 1910.
Hovsep Ter-Poghossian founded the Chocolate store, Sr. The bakery became a favorite spot amongst the country's Jewish, Russian, Greek and Armenian people after the imprisonment of its founder in Siberia.
The family of Ter-Poghossian has been operating this branch of their bravery situated in Glendale since 2002 and displays over 60 different kinds of chocolates and truffles for visitors to purchase.
The chocolatier is famous and a huge destination in this city because its chocolates are produced with unique locally sourced ingredients and its long family recipes. Its special flavors are ginger, lime sea salt chocolates, dark chocolate dipped orange peels and hazelnut truffles.
Address: 15 N Verdugo Rd, Glendale, CA 91206,
6. The Alex Theater
The Alex Theater is a huge marker in Los Angeles County, it was first established for use in 1925 by the West Coast Langley Theater Circuit in memory of the son of the company's owner by the name Alexander.
The lush-built theater was famous for its iconic film that premiered all through the 20th century, the theater has made the debut of films like Going My Way and National Velvet. It also displays top-notch movies like the Temple of Doom, Indiana Jones, and Ben-Hur.
The Glendale Arts nonprofit organization has been in charge of the theater for a long time and has been focused on displaying over 250 live theater art performances every year, encompassing comedy shows, film industry award events, dance performances, and plays.
Numerous annual events were organized by the Glendale Youth Orchestra, the Los Angeles Chamber Orchestra, the Musical Theater, and the Alex Film Society, which displays classical films regularly.
Address: 216 N Brand Blvd, Glendale, CA 91203,
7. Visit Central Park
Despite being a small local park in Glendale, California, it provides visitors with a lot to do throughout the year with its numerous outdoor recreational activities.
The Park is perched next to different central Glendale attractions such as the Adult Recreation Center, the future site of the Armenian American Museum, and the city's Central Library and is not in any way partnering with New York's famous Central Park.
The Park is a place of abode for Glendale's street food cinema during summertime, a family-friendly outdoor style setting with live music performances, gourmet food trucks, and movie showings.
Address: 216 S Brand Blvd, Glendale, CA 91203,
8. Roslin Art Gallery
If you are a lover of history the one thing you want to indulge in when you visit Glendale, California is the Roslin Art Gallery and should be a major item on your bucket list of things to do in Glendale, CA.
If you intend to dig deep into Armenian art and the lifestyle of the Armenian people and their activities, this destination is indeed the right place to be.
The Gallery is focused on preaching and promoting Armenian art to the general public. The museum took after the name of a notable painter of illuminated manuscripts from old times by the name Toros Roslin.
Contemporary and unique pieces of art can be seen at the gallery and are for sure an ideal place to be and enjoy views of Armenian art.
Address: 111 W California Ave, Glendale, CA 91203,
9. Raffi's Place Restaurant
The Raffi's Place Restaurant comes with a Mediterranean setting perched in metropolitan Glendale, California, and is adjacent to the Americana at Brand that was initially established for use by the general public in 1994 and was founded by Gohar Vakijanian and Rafik.
The restaurant features various Middle Eastern and traditional Persian kinds of dishes together with Mediterranean cuisines that need ingredients that are sourced locally and fresh. You can also try out their iconic kebab dishes.
The restaurant is indeed a famous destination to find in this region and is visited by celebrities you know like Anthony Hopkins, Metta World Peace, and Jon Voight. You can choose to relax and enjoy a meal in their indoor or outdoor setting, and they also have lovely patio space and a beautiful courtyard as well.
The restaurant comes with a complete bar service with the best Mediterranean-style homemade cocktails.
Address: 211 E Broadway, Glendale, CA 91205
California has quite some cool cities in the United States to explore, here is a list of fun things to do in Roseville, things to do in Murrieta .and things to do in Corona for a fun exploration
10. Casa Adobe De San Rafael and Park
The Casa Adobe De San Rafael and Park were initially built in 1865 by the first Sheriff of Los Angeles named Tomas Avila Sanchez and his wife Maria Sepulveda. The home is a hacienda adobe-style structure.
The magnificent home was owned by this family, not until the late 1880s, when the property was acquired by several landlords who introduced several unique additions to the property. The property was bought by Glendale City in the 1930s.
Currently, the property is available for visits to the general public. It displays various artifacts that were owned by the Sanchez family, the original furnishing that the rooms come with, and many more.
Rooms available for visitors to stay upon visits are the salita small family parlor and den, the fully furnished bedroom, and the home's sala main guest parlor. Their exhibit rooms display various artifacts that are concerned with the life of Sanchez.
This makes one of the top things to do in Glendale, CA, for outdoor lovers, perfect for your checklist of places to visit in in Glendale, CA.
Address: 1330 Dorothy Dr, Glendale, CA 91202,
11. The Americana at Brand
The Americana at Brand is a leading city center complex in Glendale that is operated and owned by a corporation that is Los Angeles based and Caruso linked.
The complex was first established for public use in May 2008 and has over 80 tenant spaces on its entire complex and accommodates notable companies such as Barnes and Noble, Forever 21, Nordstrom, and Barneys New York.
Visitors can enjoy foods from their various unique restaurants such as the Pinkberry, Shake Shack, Cheesecake Factory. Enjoy a great deal of entertainment from their 18- theater Pacific Cinema and an open park facility situated right in the middle of the complex that showcases musical shows every hour and animated Waters of America.
Trolleys are available for visitors to use, 242 lush condominiums are open for rent on the entire complex.
Address: 889 Americana Way, Glendale, CA 91210,
12. Brand Boulevard
Brand Boulevard is a great destination for book enthusiasts. If you plan a vacation where you intend to spend a good time reading quality books, enjoying some shopping binge here should be your first stop in Glendale, California.
The Boulevard is quite popular for having a great cafe culture and its outstanding bookstores. Brand Boulevard is a sure place to enjoy great books in the city of Glendale.
This destination features numerous beautiful stores you would love to check out to make purchases of whatever item you have in mind, be sure to stop by and purchase something to bring back home.
Address: N Brand Blvd, Glendale, CA,
13. Mount Gleason
Mount Gleason is the fifth famous mountain summit surrounded by the San Gabriel Mountains and is part of the Sierra Club's list of renowned places.
The western side of the mountain range is where the destination is situated and is occupied by conifer tree ecosystems and can be accessed through vehicles from Mount Gleason Road.
The hiking trails to find here find their way up to the peak of the mountain, and the Pacific Crest Trail, which cuts through the spine of the mountain and is open for hikers through the Mill Creek summit, a hiking trail that has a length of 16 miles.
The destination also has a campground that is open to mountain hikers who intend to stay the night, they also have Messenger Flats Campgrounds and Lightning Point, both situated close to the mountain.
Address: Mt Gleason Ave, Los Angeles, CA,
14. The Glendale Galleria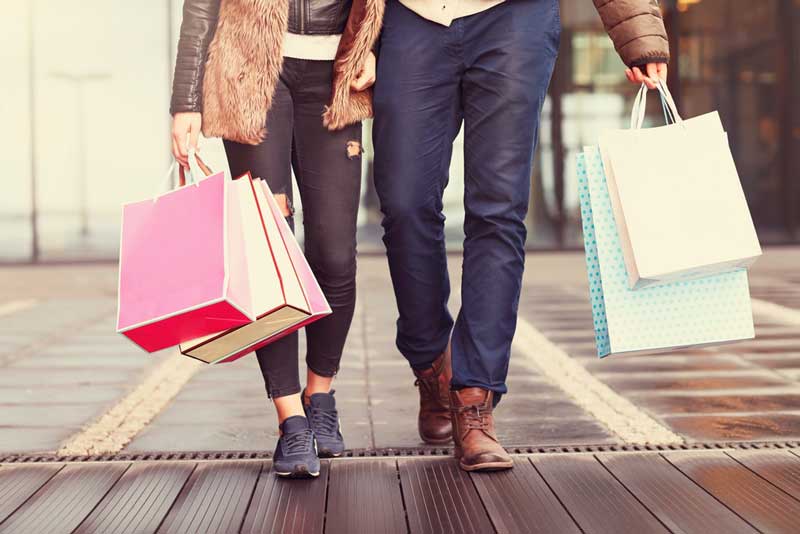 Another attraction to visit is the Glendale Galleria situated in California, it is a three-story shopping mall that offers a land area of 1.6 million square feet of business and retail space.
The Shopping center was first started in 1976. It is known to be one of America's notable shopping centers and the fourth largest shopping center in Los Angeles County. The center is owned and operated by the Brookfield Properties Retail Group.
The shopping center is popular for being the location for the first Disney and Apple store, and it is known for being the first three-story Target site in the world that was established in July 2007.
The Galleria to see here has over 30 million yearly patrons shop situated in the complex and accommodates retailers like Bloomingdale's Macy's JC.
The complex also features The Penny and Dick's Sporting Goods, Boutique stores Zara, Lush, and Uniqlo, complete and quick service restaurants, including In-N-Out Burger, Peet's Coffee, and Tea and Chipotle.
This answers what to do in Glendale, for a fun shopping experience, perfect for your bucket list of fun things to do in Glendale, CA.
Address: 100 W Broadway, Glendale, CA 91210,
15. Scholl Canyon Golf Club
The Scholl Canyon Golf Club is a tennis and golf club situated on the top of Verdugo mountain range, with an above view of San Fernando Valley and Glendale
The Sports facility has an 18-hole golf course that was originally designed by a man named William P. Bell, and this destination has been acknowledged as the nation's biggest casual golf course.
Visitors can make reservations for Tee times up for one week. The golf club has different golf teaching programs that will help guide players and students of a skill levels and age
Here has a complete golf facility, together with tennis courts for playing tennis. A snack bar and a pro shop is available, as well as the clubhouse and lawn, which are usually used for unique events like corporate meetings and weddings.
Golf lovers should add to their bucket list of things to do in Glendale, CA, for some tee time.
Address: 3800 E. Glenoaks Blvd., Glendale, CA 91206
Also check out our list of things to do in Beverly Hills , things to do in Fort Bragg and cool things to do in Truckee, if you are planning a California road trip.
16. Brand Park
One of the best things to do in Glendale California is to visit Brand Park. This park has a land area of 30 acres situated at the Verdugo Mountains foothills.
The Park provides guests with many options for outdoor and indoor recreational and entertainment activities for people of all ages and sizes.
The Brand Park is available to the general public 24 hours every day and was initially established in 1904 in the home of Leslie C. Brand and operated as a Brand Library and Art since 1956.
The park is open to the public daily between sunrise and sunset and was originally founded in 1904, In the home of Leslie C. Brand, which has been operated as the Brand Library and Art Center since 1956.
The Park, which is a 26,000 square foot complex, was initially designed after the 1893 Chicago World's Fair's East Indian Pavilion and is a place of abode for over 110,000 collections of music and visual arts.
They also offer recital halls, galleries, sculpture courts, a 1,734 square foot Brand Studio that provides visitors with visual and various art performing programs for guests and locals.
The Brand Park also accommodates the Friendship garden and Whispering Tea House, Doctors House Museum and Gazebo, and a wide selection of outdoor recreational facilities such as hiking and biking trails, softball and basketball fields, and children's background.
Address: 1601 West Mountain Street, Glendale, CA 91201,
17. Din Tai Fung Dumpling House
If you are a lover of great foods the one place to be is the Din Tai Fung Dumpling House, Glendale California to enjoy many delectable dishes and should be on your list of things to do in Glendale, California.
In 1958, a cooking oil company initially established the Din Tai Fung Dumpling House which has grown to be a famous destination for travelers.
The company established its original noodle and steamed dumpling restaurant in 1973 and has grown into chains of locations in the United States and Asia. It is also a site in Glendale surrounded by the Americana at Brand entertainment and Shopping complex.
The eatery has been acknowledged by Foreign publications like the New York Times and has gotten a star rating from Michelin in 2010 at its site in Hong Kong.
Address: 177 Caruso Ave, Glendale, CA 91210,
18. Catalina Verdugo Adobe
Another item on our list of best things to do in Glendale, CA, is the Catalina Verdugo Adobe situated at the foothills of Verdugo hills. The land area of this place is 1.3 acres and a place of abode for one out of the many city's iconic structures.
This iconic destination provides visitors with a handful of outdoor facilities, together with wooden guest tables and a brick patio. Here also houses remnants of the notable Oak of Peace.
Although the tree died in 1987, the trunks can be seen everywhere. Due to the much history in this property, the facility here does not allow visitors to have amplified sound and open barbecues in the area.
Address: 2211 Bonita Dr, Glendale, CA 91208,
19. The Parish Church of St. Mark
The
Parish Church Of Saint Mark
is also called the St Mark's Episcopal Church. It is a popular church in Glendale established in 1893.
This destination is situated at North Brand Boulevard inside the city. It has been shown on several television shows and series like the Mentalist and Desperate Housewives and is a notable center for film productions and concerts.
An ecclesiastical architect named Calton M. Winslow designed the building in 1947, the building displays the architectural fittings and components in Spanish and Gothic Revival settings.
It is famous for its ornate Gothic facade, an outdoor garden space, 100- foot spire, and the complete Jesus Statue. The outdoor garden is a serene space available daily for guests to enjoy the best meditation and relaxation it has to offer.
Address: 1020 N Brand Blvd, Glendale, CA 91202,
20. Hike Beaudry Loop
One of the best things to do in Glendale, CA, is to visit the Beaudry Loop situated in Glendale, California, this destination is a six-mile trail situated around the Verdugo mountain area and is at the center of the cities of Burbank and Glendale.
The trail loop's trailhead starts from Glendale beside Beaudry Boulevard, next to the spillway and flood control dam. Here is a great attraction for hikers of all levels.
The route to follow when hiking offers excellent views of the region of the San Gabriel Mountains and the Los Angeles region, offering a great opportunity for visitors to enjoy the spectacular views of the city and its untapped areas.
Address: 3110 Beaudry Terrace, Glendale, CA 91208
21. Foxy's Restaurant
One of the best things to do in Glendale, California if you are a lover of great foods is to visit Foxy's Restaurant and should be a major item on your checklist of Glendale CA attractions to visit.
The historic Southwestern-style setting of the Glendale eatery was established in 1964 and treats its visitors to quality and sizable portions of Mexican foods for breakfast, lunch, and dinner every day and classic American dishes.
The restaurant provides visitors with unique outdoor and indoor seating and an open-air patio dining and is situated adjacent to the Americana at Brand and Glendale Galleria Shopping Centers.
The restaurant features a great selection of dinner fare, coupled with unique cold and hot wraps and sandwiches, appetizers, delectable sea, and land entrees, and classic cheese omelets.
Vegetarians are also not left out of the box. They can treat themselves to the delectable vegan menu in the restaurant coupled with breakfast menus such as Benedicts, egg dishes, and other morning specialties. Beer, cocktails, and wine menus are offered here as well.
Address: 206 W Colorado St, Glendale, CA 91204,
22. Glendale Federal Savings Building
The Glendale Federal Savings Building is one of the city's historic structures. The building was designed and built by a Peruvian architect by the name of W.A Sarmiento in 1959.
This man was a leading force in the design and construction of hundreds of iconic contemporary buildings in the entire United States during the Middle 20th century.
The design of the structure of the building was commissioned by CEO J.E Hoeft and Glendale Federal Founder. The building was designed in a manner to showcase the Contemporary style of the West Coast.
Currently, the structure is famous for its iconic architectural fixtures like its bright red unique angled stair and elevator tower, which is perched on the first floor of the building, providing a great range for natural sunlight
Other iconic architectural elements to find here are their blue enameled steel louvers that rotate the entire day cos of their use of solar energy.
Address: 401 N. Brand Blvd. Glendale, CA 91203
23. Verdugo Park
Verdugo Park is a huge destination in the city of Glendale, California with numerous fun-filled activities to engage your friends and loved ones. Be sure to make this a major consideration on your checklist of cool things to do in Glendale, CA.
The park is one of the many big parks in Glendale and is situated close to the Verdugo Mountains where it took after its name.
The park is graced by myriads of people daily due to its many activities including a baseball field, numerous picnic tables to relax, lush lawns, forested areas for shelter, and many more.
The park also has a lap pool, complete service restrooms, community rooms, a gymnasium, and many recreational programs.
Address: 1621 Cañada Blvd, Glendale, CA 91208
24. Deukmejian Wilderness Park
The Deukmejian Wilderness Park has a land area of 709 acres situated beside the San Gabriel Mountains foothills, occupying most of the northern land area of Glendale City.
The park displays Mountain heights of about 2,159 to 4,775 feet throughout its forested ecosystems, chaparral, sage scrub and is situated next to the Angeles National Forest.
Most of the activities to see here when you visit are situated around the 12- acre land area adjacent to the southern side of the park called the Park Center, which accommodates the iconic Le Mesnager barn facility and the park's ranger station.
Many other areas of the park are relatively calm and serene, although there are hiking trails available on-site to provide visitors with the opportunity to enjoy wildlife viewing and the beautiful views of the Crescenta Valley.
Address: 3429 Markridge Rd, Glendale, CA 91214,
25. Autry Museum of the American West
Without doubt, one can say the city of Glendale, California houses lots of museums, and one place you want to be is the Autry Museum of the American West.
Part of its goal is to give a detailed history of the American West. The Museum originally started operations in 1988 and encompasses many events and exhibits that are concerned with showcasing the history of the American West.
Various other mediums or media used to tell this history include film festivals, musical recitals, and lectures.
Address: Autry Museum of the American West
26. The Museum of Neon Art
Another iconic spot to visit in Glendale, California, is the Museum of Neon Art major referred to as MONA, It is notable for being the first art museum that has over time been focused on chronicling neon art, electric media, neon lighting advertisements, and kinetic art.
The museum was first established by Richard Jenkins and Lili Lakich in 1981 in the central Los Angeles area before relocating to Glendale in 2016. Currently, the museum houses the biggest electric media collection and neon signs from Los Angeles iconic markers like the Brown Derby and Grauman's Chinese Theater.
The Museum is focused on helping the entire public understand the intricacies of the neon media. It is dedicated to showing rotating exhibits of iconic neon signs and creative works of the best neon artists in the world
Address: Address: 216 S Brand Blvd, Glendale, CA 91204,
27. Verdugo Mountains Open Space Preserve
The Verdugo Mountains Open Space encompasses 244 acres of land in the Upper Los Angeles Watershed in Glendale, CA.
The Preserve is in a region marked as an important ecological area by Los Angeles County. This beautiful nature preserve brims with over 2,300 coast live oaks, big leaf maples, sycamores, bay laurels, and other local trees.
There are plenty of streams and springs that serve as homes for different species of marine life. The Preserve features 4,000 acres of open natural space and parkland owned by the City of Glendale, Los Angeles, California State Parks, Santa Monica Mountains Conservancy, and the City of Burbank.
The nature preserve has an extensive trail network, allowing visitors to enjoy spectacular views of the area. Outside activities include hiking, horseback riding, mountain biking, birding, and photography.
Address: Oakmount View Dr, Glendale, CA 91209, USA
28. Paperback Brewing Company
If you are a beer enthusiast, one of the ideal ways to enjoy your stay in Glendale, CA, is to check out the Paperback Brewing Company.
This Brewing Company offers visitors an unmatched beer experience in a beautiful setting. Their beers are brewed with high-quality ingredients to give guests a unique beer experience.
The Paperback Brewing Company features a broad selection of finely drafted beers such as Dollar Star Heroes, Clownin' Around, Lucky Bunny – With a Chainsaw, Czechs Who Wear Leather, One Night With Nora, Attack of the Space Cats, and many more.
You can also check out their vast selection of seasonal and Flagship beers. Apart from the beer, they have great choices of delicious foods to try out to make your beer experience complete.
Address: 422 Magnolia Ave, Glendale, CA 91204, USA
Explore more cities in California, check out our list of things to do in Idyllwild , things to do in Capitola and things to do in Lancaster for a fun time
Plan Your Trip to Glendale
Glendale, California holds numerous historical locations coupled with a rich, dynamic culture that you would love to be part of. The city is indeed a perfect destination for travelers wanting to enjoy a splendid holiday experience with loved ones and friends.
Start planning your trip to Glendale, CA, create your bucket list of what to do in Glendale, CA, during your visit, also pin this guide as you take to having a fun trip in Glendale, CA.