Looking for the best and fun things to do in Corona, CA?
Corona City is the 13th largest city in California, The city of Corona was also known as the "Lemon Capital of the World ". This name was given to it due to its unique growing conditions.
Recently it was called "Gateway to the Inland Empire."This city is located in Riverside County, California, southeast of Los Angeles.
Corona consists of exciting sports fields, restaurants, hotels, recreational amenities. It is said to contain almost 400 acres of parks.
Significantly two types of weather are experienced here: hot summers and warm winters. For a fun vacation, here are the top things to do in Corona, CA.
Things to Do in Corona
1. Explore Dos Lagos
Dos Lagos has a rare but unique atmosphere to serve as a meeting place for the community.
Suppose you are in search of a fantastic outdoor shopping paradise that contains about 60 different stores, an amphitheater, a cinema, and more interesting facilities. In that case, Dos Lagos is the place for you.
They don't just offer a great shopping experience, they also provide a serene atmosphere to enjoy a meal at classic restaurants or a concert.
Dos Lagos also has two scenic lakes, a bamboo bridge, and a plaza with seating. It is ranked as one of the best things to do in Corona, CA.
Different options are offered to you, to either shop, dine or go just for fun. Dos Lagos is situated on the Temescal Tim Mines and the Butterfield Stage Coach, a historical site.
Address: Dos Lagos Dr, Corona, CA 92883, USA
2. Mike Raahauge Shooting Enterprises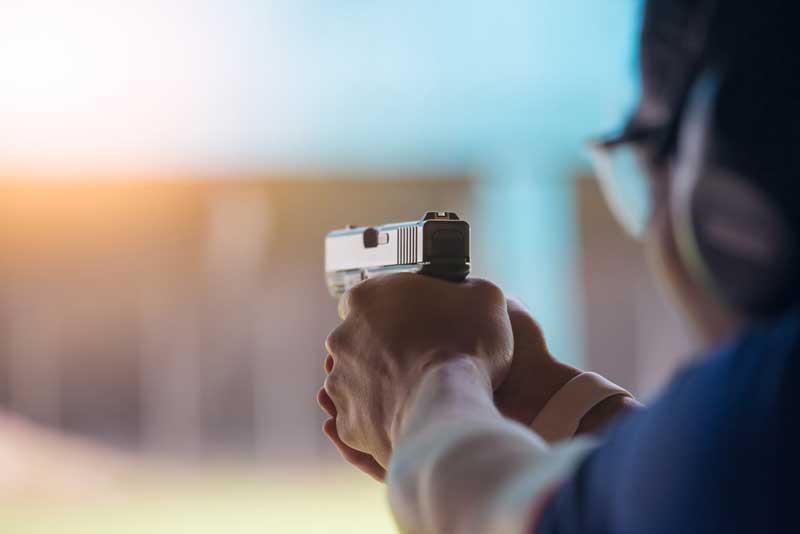 The Mike Raahauge shooting Enterprises is found in the Prado Basin and hills, mountain and bordered on all sides by National Forest. This is a very cool place, especially for sports fans.
In Corona's Mike Raahauge shooting Enterprises, visitors' targets range from airborne clay pigeons, stationary bull's eyes, and other clay targets.
This shooting range accepts beginners as well as the skilled with shooting experience. What makes shooting more fun is the wide variety of guns and many shooting areas to choose from.
Visiting Mike Raahauge shooting Enterprises is one of the fun things to do in Corona, CA.
Address: 14995 River Rd, Corona, CA 92880, United States
3. Pole Position Raceway
Pole Position Raceway gives you a wonderful experience in go-kart racing. They help you test your driving skills and increase your speed and One of the best things to do in Corona is a visit here.
They are renowned for hosting birthday parties, corporate parties, reunions, and other events, making the Venue more kid-friendly.
Their staff is always busy making sure everyone has a wonderful experience. You never know you might see your favorite celebrity.
They created the world's best electric kart known as formula EK20 pro kart for a pleasurable time.
Ten million dollars has since been invested to calm the environmental problems repeatedly caused by gas engines.
You will find the best adrenaline rush at this North America's best Motorsports entertainment venue In the absence of smelly fumes as their indoor karting has climate-controlled amenities.
Pole Position Raceway welcomes you for a fun experience from private groups to walk-in racers.
Address: 1594 E Bentley Dr, Corona, CA 92879, United States
4. The Art Colony
Art Colony is a gallery filled with local art and volunteers who are always ready to answer your questions to give you more insight into a particular art.
Art Colony was set up in 2011, and it's located in the Corona Heritage park. It was built by Eric Peterson and a small group of artists.
Every art in the gallery signifies something unique, and it sends a strong message to the viewers.
Their paintings are beautiful and unique. There is also a center for marriages and get-togethers.
They showcase different artistic talents and art made by school-age kids. They also offer a calm and quiet environment, with a large parking garage.
Address: 3120 Taylor Ave, Corona, CA 92882, United States
5. Fender Guitar Visitor Center
Fender Guitar Visitor Center is one of the best things to do in Corona for a fun time. They offer a factory tour called Fender tour to see how raw materials are refined into amplifiers, basses, fender guitars, and other items.
The City of Corona has many cool and exciting places, which is undoubtedly one of them, especially if you are a lover of guitars.
Here, both old and young are welcomed. If you haven't visited this place, you are missing out.
Fender Guitar Visitor Center showcases Hard Rock, a once-in-a-lifetime opportunity to get the best of rock.
They feature historical artifacts, photos, hundreds of instruments, and more than 8,000 square feet of exhibits. You get to meet the Hard Rock Strat guitars legends in one place.
The whole musical story, right from 1946 up until date, is on display to give you a practical educational and memorable experience.
Address: 301 Cessna Cir, Corona, CA 92880, United States
6. Skyland Ale Works
Skyland Ale Works is a craft brewery and serves unique beers in the tasting room with a supreme environment that makes you feel relaxed.
Skyland Ale Works is very spacious, featuring indoor and outdoor seating.
They serve local brews with exceptional taste without food or snacks, just for you to enjoy your drinks.
Their local brews are top-notch and make you want to visit every day.
Skyland Ale Works is open on Thursday from 3pm – 9pm, on Friday and Saturday from 2pm -10pm, while on Sunday from 12pm-7pm.
ADDRESS: 1869 Pomona Road E & F, Corona, CA 92880, United States
7. SC Village Paintball & Airsoft Park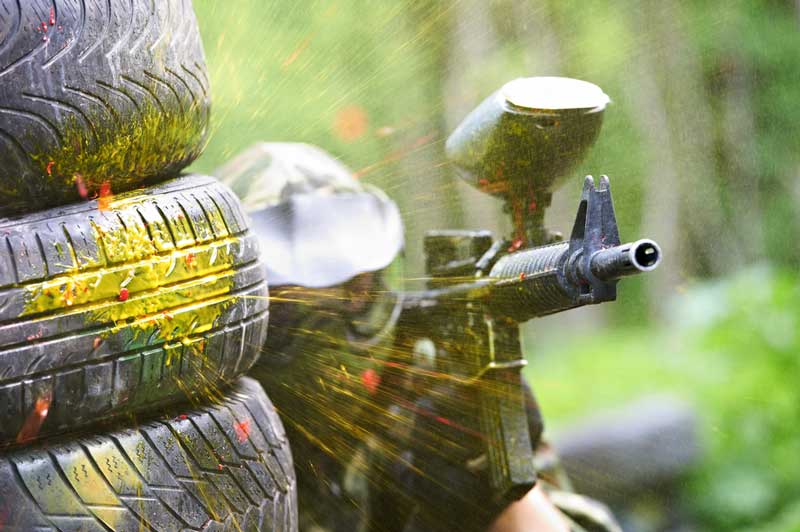 SC Village Paintball & Airsoft Park is best for serving you a unique and lively packaged paintball experience. All equipment is provided to ensure you don't lack any equipment needed during the game.
This park doesn't just pay attention to professionals but also beginners or novice individuals. It was built in the North of Corona, with a 100-acre property for paintball and airsoft games.
SC Village Paintball & Airsoft Park offers outdoor paintball fields of about 25 actions named after many countries.
Private events of different groups are also organized in SC Village Paintball & Airsoft.
Address: 8900 McCarty Rd, Corona, CA 92880, United States
8. Club 80's Bar and Grill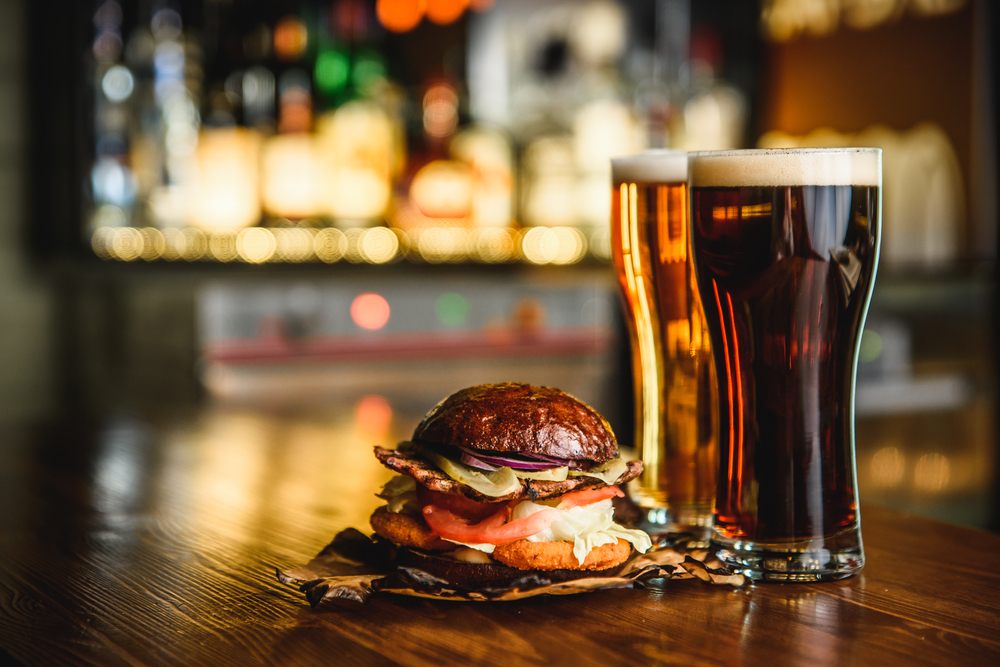 Club 80's Bar hosts a dance party every Thursday, particularly for those in their 80's and 90s. This club was built to remember the great music sung in the 1980s.
If you are a lover of old-school music from the 80s and 90s, this is the best place for you. You can groove all night long.
They serve delicious meals with unique tastes as well as provide a bar. The bar is filled with different kinds of wines and beer and a vast floor for dancing.
They are opening from 8pm -2am daily, it is advised you come early because visitors are not allowed in once their capacity is reached.
Address: 9022 Pulsar Ct, Corona, CA 92883
9. Skyline Drive Trails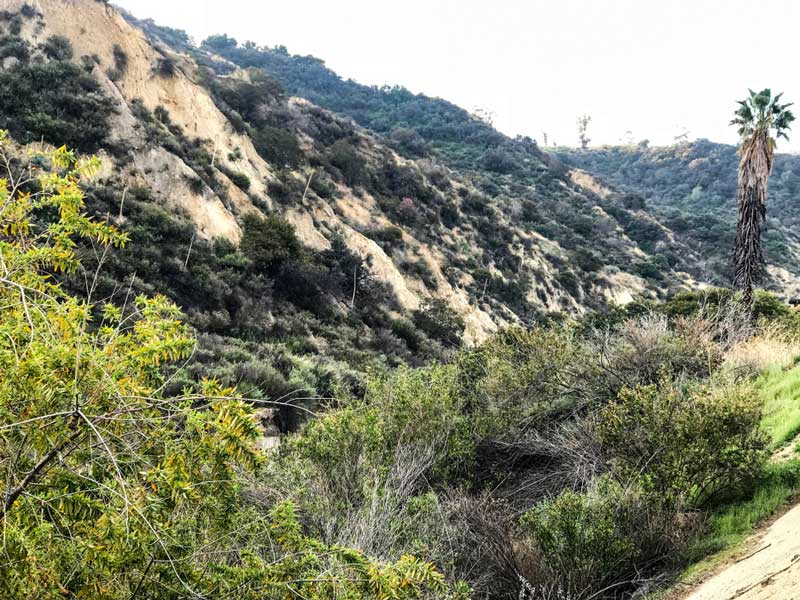 One of the best things to do in Corona, CA, is to visit Skyline Drive Trails. Skyline Drive Trails is built inside the Shenandoah National Park in south Corona.
This park is known for its breathtaking historical national treasure with beautiful wildflowers.
All you need is enough water and food. Get ready for an unforgettable experience.
Skyline Drive Trails is always open, and there are several trails for beginners, intermediate, or experienced hikers. Hence you don't have to worry about not being good at hiking.
The ocean and Catalina Island can be seen brightly from the top, especially after rainfalls.
Address: Skyline Dr, Corona, CA, USA
10. Tom's Farms
Tom's farm is a unique center known for just selling fresh vegetables and fruits. Tom found a perfect spot in the early '70s, named Tom's Farms.
Over the years, the farm is usually visited by people from far and wide to buy fresh products.
Now people don't buy fresh products but also enjoy fun-filled activities.
Tom's farm is filled with energy and enjoyment, making it one of the most desired things to do in Corona, coupled with live music, horse rides, a craft fair, shops, and a small zoo.
Tom started to work at a produce stand from the age of five, and people say he is a farmer right from birth.
Visiting Tom's Farm, you can watch the ducks swim while sitting on the patio near the pond while listening to live music from local entertainers.
Address: 23900 Temescal Canyon Rd, Temescal Valley, CA 92883, United States
11. Brentwood Park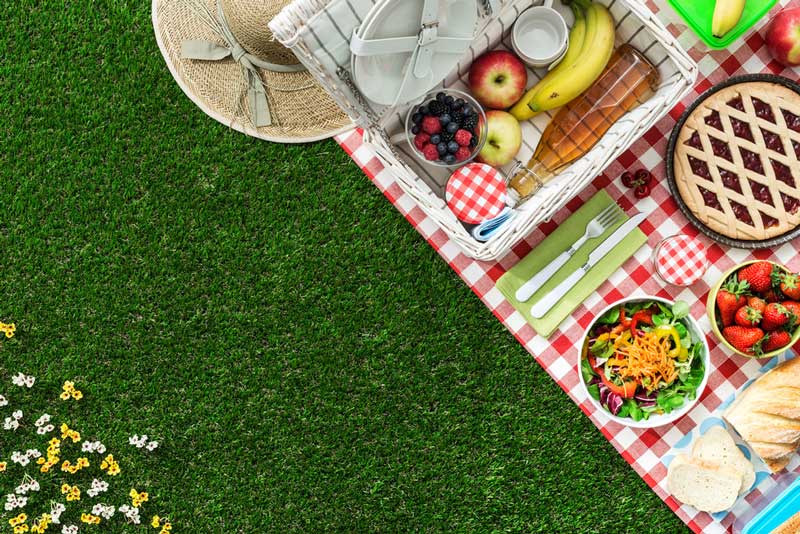 Brentwood Park is known for exciting facilities like the picnic area for supreme outdoor seating in a conducive environment.
It has a basketball court for basketball players and enough space for the fans who choose to watch. They also have a volleyball court which is also fully equipped.
They have a playground not just for kids but adults as well to have fun and a wonderful moment.
They also serve delicious barbecues and have a drinking fountain to provide you with water.
Their restrooms are always cleaned, and disinfectants are always used to prevent any form of germ. Their staff is highly trained to serve you and make sure you enjoy your stay.
Address: 1646 Dawnridge Drive. Corona, CA 92882
12. Luna Modern Mexican Kitchen
Luna Modern Mexican Kitchen serves delicious appetizers and great lunch and Mexican food for dates.
They offer good liquor for special events and a suitable environment for business meetings with moderate noise and free WiFi.
They also provide a safe parking garage for your cars and bicycles and heated outdoor seating for your comfort.
When you hear Luna Modern Mexican Kitchen, get ready for delicious meals, awesome services, and an excellent atmosphere from year to year. They have enough space to occupy up to 50 guests at once.
This Mexican Kitchen is known for its cultures and traditions and special flavors in its meals worldwide.
Francisco & Linda Perez and their son Cisco started operating this restaurant in 2011. Luna serves 40- 50 different Tequilas and a wide variety of beer, as well as refined wine.
Address: 980 Montecito Dr. Suite. 110, Corona, CA 92879, United States
13. TAPS Fish House & Brewery
TAPS is a unique fish house that serves you seafood with different flavors from all over the world.
TAPS ensures their fish and steaks are always of high quality whenever served. Hence their fish is hand-cut.
TAPS Fish House & Brewery has a brewing team that technically produces 46,00 gallons of beer every year.
The classic brewing tradition of Europe, England, Belgium, and Germany are reflected in most of their beers.
TAPS Fish House & Brewery brewery has won different high American beer festival medals, and it's a magical experience for men and women. It was founded in 1999.
Their restaurant serves seafood and steaks, together with award-winning ales and lagers made in Europe. Also, their unique wine has won the Wine Spectator Magazine's Award of Excellence for the past five years.
Address: 2745 Lakeshore Dr, Corona, CA 92883, United States
14. Aerosports Trampoline Park
Aerosports Trampoline Park is a place to experience open jump sessions and games of dodgeball.
It also consists of pits diving filled with foam blocks and a different division for kids while making sure they play on their trampolines.
Aerosports Trampoline Park offers fun and enjoyable activities and great health aids activities.
Jumping on a trampoline strengthens and lengthens muscles and develops balance, motor skills, coordination, and great values.
Their staff is extremely friendly, and they give you access to walk around the area undisturbed.
They also host events like family parties and birthday parties. There are comfortable couches for older ones to sit on.
Address: 280 Teller St #120, Corona, CA 92879, United States
15. Skull Canyon Zipline
Skull Canyon starts on the Eastern side, located in the Estelle Mountain Nature Reserve. Skull Canyon gives visitors a unique opportunity to study local plants and animals.
What's more exciting is how the name Skull Canyon was formed. The fact is that a coyote skull was found in the Canyon, which explains the name Skull Canyon.
They offer zipline tours for all ages and skill levels. The main trip is excellent for all ages, but an extreme trip is recommended for the more adrenaline persons.
Skull Canyon also has a picnic area where you can hangouts with your family and enjoy the beautiful environment. All you have to do is bring food and drinks and have a great time.
The staff in Skull Canyon pay attention to visitors. They give guidance and make sure you feel safe while also having a great experience.
Skull Canyon Ziplines are open from Friday to Tuesday from 9am-5pm, but are closed on Wednesdays and Thursdays.
Address:13540 Temescal Canyon Rd, Corona, CA 92883, United States
Planning a trip to Alabama road trip, don't miss our checklist of fun things to do in Auburn, things to do in Montgomery and fun things to do in Decatur.
16. Live Oak Inn
Live Oak Inn is famous for Rockafellas and live bands with indoor and outdoor stages to give you a fabulous experience.
In Live Oak Inn, you can listen to local bands every Thursday live. While on Tuesday is karaoke night and tacos. The Rock N Roll BBQ with classic live rock cover bands and delicious meals on Saturday.
Live Oak Inn was built in the 1950s as a restaurant. Great music lovers visit Live Oak Inn's newly opened bar and watch live bands.
This newly transformed bar offers delicious meals, drinks that Live Oak Inn is known for, and local micro-brewed beers and live music.
It has been referred to as a ghost house and said to be haunted for the past 25 years with vacant toilets mysteriously flushing on its own, ringing of bells, and strange whispers.
Address: 21700 Temescal Canyon Road Corona, CA 92883
17. Glen Ivy Hot Springs Spa
One of the best Spa in America is the Glen Ivy Hot Springs Spa. They offer services that range across spa treatment, procedures, and wellness packages to give you a fun time.
Glen Ivy Hot Springs also offers health and beauty transformation and an excellent environment for relaxation.
They also serve healthy food, restorative treatments and discover nature's beauty beneath the Santa Ana Mountains with healing waters.
You are given other options like a steam room, red clay-based mud bath, 17 pools, and Adventure baths.
In Glen Ivy Hot Springs, mud is not used twice; they ensure it changes regularly.
They also offer WAFA Cave, a warm place to dry your mud. You can take it off once the mud has dried.
Address: 25000 Glen Ivy Rd, Corona, CA 92883, United States
18. Stagecoach Park
Stagecoach Park is a little park and a great place to visit with your family for a wonderful fun-filled experience.
It has a beautiful playground for kids, and sidewalks are provided as an opportunity for a walk while the kids play.
They offer an exciting atmosphere, especially for kids. They also have a covered area for parties.
Their restrooms are very clean and easy to use. They also have a center for you to enjoy delicious barbeques.
 Address: 2125 Stagecoach Rd, Corona, CA 92880, United States
19. Corona Heritage Park and Museum
Corona Heritage Park and Museum is one of the best things to do in Corona. It comprises a park with historical awareness, nature, studios, gardens, and more.
Here, you also have a museum for those who have a passion for art and a park for pottery-making, as well as woodworking and ceramics, all in one location.
It was initially built in the 1910s and was transformed into a railroad museum, art gallery, and special center. It is now known as Corona Heritage Park and Museum.
Other exciting events here include gardening, studios, classes, historical awareness, field trips, programs for exercise, cultural events, weddings, receptions, etc.
Its garden serves as a beautiful venue for weddings, surrounded by beautiful arts, making your day memorable.
What makes it more exceptional is its success as a 100% volunteer non-profit organization.
Address: 510 W Foothill Pkwy, Corona, CA 92882, United States
20. Starlight Dos Lagos 15
Dos Lagos Luxury Theatres, located in Corona, has an Extreme presentation Experience in short known as EPEX.
They offer a great movie experience. Their tickets are very affordable, and they also give discounts on snacks and drinks.
They also serve wine and beer as well as delicious meals. They offer a magical movie moment with Atmos sound.
The shows start at 6:00 pm. Adults are allowed access for as low as $10.00, and students with valid ID cards are also allowed into the theater.
Children aged 3-11 get in with $6.00, while seniors aged 55 and above are asked to pay $5.00.
Military personnel, police officers, firefighters are given a discount; they will have to provide their valid ID cards. The Fugitive Beach is just one of the best things to do in Corona, CA.
 Address: 2710 Lakeshore Dr, Corona, CA 92883, United States
21. Dos Lagos Golf Course
Dos Lagos Golf course offers a fun-filled game of golf for all skills levels, viewing the Cleveland National Forest.
Dos Lagos Golf also provides a cheap but classic venue for weddings and other events.
You deserve a fascinating and flawless service with a serene environment, where you can learn more about sand traps, water hazards, and fairways.
Don't get too surprised when you get the best service and memorable experience from Dos Lagos Golf Course, which the famous Matthew E. Dye designed.
Get a chance to make new friends, reduce stress, lose weight and stay fit with their 18 holes championship daily fee course. Golf is an exciting sport and interacting as well.
This answers what to do in Corona CA for some tee time, do add to your list of things to do in Corona.
Address: 4507 Cabot Dr, Corona, CA 92883, United States
22. Evans Brewing Co
Evans Brewing Co was founded in 1994 was one of the oldest in all of southern California and the oldest craft brewery in Orange county.
Evans Brewing Co has been called several names but was named Evan Brewing in 2015.
Evans Brewing Co has now specialized in showcasing their best releases to their customers face to face, having an annual capacity of 25,000+ barrels and a tasting room.
Evans Brewing Company moved to a larger place in Corona, California, at the end of 2019.
Don't forget to get a drink while playing one of their numerous board games on couches at your comfort or sit at the balcony looking at the view of the brewery.
We are open on Sunday 12pm-6pm, Tuesday through Thursday 3pm-10pm, Friday 2pm-10pm and Saturday 12pm-10 pm
Address: 2440 Railroad St ste a Corona, CA 92880, United States
23. Big Air Trampoline Park
Big Air Trampoline Park is highly profound for ensuring people have a great and exciting experience. They have fun-filled activities like a massive freestyle court, ninja-warrior courses, launch pads, slam dunk court, foam pits, as well as trampoline dodgeball courts.
For as low as $30 per jumper, Big Air gives visitors at Park a great experience with all the beautiful sites.
At Big Air, music is turned up, firing up the lasers and strobes, and the lights are turned down. This happens every Friday and Saturday when Big Air becomes unique.
Big Air makes sure the little ones are not left out. Every Sunday and Thursday from 10am to 12 pm. Big Air gives full access to the little ones to jump at their comfort level and speed.
This makes the little ones more at ease without the adults around them but fun-filled and safe, and you do not have to worry at all.
On occasions like birthdays, Big Air never let you down. Everything has been professionally set together for you and a toddler to experience great fun at cheaper rates.
If you are looking for local favorite things to do in Corona with the kids, consider a bond time at the Big Air Trampoline Park.
Want more of the beauty of California? check out our guides on things to do in Victorville, things to do in Monterey, and things to do in Beverly Hills for a memorable time in California.
Plan your Trip to Corona
Corona has lots of fun attractions and activities for your exploration, this cuts across outdoor attractions, historical attractions as well as fun places to visit for a memorable experience.
Take to explore the attractions and activities listed in our list of things to do in Corona, CA, you will surely have a fun time ticking off Corona's top spots.
Have a fun vacation in Corona.