In search of the best and most fun things to do in Cortland, NY?
Cortland is a city incorporated in 1900, it is the county seat of Cortland County, New York, United States of America.
Revered as the "Crown City," Cortland lies in New York's Southern Tier area with a population of 17,556 as of 2020. The city encompasses 3.92 square miles, of which 0.02 square miles is water and the rest is land.
Over time, the city has evolved to be a top-notch Performing art and Central New York music centre. One might mistake Cortland for being a busy place, but it has a peaceful, relaxing small-town atmosphere, making it an ideal vacation location for the young and old.
Cortland is bustling with numerous activities in different locations in the city. The downtown area offers diverse restaurants and outstanding live music. The town abounds in historical attractions and fun features.
While in this city, visitors can go shopping in the farmers' market, explore Art exhibits, and partake in the annual celebrations and events.
If you're considering making this city your getaway location, here are the top things to do in Cortland, NY.
Things to Do in Cortland, NY
1. 1890 House Museum
Industrialist and entrepreneur Chester Wickwire built this historical building in 1890. He founded and managed the Wickwire Brothers Company in Cortland, New York, which deals with the production of wire products, including horse muzzles, insect screens, seed spreaders, and more.
In 1974, the attraction was added to the Tompkins Street District's listing on the National Register of Historic Places. The building was then converted into a museum in 1975. The House Museum gives visitors the chance to relive 19th-century Cortland.
The 1890 House Museum offers guided and self-guided tours, where you'll get to see the three floors containing 14 rooms and a copula. The House has gold-colored ornaments, elegant sculptures, luxurious furniture, high-quality dinnerware, and other affluent items.
The Victorian-styled house offers educational programs and special occasions monthly. Every month, a YouTube series titled Wickwired is filmed in the House, concentrating on the Wickwire Family's lives and the Victorian age. Touring this majestic abode is one of the top things to do in Cortland, NY.
Address: 37 Tompkins St. Cortland, NY 13045, USA
2. Suggett Park
Suggett Park is a lovely swimming ground to cool off during hot days, in case Yaman Park beach seems too wild for you. Suggett Park is a beautiful relaxing Park, especially for children, and can therefore foster bonding amongst family members.
The Park features a Wickwire swimming pool, splash pad, a softball field, two basketball courts, and well-equipped playgrounds containing slides, swings, and other fun additions. Free swimming lessons are offered to kids in July. Since the addition of a new playground opened in 2018, Suggett Park has become a favorite among families.
If you are not interested in doing anything but want to spend some time with your family, you can head to the shady areas or the picnic benches and have a lovely time with your loved ones.
Address: 108 Homer Ave, Cortland, NY 13045, USA
3. Yaman Park
This Cortland recreational Park is a beautiful attraction with rare features you don't want to miss. The land on which the park stands was donated in 1969 by Jim Yaman, whose only request was that the park is named after his father, Dieb Yaman-a peddler immigrant from Lebanon who loved children.
An exceptional characteristic of Yaman Park is the presence of a small golden beach, which is unexpected considering the geography of Cortland. However, the beach is only open from May to August. In addition, the park is covered with forests, grounds lush with vegetation, and steady blue skies, making it worth viewing.
You can enjoy playing basketball, volleyball, and skating in the onsite courts and skate park, respectively. You can go swimming in the beach area and have a picnic. There's a playground for children, where you can drop them while you engage in other activities.
The Park also features three big pavilions released based on reservations and eleven cabanas given out on a first-come, first-serve basis. Exploring Yaman Park is one of the fun things to do in Cortland, NY.
Address: Kennedy Pkwy, Cortland, NY 13045, USA
4. Cortland County Historical Society
What better way to explore a city than to learn about its history? Cortland County Historical Society, established in 1925, collects, protects, and explains documents and artifacts that make up Cortland County's history. Learning Cortland's past in this location is one of the top things to do in Cortland, NY.
The Historical Society's goal is to teach the public through rare collections such as manuscripts and photographs showing the past lives of Cortland inhabitants. The Society has two major exhibits, namely; At Home and Hometown Heroes.
'At Home' exhibits shows interior design peculiar to Cortland in times past, while 'Hometown Heroes' displays the ancient lives of people during wartime. You can also check out Kellogg Memorial Research Center and Suggett House Museum, associated with the Cortland County Historical Society.
The Kellogg Memorial Research Center is an archive for Cortland's County historical information, featuring maps, military records, censuses, genealogies, etc. The Suggett House Museum holds Cortland County-related exhibits that display things from as far as 200 years ago that helped shape Cortland County, such as people, businesses, and industries.
Address: 25 Homer Ave, Cortland, NY, 13045, USA
5. Beaudry Park
What's a vacation without having lots of fun and trying out new activities. This recreational center is famous for baseball games. Beaudry Park is a favorite spot among children, and your kids are sure to love this Park. The park features two softball fields, a baseball field, and two basketball courts.
In 2018, a new playground consisting of two areas was built at Beaudry Park. The two areas are for two sets of children; the first area is for children between 2-5 years, while the second area is for children between 5-12 years.
The new playground has a generational swing, bucket and toddler swings, and an inclusive swing. Beaudry Park also houses the spectacular Rocket Ship Slide. This lovely Park is an excellent place to spend time with your family and loved ones
Address: Scammell St, Cortland, NY 13045, USA
6. Lime Hollow Nature Center for Environment and Culture
Lime Hollow Nature Center
lying on western Cortland rolling hills and created in 1993, encompasses 594 -acres for education, recreation, and conservation. This Center is an excellent site for nature-buffs, and a visit is one of the top things to do in Cortland, NY.
Lime Hollow is registered as one of the NYS DEC's (New York State Department of Environmental Conservation) Watchable Wildlife sites and was incorporated into the 2016 NYS DEC's Open Space Plan for protection and preservation purposes.
There's a visitor center facility created in 2007, which can assist visitors in exploring the Center. Lime Hollow Nature Center features shallow glacial valleys, fields, marl ponds and vernal pools, forests, streams, a peat bog, and diverse plants and animals.
The attraction hosts various educational programs for kids and adults, such as natural and cultural history series, school field trips, camps, etc. Numerous recreational activities can be enjoyed in the location, including hiking, snowshoeing, cross-country skiing, and snowmobiling. There's even a trail where you can engage in all the forenamed activities.
Address: 338 McLean Rd, Cortland, NY 13045, USA
7. Shipwreck Amusements
You will surely have lots of fun in Shipwreck Amusements. This fun attraction is the longest 18-hole miniature golf course globally and has held the record since 2016; fascinating, right?! Come along with friends and family to have that incredible golf game.
The outdoor miniature golf course has a pirate course setting and is open from March to October if the weather permits. Shipwreck Amusements also houses several other attractions, including an indoor blacklight mini-golf course which is open year-round, an outdoor paintball target shooting area, fluff, and stuff animals, bounce houses, and a treasure chest gem dig.
At the end of your adventure, you can enjoy their 5-meal packages and dessert, including flurries, other ice creams, and eight types of floats. Don't hesitate to add Shipwreck Amusements to your itinerary, as visiting is one of the fun things to do in Cortland, NY.
Address: 759 NY-13, Cortland, NY 13045, USA
8. Dowd Fine Arts Center
If you're an art fanatic, you shouldn't hesitate to check out the Dowd Fine Arts Center. The Art Center, existing since 1967, is situated in New York College, Cortland campus. The art displays cut across different disciplines and include drawing, ceramics, painting, digital illustration, photography, sculpture, printmaking, fibers, graphic design, etc
The objective of the Dowd Fine Arts Center is to enhance and intellectually widen viewers' beliefs about the essence of arts and to collect, showcase, interpret, and protect the art for Cortland city and the state at large. Arts events and programs are held throughout the year and are open to the public for free.
Annually, the Dowd Gallery offers about seven exhibitions by local and foreign revered modern artists and has a permanent collection of more than 500 items originating from the 13th to the 21st centuries. Rotating exhibits are also present. Experience creativity in a unique style.
Address: 106 Graham Avenue and Prospect Terrace Cortland, NY 13045, USA
For a fun road trip in New York, do not miss exploring our checklist of things to do in Saugerties, things to do in Cold Spring and things to do in White Plains.
9. Tioughnioga River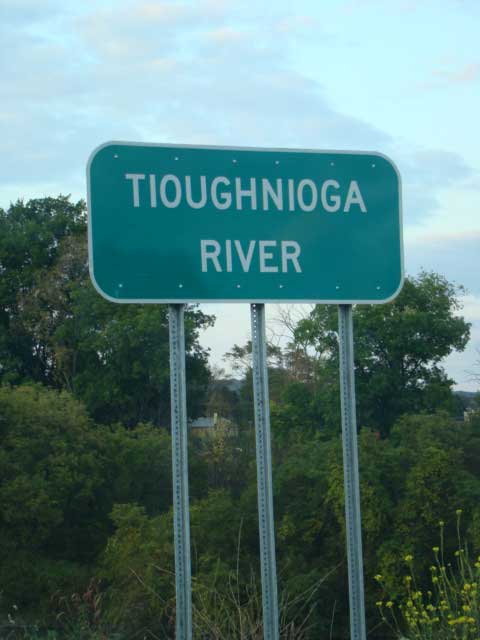 The Tioughnioga River, a tributary of the Chenango River in Central New York, measures 34.2 miles. The West and eat tails of the river meet north of Cortland and then forms the principal branch, which extends through Cortland County and advances to be a tributary of Chenango River, which heads to other major water bodies.
The nature of the River gave rise to the name Tioughnioga which is a native word meaning meeting of waters or forks of the river. The River is a favorite spot among anglers, as the waters can extend to a depth of 60 feet. Flanking the river are fascinating local plants and animals. There are numerous freshwater fishes, including largemouth bass, trouts, and salmons.
Aside from fishing, visitors can go kayaking or canoeing. While traversing through the water, you'll see rock formations, forested segments, and isolated shores excellent for Backcountry camping. Ensure to come along with sunscreen, bug spray, and water-resistant footwear.
Address: Cortland, NY 13045, USA
10. Global Heart Healing Center
To enjoy a vacation, one has to be healthy. If checking out the numerous attractions in Cortland is putting a strain on you, head to Global Heart Healing Center for a relieving massage. Patronizing the center is an investment in the body, mind, and spirit.
Global Heart Healing Center contains Global Heart Healing and Massage, Counseling, and Barton Chiropractic (use of hand to relieve bones, joints, and muscle problems). The Licensed Massage Therapists have training in different massage types such as sports, deep tissue, Swedish, reflexology, pre-natal, etc.
The therapists ensure clients' needs are met, be it relaxation, pain relief, or healing. Only natural, high-quality, unscented, and organic cream is used. Aside from massage, Reiki- a Japanese energy healing technique, is also offered. You can't afford to miss this location during your stay in Cortland, New York.
Address: 143 Main St, Cortland, NY 13045-2925, USA
11. Cortland Rural Cemetery
One might wonder why the need to visit a cemetery, but
Cortland Rural Cemetery
is unique. Cortland Rural Cemetery, built as a 19th-century Victorian garden cemetery, was created in 1853. The cemetery, which started with 12 acres, currently stretches to 50 acres and is listed on the National Register of Historic Places.
The Cemetery is the final resting place of 18,000 people, of which several prominent people who helped to shape Cortland are inclusive. Encircling the cemetery are patches of wood, rolling hills, and other beautiful features, making it a fascinating location.
In addition, some guideposts give information on the tree species and rocks geology, among other things, in the Cemetery. Tour the 'Cemetrail' opened in 2015, featuring 20 interpretive signs and tree markers. Pay respect to Cortland's past heroes.
Address: 110 Tompkins Street, Cortland, NY 13045, USA
12. Cascades indoor water park
The recreation never ends in Cortland, New York, but in this case, we are taking the fun indoors. Cascades Indoor Water park has many attractions offering intense excitement and exhilaration; enjoying them is one of the best things to do in Cortland, NY.
The Whitewater wave pool, which has more than 67,000 gallons of water, contains a very fast 30 ft. wide, 13 ft. tall waterfall, the excitement here is unimaginable. There are four speed rapid slides -two 100 ft. long and 2-stories high slides and two 3-stories enclosed slides. There's also a 250 ft. long body slide, among other slides.
Big Bear falls, which is for adults, and teens, features four water blasters, a 500 gallon, a net climb, two slides, a 360° deluge bucket, water jets, etc. While Little Bear Falls is designed mainly for kids and possess 6″ – 12″ water depth, a kid-sized slide, a tiny tot's swing, and air and water bubbler features.
In addition, there's a basketball cove, Northwoods pool ( a heated outdoor swimming pool), and a Hot spring for relaxation. It's fun all the way
Address: 2177 Clute Road, Cortland, NY 13045, USA
13. Greek Peak Mountain Resort
Greek Peak Mountain Resort is the most extensive ski resort in Central New York. The distinguished site encompassing 7,000 acres was created in 1958. Greek Peak offers varieties of fun activities to the public; therefore, a visit to this resort is one of the fun things to do in Cortland, NY.
The Resort features six chair lifts, fifty-six trails, two surface lifts, a beginners' slope, terrain parks, three restaurants, a classy spa, and a 41,000 square-foot indoor water park. Visitors can enjoy snowshoeing, cross country skiing, hiking, and horseback riding. In addition, Greek Peak Mountain Resort runs an Adventure Center containing an aerial challenge role course, zip lines, mountain coaster, and more.
There's undoubtedly an activity that each individual will enjoy throughout the year's four seasons. This beautiful resort offers a memorable exhilarating experience and is a perfect getaway for the family,
Address: 2000 NYS Rt. 392, Cortland, NY 13045, USA
14. Hollywood
Hollywood is a renowned restaurant in Cortland, New York, serving American and Italian cuisine. The family-run restaurant opened its doors in 1984 and has maintained the quality of its meals since then. Everything about the restaurant is impressive, from their tasty meals, ample portion sizes, friendly smiles, and excellent customer service.
The restaurant is designed with Hollywood and Art Deco themes, which customers can examine while enjoying their meals. Hollywood restaurant serves sandwiches, appetizers and salad, saucy sandwiches, big burgers, wraps, pasta, entrées ( seafood inclusive), and pizza.
Some of the meals served include Fried Haddock with Fries and Salad, Baked Stuffed Shells with Tossed Salad and Bread, and Capellini and Meatballs with Tossed Salad and Bread. There's also a kid's menu which contains chicken tenders, capellini, grilled cheese, and macaroni and cheese. In addition, you can enjoy beverages and cocktails alongside your meal.
Address: 27 Groton Ave, Cortland, NY 13045, USA
15. CNY Living History Center
The CNY Living History Center is a massive museum complex comprised of three distinct museums related to varied elements of history. This Center is an excellent location for history fanatics, giving them an extensive period to explore and learn new things.
The artifacts housed in the Center originated from ancient Central New York. These artifacts give visitors a peek at how things were done in times past. Among the museums is The Brockway Museum which displays vehicles The Brockway Motor Company constructed.
The vehicles are predominantly heavy-duty trucks used for various reasons, such as fire fighting, logistics, and transportation. Homeville Museum has exhibitions of war items such as tanks, the Civil War rifle Ken Eaton bought, uniforms, models of locomotives, etc.
Tractors of Yesteryear (T.O.Y.S. ) Museum showcases tractors, scythes, butter churns, and flat irons utilized in the past and were crucial to the significant agricultural legacy of Cortland. An enlightening adventure awaits you at CNY Living History Center.
Address: 4386 US-11, Cortland, NY 13045, USA
New York makes one of the top places to visit in the United States, check out the list of things to do in Newburgh, things to do in Sag Harbor and things to do in Jamestown for a fun time.
16. Yellow Lantern Kampgrounds
It is good to let loose after a stressful working period. Yellow Lantern Kampgrounds is a family-owned and operated camping site which offers relaxation and facilitates bonding with loved ones. The campsite has been serving for more than 30 years, so you are dealing with an experienced establishment.
The campsite lies on 40 acres of land situated on the banks of Tioughnioga River, which implies that there's lots of space for kids to check out their surroundings. The pet-friendly campsite is accessible from 1st April till 30th October. You can enjoy volleyball, outdoor swimming, and basketball while staying here.
Yellow Lantern Kampgrounds has several flat sites where different sized Recreational Vehicles can fit in. The location is also equipped with laundry facilities, a fire ring, picnic tables, and 50 amp services at some sites. Camping in Yellow Lantern Kampgrounds is one of the best fun things to do in Cortland, NY.
Address: 1770 NY-13, Cortland, NY 13045, USA
17. J.M. McDonald Sports Complex
J.M. McDonald Sports Complex is an upscale multi-sport facility in Cortland, New York. This non-profit attraction aims to deliver the Cortland community with inexpensive, safe, and family-based programs and events. The Complex, which covers 80,000 square feet, has an indoor and outdoor arena.
The Complex features an ice arena, a large turf field, and sports courts, where people can play soccer, ice skating, hockey, tennis, lacrosse, baseball, and open turf. In addition, the Complex hosts' events and programs for youths and adults. You can learn how to skate from the basics, a highly recommended experience.
Aside from the sports features, the Complex also has a concession stand, event rentals for trade shows, meetings, concerts, expos, etc. You might be lucky to catch a live show or concert held in the complex. Birthday party packages are also available.
While you're at the Complex, you can check out their neighbors, such as the Fitness Gap Gym and YMCA Gymnastics. A visit to J.M. McDonald Sports Complex is one of the best things to do in Cortland, NY.
Address: 4292 Fairgrounds Dr., Cortland, NY 13045, USA
18. Cortland Country Music Park & Campground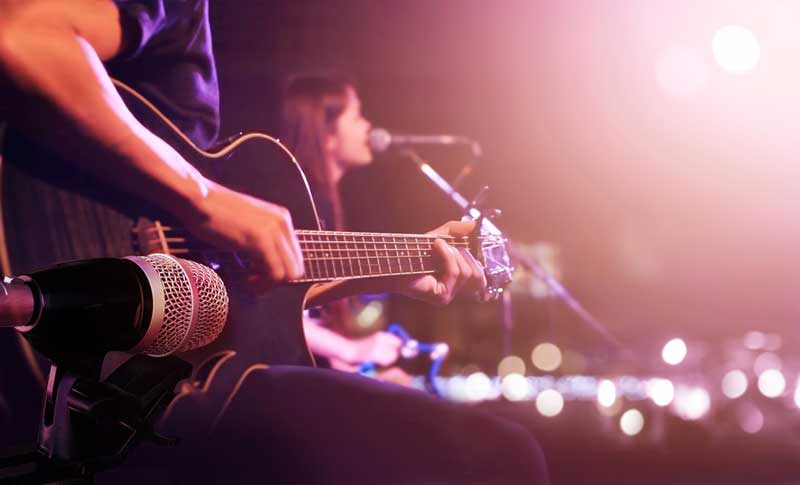 This beautiful locale offers two exciting things to the public -music and camping. There are 107 camping sites equipped with running water, electricity, and restrooms. Due to the camp's location, which is close to the east branch of the Tioughnioga River, many natural picturesque views amplify the general experience.
However, the New York State Country Music Hall of Fame is the most popular attraction in the location, where you will get access to fascinating memorabilia of distinguished New York artists such as Tanny Wynette, Kenny Rogers, and Jack Greene.
Cortland Country Music Park is also a remarkable event space, home to several events such as dinner parties, dancing lessons, and regular music events. You can also enjoy live music while at the Music Park. Check their calendar to find out their schedule during your stay in Cortland. Exploring this Music Park is one of the top things to do in Cortland, NY.
Address: 1824 Rt. 13N, Cortland, NY 13045, USA
19. Cortland Country Golf Club
One of the fun things to do in Cortland, NY, is to explore the historic Cortland Country Golf Club for an outstanding golfing experience. The essence of the Club was to be an avenue for physical bodybuilding and foster the social life and activities of the County. The Club, situated in the scenic hills of Central New York, was established over a century ago.
Despite the prestigious club's age, it's a popular location among locals because of the fantastic experience. The attraction is an 18-hole golf course with an excellent irrigation system, which aids in maintaining a luxuriant field for exceptional gameplay. Tournaments are held regularly, ensure to enquire about them, so you don't miss out during your visit.
The Club is also equipped with a private event center for weddings, meetings, and birthdays. Even if you're not interested in golf, you can have a drink or a tasty meal at the clubhouse while you enjoy the view. In addition, there's a Full Pro Shop where you can get all golfing requirements.
Address: 4514 State Route 281, Cortland, NY 13045, USA
20. Trinity Valley Dairy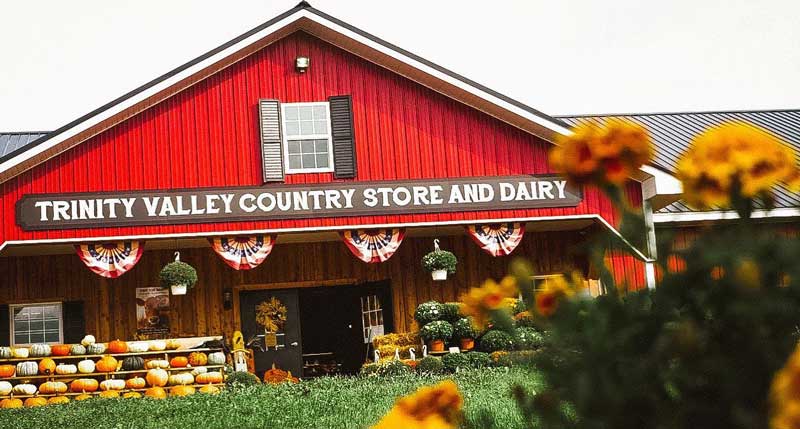 What's better than a glass of good milk? Initially known as Sunset Young Farm, Trinity Valley Dairy is a family-owned and operated dairy farm and general store offering mouthwatering baked goods, maple syrup, grass-fed beef, local honey, seasonal produce, etc. Obtaining your fresh milk and produce from this farm is one of the best things to do in Cortland, NY.
Trinity Valley Dairy is the first and only family farm among the over 100 dairy farms in Cortland County that bottle milk directly from the cow. The milk is passed through low-temperature vat pasteurization to give it the sweet tasty of yesteryear and retain the naturally existing enzymes, which aid in milk digestion.
The milk is also unhomogenized so that the body can digest the cream, and the body can also utilize the fat for nutrients and energy. You can't afford to miss having a taste of this rich milk. During fall, Trinity Valley Dairy organizes events such as hayrides, corn mazes, etc.
Address: 2847 State Route 13, Cortland, NY 13045-972, USA
21. Central City Bar & Grill
Cortland's Central City Bar and Grill, owned by Dave and Mike, is a beautiful place to eat, drink, and relax. The location has a welcoming and friendly atmosphere. They offer delicious American food such as burgers, seafood, salads, appetizers, and dinner.
The restaurant prepares soups, sauces, and chilies using fresh produce and meats. Trans-fat-free oil is used for frying. Showing they are concerned about the health of their patrons rather than just preparing tasty meals. In addition, you can enjoy beverages and also their 30 draft beers on tap.
Address: 17 Central Ave Cortland, NY 13045, USA
22. Homer Hops
This outstanding locally owned & operated craft brewery, operating on a 5-barrel system, was opened in 2018. The location encompassing 3000 sq. feet, was designed to create a relaxing space where people can relate with neighbors and make new friends while enjoying their beer. Try out some of the different brews on tap in the location, produced using the finest ingredients.
You can also enjoy NYS wine and hard cider in the brewery. On their beer menu are stouts, seasonal ales, flagship IPAs, sours, and porters you surely want to try out. Homer Hops has a 250 sq. foot stage and excellent sound system for hosting live music by local favorites and upcoming artists. So you get to enjoy live music while you sip your brew.
In addition, patrons can head to the hops field and marvel at the scenic view surrounded by farmland and stunning rolling hills. The varieties of hops in the field include Centennial, Nugget, Cascade, and Willamette. If you are a beer fanatic, checking out Homer Hops is one of the best things to do in Cortland, NY.
Address: 700 – NY 90, Cortland, NY 13045, USA
23. The Finger Lakes Tasting & Tap Room
This fantastic taproom is exceptional, and you will surely return after a visit. The location offers a cozy ambiance to enjoy the broad category of wines and beers provided by local breweries. The tasting room offers beer flights, NYS wine tasting, liquor tasting, spirit, and hard cider.
You can purchase and enjoy tasting flights and cold bottles on-site or take out. Their beers are regularly rotated, so you will have a new one to taste each time you visit. Customers can also enjoy meat and cheese alongside their drinks.
The location also has an event space upstairs that is open to the public for hosting birthday parties, anniversaries, bridal showers, club meetings, yoga classes, etc. If you're a wine drinker, don't hesitate to add it to your itinerary.
Address: 31 Main St, Cortland, NY 13045, USA
Want more of New York? do check out our list of things to do in Rochester, things to do in Watertown and things to do in Corning for a memorable vacation.
Plan a Trip to Cortland
Cortland, New York is indeed the Crown City, as all its features prove. Explore the numerous attractions on this list during your vacation.
There's something for every preference, from the art centers to the museums, dining areas to verdant parks.
Do well to add Cortland, New York, to your itinerary. Start planning your trip to Cortland!