In search of the best and fun things to do in Asheboro? this city sure has some cool attractions and activities to give a fun time to its guests.
Asheboro is an iconic all-American City situated within North Carolina, it is the administrative capital in Randolph County. Asheboro was named for Samuel Ashe, who was the ninth Governor of the state.
Asheboro was thought to have been an unpopulated town. The courthouse on Main Street was the sole Attraction the city offered at the time.
It has grown into the most populous area in North Carolina and one of the most popular destinations throughout North Carolina.
This city offers breathtaking, natural, and stunning views, and is known as the hold to the North Carolina Zoo.
There are so many sights to keep you, and the family occupied during your visit. Below are some of the best fun things to do in Asheboro.
Things to Do in Asheboro
1. Do Not Miss Pisgah Covered Bridge
One of the fun things to do in Asheboro is a visit to Pisgah Covered Bridge.
The Pisgah Covered Bridge is one out of the two bridges remaining in North Carolina. The wooden structure is listed on the US National Register of Historic Places and was built in 1910.
The bridge can be seen close to the Uwharrie National Forest and crosses 54 feet ( 16.5 meters) over the west fork branch of the little river.
The Pisgah bridge measures around 54 feet in length. In 2003 the Pisgah bridge was destroyed by a flood but was put back in place using 90% of materials retrieved from the disaster.
It is fun to know how these washed-up materials were gathered and used to refurbish the bridge.
Shringles were also used during refurbishing, making the bridge have a shringle roof.
Address: 6925 Pisgah Covered Bridge Rd, Asheboro, NC 27205, USA
2. Visit North Carolina Aviation Museum
The North Carolina Aviation museum is an ideal place to visit in Asheboro, as it has an interesting view and focuses on flight history.
Visitors will have the opportunity to see displays of old planes, military artifacts of war events, and civilian memorabilia.
This display has its different unique story to tell, dating back to how flight started. Visitors can feel what it feels like to be a pilot in an aircraft as a Boeing 727 is available.
It is interesting to know that since 1966, the Museum organizes an annual fly-in event on the second Saturday of June.
Visitors can see facilities for free like the aircraft displays, Ham radio demonstrations, free mini aeroplane flights for children, aircraft displays, and a racing exhibition. The military face painting is something worth doing when you visit.
This answers what to do in Asheboro for a fun time, do consider an addition to your list of Asheboro attractions to visit.
Address: 2222 Pilots View Rd, Asheboro, NC 27205, USA
3. The Flying Pig Food & Spirits
The Flying Pig Food and spirits are situated in Downtown Asheboro, and it is a great place to spend quality time with friends and family.
The flying pig is known for its mouthwatering dishes like pig nachos and pig wings, stoned cook pizzas, salads, angry okra, homemade NY cheesecake, and sandwiches.
As said in their menu, pig wings are typical tender pork shanks coated with barbecue sauce. You should be salivating by now. Why not visit to have a taste.
Mixed beer, wine, and beverages are also available.
The Flying Pig Food & Spirits are open on Monday, and Wednesday from 5am to 9am, on Thursday and Friday from 5am to 2pm, on Saturday from 11am to 11pm, and on Sunday from 11am to 9pm. This attraction is closed only on Tuesdays.
Address: 208 Sunset Avenue, Asheboro, NC 27203, United States
4. Kid's Play zone At North Asheboro Park
The North Asheboro Park offers a good arena for children to spend quality time and have fun. It is known for having a perfect nature walk and disc golf.
The park has a great scenic view making it perfect for small outdoor picnics and parties. There's an outdoor pool, a volleyball court, a tennis court, a playground, and a frisbee golf course with ample space for children to play.
The North Asheboro park is a place every child wants to spend some time in and meet other kids to play with and have fun. So you might want to add this to your checklist of places to visit in Asheboro.
Address: 1939 Canoy Dr, Asheboro, NC 27203, USA
Considering a road trip in Pennsylvania? here is a list of things to do in Erie, things to do in Lancaster, and things to do in Hershey for a fun trip
5. Bicentennial Park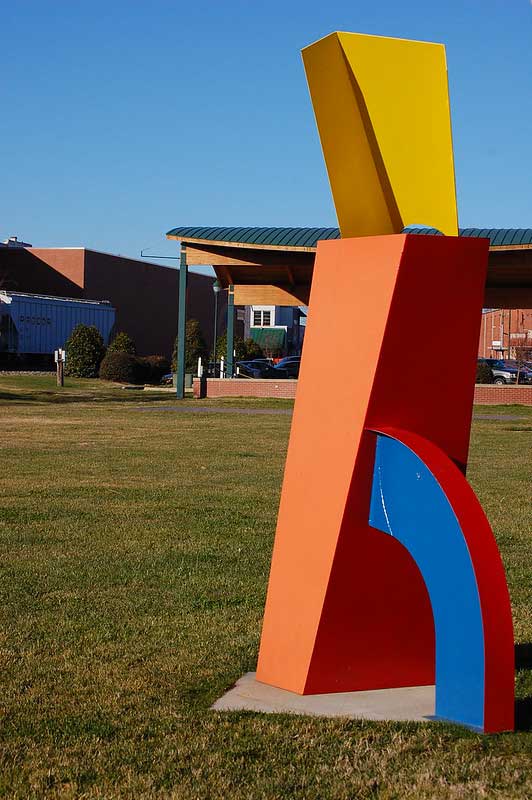 A visit to Bicentennial Park is worth adding to your list of places to visit in Asheboro.
The park spans about 4 hectares. It is a grassy park famous for its use for events and concerts.
There are benches and walkways for visitors who want to walk and relax in the park. The park has lots of parking space, and it's free.
The park is popularly known for hosting significant events during the summer. To follow up on upcoming events, you can check their list of events around the corner.
Open-air movies are shown during these events, so you should bring someone along while visiting with some blankets and lawn chairs to relax.
Address: 151 Sunset Ave, Asheboro, NC 27203
6. The North Carolina Zoo
The North Carolina Zoo is one of the first places you should visit as it has one of the world's largest natural habitat zoos, and it is located in Asheboro.
This Zoo houses more than 1800 animals, and on visits, guests are permitted to feed these animals under proper guidance by zoo experts.
The zoo is a wonderful place for kids as many unique activities of good interest are outlined for children. The museum pathway is nicely designed to help visitors have a pleasant viewing and access to exhibits.
There are many events thrown at a guest on a visit during weekends. It'll be great to see their website and check for upcoming events. The zoo is open for visitation seven days of the week, Christmas is excluded.
Address: 4401 Zoo Pkwy, Asheboro, NC 27205, USA
7. Saint Paul Museum
The Saint Paul Museum was founded in 1966. A group called the North Randolph Historical society ensures Saint Paul Museum is functioning smoothly.
The Saint Paul museum got enlisted in the US National Register of Historic Places.
Everything is made possible to keep Randolph county's vast archives of historical significance by collecting, exhibiting, and preserving artifacts.
The Museum contains a gift shop for the purchase of gift cards and souvenirs for loved ones.
Donations are allowed in the museum from anyone. Close to the museum is an old cemetery to show that the building is an old one.
Address: 411 High Point St, Randleman, NC 27317, USA
8. Tot Hill Farm Golf Club
You might want to have the Tot Hill Farm Golf Club on your list of fun things to do in Asheboro if you are a golf person.
The experience here is scintillating, and if you're a golf lover, this is one place you should not omit from your checklist.
Established in the year 2000, the brain behind the establishment of this masterpiece is Mr. Mike Strantz, who is popularly known for his innovative works like Stone house and True blue.
The Tot Hill Farm Golf has remarkable amenities and eye-catchy sceneries to behold.
It is ranked by Golf digest as the 7th most challenging course in the United States. It'll be a happy visit when you come to see this golf club, and a fee of $69 is levied on visitors.
This answers what to do in Asheboro, NC, for golf lovers, consider an addition to your checklist of Asheboro NC attractions to visit for some tee time.
Address: 3185 Tot Hill Farm Rd, Asheboro, NC 27205, USA
9. Randleman Lake
The Randleman lake is an excellent place to visit in Asheboro. It is a reservoir lake founded in 2004 and is located in Cape Fear River Basin.
Its construction aimed to fulfill and facilitate the Greensboro region water requirements for 50 years.
In 2010 the lake was commissioned for recreational activities like boating, fishing, and sailing. All these activities are allowed in the lake but under strict regulations and rules to be followed by guests.
Fueling of boats close to the lake is not allowed in addition to boats running at high speed. Speed constraints are put in place to ensure this ( sailboats are only allowed a rate of 25mph on the lake).
Address: 7123 Adams Farm Rd, Randleman, NC 27317,
10. Shopping in the Flea Markets
One of the best things to do in Asheboro is visiting Flea Markets. This is worth adding to your to-do list.
It is worth knowing that a flea market sells second-hand goods.
The Flea market in Asheboro is a vast market and an excellent place for visitors to be. It has an extensive shopping center for antique collectors.
The flea market houses a large variety of vintage collections and other everyday products at an affordable rate.
Address: 131 Sunset Ave, Asheboro, NC 27203, Amurka
11. Randolph Memorial Park
The Randolph Memorial Park was established in 1948 and can be seen near Randleman lake and Deep River.
The park is well maintained and has several well-arranged trails and gardens. These trails are well cared for to give guests good access to the park and a nice feel of the area.
The Randolph Memorial Park provides cremation, lawn crypts, and traditional ground burying. Three mausoleums can be seen in the park as well.
Address: 4538 N Fayetteville St, Asheboro, NC 27203, USA
12. American Classic Motorcycle Museum
The American Classic Motorcycle Museum is small, but inside it has a comprehensive arrangement of information on the history of motorcycles and old original bikes.
The museum houses the private collection of antique Harley Davidson, and it is one of the most extensive collections in the country.
The museum is an ideal place for motorcycle lovers and is worth seeing by anyone.
Admission into the museum is free, and on a visit, it'll be lovely to bring a friend or partner. You can treat yourselves to a nice meal after the tour at any restaurant in the area.
Address: 1170 US-64, Asheboro, NC 27205,USA
13. Witness Nature at Birkhead Mountain's Wilderness
The Birkhead Mountain Wilderness covers a land space of 5160 acres, and in 1984 it was established under the North Carolina witness act.
Its objective is to help the public have a feel of how a natural wilderness feels like, but also to keep it going as a natural habitat.
The US Forest Service is currently in charge of the wilderness. The trails to be found in the area are hiking trails, and no vehicles of any sort are permitted, mountain bikes not excluded.
Camping in this area is permitted as long as campers stay clear from the wildlife fields, roads, creeks, and at a given length of 200 feet.
Cutting down the trees by Campers for firewood is equally not permitted. Gas stoves are permitted.
Address: Asheboro, North Carolina 27205, USA
14. Collector's Antique
The antique mall was established in the year 1993. To actualize this Antique Mall, the B.C Moore Department was transformed into a multi Collectors Antique Mall.
The growth of the Antique mall has been tremendous as it is situated at the very heart of Asheboro.
Today, the mall covers a total land space of 35,000 square feet and contains a vast collection of mid-century books, artifacts, housewares and jewelry, and so many others.
Visiting the Collectors Antique mall should be on your list of fun things to do in Asheboro. It's an ideal place to visit.
Address: 211 Sunset Ave, Asheboro, NC 27203, USA
15. Four Saints Brewing Company
If you have a good taste for beer, visiting Four Saints Brewing Company should be on your list of things in Asheboro.
This beer company brews the finest beer around the city. You should be yearning to have a taste of their best beer.
It will interest you to know that Taco Tuesdays are celebrated on Tuesdays, Whereas Wednesdays and Sundays, visitors are treated to a nice diner known as Fyes Diner.
There are different timings for each day of the week, beer tasting is done on Tuesdays and Wednesdays from 4pm and closes by 8pm, same for Thursdays, shop opens at 4pm and closes at 9pm.
Friday opening time is 4pm and closes at 10pm. Weekend visits are by 1pm and shop closes by 10pm on Saturdays and Sundays between 1pm to 6pm.
To get a real hand on their schedule for different days of the week, you can check their website before visiting.
Address: 218 S Fayetteville St, Asheboro, NC 27203, USA
South Carolina holds quite some breathtaking attractions and activities for fun exploration, do check out our list of things to do in Anderson, things to do in Spartanburg, and things to do in Florence for a memorable Illinois exploration
16. Randolph County Public Library
One of the best things to do in Asheboro for some literature is visiting the Randolph County Public Library. The County Library disseminates information to people under care facilities and homebound persons through community outreach
The main objective of the County Library is to organize, preserve and help people gain access to the information they need.
Meetings are allowed to be held in the library and are cost-free.
Anyone can access the library, be it a business or private organization, and even the public.
But certain regulations and strict rules are put in place for reservations. To know more about making a reservation request, you can read the Meeting Room Policy on their website page.
Address: 201 Worth St, Asheboro, NC 27203, USA
17. Sunny Slope Farm
The Sunny Slope Farm is a must-visit. If you're a lover of agriculture, you should have this on your list of things to do in Asheboro.
The farm was established in 2012, and it has been a splendid and wonderful place to visit in Asheboro.
Different types of animals can be seen in the farm, like chickens, cattles, goats, sheep, and many abnormal animals like fainting goats, pheasants, bison, and lamas.
Aside from visiting to see different animals, a visit here will also encourage individuals to know the importance of Agriculture, how it affects our daily life/routine, and more.
Visitors will also have the opportunity to take a hayride up the mountain to have a scenic view of Asheboro.
Address: 2994 Fairview Farm Rd, CEP: 272052168
18. The Table
The Table is an old-fashioned eatery established in the year 2013, and it's a nice place to visit with family and friends, So you might want to add it to your list of places to visit in Asheboro.
The Table is listed on the National Register Of Historic Places, and it is situated in an old 1925 building.
The Table comprises other side attractions such as a bakery, espresso bar, a market, and a restaurant.
A list of few things you could find on their menu is custard French toast, macaroons, black bean cakes, artisan grilled cheese sandwiches, and Quiches.
Various events are hosted here as well as live festivals and music. This attraction is a place worth visiting for anyone.
Address: 139 S Church Street, Asheboro, North Carolina 27203
19. The Arbol Mexican Ice Cream
The Arbol Mexican ice cream is a fun place to be in Asheboro. If you're looking for sweet and tasty ice creams, then you would want to add this place to your list of must-visits in Asheboro.
The establishment is a new one but is already making grounds for itself quickly. They are famous for their unique flavors of sweet coffee and ice creams.
The interior of this place is cozy and tidy, and it is a great place you want to spend time with your partner, family, colleagues, and friends.
The Arbol Mexican Ice cream is one of the top ice-cream attractions in Asheboro, and a visit here is worth your time and answers what to do in Asheboro for some tasty Ice Cream.
Address: 161 NC-42 Ste E, Asheboro, NC 27203,USA
20. Paw-Paw's Place
The Paw-Paw's place is one place you should have on your list of things to do in Asheboro.
The Paw-Paw's place is situated few kilometers away from North Carolina Zoo. It was established in 2007 by Paw Paw.
He handed over the operations of the eatery to his family after he retired. The restaurant prepares and serves visitors breakfast and lunch.
Breakfast is something you should not miss in Paw-Paw's eatery as it is famous for its excellent breakfast options to help you kick start your day.
These mouthwatering dishes included gravy, grits, fluffy pancakes, biscuits, and a lot more.
Visitors are treated to their Paw-Paw specials, as well as a Cheeseburger prepared on a fresh brochie bun. This eatery is open from Mondays to Saturdays.
Address: 2004 N Fayetteville Street, Asheboro, North Carolina 27203
21. Randolph Mall
For a memorable sporting experience, stop by the Randolph Mall while you are in the city of Asheboro.
Visiting the Randolph Mall should be on your list of fun things to do if you enjoy sports shopping.
The Randolph Mall was previously known as Randolph mall. One major store inside the mall, known as Dunham's Sports, is where visitors buy their sporting goods.
The main department store, known as Bell, is where you can get some quick last-minute shopping before heading back home.
Randolph Mall is open for visitors on Monday through Saturday from 10am to 9pm and on Sundays from 12pm to 6pm.
Address: 345 Randolph Mall, 1437 E Dixie Dr, Asheboro, NC 27203, United States
22. Cox Mountain
Cox mountain is popularly known for its trails amongst hiking lovers. It is an excellent place for hiking enthusiasts to be and have a feel of the mountain.
People who love hiking always want to start their hike from here. The Cox mountain also offers a fun trail through creeks and woods.
This generally makes it loved by hikers as many of them fall in love with its beauty. Visitors will have to cross small lakes and rivers on wooden bridges that are rope-tied. The best time the trail is used is from April to September.
Address: Asheboro, North Carolina 27205, USA
23. Wet and Wild Emerald Pointe
One of the best fun things to do near Asheboro with the entire family is visiting the Wet and Wild Emerald Pointe.
The Wet and Wild Emerald Pointe is a water park and a fun-filled place for family and friends. Everything about this place is exciting and thrilling.
This water park has many features like drop slides, a wave pool, a kiddies zone, a 'haunted' tube ride attraction, a shipwreck, a wave pool, and many others.
This place is one of the most favorite water parks in Greensboro, North Carolina. It is a great place to cool off and have fun.
This water park has over 38 attractions and rides, and it's a place for everyone.
Address: 3910 S Holden Rd, Greensboro, NC 27406,
24. Richland Creek Zipline Canopy Tour
Richland Creek Zipline has been running since 2008 and was among the first ziplines in North Carolina. The innovative vision Buddy Hammer designed is the Zipline.
Come and experience the excitement of a lifetime on the Richard Creek ZipLine Canopy Tour. It caters to everybody regardless of age to ensure a fabulous experience.
Fly through the lovely foothills of Uwharrier Mountain on their 14-station zip line comprising over a mile and a half a cable.
This course is constructed and operated to surpass the standard set by The Association for Challenge Course Technology (ACCT), The American Society for Testing and Materials (ASTM), and Universal Zipline Technology (UZT).
Although their tour prices are less than their competitors, you can be assured of getting a unique and thrilling experience for you and your family.
They keep their price low because they believe a family can have a fabulous time without breaking the bank.
One of the highlights of this tour includes a stop at the stunning Mendenhall Falls along Richland Creek and three sky-bridge obstacles.
Their polite staff will escort your group and guide you through their exciting one-and-a-half-hour tour.
Address: 2728 Fairview Farm Rd, Asheboro, NC 27205, United States
25. Asheboro Mall
The Asheboro Mall opened in 1982 and was previously known as Randolph Mall. The mall has 380,559 square feet of retail space.
The Asheboro Mall is the town's leading retail attraction for residents and tourists. Asheboro Mall offers different items, from accessories to apparel, shoes, and lots more.
This mall was home to Belk Yates and Woolco. The Hall Property Group started a major renovation of the mall in 2020.
The previous Sears building was broken down and reconstructed with a new entry and plaza for two outward-facing retailers.
The two main anchors of Asheboro Mall are Dunham's Sports and Belk.
Address: 345 E Dixie Dr, Asheboro, NC 27203, United States
26. The Preppy Possum
Why don't you visit the Preppy Possum and let local artist Nikki Cherry take you on a step-by-step journey to create your unique masterpiece?
The Preppy Possum is a paint-and-sip studio that helps people produce stunning artwork. This studio offers lessons for different skill levels ranging from novices to families with young kids.
The Preppy Possum also host private parties for special occasions, including family reunions, children's birthday, bachelorette parties, ladies night out, and business team building.
Visit the Preppy Possum and create a beautiful piece of art you can boast of.
Address: 830 S Cox St, Asheboro, NC 27203, United States
27. Latham's Pottery
Latham's Pottery is a pottery shop with many handcrafted items, including pie plates, coffee mugs, miniatures, garlic and candles, honey jars, brie bakers, candle cups, and earring trees.
The shop also produces different other items like Yarn bowls for Ikebana. Besides acting as an oven-safe microwave and dishwasher, Latham's Pottery stoneware is very efficient.
With a handmade basket on top and two sides that always has the full name of Bruce on it, it has emerged as one of his brand name pieces.
Elaborate patterns in different hues are created using different dyes and pigments. Colored sponges come in different shades, such as pink, green and blue. All of the items at this shop have lead-free glazes and are handmade.
Address: 7297 US-220 ALT, Asheboro, NC 27205, United States
28. Asheboro Farmers Market
Are you looking for where to buy local fresh produce during your stay in Asheboro? If yes, head over to Asheboro Farmers Market.
Asheboro Farmers Market, located in the center of Asheboro, is a growers-only market offering homegrown, local, and processed goods.
The traders are mostly farmers from various ethnic and racial minorities.
Besides farmers, you will also find local restaurants and artists who have set up their shops here.
You could also discover unique and exotic items from every part of the world at this market.
Asheboro Farmer's Market is an excellent place to buy fresh fruits, cheese, bread, egg, vegetables, flowers, and more.
Address: 134 S Church St, Asheboro, NC 27203, United States
Have more time in North Carolina, check out our list of things to do in Charlotte , things to do in Raleigh, and things to do in Cherokee for a memorable vacation.
Plan a trip to Asheboro
Asheboro has many fun things to do for a fun time, and there are plenty of great places to visit while you are in the city.
There are so many attractions in Asheboro suitable for any tourist. It's also a great place to socialize and meet so many interesting people and families from different parts of the world.
If you haven't been to Asheboro yet, start planning a trip to this beautiful city and make your weekend a scintillating one with lots of memories.