Looking for the best & fun things to do in Murphy, NC?
Murphy is located in the Cherokee countyof North Carolina, It is an attractive destination that has an impressive cultural heritage.
If you've ever dreamed of going to the mountains and enjoying an evening away from hectic cities, Murphy could be the location for you.
With an estimated population of 1627 the charming town hidden within the mountain ranges will offer peace and a tranquil atmosphere.
Here you can see beautiful scenery, meet fascinating people, have a meal and drink and get to know about the local culture and history.
Knoxville is the closest airfield to downtown, which is located just 50 miles away.
For a fun time, here are the top fun things to do in Murphy, NC.
Things to do in Murphy
1. Murphy River Walk
To locate the Murphy River Walk, visitors can use the 4-mile Greenway trail or make reservations for a trip via canoe.
The Murphy River is situated at the very heart and central part of the town. The trails to find here are beautiful, and they'll leave you astonished.
The trails in Murphy River Park are well known by people, and it draws myriads of people from different places, so you should expect a large crowd.
The place offers various outdoor activities like fishing, hiking, birdwatching, paddle sports, strolling, and more. The site can accommodate all skill levels, so families won't find it uneasy about enjoying their tour.
Visitors are permitted to bring along their dogs, but they should be on their leash at all times. There are parking areas if you intend to bring your car.
Another interesting thing is the QR codes at various locations on the site, which you can scan with your phone and get an audio description of the vegetation along the trail, town, and lots more.
Address: Murphy River Walk, Murphy, NC 28906
2. Harrah's Cherokee Valley River Casino and Hotel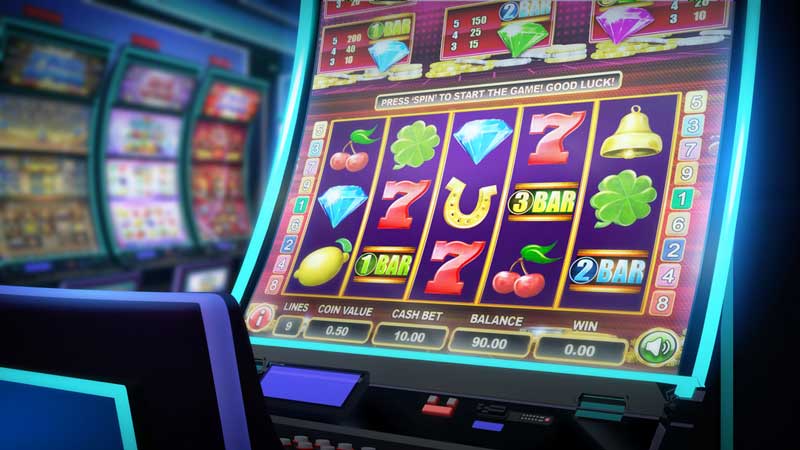 If you're a lover of casinos the Harrah's Cherokee Casino and Hotel is one of the top things to do in Murphy for your Murphy bucket list.
The casino has over 1000 slot machines for visitors to choose from, and it's always available. If you are a sports lover, a new addition was made to the casino where visitors can place bets in sports games.
You can also find a food outlet in the casino where you can eat and relax if you're famished after rounds of placing bets. Foods and drinks are not allowed into the main Casino area, but beverages are permitted at card tables and slot machines.
The laws by the North Carolina ABC do not permit free alcoholic drinks to gamblers, but you can get free non-alcoholic beverages when you're out gambling in North Carolina.
Rooms are up for rent in the Cherokee Casino if you want to spend some time having fun gambling; there's a lot to keep you going in this place. The driveway to the casino is less stressful, with beautiful views.
Address: 777 Casino Pkwy, Murphy, NC 28906,
3. Cherokee Historical Museum
The Cherokee County Historical Museum in Murphy, North Carolina, displays the affluent history of Native Americans and indigenous settlers in the western part of the state.
It focuses on promoting the traditions and culture of Cherokee in its early days. The museum is situated in downtown Murphy in a historic Carnegie Library building.
More than 2,000 Cherokee artworks are displayed in the museum that was accumulated for fifty years by locals like Arthur Palmer, 40 panels of photographs and drawings depicting the historical and cultural information of Cherokee.
And also vintage household items, antique farm implements, over 700 doll collections gifted by Louise Kilgore, and lots more. The museum also organizes workshops are interactive sessions if you wish to dig deep into the history of Cherokee
A visit to this wonderful museum is one of the best fun things to do in Murphy, NC, for history enthusiasts.
Address: 87 Peachtree Street, Murphy, NC 28906
4. Take the Apalachia Lake Tour
The Apalachia Lake is Located in Cherokee County on West Murphy. It is a popularly known and important lake in the country. It occupies a distance of about 9.8 mikes. Its shoreline has a vast spread of 31miles.
The site is family-oriented and has lots of family activities like camping, picnicking, chartered boat tours with a captain, fishing, and more. It is an ideal place to be and have fun admiring nature at its finest.
You can check out the Park's itinerary so as to choose from a host of fun activities like swimming, tubing, waterfall hiking, and other splendid activities listed on their guide.
The waters here are beautiful, especially during the autumn season, the leaves changing into vibrant colors of fiery red, orange, and golden yellow. There are plenty of fishing nooks for fishing enthusiasts, pavilions, and barbecue grills.
Address: 359 Adventure Ranch Rd, Murphy, NC 28906
5. Fields of the Wood Nature Park
The picturesque Park occupies a land area of 200 acres with attractive streams, valleys, wooded areas, and mountains; it is an outdoor park located beside the foothills of the Great Smoky Mountains.
The Fields of the Wood park is known as a Bible park and an abode to the most extensive exhibit of the Ten Commandments in the World. The exhibit is situated on the right side of the Park, and you'll definitely find if you search the Park on the internet.
On the left side of the Park when your drive-in is the Prayer Mountain. Besides the right corner of the Park are Bible verses that depict the history of God's prophecy about the church. There is the Psalms of praise, also known as the Rotunda, and different psalm verses are shown on it.
There's a baptismal river and a lookalike of the tomb Jesus was put in after he died. An All Nation's Cross is all over the Ten Commandments with flags of the World shown in the shape of the cross
This is a nice place to visit and also bring the kids along. The Fields Of the Wood is worth seeing when you're in Murphy, and you consider adding it your bucket list.
Address: 10000 NC-294, Murphy, NC 28906
6. Visit the Hiwassee Dam
Visiting a dam should sound a bit awkward and weird buy the Hiwassee Dam is a site anyone visiting North Carolina will want to see.
The Tennessee Valley Authority opened the Dam in 1936, and it took four years to finish the structure. The Dam is over 1200 walk-on foot from one side of the Dam to the other end and is 307 feet above Hiwassee Lake.
The Dam is listed on the National Register Of Historic Places because of its outstanding historical past. It was built to help control flooding in that area.
Visiting here is fun, especially for families traveling with children; the kids get to learn a lot that pertains to the mechanisms behind the turbines and how they operate in generating power.
Picnicking here is beautiful, the atmosphere is tranquil and cozy, and lots of scenic views to captivate your minds and a lot to learn.
Address: Hiwassee Dam, Murphy, NC 28906
7. Visit the Charter of Freedom Monument
The Charter of Freedom Monument is situated at Woodfin Street, Asheville. A huge part of your touring in Murphy should be focused on visiting this place which occupies the monument of the Charter of Freedom.
The monument was constructed in 2015 and had since then been a remarkable place of visit for tourists and the American people who come here.
Aside from the fact that it's an essential political document in the country, it also shows differently the granite display of Honorable mentions of three North Carolina Representatives who signed the Nc constitution.
These granite and glass exhibits were constructed to last for 300-500 years. It is a great place to be if you're a lover of American history and should be on your list of must-see during your visit.
8. Drive down to the Bald River Falls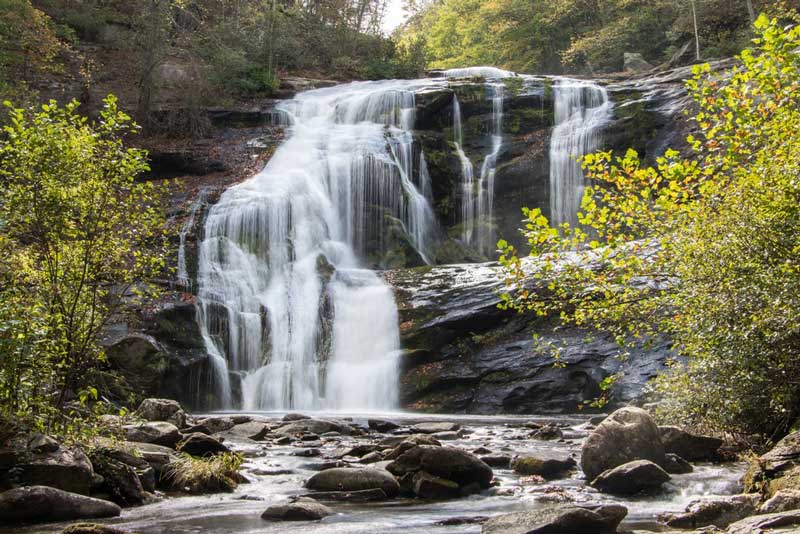 The Bald River Falls is another picturesque site to explore when you're in Murphy. The Bald River Falls is a 90-foot waterfall and is famous as of the most attractive waterfalls to find in this area.
The waterfall can be easily located through the Tellico river road. From the comfort of your car, you can have a picturesque view of the falls cascading in torrents if you are driving at the bridge from the other side of the river.
It is advisable to visit during summer to have a better view of how fascinating and magnificent this place looks. Summer is advisable, because in winter, the fall gets frozen, making it difficult to have a lovely view of the place.
Swimming areas are available around the waterfall for swimmers. Their parking lots are not enough, especially during weekends and holidays, so it's advisable to plan your visit properly
This bald river fall is one unique place to be when you're visiting Murphy and should be on your checklist of things to do.
Address: River Rd, Tellico Plains, TN 37385
There are quite so many attractions and activities awaiting your exploration in Alabama, check out this list of things to do in Auburn, things to do in Montgomery and fun things to do in Decatur for a memorable exploration.
9. Fire Creek Falls
The Fire Creek Falls is situated in Nantahala National Forest. The Fire Creek Falls is known as the Leatherwood Falls. It features an abundance of trails that cuts through the beautiful forest and Streams
Located in the Nantahala National Forest, Fire Creek Falls features multiple trails through lush forests and across freshwater streams. Picnic areas are available, as well as space for swimming and water tubing.
The atmosphere here is serene with lots of eye-catchy sceneries to captivate your mind. The Creek falls also has a campsite with lodge cabins for visitors who would like to spend more time admiring nature.
The falls are opposite the picnic spot, creating an excellent environment to take beautiful photos to post on your social media accounts.
If you're planning on having a vacation, Creeks fall is a place you don't want to miss out on and you should be on your checklist of fun things to do.
Address: 1899, 1767 Fires Creek Wildlife Rd, Hayesville, NC 28904
10. Bear Creek Adventures Mini Golf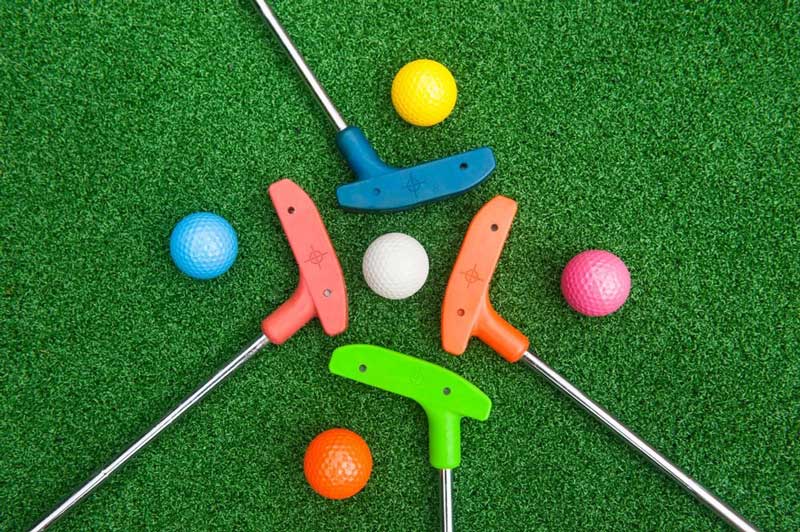 The bear Adventures Mini Golf is an 18 hole with a new gem mine situated in an attractive mountain region. The gem site has four different sizes of gem materials to select from, such as sharks teeth, fossils, and gems.
The Golf course is seen as a Natural one because the Greenaway cuts across the hemlock, tall cedar, fire trees, and spruce. The plant species here are fantastic with a beautiful landscape.
The golfers who play here give wonderful remarks about the rejuvenating and outstanding scents coming out from the trees. The Staff are friendly and always available to provide a brief explanation of the rules and regulations of the game.
Here is an excellent spot for corporate events, meetings, company outings and lots more. Golfer and visitors can have some rest and refreshments at the 800 square foot platform deck.
Adventures Mini Golf is one of the best fun things to do in Murphy, NC, with the family as there is something for everyone to enjoy.
Address: 7289 US-64 W, Murphy, NC 28906, United States
11. Two Crows Farm
If you are looking for fun things to do in Murphy with the family, add a visit to Two Crows Farm to your checklist.
Two Crows Farm is situated on the Southwest side of North Carolina and is an abode for 43 alpacas, farm dogs, cats, and Ilama.
The Two Crow farm is focused on enhancing a rural lifestyle and activities; the farm is managed and operated by Woody and Mike Ham. These two are friendly and will give you a warm welcome when you visit the farm and show you around.
If your kids want to tag along, bring them while coming. Here is a place for them as they get to play with attractive animals and learn various activities are carried out on the farm.
There's a lot to have an experience about,, especially regarding agricultural activities such as processing yarn, farming, and livestock rearing. If you're an Agriculturist, this is a must-see during your visit here.
Address: 1495 Boiling Springs Rd, Murphy, NC 28906
12. Murphy's Chophouse
The Murphy's Chophouse is situated at 130 Valley River Avenue; this is one restaurant that anyone visiting Murphy wouldn't want to miss as their foods are out of this World.
The restaurant is owned and operated by a World famous Chef known as James Reaux
, who offers a beautiful dining experience and scintillating atmosphere for visitors. This restaurant is one of the best you can find in Murphy, North Carolina.
There are outdoor seatings in the restaurant if you want to have a nice tune outside, feasting your eyes on the beauty of the environment. There are enough parking areas available for visitors.
Their popular foods to look out for are filet mignon and crab cakes; cocktails to try out of their menu is their Murphy's Mule made with bourbon and ginger ale; you should try out this signature cocktail after a long day of touring through the area.
You can also go in for their private dining offer with your partner and have a wonderful outing together.
Address: 130 Valley River Ave, Murphy, NC 28906
13. Go wine tasting at the Nottely River Valley Vineyard
The Nottelt River Valley was founded in 2008 and is a family-owned Establishment. The vineyard and winery are seated on a 10 acres out of 93 acres of farmland.
The vineyards feature Cabernet Sauvignon, Pinot Gris, Primitivo, Chardonnay, Rieslung, Cabernet Franc, and the French Hybrids Chardon, Seyval Blanc, and Chambourcin.
The winegrowing practices involved here to provide the winery with exceptional quality fruits for wine making include leaf pruning , cluster thinking, leaf pruning, and others.
A visit here is worth it as visitors learn the various operations of how wine making is carried out and the significance of planting and harvesting on a rich farmland to have quality grapes.
Visitors can check out their tasting rooms that are usually open on Fridays and Saturdays from 12pm to 6pm. In case of unavailability to check-in within these two days, you can contact them and book an appointment.
Once you visit, you also learn a lot about how the vineyard functions and the importance of a good environment for cultivating superior quality grapes.
Address: 1150 Old Culberson Rd, Murphy, NC 28906
14. Gallery 26
Gallery 26 provides tourists with the prominent artworks of the Baerreis families. Since 1972 Phil and Martha have been significantly known for their puzzle boxes, whimsical folk toys, wooden kitchen tools, sculptures, and hand-carved traditional chignon pins.
You can also check out works from Elisabeth; her wireworks are beautiful, merging beads, gemstones, copper, brass wire, and Sterling silver. She makes artworks with acrylic, alcoholic ink, and watercolor. Works by Nathans are something to check out for; he's a sculptor, painter, and photographer.
There are so many local artworks here to view, ranging from hand-carved wood art to photography, jewelry, weaved baskets, and knitting/crochet items. The Works is made by local artisans and are of great quality
Address: 26 Valley River Ave, Murphy, NC 28906
15. Bistro 29, Murphy, North Carolina
The Bistro 29 is a top-notch bar and restaurant and bar situated in Historic Downtown Murphy, western Both Carolina.
The atmosphere in the restaurant is welcoming with a state of the art decor, lighting, and soft colors, and unique artwork on the walls to create a unique style and serene environment.
Chef Shawn Johnson creates a unique menu from different sources, merging the aromas and taste of Latin Flavors with Asian and American cuisines with that of European.
They have a lengthy bar well known for its sweet cocktails. The Basil Cucumber Martini is its signature cocktail and is worth tasting after hours of touring through the area.
The environment here is super friendly, excellent food and drink service, the Staff here are welcoming and easy-going.
A visit to Bistro 29 is one of the most fun things to do in Murphy with the family.
Address: 29 Tennessee St, Murphy, NC 28906
Planning an Arkansas road trip? also, check out our list of things to do in Jonesboro and things to do Little Rock in for a fun Arkansas trip
16. Chevelles 66
The Chevelles 66 restaurant is a fun-filled place to be and enjoy the finest dishes and drinks in Murphy, North Carolina, and should be on your bucket list of fun things to do.
The restaurant is a motor sport-oriented restaurant and bar with a serene environment. Their menu is centered on the best succulent desserts, salads, quality steaks, pasta, succulent chicken, and fresh seafood.
The sauces, dressing desserts, soups, salads, and fresh ingredients are made by the managers of the family-owned restaurant, and this is the reason behind having a delicious menu.
Chevelles 66 is well known for thrilling visitors to live bands, rock, and country bands, and other packages available when you visit.
Address: 66 Hiwassee St, Murphy, NC 28906
17. Go Antique Shopping at the Market Place Antiques
Another attraction that you shouldn't miss out on is the Marketplace Antiques. The Market place Antiques is filled with different types of unique items that'll catch your fancy.
There are lots of handcrafted antiques to find here. There are wooden accessories beautified with wood burned items, vinyl, hand painted items, and many, vessels and many more
The store is appropriately arranged, and items are well stacked, making it easier for visitors to search for whatever item or piece they might have in mind.
Everyone has something to purchase and go home with, especially the kids; they have a section for kiddies to pick their favorite vintage toys.
Address: 41 Peachtree St, Murphy, NC 28906
18. Catch a movie at Henn Theatre
The Henn Theatre was open in 1934; the Henn has since then been a source of strength for the residents of Murphy has waxed even stronger in strength presently.
The Henn Theatre still retains its quaint look and excellent customer service. Recent upgrades were done on the seats and on the sound systems to give visitors an exciting moment.
The Henn theatre might not be a world-class theatre Hall, but it is far much as seen as a unique place to be to watch your favorite shows and documentaries.
The Prices of seeing a movie here are affordable and at reasonable prices. There are lots of interesting shows to keep your eyes glued to their screen. Here's a nice place to spend fun moments with friends and family and should be on your checklist of fun things to do in Murphy.
Address: 38 Tennessee St, Murphy, NC 28906
19. Nantahala US Forest Service Campground
The Nantahala US Forest Service Campground is a place to be if you're a lover of outdoor activities and should be a must-see during your visit to Murphy.
The site offers lots of outdoor recreational activities like hiking, climbing, fishing, hunting, picnicking, bicycling, camping and cabins, horse riding, swimming activities, and many more.
The US Forest Service oversees the management of the place. Every facility available for pleasure is free and affordable for visitors. The facilities to find here are in their best working condition.
Camping here is fun, especially with loved ones; there are lodge cabins available in case you wish to spend more time admiring nature.
Address: Hanging Dog Rd, Murphy, NC 28906
20. Valley River Arts Guild
The Valley River Arts Guild is a philanthropic organization that was established to assist the artworks of local artists in the County. The Gallery is situated in downtown Murphy, North Carolina.
The Gallery displays varieties of artworks and handcrafted items from different artists such as paintings, digital art, wood, glass art, baskets, and Christmas ornaments.
Other displays that can be found in Valley River Arts Guild include crocheted and knitted items, hand-painted eggs, quilts and scarves, wind chimes, pottery, dolls, pyrography, baskets and lots more.
The Gallery is operated and managed by local artisans that are members of the Valley River Arts Guild, and the Gallery is open to the public every day.
The Valley River Arts Guild is a sure art destination place to be when you are Murphy. Their opening hours are from Mondays to Saturdays, 10am-5pm. Summer and autumn hours are Friday evenings and Sundays.
Address: 33 Valley River Ave, Murphy, NC 28906
21. Shaka Alpaca Farm
A tour in Shalka Alpaca Farm first begins with a brief safety hearing on relating with the Goats and Alpaca. Then comes the chicken yard where you get to see the gorgeous poultry farm, you might be tempted to raise chickens at home when you see theirs.
You can have some eggs to take home to have the courtesy of the farm to have some nutritious, freshest, and sumptuous breakfast. The next stop is the goat farm; visitors are allowed to feed the goats with leaves.
There are many opportunities to take pictures as you tour through the farm, and then the next stop is the Alpaca; they are beautiful, amazing, and lovely animals. You'll be overwhelmed by their big interactive eyes that shows intelligence and child-like exuberance and their wonderful soft fleece,
Visitors are also permitted to help bring out the alpacas to graze on the open fields. Everyone present will have the opportunity to carry out farming practices such as milking, moving, and feeding.
The final stop is the farm store, where visitors can make purchases of the farm produce.
The best part of being here is trekking and walking an alpaca, feeding it, and having an interactive moment, which is included in the paid tour.
Address: 380 Radford Rd, Murphy, NC 28906
22. Ye Olde Goat Farm
The Ye Olde Goat Farm is a fun filled with so much fun and excitement. It is a family-owned farm, and the owners are focused on rearing quality Full Blood Boer goats.
In the farm, you'll get to see males and females goats of different ages, and also babies. It might interest you to know baby goats are one of the most playful and entertaining animals. You'll find the baby goats frolicking all around in the pasture and playing with toys.
During their playtime, they use hay tables, bales, and other baby goats as springboards. Seeing them play is exciting.
These baby goats need a significant amount of care; the owners of the farm properly bottle feeds them at intervals.
Visitors also get the opportunity to feed these baby creatures a fine meal while treating them with so much care. If you intern to visits the Ye Older Farm, it'll be advisable to plan your visit with the farm owners.
Address: 702 Hughes Rd, Murphy, NC 28906-
23. Piney Knob Trail
Are you in for an adventure? If yes, add exploring Piney Knob Trail to your checklist of fun things to do in Murphy, NC.
The Piney Knob Trail is located on over 700 acres of Murphy's landmark property off Piney Knob Hill Road. All the trails to find here are dirt single-track trails and were constructed in relation to the International Mountain Bike Association standards.
The trails to find here are properly taken Carr of by a group of volunteers and are continually expanded to accommodate more tourists.
The Piney Knob Trail is a perfect destination for activities like biking, running, and hiking. The place is tranquil and serene if you want to have a fantastic time cycling alone. Families can also have a good time hiking and taking good photos for memories and to post on their Instagram accounts.
Hiking through the trails, you get to see piles of stones or an array of delicately balanced cairns, clusters of mountain laurel, countless bridges, and many others.
The Piney Knob is a great place to spend a good time admiring nature at its fullest and should top your list of a fun things to do in Murphy
Address: Piney Knob, Reserve Dr, Murphy, NC 28906
24. WagonMaster Ranch Resort
If you plan a short vacation trip to Murphy, NC, an ideal destination to help you get the most out of your brief stay with your loved ones is WagonMaster Ranch Resort.
You can spend your nights in the resort's cozy cabins that are available all year round, next to an Adventure park reserved for lodging visitors. There is also an RV site for those who might not need to lodge in cabins.
The resort is pet friendly, so there is no problem if you show up with one. If you travel with kids, there are enough outdoor activities to suit both kids and adults
to make special memories, such as mini golf, gem mining, gold panning, boat tours on Lake Appalachia, and waterfalls tours.
You can bring a picnic lunch to their shady picnic areas and pavilions for grilling & RV sites.
You must make reservations before you visit to avoid disappointment, as the facility is a very well-frequented tourist destination. It is also perfect for a romantic vacation with your significant other.
The resort also offers an event center where you can host reunions and weddings, but you have to make reservations. There are also covered amenities to ensure the fun doesn't stop even when it rains.
Address: 359 Adventure Ranch Rd, Murphy, NC 28906, USA
25. Murphy Visitor Center
When visiting a new location, especially one where you hope to spend and enjoy your vacation, it is pertinent that you have a basic knowledge of the area, and that is the purpose of Murphy Visitors Center.
The information you will get at the Visitors Center would be helpful in any part of Cherokee County you choose to visit.
The Visitors Center's main building offers a warm, welcoming atmosphere run by friendly staff. It lists the town's sights, attractions, lodging facilities, and other information to help you make an effective itinerary.
The facility also offers town tours for those who prefer to be shown around by someone who has better knowledge of the town rather than take on the adventure on their own.
The center is where you pick up maps and other navigational devices as well as basic knowledge of the culture and norms of the locals to enable you to socialize better with them.
This facility is the first place you should visit when you arrive in Murphy, NC, if you hope to have a completely stress-free vacation.
Address: 20 Tennessee St, Murphy, NC 28906, USA
Want to check out more cities in North Carolina? here are guides on Raleigh, Fayetteville, Cherokee, and Charlotte for a fun California exploration.
Plan a trip to Murphy
A visit to Murphy is indeed a perfect destination to be. It greets you with nature's finest attractions ranging from wildlife attractions to shopping, historical monuments, and lots more. Murphy is a lovely and endearing place for visitors.
Start planning your trip to Murphy, create your bucket list of things to do in Murphy and go have a fun time in Murphy.