In search of the best and fun things to do in Alpharetta, GA
Alpharetta is a beautiful Southern city in Fulton County, Georgia, United States.
The Atlanta metropolitan area includes the city. Alpharetta had a population of 66,566 during the 2020 census.
Currently, Alpharetta has the twelfth-highest population in Georgia. The city is renowned for having many tech companies, which is why it's often referred to as the South's Technology City.
Visitors will have an exciting vacation, thanks to the abundance of amusement parks, historical events, and scintillating rides and experiences.
In addition, the city center is filled with natural attractions, which outdoor enthusiasts will love.
Are you considering an exploration of Alpharetta? Here are the the top things to do in Alpharetta, GA
Things to Do in Alpharetta, GA
1. Explore Wills Park
Locals love Wills Park, which features playgrounds, picnic areas, and other family-friendly attractions.
Exploring this Park is one of the fun things to do in Alpharetta, GA. The Park boasts over 120 acres of land.
The children's playgrounds are particular favorites because it features myriads of engaging and unique structures that kids can explore while also having fun.
Tennis facilities, a disc golf area, and a basketball court are available for indigenes and guests seeking recreational activities.
The equestrian area is perfect for horse lovers, as it holds different races and tournaments that would keep you on the edge of your seats. There's an aquatic center where you may cool down in pools.
Address: 11915 Wills Rd, Alpharetta, GA 30009, United States
2. Alpharetta Farmers' Market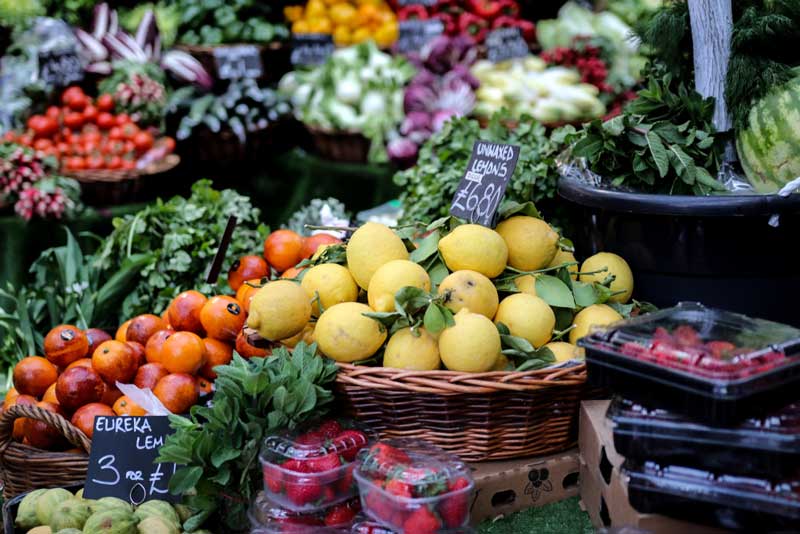 Are you searching for a spot to buy fresh products such as fruits and vegetables? Every Saturday morning from April through December, local gardeners and farmers sell their produce at the Alpharetta Farmers Market.
It is a farmers' marketplace that has won numerous awards for years. The multiple kiosks feature varieties of seasonal food, fruits, herbs, and fragrant flowers.
Natural meats, homemade jellies, unprocessed honey, and some goods manufactured by regional companies are also available.
You can find unique handmade goods that can serve as a remembrance of your trip to Alpharetta.
You're encouraged to speak to the vendors and residents for advice and healthy recipes as well; you'll meet new people through that.
Address: Old Canton Street, Alpharetta, GA 30009, United States
3. Chattahoochee River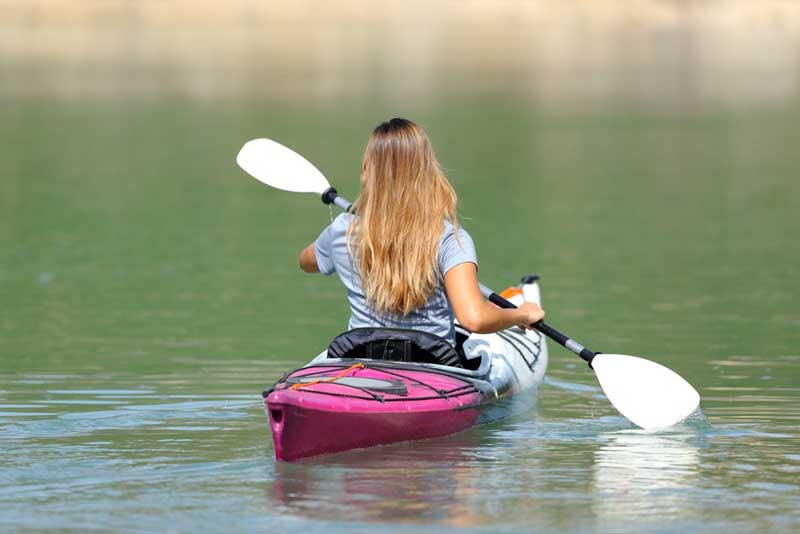 A few blocks from Alpharetta's boundaries lies the Chattahoochee River, a significant local attraction you must visit while visiting.
You can have fun and tour the lovely riverbanks in Roswell, a portion of this stunning location. For individuals that desire to endure the raging rapids in some areas of the River, outfitters in Alpharetta provide kayaking and rafting experiences.
Experienced fishermen in Roswell provide half or full-day tours to the ideal locations if you wish to catch underwater critters swimming within the ocean's depths.
If fishing or kayaking is too strenuous, you can stroll around the parks and along the River. Exploring this River is one of the best things to do in Alpharetta, GA.
Address: Alpharetta, GA, United States.
4. Big Creek Greenway
The eight-mile-long Big Creek Greenway is a beautiful, multipurpose trail that begins in Roswell, travels through Alpharetta, and ends in Cumming.
The route's extensive forested sections, sights of the nearby wildlife, and Big Creek makes it a favorite destination among cyclists and nature enthusiasts. The pathways are perfectly structured, and many areas show no evidence of recent urban expansion.
Though you'll be in the city center, it will feel like you're moving on a mountain route. Big Creek Greenway is home to many native animals, including birds, deer, snakes, and others.
Although a bike is an ideal method to see this destination, trekking is a great option if you only have a little time to explore a limited area. Ensure to crosscheck the weather forecasts because when it's the rainy season, some areas may be blocked off due to flooding.
Address: Alpharetta, GA, United States
5. Webb Bridge Park
This attraction is a picturesque area at Alpharetta's easternmost boundary that is popular due to its seclusion. The 109-acre Park contains tennis courts, baseball & soccer fields, picnic areas, and playgrounds.
However, this Park's forested environs, unlike the other Parks, which mostly have grassland topography, is its most distinctive characteristic. For those attempting to avoid the bustle of the city, this provides yet another dimension of solitude and peace.
Two sizable ponds are also present in the Park, and turtles and ducks can be seen having fun and swimming on their reflective surfaces.
To encourage these living animals to approach and consume your food offerings, you could bring loaves of bread or cereals. Personal relations with animals, combined with the trees and lakes, all come together to create a mystical atmosphere.
Address: 4780 Webb Bridge Rd, Alpharetta, GA 30005, United States
6. Scarecrow Harvest Festival
Fall marks the beginning of Alpharetta's scarecrow season, transforming the town into a collection of imaginative (sometimes spooky) creatures.
The Scarecrow Harvest Festival is among the most anticipated festivals in the city. It draws huge crowds of participants, mainly from the surrounding area.
Attending this festival is one of the fun things to do in Alpharetta, GA. Over 100 scarecrows of various kinds will be found during the festival.
The event includes live performances, face painting, hayrides, and displays of the year's harvest. Ensure to attend this strange yet entertaining event to mark the beginning of October.
Address: 1 S Main St, Alpharetta, GA 30009, United States.
7. Cogburn Road Park
Despite being smaller than other parks in this article, Cogburn Road Park is distinguished from the others by its special features.
Within its six acres are picnic tables, green staple grounds, and a solid concrete path you can walk through. Since fewer people are here, it's the perfect location for a peaceful, relaxed day with friends and families.
The Play Me Again piano, an unrestricted piano decorated with vivid sunflowers and multicolored peacocks, is one of the most unusual attractions here.
When touring these stunning destinations, entertain your friends by playing a few songs. There is also a little arboretum, breeding native plants for study and maintenance.
However, when they bloom, the dogwood & yellow woodlands provide a vibrant attraction that heightens the Park's splendor.
Address: 12825 Cogburn Rd, Alpharetta, GA, United States
8. Brooke Street Park
Alpharetta has many parks, and Brooke Street Park is among the lovely ones. It boasts a variety of contemporary conveniences, spacious green areas, and family-friendly events.
But the spectacular outdoor concerts are what draw most people to this Park. The HOME BY DARK Summer Concert Series, which brings together local musicians, storytellers, and artists, is one of these cherished occasions.
The top-of-the-scale instrumentalists in the area will be performing; possibly come with a blanket or a lawn chair and enjoy the show. You'll also hear motivational tales from diverse vocalists as they sing, which will undoubtedly touch you deeply.
Address: 5 Brook St, Alpharetta, GA 30009, United States
Are you considering more exploration of Georgia, here is a list of things to do in Buckhead, things to do in Woodstock, and things to do in Pine Mountain, for a fun vacation
9. MiniMe Factory
Have you ever really wished you could make a little replica of yourself? This factory offers an excellent opportunity for your wish to come true.
The MiniMe Factory creates lifelike tiny models specifically for its clients using 3D printing technology. Pick the model's size, wear a colorful dress, and enter the 360º photography studio.
The MiniMe Factory will handle the rest. You are allowed to bring in both pets and props. Be imaginative, then! However, your small model won't be prepared for delivery or pickup for around three weeks.
Address: 5530 Windward Pkwy Suite 100A, Alpharetta, GA 30004, United States
10. Avalon Mall
Avalon Mall is much greater than a typical shopping center. It is popular amongst Alpharetta locals because it offers a variety of activities that blend contemporary design features with traditional adornment.
Numerous shops, restaurants, movie theatres, and concert halls can be found here. The drive-in Avalon Nights Live is popular in the destination.
The sitting room contains fire spits, swing sets, and frozen yogurt spots in the summer, creating a pleasant atmosphere.
On the other side, the ice skating ice in Avalon is a nice place to visit in the wintertime.
You can work on your skating skills or interact with the locals. This Mall is one of the best places to visit in Alpharetta, GA.
Address: 400 Avalon Blvd, Alpharetta, GA 30009, United States
11. Act 1 Theater
Act 1 Theater is a fantastic location to watch a play. For more than over twenty years, this all-volunteer theatre company has presented performances in Alpharetta.
The Presbyterian Church inside the heart of the beautiful city serves as its headquarters. Each year, Act 1 Theater delivers a few plays and performs a variety of minor acts in Alpharetta.
If you get the opportunity to attend a show, take it.
Address: 180 Academy St, Alpharetta, GA 30009, United States
12. Ameris Bank Amphitheatre
Individuals of all ages congregate at the prominent Ameris Bank Amphitheatre, initially called Verizon Amphitheatre, to enjoy entertainment.
It frequently holds Atlanta Symphony Orchestra concerts, comedy shows, and music festivals. This theatre has hosted several spectacular and adored artists in country music, rock'n'roll, jazz, and pop.
The bands include Alice in Chains, Rascal Flatts, and Florence + the Machine. Often, the expansive grounds are filled with wild audiences singing and chanting along with their favorite artists.
You can bring your entire family to the performance, as the arena provides plenty of room with 12,000 seats and ample parking. Ensure to review their schedule of activities and base your travel plans on the festival you want to attend.
Address: 2200 Encore Pkwy, Alpharetta, GA 30009, United States.
13. Odyssey Escape Game
Put your brainpower and problem-solving abilities to the test in Odyssey Escape Game if you're indecisive about what to do in Alpharetta, GA.
This destination is suitable for people who enjoy hints, puzzles, and team activities. You & your companions shall decide to enter a room with a motif and choose to be locked within.
You also have a limited time to find the keys, codes, and other hints that will allow you to exit the room. The game will test your capacity for quick thinking and composure amid tension and pressure.
However, the payoff—your freedom—is well worth the effort. Of course, if you don't figure out the clues, you won't be held there indefinitely; you'll lose, but generally, it's a fantastic encounter.
Address: 1111 Alderman Dr #210, Alpharetta, GA 30005, United States.
14. Waggy World Paw Park
This area next to Wills Park is an entertaining and interesting spot for your canine companion. Dogs, ranging in different types, sizes, and ages, frequent Waggy World Paw Park, a top-notch pet facility.
Your dog can play, exercise daily, and socialize further with other breeds of dogs in this fenced-in, off-leash area.
It is built for maximum pet delight, with clean water fountains, large areas for the zoomies, and well-kept lawns. When you visit, abide by the rules and safety regulations because the public's safety is of the utmost importance.
Winter access is also restricted due to the damaging effects of the subfreezing temperatures on our canine residents' fragile paws. However, you & your dog are sure to have an exciting time.
Address: 175 Roswell St, Alpharetta, GA 30009, United States
15. Alpharetta Arts Center
Exploring Alpharetta Art Center is one of the top things to do in Alpharetta, GA, especially for art enthusiasts. The modern, one-story Alpharetta Arts Center is one of the captivating structures around.
The Center is friendly and bright, with a floor area of around 1,000 square meters devoted to modern art.
Even if local artists make up most of the recurring sequence of displayed works, this location is still as valuable as galleries in a bigger metropolis.
Additionally, there is a theatre room. The Center also regularly hosts lessons, talks, and seminars on various art-related topics.
Address: 238 Canton St, Alpharetta, GA 30009, United States
Planning to explore Georgia? Get the best of attractions and activities in Dahlonega, Cartersville, and Marietta for a fun vacation.
16. Velvet Note
The Velvet Note is a well-kept secret that is worth exploring. There are some of the most accomplished, world-class rated Entertainers & instrumentalists at this cabaret-style music venue.
The compact setting provides a distinctive, private atmosphere unlike any other. Additionally, the audience will hear crisp, clear sounds, thanks to the engineering work done on the listening space, exactly as the entertainers planned.
These characteristics and the great individuals that come to serenade guests have earned the establishment honors. Visitors can also enjoy wonderful Southern cuisine, tasty drinks, and jazz performances by several of the area's most accomplished musicians.
This attraction is one of the best places to visit in Alpharetta, GA, especially if you love music. Ensure you visit before it gains notoriety because it is quickly becoming a trendy Jazz hotspot. You'll earn bragging rights as the first individual to arrive here ahead of your pals.
Address: 4075 Old Milton Pkwy, Alpharetta, GA 30005, United States
17. Walk of Memorie
Georgia's lone location of its kind is the Walk of Memories, situated somewhere at American Legion Post 201.
It is a memorial city park that honors the selfless sacrifices made by our retired soldiers and those people who have represented our nation.
Well over 8000 bricks which each symbolize a different person, can be seen when you stroll down the walkway alongside your close friends and families. The individuals had served in the military during World War 2, the Korean Conflict, the War In Vietnam, and others.
In addition to these monuments, there are real military vehicles on show here. There is a Huey chopper, a tank from the second world war, also a twin-gun mount somehow out of the USS Polk County.
Even though it is only a brief stop, this location serves as a sobering remembrance of everyone who has defended and given their lives to the nation.
Address: 201 Wills Rd, Alpharetta, GA 30009, United States
18. Archibald Smith Plantation Home
This House, which was built in 1845, was for one of the prominent families in the neighborhood. They resided here for generations.
The Home was converted into a museum in 1991. It was significant enough to be included in the National Register of Historic Places.
Its luxurious interiors show how life looks among the white upper class right before the American Civil War, featuring many authentic fixtures, fittings, and antique furniture.
Visitors can also view how less fortunate individuals live, thanks to an actual slave quarter on the property. A small drive to the southwestern part of Alpharetta is Roswell, the location of Archibald Smith Plantation Residence.
Address: 935 Alpharetta St, Roswell, GA 30075, United States
19. Alpharetta History Walk
You can obtain a free booklet that will direct you on a self-guided tour from the Alpharetta Visitor Center in the town center.
Twenty-five historical places are all within short walking distance of one another, giving you the possibility to visit them all.
The entire family will love this tour. The journey starts at the Old Milton County and Alpharetta History Museum.
You can then travel to locations like City Hall, the Milton Court House, and Resthaven National Cemetery from there. Alpharetta's history will be revealed to you as you stroll the streets of the historical sites.
Address: 18 S Main Ste Ste 200, Alpharetta, GA 30009-1953, United States
20. All Fired Up
All Fired Up is a lively, dynamic space where you may express your creativity in a tranquil setting. The business offers over 700 clay objects visitors can customize and paint.
All Fired Up does not bill hourly to reduce the stress associated with the production technique. You only have to spend on the resources you utilize. That implies no pressure or time constraint.
Leave your ceramic piece with the shop once you're done painting it. To make your design suitable for dishwashers and microwaves, a staff member will overglaze it.
The collection periods are marked on the store's front counter. You can enroll to manufacture pottery from wet clay if you're searching for something more hands-on.
Address: 53 S Main St #100, Alpharetta, GA 30009, United States
21. Downtown Alpharetta
This district is rich in historical structures and local businesses. There are numerous things to explore
Many of the historic structures in Alpharetta's downtown date back to the 1850s (when the city was first incorporated). Others were built in the first ten years of the 20th century, with only a 2nd building boom between 1900 and 1910.
Together, they provide a mix of plain brick buildings and clapboard residences in the southern architectural style, with covered wraparound verandas.
One of these is the Dodd Hotel, which dates back to 1870 and served as a dormitory for teachers and other professionals until the 1940s.
Get acquainted with the history and businesses of Alpharetta, GA, in this destination.
Address: 131 Alpharetta Hwy, Alpharetta, GA 30009, United States
22. Geocaching in Alpharetta
Geocaching is a fantastic activity if you don't know what to do in Alpharetta, GA. The ideal approach to venture outside and discover a city is through geocaching.
It's a game where you must look for items other players have hidden using GPS coordinates. Money, books, and first aid supplies are just a few examples of possible things.
Install the Geocaching application to view all the geocaches in the region and retrieve the GPS locations in Alpharetta.
While searching for lost wealth, you might explore every crevice in the beautiful city.
Once you locate a geocache, be careful to register your discovery in the record.
Address: Alpharetta, GA, United States.
23. Top Golf Alpharetta
This top entertainment location in Alpharetta, GA, offers year-round comfort at the climate-controlled hitting bays, which have HDTVs in each bay and throughout most sports restaurants and bars.
Top Golf has combined technology and entertainment to make socializing a sport. On any given day, you'll find it bustling with activities.
While having fun, quench your hunger at Topgolf Atlanta – Alpharetta restaurant, featuring an established Executive Chef and an experienced crew that use premium ingredients to create inventive fares.
The restaurant could be considered one of the top restaurants in the area. A memorable experience awaits you at this destination.
Address: 10900 Westside Pkwy, Alpharetta, GA 30009, United States
24. Computer Museum of America
The
Computer Museum of America
, situated near Roswell, honors the technological advancements that people have made over time.
It is currently the biggest of its sort just on the Eastern Coast and will likely rank among the greatest in the globe when all of the developments are complete.
You may see a variety of computers here, including those being used for the landing on the moon and more modern, potent machines that can quickly complete millions of jobs.
For computer nerds and history enthusiasts, this is an engaging and participatory attraction because these relics of digital progression illustrate how far we've advanced.
Address: 5000 Commerce Pkwy, Roswell, GA 30076, United States
25. Jekyll Brewing
Jekyll Brewing has accumulated many fans despite being only about ten years old.
The award-winning brew expert, Josh Rachel, who also was a part-owner, oversees the 26 distinct taps in its brew room at its branch on Marconi Drive.
Once brewed inside its hundred-barrel system, the beers produced here take on a broad range of diverse types that span the globe, assuring that most beer lovers will have something to their liking.
Jekyll Brewing, which emphasizes the art of handcrafting while using the best quality raw materials, is a fantastic entrance into Georgia's brewing tradition.
Academy Street now houses the second branch if you can't make it to Marconi Drive. Having a cup of Jekyll brews is one of the best things to do in Alpharetta, GA.
Address: 2855 Marconi Dr. Ste 350, Alpharetta, GA 30005, United States
26. Caney Creek Preserve
The Caney Creek Preserve encompasses about 63 acres of tract land featuring a dog park, a natural amphitheater, 1.2 miles of walking routes, two pavilions, and a top-quality playground with a water play space and an archaeological dig site.
The scenic park is situated near Caney Road, west of the junction of Caney Road and Brookwood Road. The Caney Preserve also features an interpretive nature trail.
Visitors can find six stations down the trail, including signs containing detailed information concerning the Caney Creek Watershed. This information concerns wildlife habitats, forest succession stream ecology, erosion, and the water cycle.
The trail is a short and easy one that leads you down the banks of Caney Creek and through the various habitats of this nature preserve.
Address: 2755 Caney Rd, Alpharetta, GA 30005, USA
27. Main Event Alpharetta
The Main Event is one place to visit if you want to have a fun-filled experience with friends and family. There are various fun things to do at this place that will pique your interest and keep you active and going all day.
This attraction has something in store for everyone, regardless of their age. The Main Event features world-class bowling, an arcade games room with over 100 new interactive video games, multi-level laser tag, and others.
You can check out their delectable food menu, which consists of savory wings, oven-baked pizza, and loaded nachos. You can complement your meal with craft beers, handmade cocktails, and an extensive collection of wines in their energetic bars with large screens surrounding them.
The Main Event is also ideal for planning your next birthday party, team building and corporate events, holiday parties, and group events.
Address: 10700 Davis Dr, Alpharetta, GA 30009, USA
Meet the top attractions in Georgia, here is a guide on the top things to do in Statesboro, things to do in Canton, and the best things to do in Lawrenceville.
Plan Your Trip to Alpharetta
Alpharetta offers various venues for outstanding performances being a top entertainment destination. Additionally, there are lots of attractions that combine the modern with the natural environment. You will undoubtedly have an exciting time in Alpharetta, GA.
Go through this list when making your itinerary to ensure you won't miss out on top places and activities.
Have a fun trip!