Statesboro is the largest city and the county seat of Bulloch County in Georgia State. The city began to advance after the American Civil War.
Statesboro is rich in unique attractions and recreational sites ranging from Georgia Southern Botanical Gardens to Georgia Southern University, which offers several attractions such as Georgia Southern Museum and Center for Wildlife Education.
Statesboro attractions include locations where you can engage in healthy sports, go shopping, enjoy site seeing, and much more. The city offers endless recreational activities, perfect for a family getaway.
Let's explore the top things to do in Statesboro, Georgia
Things to Do in Statesboro
1. Bulloch County Courthouse
There's no place without a history. A peculiar historical attraction in Statesboro is Bulloch County Courthouse.
This courthouse is situated in Statesboro because it is the county seat of Bulloch County. To learn about Statesboro, ensure you check out this attraction, as it is one of the top things to do in Statesboro, GA.
The Courthouse was constructed in 1894 using a combination of Queen Anne and classical revival styles. The building cost about 20,000 dollars as of 1894 and remains one of Statesboro's majestic buildings.
In 1980, the structure was listed on the National Register of Historic Places. In 1914 the structure began undergoing renovations, continuing until it was completed in 2000. Visit Statesboro and marvel at this magnificent attraction.
Address: 20 Siebald St. Statesboro, GA 30458, USA
2. The Center for Wildlife Education, Georgia Southern University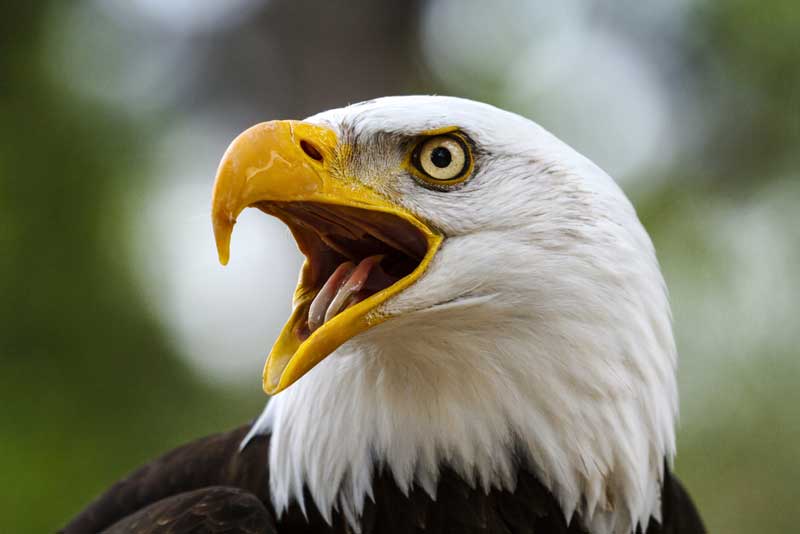 Statesboro is rich in so many rare native animals, which can be seen up close in the Center for Wildlife Education. This Center, located within Georgia Southern University and encompasses 17 acres, was established to educate the public on everything about wildlife.
In 1997, the Center for Wildlife Education started its operations with one Bald Eagle, and since then, it has expanded. Presently animals in the center are reptiles, birds, rodents, amphibians, mammals such as opossums and skunks, raptors, and waterfowl.
The center holds several presentations and shows, including the Birds of prey show which showcase the beauty of the Bald Eagle, and the invasive species exhibition, which shows non-native species currently resident in the State. In addition, visitors can check out the small protected wetland, which has a beaver dam and lodge.
There's also a Vivarium where visitors can closely interact with Georgia's snake species. The Center has trails and walkways where visitors can walk through to observe some of the animals. Do well to come with a camera to catch some animals and have a memorable experience.
Address: 1332 Southern Dr, Statesboro, GA 30458, USA
3. Splash in the Boro
For a fun experience, Splash in the Boro is the best place to be. This family-friendly Statesboro destination is a very famous water park and aquatic center. Thus, a visit to this spectacular fun center is one of the fun things to do in Statesboro, GA.
The attraction, which covers an area of over 600,000 square meters, contains about nine mini water attractions that can be enjoyed by all, regardless of age. These mini-features comprise a 25m lap pool for serious swimming, a wave pool with a small splash pad, and a heated therapy pool.
For immense fun, the attraction has a 240m lazy river meandering around the other pools, a Flow Rider surfing simulator, slides and tubes, and a Mat Racer. Kids are not left out of the fun, as they can play in the pool play area and nursery pools with adult supervision.
Address: 1388 Highway 24, E. Statesboro, GA 30461, USA
4. The Georgia Southern Botanical Garden
The Georgia Southern Botanical Garden encompassing 11 acres, is situated adjacent to the Georgia Southern University Campus. The garden conserves and displays rare and other native species of Georgia's plants originating from the southeastern plains.
The historical early-twentieth-century Bland farmstead house, which currently serves as a Visitor's Center and meeting place, is located at the garden's center. The Garden is in sections that include a Children's garden, heritage garden, azalea garden, rose collection, and a marsh area.
There are numerous pathways and woodland trails in the garden, where visitors can pass through as they view the fantastic floral communities. There are also benches where one can sit and take in the fresh air as they enjoy the beautiful view of the garden and the fauna which inhabit the garden.
Some of the fauna include birds such as red-feathered cardinals and mockingbirds, native butterfly species, and squirrels. A stop at this Statesboro Conservation area is one of the best things to do in Statesboro, GA.
Address: 1503 Bland Ave, Statesboro, GA 30460, USA
5. J.I. Clements Stadium
For a sporty experience, Statesboro's J.I. Clements Stadium is one of the best places. This baseball stadium was constructed in 2005 and can accommodate 3000 spectators. The Stadium is the home field of the Georgia Southern University Eagles Baseball team.
The Stadium is named after a former baseball coach and athletic director J.I. Clements who coached and led the Eagles to win their first national championship in 1962. The Stadium also contains the Mason Clements Wall of Fame, honoring former outstanding baseball players. The players' names are preserved near the entrance to the stadium.
Spectators can also enjoy various light meals and snacks at very affordable prices. Visitors are welcome to watch Statesboro baseball teams in action. A visit to this Stadium is one of the best things to do in Statesboro, GA.
Address: 2476 Southern Dr, Statesboro, GA 30458, USA
6. Center for Arts and Theater
This attraction is the home of art exhibitions, public performances, and events. The Center encompasses 5,000 square feet of galleries situated in the middle of Georgia Southern University's active campus.
The Center for Arts has two different permanent collections: the Smith Callaway Banks Southern Folk Art Collection and Betty Foy Sanders Georgia Artists Collection, with active exhibitions annually. One can also meet the artists during visiting artists' lecture series.
One unique feature of the Center is the Black Box Theater, with 150 seats that can be arranged according to the performance. A catwalk, sound booth, and first-class technology and equipment constitute the Black Box Theater. The theater also contains a Costume Shop, Green Room, and roll-up door.
The theater hosts performances like the annual 10-minute Play Festival and events, including Patti Peace Performance Studies Festival, amongst other productions. Exploring this exceptional theater is one of the top things to do in Statesboro, GA.
Address: 233 Pittman Drive, Statesboro, GA 30460, USA
7. Hanner Fieldhouse
This attraction, constructed in 1969, is a multipurpose field in Statesboro, Georgia, owned by Georgia Southern University. Hanner Fieldhouse was named after W.S. Hanner, who chaired the school's faculty athletics from 1935 to 1959, was a professor of the Division of Exercise Science, a tennis coach, and an assistant football coach.
The Fieldhouse is home to the Georgia Southern University women's and men's basketball and women's volleyball teams. In 1985 and 1992, the Atlantic Sun Conference men's basketball tournament took place in this prestigious arena. This 4,325 seat arena is also used to host Georgia Southern University's fall commencement ceremonies yearly and some political rallies.
The arena is a portion of the more extensive Hanner Complex, home to a gymnasium, an athletic track, and an 8-lane swimming pool. Visitors are free to join the cheering team during a game. Explore this prestigious location during your visit to the city of Statesboro.
Address: 590 Herty Drive, Statesboro, GA 30458, USA
8. Uncle Shug's on Main
Stacy Underwood opened this fantastic restaurant in 1996. A taste to marvel at is what this restaurant offers to its customers. Although it underwent a significant renovation in 2021., the restaurant stands and is better. It has a chicken barn and BBQ menu.
In this fantastic restaurant, you will enjoy a great selection of Original Chicken barn favorites and the new meals from Uncle Shug's BBQ. The restaurant offers breakfast daily but with Saturday Buffet Breakfast on Saturdays and Southern Sunday Buffet on Sundays. The restaurant also serves lunch and dinner in a cafeteria-style from Monday to Saturday.
Uncle Shug's on Main also offers a cooked-to-order menu, including steaks, hamburgers, shrimps, and salmon. BBQ ribs, chicken, brisket, smoked wings, chopped pork, fried chicken fingers, Brunswick stew, and salads are also on this fantastic restaurant's menu. Have a tasty experience in Uncle Shug's on Main. Add it to your itinerary.
Address: 434 S. Main Street, Statesboro, GA 30458, USA
Are you considering more exploration of Georgia, here is our list of things to do in Blairsville, things to do in Kennesaw, and things to do in Duluth, and for a fun vacation
9. Blind Willie McTell Trail
This McTell Trail is a relaxing attraction extending to four kilometers. Although it's short for serious hiking, it offers scenic views mostly ignored by guidebooks and television news. The Blind Willie McTell Trail, which connects Memorial Park to Triangle Park, is open to locals and visitors to enjoy walks, cycling, hiking, or simply enjoy the vie
The Great weather in Statesboro makes the trail a lovely site to enjoy an alfresco lunch. The course is named after the blind composer of Statesboro Blues, who for most of his life resided in Statesboro. There's a plaque along the path which explains the meaning of the name of the Trail.
The trail features six different species of trees, over 7,000 square yards of architecturally patterned asphalt, customized benches by the University's art students, bike racks, cobra lighting, picnic tables, trash bins, landscaped islands, raised pedestrian crosswalks, and more. Some time on the beautiful Trail is one of the best things to do in Statesboro, GA.
Address: Fair Road and South Zetterower Avenue, Statesboro, GA 30458, USA
10. Museum on Main
The Museum on Main displays Statesboro, Bulloch County, and the region's cultural and human history through exhibits, programs, and collections. The museum protects the area's heritage, at the same time, offers visitors a glimpse of its rich cultural history.
The Museum is a collaboration between the Statesboro Convention and Visitors Bureau and Georgia Southern University. The destination reveals how Native Americans lived before the Europeans' arrival. It showcases the effects of the Civil War on the State.
The exhibit features different artifacts from Bulloch County's history, such as tools, clothes, and pieces of furniture. The central artifact in the Museum is the 1920s turpentine wagon. You can also view one of the only four surviving antebellum cotton gins in the United States, created in 1850.
The museum changes its exhibits yearly, ensuring something new and exceptional to see whenever you visit Statesboro. Do well to stop by during your visit.
Address: 222 S. Main St. Statesboro, GA 30458, USA
11. Statesboro Farmers Market
The Statesboro Main Street Farmers Market offers its residents and visitors the best farm produce. Small-scale family farms are the major contributors to the Market. Among the fresh foods offered for sale includes meat, eggs, and cheese.
Aside from the raw farm produce, ready-to-eat and drink items are offered in between the stalls scattered in the location. You can enjoy lemonade and coffee while listening to live music performed in the market's vicinity.
Browse through rare handicrafts while shopping in the market. The Statesboro Main Street Farmers Market is open every Saturday from April to November. A visit to this amazing market is one of the best things to do in Statesboro, GA, since eating healthy is good business.
Address: 222 S Main St, Statesboro, GA 30458, USA
12. Eagle Creek Brewing Company
Lovers of beer, this attraction is for you. Eagle Creek Brewing Company, owned by Franklin Dismuke and established in August 2013, is the premier craft brewery in Statesboro, Georgia. In November 2016, the brewery also became the first to change to a brewpub.
All beers are produced using the best ingredients, offering its patrons the best beer one could get and also showcasing Georgia's southern charm. This exceptional brewpub provides its patrons a complete restaurant menu alongside the locally produced beer, wine, and cocktails.
You can enjoy some of the locals' favorites, including Spot Tail blends, River Street Praline, Tea Party Amber, and American Brown Ale. Although you can still get the beers mentioned above from those who purchased from Eagle Creek, you can check out its taproom, which has unique beers that can only be found in the brewery, so to taste them, you'll have to visit the brewpub.
The Brewery also features live music performances from indigenous artists, which you can enjoy while you sip their excellent beers. From time to time, new blends are created, so the enjoyment never ends.
Address: 106 Savannah Ave Suite B, Statesboro, GA 30458-2982, USA
13. The Jumping Place
For an adrenaline-pumping adventure, The Jumping Place is the one. This Jumping Place is Georgia's number 1 rated skydiving facility. This attraction which was established in 2005, is in the business of parachuting/skydiving, offering single and tandem aircraft jumps.
The activity offers a thrilling experience and a clear view of Statesboro and its borders. The Jumping Place offers complete jumping training to beginners and even further information to even skydiving experts. The attraction attends to not just locals but tourists as well.
Most patrons have advanced to USPS-rated skydivers and others to Tandem and AFF instructors. A stop at the Jumping Place is one of the fun things to do in Statesboro, GA. Experience the thrill of a lifetime!.
Address: 127 Airport Dr, Statesboro, GA 30461, USA
14. S&S Greenway
The S&S Greenway is a nature trail perfect for unwinding and a relaxing experience. You can go bicycling or simply walk along the path while enjoying the view, then rest at the trailheads. This pathway is a paved walking or biking trail running about 2.75 miles from the previous Savannah and Statesboro (S&S) railroad.
This historical feature started operating in 1897. The trail begins at Gentilly Road, which features paved parking, restrooms, and informative signage for users. This multi-purpose trail measures 12 feet in width and extends towards the east, slipping under the 301 Bypass.
It further passes through mature trees, crosses Cawana Road, and runs parallel to Railroad Bed Road before terminating at Pretoria-Rushing and Burkhalter Roads featuring park benches, paved parking, informational signage, and picnic area, water fountains, and restroom facilities. More work is still ongoing to extend the trail to Brooklet City.
Address: 591 Gentilly Rd, Statesboro, GA 30458, USA
15. Mill Creek Regional Park
Here is another fun attraction! Mill Creek Regional Park in Statesboro, Georgia, is an outstanding recreational center offering activities for all age groups to enjoy. A visit to this incredible destination is one of the fun things to do in Statesboro, GA.
The Park features 15 baseball/softball fields (12 lighted), 155 acres of parkland, seven soccer/football fields (four lighted), a 1.25-mile walking trail, two playgrounds, nine picnic pavilions, a lake, and eight public restrooms.
Annually, numerous sports tournaments are hosted in Milk Creek Park, bringing a large population of fans and competitors to Statesboro. Events are held in the Park all the year. The park is accessible for free from morning till evening.
Address: 888 Highway. 24 E. Statesboro, GA 30461, USA
For a fun road trip in Gerogia, do not miss exploring our checklist of things to do in Rome, things to do in McDonough, and things to do in Newnan.
16. The Shooting Sports Education Center
The Georgia Southern University Shooting Sports Education Center (SSEC), which encompasses 30,000 square-foot is the home for shooting sports in southeastern Georgia. The facility is partnering with the Georgia Department of Natural Resources.
The facility serves different shooting sports interests to the public through training classes, instructional programs, competitions, recreation, and events. The Shooting Sports Education Center features a 25-meter firing range, 25-meter archery center, two training/seminar rooms, and a 16-meter lane.
Due to the facility's location in a school safety zone, users have to be members before using the facility unless they want to participate in a competition or training. This unique facility is one of a kind. Checking out this destination is one of the top things to do in Statesboro, GA.
Address: 3271 Old Register Rd, Statesboro, GA 30458, USA
17. Coconut Thai Cuisine
There is so much to eat in the beautiful city of Statesboro. The only place to have an excellent Thai meal in Statesboro is the Coconut Thai Cuisine. This restaurant which brings solid Thai flavors to the city, has been owned and run by Chef Kamolwan Amy Kawpunna since 2016.
This outstanding Thai restaurant offers traditional Thai and Asian-American fusion meals. In addition, vegan and gluten-free meals are also served based ok your request. All their dishes are prepared without Monosodium glutamate (MSG), which shows their effort in serving healthy meals.
The delicious meals served are Ahi Tuna, Blue Mussels, Steamed Sea Bass, Steamed Dumplings, Australian Lamb Chops, and many others. Coconut Thai Cuisine also gives an exciting offer to patrons, where you get an appetizer and dessert of the chef's choice with your main course but with a small additional charge.
Aside from the special meals, the restaurant also serves beverages. There's a full-service bar offering special drinks. The drinks include cocktails, liquors, and spirits. Have an exceptional experience in this excellent cuisine.
Address: 7 College Plaza, Statesboro, GA 30458, USA
18. Georgia Southern University Golf Course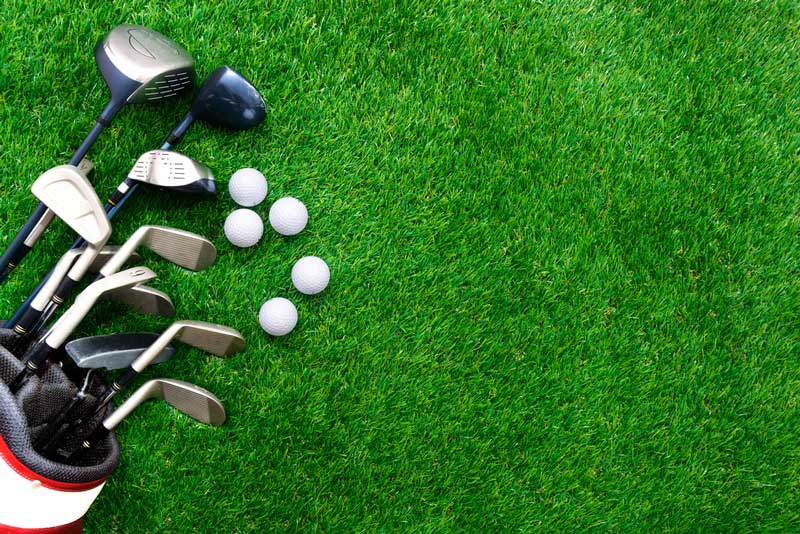 The Georgia Southern University Golf Course is a great destination, especially for golf enthusiasts. A golfing experience in this facility is one of the best things to do in Statesboro, Georgia. The Golf Course, which opened in 2013, is an 18-hole championship course encompassing 167 acres and 6,900 yards long from the championship tees.
Five sets of tees at each hole constitute the championship tees, so players of different skill levels can be accommodated. The Golf Course construction includes the refurbishment of an 8,000 square-foot clubhouse, 10,000 square-foot golf cart storage and maintenance facility, and a complete practice facility.
The clubhouse has a pro shop, a café, and meeting rooms, while the practice facility houses a driving range, a 10,000 square foot practice putting green, and chipping greens. The facility also offers golf lessons.
Address: 1031 Golf Club Rd, Statesboro, GA 30458, USA
19. Oliver Bridge Wildlife Management Area
If you're searching for what to do in Statesboro, Georgia, don't miss checking out this exceptional Wildlife establishment. This attraction offers one of the best things to do in Statesboro, GA.
The Oliver Bridge Wildlife Management Area covers an area of 1,560-acres. As such, several recreational activities are carried out on the property. The destination offers seasonal hunting opportunities, among other recreational activities, including river fishing, canoeing, hiking, wildlife viewing, and picnicking year-round unless announced otherwise.
Horseback riding and bicycling can also be enjoyed here but are restricted to designated areas or improved roads. However, during hunting seasons, the designated areas may be closed to avoid conflicts. You will have a memorable adventurous experience in the Oliver Bridge Wildlife Management Area.
Address: 13183 GA-24, Statesboro, GA 3046, USA
20. The Georgia Southern Museum
The Georgia Southern Museum is located in the historic Rosenwald Building, constructed in 1937. The museum is part of Georgia Southern University and is devoted to the national history of the state. The Museum's location doesn't make it boring; instead, it's pretty bubbly, and once you get in, you'll lose track of time due to the numerous artifacts on exhibition.
Among the numerous collections are old and modern animals, marine skeletons and fossils, etc. The most prominent permanent display in the Museum is the intriguing and captivating 78-million years old fossilized Mosasaur skeleton that measures about 8 meters. It is sometimes referred to as the Tyrannosaurus Rex of the sea.
Second to the Mosasaur is the 42-million years old Vogtle whale fossil, which was found in North America. Others include Bryde's whale complete skeleton, shark's teeth, and sawfish bills. In addition, several temporary exhibitions relating to Southern Georgia are organized by the Museum. Beholding the world's wonders in Georgia Southern Museum is among the best things to do in Statesboro, GA.
Address: 2142 Southern Dr, Rosenwald Building, Statesboro, GA 30458, USA
21. Fordham's Farmhouse Restaurant
This amazing restaurant, established in 2004, serves great old-fashioned Grandma's style cooking to Statesboro and its neighbors. Fordham's Farmhouse Restaurant's tasty cuisines are served in a comfy, home-styled ambiance which attracts friends and family in their numbers.
The Restaurant serves breakfast, lunch, and dinner. Fordham's menu includes Fried pork chops, cheeseburgers, grilled chicken sandwiches, chicken club, salads, lemonade, tea, soda, and more. All their meals are prepared using traditional recipes passed down to generations.
Thie restaurant also offers regular specials, catering, and a 50-persons capacity banquet room to hold different gatherings. If you want to give your taste buds a memorable experience, visit Fordham's Farmhouse Restaurant during your visit to Statesboro.
In addition to the food, the enterprise has a county store where you can purchase products like cane syrup, honey, gift cards, hats, t-shirts, and more
Address: 23657 US-80, Statesboro, GA 30458, USA
22. Statesboro-Bulloch Disc Golf Course
For a challenging golf experience, visit Bulloch Disc Golf course, the first disc course in the county. The Golf Course has an 18-hole course with a 9-hole short course on heavily wooded land but with clear fairways.
There's a big map in the parking lot, and each tee sign also has a map of the hole and length. The short course has thinner woods and more open lines, making it easier for beginners to learn and play golf.
While at the location, you can enjoy the course's fascinating scenery, especially with the airport lying next to it. Often, you can see helicopters, planes, and skydivers. A horse park is also visible from the gold course; therefore, you'll be able to see lots of horses.
Address: 401 Mill Creek Rd, Statesboro, GA 30461, USA
23. Southern Pottery & Art Studio
Explore your creative side in this amazing Art studio. The Studio is managed by loving and friendly Jill Carter. In 2021, Southern Pottery and Art Studio won Best of Georgia Regional Winner for Arts and Entertainment Studio.
The Studio offers varieties of activities for everyone regardless of age. The activities you can participate in include Canvas painting, pottery painting, glass fusing, and clay hand building. There's no need to book an appointment before you visit unless for private parties.
From time to time, events are organized by the Studio, such as the Easter pain part. Southern Pottery and Art Studio is open from Tuesday to Saturday, but you also book a private event for Sunday and Monday. An exciting, fun experience awaits you in this unique studio.
Address: 43 East Main Street, Statesboro, GA 30458, USA
Meet the top attractions in Georgia, here is a guide on the top things to do in Dalton, things to do in Cleveland, and the best things to do in Thomasville.
Plan a Trip to Statesboro
From the few listed things to do in Statesboro, GA, you are sure of a fun exploration of Statesboro. Start planning your Georgia exploration, try out new activities while having fun, and, yes, get to eat delicious meals too.
Have a fun Statesboro exploration.