In search of the best and fun things to do in Chesapeake, VA?
Chesapeake, VA, is located in the center of Coastal Virginia. The city of Chesapeake is regarded as a place with great historical and cultural significance, as it houses so many other recreational centers.
You cannot be out of things to do in this beautiful city. If you love outdoor adventures, you can participate in fun activities such as kayaking, hiking, biking, fishing, bird watching, picnicking and much more.
There are several relaxing parks, historic sites, attractions, shops, restaurants serving delicious food etc. However, certain attractions may require reservations.
The city is saturated with fun for both residents and visitors, and you can't afford to miss this lovely city.
Let's explore the best things to do in Chesapeake, VA.
Things to Do in Chesapeake
1. Chesapeake Arboretum
The Chesapeake Arboretum, a Virginia treasure, is found in the center of Chesapeake, Virginia, and covers 48 acres of land, also referred to as "Nature's Classroom."
The Arboretum has existed since the 18th century but formerly was a farmhouse. Aside from the building still standing, you can also find themed gardens extending across the property.
These include a fragrance garden, an antique rose garden, as well as a hardwood forest that you can explore. The Arboretum offers knowledge of the environment and horticulture through research, education, and plant displays.
You can learn all about not just plants but animals in the area, as this is also a stop on the Virginia Birding and Wildlife Trail South Chesapeake Loop, so make sure that you don't miss this fantastic place if you are in town.
The Arboretum serves as a means for the state to draw the public's attention to Virginia's essential recreational, scenic, historical, and ecological land.
The park also has three miles of trails for walking and hiking, picnic areas, 3-acre Lake Hughes, eight bridges, the historic Calem Williamson Farm House, and one of the finest trail systems in the state.
Address: 624 Oak Grove Rd, Chesapeake, VA 23320, USA
2. South Norfolk Jordan Bridge
The South Norfolk Jordan Bridge, also known as the Jordan Bridge, is a 5,372 ft fixed bridge that connects the City of Chesapeake, Virginia, to the City of Portsmouth, Virginia, over the southern end of Elizabeth River. The bridge is being maintained without any local, state or federal funding.
The bridge was initially opened for traffic in 1928 and was constructed by Carl and Wallace Jordan, two businesspeople of South Norfolk. Since the Jordan Bridge opened, four additional crossings (two tunnels and two bridges) have been added to the Elizabeth River Corridor to accommodate the needs of the growing population and military in the area.
The South Norfolk Jordan Bridge was the state of Virginia's oldest drawbridge and closed in November of 2008 because it needed maintenance. The new, replaced bridge was finished in October of 2012.
The site is worth visiting. Come enjoy viewing the beauty of Chesapeake, Virginia.
Address: 100 Poindexter St, Chesapeake, VA 23324, USA
3. Great Bridge Battlefield and Waterways Historic Park and Museum
The Great Bridge Battlefield & Waterways Historical Park & Museum / Visitor Center in Chesapeake, Virginia, is owned by The Great Bridge Battlefield and Waterways Foundation. This destination is located along the Intracoastal Waterways
The foundation's goal is to preserve the history of the United States. The foundation decided to open the museum and visitor center in a spectacular Georgian-style building in line with this goal.
Battlefield Park was created as a monument to honour the memory of the Battle of Great Bridge during the American Revolution. The waterways park is in commemoration of the nation's waterways history.
The museum contains a permanent gallery, a dynamic exhibit gallery, and an auditorium that can accommodate one hundred people.
To that end, visitors travelling by land or by water have a lot of things to do here.
A monument is placed at the park entrance at Battlefield Boulevard in honour of the Patriot soldiers who lost their lives here.
This destination offers tours daily for free for those interested in the history of Chesapeake, Virginia.
Address: 1775 Historic Way, Chesapeake, Virginia 23320, USA
4. Chesapeake Park
Chesapeake Park, also known as City Park, has an area of 90 acres; 60 acres is composed of grassy open space, and 30 acres is composed of leafy woodland and trees. This park is referred to as the premier place for entertainment in Chesapeake.
The park has a 3/4-mile paved walking trail loop where you can enjoy the park's natural features. Apart from its scenic view, the park holds several major outdoor events, such as the Chesapeake Park Whisper Concert Series and the Chesapeake Jubilee. So ensure you enquire about which event will be on during your visit to avoid missing out.
The park has fun amenities such as Skate Park, Dog Park, horseshoe pits, volleyball and basketball courts, and a picnic shelter with grills. You can also participate in fitness exercises in the outdoor fitness area. Have unlimited fun.
A visit to this wonderful park is one of the best fun things to do in Chesapeake, VA, for a fun time.
Address: 900 City Park Dr, Chesapeake, VA 23320, USA
5. Chesapeake Planetarium
Explore the wonders of the universe at Chesapeake Planetarium.
The planetarium is located in the Chesapeake Municipal Center, and it is the first planetarium established in Chesapeake by a public school system. It has been acclaimed as the oldest planetarium in the entire state of Virginia.
The planetarium offers programs to the public on Thursday nights by 8 pm to teach the general public about the galaxy, including planets and the solar system. Thus, giving the individual a general overview of astronomy.
These programs are offered free of charge by the Chesapeake Public School System.
Depending on the time of your visit, they also have a telescope which you can use to view and enjoy the beauty of the stars directly.
Address: 310 Shea Dr, Chesapeake, VA 223322, USA
6. Hickory Ridge Farm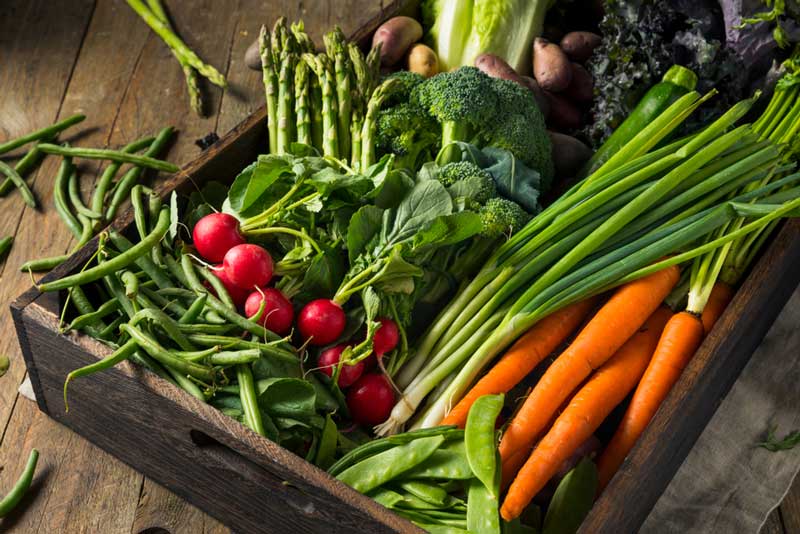 Hickory Ridge Farm is a family enterprise that encompasses 18 acres of land. It offers seasonal produce of excellent quality in the entire Virginia.
They offer fresh fruits and vegetables and also locally produced honey. There is also a petting zoo here if you want to see and play with the farm animals.
Depending on your time of visit, you can take part in the farm's seasonal activities, including pumpkin picking in the fall and strawberry picking during spring and several others.
You can access Hickory Ridge Farm from Tuesday to Sunday.
Address: 2928 S Battlefield Blvd, Chesapeake, VA 23322, USA
7. Rodgers' Puddings
The renowned Rodgers' Puddings offer delicious puddings you can't afford to miss, especially if you love sweet things.
Rodgers' Puddings is a small batch pudding manufacturer found in the historic district of neighbouring South Suffolk and has won awards for its incredible banana pudding.
The origin of their milk pudding is based on travels across the world. They also serve several other delicious local treats in a retro setting.
Their certified products are made using premium ingredients and have a shelf life of 3-month. So this is the perfect place for a spectacular desert in Chesapeake, Virginia.
Address: 2442 Annie Cir, Chesapeake, VA 23323-3943, USA
8. Chesapeake 9/11 Memorial
Chesapeake 9/11 memorial located beside the entrance of Chesapeake City Park was created to honour those who lost their lives in 9/11 and serve as a remembrance of the tragedy in New York.
The memorial monument is made up of a 5.5- ton steel beam that was once part of the World Trade Center, a rock from Shanksville, and a piece of limestone from the Pentagon which used to be kept in the Chesapeake Visitor Center.
Every year on September 11th, a remembrance ceremony is held at the memorial. You can attend the ceremony if you happen to be in town during the commemoration period. If not, you can marvel at the majestic view
Address: 1224 Progressive Dr, Chesapeake, VA 23320, USA
Are you planning a road trip to Virginia? here is a guide on things to do in Newport News and things to do in Staunton for a fun trip.
9. Great Bridge Lock Park
Great Bridge Lock Park is located along with Virginia's Intracoastal Waterways at a strategic location in Chesapeake, as it is found where Chesapeake Canal and Elizabeth River meet.
The lock was constructed to prevent the two waterways' saltwater and freshwater from mixing. Currently, a 19-acre park is also found in this magnificent spot.
The park is part of a cape sided by the Chesapeake canal and the Elizabeth River. The shoreline of both waterways features trails that run both sides, boat ramps, and picnic spots.
Fishing and crabbing are the everyday fun activities carried out here due to the water that surrounds the park, but you can also tour the woods that lie in the west of the Great Bridge Lock Park.
Address: 100 Locks Rd, Chesapeake, VA 23320, USA
10. Black Pelican Seafood Co. Greenbrier, Chesapeake, Virginia
The Black Pelican Greenbrier, existing since 1993, serves Mid-Atlantic coastal cuisine in the heart of Chesapeake, Virginia, in an accommodating environment. If you have been watching the popular show – "Diners, Driver-Ins, and Dives," the restaurant's name was mentioned.
They offer great foods such as Brussel sprouts, pizza, pork ribs etc. They also have an excellent cusp service. Jason Smith, the President & Executive Chef, has tried to maintain the quality of the original Black pelican.
The Black Pelican Greenbrier is open from 11:00 am until 9:00 pm Sunday to Thursday and 11:00 am until 10:00 pm on Fridays and Saturdays. Sunday brunch is served from 9 am until 2 pm.
Address: 1625 Ring Rd, Chesapeake VA, USA
11. Chesapeake Bay Bridge-Tunnel
From the name, you may wonder what kind of tourist attraction is this, but it is a popular place that allows you to admire the unparalleled beauty of the Atlantic Ocean.
The Chesapeake Bay Bridge-Tunnel is 17.6 miles long, crosses the Chesapeake Bay, and connects the Eastern Shore and Virginia Beach. The northern side of the tunnel was opened in 1964 while southbound in 1999.
Chesapeake Bay Bridge and Tunnel Commission maintain this tunnel. The bridge is a rare spectacular accomplishment in the engineering field and is regarded as one of the best architectural features in Chesapeake.
A scenic overlook is situated at the northern end of the bridge. Bluefish, trout, croaker, flounder and other species have been caught from the pier. Some birds have also been seen in the vicinity.
If you want to see some of the lovely views in the city, don't miss this destination!
Address: 32386 Lankford Key, Cape Charles, VA 23310, USA
12. The Great Dismal Swamp and Canal trail
The
Great Dismal Swamp
is located in the outskirt of Chesapeake in the southeastern part of Virginia, and it extends to northeastern North Carolina. It is regarded as a National Wildlife Refuge.
The legendary swamp was known as a place of refuge during slavery and an escape route for African Americans. Presently, the swamp is known for its natural scenic beauty.
Dismal Swamp Canal Trail, connected to the Great Dismal Swamp, is an outdoor recreational and historical park area with picnic areas. It has a trail used for various activities such as horseback riding, hiking, running, walking, bicycling, and even boating.
The north trailhead can be located at Old Route 17 and Dominion Boulevard in Chesapeake, Virginia and extends slightly above eight miles to the south along the Dismal Swamp Canal.
The canal is also the site of the Paddle Border event that takes place during spring, which is open to paddlers of all ages from different states.
Are you in for an adventure? If yes, add exploring Great Dismal Swamp and Canal trail to your checklist of fun things to do in Chesapeake, VA.
Address: 1200 Dismal Swamp Canal Trail, Chesapeake, VA 23322, USA
13. Gum Tree Farm
The Gum Tree Farm covers an area of 50 acres. The Gum Tree Farm is a local rearer of sheep, but you will also find ducks, turkeys, pigs, cows, horses, goats, and even a donkey named Studebaker here. Thus, offering an educational experience.
The farm gives room for up-close interaction with all the friendly animals here. They also engage in fibre production utilizing fibre from fibre plants.
They offer a tour that gives the farm history and explains some of the farm activities such as dyeing of wool, which also includes live demonstrations.
Thus, the experience here promises to be both educational and fun-filled.
Address: 1224 Progressive Drive, Chesapeake, VA 23320, USA
14. Northwest River Park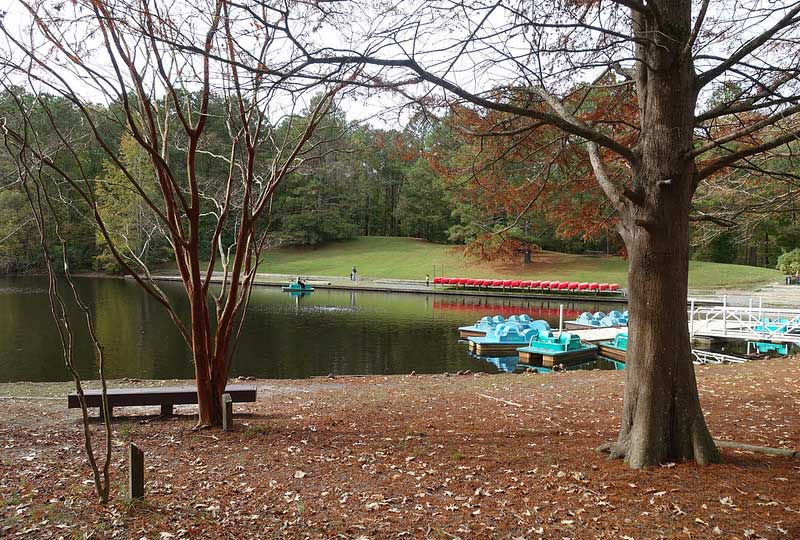 Just as the name implies, the Northwest River Park is located on the leafy banks of the Northwest River, which is in the southeastern part of Chesapeake.
The park has an area of 763 acres, so you can imagine all the things it contains, which in turn implies that there's a lot to do here.
This park is the perfect destination to view Virginia's local plants and animals. There are so many trails in the park so you can enjoy its picturesque view.
Children are not left out in fun as picnic areas, and playgrounds are available for younger guests. There is also a mini-golf course here called the 'Dude Ranch.'
If you enjoy bird watching, you don't need to think twice before coming here, as this is also a stop on the Virginia Birding and Wildlife Trail; as such, you will see different species.
A visit to Northwest River Park is one of the most fun things to do in Chesapeake, VA with the family.
Address: 1733 Indian Creek Rd, Chesapeake, VA 23322, USA
15. Lake Drummond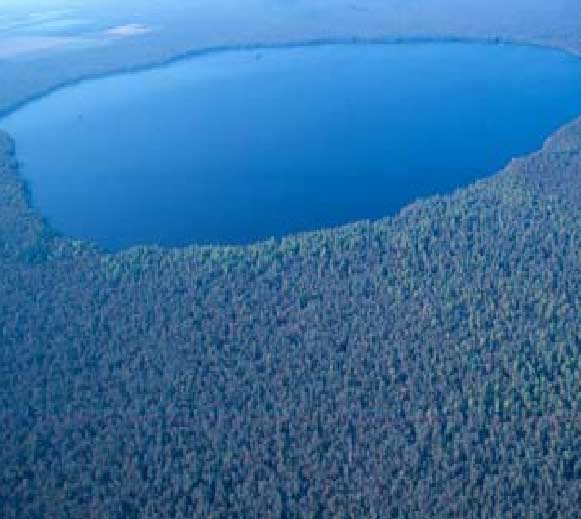 Lake Drummond is one of the only two natural freshwater lakes in Virginia, which sits in the middle of the Dismal Swamp, acting as the primary water supply for the Dismal swamp canal. It is a famous ancient lake that dates about 4,000 years old.
This legendary lake, although shallow, has an area of over 3,000 acres, making it the perfect destination for aquatic fun.
Kayaking and fishing are among the several outdoor activities you can enjoy on this attraction site. You can also take your family out on a boat and enjoy the scenic lake surroundings. However, boat access is limited. The best way to get to the lake is through the Dismal Swamp Canal or the feeder ditch.
You can also enjoy bird-watching in this lake. During the wintertime, you can find migratory birds like tundra swans and snow geese. In the summer, look out for great blue herons and great egrets.
Have a firsthand experience of all the beautiful features this lake has to offer.
Address: Great Dismal Swamp, Chesapeake, VA 23322, USA
Planning to explore Missouri? here is a list of things to do in Cape Girardeau, things to do in Rolla and fun things to do in Branson for a memorable vacation.
16. Chilled Ponds Ice Sports Complex
The Chilled Ponds Ice Sports Complex is recognized as one of the top-notch ice sports complexes in Virginia State, with a large area of 90,000 square feet.
With such a large area, it's obvious many activities are going on here, which means so much fun. In addition, the complex has two National Hockey League skating rinks.
Chilled Ponds Ice Sports Complex is open to everyone, whether you want to learn to skate or play ice hockey during the day.
Norfolk Admirals Ice hockey team uses this destination as their training ground, and if you are lucky, you may be able to take in a fast-paced game when you visit.
If you are looking for fun things to do in Chesapeake, VA with the family, add a visit to Chilled Ponds Ice Sports Complex to your checklist.
Address: 1416 Stephanie Way, Chesapeake, VA 23320, USA
17. Cutlass Grille
The Cutlass Grille in Chesapeake, Virginia, is known for its delicious American barbeque dishes and Jamaican cuisine. If you want to have that home-cooked meal, this is the place for you.
The name of "Cutlass Grille" honours the Jamaican heritage of the owner, Shawn, because cutlass is a commonly used farming tool in Jamaica.
The restaurant, which is family-owned and operated, serves various fresh and delicious meals home-style prepared in a hygienic environment.
The Cutlass Grille, which is open from Tuesday till Saturday, is a famous dining place where Chesapeake residents go to have lunch and dinner. The restaurant can be accessed from Tuesday to Saturday.
So, satisfy that craving in this lovely restaurant.
Address: 805 N Battlefield Blvd, Chesapeake, VA 23320, USA
18. Greenbrier Mall
The Greenbrier Mall has an area of almost 900,000 square feet full of shops and is located along the state's Hampton Roads.
This regional mall is situated on a hillside terrain, with mall entrances on both the lower and upper ends. Greenbrier mall also serves not just the city of Chesapeake but also various other communities along the east coast of Virginia and some communities in North Carolina.
The mall is characterized by over one hundred retailers, including Macy's, JC Penney, Dillard's, the Cinema Cafe movie theatre, and many different restaurants. So you can have fun by enjoying the recreational features and enjoying mouth-watering dishes.
If you want to do some shopping, add a visit to Greenbrier Mall to your list of things to do in Chesapeake, VA.
Address: 1401 Greenbrier Pkwy, Chesapeake, VA 23320, USA
19. Elizabeth River Park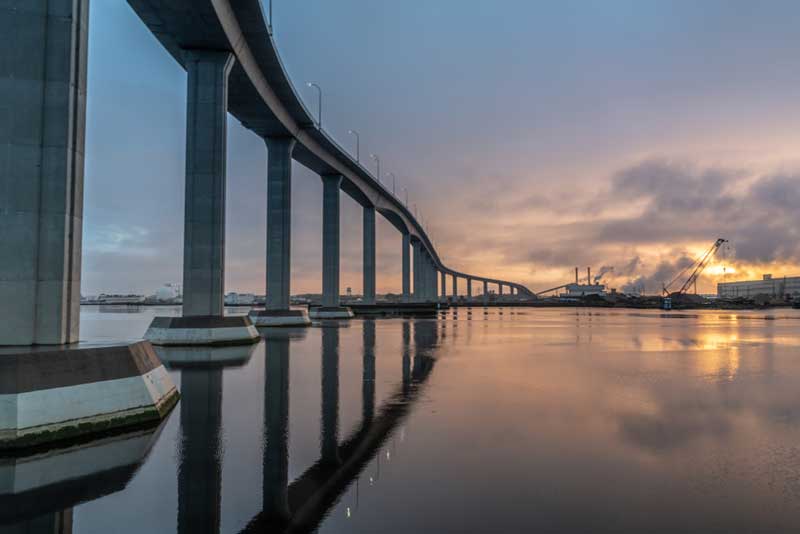 The Elizabeth River Park is located alongside a water body in Chesapeake, Virginia. The river has beautiful views.
This destination serves as a good place for holding picnics. You can partake in outdoor recreational activities, such as taking a stroll in the walking paths or engaging in cardio fitness in the stipulated area.
Boat owners can easily access the Elizabeth River Park by water and land. The pedestrian walkway offers a lovely view from the city's South Norfolk Jordan Bridge.
They also have a gazebo, shelters, a dog park, a fishing/crabbing pier open to visitors to use free of charge, and snacks in the Snack Shack.
Address: 1400 Elizabeth River Way, Chesapeake, VA 23324, USA
20. Wicker's Crab Pot Seafood, Chesapeake, Virginia
Wicker's Crab Pot Seafood has been part of the seafood industry for more than sixty years and is a famous enterprise in Chesapeake.
The family-owned and operated restaurant is currently managed by Ray Wicker, Jr., a fourth-generation waterman with over thirty years of experience working the Chesapeake Bay's waters.
Ray and his wife opened their branch of Wicker's Crab Pot Seafood in 2008, sharing their love for seafood with their customers. They serve live crabs, fresh oysters, shrimp, steam pots, and other fresh, locally sourced seafood. They also offer live entertainment and a seafood market.
They have a paved outside area for kids & a dining room. They also offer catering, pickup & delivery in Hampton Roads and Virginia Beach.
Address: 4201 Indian River Rd, Chesapeake, VA 23325, USA
21. Fun Forest
Whenever you visit the City Park in Chesapeake, you mustn't miss the Fun Forest, which covers over 3 acres in the park. This forest is perfect for kids, so If you are visiting Chesapeake with kids, do add a visit to Fun Forest to your checklist list of things to do in Chesapeake, VA.
Fun Forest features a children's playground, an imagination center, and a family adventure area so that everyone can take part in the fun.
The forest was built by a large group of volunteers, almost 2,000 of them. The playgrounds were made in such a way to enhance walking skills, coordination, and interactive play.
In line with the background objective, activities offered here include an underground telephone, a shaking bridge, a dolphin side, and swings and slides.
The forest also has a Fossil Dig where new paleontologists can search and get fossils. A visit to Fun Forest is one of the best fun things to do in Chesapeake, VA with the family as there something for everyone to enjoy.
Address: 900 City Park Dr, Chesapeake, VA 23320, USA
22. Abuelo's Mexican Restaurant
Dirk Rambo, Chuck Anderson, and James Young first opened the Abuelo's Mexican Restaurant in Amarillo, Texas, in 1989, intending to open a restaurant that serves made-from-scratch, delicious Mexican food at affordable prices.
After thirty years, Abuelo's Mexican Restaurant expanded to have branches in thirteen states throughout the country. The restaurant is an open-air courtyard with a Mexican style featuring a combination of traditional and modern decoration.
Enjoy made-from-scratch dishes made using the freshest ingredients. These dishes include house-made salsas, sauces, tortillas, sides, hand-rolled enchiladas, traditional Tex-Mex items, and unique House Specialties.
The Abuelo's serve house-made drinks in addition to the tasty meals. Their excellent service has earned them the position of the #1 Mexican Restaurant in America since 2006.
This destination accommodates people of all ages. Enjoy Abuelo's experience with friends and family.
Address: 1712 Ring Rd, Chesapeake, VA 23320, USA
23. The Egg Bistro
The Egg Bistro is locally owned in Chesapeake, Virginia, and has other branches in Virginia Beach and Suffolk's Harbour View.
The restaurant serves fresh food and newly created foods using fresh, locally sourced products from Virginia and North Carolina in a groovy family environment.
The bar features 12 different rotating local craft beers on tap, a food menu including vegetarian and vegan dishes, and an expansive bar featuring mimosas and bloody Mary's, which have been voted the best for 14 years. Visitors can also use the Egg Bistro to hold events, like parties, get-togethers etc., in a space that can accommodate 150 guests.
Their competent staff strives to provide the best service and food to guests dining at The Egg Bistro. They also offer an off-site catering service. The Egg Bistro is open seven days a week, serving breakfast and lunch from open until close.
For a fun time, add a visit to The Egg Bistro to your checklist of things to do in Chesapeake, VA. Eat and drink to your satisfaction in a jolly ambiance
Address: 501 Kempsville Rd, Chesapeake, VA 23320, USA
24. Oak Grove Lake Park
Oak Grove Lake Park, encompassing 70 acres, is a sizable, public freshwater waterbody in Hampton Roads.
The lake is a reclaimed "borrow pit" and is characterized by having steep-sloping banks and relatively clear water. Multiple fishing and observation piers are conveniently located around the lakes' shoreline.
Some fish you can catch at the lake include Catfish, Bass, and Panfish. The lake at the park follows all state rules and regulations, you cannot bring a privately owned kayak, boat, or canoe, but you can fish along the lake's shoreline.
The park has handicapped access and offers free parking. It would be best if you came with food/snacks as there are no concessions; you can use the shaded picnic area with grills and tables.
Imagine fishing with your kids and grilling your catch; wouldn't that be a wonderful memory? Aside from fishing, the Park offers other fun outdoor activities like hiking, running, biking, kayaking, and paddle boating.
Your little ones can play and jump around in the well-equipped playground. There are also transportable restrooms.
Address: 409 Byron St, Chesapeake, VA 23320, United States
25. The Garage Brewery
The Chesapeake microbrewery, The Garage Brewery, was founded by Ulyana Wingard, a regional entrepreneur, in 2019.
Ulyana's Garage Brewery aims at enriching the town while providing bar hoppers and her fellow craft beer fans with smooth and tasty brews in a fun and welcoming environment.
The 7-barrel brewery is dog friendly, and the staff is fun and friendly. Will, the little company's brewer, will be happy to tour the facility with you. The Garage Brewery has gradually become a child spot for some locals owing to the events they offer.
The brewery's taproom is ideal for a casual date with your significant other. If you wish to make any reservations, talk to Chelsea, she is hard to miss, as most describe her as a live tattoo mural.
Some fun events you shouldn't miss at this quaint little brewery are its musical bingo nights and trivia, which Chelsea runs.
Address: 1011 Eden Way N, Chesapeake, VA 23320, USA
26. Clarke Farms
The first place that should come to your mind when buying fresh farm produce in Chesapeake, VA, is Clarke Farms. This farm is known for its high-quality steak.
You will find everything you want; small rows of beautiful sunflowers guard the vegetable farm, and the atmosphere is beautiful and conducive for a day out with family.
If you like fresh groceries, Clarke Farm have you covered; you can also check for the different procedures available for the different seasons; for example, Strawberries and Vegetables are available up till mid-fall season.
The farm has a poultry section that provides customers with eggs, milk, and more. There is also a vegetable section where you can purchase fresh produce like fruits such as watermelon, cucumbers, and vegetables.
If you visit with kids just before Halloween, you can spend some time with them by partaking in pumpkin crafting; the pumpkins are probably the biggest you have ever seen.
Address: 3831 Bruce Rd, Chesapeake, VA 23321, United States
27. Deep Creek Park
Visiting Deep Creek Park will make a fantastic addition to your list of the best things to do in Chesapeake, VA, especially for nature lovers.
The artificial aspect of this park comprises sporting amenities such as well-lit ball fields and four multi-use fields featuring Bermuda turf grounds. You may go kayaking or paddle boating if you prefer a water sport.
Other amenities at the Park include a pavilion for picnics with grills, a restroom structure, a dog park with drinking water, a well-equipped playground designed to cater to kids with special needs, and ample parking.
Deep Creek Park also features a 1.1km walking/running trail that takes approximately 13 minutes from start to finish. The trail is perfect for bird watching, so pack a camera before you head out.
The trail is operational, year-round, and animal friendly; provided they are leashed, the partially paved path also has wheelchair access.
Depending on when you visit, you can observe the Gerald Teeuwen Memorial Time Trail or Virginage-Graded State Championships.
Address: 437 George Washington Hwy S, Chesapeake, VA 23323, USA
28. Relax the Feet
Imagine entering a tranquil, opulent haven after a long day of work where you can unwind and be nurtured as your soreness, and pent-up stress vanish.
Are you experiencing fatigue or stress? Relax the Feet offers you the chance to take a break from your hectic schedule and unwind as they use their renowned reflexology services to calm your body and mind.
Reflexology applies pressure to particular points on the hands, feet, and head to promote relaxation, stress relief, and renewal.
In addition to other health advantages, it is a powerful technique to lower muscle tension, discomfort, and anxiety. Visit one of our three locations in Chesapeake or Virginia Beach.
This attraction is open to the public from Monday through Saturday, from 9 am through 9 pm, and on Sundays, from 11 am through 8 pm.
Address: 1036 Volvo Pkwy Ste 9, Chesapeake, VA 23320, USA to.
Want more of the beauty of Virginia? check out our guides on things to do in Lexington , things to do in Richmond and things to do in Wytheville for a memorable time in Virginia.
Plan your Trip to Chesapeake
Despite the small size of Chesapeake, Virginia, there are quite some recreational places to explore, ranging from museums, parks, farms, local and foreign restaurants, antique shops, golf clubs and some sports fields.
Making it the perfect getaway place for friends and family. create your bucket list of things to do in Chesapeake and go have lots of fun in this city.
Happy Travels!