Lakeland, Florida is the largest city in Polk County, Florida, it is located along I-4 between Tampa and Orlando.
There are numerous things to do in Lakeland, It is also filled with vibrant and exciting residents with a population of over 100,000. The development of the railway in the 1880s was pretty helpful in the expansion of the city by an additional 80 acres. That region is known as downtown today.
History has Lakeland in its record as the home to a handful of native tribes in America.
Now reckoned with for lakes, there are other exciting places you would also find in the city. From captivating museums to sporting venues, engaging libraries, wildlife reserves, recreational parks, historical points and spots, and many more.
We would be exploring diverse places and activities to keep you busy and happy as a visitor in Lakeland, here are the best things to do in Lakeland, Florida.
Things to Do in Lakeland, FL.
1. Lake Hollingsworth
Here is a great attraction site you would not want to miss. It is quite predominant because of its location at the center of Lakeland and its reasonably large size, about 350 acres.
The Lake Hollingsworth is named after John Henry Hollingsworth who dwelled in the region in the 19th century.
The park offers you the possible best comfort, amusement, and entertainment. There are paths around the lake which you can choose to cycle roundabout or some trails which you can choose to walk through.
Of special note is the Lake-to-Lake trail. This trail acts as a link to other lakes and if you want to view Lake John and Lake Parker, them the trail leads.
Other activities you can get into include bird-sightings. This park provides an excellent view of birds' species such as pelicans, plovers, and spoonbills.
Visit the park, host your social gatherings, watch annual marathons (like Orange Cup Regatta), capture interesting areas, landmarks, and wildlife with your camera, relax, and exercise.
Address: 920 Lake Hollingsworth Drive, Lakeland, FL 33801
2. Hollis Garden
The Hollis Garden is a botanical garden situated in downtown Lakeland. It is named after the Hollis family (because their family donated the land), while the garden is being tendered by the city.
To say this garden is breathtaking might be an understatement. Let me unravel a bit about it. The garden has a neoclassical architectural arrangement with several ornamental fountains surrounded by patterned flower beds, lush ferns, tropical shrubs and flowers, and native trees.
Stepping into the garden gives you a feel of a different world entirely. The patterns, the cool breeze and the gorgeous view of the Lake Mirror is heavenly.
Astonishingly, you'll see over 10,000 different species of flowers and plants. The inclination of the garden to the lake, walking through pathways with different garden rooms and the unique theme is overwhelming.
Plan a visit to the Hollis Garden, its one of Lakeland Florida points of interest you should definitely add to your checklist of things to do in Lakeland FL.
Address: 702 E Orange St Lakeland, FL 33801.
3. The Circle B Bar Reserve
Here is another reserve that came into existence by restoration. The Circle B Bar Reserve is one of the protected land areas in Polk County, Florida. It is quite a large one, bearing about 1,267 acres in the southeast of Lakeland, Florida.
Like I said initially, the reserve was reclaimed and is managed by the Polk County Board of County Commissioners (BOCC). Do you imagine why such a name was given? Well, the Reserve had its name after the cattle ranch that was once located in the area.
The park was purchased for $7.4 million in 2,000 and this purchase has helped to restore and maintain the Banana Creek marsh system, more especially is its hydrologic function.
This has made the land a choice place for hiking and biking on the unpaved trails and along roadways. Aside from hiking, one can also fish along Lake Hancock.
You would also enjoy the scenery of birds like bald eagles, roseate spoonbills, sandhill cranes and white ibis, and also wildlife like alligators, bobcats, gray squirrels, river otters, snakes, and wild hogs.
Want to picnic? Yea, facilities for picnics are available too, this makes what to do in Lakeland for nature lovers and should definitely make your itinerary of things to do in Lakeland during a visit.
Address: 4399 Winter Lake Road (SR 540), Lakeland, FL 33803.
4. Lake Morton
Lake Morton is situated in Lakeland, Polk County. And is named after John P. Morton who had a land near the lake.
One unique feature aside from the serene environment for which the lake is known is its crystal clear waters. This is very rare as you can see the bottom of the lake upon closer look.
Another is that the area surrounding the lake is covered by walking trails, this gives visitors the privilege to get a better view of the aqua-beauty which they appreciate.
Lake Morton is not bored with activities. You will find people fishing on the lake. The presence of bass and trout storks allows fishermen to obtain something.
Also, there are boat ramps on the northwest shore which make it possible to enjoy the feel of the lake waves in a boat.
5. Polk Museum of Art
One of the fun things to do in Lakeland Florida is to admire artworks at The Polk Museum of Art.
This is a private and non-profit museum, it was founded in 1966 by a group of community residents who were really dedicated to Arts.
The Museum has set a standard of enhancing lives through inspirational and engaging art experiences for all.
Can I let you know that it is the largest and only nationally accredited visual arts organization in the whole of the Polk County Region?
The Polk Museum of Art accommodates over 35,000 students every year, has an assembly of over 2,500 works of art -including works from Andy Warhol, Miriam Shapiro, Pablo Picasso, and other popular artists- and serves over 130,000 visitors (both global and local) annually through their vast schedule of education programs and art exhibitions.
They've got a dynamic event calendar that would seamlessly fit into your schedule while in Lakeland, Florida, this makes what to do in Lakeland for art lovers, if you are thrilled with arts, plan a visit today.
Address: 800 E Palmetto St, Lakeland, FL 33801.
6. Munn Park Historic District
Munn Park Historic District was designated as a district on November 3, 1997.
It has its historical name after Abraham Munn, the city's founder. Making the boundary of the district are the East Bay Street, East Orange Street, East Main Street and the North Florida Avenue. There are 48 historic buildings in the area and as well the Munn Park itself.
This is a little story of how it came about. June 3, 1910, The Munn Park was designed in remembrance of the soldiers who fought during the period of the Confederate States of America.
The Daughters of the Confederacy erected a Confederate monument in the center of the park (though not there now), there are other statues and plaques strategically place in their honor.
This area is full of history which you would want to check up. Other interesting ancient buildings are the Old City Hall and the Old Coca Cola building.
Address: 202 E Main St, Lakeland, FL 33801.
7. RP Funding Center
RP Funding Center also known as The Lakeland Center is a multi-purpose arena and theatre that can seat just over 8,000 people. It was opened in 1974 and is home to the Lakeland Loggerheads (hockey) and the Central Florida Jaguars of the American Indoor Football League.
The center has been used for multiple concerts, professional wrestling events, basketball games, dance competitions, and even spa expos, it is one of Lakeland Florida points of interest you should explore.
The Lakeland Center has a Broadway series, and entertainment series, and special engagements, plus there are group services available and partner discounts.
The center also does allow venue rental for exhibitors, planners and promoters and does offer catering for those who may want to use the venue for marriage or conferences.
Address: 701 W Lime St., Lakeland, FL 33815.
8. Common Ground Park
One of the best things to do in Lakeland with kids is a visit to Common Ground Park
The common ground is a park built to encourage interactions between adults and children of all levels so that they can enjoy one another's company.
In the playground, you will find educational offers that just go above social interactions for anyone who chooses to visit.
There are several statues scattered around the park all having distinctive meanings and information to pass everyone who visits. You will find picnic areas and some gazebos also placed for rents
One psychological advantage of the Common Ground Park is that the park provides facilities which help the communal who need non-traditional parks.
By this, I mean that the amenities and facilities in the park are constantly improved upon yearly.
Those who are have been hampered by disabilities are not left behind, the management of Common Ground Park works consistently to suit them too!
Another philanthropic act, aside from the regular maintenance, is that park offers scholarships to some low-income earners and families, availing them the opportunity to participate in educational and recreational activities.
Address: 1000 E Edgewood Dr., Lakeland, FL 3380.
9. Explorations V Children's Museum
Established in 1991, the museum began in a small building by some parents' volunteers. These fellows went ahead to purchase a four-story Kress building in 1998 with the same region.
Since then the museum has kept growing in leaps and bounds, it is a private organization that is inactive participation in the Polk County Region.
With interactive and educative programs designed for the kids through active play, the museum has helped promote skills and advancements. The "V" represents the five senses with the make use of in the activities.
Inside the buildings are sections centered on different themes like fauna, flora, music, space, and science and there are exhibits (over twenty different exhibits) across the floors of the museum.
The Explorations V Children's Museum makes one of the fun things to do in Lakeland, Florida especially for young minds.
Address: 109 North Kentucky Avenue, Lakeland, FL.
10. Florida Southern College Frank Lloyd Wright Visitors Center
The Frank Lloyd Wright Visitors Center is located in the Florida Southern College Historic District, it shows off the world's largest collection of structures designed by Frank Lloyd Wright. Frank Lloyd Wright is a popular American architect and hails from Florida.
The building itself is a landmark, featuring over thirteen stunning architectural designs of Wright and is also a temporary host to exhibit pieces from other museums that are dedicated to Wright.
In the museum, you will see astonishing components, such as Wright's only constructed planetarium, his largest water feature, final work of stained glass (which was commissioned), and his only theatre-in-the-round–an acoustic marvel.
These and more of the one-of-a-kind exhibits keep visitors in awe.
The center displays drawings, furniture, paintings, and photographs so make your visit to the Lakeland a worthwhile one.
Address: 750 Frank Lloyd Wright Way, Lakeland, FL 33801.
11. The Florida Air Museum at Sun 'n' Fun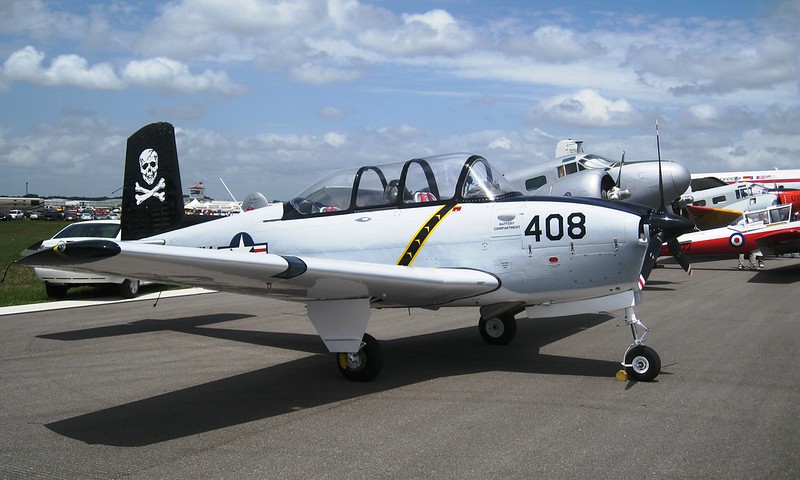 Started by some friends who took anything relating to aviation as their hobby, the group lead by their director wanted to make available educational and historical presence for whoever is interested throughout the year.
The museum started as a mini one appearing just at the Hanger A before growing fully.
It was declared a full museum in 1991 after the approval of funds for the construction of the present museum by the Government of Lakeland.
The Florida Air Museum is a specialty and you will find on display a unique arrangement of aircraft. The antiques, classics, and warbirds making an array of aviation pieces right from the WWII.
You will still see spectacular one-of-a-kind designs, they are super amazing. In addition to these is the gift shop, where you can stock up some aviation-related materials as souvenirs
This makes what to do in Lakeland place for lovers of aircraft.
Address: 4175 Medulla Rd., Lakeland, FL 33811.
12. Lake Parker
Now we have the big one, Lake Parker, The largest lake in the entire Lakeland city, though not deep, at about 5 feet depth on the average. It is situated in the northeast of the city of Lakeland, Florida.
Quite several lakes flow into it, like the Lake Bonny and Lake Mirror while it gives out to others like the Peace River and the Saddle Creek. So you see how they connect ecologically?
We've come across lakes and landmarks bearing names of residents before now. Interestingly, it is the same with this one! Lake Parker is named in honor of a pioneer resident, Parker Streety.
For those who are aqua lovers, this lake offers you a treat as you would find a buzzing aqua life with fishes like bass, bluegill, and crappie blending with the picturesque Lake-to-Lake trails
Exciting activities to keep you busy include boating and fishing -with the dedicated fishing piers- in the tranquil water. This makes the lake loved in Lakeland
Address: 910 E Granada Street, Lakeland, FL 33805
13. Joker Marchant Stadium
Are you a baseball lover, then you will find this interesting? The Joker Marchant Stadium is a baseball field that was established in 1966.
It joins the endless list of places named after people on our checklist. This time it was named after Marcus "Joker" Marchant, he was the former "Lakeland Parks and Recreation" Director and also a locale.
Since then till now there have been renovations to meet with the demand of competitions each year, with the most recent coming in 2017.
The 8,500 capacity stadium steads as a home to the Detroit Tigers for their spring training and a permanent home to regular-season home to affiliates in Gulf Coast Tigers and Lakeland Flying Tigers who ply the minor league.
The Joker Marchant Stadium has undoubtedly come through the ranks with the improvement in structure. The availability of innovative seats to accommodate handicapped fans, six luxury suites, and a second-tier concourse has upgraded the facility to a state-of-the-art stadium.
In a training game played between the Detroit Tigers and the Boston Red Sox, on March 15, 2011, the stadium hosted a record crowd of 10,307 people. So, do well the check it up during your trip to Lakeland, Florida.
If you are a lover of the sport, this will make a perfect addition to your checklist of things to do in Lakeland, FL.
Address: 2125 North Lake Avenue, Lakeland, FL 33805,
14. Polk Theatre
The Polk Theatre is epic having been built in 1928. It is said by the majority as not being just a theatre because of its rich history and its existence before World War II and then the eventual crash of the stock market.
There were performances in it even by popular artists including Glenn Miller, Elvis Presley, Gene Krupa, and Tom Mix just before it suffered from the Great Depression.
But in 1982, a group of local citizens formed a non-profit group, they put in their best and purchased the theatre for $300,000 after getting a grant from the state. And in 1993, the building was added to the U.S. National Register of Historic Places.
The venue is an amazing place for hosting corporate functions, events, film screenings, photography shoots, private parties, and weddings.
It is 1,400 capacity structure with some amazing features like a painted cloud, high balconies and a colorful Venetian piazza
Address: 121 South Florida Ave., Lakeland, FL 33801.
15. Saddle Creek Park
Saddle Creek Park is located in the industrial area east of downtown Lakeland close to Winter Haven. The park is famous for Boating, Camping, Fishing, Hiking, and Soliciting.
The two major trails, the Nature trail (about 1.2 miles) and the Tenoroc trail (which is split into two) are perfect for hiking. Your pet is permitted as part of the fun too!
They've got facilities for individuals and families, it is a place which includes playground, play sports, or the picnic gazebos for the kids.
The environment buzz with full natural energy. There are two main trails in the area which are good for hiking, the Nature Trail, which is 1.2 miles, and the Tenoroc trail, which has two parts.
Address: 3716 Morgon Combee Rd., Lakeland, FL 33801.
16. Fantasy of Flight
I'm pretty sure you know what this entails already. For aviation lovers, you would love this.
Fantasy of Flight was established during the 1980s, and features the main building with two hangers (named North and South), the biggest collection of private aircraft (including vintage) in the whole world, gift and restoration shops.
Fantasy of Flight stood the position of globally being the only attraction to aerial demonstrations of aircraft form its collection.
This was done on a daily dialing with the weather being the only factor to consider. Even till now, you can still find some of the aircraft's running on the facility runway (grass or seaplane).
The aerial display is simply amazing with a handful of the aircraft still in good working conditions. Go get that perfect view for yourself and your family while in Lakeland, fantasy of flight is located in Polk City, close to Lakeland.
17. Safari Wilderness Ranch
Here is a large expanse of land (260 acres) located at six miles north that is between Tampa and Orlando, and then enclosed by Florida's Green Swamp, this makes one of Lakeland Florida points of interest and will make a nice addition to your checklist of things to do in Lakeland during a visit.
Safari Wilderness Ranch allows visitors to have an unforgettable memory of the wild in its original state.
You have the privilege of experiencing the absolute fresh breath of the plenteous birds soaring over your head and the tranquil silence wrapped up in wetland exotic species in their herds and numbers.
Some of them are lemurs, Red Lechwe, fainting goats, ostriches, llamas, camels, waterbuck, Grant's zebra, greater kudu, sitatunga, Watusi cattle, barasingha, zebras, axis deer, eland, fallow deer, water buffalo, scimitar-horned oryx, nilgai and more close-up encounters some endangered species.
Safari Wilderness Ranch allows visitors to experience a natural habitat, where the exotic herds roam freely across 260-acres of pristine wilderness.
All safari vehicles are fitted with shade canopies and stadium seating so that everyone can enjoy the adventure. Visitors can choose what adventure they would like to take part in, either by safari vehicle or by camelback.
Would you love to tour through in a breezy and super convenient safari bus (can accommodate up to 20 persons) with the guides to aid or would you rather choose a more adventurous and daring mode with the guide on camelback, ATV, or kayak.
Note that the Safari Wilderness Ranch is no theme park or zoo, so there are no crowds allowed.
Visiting the Ranch is also educational as you can learn of the natural history of Florida. So, give yourself this treat with memories of a lifetime.
Address: 10850 Moore Rd., Lakeland, FL 33809.
18. Holloway Park
The Holloway Park is a 250 acres situated in Lakeland. It is actually out of the total 350 acres of land formula mined of phosphate before 1950 and was left in a dilapidated state.
The park come to light in 2010 after a couple, Mary Ann and Edward Holloway, stepped up to preserve it and save the land from its ruins of valleys and ridges.
They were locals and resided in the area. So with time the shrubs and trees have grown, bringing the site into its natural state. With the various species competing and then animals complementing, it is a beauty to behold.
There are unending adventures of nature to witness as the scenery is all-encompassing. The existence of trails makes bird-watching, hiking, joking, and photography part of the activities in the wildlife.
Facilities for tours including large parking spaces are available as some massive outdoor events are hosted in the park.
Address: 2402 Holloway Park Dr., Lakeland, FL 33812.
19. Colt Creek State Park
With large massive land containing vulnerable longleaf pine Flatwoods, thick cypress domes, lakes, space for open visits.
Colt Creek State Park is a habitat for many species of plants and animals, amongst them include: American alligators, bald eagles, otters, bobcats, white-tailed deer, Bluebirds, gopher tortoise, Sherman's fox squirrel which are currently endangered.
Aside from the wildlife, there is a diversity of birds and butterflies in the park.
Also, visitors always enjoy the 12 miles of exciting trails where they can choose to hike, cycle, walk, or even horse ride.
Anglers enjoy, fishing as part of the fun with at least six different species found in the three lakes of the park. Some of them are sunshine bass, bluegill, catfish, and bream.
Camping is not left out, with primitive reserved areas, equestrian campground and a group campground all left for these purposes.
Get engaged in educational and interactive sessions as that is also part of their programs. You can also host your event in the area.
Address: 16000 FL-471, Lakeland, FL 33809, United States.
20. Lakeland Berries at Shady Oaks Farm
Having been in operation for over 10 years, the 10 acres Shady Oak Blueberry Farm aims at providing a conducive environment for individuals and families who wish to spend their day or some hours of their schedule in picking of fresh berries.
Something exceptional about the farm is that they teach and explain to people who wish to know how the food comes through classes.
For those picking you will find five different varieties, which are the emeralds, gulf coast, jewels, sharp blue, and spring high. Aside from berries, they also cultivate vegetables.
You can also have a picnic in an area near the pond with your family and friends.
Address: 3320 Shady Oak Dr E, Lakeland, FL 33810-5475.
Brussels have lots of fun activities waiting for you, check out this guide on fun things to do in Brussels to help plan a trip to this part of the world.
21. BeFly Bike Tours
More of a philanthropic mission is the aim of BeFly Bike Tours. They offer tourists and locals the opportunity of exploring the city themselves and by so doing taking note of landmarks, museums, colleges and spots
However, have to select a bicycle from an array that is placed on rent as a means of transportation. Sure you can ride! But, if you can't there is a place for guided tours.
The company has 12 diverse routes with some highlighted stops noted such as some businesses, lakes, restaurants, etc. You too can discover new places on a bike self-tour.
This is one of the best ways to explore various Lakeland Florida points of interest, add this to your checklist of things to do in Lakeland.
22. Lake Tenoroc
Popularly known by locals as a gateway for the Great Florida Birding Trail, the lake is full of opportunities.
One of them is bird watching, you get to see waterfowl, raptors, wading birds, and even some trans-motion birds which halt at the lake during migration.
Other activities include canoeing, hiking and horse-riding. One can also fish at the lake as that is a spot for fishes like the bass.
23. Spook Hill
Imagine you moving against gravity, being pulled up to the skies. Would you not be scared? That is a bit magical, some would say as there is no scientific backing.
But, this is what has made the Lake Wales' Spook Hill gain global recognition for notoriety.
The Spook Hill is one of the most visited domain of haunt in existence. But, visitors from various ends of the world come to park their cars at the base and watch them being pulled to the top of the hill by some mysterious gravity-defying force.
You would want to try that. Would you, this is 24 miles from Lakeland, take to checking out this gem during your visit to this part of Florida.
Address: Lake Wales, FL 33853, Florida
24. Cobb Lakeside 18 & IMAX
Fancy seeing a movie? Come on let's walk down the town center.
The Cobb Lakeside has gained some good recommendations for their beautiful theatre, bearing good seats and arrangements with their staff so courteous and prompt. They also got an outdoor mall.
Enjoy the following features: Café, blockbuster films, Digital Projection, Game Room, IMAX, Listening Devices, Party Room, Stadium Seating, Wheelchair, and special promotions.
Address: 1650 Town Center Dr, Lakeland, FL 33803.
25. Family Fun Center
Family Fun Center in Lakeland also known as family amusement center has been in service since 1981.
It would be your number spot for total entertainment for you and your family. You can make your choice from its features which include adventure golf, arcade games, laser tag and so much more!
This brings total fun for you and the kids!, consider adding to your itinerary of fun things to do in Lakeland if you are visiting with the kids.
Address: 4825 South Florida Ave, Lakeland, Fl 33813
26. Maddox Ranch
Sited in more than 80-acres of open land, the Maddox Ranch is an equestrian facility that is surrendered by oak trees, with solar showers, and diverse farm creatures.
It is open for any kind of outdoor entertainment events like musical concerts, artistic performances, music festivals, camping, and weddings. You have no barrier to the caterers you want to hire for your event.
Maddox Ranch has available a swimming pool tent, tables, and rentable generators for your primitive camping, this is one of Lakeland fl attractions you should not miss out on exploring.
Address: 2505 W Bella Vista Street, Lakeland, Fl 33810.
27. Tenoroc Fish Management Area
Before now, we talked about the Tenoroc Lake. So what do you think of this one? Well, your thought is as good as it is.
Not just that the Tenoroc Fish Management Area manages wildlife, but the board also ensures the sustenance wildlife.
Some of their activities include restoring lost species, maintaining their habitats, regular check and monitoring of the lake, surveying of the land, providing education to those who desire (especially tourists). Topmost is that they set rules of control overfishing and hunting in the area.
One can enjoy sporting opportunities and outdoor activities too! You can visit the shooting center where you enjoy or watch archery, pistols, rifles, and shotgun shooters. Also get to enjoy the serene waters, hike, bird watch, and ride on horsebacks.
This is one of Lakeland fl attractions you should take to exploring during a visit to the area.
Address: 620 South Meridian St., Tallahassee, FL 32399-1600.
28. Fox Squirrel Corn Maze
The Fox Squirrel Corn Maze is an exciting compilation of ranch games usually played in turns and seasons.
Some of the games include: Fun Duck races, Cool Corn Box for the little ones, Gigantic slingshot, can you hit the scarecrow?, Badminton, Cornhole Game-challenge your friends to a game, Dummy Steer Ropin. In the maze is also a butterfly observatory.
Quickly becoming the most popular autumn attraction in the whole of Florida. The agritourism event is hosted by the Futch family. The outdoor amusement area has become some kind of heaven to some people especially the kids.
Do well to visit and have that thrilling experience.
Address: 3002 Charlie Taylor Rd N, Plant City, Fl 33565
29. Family Bowl
One of the best things to do in Lakeland Florida is to go bowling at Family Bowl.
This is one of the fun and games center in the city of Lakeland with a traditional bowling space featuring 16 lanes for either the open or league bowling play, depending on your choice.
Enjoy the long chain of bowling features at its peak. It features leagues & party events or casual grub & pitchers. Be sure to have a splendid time with your family, with the staff of a very great service.
There is also a snack bar, a game room, a pro shop, restrooms, and a bar (for adult beverages).
Address: 2250 US Highway 92 E, Plant City, Fl 33563.
30. The Living Water Pontoon Boat Cruises
Permit me to say your vacation is not complete without your visitation of The Living Water Pontoon Boat Cruises, this is total aqua fun.
Their boat tours across chains of lakes are of specialty and royalty and is recognized as the number one due to their hospitality,
Get to see White Ibis, bald eagles, otters, alligators, Blue Herons, turtles, Pelicans, Anhingas, and a lot more! You would love it!
Can you imagine taking on an adventurous lake tour with local guides who are basking in at least 40 years of experience?
You can come along with your fiancée and pull off a shocker by even proposing to her. Imagine that! It's all cruise. And after sunset, you can enjoy a lakeside dinner at Harborside restaurant. And that world be a capping to an eventful day.
31. Silver Moon Drive-In Theatre
This is another theater in Lakeland, Florida to get a fun movie time during your stay in this city.
The Silver Moon Drive-In Theatre lanch dates back to 1948, it is built by I. Q. Mize and M. G. Waring who also saw to its management, it is known to be the first of its kind in Lakeland.
Having survived since its launch through many trials (one wroth the mention is the tornado of May 23, 1950) this theater still offers great movie runs for its visitors in a welcoming environment in Lakeland.
Silver Moon Drive-In Theatre features two screens which shows verities of movies all day of the week, you can as well listen through your FM radio as not to miss out on the show, you can as well rent a radio for $2 in the arena.
Visiting here, be sure to come on time to pick a perfect spot to enjoy movies at the comfort of your car, this makes what to do in Lakeland for movie enthusiasts.
32. Lake Wales History Museum
Diving down from Lakeland to Lake Wales to see the Spook Hill?, take some time to also visit the Lake Wales History Museum.
Initially starting in a train depot, the Lake Wales History Museum has a comprehensive display of exhibits with the show and explains the formation and history of Lake Wales in 1911.
In the story, you would learn of how various places of interest as well as industries led to the settlement in the area.
Since its inception, the museum has been a place when the general public gets access to valuable educational programs and exhibits.
These exhibits are branched into chronological exhibits(land settlement and development and the evolution of the city) and thematic exhibits (animals, plants, tourism, turpentine industry).
33. Barnett Family Park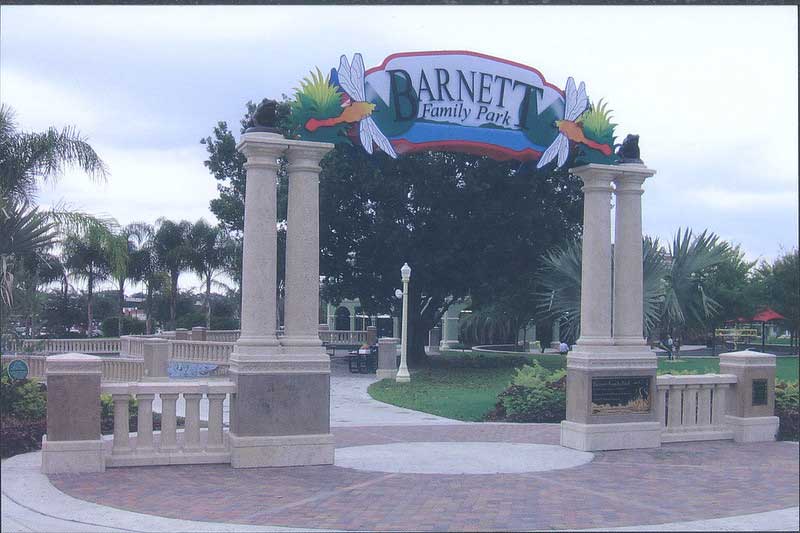 Barnett Family Park is part of the most excellent parks in Lakeland, FL. It is an ideal place to go with the children to cool off the Florida heat.
There is a water area where your children can get themselves soaked. There is a playground for older children, and it has massive objects of about 21 feet to climb on and swings. The park recently created a new play area for little kids.
The park has numerous picnic tables together with an indoor space for you to have a fun day. They have clean restrooms and bathroom facilities, close-by restaurants, and the park offers a beautiful backdrop for a great photo op.
Address: 730 E Orange St, Lakeland, FL 33801
34. Lakeland Antique Mall
Lakeland Antique Mall is a large mall with over 259 dealers filled with ancient antiques. Visitors can choose from various items, including home decor, antiques, vintage jewelry, gorgeous furnishings, and other items.
The Mall has a friendly staff knowledgeable about antiques and readily available to help you find that unique item you so desire.
Aside from the unique antique items to see in the mall, visitors will be able to find an abundance of items about Disney. There are also props for decoration, including Christmas ornaments, artificial fruits, costumes, and hotel furniture.
Address: 3530 US Highway 98 N, Lakeland, FL 33809,
Explore other cities in Florida, this guide on the best things to do in Clermont will give you a good exploration of Clermont, also check out this on the best things to do in Boca Raton to guide your tour of the area.
Plan Your Trip to Lakeland
There is never a dull moment as Lakeland captures holistically every sphere of activity you might be thinking of and more in stock to catch your attention. Giving your family this treat would be awesome.
So, that usually visitation of yours would be special this time with places like museums, lakes, malls, amusement parks, reserve parks, specialty shops, art galleries, gardens and a lot more all available at your disposal.
Start making plans and preparation now and you can always fall back to this piece on things to do in Lakeland, Florida to guide your tour.