In search of the best and fun things to do in Round Rock, TX, this city sure has some cool attractions and activities to bring the best of vacation time.
Planning a vacation can stress you out, especially if you do not have a particular travel destination in mind. The perfect travel destination offers a fresh taste of fun, serenity, and adventure.
These vital travel destination features are easily found in the fast-growing metropolis of Round rock.
Located about 20 miles (32 km) north of downtown Austin, This highly rated city attracts tourists from all around the globe to experience a genuine feeling of wonder, excitement, and joy.
Visitors at round rock are constantly amazed at the majestical scenery the city offers.
This unique scenery is majorly brought to life by the city's significant natural endowment. The town is characterized by having black, fertile soils of the Black land Prairie that produce excellent vegetative cover. The Escarpment consists mainly of hilly, karst-like terrain with little topsoil and higher elevations.
The karst-like terrain creates an opportunity for photographers to shoot some picturesque scenes at great locations.
In 2008, Round Rock was listed on Money magazine's top ten best American small towns to live in due to the city's hospitality.
However, this small town has drastically developed into a great city with attractions like a stellar water park, the AAA baseball, beautiful parks, and trails.
Even as Round Rock is a city well known for offering family-friendly fun and entertainment, the food here is just as delicious.
Round Rock is a travel destination that offers its visitors the feel of a big city with a laid-back attitude.
However, your Round rock experience can never be complete until you tick this list of things to do in Round Rock, TX, off your bucket list.
Things to Do in Round Rock
1. Dell Diamond
A vacation in the United States is never complete without a baseball game, and the Dell Diamond is always available to give Round rock visitors this needed closure.
The Dell Diamond has a capacity of about 11,000 people and officially opened in April 2000. It is popularly known as the home of the Round Rock Express, the AAA affiliate of the Texas Rangers that Nolan Ryan partially owns
However, the Dell Diamond also hosts the home matches of the Austin Elite rugby team, some concerts, a few special events, and many more.
The value of this dell Diamond cannot be pushed aside as it was ranked as the sixth most valuable Minor League Baseball Team in 2016 by Forbes magazine.
The stadium uniquely offers impressive views from every seat in the auditorium. Still, for an out-of-this-world experience, you can patronize its more prestigious areas like the Intel Club, the Premium Seats behind home plate, and the four Topps tables.
The magnificent stadium also features group outings such as a suite, party deck, spa, picnic area, pool, and party porch.
Families are encouraged to bring their kids who have a great passion for the sport and take advantage of The Fun Zone, where kids can play, rock climb, and many other intriguing games
The stadium also provides excellent corporate spaces for co-operating meetings, especially in the United Heritage Center on the first baseline.
This makes what to do in Round Rock, TX, for a fun time. Visitors can attend home games during the season and enjoy a baseball game the American way, including a mesmerizing touch of food, group activities, drinks, and fun.
Address: 3400 E Palm Valley Boulevard, Round Rock, Texas, 78665.
2. Rock'N River Water Park
For a great dose of fun in Texas during the summer, you should visit Round Rock's own Rock'N River Water Park.
The Rock' n' River Aquatic Center is a popular water park where kids can have fun irrespective of age. This water park features a water playground, a lazy river, water slides, a climbing waterfall wall, water volleyball, and water basketball.
Even children as young as three years of age can play in Buckaroo Pond. At the same time, the much older children can enjoy the thrills of The Lookout waterslides or the wet and wild Splashville.
Rock'N River Water Park also provides relaxation for the adults as they can decide to enjoy floating around The Lazy River, too.
For families or groups planning a birthday celebration or any other kind of low-key event, the Rock'N River has world-class cabanas, pergolas, loungers, pavilions, and other significant spaces around the park which can be rented out.
Parents and guardians do not have to worry about the safety of their wards or kids as professional personnel and measures have been put in place to avoid unfortunate incidents.
To further improve the safety of kids, the Rock'N River Water Park sort slides by wristband color according to height and swimming ability of the child
Visitors can also organize picnics of their own although, there is a ban on alcohol and glass containers.
Address: 3300 E Palm Valley Boulevard, Round Rock, Texas, 78664.
3. Hoody's Sub Shop
The taste of perfectly cooked meat is one feeling that can make you feel like your head is in the cloud. Although different restaurants have different recipes for preparing there meat base meals, Hoody's Sub Shop's recipe is one to try out.
Hoody's Sub Shop is owned and run by Richard Hood, popularly called "Hoody." He moved to Texas for college from Delaware but eventually settled in Texas.
The Hoody's Sub Shop was established in 1989 as a local joint where residents and visitors could have a better alternative, especially folks who wanted to taste something more exquisite than the regular fast food.
Hoody uses fresh, delicious meats from Boars Head and only the highest quality fixens for his amazing sandwiches. However, he keeps saying that in as much as his food has excellent taste and quality, a great deal of his success is derived from how he relates to his people, employees, and guests.
Some of his employees are still working for him even after many decades have gone past. Hoody's also offers a wide array of hot and cold subs.
Address: 1205 Round Rock Avenue, Round Rock, Texas, 78681.
4. Round Rock Express
If you are a hardcore baseball fan, then you should catch the Round Rock Express game any time you are around Round Rock.
The Round Rock Express team has been putting on a good show ball for nearly two decades under the administration of its renowned owners, Baseball Hall of Famer Nolan Ryan and his two sons Reid and Don Sanders.
The express is also a Houston Astros affiliate, and their home games are hosted at the Dell Diamond, which is right in the heart of Round Rock.
The team is also a successful six-time division title winner, and as former champions, they make sure that every season is more thrilling than the one that came before it.
With ticket alternatives for individuals and groups, unique seating areas, and more, watching an Express baseball game is a sure bet if you are looking to have fun with family or friends.
Address: 3400 E Palm Valley Blvd, Round Rock, Texas. 78665
5. Saint William Catholic Church
Round Rock is a city with a tremendous religious background, but one church that stands out is the Saint William Catholic Church
Currently, the Saint William Catholic Church stands on a land area of about 30 acres. It is one massive and beautiful building. It is also a parishioner of Round Rock and the region around.
The church was planted by the Catholic Church in 1916 when Rev Francisco Carlin hosted the very first mass in the community. His homestead is now situated just behind the church premises.
Saint William Catholic Church has gradually experienced incredible growth and has faithfully served its people in so many ways.
Some of these ways include a mass held every Sunday and the activities of unique societies established by Father Schmidt in the 1950s like the Sacred Heart Society, the Guadalupanas Society, the Cursillo Movement, and the Saint Vincent de Paul Society.
Address: 620 Round Rock West Drive, Round Rock, Texas, 78681.
6. The Salt Lick BBQ
It is rumored that every BBQ feast attracts the presence of family and friends to a great finger-lickin' treat.
The Salt Lick BBQ is a highly-rated place in a Round rock where you can fully experience this finger-licking treat.
This family-owned restaurant was officially established in 1967. However, the recipes and traditions go a long way back to a wagon trail in 1867, when Bettie Howard seared and cooked well-prepared meat on her journey from Mississippi to Texas.
With three generations of experience passed on, her methods are still used today by her great-grandson Scott Roberts.
Driftwood's original location is quite far from the major roads, so they recently opened a second location in Round Rock.
The restaurant offers authentic, delicious, mouthwatering Texas BBQ with an addition of live music on the weekends, a magnificent banquet facility, an incredible full bar, and proximity to Dell Diamond, which is just right next door.
For the best family and friend's fun experience, this will make a perfect add to your checklist of things to do in Round Rock, TX.
Address: 3350 East Palm Valley Boulevard, Round Rock, Texas, 78665.
7. Play for All Park
One of the top fun things to do in Round Rock with kids is a visit to Play for All Park.
In one accord, the Round Rock citizens made their values of inclusion and accessibility for all kids evident with the recent expansion of the Play for All Park.
This park is where children of all abilities can visit for some outdoor fun activities. It features slides, a giant jungle gym, a small town with life-size buildings children can ride or walkthrough, and swings.
The swings and play areas are intended for everyone and are tweaked to accommodate any child with a disability, enabling them to swing and play.
The park covers a whopping 51,000 square feet and has a total of eight "pods" where every child, irrespective of their disabilities, can engage, learn, and participate in various therapeutic activities.
Among the Eight pods, unique pods, including a retreat pod and sensory pod, are available for children to develop and explore their different senses.
Play for All Park is a significant run on funds from various donations. There are over 60 annual donors who continue to support the maintenance and expansion of the pods and play areas, which over 7,000 local children with disabilities use.
Visitors can gain access to the park as early as 6 a.m. until midnight daily. However, pets and service animals are only allowed on proper leashes.
Address: 151 North A.W. Grimes Boulevard. Round Rock, Texas 78665.
8. Old Settlers Park
Sitting on over 640 acres of land, the Old Settlers Park is every sportsman's dream for getting out to have some fun.
Old Settlers Park offers various activities for athletes, including hiking, Cricket, disc golf, tennis, fishing, soccer, volleyball, football, baseball, and a lot more.
This "unique gem of the park system "recently expanded the park's facility, adding a special playground called the Joanne Land Playground, which features a "Gravity Rail."
The gravity rail works in similar ways to a mini roller coaster meant for kids. Once they get on the swing, it propels them down a slope and then back up again.
The park features many other fun games and activities like an obstacle course, tunnels, and slides in this new section. The kids are sure to have a blast in this section of the Old Settlers Park's playground areas.
There are also lots of areas for rent to accommodate outdoor parties and activities, and festivals throughout the year that are open to the public.
This park is also regarded as the Sports Capital of Texas and has hosted several tournaments in various sports. In addition, there will be a tournament to be hosted very soon, bringing in teams and spectators from all over to enjoy all Round Rock has to offer.
Address: 3300 E Palm Valley Blvd, Round Rock, Texas, 78665.
Considering a vacation in Illinois? Do not miss exploring this list of attractions in Bloomington, things to do in Peoria, and things to do in Rockford if you are in the area.
9. Round Rock Premium Outlets
For a great shopping experience during your vacation, you should visit Round Rock Premium Outlets. Here you can spend all day finding great deals with over 125 shops to explore.
This shopping mall is a renowned open-air mall that consists of some great stores like Converse, banana republic, Charlotte Russe, Disney, and Nike.
They regularly advertise all promo deals and sales on their official website to ensure visitors do not miss out on a great shopping experience.
Round Rock Premium Outlets is not a place for just a place for buying and selling as a movie theater, and many exquisite restaurants are included within the complex of the shopping mall for premium entertainment.
Address: 4401 North Interstate Highway 35, Round Rock, Texas, 78664.
10. Clay Madsen Park
The Clay Madsen Park and Recreation Center is one place where you can partake in exercise and wellness activities for all varieties of interests, ages, and skill levels.
This park features two full-size gyms, racquetball courts, a lap pool, cardio, and a weight room, and also runs many fitness and wellness programs.
Clay Madsen Park is excellent for parents who want to work out. In addition, there are professional babysitting services that allow parents to work out while their children play under safe supervision.
Visitors can have access to many facilities including, a playscape, part of the Greater Lake Creek trail system, picnic tables, and basketball and tennis courts.
One unique facility in this park is the Shaylah Dame Skatepark, a must-visit for every skater. The skate park offers street components that are easily accessible by the public
This answers what to do in Round Rock, TX, for some fun outdoor time, will make quite an addition to your checklist of things to do in Round Rock, Texas.
Address: 1600 Gattis School Road, Round Rock, Texas, 78664.
11. Escapology Austin
Escapology Austin is one of Texas's most significant gaming activities and has won many awards for its "out of the box," fun and imaginative live escape games.
The background story where you visit "Time Displacement Institute, a government agency that was created to monitor and fix any changes to the existing timeline."
Hence, the game compels you to travel back in time and set the timeline straight again.
There are many scenarios like theTh3 Cod3, Extinction, Nuclear Annihilation, and Assassination Express.
Address: 2000 S. IH-35, Ste E2, Round Rock, Texas, 78681.
12. McNeil Bridge Bats
Watching beasts of the air flying about is always a beautiful sight to behold. It doesn't matter if it's birds or bats. The irregular flying pattern resonates perfectly with the peaceful sky.
The McNeil Bridge Bats are the less famous cousins of the South Congress Bridge Bats. It is a smaller Mexico free-tailed bat colony with a varied shade of brown,
However, getting to see over half a million bats take flight every evening during the summer to consume about 30 thousand pounds of insects could be a mesmerizing scene.
Visitors can come with blankets and chairs to enjoy the evening breeze and also see these bats emerge put on a dazzling display.
This is one of the fun things to see in Round Rock, do  add to your bucket list.
Address: 601 North Interstate 35 Frontage Road, Round Rock, Texas, 78664.
13. Round Rock Donuts
Round Rock Donut delights since 1926. These unique donuts originate from a bread-like dough are always handmade.
Each donut is hand-rolled, cut, fried, and iced. Round rock donuts have a signature yellow-orange color which is derived from the use of fresh eggs.
Not more than 200 donuts are made each day. However, there are many other high-quality pastries from which customers can choose.
Round Rock Donuts offers its Visitors a wide array of choice pastries to choose from, like the kolache, Texas-sized donuts,éclair, cake donuts, apple fritter, and more.
Address: 106 West Liberty Avenue, Round Rock, Texas, 78664.
14. Memorial Park
Memorial Park is a popular recreational area which is situated along Bushy Creek.
The park features many attractions but highlights the 0.6 miles (0.9 km) trail that leads you straight to the famous "round rock" inside Bushy Creek.
Some other features of the park which visitors can enjoy are a softball field, picnic tables, playground, and a commemorative WWII torpedo with a plaque
An exploration of this park answers what to do in Round Rock, TX, for a fun outdoor time, one of the top fun things to do in Round Rock to add to your checklist.
Address: 600 North Lee Street, Round Rock, Texas, 78664.
15. Dog Depot
All dog lovers look forward to having a thrilling vacation with their dogs, and one of the best ways to achieve this is by visiting Round Rock's Dog Depot.
The Dog Depot municipal dog park is a leash-free park for dogs. There is much liberty got these furry friends as there two main sections separating the large and small breeds.
Here the owners can engage in various fun games even as the dogs enjoy agility features like the tire jump, ramp, and tunnel.
Address: 800 Deerfoot Drive, Round Rock, Texas, 78664.
Planning to visit Ohio? Get the best of attractions and activities in Athens, Columbus, and Cleveland for a fun Ohio vacation.
16. Texas Jumping Beans
In search of what to do in Round Rock, TX, with kids?
Texas Jumping Beans promises a fun time in Round Rock, TX, if you are visiting the area with your kids.
Texas Jumping Beans is an indoor amusement park perfect for kids to have a great time. Most of the time s it is used as a party venue and features a wide array of inflatables and other fun activities.
This facility hosts fun parties for kids and even provides other party venues with bounce houses and other amusements.
This is one of the best palaces to visit in Round Rock, will make quite an addition to your bucket list of things to do in Round Rock, TX.
Address: 16708 Picadilly Ct, Round Rock, Texas 78664.
17. Flix Brewhouse by Galaxy
There are very few places in Round Rock that you can get a mouthwatering meal, variety of drinks, and cinema experience all bottled into one, but the Flix Brewhouse by Galaxy has it all.
A well-packed menu and brewery are what the Flix Brewhouse by Galaxy is all about, as it provides a delightful drinking and eating experience for its guests.
This attraction is so much more than a restaurant and brewery. It is also the home of absolute entertainment as it has a seven-screen first-run cinema.
Do not miss this Round Rock attraction during your visit to the area, its worth your time,
Address: 2200 South Ih-35, Suite B1, Round Rock, Texas, 78681.
18. Fuego Latino Gastropub
Food is one aspect of tourism that can never be over-emphasized, and the Fuego Latino Gastropub offers its guests the opportunity to spice up their lunch, dinner, or Sunday brunch.
This renowned restaurant is being run by the owner and executive chef Jorge Alcocer, who has been, cooking, learning, and creating culinary masterpieces since the age of 18 years.
The Fuego Latino Gastropub is a massive success due to his tremendous experience and love for local Latin cuisine, which has attracted guests from far and wide to taste his exquisite seared dishes, traditional meals, and new inspirations.
Fuego Latino Gastropub also offers a wide range of drinks like can beers, Latin and domestic beers, local draft, signature cocktails, and various wines.
The Fuego Latino Gastropub is a must-visit restaurant that will offer you both the energy and taste to kick off your tour at Round rock.
However, it is more advisable to book a reservation at Fuego as the restaurant is usually closed on Mondays.
Address: 206 North Mays Street. Round Rock, Texas,
19. Safari Champ
If you are looking for a place where education and fun are seamlessly blended, you should visit the Safari Champ
Safari Champ is an indoor play and learning center that features a tremendous developmental and appropriate learning environment for kids of all ages.
They are open every day and also feature a range of amenities, including a zip line, slides, a toddler area, and tunnels where kids can play.
This is one of the coo things to do in Round Rock with the kids, will bring a fun bonding time for the family.
Address: 1400 E Old Settlers Boulevard, Ste 200, Round Rock, Texas, 78665.
20. Cinemark 14 Round Rock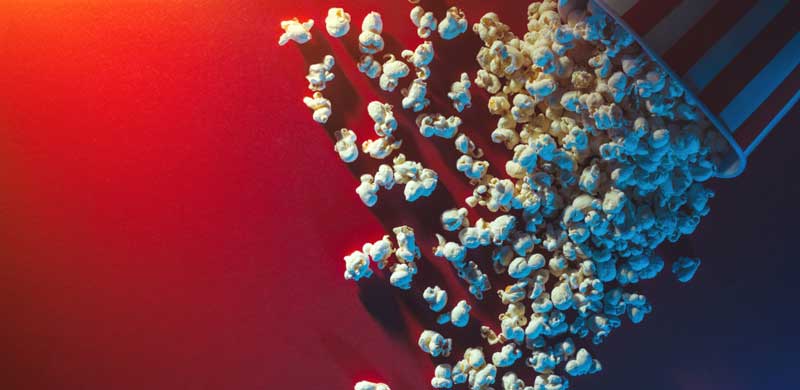 In search of things to do in Round Rock for some movie time? Take to spending som fun time in Cinemark 14 Round Rock to catch some of your favorite movies.
The Cinemark 14 Round Rock is a 14-screen movie theater that displays first-run movies using state-of-the-art digital projection and RealD 3D.
The theater offers many great features like stadium seating, self-service ticketing, arcade games, a party hall to include a snack bar with food and drinks.
This can make a romantic time at the movies, quite an addition to your bucket ist of Round Rock TX attractions to visit during your trip.
Address: 4401 N Ih 35, Ste 3000, Round Rock, Texas, 78664.
21. Champion Park
Just located about 5 miles from the border of Round Rock is a fun a lively park, popularly known as Champion Park.
The hidden gem is situated nearby Brushy and can be used for recreational activities, including picnicking, fishing, and walking.
The park also features a dinosaur bone climbing area, tables, a small water park, open grass fields, and grills.
This is one of the best places to visit in Round Rock, TX, will make a worthy addition to your checklist of things to do in Round Rock, TX.
Address: 3830 Brushy Creek Road, Cedar Park, Texas, 78613.
Want more of the beauty of Texas? check out our guides on things to do in Amarillo, things to do in Galveston as well as things to do in Denton for a memorable time in Texas
Plan your Trip to Round Rock
There is no better feeling than having a taste of accomplishment, and a day well spent in Round Rock is sure to give that to you.
Above is a list of fun things to do in Round Rock that will make your stay in Round Rock worthwhile if you managed to cross all of them off your bucket list.
However, Round Rock is so much more than a travel destination. The Round Rockers' social and cultural lifestyle will also leave you mesmerized, so why don't you get packing and embark on the perfect vacation to round rock.