Gainesville, popularly known as the home of the University of Florida, is located in Alachua County, Florida, United States. It is the county's seat.
The city had a population of 140,398 in 2021, It is North Central Florida's largest city.
Gainesville is a city for every tourist, especially outdoor enthusiasts who only want to get outside and explore top Gainesville attractions.
There are a good number of outstanding parks to explore in Gainesville, with or without your family and friends.
Some of the best parks in Gainesville, FL, include Duval Nature Park, Reserve Park, San Felasco Hammock Preserve State Park, and more.
Planning a fun outdoor time? Here are the top parks in Gainesville, FL, and neighboring cities.
Best Parks in Gainesville, FL
1. Depot Park
Depot Park is a large park in Gainesville that you should definitely visit with your family and friends. It is perfect for everybody, both adults and children.
Depot Park consists of a carefully designed playground with a wonderful splash pad that children adore. It is one of the fun Parks in Gainesville, FL.
The Park also contains a vast pond, a promenade, and many more. The facility is open from 7 am and closes at sunset every day of the week.
The facility is open throughout the year as long as weather permits, especially with temperatures over 70°.
Pets are highly prohibited in the play area to keep the water clear and the entire play area safe.
Address: 874 SE 4th St, Gainesville, FL 32601, United States
2. Possum Creek Park
Yet another captivating park that will leave you stunned by all it has to offer in Gainesville is Possum Creek Park.
Possum Creek Park is a multi-purpose preserve that features a skating park with one of the most outstanding skating rinks.
The Park is home to a nature trail and dog park, so whenever you want to take your furry friend on a treat, this should be your next destination.
As a seventy-six acres park, Possum Creek Park comprises a children's playground and a jogging trail surrounding the major field.
Possum Creek Park has recreational fields ideal for flying kites, ballgames, frisbee, and other sports.
There is a picnic pavilion where loved ones can enjoy a memorable picnic along with contemporary plaza elements.
Address: 4009 NW 53rd Ave, Gainesville, FL 32653, United States
3. Reserve Park
Reserve Park is an attraction for everyone, irrespective of age, ensuring something for all.
Explore the beautifully preserved community garden featuring fruit trees, including a garden shed found at the 11th Street entrance of the Park.
Don't forget to check out the authentic sculpture with service flags sitting at the entrance of 8th Avenue.
Reserve Park comprises several other amenities, such as the latest play equipment, an obstacle course, and traveling rings.
The Park features a walking route for those who want to take a relaxing and rejuvenating stroll around the Park.
There are benches, a pavilion, grills, and picnic tables with spectacular views of the open green area with shrub and tree plantings.
Address: Gainesville, FL 32601, United States
4. Tom Petty Park
Tom Petty Park was initially known as Northeast park. In 2018, it was renamed after Tom Petty, a famous rock musician.
The Park is located in the northeastern end of Gainesville, exactly two miles from the University of Florida campus.
The multi-purpose field, tennis courts, softball/baseball fields, and racquetball courts proclaim it a sports park.
Tom Petty Park consists of a beautiful play area, guaranteeing little children an amazing experience whenever they visit.
The Park features a pavilion, grills, and picnic tables where visitors can go on romantic dates, hang out with friends and family, and so on. Tom Petty Park is one of the fun Parks in Gainesville, FL.
Address: Tom Petty Park, Gainesville, FL 32609, United States
5. San Felasco Hammock Preserve State Park
San Felasco Hammock Preserve State Park
is an amazing place for outdoor lovers who want to explore outdoor skirts.
The area experiences extreme variation in elevation and limestone outcrops, providing excellent conditions for several hardwood tree species and champion trees.
Here, you will find gray foxes, bobcats, turkeys, and several songbird species dwelling in the area's eighteen natural communities.
The San Felasco Hammock Preserve State Park offers opportunities for nature lovers, hikers, horseback riders, and cyclists to explore.
Two-thirds of the southern part of the Park is open for only hiking to maintain calmness and solitude for a real wilderness experience. It is one of the best parks in Gainesville, FL.
Address; 11101 Mill hopper Rd, Gainesville, FL 32653, United States
6. Duval Nature Park
Duval Nature Park was built through the initiative of the Florida communities Trust. It was developed by the public works department of Gainesville with the help of the Environment Protection of Florida.
It is found in the Duval neighborhood in the eastern part of Gainesville. It features a stormwater pond of two acres, which was constructed in 2010 to preserve Jewan's lair and lake forest creek.
You can walk through the easily accessible trail network, which overlooks the pond as it goes across the pines enclosing it.
Duval Nature Park is proclaimed as a sanctuary with animals, plants, and cultural and historic properties secured by law.
The trails are restricted from camping, motorized vehicles, digging, and fires. It is highly advisable you remain on the well-paved trails, and pets should always remain on a leash.
Address: 520 NE 21st St, Gainesville, FL 32641, United States
7. San Felasco Park
Lying on the northeastern end of Gainesville is San Felasco Park, a gorgeous natural oasis that speaks to the soul.
San Felasco Park offers you the opportunity to listen to bird songs, enjoy the pleasant scent of pines and view gorgeous wildflowers.
You also get the chance to explore the nice boardwalks and hiking trails leading through cypress swamps and flat woods.
The Park has a fully equipped playground with different play structures like slides, swings, and more.
San Felasco Park also features portable restrooms, bicycle trails, and walking paths, drawing visitors from different parts.
Pavilions and picnic tables with grills are available to everyone on a first-come, first-serve basis.
If, for any reason, you need a place to relax and spend some time alone, away from all the noise and buzz in the world, this is the place to be. It is one of the top Parks in Gainesville, FL.
Address: 6400 NW 43rd Way, Gainesville 32653. United States
8. The Hogtown Creek Headwaters Nature Center
The Hogtown Creek Headwaters Nature Center is a park of eighty-two acres that serves as a sanctuary for several natural habitats.
The creek began from the mixed forest of gorgeous upland and pinelands to shady wetlands covered with fern where water gradually seeped from the soil.
This property was acquired with resources from the Communities Trust of Florida, plus huge support from Home Depot.
The Hogtown Creek Headwaters Nature Center features a nature trail of 0.5 miles with a picnic pavilion and playground.
A fitness loop and exhibit space of 180 square feet welcome guests to explore only during the center's regular hours.
Through the exhibits, you get to learn a lot about the watershed and creeks of Gainesville, cultural and natural history, and the area's fauna and flora.
Address: 1500 NW 45th Ave, Gainesville, FL 32605, United States
Planning a Florida road trip? do not miss our guide on Plant City and Fort Pierce for a fun trip in Florida.
9. Boulware Springs
Boulware Springs is known as a trailhead park of 2 acres. It is a popular location for numerous nature lovers in the city.
It is a trailhead for the state trail of Gainesville-Hawthorne of 17 miles. It is generally used by bikers, hikers, and horseback riders.
The Park has picnic facilities available for locals and visitors who want to hang out outdoors and have a great time.
Boulware Springs is the major spotlight of the Park as it gushes almost two hundred thousand gallons daily, though it is not a swimming spring.
A natural spring and waterworks structure dating back to the 19th century encompasses a recognized historic site.
Address: 3300 SE 15th St, Gainesville, FL 32641, United States
10. Lincoln Park
Lincoln Park, a 35-acre park, is located at the back of Lincoln Mobile School in Gainesville.
Lincoln Park is a beautiful playground found under a good number of large trees that serve as shade from the sun.
The Park features a swing set with a beautiful playground structure, an excellent climbing structure, and slides.
There are softball/baseball fields and well-lighted basketball courts for sports fans who would like to show off their skills.
Lincoln Park also features picnic tables in designated picnic areas for groups who want to spend quality time together.
Address: 900 SE 15th St, Gainesville 32641, United States
11. Cofrin Nature Park
Cofrin Nature Park is a natural thirty-acre park in Gainesville city which is also part of Mrs. Gladys Cofrin's preserved legacy. She was a hardworking environmentalist who owned a family homestead and a horse farm here.
Fortunately, she gave it up to the Gainesville people rather than sell it out to another owner. A short trail of half a mile through the Park provides a nice walk.
The Park is accessed through the gate, so it is only advisable you leave the Park before the gate is shut as it is open from 8 am to 6 pm.
Cofrin Nature Park features a conducive toilet and picnic tables located at the trailhead with a bike rack for bike parking.
The Park is famous among many families searching for a place to hang out together and create unforgettable memories.
Address: 4810 NW 8th Ave, Gainesville, FL 32605, United States
12. Spring Tree Park
Spring Tree Park is one of the most loved parks in Gainesville, with a fascinating collection of exciting amenities.
The Park has a small but charming playground, making it a center of attraction for little children.
You can also visit the fitness center comprising various fitness equipment to help you stay healthy and in shape.
Spring Tree Park consists of picnic pavilions that are perfect for family get-togethers, friends reunions, and more.
Nature trails go along flatwoods with soaring fern and pines covering an area close to Possum Creek's tributary, three lakes creek.
The Park is like a man-made paradise where people of different works of life would love to spend their day.
Address: 2700 NW 39th Ave Gainesville, FL 32605. United States.
13. Bivens Arm Nature Park
Bivens Arm Nature Park is the first nature park in Gainesville. Its name refers to the marshy arm that soars from Paynes Prairie, where the Park is located.
The nature park officially opened in 1981. It consists of a fully equipped playground specifically for children.
This Park consists of nicely paved trails, which are excellent for a quiet and relaxing walk throughout the area.
Bivens Arm Nature Park features picnic tables and grills where friends and family can enjoy an intimate reunion.
There are restroom facilities that are convenient for use by all. The Park is open throughout the week from 9 am to 5 pm.
Address: 3650 S Main St, Gainesville, FL 32608, United States
14. Green Acres Park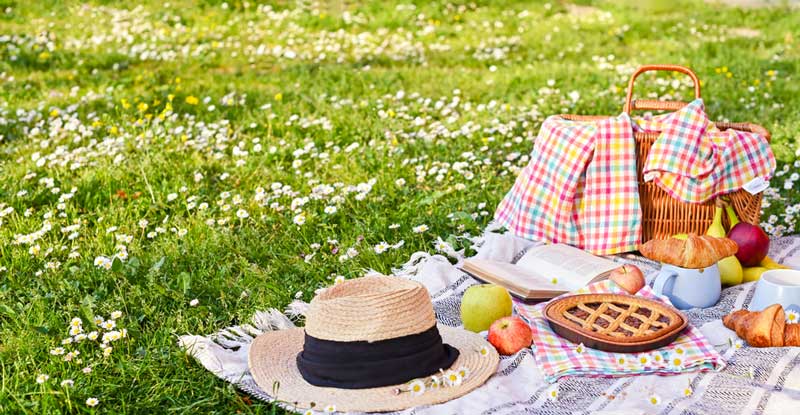 You have to visit Green Acres park before leaving the city of Gainesville, especially with our friends and family.
Green Acres park offers diverse recreational activities through the several amenities available.
The Park consists of a playground for little children to run around and have fun, plus an open field at the heart of the Park.
Make sure you don't miss exploring the onsite trails that cross the Park's oak hammock, offering a point for users to enjoy the natural serenity.
Green Acres park preserves a section of the floodplain of Hogtown creek with trails excellent for a walk around the Park.
There are bicycle routes, including picnic tables and grills for intimate picnicking outdoors with few loved ones.
Address: 643 SW 40th St, Gainesville, FL 32607, United States
15. Westside Park
Another wonderful addition to this list of the top parks in Gainesville, FL, is Westside Park, one of the most frequented parks in the area.
Westside Park is home to three major playgrounds, one for children from 5 to 12 years, the other for children from 2 to 5 years, and the last for toddlers.
You will find two large swings, one for bigger kids and the other for four toddlers and babies, including monkey bars and several climbing structures.
The Park features a good number of bouncy seats and a voice recorder with tennis courts for both locals and tourists.
Westside Park also features outdoor gym equipment for those who want to shed weight or simply stay fit.
Dogs are also allowed in the Park as long as they remain on a leash, including multi-use ball fields, grills, walking trails, and pavilions.
Address: 200 E University Avenue, Gainesville, FL 32601. United States.
Also, check out our list of things to do in Wellington, things to do in Rosemary Beach, and things to do in Cape Canaveral for a fun time in these cities of Texas.
Plan a Trip to Gainesville
Gainesville is highly blessed with lots of exciting attractions which attract visitors from far and wide. You definitely won't have a dull moment here.
A good collection of parks is scattered throughout the city, and they are open to everyone. Make sure you check out at least one of them.