Fort Pierce is a city on Florida's east coast. It is the seat of St. Lucie County. Fort Pierce is among the most picturesque cities on the Treasure Coast. It is sometimes known as the "Sunrise City" due to its vistas of the Atlantic Ocean and coastal inlets.
In 2021, this city had a population of 47,927. Fort Pierce has numerous amazing attractions despite being known as a fishing village. In the city's award-winning renovated historic downtown, tourists may browse boutiques, eat at top seafood restaurants, and see stage performances at history-rich landmarks.
You can find the leading aquariums and marine centers of Southeast Florida, such as the Smithsonian Marine Ecosystem Exhibit in the St. Lucie County Aquarium and Harbor Branch Oceanographic Institute of the Florida Atlantic University in Fort Pierce or its outskirts.
This city is home to Fort Pierce Inlet State Park, amongst other great gardens, well-known swimming areas, and a top surfing beach.
Let's explore the best and fun things to do in Fort Pierce, FL.
Things to Do in Fort Pierce, FL
1. Fort Pierce Inlet State Park
On the lovely North Hutchinson Island, next to the Fort Pierce Inlet, there lies a charming 340-acre park called Fort Pierce Inlet State Park.
The State Par features coastal hammock habitats, dunes, and a stunning beachfront. It is one of the best places to visit in Fort Pierce, FL, for outdoor recreation throughout the year.
The Park hosts top-tier surfing competitions every year between September and February and is well-known across the country among South Florida's best surfing locations.
Visitors to the Park can swim the area's open-air beach facing the Atlantic Ocean any time of the year. The Indian River Lagoon and Tucker Cove offer ideal snorkeling, kayaking, canoeing, and fishing conditions.
All year long, youth groups stay at a rustic campground. The Marsh Rabbit Run Trail's observation tower, which provides expansive aerial views of the island's topography, is among the Park's other attractions.
Address: 905 Shorewinds Dr, Fort Pierce, FL 34949, USA
2. Manatee Observation and Education Center
Among Fort Pierce's best environmental education and wildlife observation facilities is the Manatee Observation and Education Center, sited along Fort Pierce's stunning downtown Atlantic Ocean and the Indian River Lagoon shorelines.
The facility is situated in a binding assembly site of the state's manatee species. The area has become a vital manatee home because of the heating of the waters caused by the Henry B. King power plant.
You may observe the center's interactive aquatic life displays, which include a two-story observation tower and covered observational boardwalk that provides close-up views of the majestic creatures in their natural environment.
The establishment aims to preserve native Florida flora and provide a home for butterflies; lovely botanical gardens are a sight to behold. There are also saltwater aquariums, touch tanks, and other displays for kids.
If you have never seen a manatee and would love to see some, the Manatee Observation and Education is one of the best places to visit in Fort Pierce, FL.
Address: 480 N Indian River Dr, Fort Pierce, FL 34950, USA
3. Sunrise Theatre
Amongst the fun things to do in Fort Pierce, FL is to watch live performances at the Sunrise Theatre with loved ones.
The architect John N. Sherwood built the Sunrise Theatre in 1922, which has been renovated in Fort Pierce's historic downtown area.
For a large portion of the middle of the 20th century, Florida's finest cultural institution—the Mediterranean Revival—hosted concerts by eminent national performers.
The Theater was renovated in the early 2000s and placed on the National Register of Historic Places after it was damaged in the 1980s.
Presently, it features pop music festivals, Broadway music tours, variety shows, and musical and comedic acts, including appearances by illustrious performers like Ziggy Marley, Diana Ross, and Willie Nelson.
The 1,200-seating capacity Theater features a Black Box theater that offers weekly improv, comedy, and jazz jam sessions.
Address: 117 S 2nd St, Fort Pierce, FL 34950, USA
4. Heathcote Botanical Gardens
The five-acre Heathcote Botanical Gardens, located along Savannah Road, are among Fort Pierce's most stunning outdoor attractions.
Architect Molly Crimmons, in collaboration with her husband, created the gardens after acquiring the five acres of land from Fort Pierce in 1985.
The Gardens currently houses the United States' most expansive tropical bonsai collection, James J. Smith Bonsai Gallery, which features over a hundred gorgeous trees.
There are a variety of themed garden rooms, such as a reflection garden, a herb garden, a Japanese garden, a palm and cycad walk, and a rainforest display.
Address: 210 Savannah Rd, Fort Pierce, FL 34982, USA
5. The Downtown Fort Pierce Farmers Market
Among the United States, the top-ranking farmer's market event is the Downtown Fort Pierce Farmers Market events hosted on Saturday mornings from 8 am to 12 pm on the waterfront of the downtown area.
The Market features over 70 retailers selling their goods and native producers and farmers selling the freshest items the area can offer.
Other items sold at the Market include spice, exotic plants, and pantry goods. Vendors like Gruwell Apiary, Anita's Guacamole, Gardens by the Bay, and Little Bakeshop will also be seen.
Top local food trucks and vendors selling beverages are featured in a food court that showcases the best of the area's culinary scene.
Among the top things to do in Fort Pierce, FL is to shop at the city's Downtown Farmers Market for the best deals.
Address: 101 Melody Ln, Fort Pierce, FL 34950, USA
6. The St. Lucie County Regional History Center
If you are a history buff, exploring the
St. Lucia County Regional History Center
is one of the top things to do in Fort Pierce, FL.
The St. Lucie County Regional History Center provides an overview of the culture and history of the area from prehistoric times to the present. It is also known as the St. Lucie County Historical Museum.
The St. Lucie County Historical Commission first made the museum accessible to the public in 1968. Twenty years later, the commission gave ownership of the museum to the St. Lucie County Historical Society.
You can now enjoy beautiful displays on the Seminole and Ais native groups in the area, including duplicate encampments that have been rebuilt and cultural items.
The Spanish exploration and shipwreck era, the fishing business in the area, and early civic and economic endeavors, such as failed attempts to make the area the "Pineapple Growing Capital of the World," are all covered in the exhibits.
Address: 414 Seaway Dr, Fort Pierce, FL 34949, USA
7. Navy SEAL Museum
The Navy SEAL Museum is among the best museums in the country dedicated to naval history. It preserves the history and contributions of the Navy SEAL and UDT Underwater Demolition Teams.
Former UDT Frogman Albert Stankie established the Museum inside the Fort Pierce Treasure Museum informally. In 1985, the Museum officially debuted.
Currently, the Museum houses a wide range of unique SEAL-related relics, including training tools for the UDT's role in Apollo spacecraft retrieval, Patrol Boat Rivers from the Vietnam War, and demolition training obstacles from WWII.
All Frogmen and SEALs who have lost their lives in the line of duty are listed. A memorial wall recognizes those who have received the SEAL Medal of Honor In the Facilities' UDT-SEAL Memorial.
Throughout the year, special functions are held to honor past heroes, such as a Veteran's Day tribute festival that lasts three days.
Address: 3300 N Hwy A1A, Fort Pierce, FL 34949, USA
8. Harbor Branch Oceanographic Institute at Florida Atlantic University
The 146-acre charitable oceanographic campus known as
Harbor Branch Oceanographic Institute at Florida Atlantic University
, HBOI, is located in the North-west region of Fort Pierce, FL.
It was established in 1971 to develop deep-sea ecology, aquaculture, and biological oceanography techniques.
With a workforce of over 160 scientists and marine biologists, the campus, which is situated alongside the stunning Indian River Lagoon, manages significant oceanography studies and conservation initiatives around Florida.
The Harbor Branch Ocean Discovery Center's exhibits, which include aquarium tanks, a video theater screening documentaries on marine life, and research being done in the area, are open to visitors.
If you are intrigued by marine life, visiting the Harbor Branch Oceanographic Institute at Florida Atlantic University will be great.
Address: 5600 US 1 North, Fort Pierce, FL 34946, USA
Considering a Florida road trip, check out our guides on things to do in Cape San Blas, and things to do in Bonita Springs for a memorable trip.
9. Dolphin Watch Boat Tours
The best-known tour company on the Treasure Coasts of Florida is Dolphin Watch Boat Tours, run by Captain Adam Pozniak.
The company offers a 25-foot pontoon boat that can hold up to six people at once, where all trips are conducted.
The tours cover 12 to 15 miles in two hours along the stunning Indian River Lagoon, among the most pristine marine environs in the United States.
All tours leave from the Stan Blum Boat Ramp in St. Lucie County and take a two-hour journey along the Intracoastal Waters to Fort Pierce's Port.
You can see wild manatees, dolphins, fish, shorebirds, and sea turtles as you journey through their natural environment. Evening date tours, as well as sunrise and sunset tours, can all be made on request. Touring with the company is one of the fun things to do in Fort Pierce, FL.
Address: 613 N Causeway, Fort Pierce, FL 34949, USA
10. Main Street Fort Pierce
Among the many best things to do in Fort Pierce, FL, to pass the time is a visit to Main Street Fort Pierce.
It was established in 1988 to manage the renovation of the city's stunning historic buildings and boost economic activity in its downtown. Main Street Fort Pierce protects the district's lovely landmark architecture.
The downtown area offers various distinctive dining and shopping options, from lively taverns and seafood restaurants to trendy shops and art galleries.
The 1,200-seat refurbished Sunrise Theatre, which hosts live shows of Broadway touring plays and globally recognized comedy and music groups, is one of the city's historic treasures.
The Jazz Markets, yearly Sandy Shoes Festival, Sights, and Sounds and Bike Night are just a few of the year's special functions hosted at Main Street Fort Pierce.
Address: 122 A E Backus Ave, Fort Pierce, FL 34950, USA
11. Hard Axe Lounge
Throwing axes is usually attributed to loggers, but at Hard Axe Lounge, you are welcome to try it for yourself; you can be sure that you will have a good time trying to hit the targets.
If you are looking for a place to be amongst fellow sports lovers, visit Hard Axe Lounge; it is the first establishment of its type in Sunrise City.
There is currently a fantastic neighborhood that visits the lounge making your visit more lively, welcoming, unique, and unforgettable.
The teachers will also instruct your group in several axe-throwing games, act as your judge or referee, and teach you how to play them.
Address: 200 N 2nd Street, Fort Pierce, FL 34950, USA
12. A. E. Backus Gallery and Museum
Are you an artist looking for inspiration or just someone who appreciates the beauty of art? Then, add a visit to
A. E. Backus Gallery and Museum
to your list of what to do in Fort Pierce, FL.
The A. E. Backus Gallery and Museum is the foremost international exhibition space for art pieces of A.E. "Bean" Backus' works, a Florida painter.
Backus was the first native Floridian to make a living painting the breathtaking natural landscapes of the state.
Backus, a member of the Florida Highwaymen group, earned the title "Florida's Painter Laureate" of the 20th century while also playing a significant role in the civil rights movement for African-American artists.
The Museum is now a reminiscence of Backus's 70 years of the painting profession. It is home to the only state-wide permanent exhibition celebrating the works of the Highwaymen.
Slow-spinning unique exhibits also display the creations of well-known national and cosmopolitan artists, emphasizing those actively involved in humanitarian activities.
Address: 500 N Indian River Dr, Fort Pierce, FL 34950, USA
13. Jack Island Preserve State Park
From the city's downtown area, take A1A to reach the picturesque Jack Island Preserve State Park, which is close to Fort Pierce Inlet State Park.
Over four miles of nature trekking paths are in the Park, which is situated on a stunning barrier island linked with the mainland by a footbridge.
The walking paths feature a glimpse of native wildlife like osprey, Florida manatees, small blue herons, mangrove crabs, and roseate spoonbills.
The Park has a viewing tower towards the trail's end, towering 30 feet over the Indian River lagoon, where you can get a bed-eyes view of the area's natural beauty.
Seize the opportunity to take beautiful photographs through the best viewpoints in the Park, especially along the coastal regions, which provide stunning backgrounds.
Address: Unnamed Rd, Fort Pierce, FL 34949, USA
14. The St. Lucie County Aquarium
The Fort Pierce leading aquatic and marine life establishment,
St. Lucie County Aquarium
, surrounds the Smithsonian Marine Ecosystem Exhibit.
After retiring from the esteemed Smithsonian Institution National Museum of Natural History in Washington, D.C, the Aquarium was given to the aquarium's care in November 2000.
The breathtaking 3,000-foot marine aquarium has an unrivaled replica of natural Caribbean coral reef environs. It is the first mega-size aquarium to be displayed before the general public.
Over 5,000 gallons of aquarium displays with marine life that recreate the natural environment and marine species of six Florida aquatic and estuary environments are also available for visitors to explore.
Address: 420 Seaway Dr, Fort Pierce, FL 34949, USA
15. Summer Crush Vineyard and Winery
In Fort Pierce, Florida, Gary and Susan Roberts, along with their sons Allen and Bud, established the charming family-run boutique winery known as Summer Crush Vineyard and Winery in 2012.
The establishment has expanded to grow estate grapes on over 10 acres, including the premium Carlos, Doreen muscadine grape varieties, and Noble.
The Cap'N Polly's Private Plunder dessert wine, Marlin Monroe rosé, and Rated ARRR semi-sweet red are examples of the company's intelligently themed wine mixes.
Summer Crush Vineyard and Winery also features fruit wines, such as its special Mangotiki mango wine.
If you would like to enjoy some wine tasting, go between Tuesday and Sunday in the morning or tour the facility for a small fee, you can do both if you wish.
Festivals, live music events, and food truck pop-ups are a few of the company's yearly special occasions.
Address: 4200 Johnston Rd, Fort Pierce, FL 34951, USA
Florida presents breathtaking attractions and activities. Explore some of its fun cities, here are guides on places to visit in Hudson, and Port St. Joe.
16. Last Mango Fishing Charters
Under the direction of Captain Tris Colket, Last Mango Fishing Charters provides thrilling fishing charters and excursions from the company's 40-foot Sport fishing vessel known as Last Mango.
Fishing excursions leave from the Fort Pierce Marina and stay for half or full days, with personalized excursion choices available to meet the demands of novice to experienced fishermen.
Anglers can capture wahoo, sailfish, grouper, cobia, kingfish, dolphin, and amberjack on multi-day trips.
Last Mango Fishing Charters offers customized trips to places in the Bahamas known for schools of tuna and marlin. You can also opt for nighttime swordfish excursions.
Address: 1 Avenue A, Fort Pierce, FL 34950, USA
17. Jetty Park
Jetty Park is among the best locations in the city to go for a walk, bike, or relax.
You do not have to worry about where to park if you visit with a private vehicle, as the Park has good parking lots.
There are also many great eateries, such as Jackie's Beach Bar, Jetty Bar, and Taco Drive, the most frequent of all.
The Jetty Bar is known to be a hotspot for many Hollywood movie stars, probably due to its evergreen attraction.
While walking the jetty walk trails, you will come across spectacular vistas of the ocean. You will also find anglers casting their lines, which is a lovely sight.
Finally, if you are fortunate, you may see some manatees or witness a rocket launch from the neighboring town, "Cape Canaveral, FL."
Address: Jetty Park Rd, Port Canaveral, FL 32920, USA
18. Sailfish Brewing Company
When Nick Bischoff officially opened Sailfish Brewing Company in 2013, it was the region's first microbrewery.
The business has run a 20-barrel brewhouse and open-air taproom in the center of Fort Pierce's downtown area, producing a variety of delicious, artisanal, and palatable beer styles since 2017.
The Company's Sailor's Choice Saison, Billfish oils, White Marlin Wit, and Sunrise City IPA are available all year round.
The Company's taproom features 20 taps that produce seasonal styles like barleywine martens, sour ales, and rauchbiers.
The Company's in-house Crafted Pie eatery offers a complete menu of flatbreads, gastropub-style pizzas, and handmade snacks to taproom visitors.
Playable bar games include corn hole, foosball, oversized Jenga, and Nintendo Wii. Live music sessions and the once-a-week Wednesday small tasting sessions are just two special occasions held yearly.
Address: 130 N 2nd St, Fort Pierce, FL 34950, USA
19. Manatee Island
Manatee Island is a fantastic bar and grill in Fort Pierce's downtown district established in 2010 and run by two couples, Elida and Paul Gonnella and Richele and Michael Politano.
This vibrant eatery offers lunch, dinner, nighttime services, and happy hour daily in their dining hall that overlooks the gorgeous Fort Pierce Inlet.
Mahi mahi fish tacos, giant lump crab cakes, New York strip steak, three-cheese lobster mac & cheese, and jambalaya in the style of the Bayou Stew are just a few of the excellent dinner choices available.
Inventive sharing alehouse-style appetizers and gourmet burger alternatives are available all day long.
You can try out the tropical drinks served at the eatery's tiki bar while you enjoy the live music performance hosted on Wednesday to Sunday evenings.
Address: 1640 Seaway Dr, Fort Pierce, FL 34949, USA
20. 2nd Street Bistro
2nd Street Bistro is a friendly, inexpensive American-style restaurant in the historic downtown area of Fort Pierce next to significant structures like the 1922 Sunrise Theater.
The restaurant, nestled in a charming renovated 1929 historic structure, is owned and run by Gary Sofen. It features classical tokens that serve as decor in its dining area.
The menu of this charming American eatery features health-conscious wraps and paninis, clever sandwiches, seafood, and taco platters.
You can be sure to find something that suits your taste as you browse the cafe's wide range of national and local craft beers.
Dining at 2nd Street Bistro is enjoyable and will not require you to break the bank.
Address: 122 N 2nd St, Fort Pierce, FL 34950, USA
21. Savannas Preserve State Park
Are you looking for what to do in Fort Pierce, FL, for a lovely time with friends in the great outdoors? Visit
Savannas Preserve State Park
, a wonderful Florida public park that stretches from Jensen Beach to Fort Pierce along the shore of the Atlantic Ocean.
This stunning Park safeguards over 7,000 acres of undeveloped shoreline habitat, including Southeast Florida's largest freshwater marsh ecosystem.
Scrubby and pine flatwood, basin marsh, and wet prairie ecosystems are also protected, along with the open grassland savanna habitats that give the park its name.
Other environs protected by this Park include wet prairie, pine, scrubby flatwood, and basin marsh—the name of the Park spawned from its protective characteristics.
Some fun activities you can engage in at the Park include fishing, biking, motorcycling, hiking, and horseback riding. While in the garden, you may see sandhill cranes, American alligators, tortoises, and more.
The Park also features an education center where you can browse live exhibits and go on guided tours as well as kayaking and canoeing trips.
Address: 1400 E Midway Rd, Fort Pierce, FL 34982, USA
22. Al's Family Farms Citrus
Al's Family Farms Citrus, as its name implies, is a family-owned and operated establishment launched in the 1980s by the Schorner family and passed down to Jeff Schorner.
For the past 40 years, the business has been in the Fort Pierce-Vero Beach area, where it has thrived in selling the freshest, home-grown citruses in the Indian River farm area.
The company offers a sampling of its freshly made orange juice and tours of its detailing wet-line and packinghouse operations.
If you visit with loved ones, you can check out the O.J corral to engage in fun group activities like orange chute racing or visit the Red Barn Grill eatery for some delicious American and Mexican-style meals.
Address: 2001 N Kings Hwy, Fort Pierce, FL 34951, USA
23. Islamorada Brewery North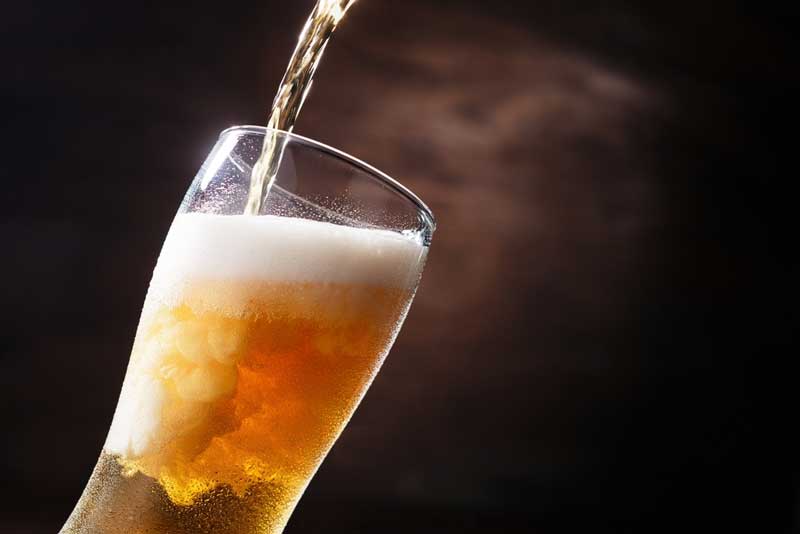 If you are a fan of cocktails and beer, you should not miss out on this unique brewing company known as Islamorada Brewery.
While you are at this brewery, you can grab a bite from the well-known mobile restaurant Spanky's Kitchen, which offers a variety of snacks and drinks.
Look at the beer garden and the brewery's yellow taproom, which is the exact spot where the Islamorada kicked off.
Islamorada Brewery North features a distillery that covers 25,000 square feet, where tourists and visitors can observe the complete filling and bottling stages.
You can also sample some of the Brewery's freshly made beer in their tasting room. The company is open all week except for Mondays.
Address: 82229 Overseas Hwy Unit 3, Islamorada, FL, USA
24. Avalon State Park
Avalon State Park
is one of the gorgeous public parks you can visit while in Fort Pierce. It is situated only 26 minutes away by car via Route A1A in North Hutchinson Island.
The Park preserves more than a mile of pristine beachfront that has not yet been developed, offering a valuable natural home for wildlife like the imperiled loggerhead, Atlantic green sea turtles, and leatherback.
The Park's stunning coastline offers a variety of outdoor recreational possibilities all year long, including swimming in the Atlantic Ocean.
It is essential to know the beach does not have any lifeguards on duty; you should be cautious about swimming or surfing.
The part of the Park designated for fishing is teeming with bluefish, red and black drums, whiting, snook, and pompano. Snorkeling, canoeing, and kayaking are some of the fun activities available.
Address: N Hwy A1A, Fort Pierce, FL 34949, USA
25. Moonswiner's Bar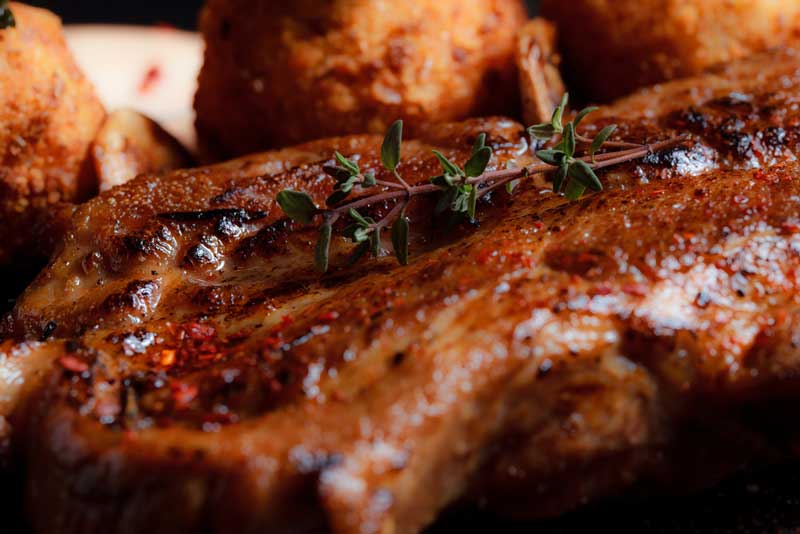 Make a quick stop at Moonswiner's Bar, also known as Moonswiner's Bar-B-Q, to satisfy your hunger during your adventure.
Aside from satisfying your hunger, the unforgettable experience offered by Moonswiner's Bar makes visiting it worthwhile.
The Bar and barbecue establishment debuted in 1981 but with a different name and has since been run by the Adkins family.
The Barbecue tastes delicious. Treat your palate to the pork or the ribs and coleslaw while you drink chilled beer.
You can browse the broad menu with diverse options, but the most famous is the award-winning fare known as the onion chips, which is a must-try.
Address: 3900 Okeechobee Rd, Fort Pierce, FL 34947, USA
Florida has some of the best cities in the United States to explore. Here is a list of fun things to do in Altamonte Springs, things to do in New Port Richey, and things to do in Delray Beach for a fun exploration.
Plan Your Trip to Fort Pierce
Fort Pierce, FL, is a perfect vacation destination, especially during the summer, as it has many beach parks and marine-related attractions.
The city is ideal for you if you are searching for a perfect location to kick back, unwind, have an unforgettable experience exploring the wild marine environs, or enjoy delicious meals in beautiful places. Do visit!