Wooster is a city in Wayne County. Northeastern Ohio, United States. The city is the county's seat. Wooster's population was 26,751 at the 2021 census.
The Ohio town, which boasts charm and a lot of grit, got its name from David Wooster, the American Revolutionary War hero who has been referred to as a "mostly forgotten hero of the Revolution."
The city is home to a collection of historic structures, a bustling food scene, heaven for boutique shoppers, and a robust manufacturing sector; those are just the tip of the iceberg.
You are in for a fantastic experience in Wooster, Ohio, with its magnificent parks, hilly terrain, and charming city treasures waiting to be explored. You will be surprised by how unique this city's attractions are.
Here are the best and fun things to do in Wooster, Ohio.
Things to Do in Wooster, Ohio
1. Downtown Wooster
If you enjoy going on shopping sprees, visiting Downtown will be one of the best things to do in Wooster, Ohio.
Wooster's downtown area is a veritable shopping haven. It makes for a fun getaway for shoppers and is bustling with boutiques, rare specialty shops, excellent deals, and fair bargains.
Friendtique is one such store, with a 10,000 sq ft floor filled with clothing, furniture, trinkets, and antiques. All profits go to charitable organizations, primarily Greater Wayne County's Hospice and Palliative Care.
Additionally, Local Roots sells handmade goods like soaps made by local Ohio artisans, leather journals, lovely crafts, and food grown nearby.
You can purchase treats for loved ones from JK Gift Shop's appealing selection of distinctive and amusing finds, comfort items, and cozy décor.
The above are but a handful of the city's many attractions in downtown Wooster, so it is best to arrange a quick trip downtown and shop till your feet hurt.
Address: 377 W Liberty St, Wooster, OH 44691, USA
2. Secrest Arboretum
Expect an enlightening and beautiful experience at the 110-acre Secrest Arboretum, an outdoor research facility, and garden.
The facility is incredibly preserved, with various vibrantly colored themed greenhouses and orchids teeming with life, making it the ideal spot for nature enthusiasts.
In addition to the conservatory's 2,500 different plant species, which include both the herbaceous and woody kinds, it has peaceful hills, paved paths, exquisitely landscaped gardens, and oddly shaped benches.
Since Secrest Arboretum is available annually, it always showcases various growing things. Seasonal flowers and trees develop and bloom according to the season.
Everywhere you look, you will find tags, signs, and instructional markers that will teach you something new about the arboretum's collection of plants.
While your kids play and run around the Rock Fortress Playground, you may have a picnic and some quiet time in the natural surroundings.
Among the best places to visit in Wooster, Ohio, especially for people fascinated by plants, is the Secrest Arboretum.
Address: 2122 Williams Rd, Wooster, OH 44691, USA
3. Wooster Memorial Park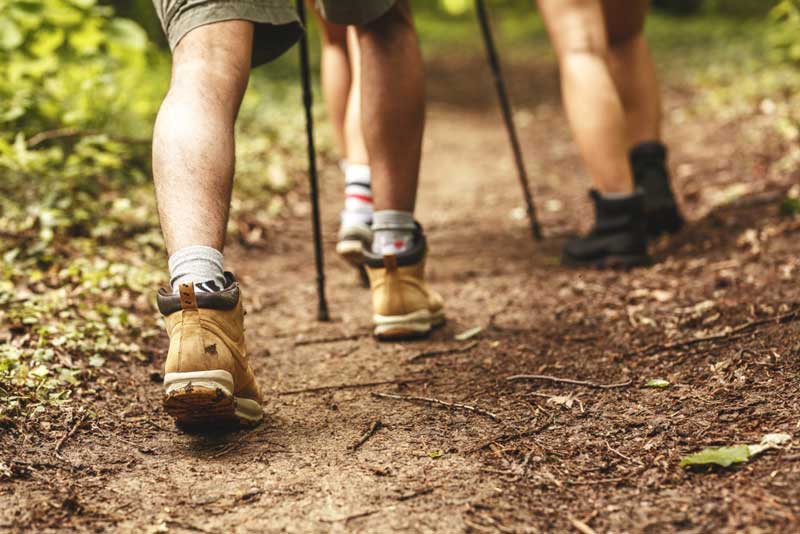 Wooster Memorial Park is located five miles west of the city. It is popularly known as Spangler Park.
The Park's 320 acres include unspoiled woodland, picturesque views, and more than six miles of undeveloped hiking paths. Keep in mind that there are deep ravines nearby.
Take a gorgeous trek to Rathburn Run, learn about the gorge's geologic past, and cool down in the creek that has carved out a beautiful valley.
Additionally, you can organize group-themed hikes for you and your friends or have a picnic and relax at one of the pavilions located around the Park.
Wear your best-hiking boots if you plan to explore Wooster Memorial Park since it is only accessible on foot.
Address: 5197 Silver Rd, Wooster, OH 44691, USA
4. Barnes Preserve
Barnes Preserve offers a flourishing abundance of different life forms. Exploring it is one of the top things to do in Wooster, Ohio, especially for ardent admirers of nature and its wild species.
Barnes Preserve has a 76-acre treasure of diverse habitats. Explore the wetland pond filled with turtles, frogs, and other aquatic species at the Barnes Preserve trail. The trail cuts through mature woodlands, home to muskrats, foxes, deer, and other wildlife.
Travel through a verdant meadow where monarch butterflies and birds flutter and fly around flowering plants while circling the entire area.
If you enjoy watching birds, you're lucky because the preserve is home to more than 70 species, including sparrows, videos, flycatchers, vireos, sparrows, and other familiar forest birds.
You can get some exercise while getting a close-up view of nature at Barnes Preserve, which is entirely accessible and perfect for strolling, biking, and recreational hiking.
Address: 3396 Sylvan Rd, Wooster, OH 44691, USA
5. Alice Noble Ice Arena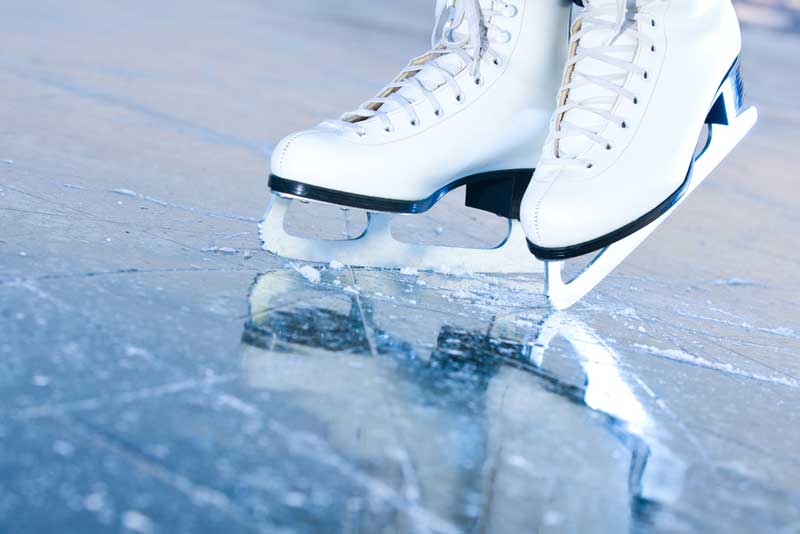 A 900-seat ice arena named Alice Noble Ice Arena is an Ohio multi-use facility with a 200 by 85-foot ice surface worthy of the NHL.
This beloved arena has recently been kept open thanks to a flood of customers from Wooster, the neighborhood, and Canada.
The skating rink offers skating classes that aid in developing one's skills and experiences through careful teaching.
Additionally, the facility offers a Hockey Training Program, a fast-paced clinic for hockey players to hone their ice skating, stride, balance, agility, and puck control abilities.
Alice Noble Ice Arena isn't for professionals alone; it also offers public skating sessions for people who want to skate for fun in the rink.
According to the proprietors, they are overjoyed to keep the arena open and maintain the ice culture of Wooster and its sister towns.
Address: 3889 Friendsville Rd, Wooster, OH 44691, USA
6. College of Wooster
The College of Wooster gives guests individualized campus tours, intercultural mingling opportunities, and the chance to sit in on classes.
The above-mentioned places a high value on diversity and frequently hosts open houses that help promote inclusivity.
Interdisciplinary education is encouraged for students, with enough room for combining arts, science, and maths interests.
Explore the College of Wooster Art Museum, a catalyst for creativity and visual literacy that contains national and regional exhibitions.
Discover the regional and national exhibitions at the College of Wooster Art Museum, a hub for literacy and creativity.
The Ohio Light Opera, a professional opera group known as The Ohio Light Opera, performs operettas from the 19th and 20th centuries and continental, British, and American light opera repertories at this venue.
You can experience an actual celebration of the operatic tradition while taking in one of the earliest examples of the lyric theater.
Address: 1189 Beall Ave, Wooster, OH 44691, USA
7. Ohio Light Opera
Seven performances are presented by Ohio Light Opera, the College of Wooster's resident opera group, for the summer months from mid-June to early August.
The shows of Ohio Light Opera are a must-see; they are delightful, amusing, and simple to follow. English is used during every performance, making it easy to understand.
You will have a great time seeing breathtaking sets and awesome costumes accompanied by excellent music,
The performers are selected via screening by auditions conducted during fall and winter in Boston, New York, and six other cities. Only artists who can perform at the top level are featured in the acting, dancing, and singing.
More than 20,000 people from all parts of the country and the world visit Wooster to attend the Ohio Light Opera shows held in the Freedlander Theatre seated within the College of Wooster area.
It would be best if you went in a group with friends as the Ohio Light Opera offers group discounts on tickets.
Catching an Ohio Light Opera Performance is among what to do in Wooster, Ohio, for an entertaining evening with loved ones.
Address: 329 E University St #2393, Wooster, OH 44691, USA
8. Acres of Fun
Acres of Fun is pleasurable if you want an adrenaline-fueled experience in a fun-packed location.
You can get heated up roller skating in the skating rink at Skateland, race around in a go-kart, and engage in laser tag battles with your buddies.
Other things you can do at this vast attraction include shooting water at the bumper boat section and playing golf at the facility's miniature golf course.
Kids can use the batting cages to test themselves, visit the arcade to play their favorite games, play in the ball pit, the 100 feet plus tubes, and the bouncy castle in the playing area.
Exploring this paradise of games and fun is the perfect addition to your list of fun things to do in Wooster, Ohio, with the kids or for groups of friends for a fun time.
Address: 3889 Friendsville Rd, Wooster, OH 44691, USA
Also, check out the best of attractions and activities in Medina, and Springfield for a fun vacation in Ohio.
9. Christmas Run Park
Christmas Run Park, named in honor of the Christmas family and early Wooster citizens, is a public space with countless uses.
If you're up for a hike, the Park features a picturesque bridge over a brook and rudimentary trails that lead into the forest and are accessible to those with impairments.
Your kids will have a great time at the Kiwanis playground because of its unique amenities, such as a treehouse, a zipline, and a log slide.
Numerous facilities are available for your athletic friends, including six pickleball courts, two basketball courts, and two tennis courts.
The countless fun activities available at Christmas Run Park make it the perfect location for an exciting family day!
Address: Park Ave, Wooster, OH 44691, USA
10. Blue Barn Winery
The homestead and appropriately colored barn in the undulating hills south of Wooster, which has its historical roots in the Civil War era, were restored to become a lovely winery.
Outside the Blue Barn Winery offers a tranquil atmosphere where you can take in scenic views of the lands and rolling meadows.
On the terrace, you may unwind while listening to rock and roll, and on many Saturday nights, you may catch live shows featuring some of Ohio's top bands.
The rustically renovated interiors, which feature comfortable furniture, Italian and French-made doors, and a collection of archaic tools and artifacts, transport you back in time.
Two rooms are available for rent for private functions, and the beautiful upper Hayloft room can accommodate close to 100 guests.
Handpicked vinifera grapes cultivated in California are crushed and fermented at Blue Barn Winery, where sweet white, red, and semi-dry wines are produced.
You will not regret adding a trip to this history-rich winery to your list of best places to visit in Wooster, Ohio.
Address: 4407 S Columbus Rd, Wooster, OH 44691, United States
11. Broken Rocks Café & Bakery
Glen & Lisa Grumbling founded Broken Rocks & Bakery in 2000; they named the eatery after a charming spot along Lake Huron's coast in Michigan, the birthplace of their love.
The location mentioned above is where Glen found the wild grapes with which he invented the eatery's first sourdough bread.
The duo combined their commitment to making the bread to the best of their ability and knowledge, as well as the other meals that are accompanied by bread.
This restaurant has a different menu for kids and adults for breakfast, lunch, and dinner, all of which have something that will suit you.
For drinks in a glass, the eatery serves cocktails such as caipirinha, ginger red martini, lake water, and more. In contrast, for bottled and canned drinks, Corona, Peroni, ace cider, angry orchard hard cider, and more are available.
Broken Rocks Cafe & Bakery is kid-friendly and has a kids' section and menu. For adults, various salads, pasta, appetizers, desserts, and steaks are available for lunch and dinner.
For breakfast, choices include French toast, cinnamon roll, steak & eggs, egg sandwich, aunt mary's French toast, and a create-your-own omelet option are available.
Address: 123 E Liberty St, Wooster, OH 44691, United States
12. Wayne Center for the Arts
Among what to do in Wooster, Ohio, especially for big art fans, is to visit Wayne Center for the Arts to see art exhibitions and performing arts.
The audience can always expect engaging artistic experiences at Wayne Center for the Arts, as the location is always busy doing the most.
It is a group that encourages tolerance and creative education and works to encourage creativity in all facets of life.
This organization hosts yearly exhibitions of regional artists' work, encourages students to gain practical art skills, and also houses a music and dance department that is expanding quickly.
Additionally, the Center's sponsor presents the guilds of regional musicians, artists, and writers and special functions and concerts all year round.
Wayne Center for the Arts is the oldest and most significant visual and performing arts body in the region, having provided art education in the county for over 40 years.
Address: 237 S Walnut St, Wooster, OH 44691, USA
13. City Square Steakhouse
Mike Mariola, a celebrated chef, and Emily, his wife, launched City Square Steakhouse in 2008 in the Germania Hall Structure, constructed in 1878 in Wooster's downtown area and formerly known as the "Skyscraper."
City Square Steakhouse, one of America's Top 100 Steakhouses, incorporates unrivaled refinement with small-town charm.
For the past ten years, The City Square Steakhouse has become a mainstay in the neighborhood. It offers Burgers and Succulent Beef steaks, vegetarian entrees, desserts, homemade sides, cocktails, and craft beers.
Having been inspired by thriving Steakhouse, Mariola opened a burger bar known as The Rail in 2011 as an extension that serves American fare along with Craft beers now available in different places in Ohio.
Many reviews indicate that eating at the City Square Steakhouse is among the top things to do in Wooster, Ohio, for an excellent dining experience.
City Square Steakhouse is elegant and perfect for a romantic dinner with your significant other.
Due to its top-class service, interior decor, and food, the area is in high demand; as such, it is advisable to Make a reservation beforehand.
Address: 148 S Market St, Wooster, OH 44691, United States
14. Vulture's Knob Mountain Bike Park
Vulture's Knob Mountain Bike Park may be just what you're looking for if you're itching for an outdoor adventure experience.
Cycling buffs refer to this park's 7.5+ miles of rugged trails as "the most unusual tricky singletrack" in the state because of its exciting blend of contemporary design ideas and traditional features.
If you are a biking fan, you will enjoy exploring the area's unusual outdoor routes, with names like "Ant City," "Rock Tunnel," "Fern Gully," "Friar Brian's Forest," and " Oh Sh**!" You have the option of choosing the one that suits you.
All that is required is to observe the regulations, take appropriate safety precautions, and show consideration for other riders.
If the location seems right for you, stop by for a ride. It has held some truly incredible races and has many thrilling rides waiting for all adventure-hung riders.
Address: 4300 Co Hwy 22, 4300 Mechanicsburg Rd, Wooster, OH 44691, USA
15. Music on Market
Music on Market is a product of the combined efforts of The United Methodist Church of Wooster, Wayne Center for the Arts, and Main Street Wooster Inc.
Music on Market keeps Wooster lively all year long by providing a wide range of top-notch music.
The Wooster UMC church, one of the biggest, most storied venues in Wooster's downtown, hosts these non-sectarian shows.
The venue is ideally close to downtown restaurants, offers adequate parking, and is accessible to folks with physical impairments.
Entry fees and tickets are not needed, thanks to a free-will donation accepted to help defray the expenses associated with this fantastic series.
Address: 243 N Market St, Wooster, OH 44691, United States
Check out other cities in Ohio. Here is a list of things to do in Marblehead, and things to do Cambridge in for a fun time
16. Bullseye's Axe Throwing
Bullseye Axe Throwing offers a unique type of entertainment. It is the ideal location to enjoy a drink with friends while throwing axes at a target.
This well-liked location is a beautiful place to begin axe throwing if it is something you have always wanted to try.
The team at Bullseye Axe Throwing is renowned for being kind and accommodating to axe throwers of all prowess levels.
You may also relax and enjoy a cold mug of beer or ale. Like a shooting range, the facility features several lanes to accommodate many axe throwers at a time.
If you stay in Wooster for a while, you might catch an axe-throwing competition at the facility or even participate in one if you feel up to the task.
Address: 4146 Burbank Rd, Wooster, OH, USA
17. Ramseyer Farms
Ramseyer Farms is a one-of-a-kind farm that entails a lot of exciting fall-themed activities waiting to be enjoyed.
You might need to visit multiple times since the farm features more than 50 fall-themed events suitable for everyone regardless of age. It would be difficult to exhaust your options in one day.
Three enormous and complex corn mazes, thousands of pumpkins in different sizes and shapes, a big swing, and a giant rocking rocker are available at Ramseyer Farms.
Other amenities at the farm include Tractor pulls, tire playgrounds, rat racers, hamster wheels, candy corn peg games, obstacle courses, and more.
The farm also features a country store where you can choose from items like jam delights in jars, straw bale decorations and corn stalks, and pumpkin sculptures.
A visit to Ramseyer Farm during the fall is among the many fun things to do in Wooster, Ohio, for a fun family bonding experience.
Address: 4000 Ramseyer Ln, Wooster, OH 44691, United States
18. The Salt & Serenity Grotto
An establishment in Wooster that takes relaxation to the next level is Salt & Serenity Grotto. It is a facility that tunes your mind to a relaxed state as you walk into its serene environment.
The facility's warm coastal-themed interior, soothing music, fast dripping water, and lighting system will ease your nerves before you even undergo any treatment.
This attraction provides a Salin system, which is its iconic salt therapy whereby a device releases microparticles of salt into the atmosphere around the guests as they breathe them in.
One of the two caves at the attraction can take eight guests with a private relaxation area for each, while the other offers more privacy for just two guests in a cave setting.
The benefits of the treatments offered here include freedom from respiratory problems, anxiety & stress as skin conditions,
Remember to stop by the facilities Himalayan salt and coastal mini-mart to purchase gift items such as Himalayan salt products like soaps, candles, and jewelry to extend your experience to friends back home.
Address: 111 S Buckeye St, Wooster, OH, USA
19. 20. L C Boles Golf Course
L.C. Boles Memorial Golf Course is a challenging and reasonably priced 9-hole course situated in the College of Wooster campus's eastern region near The Wooster Inn.
This well-known golf course, constructed in 1939, was named after a renowned College of Wooster coach.
Many par-72 course holes include alternate tee boxes, giving players who prefer playing 18 holes a varied back-9 experience.
This Golf Course also contains countless daffodils, numerous flowering dogwoods, and other gardens with uncommon attractive plant species.
Other public use facilities at the course include a sand and chipping area, a driving range, a pro shop with a selection of golfing accessories, rentable riding and pulling carts, and more.
This attraction is accessible to students of the College of Wooster community and the public, so feel free to drop by.
Address: Wayne Ave & Gasche St, Wooster, OH 44691, United States
20. Putt-N-Stuff
Merely looking at the name, you might imagine a simple miniature golf course, but you will be overwhelmed when you eventually walk into the premises of Putt-N-Stuff.
Putt-N-Stuff, just 20 minutes from the city of Wooster by car, is the ideal location to enjoy a night out with family.
If you seek a place to give your kids an unforgettable experience, Putt-N-Stuff has got you covered, as it is brimming with fun activities such as go-karts, laser tag, mini-golf, arcade games, and more.
With this much fun in a single location, visiting this attraction has maintained a top spot for a family fun time.
Putt-N-Stuff is not a place you visit only once because it is unlikely that you can take in all it offers in a single visit.
Address: 134 S Kansas Rd, Orrville, OH 44667, USA
21. Pine Tree Barn
Yuletide Tree Farms, a profitable business that debuted as Pine Tree Barn in 1980, was the original name of the plantation-style Christmas tree farm in Ohio that Pine Tree Barn now occupies.
The business has become an all-year retail store with a philosophy of providing more than just Christmas goods.
The Barn has a Pine Tree Interior store where you may look through gorgeous lines of 18th-century home decor, 18th-century add-ons, elegant home upholstery, and other fittings.
The facility's three-level gift shop features creaky plank floors that are stuffed to the gills with trinkets, including apparel, candles, greeting cards, puzzles, dishware, and jewelry.
You can find joy at this year-round Christmas store with beautiful decorations and ornaments regardless of when you visit; however, Christmas tree sales begin in early November.
You can enjoy delicious Ohioan gourmet food at Pine Tree Barn's restaurant before departing while relaxing on the porch and admiring a stunning valley vista.
Address: 4374 Shreve Rd, Wooster, OH 44691, United States
22. Buckeye Agricultural Museum and Education Center
Buckeye Agricultural Museum is the best historical location to learn about Ohio's agrarian past from 1800 through the second World War.
Visit the museum's exhibition hall to see items, images, and cutting-edge technology that depict the city's agricultural scene.
The development of farming technology, the transition from untamed to farmed land, the growth of farm architecture, and the storage of farm artifacts from previous centuries, are all featured at the facility.
You may see artifacts like one of the older barns in Ohio, which the museum meticulously renovated bit by bit in its exhibition space.
Among the many items on display at the facility are an old treadmill, a railway freight cart, a preserved Conestoga wagon, a broom-making bench, a broom-making bench, and lots more.
If you wish to see this ever-expanding array of informative history, reserve a spot at the Buckeye Agricultural Museum and Education Center on their website. It is available on the second Saturday of each month.
Address: Wooster, OH 44691, USA
23. Your Pizza Shop
Are you a pizza lover? If yes, you are lucky because Wooster, Ohio, is home to a pizza paradise named "Your Pizza Shop."
This Pizza Shop is a well-frequented location for tourists and locals, with very positive reviews; it would be best to see it yourself.
Your Pizza Shop has an extensive pizza menu with delectable options such as White Pizza, Blackened Chicken, Meat Pie, Buffalo Chicken Ranch, Meatless Gourmet, Cheese Pizza, Your BBQ Pizza, and more.
The staff at the eatery is amiable, and the fares are delicious. The best part is that the fares are surprisingly affordable.
Drop by to try your favorite pizza or some that seem new to you, and you might find your new favorite.
Address: 503 E Liberty St.Wooster, Wooster, OH, USA
Check out our list of things to do in Yellow Springs, things to do in Chillicothe, and things to do in Findlay for a fun time in these cities of Ohio.
Plan Your Trip to Wooster
The best of a holiday or weekend getaway awaits you in Wooster, Ohio.
Wooster is the place for you if you're eager to search for undiscovered treasures, find a location to create priceless memories, engage in thrilling outdoor adventures, or require creative and cultural inspiration.
Do visit!