Looking for the best and fun things to do in Crestview, FL? There are quite some fun places to visit in Crestview for a memorable vacation.
Crestview is known as the "Hub City and serves as a principal transportation hub. It is located at the point where Interstate 10, US Route 90, the Florida Gulf & Atlantic Railroad, and State Road 85 intersect.
Crestview is the biggest city in Okaloosa County, Florida, United States. It is also the seat of Okaloosa County. The city's population was 27,820 in 2021.
Crestview earned its name by its position, as it is seated on top of a long forested ridge in the middle of 2 rivers, the Yellow River and the River Shoal.
It was often referred to as the "Icebox of Florida" due to how its elevation contributed to its most brutal winters.
In 2005, Crestview became the home of the 7th Special Forces Group of the American Army, settled on the northern edge of Eglin Air Force Base Reservation 6 miles south of the city.
There are many amazing activities in Crestview, FL, ranging from touring museums to relaxing in parks and catching shows.
Here are the top things to do in Crestview, FL.
Things to Do in Crestview, FL
1. Fun at Allen Park
Allen Park is among the best places to visit in Crestview, FL, especially with little ones. Visit to play in a park while enjoying the fresh air and landscape.
This eight-acre recreation space on McClelland Street includes a kid's playground, picnic area, softball, outdoor basketball court, and youth social center.
While under adult management, Teenagers can enjoy a secure environment where they can watch TV, play pool and board games, finish their homework or socialize.
Kids think the water park is fantastic. On Wednesdays, there is a free line dancing lesson which is quite enjoyable.
The Park also has a lovely track for running or walking, a covered gym area, roofed picnic tables, and a spray pool for children, which removes the need for lifeguard supervision.
Address: Allen Park, Michigan 48101, USA
2. Emerald Coast Zoo
A visit to Emerald Coast Zoo is one of the fun things to do in Crestview, FL, and you should not pass it up for anything.
At Emerald Coast Zoo, you get a chance to get close to some animals and even pet them. Sloths, lemurs, kangaroos, and bears are a few of the many animals you will find at the zoo.
If you've got the heart for it, you can watch the lion devour its prey, but if you prefer something else, you have the alternative of feeding the herbivores like giraffes, zebras, and parakeets instead. But of course, you are welcome to do both if you like.
Additionally, you can take a close look at alligators, feed birds, or ride a camel. You can also meet the Reptile guy who visits the zoo frequently with his family.
The Emerald Coast Zoo is located at Deer Springs Drive in Crestview, where you can also find a fantastic gift shop with unique souvenirs.
Address: 5262 Deer Springs Rd, Crestview, FL 32539, USA
3. Twin Hills Park
One of the best things to do in Crestview, FL, is to unwind and have a good time at Twin Hills Park. You and your loved ones will enjoy this place.
Children enjoy watching and feeding the turtles, fish, and ducks, so bringing them along is a good idea.
The Park is located in the center of Crestview, Florida, seated on 24 acres of land on East Highway 90,
The facilities that make this Park a major attraction include a community center, kids' playground, dog park, pavilions, picnic tables, volleyball and basketball courts, and more.
There is a lot to do here to pass the time; the Park is perfect for a picnic with the family, covered with beautiful vegetation. Alternatively, it also has quiet areas that are perfect if you need to clear your mind.
The fantastic views and scenery make a perfect background for taking the best family photographs.
Address: 100 Hathaway St S, Crestview, FL 32539, USA
4. Countryview Park
Countryview Park is among the most recent parks to join the Crestview Parks and Recreation network. It's a lovely little park with play equipment for youngsters and activity spaces.
A covered picnic shelter, playground, drinking fountains, and restrooms are all part of this 33-acre green complex.
The enclosed field is ideal for adults, dogs, and children to play and run around. This disc golf course is approximately 2.7 miles long.
Visitors to the park can enter the building via Northview Drive, on the west side of Jeffrey Scot Drive.
Countryview Park is a favorite local attraction for people living in the Countryview Subdivision and the southern section of Crestview.
Address: Northview Park Dr, Crestview, FL 32536, USA
5. Baker Block Museum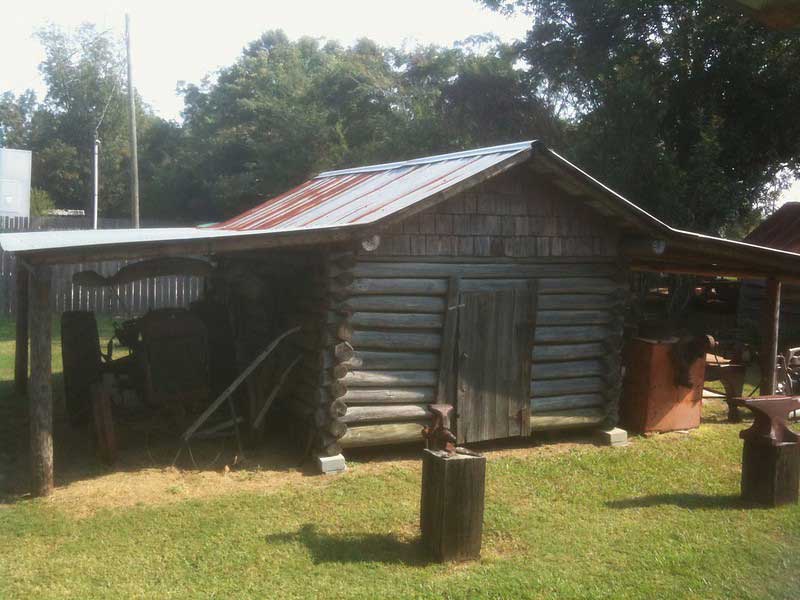 If you are keen on learning the history of Okaloosa county, this would be a good option among the various places you can see when visiting Crestview, FL.
Baker Block Museum is a magnificent Museum 13-minute drive from Crestview. It is a native history and ancestry museum highlighting the history of the Florida Panhandle, especially Okaloosa County.
The Museum features a historic park that has a mill, post office, corn crib, and blacksmith shop, as well as antiques, artifacts, and tools.
The North Okaloosa Historical Association Inc, founded in 1992 by Jeanette and Charles Henderson, is the Museum's sponsor.
The Museum aims to educate the public on the importance of past incidents and technological advancements.
For instance, find out about the Spanish conquest, the impact of Native American culture, the expansion of the railroad sector, and the founding of the US military.
Address: 1307 State Rd. 4 & FL-189, Baker, FL 32531, USA
6. Durell Lee Park
Durell Lee Park has the best amateur softball and baseball fields in Northwest Florida. Playing baseball at this park is worth adding to your list of fun things to do in Crestview, FL, especially if you have kids who are baseball fans.
Durel Lee Park spans 10 acres, and on it are three softball/baseball fields, a T-ball field, a press box structure, and a snack bar.
Although only bench seats with no shelter for spectators are available, the field is well-kept, and the lighting is just right for evening games.
On the bright side, the teams get shelter dugouts, so the kids are shaded from the sun. Aside from softball/baseball, the park is ideal for running or going for a walk.
Address: 1898 E 1st Ave, Crestview, FL 32539, USA
7. Carver-Hill Museum
Learning about African American history at Carver-Hill Museum is among the top things to do in Crestview, FL.
At the start of the 1950s, the Okaloosa Negro Civic Club built a local community park. The Carver-Hill Museum, which houses an enormous array of relics relating to African American history of Okaloosa, was set up by Mrs. Caroline Baker.
The advanced and reconstructed building on McClelland Street is operated by the Carver-Hill Memorial and Historical Society, Inc.
Asides from functioning in the capacity of a museum, Carver-Hill Museum also serves as a venue for significant events in the city.
An example of a significant event hosted by the Museum is the Carver-Hill May Day Festival. You can watch your kids participate in Junior sports competitions while you eat.
Address: 895 McClelland St, Crestview, FL 32536, USA
8. Blackstone Country Club
Blackstone Golf Course in Walton County, Florida, offers 18 holes of fantastic golf, first-rate amenities, and top-notch service. Although the golf course is challenging, the pace of play is acceptable.
Blackstone Golf Course is presently recognized as one of the best in the region and is a well-known landmark.
While the golf course tests your abilities, the beautiful, serene environment will be worth every second you spend on the system.
The layout features numerous elevation changes and sloping fairways, a common trait among golf courses in Florida.
Some of the obstacles at this golf course that will test your abilities are fairways, sand traps, and water hazards.
Address: 108 Blackstone Ln, Defuniak Springs, FL 32433, USA
Florida makes one of the top places to visit in the United States; check our the list of things to do in Merritt Island, and things to do in Fort Pierce for a fun time.
9. Crestview Spanish Trail Park
Numerous constructions, like the 26-acre Crestview Spanish Trail Park, can be found in Crestview. This park is conveniently situated off North Ferdon Boulevard on Stillwell Boulevard.
The Park is serene and well-kept, which makes it the perfect place for the little ones to play. In addition, it is near one of the ancient sites known as Old Spanish Tail.
The Park also has an adult softball complex and runs a soccer league in the fall and two other softball fields.
Some other amenities you can find at the park are restrooms, a gazebo, grills, a farmer's market, and other public facilities.
The other sizable undeveloped areas of the park boast many activities, including the yearly fair, baseball games, private rentals, and year-round community gatherings. It is one of the best places to visit in Crestview, FL.
Address: Stillwell Blvd, Crestview, FL 32539, USA
10. The Wild Olive
For a memorable experience, have dinner with family and friends at the Wild Olive.
Wild Olive is an Italian-styled restaurant that initially debuted in 2007 as a simple dining experience mainly for group dinners or breakfasts.
The eatery is unique and versatile as it tries to foster a comfortable ambiance similar to eating at a friend's home, featuring convenient homely decor elements all over its dining area.
Regional menu options include specials like chicken parmesan and fettuccine alfredo, served with Southern-styled sea and land selections such as blackened shrimp and buttermilk fried chicken.
For lunch, you can select from an area of creative sandwiches and burgers or share small meals like fried pickles or bacon-wrapped Jalapenos.
You can have the restaurant's homemade buttermilk pancakes, bread pudding, or French toast for breakfast.
Visit Wild Olives to enjoy various delicacies at any time of the day. There is always something delicious to satisfy your hunger and cravings.
Address: 797 N Pearl St, Crestview, FL 32536, USA
11. Palmer Riding Academy
Have you always wanted to learn horse riding? Seize the opportunity at Palmer Riding Academy,
The superb equestrian facility is easily accessible to people from Crestview and neighboring communities such as Fort Walton Beach, Holt, and Milton.
Palmer Riding Academy is in Holt, only a 14-minute drive from Crestview. It has capable trainers that provide proper care for your horse.
Palmer Riding Academy's owners put a lot of effort into making your interactions with the horses productive and joyful.
Take affordable lessons that are available to interested customers. There will never be a dull time for your kids because tournaments take place all year round.
Address: 4845 Galiver Cutoff, Holt, FL 32564, USA
12. Peaden Brothers Distillery
Visit Peaden Brothers Distillery to see fancy equipment, witness their working procedures, and taste some samples.
The family-run Distillery known as Peaden Brothers Distillery, nestled inside Crestview's ancient Fox Theater building, debuted in 1945 and recently underwent some modifications.
Tyler Peaden and Robert Ellis are the Distillery's co-owners who opened the company in 2014, crafting liquor using ancient family alcohol and moonshine techniques.
Peaden Brothers Distillery sells five various liquors all year through, which includes its Strawberry Angel Whiskey, devoted to the late daughter of Peaden himself.
Two liquors, Blue Berry Curve and Cherry Da Bomb, have blueberry and strawberry flavors, while Shock the Monkey gives off a banana flavor.
The Distillery also makes a corn-based moonshine that gives off a conventional bootleg moonshine tang.
You are welcome to taste the liquors in the Distillery's tasting room from Wednesday to Saturday afternoon.
Address: 382 Main St, Crestview, FL 32536, USA
13. Hub City Smokehouse and Grill
Visit Hub City Smokehouse and Grill, a well-known barbecue restaurant in Crestview that was established in 2011 by married couple Lori and Mike Carroll,
The eatery, which relocated to its present location in 2015, offers breakfast, lunch, and dinner every day of the week. It offers early-morning services from Monday to Saturday at 6:00 am.
Specials, including St. Louis-style baby-back ribs, beef brisket, and smoked pig, are featured on barbecue dishes along with sides like cole slaw, potato salad, and baked beans.
Appetizers like cheese fries, loaded nachos, onion ring towers, and barbecue sandwiches are offered daily.
You can order fresh egg omelets, buttermilk pancake stacks, and BBQ breakfast sandwiches for breakfast.
If you love food, visiting Hub City Smokehouse and Grill is an ideal addition to your list of best things to do in Crestview, FL.
Address: 168 S Main St, Crestview, FL 3253 6, USA
14. Shoal River Shooting Center
Shooting for Sports at Shoal River Shooting range Deserves a top spot in your schedule of what to do in Crestview, FL, especially if you want to try a different type of fun.
The 73-acre Shoal River is a lovely place to practice shooting, with a backdrop of pine and scrub oak.
You can have a good time visiting any of their shooting ranges at the center. Anybody, from a trained pro to a beginner, is welcome to use the field to improve their shooting abilities.
The shooting center has safety instructors to guide you on using different firearms if you are new to shooting.
Additionally, their sporting pro store has a wide selection of firearms and accessories for new and used guns. The Center provides top-notch service at affordable prices.
Address: 3985 US-90, Crestview, FL 32539, USA
15. Timber Creek Distillery
Aaron Barnes, a master in the arts of the Distillery, and his business partner, Camden Ford, established Timber Creek Distillery, a family-run company, in 2014.
The Distillery is housed in a 26,000-square-foot distillation building with its taproom that has resumed operation lately after undergoing a series of modifications. It offers a great view of Juniper Creek's lovely banks.
Excellent alcoholic beverages are made from crops grown in Florida, including rye whiskey, an extensive line of single-malt, and reserve, made from local maize, black rye, and red soft winter wheat.
Rums are created from Louisiana-sourced Gulf Coast cane molasses, while specialized alcoholic beverages include regional fruit tastes like muscarinic, strawberry, and peach.
Visit the Distillery to learn more about how good liquor is crafted, get up close with the equipment involved, and observe every step of the procedures.
The Distillery offers guided tours and tastings in its tasting rooms which are available every summer.
Address: 6451 Lake Ella Rd, Crestview, FL 32539, USA
Florida has some of the best cities in the United States to explore. Here is a list of fun things to do in Cape San Blas, and things to do in Delray Beach for a fun exploration.
16. Shoal River Wayside Park
Don't know what to do in Crestview, FL? Go fishing with your friends and family at Shoal River Wayside park; afterward, you can grill your catch and have a picnic.
Shoal River Wayside park is an excellent recreational area near the Shoal River, South of Crestview, FL. It is well-maintained and features a boat ramp on the river.
Restrooms, parking lots, garbage cans, handicapped parking and ramps, a playground, and eight picnic pavilions are some facilities at the Park.
The rest area is a beautiful little rural sanctuary. You can cook grilled cuisine at one of the Pavilions before you launch your boat or start fishing.
Bring some bug spray when visiting Shoal River Wayside Park because there may be a mosquito problem sometimes.
Address: 05-2N-23-0000-0002-0010, Crestview, FL 32539, United States
17. Reichert Performance Horses
If you're looking for a unique equestrian experience, go to Reichert Performance Horses. There are great stables along Trawick Creek Road, but Reichert Performance Horses is terrific.
The trainers on the ground offer the same treatment to clients' horses and horses at the stable. The trainers are highly professional and knowledgeable. The stable accepts riders of all levels of experience.
The trainers also provide training programs that guarantee the continued emotional and physical health of every horse.
The particular requirements and training level of riders and their horses are catered for in this program. You may discover this stable in Holt, just a 17-minute drive from Crestview.
Address: 973 Trawick Creek Rd, Holt, FL 32564, USA
18. Beaver Creek Park
Beaver Creek Park is an excellent location to visit if you are searching for a warm and serene environment to loosen up.
The locals around John King road are fortunate to enjoy the peace of this park regularly. The park is situated on Mill Pond Cove towards the end of the cul-de-sac. It has lovely spots for family picnics that feature Barbeque Grill stands and a small fishing pond.
Alternatively, you can go fishing with your kids at the pond, although lily pads and Hydrilla sometimes overrun it.
Address: 133 Mill Pond Cove, Crestview, FL 32539, USA
19. Pounders Hawaiian Grill
Skylar and Kakela Peters, a married couple, launched Pounders Hawaiian Grill in 2014 as a mobile food truck, delivering delicious Hawaiian cuisine made in the "Aloha Spirit."
The eatery, which set up its permanent site in Crestview in 2015, currently serves all of its food in take-out containers, staying true to its mobile grill roots.
Three types of Hawaiian-style meat platters are available, including little kine platters, which take their name from the Hawaiian word meaning "just enough."
There are also regular and pounder sizes available, with meat choices like teriyaki steak, garlic chicken, and kalua pork, all of which you will undoubtedly enjoy.
You can enjoy every meal with sides like macaroni salad or a variety of fantastic canned juices made in Hawaii.
Address: 1338 N Ferdon Blvd, Crestview, FL 32536, USA
20. Baker Arena
Rodeos are hard to come by, especially if you live in an urban area; revive the cowboy in you at Baker Arena.
For entertaining and thrilling events, the Baker Arena is an excellent location. Horse and dog shows, Numerous working cow activities, weddings, family reunions, and horse exhibits also occur at Baker Arena.
The Baker Arena Rodeo is held at this campground in spring. The venue has 29 RV sites with water and electricity, two arenas, 196 stalls, and snack shops.
Experience the cozy atmosphere at this beautiful location along Highway 4 that is created for visitors' enjoyment, security, and safety.
View the playground, picnic tables, walking path, archery range, and leisure center. Baker Arena is in Baker, only a 12-minute drive from Crestview.
Address: 5503 FL-4, Baker, FL 32531, USA
21. Cracker Barrel Old Country Store
Cracker Barrel Old Country Store is an excellent location to eat out and relax after an adventurous day in Crestview.
The restaurant is easy to locate on Interstate through exit 56. Cracker Barrel boasts spectacular regional-style cooking.
A fireplace and intriguing Americana are displayed on the walls in one area of the restaurant. The parking area is large enough for tractor-trailers, RVs, and all sizes of vehicles.
Additionally, there is a fully equipped gift shop inside the Cracker Barrel Old Country Store to enable you to pick up a few items for your friends back home.
Address: 636 67th St. Cir. E., Bradenton, FL 34208, USA
22. Panhandle Opry
The best musical medley show in Crestview is the Panhandle Opry; as such, it would be fitting to catch a performance there; it is even better if you go with a loved one or family.
The show debuted in 1979 when it had a group of country and Bluegrass music artists, including Ed Strickland, Betty Jones, and Gordon Porter.
The show started as an ordinary radio show on Crestview's WAAZ and Springs' WGTX radio stations.
Panhandle Opry acquired a permanent site in Mossy Head in 1982, where they started producing incredible performances, once every two weeks since 1992.
After you catch the incredible music performances, you can treat yourself to some American Specials such as popcorn, hot dogs, and hamburgers at a snack bar within the premises.
Address: 657 DeShazo Rd, Crestview, FL 32539, USA
23. Emerald Isle Seafood Restaurant and Market
You will not regret visiting Emerald Isle Seafood Restaurant and Market, especially if you enjoy eating seafood.
Like many establishments in Crestview, the Emerald Isle Seafood Restaurant and Market, which serves delectable seafood gotten from the Gulf Coast, is a family-run business.
The restaurant at the market offers full service and serves lunch and dinner from Monday to Saturday. It is renowned in the area for the chef's signature meals.
Well-liked meals at the restaurant include surf and turf combos and freshly caught dinners featuring customers' choice of grilled, fried, blackened, or broiled seafood selections.
The Fried Catches showcase Mississippi catfish, Gulf shrimp, homemade crab cakes or scallops with hush puppies, and side dishes like cheese grits and fried okra.
You are welcome to pick out your fish selections at the market, which are freshly caught from the Gulf.
The restaurant at the market is ideal for you if you are planning a casual date with your significant other.
Address: 1260 S Ferdon Blvd, Crestview, FL 32536, USA
Florida presents breathtaking attractions and activities. Explore some of its fun cities, here are guides on places to visit in Hudson, Cape Canaveral and Port St. Joe.
Plan Your Trip to Crestview
The only thing you will lack in Crestview, Florida, is a dull moment because the city features a unique combination of fantastic recreational areas, romantic site attractions, entertainment hotspots, and lots more.
Some of the attractions are so exciting that it won't feel right to experience them alone, so it would be best if you visit the city with friends or loved ones.
Have a fun trip!