In search of the best and fun things to do in Rhyl, Denbighshire? Rhyl is a community and seaside town in Denbighshire, Wales. The population of the village in 2021 was 26,992.
Rhyl is a family-friendly holiday spot with the right balance of coastlines, history, and nature.
The town was a fishing village before it became a resort destination in the late 19th century, featuring hotels and seaside entertainment that attracted holidayers from various parts of England and northern Wales.
Although the town's root is steeped in the stunning Rhuddlan Castle, Rhyl's entertainment has transformed into contemporary day rides, a promenade by the beach, and arcades.
The majority of the activities in this town surround the Pont y Ddraig Harbor Bridge, which boasts some of the best views in the town.
Rhyl is filled with mementos like the Rhyl Miniature Railway, which has been running since 1911, and attractions such as the Pavilion Theatre and the SeaQuarium.
Since the town is always crowded, especially in the summer, you can decide to visit more peaceful and more natural destinations like the beautiful Dyserth Waterfalls and Kinmel Dunes.
Are you planning on visiting Rhyl? Here are the best things to do in Rhyl, Denbighshire.
Things to do in Rhyl, Denbighshire
1. Rhyl Beach
One of the best places to visit in Rhyl, Denbighshire, is the breathtaking Rhyl Beach.
Rhyl Beach is the center of the town. It oozes fun energy along the promenade long before you even put your foot on the sand.
Numerous beach activities take place on Rhyl Beach, such as kite flying, building sand castles, donkey rides, and boogie boarding.
The Beach even has a kitesurfing school where you can learn to ride the waves while on holiday. Rhyl Beach is famous among families. It also has a lifeguard service during summer.
Additionally, you will discover several food stands by the beach, so you don't have to worry about finding a place to purchase a snack or a drink.
Close to Rhyl Beach is the popular promenade, filled with many amusement arcades, cafes, and restaurants.
Address: Rhyl, United Kingdom
2. St. Margaret's Church
The church is famous for its architecture and history. The nickname of the church- The Marble Church- is gotten from the 14 marbles used in the designs and pillars.
When you visit the church, you can see its 202-foot-tall steeple over Rhyl's horizon. Lady Margaret Willoughby de Broke had the church constructed in 1856 to honor the memory of her husband.
Although the church is mostly known for its use of marble, you can still wall around its interior to view its detailed stained-glass windows and woodwork.
You can also stroll outside the church's grounds to view some of the military gravesites and admire the details of the churchyard.
The military gravesite is the burial place for 110 men and women who worked for the commonwealth forces during the First World War.
One of the most stunning times to view the church is at night when it is lit with elaborate lighting.
Address: The Village, Bodelwyddan, Rhyl LL18 5UR, United Kingdom
3. Marine Lake
One of the top things to do in Rhyl, Denbighshire, is to explore the fascinating Marine Lake.
This tourist attraction has been a magnet for tourists since the early 20th century. Marine Lake is perfect for looking at birds and chilling by the water.
Marine Lake is an artificial reservoir and the only saltwater lake in northern Wales, allowing children to have fun in the water.
Marine Lake is a famous place to visit for loved ones, with various things to do, from playing at the designated kid's play area to enjoying the water and looking at the seagulls' struggle for sandwich crumbs.
Furthermore, you can take a one-mile stroll around the lake or walk farther to the Environmental Trail, where you can discover local wildlife, flowers, and birds.
Address: Wellington Road, Rhyl LL18 1LN Wales, United Kingdom
4. Rhyl Harbor
Rhyl Harbor is one of the excellent places in Rhyl to get a boat and put yourself in the water for never-ending water adventures such as fishing, sailing, and other water-related activities.
The harbor can carry over 150 boats, making it simple to locate a spot to tie and keep your boat.
At Rhyl Harbor, you will discover fishing charters and other captivating boat experiences that you can think of to carry you into the Irish Sea and hundred feet to the mouth of the River.
Also, you will discover several cafes here, so you don't have to worry about going on an empty stomach.
Lastly, the views from Rhyl Harbor across River Clwyd and above are exceptionally stunning.
Address: Hortons Nose Lane, Kinmel Bay, Conwy LL18 5AS, United Kingdom
5. Rossini's Italian Restaurant
Rossini's is a trendy Italian restaurant located only a few minutes from the town's seafront.
This friendly eatery, decorated in a traditional style, is notable for using only fresh ingredients to produce authentic and mouth-watering Italian cuisine.
Seeing the restaurant's popularity, it is safe to say they are doing a fantastic job. So dining here should be on your itinerary of what to do in Rhyl, Denbighshire.
When you visit Rossini's, you can expect to enjoy Italian favorites such as Insalata tricolor- a three-colored salad- followed by pizzas, pasta, fish, and meat dishes for your main meal.
There are also different well-priced wines to complement your food.
Rossini's Italian restaurant is a welcoming spot where you can be assured of delicious and satisfying food in Rhyl.
Address: 48 Queen St, Rhyl LL18 1SB, United Kingdom
6. Rhyl Miniature Railway
If you are visiting Rhyl with your children, a ride on the
Rhyl Miniature Railway
Museum is fun in Rhyl, Denbighshire.
This miniature train that goes around Marine lake has been a permanent fixture in Rhyl since 1911.
The Rhyl Miniature Railway is one of the oldest in Britain, offering a fun activity for families.
The 15-inch gauge miniature railway operates on a mile-long track with the choice to sit in an open or confined train coach. A renovated steam locomotive pulls the almost 100-year-old coaches.
Before you go on the train or after the train ride, make sure you step inside to view the museum and the artifacts on display.
This visit will enable you to learn more about the history of the Rhyl Miniature Train. For train lovers, stop by the gift shop and buy unique train souvenirs.
Address:' Wellington Rd, Rhyl LL18 1AQ, United Kingdom
7. SeaQuarium Rhyl
One of the best places to visit in Rhyl, Denbighshire, is
SeaQuarium Rhyl
.
SeaQuarium Rhyl features an open seafront location and sits on the gorgeous North Wales Coastline.
This tourist attraction is set up within nine zones that allow you to explore the marine life on the coast and in the deep depths of the ocean.
SeaQuarium Rhyl has the largest aquarium in northern Wales, plus a water tunnel that gives off the feeling of swimming with sharks, rays, and fish.
This seaside aquarium has more than 30 exhibits with different species and an outdoor cove for seals.
As you stroll around the zones, you will discover why the moon jelly glows and view the living ecosystem of coral reefs and the species they assist, such as lobsters and clownfish.
Make sure you plan your tour around one of the live shows in seal cove to watch the seals display their fun personalities and learn about their natural habitats and foods.
There are numerous shows every day, so check the schedule when you get here.
Address: E Parade, Rhyl LL18 3AF, United Kingdom
8. Kinmel Dunes Local Nature Reserve
If you are searching for a more hidden and extraordinary beach experience during your time in Rhys, then you will enjoy the peacefulness of Kinmel Dunes Local Nature Reserve.
It is located in Conwy, 27 minutes from Rhyl, Denbighshire. This tourist attraction is fantastic if you want a little escape from noise and crowds.
This destination is more for viewing the region's untarnished natural beauty along the biking and walking paths.
This one-mile dune trail will carry you around the dunes and via some of the most picturesque spots, where you can look at the wildflowers and wildlife; the preferable time to see the flowers is from May to August.
Kinmel Dunes Local Nature Reserve also has native maritime vegetation such as sea holly and bird's-foot trefoil.
The preserved strips of dunes between Rhyl and Towyn are the remnant of more enormous coastal dunes.
Although the scene will change as you walk around, one of the best areas to relish the coast and marine life in the water is from the assigned viewpoint on the trail.
Address: St Asaph Avenue North, Kinmel Bay, Conwy, LL18 5EQ
Would you want to know amazing places to visit in England, Here is a guide on the best things to do in Guildford, and things to do in Bakewell
9. The Plas Mawr
For history lovers, one of the things to do near Rhyl, Denbighshire, is to explore the Plas Mawr home. It is located in Conwy, 27 minutes from Rhyl, Denbighshire.
This attraction is famous for being one of the most well-maintained Elizabethan townhouses in Great Britain.
The house still oozes the wealth it was born with, from when it was a 1500s merchant home. The modest front from High Street conceals the ideal living space refurbished for guests.
You can step inside to see the 17 decorated rooms and explore the gardens that have been renovated to their original state.
The Plas Mawr is an excellent example of how the rich lived, showcasing the period items that decorated houses, such as ornamental plasterwork and the heraldic emblems still around.
The house and the garden were places for lavish entertainment for the rich people of Conwy.
Address: High St, Conwy LL32 8DE, United Kingdom
10. Brickfield Pond
If you are a fan of fishing, you will want to add fishing at Brickfield Pond to your list of best things to do in Rhyl, Denbighshire.
Brickfield Pond is a local nature reserve known for various recreational activities. This tourist attraction was a clay pit before it was filled in to make the Brickfield Pond.
Brickfield Pond is a fantastic place to feed the ducks and see different water birds, including moorhen, mute swan, and mallards.
Occasionally, you may spot a sand Martin, a kingfisher, and a grey heron. The Brickfield Angling club operates this well-established mixed fishery.
This old clay pit, spanning close to 8 acres, is also home to Eels, roaches, bream, pike, tench, ruffle, Rudd and perch.
The Brickfield Angling Club does not fish in the water frequently, so it can also serve as a place of peace and solitude.
Address: Rhyl LL18 2RN, United Kingdom
11. Rhyl Botanical Gardens
Rhyl Botanical Gardens is the only park in Rhyl, Denbighshire, serving as a leisure spot in the community.
Furthermore, it has a long history in the town and remains a unique place of symbolic importance.
Rhyl Botanical Garden features tennis courts, gardens, paved walkways, basketball courts, picnic tables, and a children's play area.
At the right side of the entrance, gardening lovers will discover inspiration with fountains, water features, and a collection of manicured flower beds.
Rhyl Botanical Gardens were established in 1878 and still oozes elegance, with arrays of yucca plants, roses, several trees, and flowers.
You can also enjoy a picnic by one of the exceptional monkey puzzle trees or have lunch at the park's café.
Address: 98 Grange Rd., Rhyl LL18 4DA, United Kingdom
12. Sc2 Rhyl
One of the fun things to do in Rhyl, Denbighshire, is to spend some time at Sc2 Rhyl, a waterpark and an adventure center.
This destination offers fun, family-friendly activities you and your loved ones can participate in.
Sc2 Rhyl has an indoor waterpark with something for everybody, from paddlers to thrill-seekers.
It also has a water confidence area that moves from 0cm to 30cm, making it suitable for parents and toddlers to enjoy a splash.
Additionally, SC2 Rhyl has a high-speed wave ride in total darkness with a height limitation of 1.2m. Other height-limited slides entail a boomerang in an inflatable tube.
The Piranha play is a fun section for younger kids, featuring slides, an interactive splash area, and much more. The higher levels of piranha play are much more suitable for older kids.
SC2 also has an outdoor splash area, an indoor soft play with a Jurassic theme, puzzles, ropes, and slides.
You will also find an indoor multi-level assault course, a mix between Ninja Warriors and Total Wipeout.
Address: W Parade, Rhyl LL18 1BF, United Kingdom
13. Les and Rita's Fish Bar
One family has owned Les and Rita's Fish Bar for generations. The long slim dining space is furnished with old-school red and black booths.
A trip to the seaside would not be complete without some fish and chips so you should pay a visit to Les and Rita's Fish Bar.
The options here are what you expect from a quality fish and chip restaurant, including battered saveloys, fresh chips, pies, cod, and haddock.
All these options are served with a pot of coffee or a can of pop. Les and Rita's Fish Bar is a fantastic place to quench your cravings for fish and chips.
Address:28 Wellington Rd, Rhyl LL18 1BN, United Kingdom
14. Vue Cinema Rhyl
Vue Cinema Rhyl is situated in this stunning town, and you can watch newly released movies in 2D or 3D.
Vue Cinema Rhyl shows the latest Blockbuster movies with something for everyone. The Cinema is also part of the largest multiplex cinema chains in the United Kingdom.
Vue Cinema has five screens and approximately 600 seats in total. The movies at this Cinema are displayed in high-quality Sony 4k pictures and have Digital Dolby sound.
Additionally, this Cinema shows big-screen events that include sports, theatre, music, and lots more.
Vue Cinema's candy bar offers delicious popcorn, drinks, and many other snacks for you to pick from.
Address: W Parade, Rhyl LL18 1HB, United Kingdom
15. The Pavilion Theatre Rhyl
If you want to enjoy local performing arts during your stay in Rhyl, you should head to Pavilion Theatre Rhyl.
Although the building is recent, the Pavilion Theatre has entertained visitors and locals since 1891. The first pavilion got burnt to ashes, and the second one was demolished in 1974z
The current Pavilion Theatre was opened in 1991, offering a new beginning to the performing arts in this town.
The Pavilion Theater Rhyl offers traditional music and theater productions and a first-floor restaurant on the waterfront, making it easy for you to kill two birds with one stone.
Address:EParade, Rhyl LL18 3AQ, United Kingdom
Also check out some of the best cities in the United Kingdom. Here is a list of fun things to do in Buxton, and things to do in Chichester for a fun exploration.
16. Barratt's at Tyn Rhyl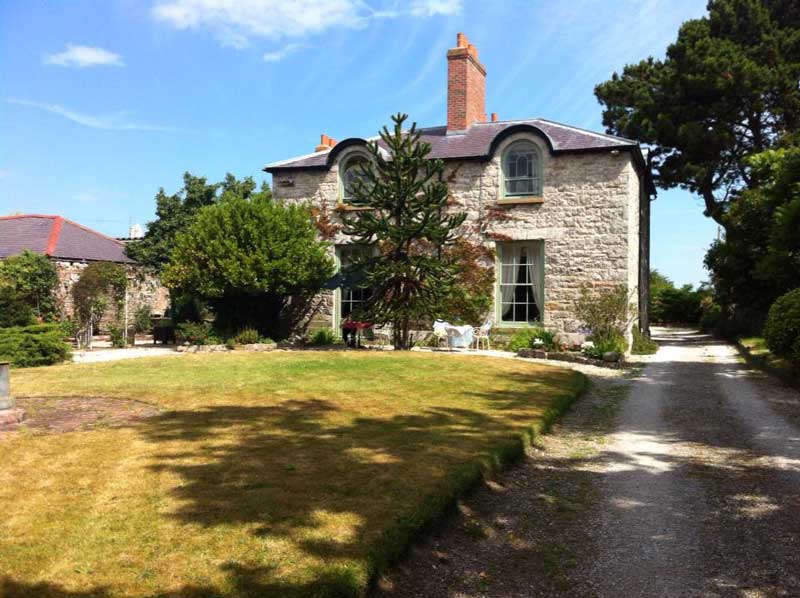 Barratt's of Tyn Rhyl is a well-known restaurant located on the outskirts of Rhyl, Denbighshire. This family-operated restaurant is housed in one of the oldest buildings in Rhyl.
Although the meals are a bit pricy compared to most places in towns, you should consider this place if you are celebrating a special occasion like an anniversary or a birthday.
The interior decoration will remind you of a traditional country house with soft decoration, elaborately carved wood, and jewel colors.
Additionally, you can have some canapes in the guest lounge before moving to the main dining room, where you can sample meals like prawn roulade, salmon, Welsh lamb, and crème brulee.
Address: 167 Vale Rd, Rhyl LL18 2PH, United Kingdom
17. Conwy Mountain
One of the things to do near Rhyl, Denbighshire, is to climb Conwy Mountain. Conwy Mountain is a fabulous destination to go for a hike.
The rocky hill on the horizon is a fragment of what remains from volcanic eruptions that occurred 450 million years ago.
Conwy Mountain has numerous trails suitable for every fitness level, so you can alter your hike for a longer or shorter time.
It is one of the best places in the area to watch wildlife, including the rare choughs that reside on the mountain.
On the top of the mountain are an Iron Age hill fort and a Neolithic Hut Circle that shows there was once civilization here.
Address: Conwy, United Kingdom
18. Rhyl Town Hall
Rhyl Town hall is situated in a renovated historical building. It is mainly used as a venue for different events, including wrestling matches, conferences, and conventions.
Rhyl Town Hall is a Grade II listed building. Rhyl Town Hall is open to everyone and holds almost any event you can imagine.
If you are searching for a place to throw a party, you can rent a section of this hall, as there are rooms for numerous visitors and even a bar area to utilize.
Address: Town Hall, Wellington Rd, Rhyl LL18 1BA, United Kingdom
19. The Conwy Suspension Bridge
One thing to do during your vacation is to see the Conwy Suspension Bridge. This attraction is one of the magnificent bridges in Wales designed by Thomas Telford.
Conwy Suspension Bridge was constructed in 1822 across the River Conwy, at about 326 Feet.
This Bridge was among the first road suspension bridge around the globe. It was significant for importing and exporting goods from the town.
Today, it is assigned as a pedestrian and bicycle bridge that is lovely to walk across, especially when the sun sets.
Address: Conwy LL32 8LD, United Kingdom
20. Dyserth Waterfall
Among what to do in Rhyl, Denbighshire, is to view the gorgeous Dyserth Waterfall, a fantastic tourist attraction.
This stunning 70-foot waterfall is easy to locate in Rhyl, Denbighshire. It is among the best waterfalls in Northern Wales.
With a fee of 50 pence, you can take a pleasant stroll on the paved path through gardens and a stream tracing back to the waterfall.
Also, you can get a panoramic view of the town by walking up the stairs leading to the waterfall's peak.
You can sit on one of the benches and enjoy a view of the countryside and coast.
Address: Waterfall Rd, Dyserth, Rhyl LL18 6ET, United Kingdom
21. Conwy Castle
Another thing to do near Rhyl, Denbighshire, is to see Conwy Castle. The striking Conwy Castle in the center of the town has existed for over 700 years.
The Conwy Castle was among the numerous castles in Wales constructed under the guidance of King Edward I and architect James of St. George.
Conwy Castle is popular for its architecture which includes an overall design of residential living space that was once lived in by medieval monarchy in England or Wales.
Although you can tour the Castle's exterior for free, you must purchase tickets to see the inside.
Conwy Castle has four turrets, eight towers, several secret corridors, and a round staircase to navigate.
Make sure you wear strong shoes, as some staircases are slim with unequal stone steps. Conwy Castle's grounds are grassy and a great place to visit for a picnic.
Address: Rose Hill St, Conwy LL32 8AY, United Kingdom
22. Gwrych Castle
This tourist attraction is a Grade I listed country house in Abergele. Abergele is 15 minutes away from Rhyl, Denbighshire.
Gwrych Castle is one of the first go at imitating medieval architecture in the continent.
The elegant medieval architecture of Gwrych Castle is captivating; you shouldn't miss the opportunity to explore it when you visit.
Gwrych Castle is also popular because it was the location for the TV show "I'm a Celebrity… Get Me Out of Here," so lovers of the show will enjoy viewing some of the remnants of the props still here.
Gywrch Castle was constructed between 1812 and 1822 on 250 acres of land facing the Irish Sea.
The Castle has undergone a long history of family ownership to serve as a center for entertainment, such as operas and jousting.
Currently, the gardens and estate are maintained for guests to enjoy. You can explore different sections of this castle and its grounds or schedule a visit around one of its unique ghost tours.
If you want a more memorable experience, you can sleep at Gwyrch castle in the Tan-yr-ogo Lodge for your personal castle experience.
Address: Tan-Y-Gopa Rd, Abergele LL22 8ET, United Kingdom
23. The Pont-y-Ddraig Harbour Bridge
Among the best things to do in Rhyl, Denbighshire, is to go on a walk on the Pont-y Ddraig Harbor Bridge.
The Pont-y Ddraig Harbor Bridge is a pedestrian walkway with stunning views and excellent architectural designs.
Although the Bridge is mainly used by residents trying to go where they need to be, it's an excellent spot for guests to stop and spend some time admiring the sights.
The Pont-y Ddraig Harbor Bridge is a narrow bridge with railing on each side and vertical support close to each end that is similar to the mast of a centuries-old ship.
Viewing the night from this bridge is very satisfying, as you can view the vibrant light of the village showing on the water's surface.
Address: Hortons Nose Lane, 5AX, Rhyl, United Kingdom
24. Conwy Old Town Walls
Another thing to do near Conwy is to stroll along the old town walls that encircle the city.
If you don't want to encounter any crowd on busy days, make sure you go early in the morning when you won't find a crowd.
There are some parts of the wall that the public cannot access, but you can stroll on top and go up and down at various points around Conwy.
Make sure you read the signage by the staircase to monitor your location and point out any place of interest you can search for along the way.
This is among the best-maintained walls in Britain, so it is worth the excitement to explore its heritage.
Wear cozy and sturdy shoes to walk on unequal surfaces and tiny staircases.
Address: 18 Lower Gate St, Conwy LL32 8BE, United Kingdom
England makes one of the top places to visit in the UK; check out the list of things to do in Derby, and things to do in Shrewsbury for a fun time.
Plan Your Trip to Rhyl
Rhyl, Denbighshire, is a beautiful seaside town in Wales with lots of things to do and places to visit.
Take on the thrill of hiking, exploring castles, or sampling meals at fancy restaurants. If that is not your speed, take the miniature railway and walk around the sea aquarium.
Whatever your preference, one thing is sure: you will have a remarkable and memorable experience.