Warwick is a civil parish, market town, and county town of Warwickshire in England. The town is on River Avon in the West Midlands region of England.
The town's population was approximated to be 37,267 at the 2021 census.
There are quite some fun things to do in Warwick, Warwickshire, one of the town's most popular tourist attractions is Warwick Castle, which was founded by William the Conqueror.
The Warwick Market and the Market Hall Museum are also famous attractions in Warwick. Browsing the numerous antique shops in the city is also a lovely thing to do in Warwick.
You can also take your children to the innumerable play destination in the town, such as The Children's Play Village and Hatton Country World.
Are you planning to explore Warwick? Here are the top things to do in Warwick, Warwickshire.
Things to Do in Warwick, Warwickshire
1. Warwick Castle
Warwick Castle is among the best places to visit in Warwick, Warwickshire. It is also the main attraction in the town.
Warwick Castle is a symbol of Warwick, and there is a reason for this. The castle has been standing for over 950 years, and it's not hard to see why William the Conqueror picked this beautiful spot for its location.
Today, this well-maintained medieval castle is a hotspot for history lovers who would love to discover the centuries of history and secrets that the town possesses.
This tourist attraction, with its lovely gardens and the River Avon, which runs close by, is undoubtedly one of the most impressive castles in England.
On your tour of Warwick Castle, let your eyes roam around the numerous spectacular rooms and halls filled with refurbished furniture; an audio guide will help you discover more about the castle's history.
The first room you can tour is the Great Hall, the largest room with an effective first impression. The Great Hall dates back to the 13th century and was used for holding grand banquets.
Today it has an exciting collection of weaponry, including horse armor. There are also several exhibitions and activities to entertain children throughout the day at different locations.
From archery showcases to bird shows featuring eagles, Warwick Castle has many attractions which will make you want to spend the entire day here.
Address: Warwick CV34 4QU, United Kingdom
2. The Mill Garden
One of the best things to do in Warwick, Warwickshire, is to explore the Mill Garden.
This gorgeous Garden is located on the banks of River Avon. It is a must-see attraction in the town for anyone who enjoys an excellent view.
The Mill Garden has a stunning setting and offers a striking view of the River Avon and the castle.
You can also view the ruins of the old bridge and the numerous swans nestling nearby.
This Garden, with several plants and many benches, is privately owned, so you might have to pay a small admission charge to see it, but it is worth it.
Address: 55 Mill St, Warwick CV34 4HB, United Kingdom
3. The Market Hall Museum
Among the top things to do in Warwick, Warwickshire, is to explore the Market Hall Museum if you like history.
The Market Hall is a segment of the Warwickshire Museum. Heritage and Culture Warwickshire run the Warwickshire Museum.
The Warwick Museum was initially built as a shelter for merchants doing business in the once-successful market.
However, it now houses an enormous early history exhibition covering social history, geology, natural history, and archaeology.
Aside from the building, the other highlights include the 16th-century Sheldon Tapestry and its popular Irish Deer skeleton, plus a big stuffed beer.
Displays and exhibits depict how the building was used for centuries, including a small room that once operated as a town jail cell.
Address: Market Pl, Warwick CV34 4SA, United Kingdom
4. Charlecote Park
Charlecote Park is an elegant 16th-century country house encircled by its deer park on the edge of the River Avon in Charlecote.
The National Trust has administered Charlecote Park since 1946. It is available for the public to tour. The tourist attraction is a Grade I listed building.
Charlecote Park is widely famous for its connection to William Shakespeare and Elizabeth I, who was believed to have been caught poaching deer in the Park.
The main features include a few of England's best-maintained Victorian-age décor and furnishing.
In the 19th century, the house was renovated, especially the vast library and the still-running Victorian Kitchen.
Another feature is the well-preserved laundry house from the same era, a tack room, and a lovely exhibit of historic carriages.
The extensive gardens and grounds are also exciting places that you can explore.
Charlecote Park's garden has a herbaceous border with herbs, roses, cottage perennials, and fruit trees cited in Shakespeare's plays.
Address: Wellesbourne, Warwick CV35 9ER, United Kingdom
5. Lord Leycester Hospital
In the center of Old Town, you will discover one of the top tourist attractions in Warwick, Lord Leycester Hospital.
This well-maintained complex of half-timbered medieval buildings is an excellent example of British architecture from the 1300s.
Lord Leycester Hospital served as a base for medieval guilds for almost 200 years. Eventually, it became a haven for retired soldiers and was never a hospital.
Although the complex is still used as a base for retired soldiers, a large section of the building is open to visitors.
This tourist attraction also houses a regiment museum and the gorgeous Master's garden.
The intriguing collection provides a comprehensive history of the regiment from its roots in the 1600s to the present, including exhibits dealing with its function in the Battle of Waterloo.
Here you can view a medieval device used to measure water levels of the Nile River when it is flooded. Aside from this, you can tour the nearby ancient chapel.
You can dine at Brethren's Kitchen with 500 old traditions if you like light refreshments. Guided tours are available at Lord Leycester Hospital.
Address: 60 High St, Warwick CV34 4BH, United Kingdom
6. Hatton Country World
In the center of Warwick, Hatton Country World, also called Hatton Adventure World, offers an all-thorough year of fun for families and children aged 12 and below.
Whether you are planning a vacation or looking for something to do during a weekend getaway, Hatton Country World has a lot of leisure activities, restaurants, and shops all in one place, making it an excellent destination for families.
Hatton Country World features non-electric grass camping and touring pitches.
There are also daily activities, laser combat, farm animals, seasonal shows and events and indoor plays, retail therapy at the opposite shopping village, and various escape rooms. Hatton Country World is among the best places to visit in Warwick, Warwickshire.
Address: Dark Ln, Hatton, Warwick CV35 8XA, United Kingdom
7. Warwick Antiques Centre
Warwick Antique Center is located in the center of the historic Warwick, just five minutes from the magnificent Warwick Castle.
Warwick Antique Center was established in 1972 and has nearly 30 individual sellers.
The antique center has a permanently changing stock ranging from vintage antiques, ceramics, old and new jewelry, furnishings, local hand-made crafts, teddy bears, gifts, silver, coins, pictures, and toys.
Warwick Antique Center has a large variety of stock with prices suitable for all sizes of pockets.
In addition to being a pleasant ample space with airy and vast aisles, people on wheelchairs can access the store. Among what to do in Warwick, Warwickshire, especially as visitors, is to go antique shopping.
Address: 5-7 Jury St, Warwick CV34 4EH, United Kingdom
8. St. Nichola's Park
Known to locals as "St. Nick's," St. Nichola's Park is a Warwick tourist attraction worth visiting.
If you can take some time to visit this vast 40-acre public green space, go to the banks of River Avon for a beautiful view of this most famous English river.
The Park makes for a romantic picnic destination for couples and family members.
Amenities you can enjoy include Warwick's leisure center, including an indoor swimming pool, a children's corner with fun rides suitable for children up to 12, and mini-fairgrounds.
Also available for family and friends to enjoy are a mini golf and outdoor paddling pool. Make sure you spend some time exploring the formal gardens.
The main highlights comprise a lovely pagoda to relax or hire a rowboat for a paddle on the river. Additionally, there's an on-site café, and musical concerts are held in the summer.
Address: Warwick CV34 4QY, United Kingdom
England makes one of the top places to visit in the UK; check out the list of things to do in Tewkesbury, and things to do in Shrewsbury for a fun time.
9. The Old Fourpenny Hotel
Located in Warwick, 700 meters from Warwick Castle, The Old Fourpenny Hotel offers a place to stay with a restaurant, a bar, and free private parking.
Situated around 13km from Royal Shakespeare Theatre, the hotel with free Wi-Fi is also located 14km from the Royal Shakespeare Company. The Old Fourpenny Hotel is a non-smoking property.
At the hotel, the rooms are furnished with a flat-screen, wardrobe, bed linen, towels, and a private bathroom.
The Old Fourpenny Hotel also has a few units with a patio, and all the rooms are equipped with a coffee machine.
You can enjoy a continental, vegetarian, full English, or Irish breakfast at The Old Fourpenny Hotel.
Address: 27-29 Crompton St, Warwick CV34 6HJ, United Kingdom
10. St. John's House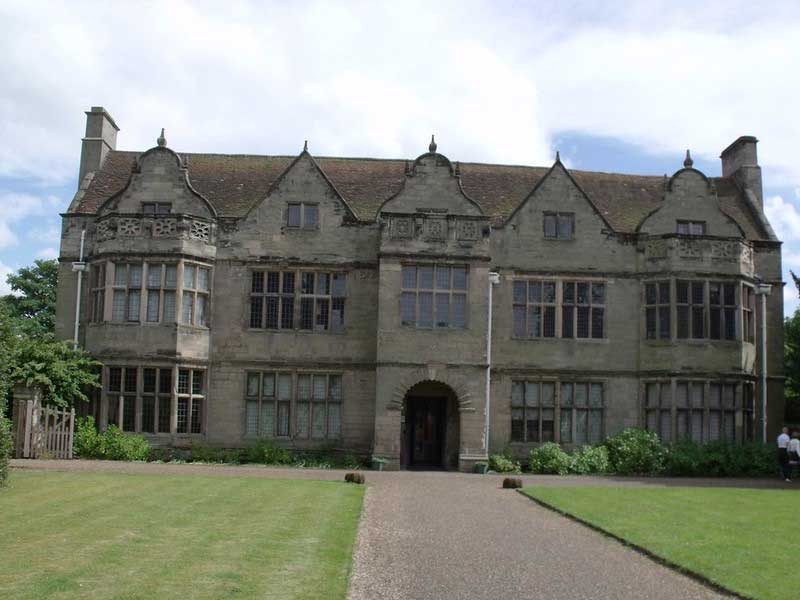 St John House is a notable house located in Warwick, east of the town center of Warwickshire. St. John's House has a history of almost 900 years.
The building is currently an Education, Event, and Wedding Venue run by the Heritage and Culture Warwickshire.
The side of the house has a small garden that belongs to St John, while the rear is the expansive St. Nicholas's Park.
St John's House is a grade I Listed building from the 1660s. The land on which the house was built initially served as a hospital in the 12th century.
The building was purchased by the Warwickshire County Council and made into a museum that opened in 1960 to the public.
The building cannot be accessed by the general public but is utilized exclusively by local schoolchildren for learning sessions.
The House features galleries, a Schoolroom, a Victorian Kitchen, costumes and learning spaces, and a display of childhood toys and games.
Address: St. Johns, Warwick CV34 4NF, United Kingdom
11. Evolation Yoga
Yoga enthusiasts should add a visit to Evolation Yoga to their list of what to do in Warwick, Warwickshire.
Evolation Yoga is devoted to creating a welcoming space for you to come, sweat, have fun, and loosen up while cleaning the body and mind.
Your health and well-being are of great importance to Evolation Yoga, so they have painstakingly designed an environment that promotes aesthetics, cleanliness, and sustainability.
Evolation Yoga is the largest yoga studio in Warwickshire. It offers styles like Inferno Pilates, Bikram Yoga, Yin Yoga, Warm Vinyasa Flow, Absolute Series Hot Yoga, and much more classes.
Evolation studio features a hot room, expansive changing rooms, and shower facilities.
Address: Mill, Unit 2 Emscote Rd, Wharf St, Warwick CV34 5LB, United Kingdom
12. The Collegiate Church of St. Mary
The Collegiate Church of St. Mary, constructed in 1443, was renovated after a 1694 fire with the assistance of Christopher Wren.
The most fantastic feature of this must-visit tourist attraction is the Beauchamp Tower which can be climbed. Although admission to the church is free, you will have to pay a small fee to climb the tower.
The tomb of the founder of the church, Richard de Beauchamp, Earl of Warwick, is situated in the middle of the chapel.
Informative tour guides are around for people who are interested in exploring the church.
The church also has a small shop on-site, and if you pay a small fee, you can make and take home your own brass rubbing. You can enjoy concerts and organ recitals often held here at this church.
Address: Old Square, Warwick CV34 4RA, United Kingdom
13. Warwick Castle Knight's Village
Warwick Castle Knight's Village offers a place to stay in the center of the town. The property is in woodland, and the River Avon is a short stroll away.
Enjoy the on-site bar and restaurant and complimentary private parking. The Woodland Lodges can accommodate up to 2 adults and three children.
The Lodge has a double bed, wet room with shower, bunk beds, towels, tea/coffee making facilities, Free Wi-Fi, and a flat-screen TV with cable channels.
Each tent has a double bed and two single beds, and linen and towels will be given to you. For people staying in tents, there's a shared shower area.
It is important to note that the tickets to Warwick Castle are not included here, and you will have to buy them separately. Your booking includes accommodations only.
Address: Stratford Rd, Warwick CV34 6AH, United Kingdom
14. Ronnie's Bar
Ronnie's Bar is a cocktail/wine and beer location that caters to parties and is Warwick's top-notch live music venue.
Located behind the Warwick Castle entrance and close to the pageant Garden, the bar features an outdoor area for close to sixty people and indoor space, which has been renovated to an impressively high standard.
Ronnie's Bar also has a mobile bar that can be leased for private parties, and they also work closely with Warwick castle to help with their events.
Ronnie's Bar is suitable for people looking for date locations, friends meeting for a drink or a night out with your buddies.
The bar also has three live music stage areas. You can enjoy various music performances by rock bands, jazz collectives, and Ibizia Knights.
Address: 4-6 Jury St, Warwick CV34 4EW, United Kingdom
15. The Bridge House Theatre and Warwick Theatre
Dame Judi Dench opened the Bridge House Theatre in 2000. Since then, it has developed into one of Warwick's most popular venues.
The Bridge House Theatre features 300 seats. Its gorgeous interior of woods and bricks forms a unique and intimate space for music and drama.
You will enjoy a vast range of professional productions, local community events, and stunning performances by the Warwick Schools Drama and Music Students.
Additionally, other groups can use the Bride House Theatre to display their talents. The Bridge House Theatre has two dressing rooms with toilets and showers, a large backstage, and an on-site technician.
The theater is also perfect for meetings, conferences, and lectures, with the foyer being suitable for buffets and refreshments.
The widescreen is suitable for presentations with top-notch quality sounds and lightning facilities for those who want to host an event here.
Address: The Bridge House Theatre Warwick School, Myton Rd, Warwick CV34 6PP, United Kingdom
Also, check out our guide on things to do in Kidderminster, and things to do in Cleethorpes for a fun exploration.
16. The Warwickshire Hotel and Country Club
The Warwickshire Hotel and Country Club is 3.5 km from Warwick Castle.
The hotel features an indoor pool, a sauna, a spa center, a fitness center, and a bar where visitors can enjoy a drink. There is also free private parking on site.
All the rooms at this hotel have a flat-screen TV and en-suite amenities with a hairdryer and complimentary toiletries.
You can enjoy garden views from your room. Additional facilities include an in-room safe and complimentary tea and coffee-making facilities.
The Warwickshire Hotel and Country Club has an 18-hole golf course, a driving range and tuition, and a par three short course.
You can also use the hotel's gym, which includes a sauna, hydrotherapy pool, steam room, and a 20m swimming pool.
The hotel also has a children-only pool for families. You can schedule an ESPA or Clarins treatment at the hotel's spa if you want a spa treatment.
Lastly, you can enjoy The Warwickshire Hotel and Country Club's 5km jogging trail, situated in the hotel's arboretum.
Address: Leek Wootton, Warwick CV35 7QT, United Kingdom
17. Warwick Retail Market
One of the best things to do in Warwick, Warwickshire, is to shop at Warwick Retail Market.
Warwick Market is located in Market Square, an open-air market in Warwick. The Market has been the center of the town for several centuries, functioning as many things during its history.
The Market functions every Saturday with approximately 60 traders selling different products. You can find everything you need at Warwick Market.
In addition, the market is surrounded by several cars and independent shops. You will discover varieties of products sold by new and professional traders.
You will find stalls selling everything from vegetables to fresh fruits, plants, cut flowers, gifts, food specialties, fresh baking, fish, and clothing.
Address: Market Place Market Square, Warwick CV34 4SA England
18. Mallory Court Hotel
Situated within ten acres of lovely, landscaped gardens, Mallory Court Hotel is a luxury hotel and country manor.
Mallory Court Hotel is a segment of the Eden Hotel Collection, which received the 4 Red Star AA Award.
This hotel is located in Leamington Spa, 18 minutes from Warwick. It is a suitable place to lodge if you are looking for somewhere close to the town.
The hotel has a spa with outdoor and indoor facilities, spa dining, and retreat rooms. The rooms at the hotel have bathrobes and ESPA toiletries in the private en suite bathrooms.
Each room also has digital TVs, free Wi-Fi, a desk, an iron and ironing board, a telephone, tea/coffee-making facilities, and hairdryers.
Fine dining can be enjoyed in the hotel's dining room, with lovely views from the terrace across the gardens.
All the meals served in the restaurant are made using only seasonal and locally sourced ingredients.
Address: Harbury Ln, Leamington Spa CV33 9QB, United Kingdom
19. Mary's Sweet Emporium
Revisit your childhood days at Mary's Sweet Emporium. Mary's Sweet Emporium, located in the center of Warwick in a lovely half-timbered building, is the oldest sweet shop in Warwick, where you can find quality vintage sweets from your childhood days.
Mary's Sweet Emporium is suitable to satisfy you if you have a sweet tooth or are looking for where to buy sugary gifts.
This sweet shop deals in a large variety of traditional sweets and candies. You will no doubt enjoy the chocolate and even the sugar-free sweets.
Some of the old-school sweets you will find here include Flying Saucers, Rosey Apples, Rhubarb & Custard, and imported American sweets
Special orders can be made for parties, weddings, or any events that you are having.
Address: 23A Market Pl, Warwick CV34 4SA, United Kingdom
20. Encore Clothing Agency
Encore Clothing Agency was established in September 2013 and is now a famous boutique for males and females.
The store features a collection of designer men's shirts from brands such as Caroline Herrera and Ralph Lauren.
The female collection includes elegant clothing, especially Karen Millen designer dresses, and varieties of shoes, bags, and jewelry.
You will also discover a wide selection of budget-friendly vintage clothing at Encore Clothing Agency.
Address: 66A Smith St, Warwick CV34 4HU, United Kingdom
21. Hatton Swimming Pool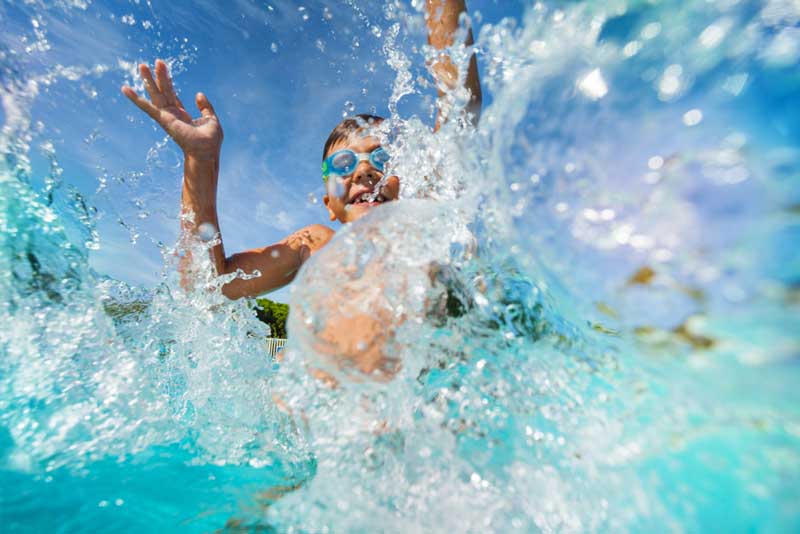 Set in the center of the beautiful Hatton County Pool is this 15m long, 1.2m deep swimming pool. It allows the local community to take advantage of its five-stage award-winning swim lessons in an intimate setting.
Not only is being able to swim a good skill that could save your life one day, but it is also a fantastic fun activity whether you are on a beach or pool.
At Hatton Swimming pool, the classes are not crowded, meaning you can learn quickly through the help of a large, talented, and professional team of coaches.
Additionally, you can observe your kid's progress from the spectator's area within the pool. Aside from swimming lessons, Hatton Swimming pool offers children's pool parties. Swimming in Hatton Swimming Pool is one of the fun things to do in Warwick, Warwickshire.
Address: Dark Ln, Warwick CV35 8XA, United Kingdom
22. The Warwick International School of Riding
The Warwick International School of Riding is a welcoming atmosphere that provides a suitable setting for junior, beginners, and professional riders.
The school provides lessons for riders of all levels on their well-trained horses. They also cater to all levels on their Pony Camps. If you have a horse, you can bring them along for lessons or Pony Camps.
With several weekly and school holidays activities available during the year, there is always something for riders to do at The Warwick International School of Riding.
Whether you come here alone or with your loved ones or in a group, this attraction extends a warm welcome and constantly tries to make your vacation a fun and comfortable experience
Address: Coventry Rd, Warwick CV34 5YN, United Kingdom
23. The Children's Play Village
One of the fun things to do in Warwick, Warwickshire, especially with kids, is to play at Children's Play Village.
The Children's Play Village is established to offer kids and families the best quality role-play environment they can enjoy.
This fantastic Play Village has been designed so your kid can play pretend in their village. With devoted character performers within the play village, your kid's imagination will have a life of its own.
The Children's Play Village is a fun venue suitable for indoor play regardless of the weather. It also has on-site parking for the comfort of families visiting.
This tourist destination is for kids who love imaginary play and is carefully designed with children from 0 to 8 years in mind and families who desire to enjoy a good time together.
If you have babies and crawlers, you will be glad to know that there is a designated section for your toddlers to play safely in the center of the village.
With a Bistro facing the role-play area, families can loosen up and enjoy mouth-watering food prepared by professional chefs.
Address: Hampton Rd, Budbrooke, Warwick CV35 8HA, United Kingdom
England has some of the best cities in the United Kingdom. Here is a list of fun things to do in Huntingdon, things to do in Ripon, and things to do in Crewe for a fun exploration.
Plan Your Trip to Warwick
Warwick has a lot of fun places to visit and attractions to enjoy.
These include a pleasant walk among the market stall, browsing through several antique shops, and exploring the historical buildings.
When planning your trip to this historic town, ensure to check out the activities and attractions in this carefully-curated list.