Guildford is a town in the western part of Surrey county, southern England, United Kingdom. In the 2021 census, the town had a population of approximately 81,595.
Guildford has a lot of things to offer, from fantastic countryside walks to cycling along paths leading to cafes, restaurants, and independent shops. Its historic cobbled High Street is one of the major tourist attraction sites. Its retail facilities are top-notch.
You can explore many buildings like the Castle, Museum, and gallery and see historic churches and the 1900 cathedral.
The town also has something for sports lovers, such as the stunning outdoor swimming pool at Lido and spending exciting hours at Airhop Trampoline Park.
Want to know what to do in Guildford? Here are the best things to do in Guildford, Surrey
Things to Do in Guildford
1. Guildford Cathedral
Among what to do in Guildford, Surrey, is to see the magnificent Guildford Cathedral.
Guildford Cathedral is a landmark and an impressive twentieth-century Grade II listed building.
Guildford Cathedral aims to serve the locals of Guilford and Surrey. It is open and accessible throughout the year.
The inside of the Cathedral is an incredible sight; it provides an outstanding moment of awe and wonder.
Guildford Cathedral offers different programs of family-friendly activities, outreach for older people, school visits and workshops, volunteering opportunities, arts, and events.
There is also a season café & kitchen within the cathedral grounds, offering a great space to enjoy a hot meal, drink, or snack.
Guildford Cathedral provides various unique and intriguing gifts, toys, greeting cards, souvenirs, music CDs, and books.
Guests are welcome to join all through the year, including for services during the major festivals of Christmas, Pentecost, Advent, and Easter.
With free parking, guided and tower tours, ramps for wheelchair use, and space for kids to tour the ground and self-guided tour, there is much to do at Guildford Cathedral.
Address: Stag Hill, Guildford GU2 7UP, United Kingdom
2. G Live
G Live
is an art center in Guilford that was formally opened in February 2012 by Prince Edward, Duke of Kent.
The HQ Theatre Limited Guildford runs G Live on behalf of Guildford Borough Council.
G Live has a main auditorium that can carry up to 1000 seated and 1700 standing people. There's also a 100-seat studio theatre called Bellerby Studio, and also conference rooms.
The programs at G Live include live music gigs, family shows, and dance, and an extensive range of comedy, and classical music, making sure there is something for everyone to enjoy.
G Live also has a fantastic choice of outstanding dining options, from the modern Mezzanine Restaurant to the large café, which opens during the day for pastries and coffee; they serve light snacks and share platters before shows.
Address: London Rd, Guildford GU1 2AA, United Kingdom
3. Dapdune Wharf
Situated on four acres of ground in the center of Guildford, Dapdune Wharf is the notable home of the Wey barges that worked in the waterways from the town to the port of London in the first half of the 1800s.
The visitor center at Dapdune Wharf in Guildford narrates the story of the navigations and the people who resided and lived on this 369-year-old waterway.
A visit to Dapdune Wharf will allow you to see where the large badges were constructed and climb aboard "Reliance," one of the three remaining barges.
You and your loved ones can have fun at one of the many events and allow your kids to explore, raid the dress-up boxes and build dens on the island.
If you get tired, you can have some sandwiches from the small selection and hot drinks in their tearoom, or you can use their picnic tables and bring your own sandwiches.
Every 30 minutes, a boat departs from Dapdune Wharf for a 40-minute trip, with a volunteer narrating the waterway's history.
Address: Dapdune Wharf Wharf Road, Guildford GU1 4RR England
4. Guildford Spectrum
Guildford Spectrum
features fantastic choices of activities, with something for everyone.
If it is swimming you are interested in, Guildford Spectrum has four swimming pools, including a leisure pool, a diving pool, a 25m competition pool, and a teaching pool.
The leisure pool is a fun area with exciting features, including a tyre ride, flames, a wave machine, sprats, and bubble beds.
Additionally, the Spectrum is home to Olympic-sized ice skating rinks, which can be accessed throughout the year.
Other facilities include indoor climbing facilities with Rock Box, a three-story soft play area called Specky's Pirate Ship, a sports arena, an athletics stadium with a football pitch, and health and fitness facilities. Exploring the facilities at Guildford Spectrum is one of the fun things to do in Guildford, Surrey.
Address: Parkway, Guildford GU1 1UP, United Kingdom
5. Shalford Mill
Shalford Mill
is a renovated timber-framed watermill from the 18th century. Shalford Mill stands in a stunning setting near the River Tillingbourne.
Although the Mill stopped production in 1914, the original machinery has been maintained.
Shalford Mill was saved from dilapidation and gifted to the National Trust by a group of eccentric women known as "Ferguson's Gang."
There are special events that take place here throughout the year, including evening talks and guided walks. Group tours can be arranged at Shalford Mill.
When you visit this attraction, a volunteer guide will show you around. You will learn about how the Mill operates, the milling process, and its history.
You will also learn about Ferguson's Gang and view the ordinary room where they held their meetings, complete with some bunk birds.
Address: Shalford, Guildford GU4 8BS, United Kingdom
6. Craggy Island Sutton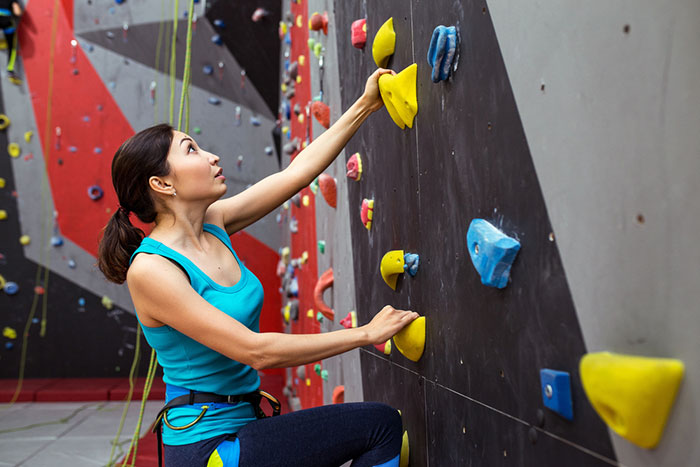 Guests are welcomed at the first-floor level by a glossy reception area for information, courses, registration, and equipment hire. The floor also includes a section to purchase drinks and snacks and a vast place to relax.
When you visit Craggy Island Indoor Climbing Center, you will join other happy climbers and experience the excitement of indoor climbing.
There are more than 300 routes to the top for you to explore, and you are welcome to try anyone, whether a novice or a professional.
Even small children of 5 years can learn how to climb with professional instructors at Craggy Island Guildford.
Under the supervision of professionals, your small kids will be a master at climbing walls in no time.
Address: Unit 9 Cobbett Park, Moorfield Rd, Guildford GU1 1RU, United Kingdom
7. Watts Cemetery Chapel
Watt Cemetery Chapel is the burial site of artists George and Mary Watts. This terracotta chapel was built and designed by Mary Watts. She built it with the assistance of local villagers in Compton.
The Chapel opened in 1898 and is still operating to this day. Watt Cemetery Chapel is a Grade I listed Chapel with a unique fusion of Celtic, art nouveau, Egyptian, and Romanesque influence with Mary's authentic style.
It is difficult not to admire the work and idea behind this gorgeous little building. Watt Cemetery Chapel is open daily to the public and accessible to everyone visiting.
The Chapel is usually locked at night and may occasionally close for private services. The Chapel is under the care of Watt Gallery Artist Village
Address: Down Ln, Compton, Guildford GU3 1DN, United Kingdom
8. Guildford Museum
One of the best things to do in Guildford is to visit Guildford Museum. Guildford Museum is situated within famous buildings close to Guildford Castle Grounds.
The Museum is free to visit and houses a permanent collection of objects from the town and surrounding Borough, going back to prehistoric times to the present time.
Guildford Museum also operates different changing exhibitions. This tourist attraction is formed of four major buildings with other minor additions.
These buildings include Castle Arch House, the gallery extension, and Muniment Room, 48 Quarry Street, from the mid-16th century to the 1920s.
Castle Arch House is partially constructed with walls from the gatehouse to the castle. The Sheriff of Guildford Castle constructed the gatehouse in 1256. You can still view the remaining part of the arch, which was a fragment of the gateway.
The Guildford Museum has had different uses over the years. Castle Arch House was a high-class home but was later divided into five cottages.
For years, 48 Quarry was used as a girls' school, and the Muniment Room once served as a garage.
Address: Castle Arch, Quarry St, Guildford GU1 3SX, United Kingdom
9. Newlands Corner
Situated 4 miles east of Guilford town center, this tourist attraction is a famous beauty spot with some of the best views over Surrey Hill and an excellent place to take a walk.
Newlands Corner has lots of woodlands to explore and is an area of open chalk downland. It offers guests magnificent views across the ridge of the South Downs. Underneath the ridge, you will discover the villages of Shere and Albury.
It was in Newland Corner that the crime writer Agatha Christie faked her disappearance in 1926. At Newland Corner, you will discover picnic tables, ample parking, and toilets for guests.
Other facilities include the Discovery Center, a café window serving drinks, ice cream, and food, a natural play trail, disabled access parking spaces, and self-guided walking routes. Taking a walk on Newlands Corner is among the best things to do in Guildford, Surrey.
Address: Drove Rd, Newland's Corner, Albury, Guildford GU4 8SE, United Kingdom
10. Stoke Park
The gorgeous Stoke Park is one of the best places to visit in Guildford, Surrey. Stoke Park, located between London Road and Parkway, is Guildford's biggest and most popular park.
It is an exceptionally diverse and well-utilized green space, famous with locals and tourists.
Stoke Park is a recipient of the Green Flag Award. The park and its woodland have been the same since they were laid out in the 1700s.
During that time, there was a manor house with a walled garden and an icehouse.
Some 18th-century features can still be found here, including the walled garden and a paddling pool constructed in the early 1930s.
Other features at Stoke Park include tennis courts, formal flowerbeds, a crazy golf course, a sensory garden, a children's play area, and a rose garden.
Stoke Park caters to individuals of all ages and abilities. It also has a trendy skate park and sports pitches.
The central part of Stoke Park is an open rolling grassland due to its large size. It's often used for major regional events.
Address: Nightingale Rd, Guildford GU1 1ER, United Kingdom
11. Natural Light Surrey
Natural Light, situated in Guildford's Holiday Inn, is a devoted space for healing therapies and meditation.
Natural Light Surrey is a group of devoted and professional practitioners delivering compassionate care to assist people on their mission to wellness.
They provide people with modern healing therapies which complement traditional medicine.
When you visit this spa center, you can access various facilities, including a sauna, a modern gym, a 20-meter swimming pool encircled by loungers, and a steam room. Natural Light Surrey also has a ger where they hold yoga and meditation classes.
Additionally, Natural Light Surrey provide towels, robes, and slippers while devoted and experienced therapist offer different treatment, including Swedish massage, sound healing, energy, reflexology, reiki, and much more.
All therapists have their own areas of expertise and knowledge, enabling you to experience well-being customized to your needs. You can end the experience with lunch or afternoon tea,
Address: Egerton Road Inside The Holiday Inn, Guildford GU2 7XZ England
12. Abbot's Hospital
George Abbot, Archbishop of Canterbury, established Abbot's Hospital in 1619 to provide housing for the local older adults.
Currently, this Grade 1 listed Jacobean building provides self-contained town center housing for approximately 26 locals.
Most of the building has remained untouched, and the original features are still present.
Through a guided tour, you can see the 17th-century stained glass in the chapel, fantastic architecture, the gorgeously preserved courtyard, and original furniture in the paneled Common Hall.
Although public access is limited since it still serves its original purpose, there are free guided tours on Saturdays.
Address: High Street, Guildford GU1 3AJ England
Also check out some of the best cities in the United Kingdom. Here is a list of fun things to do in Margate, things to do in Ripon, and things to do in Chichester for a fun exploration.
13. Hatchland Park
Hatchland Park is a beautiful tourist attraction with wide green open spaces and ancient woodland.
If you are looking for somewhere to escape the city's noise, you should be here and bask in the peaceful nature of the parkland.
From the early snowdrops in February and the stunning bluebells in the spring to the summer wildflower Meadow, this attraction is filled with interest all through the year.
There are trails, kids' activities, a natural adventure area with domes, hand-crafted willow tunnels, balance beams, and a tree house.
While the parkland is open throughout the year, the house is a hidden wonder, which you can explore on afternoons from March to October.
The house was initially built for Naval hero Sir Admiral Boscawen, but it has housed different people, including evacuees during the Second World War and a finishing school in the 1960s.
Alec Cobbe lives in this Georgian country house, and his collection of paintings, attractive furniture, and keyboard instruments are played. Some belong to well-known composers such as Chopin, JC Bach, and Elgar.
Additionally, there are lots of different events held here all through the year, including open-air theatre in August.
Address: East Clandon, Guildford GU4 7RT, United Kingdom
14. Guildford High Street
The gorgeous cobbled streets, famous buildings, and popular Guildhall clock make it one of England's most stunning high streets.
Shopping centers such as Tunsgate Square and White Lion Walk can be discovered off the high street, providing a great selection of ideal places to do your shopping.
And if you need a quick break, there are different cafes, restaurants, and bars that will transform your shopping stint into a fabulous day out.
Aside from other leading high street names, North Street houses a traditional street market every Friday and Saturday.
It features more than 30 stalls selling different goods, including fresh meat, vegetables and flowers, fish, gifts, accessories, and various goods for the home. Exploring Guildford High Street is one of the top things to do in Guilford, Surrey.
Address: High St, Guildford, United Kingdom
15. The Farmers Market
The Farmer's Market in Guildford takes place on the first Tuesday of each month.
You can buy high-quality fresh local goods directly from more than 50 local farmers and producers at this monthly Farmer's market held in the cobbled High Street.
You can sample some of the best seasonal produce and ask questions about rearing, manufacturing, growing, and cooking methods.
You can also buy fresh meat, eggs, fish, cheese, bread, vegetables, alcoholic and non-alcoholic drinks, pickles, baked goods, farm BBQ, plants, local crafts, organic produce, and herbs.
You will find all you need, from Zucchini to Asparagus, during the year so make sure you visit the market and support the local businesses.
Address: High Street, Guildford, England
16. AirHop Trampoline Guildford Park
AirHop Guildford Park, encompassing more than 30,000 square feet, offers more than 50 interconnected trampolines.
Whether you are a five-year-old child or a seventy-five-year-old adult, you will come out with a smile when you walk through this bounce paradise.
AirHop Guildford Park has an obstacle course, AirHop Bag, Extreme Dodge Attack Courts, Slam Dunk, AR Trampoline, and Wipeout.
You can even host your kid's birthday party here and allow them to bounce across a sea of trampolines.
If jumping isn't your cup of tea, you can relax from the satisfaction of the AirHop Café, offering different hot and cold drinks, snacks, and pizza to fill you up.
Address: 10 Midleton Industrial Estate Rd, Guildford GU2 8XW, United Kingdom
17. Guildford Lido
The Lido is one of Guildford's most remarkable gems and is one of England's few surviving original 1830's pools.
The heated Olympic-sized pool, set in four and a half acres of gorgeously landscaped gardens, is an excellent place to chill out with friends and family.
The Lido draws an average of 60,000 people annually. It serves as a venue for various community galas, clubs, societies, and competitions.
This tourist attraction has a mini golf course, three exciting slides, and a renovated paddling pool with interactive toys and mini slides for toddlers.
Guildford Lido offers all-round entertainment for the family; however, there are restrictions to ensure the safety of everyone
Address: Lido Rd, Guildford GU1 1HB, United Kingdom
18. Watts Gallery-Artist's Village
Watts Gallery- Artist's Village is an energetic cultural hub in the Surrey Countryside. This tourist destination was founded by artists Mary Seton Watts and George Frederick.
A visit to Watt Gallery will help you encounter old and modern art in appealing ways. When you visit, you will see the magnificent Victorian arts in the galleries, Limnerslease, the artist's historic home, and a magical chapel.
You can also tour the 18 acres of woodland and pristine gardens. Families and loved ones can get a kick out of the Verey Playwood trails and craft activities all through the year.
Additionally, you can view and buy art in the gallery throughout the year. So, if you're an art enthusiast on your checklist of top things to do in Guildford, Surrey, should be an exploration of Watts Gallery-Artist's Village.
Address: Down Ln, Guildford GU3 1DQ, United Kingdom
19. Guildford Castle
One of the best places to visit in Guildford, Surrey, is Guilford Castle. When you step into Guildford Castle, you will go back in time.
Guildford is believed to have been built by William the Conqueror, or one of his barons, briefly after the Norman invasion of England in 1066.
Used as a prison, private residence, and a Royal Palace, Guildford Castle and ground was purchased by Guildford Corporation in 1885.
You will be greeted by a model of the castle, offering you a picture of what the castle might have looked like in the 14th century.
Furthermore, you can climb the first floor, where the building has been conserved so you can see it as it would have been centuries ago.
If you are feeling courageous, climb further up the winding stairs to the summit of the castle to view the panorama of the town and the gorgeous countryside of the Surrey Hills calling from afar.
The grounds at Guildford Castle were inaugurated as a public garden in 1886 in honor of Queen Victoria's Golden Jubilee in 1887. There is also a small gift shop on the ground floor of Guildford Castle.
Guildford Castle belongs to the local council and is sustained by the Guildford Museum.
Address: Castle St, Guildford GU1 3SX, United Kingdom
20. Guildford Harbor Hotel & Spa
Set in a modern glass-fronted building, this 4-star hotel is a one-minute stroll from the cobbled High Street of Guildford.
The rooms have several amenities, including a flat-screen TV, free high-speed WiFi, a hairdryer, air conditioning, and an in-room safe.
Toiletries are also available in the bathroom, with a separate shower and a bath. The restaurant at this hotel offers different menus, including breakfast, brunch, lunch, afternoon tea, and dinner, and is open daily.
Visitors can enjoy well-picked wines and unique cocktails in the restaurant's bar.
For an extra fee, you can enjoy the hotel's spa facilities which have an indoor swimming pool, hotel's spa facilities, a stone oven sauna, a relaxation room, a gymnasium, and a crystal steam room.
Address: 3 Alexandra Terrace, Guildford GU1 3DA, United Kingdom
21. Guildford House Gallery
Constructed in 1660, the Guildford House Gallery is located in the center of Guildford, on the High Street.
The four-story property was constructed as a wealthy merchant's house and still features its original features, including molded plaster ceilings, a stunningly carved staircase, and oak and pine paneling.
Guildford House Gallery occupies the entire first floor and a piece of the ground floor. It holds a changing series of temporary exhibitions. The Guildford Borough Council owns and manages the building.
The collection is made up of over 550 pieces and spans over 250 years. It includes lots of media, pastels, oil paintings, textiles, prints, watercolors, ceramics, etchings, sculpture, and glass and engravings.
Most artworks are by local artists and those with a strong Guildford link. Other Artworks have connections with the Guildford area and Surrey. New works are added to the gallery every year.
Address: 155 High St, Guildford GU1 3AJ, United Kingdom
22. The Yvonne Arnaud Theater
The Yvonne Arnaud Theater is a registered charity and regional theatre, offering and producing energetic and excellent dramas for the local community and beyond.
The almost 600-seat main stage auditorium presents various programs, including comedy, West End Classics, Guildford's yearly Christmas family pantomime, children's shows, and drama.
The less big stage in the Mill Studio offers brilliant small-scale work from experienced and emerging artists and a yearly exhibition. The Yvonne Arnaud Theatre also has its own café facing the River Wey.
The café is open for mouthwatering fresh and homemade meals and snacks during the day. The café is spacious enough to accommodate everyone from families and social groups to individuals looking for a serene workplace spot.
This Grade 2 Listed building also has various striking rooms and spaces in the town, available for hire for any events such as birthday parties and business meetings.
Address: Millbrook, Guildford GU1 3UX, United Kingdom
23. Sutherland Memorial Park
Sutherland Memorial Park is an expansive multi-purpose park located on the outskirts of the town. The park is widely utilized by young people and has a distinguishable " youth" space.
It provides the local community and guests with a fantastic range of facilities, including lawn bowl greens, a well-equipped playground, tennis courts, Astro pitched, numerous football pitches, a petanque court, a cricket pitch, etc.
Sutherland Park was initially donated to the Council In 1954 by His Grace, the Duke of Sutherland, to honor the memory of the locals of Burpham who died on active service during World War II.
The park comprises nearly many amenities and different seasonal and permanent plantings.
Sutherland Memorial Park is a fantastic place to lay around and see a cricket game and allow kids to run around.
The beautiful playground and well-maintained grounds make the park ideal for everybody.
Address: Clay Ln, Burpham, Guildford GU4 7LX, United Kingdom
England makes one of the top places to visit in the UK; check out the list of things to do in Derby, and things to do in Shrewsbury for a fun time.
Plan Your Trip to Guildford
The beautiful city of Guildford has maintained its significance as a communication hub and a market town. It has obtained a modern cathedral, University, and world-class sports facilities.
Enjoy the many attractions and activities that Guilford, Surrey, offers.