One of the lovely towns in England, Huntingdon, it is a small town with so many attractions some of which dates far back to the 1100s.
You will find this great town in the area where England's third-longest river is met by Ermine Street (a road built by the Romans).
One of the notable people this city has produced is Oliver Cromwell, he was born here in the year 1599.
At its market square, you will find a museum housed in a 12th-century hospital, this same building was where Cromwell had his school days, you can take to exploring this museum
Other things to do in Huntingdon, Cambridgeshire include exploring its Historic Town Trail which has along its paths some of the most beautiful sights in the city. You will also come across the Huntingdon castle and the half-timbered pins along this trail.
There are lots of fun things and places to visit while you are in Huntingdon. To help you plan your trip, below are the best things to do in Huntingdon.
Things to Do in Huntingdon
1. All Saints' Church
All Saints' Church was built in the 16th century using the Perpendicular Gothic architectural style, you will find this church on the north side of the Market Square.
Some of the features of the building include crocketed pinnacles, statue niches, and broad window tracery.
In the 19th century, Sir George Gilbert Scott who was a master restorer was contracted to rework its interior. His restoration saw the addition of the choir stalls and nave's oak roof.
The church has a polygonal bowl as well as a stem both used as holdovers. It is said that they both came from the Old Church of St John and might have been used during the baptism of Oliver Cromwell's.
2. Riverside Park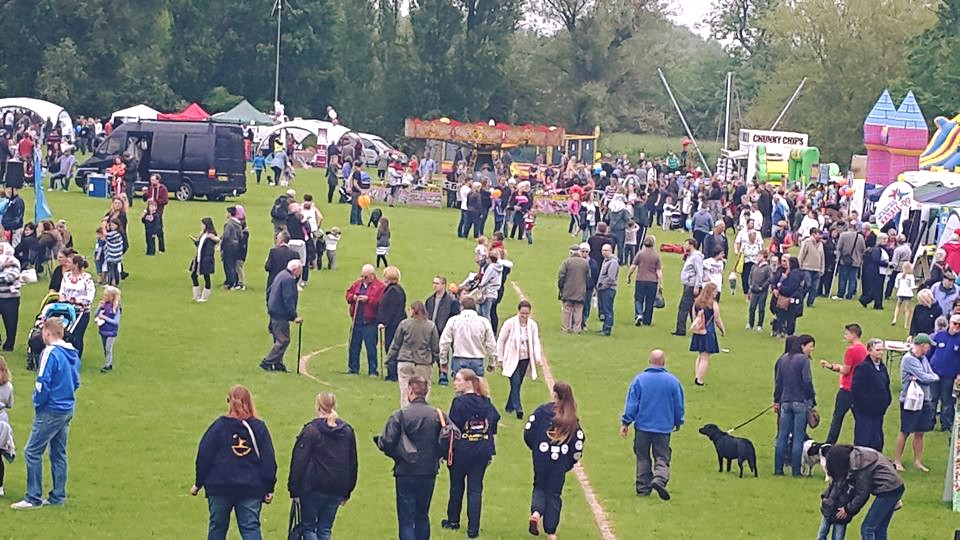 Riverside Park is a park is situated in Huntingdon, very close to River Great Ouse. It is an ideal spot to engage in fun activities such as hikes, bike rides, picnics, jogging, running, and so on.
This site is used as a concert venue especially during the summer, it hosts the Huntingdon Riverside Gala which sees here filled with individuals in the area engaging in one fun activity or the other.
In case you don't want to do all that, you can just relax and watch the narrowboats as they float by the River.
If you want to ride a boat along this river, all you have to do is hire a boat from the boathouse in the park. You can rent the boat for an hour or a day.
Other places around the park you should check out include a 19th-century house Riverside Mill. This building has been used for so many purposes since it was built.
Some of those purposes include an oil cake factory, a hosiery factory, and a wartime military clothing, today it is known to be an apartment.
3. Houghton Mill
Houghton Mill is a historic mill located towards the East of Huntingdon on the River Great Ouse. It is owned by the National Trust.
This mill is said to have started around the 10th century, but that's not when the mill was built. The building which houses the mill was built in the 1600s. It was later on enlarged 200 years later.
It was earlier known for the flour produce here, the Houghton Mill stopped producing flour after it was donated to the National Trust in the 1930s.
This period in its history saw the National Trust using the mill as a youth hostel until the end of the 20th century.
In 1999, New milestones were added to the mill, and production of flour began once more. Some of the stoneground flour produced by the Houghton Mill is used by the Houghton Mill Tearoom in baking cakes and so on. You can try out some of them.
Another fun activity you can engage in while you are here include hiring a canoe from Houghton Mill and paddling down the Houghton Trout Stream towards Hemingford Lock. From Hemingford Lock, you can ride back through the River Great Ouse.
4. Cromwell Museum
Cromwell Museum
is situated in a building known to be the same building Cromwell "the Lord Protector" received his early education.
During this period, the building was the Hospital of St John. This medieval hospital was built in the 12th century.
The building features the renowned Romanesque architectural design.
Some items you will find in this museum include a collection of artifacts obtained from the Protectorate in the United Kingdom. You will also find some portraits of Cromwell and that of his family. Also, look out for medals and coins here.
Check out Cromwell's artifacts displayed in the museum such as his powder flask, and the hat he wore on the day the Long Parliament was dissolved in 1653.
You will also find some contemporary documents of importance on display of which one of them is the Humble Petition and Advice of 1657.
The museum also has the Florentine Cabinet and apothecary cabinet which were given to him as a gift by the Duke of Tuscany.
5. Grafham Water Park
At Grafham Water Park you find the eight largest reservoirs in all of England.
Built-in the year 1965, Grafham Water Park is located a few miles towards the southwest of Huntingdon. With a size of about 2,000 acres, this reservoir is filled by the River Great Ouse.
It was not so long after this reservoir was built that wildlife began to visit this area. This lead to turning the woodland in the western shore into a wildlife reserve.
Some of the animals you will find in this area during the winter includes great crested grebes, tufted ducks, coots, and lots more.
Some of the fun activities you can engage in this area include relaxing, bird-watching, hiking, running, and jogging, explore this area during your visit, makes what to do in Huntingdon for a fun time.
6. Hinchingbrooke Country Park
Hinchingbrooke Country Park is a 170-Acer land space which is located in Huntingdon.
To get to this pastoral area in the countryside, just take a short walk from the Huntingdon train station around the Alconbury Brook.
Some of the features of this park include lakes, mature oak woodland, and open meadows.
Though the park is still a virgin, as most of its vegetations are untouched, there are still visible trails with hard-surface path which can be easily accessed by wheelchairs and pushchairs.
At the park you will find barbecue standards where you can host a picnic. There is also a cafe in the park which is filled with home-baked cakes, ice creams and snacks.
Hinchingbrooke Country Park is also an excellent place to bird watch, in this park, one could find up to three different species of British woodpecker, if you are to get closer to the water you will find an otter or a kingfisher.
7. Huntingdon Town Trail
Huntingdon Town Trail is a historic trail round about Huntingdon, this trail contains some of the most beautiful sites in the city, it's best you come along with your camera to save some great sights.
Huntingdon Town Trail begins from the Market Square, This market square is near the regal Georgian Town Hall which was built in the year 1745, it is also close to the Falcon Inn.
Falcon Inn itself is the oldest Inn in Huntingdon dating as far back as the 16th century. It is believed that Cromwell used this inn during the Civil War.
You will also get to pass through Cromwell house which is on High Street. This is a 19th-century house of significant importance, Cromwell house is built on the very site where the house Cromwell was born once stood in 1599.
There is also the beautiful half-timbered Market Inn which is built behind the Town Hall.
Get to the southeast end of the High street, there you will find the Old County Borough Gaol were both debtors and felons where kept.
Don't forget to check out the Castle Hills which is on the Great Ouse, This house was built in 1068 but it was demolished in 1174 during the Great Revolt.
8. Johnsons of Old Hurst
Johnsons of Old Hurst, located in Huntingdon is a farm shop which is stocked to the brim. This shop has it's own bakery, butcher, and counters that display cheese, vegetables, eggs, etc.
But that not all it has to offer, Johnsons of Old Hurst also has a Tearoom and a steak house.
At the back of the farm, there are goats, donkeys, ostriches, fish, parrots, sucks and so many more. The farm also has a crocodile which they feed the disposals from the butchers shop.
9. The Manor
The Manor is one of the oldest house in the United Kingdom, It is known to be constructed in the year 1130, it has continuously been inhabited from the time it was built till this day.
You will find The Manor located just a few miles around the River Great Ouse.
Some of the notable persons who have lived in this house is Lucy M. Boston, she was a 20th-century children book writer. She became popular after writing the "Green Knowe" series.
Lucy M. Boston died in 1990, you can still find reminders of Lucy M. Boston works such as Green Knowe and also a patchwork made by her in this building.
Check out also the garden around the house, It is known that she designed the layout of the garden.
10. St Ives Medieval Bridge
St Ives Bridge is a bridge that crosses the River Great Ouse, this bridge was built around the 15th century.
What makes St Ives Bridge different from others in the country is the fact that it is one of the few bridges in the country which includes a chapel.
You can get a key to this chapel from the town hall or the Norris Museum
This chapel situated here is an unusual one, It has a crypt which is just two meters above the water level.
The chapel didn't retain its primary use, over the years it was used for strange things such as a doctor's surgery room, a pub, and also a brothel in the 18th century.
Pay attention to the bank of the bridge, there you get to appreciate the 15th-century architectural style used in its construction. You will also find indications that show that the bridge was partly demolished in 1645 during the period of the Civil War.
Explore this bridge during your visit, makes what to do in Huntingdon for exploration seekers.
11. Hamerton Zoo Park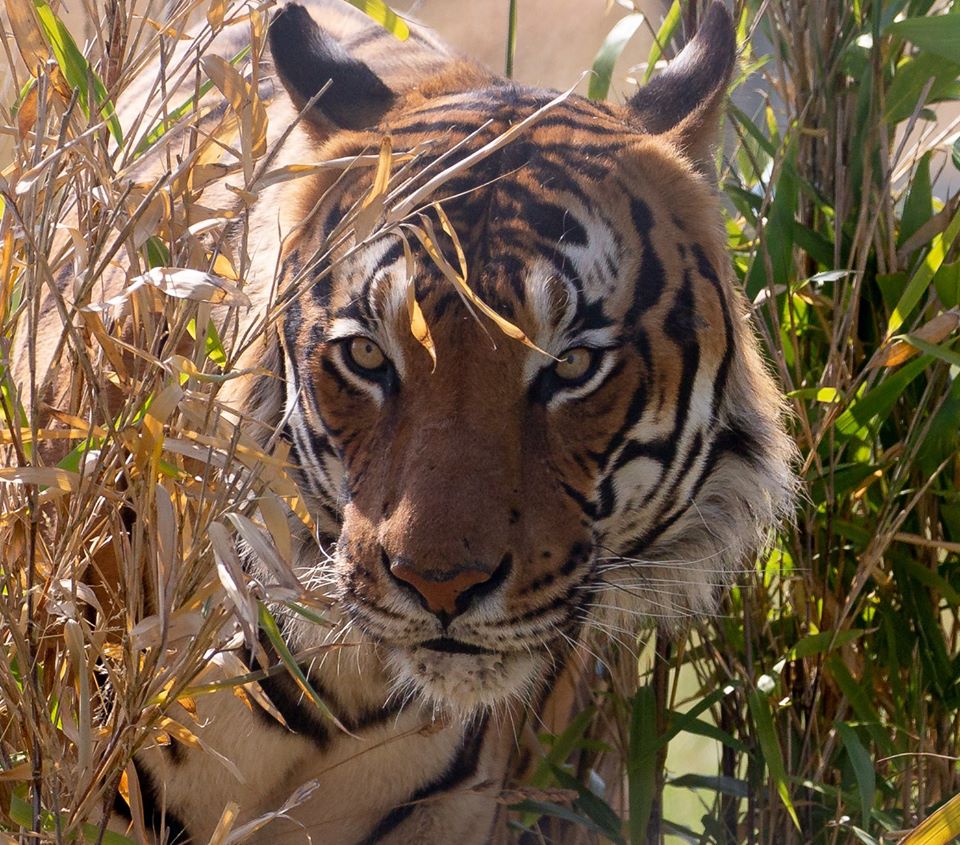 This is a worthy addition to your checklist of things to do in Huntingdon, Hamerton Zoo Park is a place where your kids will love a visit.
In this park you will find cats, birds, and primates, of about 100 different species. Some of these animals are rare or endangered.
Primates you will find here includes different lemurs, some are collared and ring-tailed.
Amongst the big cats you will find in the park, you will find the white Bengal tigers, cheetahs, and Malayan Tigers.
You will also find several other mammals such as Damara zebras, giant anteaters, Chilean pudu, and so on.
Your kids will be interested to see the domestic animals in this place such as goats and donkeys. To see the lion enclosure, you have to join the "Express Railroad Train".
This makes what to do in Huntingdon with kids, to take them to have a fun zoo time.
12. Norris Museum
Norris Museum is a museum which is situated very close to Huntingdon, this free museum is opened every day of the week.
In this museum, you will get to learn about the history of Huntingdonshire.
Norris Museum was established in the year 1933 when Herbert Norris an antiquarian donated all of his collections to the public.
Due to a £1.5 million donation to the museum in 2017, the museum has become more equipped and furnished.
There are more than 13,000 collections in the museum's display. You will never get bored as you explore them.
Some things you will find on display include Roman pottery, Bronze Age tools, some spearheads, Jurassic fossils, and a mammoth tusk.
Also check out the paints, photographs, tools, and furniture which gives indebt history of Huntingdonshire
Lots of fun awaits you in Helsinki, Finland, here are the best & fun things to do in Helsinki, this will guide you through exhausting all the fun Helsinki has to offer.
13. Historic Buckden Towers
Buckden Towers is a manor house located in Buckden very close to Huntingdon. This manor house was built by the Bishops who lived in Lincoln.
It was owned by the Claretians, one of the Roman Catholic order, the house was known to be just a wooden building, In the 1470s, it was rebuilt using bricks.
Though all parts of the house are still standing (a large portion of it was destroyed in 1632 by the Ecclesiastical Commissioners) you can still find in the complex an inner gatehouse and all remaining of the inner wall.
You are free to walk around the grounds to inspect the site. Also check out the orchard outside the wall and the open field where sheep graze.
14. George Hotel
George Hotel is one of the oldest hotels in the city. This hotel was built around the 17th and 18th century, during this period, it was were travelers rested at dawn before continuing their journey the next day.
You will find George Hotel on Ermine street on the Great North Road.
When Oliver Cromwell took over the hotel from his grandfather, he modernized the hotel making it one of the best in town.
It is believed that the notorious highwayman Dick Turpin frequented this hotel.
15. Castle Hill
Castle hill was the site where the Great Huntingdon's castle stood. Formerly, the castle was built using timber by William In 1068.
The main court of the castle was destroyed in 1174 during a war, after the war, the castle remained the seat of power in Huntingdon, it remained so till the 17th Century.
Today, what's left of the castle is just earthworks, hence it is used as a public park.
Take to checking out this historical site, makes one of the best things to do in Huntingdon.
16. St. Marys Church
Another historic building you should look out for in Huntingdon is the St Mary's Church, it is also known as the "Mother Church of Huntingdon".
The site where this building now stands was once known to be the location of a medieval building, this period saw it used as a meeting place for Huntingdon Priory of Austin Canons which was founded by Eustace de Lovetot.
History also has it that it was also was used as a parochial church during Henry II reign
In 1607, the original building collapsed, this saw to the construction of this church, constructions were concluded in 1620, in 1876, further restorations were made to the building to be what you meet today.
It is a Grade I building, you can take to exploring the architectural features of this building.
17. Winwick Barn Alpacas
Winwick Barn Alpacas is a farm in Huntingdon which rears Huacaya Alpacas. These Alpacas are reared for wool, you will find up to 70 alpacas in this farm.
The Winwick Barn Alpacas is a privately owned farm, you can book a tour around this site from their website.
During the tour, you will also be allowed to lead these animals around the large paddocks.
Other things you will get to learn while you are here include the behavior of the alpacas and their diet.
18. Holt Island Nature Reserve
One of the fun things to do in Huntingdon is a visit to the Holt Island Nature Reserve, this island is located in  St Ives, you will find it close to the River Great Ouse.
Holt Island Nature Reserve is a reserve filled with nature's beauty, It is a place to go if what you seek is some quietness.
To can take a walk along the willows which are used in basket making.
Some animals which you can find in this area include kingfishers, reed warblers, dunnocks, sedge warblers and blackcaps.
Plants you will find in the area include flag iris, purple loosestrife, and so many others
This makes a perfect place to visit, do consider adding a visit to Holt Island Nature Reserve on your checklist of things to do.
19. Hinchingbrooke House
Hinchingbrooke House was formerly the house of the Cromwell family, It was rebuilt by Oliver Cromwell's great grandfather.
This house was also home to the Earls of Sandwich. In 1830, it was caught up in a serious fire, the building was later restored by Edward Blore, its subsequent restoration was in 1894 and 1960, these restorations lost most of its medieval features.
Being used as a school, it is as well a known as a scare attraction during Halloween, famously called the 'The Horror at Hinchingbrooke House'.
It is also used for hosting conferences as well as weddings and dinner dances, you are free to visit the house during mid-summer, from the middle of June to the end of August. Only on Sundays.
20. Central Park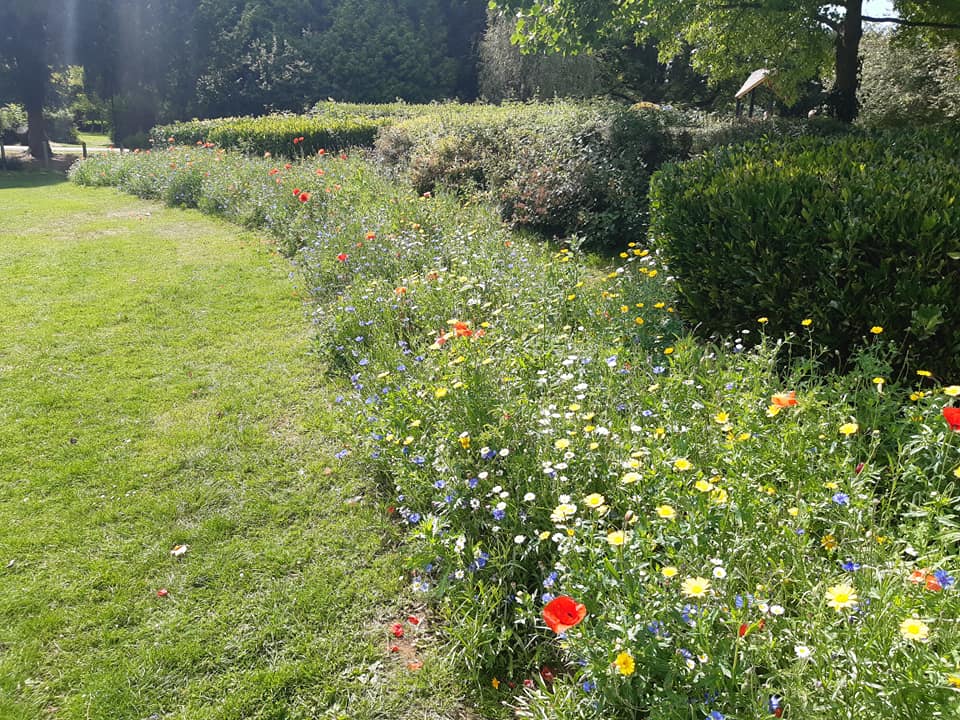 If you will be visiting Huntingdon with your kids, then you need to add a visit to Central Park which is located in Peterborough which is close to Huntingdon.
The central park is filled with lots of fun activities for your kids.
Some of the features of the park include a formal garden, an aviary, a paved trail that is very suitable for hiking.
There is also an adventure playground, a paddling pool and a sand put where your kids could have fun. You can also host a picnic here.
21. Rally Karting
Rally Karting is a karting company in Huntingdon which offers her visitors the opportunity to experience all fun off-road karting has to offer.
During a visit, you will have the opportunity to drive in one of their 400cc Liberator rally karts. This kart has zero-roll suspension, nice seats and great tires.
If you haven't driven any yet, you need not worry for it is so easy to learn how to drive the kart. You also have the safety harness too to keep you safe.
For safety reasons, the karting company arranged the fun activities here such that those below the age of 12 play with those of the same age.
You can visit the karting spot on Saturdays from 1 p.m. to 5 p.m. while on Sunday, it's opened from 11 a.m. to 5 p.m. Also note that they don't open on the second Sunday of every month.
Ibiza, Spain meets its visitors with lots of fun activities, here is a guide on the best things to do in Ibiza for a fun time.
Plan Your Trip to Huntingdon
A visit to Huntingdon makes Anglo-Saxon movies seem so real!, take to exploring historical sights as well as the fun activities this part of England has to offer.
Start planning a visit to Huntingdon today, come along with your friends and family, there are lots of fun things for everyone here.