Looking for the top fun things to do in Solvang, you are sure to have a great time in Solvang with this guide.
Solvang is a tranquil little town located in the lovely Santa Ynez Valley in California. Though it is situated in the center of California, this town has a European reputation which makes it different from other small towns around it.
This beautiful wine country had the early Danish, and Dutch settlers build and maintain their heritage in almost everything they did.
A visit to Old Mission Santa Ines, a tour at the Wildling Art Museum, seeing a Solvang Festival Theater performance, and admiring vintage motorcycles at the Solvang Vintage Motorcycle Museum are some of many things to give you an awesome Solvang vacation experience.
Here are some of the best things to do in Solvang.
Top Fun Things to Do in Solvang
1. Get Inspired at The Wildling Museum of Art & Nature
Established in 1997 by conservation advocate and artist Patti Jacquemin, the Wildling Museum of Art & Nature is saddled with inclining visitors and locals of the community towards valuing, preserving and enjoying nature and wildlife through art.
The museum uses art to inspire and educate people to care for nature's diminishing wilderness and natural areas. It has hosted over 40 great trips, tours, education programs and art exhibitions and is still in that business today.
Though small, the Wildling Museum has a diverse collection that features nature photography works by Jeff Jones, Roger Craton, Ines Roberts, and Richard Salas. There are also oil paintings by recognized painter John Fery. The museum features more artists, including Russell Chatham, Lockwood de Forest, Ray Strong, and Everett Ruess.
This makes what to do in Solvang, CA, for art lovers, consider an addition to your checklist of places to visit in Solvang.
Address: 1511-B Mission Drive, Solvang, California.
2. Old Mission Santa Ines
One of the top Solvang attractions is Old Mission Santa Ines. It is a beautiful restoration of an 1804-established Catholic Mission. You will count it as a personal record if you visit here.
This mission existed for 210 years, and all through its long history, it suffered financial hardship, a rebellion, natural disasters, social turbulence, decay, political turmoil, and neglect.
It was this way until several rounds of repair and restoration, which saw it become one of the most valued Californian missions. The original purpose for establishing this mission was to infuse the Chumash People of the Santa Ynez valley into Spain's way of life.
Today, Old Mission Santa Inés stands as a custodian of a rare art collection, including artefacts, manuscripts, paintings, statuary, and vestments. You can check up the mission's parish (which is in active service), go for an English or Spanish mass, or you can tour the mission treasures led by an instructor.
Address: 1760 Mission Dr, Solvang, California.
3. Things to Do in Solvang, California: Bethania Lutheran Church
Completed in 1928, Bethania Lutheran Church was built to accommodate the Danish-American Lutheran congregation that dwelled in Solvang. It was designed to look like the common local Danish church and has a shop model suspended from the sanctuary's ceiling. The ship is a symbol of safety refuge that the church provides on a sea life full of turbulence.
This church's beautiful woodwork was crafted by Jes Smidt, a native of Luck village in Wisconsin. You will still see them today, including the altar, altar railings, baptismal font, pastor's chair and pulpit.
Bethania Lutheran Church is rich in religious art and fascinating statuary and is regarded as the most genuine replica of Danish architecture in all of Solvang.
Address: 603 Atterdag Rd, Solvang, CA.
4. Solvang Festival Theater
Being a community-based theatre, the Solvang Festival Theater is devoted to supporting and promoting high- class live performing entertainment and arts.
Solvang Festival Theater was built in 1974. Its first performance was "Once Upon a Mattress", and since then, the theatre has gone on to provide outstanding concerts, theatre shows, and performances to the community.
This theatre has also been used as a venue for various fundraising concerts, comedy and jazz festivals, with famous artists like Bonnie Raitt, Tommy Castro, Jim Messina, Crosby and Nash all featuring on its stage.
If you are thinking of unique things to do in Solvang with kids, there are family-friendly events hosted at the theatre. It includes the popular "Sunday Jazz in the Garden" and "Family Night at the Theatre" series.
There are modern facilities in this beautiful theatre, including an outdoor amphitheatre of 700-seat capacity, restrooms, backstage dressing rooms, and a staging area.
Address: 420 2nd Street, Solvang, California
5. Must See in Solvang: Quicksilver Ranch
In the center of Santa Ynez Valley is Quicksilver Ranch, popularly referred to as the horse breeder's "Kentucky of the west." Do you know that those show quality miniature horses were bred here by Aleck and Louise Stribling?
The ranch lies amongst the hills between Ballard and Solvang and has lofty old oaks casting shadows over it. Though small, the horses are strong and powerful, very tender, and friendly and will close to the fence so visiting kids can feed them. It is such a nice place to visit with kids.
Some of them are as little as dogs but can drag a cart much more than their size. Every year, Quicksilver Ranch reels out national champions and has a small number of fillies annually.
Do visit in June, so you can see gangly babies cling to their mothers with the support of their long frail legs. If you are thinking of a very special birthday gift for your little one, consider minis, they make lovely pets.
This makes what to do in Solvang for a fun time, do consider an addition to your bucket list of things to do in Solvang, CA.
Address: 1555 Alamo Pintado Rd, Solvang, CA
6. Elverhoj Museum of History and Art
The Elverhøj Museum of History and Art is one place you should visit while in Solvang. The museum is devoted to the collection, preservation and exhibition of the rich history of Solvang as well as the arts and crafts culture of Danes.
Elverhoj Museum of History and Art used to be the residence of one of the most artistic families in Solvang. The house was built by Viggo Brandt-Erichsen and is historic because it is a handcrafted structure.
As a community-based museum, it showcases Danes' dedication to arts, the Danish-American pioneer spirit and the beautiful heritage of Denmark. You will love the building itself – a work of art with ornamental wrought ironwork, wood carvings, manually-painted panels and elements of Scandinavian architecture.
There are diverse exhibitions hosted by the museum all through the year, from art and crafts seminars, workshops to education-based classes to kids Danish-incited activities.
Address: 1624 Elverhoy Way, Solvang, California.
Explore other cities in California, check out our list of things to do in Fullerton, things to do in Walnut Creek and things to do in Santa Ana for a fun time.
7. Lucas & Lewellen Vineyards
Located in a picturesque Danish village close to Santa Barbara, the Lucas & Lewellen Vineyards is a world-renowned winery in Solvang. This winery has a 400-acres farm and is dependent on grapes gotten from there.
Lucas & Lewellen Vineyards have two enchanting tasting rooms in Solvang and produce three main labels of wine. They distribute their wines to twenty-five states and extends to fourteen countries.
Come down to their downtown Solvang tasting room so as to experience diverse sorts of wine, including refreshing whites, full-bodied reds, popular ports and sparkling wine.
There is a high tendency you'll have owners Royce Lewellen and Louis Lucas serve you. They enjoy talking about their wine as well as entertaining visitors with stories and secrets of making class wines.
Address: 1645 Copenhagen Dr, Solvang, CA
8. Take a Glass at Blackjack Ranch Vineyards and Winery
Solvang produces great wines that are sought after around the world. One of the best you will find is at Blackjack Ranch Vineyards and Winery – a well-recognized wine estate that produces Cabernet, Chardonnay, Franc, Merlot and Syrah varietals.
Situated on Alamo Pintado Road in the Santa Ynez Valley, this Ranch is owned by Roger Wisted. Its name came after he won a Blackjack game, which empowered him to go after his long-term dream of growing a vineyard and establishing a winery.
The first vintage produced by this winery was in 1997, with its Tasting Room opening two years later. It features a temperature-regulated wine cellar that contains French and Californian wines dating back sixty years.
You can join other visitors in tasting the unique wines that the farm produces. There is also a bar setup from a reclaimed bowling alley lane.
Address: 2205 Alamo Pintado Road, Solvang, CA.
9. Tour Santa Ynez Valley Through Solvang Taxi and Wine Tours
You can explore the fantastic Santa Ynez Valley with no stress of having to drive yourself. As a locally owned and operated enterprise, Solvang Taxi and Wine Tours provides customized private wine tours, elite wedding transportation, high-grade taxi services, and delivery service in all parts of the region.
They have professional knowledge of hotels, local wineries, restaurants and other Santa Ynez Valley attractions. This "transport concierge" company is sure to get you safely to your destination.
Try out a visit to a few of the excellent wine estates in the valley for wine tasting, golfing at the Alisal Guest Ranch Resort golf course, or go fishing on Lake Cachuma.
Also, take advantage of the luxury, air-conditioned vehicles owned by Solvang Taxi and Wine Tours for airport transfers.
10. Hans Christian Andersen Museum
The Hans Christian Andersen Museum is a museum devoted to making the public understand and enjoy the celebrated author Hans Christian Andersen and his reputable works.
The museum is situated on the top level of the Book Loft Building and features a display of exhibits that describes Andersen's life and works.
These exhibits display models of his childhood home, look into the unpaid love he had for Jenny Lind – "the Swedish Nightingale," showcase characters from his books as well as early editions of his stories.
You would enjoy various activities in this museum, including mini-lectures, guided tours, Hans Anderson festivals and parties and festivals
For visitors of this museum, they can enjoy various activities, including guided tours, mini-lectures and Hans Anderson parties.
Address: 1680 Mission Dr, Solvang, California
11. Things to See in Solvang: The Jule Hus
It doesn't matter the time of the year; once you are in the holiday spirit, a visit to the Jule Hus Christmas store would be wor-th it.
This store specializes in gathering articles, ornaments and other beauty elements to the satisfaction of local and visitors of Solvang. You can go get a Christmas ornament, pick up beautiful decorations, and also enjoy the amazing Danish building.
The more you stay, the more reasons you find to stay around the Jule Hus!
Address: 1580 Mission Dr, Solvang, CA 93463, USA
12. Taste the Best Wines at Rusack Vineyards
One of the best things to do in Solvang, CA, is a visit to Rusack Vinyard.
Known for producing world-class wines, Rusack Vineyards is a small vineyard and winery smuggled among the undulating hills of Ballard Canyon. It is owned by Geoff and Alison Rusack but is under the management of Steven Gerbac – the winemaker.
Rusack Vineyards is a household brand, and its label, a Catalina tile, signifies "the beauty of the perfect blend of art, craft, earth, and family," thereby possessing a gorgeous setting for you to enjoy wine tastings and picnics.
Its modern tasting room has an ample redwood deck, built around four fine oaks, providing stunning vineyard views in which visitors can taste some of the finest vintages of the estate. So, while relaxing on the oak-shaded deck, you can sip Rusack's premier handcrafted wines, and you can order a homemade picnic onsite too.
Address: 1819 Ballard Canyon Road, Solvang, California.
13. Window-Shop at The Farmers' market
Do you plan on visiting Solvang on a Wednesday? Don't forget to stop by the local farmers' market. This market takes place on First Street every Wednesday afternoon and is one of the best things to do in Solvang.
If are one person who loves sights of fresh fruits, vegetables, flowers and other produce, then there is no exception to Solvang's farmers market.
In addition to the fresh fruits and produce, you will see cheeses, bread, nuts, prepared foods, and other fun foods. There are even plants and flowers.
14. Get Back to the 1900s at Solvang Vintage Motorcycle Museum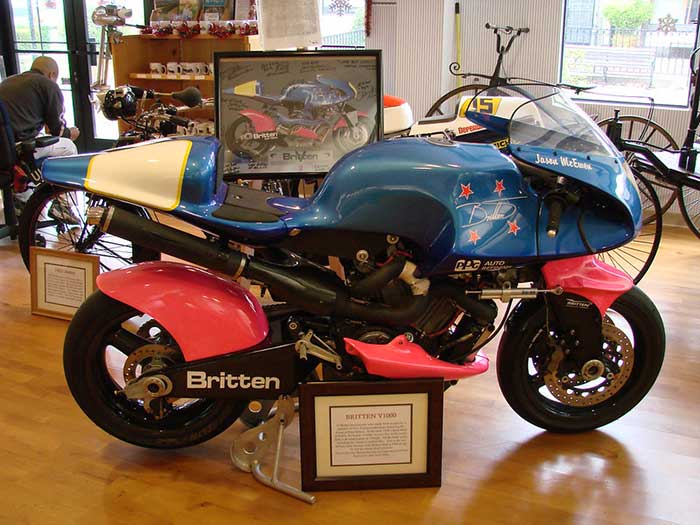 The Solvang Vintage Motorcycle Museum, which is situated in a one-time Solvang Designer Outlet Center, houses a private collection of scarce and vintage European race bikes and motorcycles.
The museum is owned by Virgil Elings, and the motorcycles are from his personal collection. The museum features various rare, classic models of motorcycles and took him some twenty years to gather. There is a selection of American, British, European, and Japanese bikes dating back to the 1900s until today, with names like BMW, Ducati, Gilera, Triumph and Velocette.
In a bid to maintain constant change, the museum displays alternating exhibits every single month, which means you are meeting something new!
Address: 320 Alisal Road, Solvang, California.
15. Collect Special Items at Solvang Antiques
Situated in the center of Copenhagen Drive's shopping village, Solvang Antiques is the largest and most reputable antique shop in Santa Ynez Valley. It features various hand-collected antique and vintage speciality and decorative items.
This wold-renowned store is owned by Dwight and Arlene Steffensen and has something for both casual observers and serious archivists ranging from silver, cut glass, and porcelain to sculpture, jewellery and fine art.
The store also houses the Solvang Antiques Fine Art Gallery, which has more than a thousand sq ft of contemporary artworks exhibits (gotten from Judith Hale Gallery) and fine antique art.
Solvang Antiques is open every day of the week,  so don't miss out!
Address: 1693 Copenhagen Drive, Solvang, CA
Want to spend more time in California, here is a list of things to do in Sunnyvale, fun things to do in Burbank and things to do in Chino Hills for a memorable time.
16. The Kids Would Enjoy Hans Christian Anderson Park
For Hans Christian Andersen, it is the story of a distinguished Danish writer of fairytales, which the majority of us grew up with. To get into this park, you go through a fairytale castle gate, and that is just normal for a park bearing his name.
The Hans Christian Anderson Park is a delightful world for kids of all ages, and if you are thinking of what to do in Solvang with kids, you should visit this place. During winter, they can have fun at the skate park, and beside it is a small playground for the little ones to get along.
There are more playgrounds spread across the park, with one having three levels which allow kids to climb to the top and then slide into the grass. Also, the more daring kids can go wall-climbing.
What about a music-making machine that makes quaint peals, just like in fairytales?
There are many picnic tables scattered all over the area for parents to relax so that you can use that too! Be sure you stock up nice Danish pastries before heading to the park.
Solvang has got several great options; just explore them!
Address: 633 Chalk Hill Rd, Solvang, California
17. What to Do in Solvang, CA: Take Part In The Annual Events of Solvang
Throughout the year, Solvang witnesses lots of spectacular events. Most of Solvang's annual events attract visitors into Solvang, and you can be a part of any of them.
They include Solvang Danish Days in September. Solvang (Grape) Stomp in October and Julefest holiday festival, which starts at the end of November and runs through December,
If you are in the area at any of these times, visit an event to have a good time!
18. One of the Top Things to Do in Solvang, CA: Tour Solvang on Horses!
Solvang is full of excitement, and that didn't just come into play. You can take a walk into the past by riding through the streets of this town on a historic horse-drawn trolley.
Solvang Trolley & Carriage services are owned and managed by the Orona family. It offers rides to visitors in a 'Honen' or trolley – a special Danish carriage. This trolley is pulled by two pairs of very fit Belgian horses by the names Claire, Coco, Rita and Stella.
The Orona family dresses up in a conventional Danish outfit and take guests along some of the most popular landmarks in Solvang while sharing their pool of knowledge and enthusiasm about the history of the Santa Ynez Valley and Solvang.
Every day, this horse-drawn trolley rides through the same route and seats close to twenty riders. Make sure you get this glorious wrap-around view of Solvang.
Address: Copenhagen Drive, Solvang, California.
19. Experience nature at Nojoqui Falls Park
Now, this is something you'll find interesting, especially if you are a lover of nature. It makes the list of the top Splvang attractions.
Located about ten minutes to the South of Solvang, Nojoqui Falls Park is one stunning proof of natures power. Its pretty drive meanders past cattle ranches and fields until you get to the park. It is a shaded trail that takes you through a delightfully shaded forest up until you reach the waterfall.
If you prefer using your feet, it will take some thirty minutes of the easy, smooth walk until you reach the waterfall. You can also take some breaks in the shady forest, with this tall waterfall offering you nice notes to listen.
Address: 3190 Alisal Rd, Gaviota, CA 9311720.
20. Enjoy great taste at Lincourt Vineyards
Located in Santa Barbara County, Lincourt Vineyards is cloistered in the hills of Lompoc and Buellton towns. It is a family-owned and managed wine estate that sees to the production, marketing and distribution of admired handmade wines.
This winery is owned by the Foley Family and overlooks Santa Ynez Valley's, Alamo Pintado Vineyard. It is wrapped by vineyards, picnic grounds, stunning gardens and undulating lawns, making it the perfect spot for a day of relaxation and wine tasting.
There were farmhouses during the dairy days if this estate and one of them has transformed into a simple and pleasant-tasting room where visitors have a taste of the winery's liquid delights.
Lincourt imploys lasting methods for winemaking, farming, and business practices in producing some of the finest wines in the country.
Address: 1711 Alamo Pintado Road, Solvang, California.
21. A Ride Through Solvang
One of the best fun things to do is cycling through Solvang and the Santa Ynez Valley. It just requires you to slow down and take an easy ride on your bicycle whilst exploring the Santa Barbara County wine country
Prepare your mind as you go on an ultimate adventure, cycling through Central Coast of California. You can go pro-cycling, join training camps or even mountain biking – Solvang has everything!
Explore cycling itineraries like Scenic Family Bicycle Ride, Solvang to Ballard Canyon Loop, Country Ride: Alisos Canyon Loop, and "Sideways" Movie Bike Tour. These rides allow you to see scenic countryside, restaurants, shops and more!
22. Solvang's Must-See: Shoestring Winery
Shoestring Winery is positioned at the gateway to the alluring Santa Ynez Valley and is owned and operated by a family (Bill and Roswitha Craig), with a specialization in Sangiovese and Pinot Grigio varietals.
Shoestring has a profile of making hand-farmed and handcrafted wines, ranging from traditional French-style Rosé to light and revitalizing Pinot Grigio to oak-barrelled Merlot and prizewinning Sangiovese.
While wines can be purchased onsite or online, this winery allows the public to come for tastings. Shoestring Winery also covers special events, with the service of a western-style barbecue looking over groves of olive trees and the vineyards.
Address: 800 East Hwy. 246, Solvang, CA.
For a fun time in California, don't miss our list of fun things to do in Fresno, Santa Cruz, Daly City, and Fremont.
Plan a Trip to Solvang
Aolvang provides everything required to leave you thrilled. From the unique architecture to historical attractions to antique shops, wedding venues, captivating museums, restaurants and parks, you would be left in ecstasy.
So, start planning your trip to Solvang now. Also include your loved ones and the kids, because there is something for everyone!
Have a cool trip.