Fullerton is a beautiful city in California with a wonderful Mediterranean climate founded in 1887. Historically known to be a center of agriculture, Fullerton was originally an area for growing oranges and other citrus crops.
Fullerton is located about 22 miles from Los Angeles in northern Orange County and is known for its abundant nightlife in its downtown.
Fun things to do in Fullerton cuts across visiting its numerous fun-filled centers which include parks, award-winning restaurants, historical preserves, educational centers, museums, and several other interesting centers,
This city has an amazing time waiting for its visitors who would want to explore some Fullerton attractions, are you visiting Fullerton?, below are the best things to do in Fullerton, Southern California.
Things to Do in Fullerton
1. Muckenthaler Art and Cultural Center
The Muckenthaler House presently known as The Muckenthaler Art and Cultural Center, is a community art and cultural center located in Fullerton, its vast mansion is designed with Spanish Colonial Revival style.
The Muckenthaler Art and Cultural Center sits on an 8.5-acre estate with a total of 18-rooms where different arts and culture-based occasions are hosted throughout the year.
It was built by Walter and Adella Muckenthaler in the year 1924 and presently over 60 theatrical and musical performances, gallery exhibitions, festivals, and several other events are hosted here every year as a result of its uniqueness.
Added to that, they also carry out educational sessions on art for individuals of all ages with over 45 outreach sites in various areas all over the county.
The center is also perfect for hosting weddings and corporate events as a result of its wonderful looking gardens and surroundings and these attributes have won the center several awards so far.
Address: 1201 W Malvern Ave, Fullerton, CA 92833, United States
2. Disneyland Park
Located less than ten kilometers south of Fullerton close to Anaheim is Disneyland Park, an adventure park that is worth visiting while you are in Fullerton.
Established and opened in the mid-'50s, it is one of the two distinct parks which sits on Disneyland Resort.
Being an economic landmark, it has attracted lots of tourist and visitors since it's establishment, adding to the growth of several businesses, hotels, and restaurants around the area.
There have been some expansion and additions done to the park since the 90s which includes features like 170 acres full of amusement park-style rides, restaurants, live entertainment venues, and notable figures from classic Disney movies.
3. Clayes Performing Arts Center
One of the interesting places to visit in Fullerton for art lovers is the Clayes Performing Arts Center, located at the California State University in Fullerton.
This state-of-the-art performance facility was named after donor Joseph A.W. Clayes III and Cal State Fullerton alumnus.
It has unique features cutting across several disciplines and arts with perfect settings representing each discipline or art.
Some examples of perfect attention-grabbing settings in the center includes the Vaughncille Joseph Meng Concert Hall, known for its wonderful acoustics; the intimate thrust-stage James D. Young, designed to display actors in the middle of the space; and the black box Hallberg Theatre, known for its flexible seating with perfect setting for new or experimental productions.
Other features of the Clayes Performing Arts Center includes three special performance arenas which are the Little Theatre, the Recital Hall, and the Arena Theatre.
These three special venues host and presents various performances and shows all through the year.
This wonderful art center also comprises of a dance studio, a costume and scene shop, and several other added significant venues.
This makes what to do in Fullerton for a fun time, do consider for your bucket list.
Address: 800 N State College Blvd, Fullerton, CA 92831, United States
4. Fuoco Pizza
Just as its name implies, Fuoco Pizza is a restaurant known for its Napoletana pizza production bringing a bit of Italian food style into Fullerton.
The name Fuoco means "fire" in Italy and it was given to the restaurant because of how the pizza is produced using a traditional wood-fired oven.
This wood-fired oven built and designs in Naples by artisan Stefano Ferrara emits about 1000 degrees of pure heat which makes the pizza unique and perfect for consumption.
The pizza restaurant has been owned and managed by three generations of Italians and its menu consists of varieties of pizzeria classics like calzone, antipasti, and insulate with different handmade pizza, panini, and several delicious traditional Italian desserts.
Visit this outstanding Italian restaurant during your visit to Fullerton and enjoy some of their freshly made pizza.
You can also try out some of their specials like the Margarita Mondays and Half-Price Wine Wednesdays.
Address: 101 N Harbor Blvd, Fullerton, CA 92832, United States
5. Fullerton Museum Center
A perfect place for historians and art lovers, the Fullerton Museum Center was established as a center to draw the attention of many to history, the humanities, science, and art.
It is a learning center with varieties of important educational programs and historical exhibitions aimed at inspiring interested personnel.
Having been in existence for more than a century, there are lots of remarkable displays and exhibits that educate, inspire, engage, and motivates scholars in their venture in arts and other related fields.
The museum houses two major galleries one of which is the Leo Fender Gallery. Its collection includes exhibits like the Leo Fender guitar and its rich history in Fullerton as well as other unique artifacts from 20th and 21st-century renowned cultures.
Added to that, the museum also offers various educative programs such as concerts, lectures, art classes, and also special programs for children all year long.
This is a perfect addition to your list of fun things to do in Fullerton if you're going with kids, the museum is open six days a week from noon till late evening.
Address: 301 N Pomona Ave, Fullerton, CA 92832, United States
6. Fullerton Golf Course
There a quite some golf courses in orange county but the Fullerton Golf Course is unique among all for its narrow fairways, scenic holes, and remarkable fields.
Having a total of 18 holes, the course's is large enough to host individuals of various age-grade, be it children or adults.
Its field is geographically adequate for golfing with a perfect landscape for elevation change.
Its grasses are dry most of the year which makes long-distance shots tricky at times even for long-time players.
There are guides and PGA teaching pros who are ready to assist and teach you if you are inexperienced or can't play. Add this to your list of places to visit in Fullerton if you are a golf lover.
This makes what to do in Fullerton for golf lovers, do book some tee time during your visit to this part of California.
Address: 2700 N Harbor Blvd, Fullerton, CA 92835, United States
7. Early Bird
Founded by Marcelo Caraveo and Tank Menzies, Early bird is a unique restaurant in Orange County that was established with aim of making good food and coffee accessible to interested diners.
This well-organized restaurant is presently owned and managed by Adrian Padilla who ensures the careful preparation of various delicious cuisines with locally sourced Californian ingredients gotten from local producers and farms.
Examples of dishes available on the menu include country chicken waffles, light and fluffy eggs benedict, griddlecakes, chicken waffles, and sandwiches, all handmade from scratch.
Other dishes available for order in the restaurant includes Roasted Nebraskan Rib-Eye Steak served with Two Eggs Sunny Side Up, Duck Confit Hash, and Carnitas Chilaquiles alongside Fried Tortillas in Ancho Chile Sauce.
Visit the Early Bird restaurant for breakfast, brunch, or lunch to have a taste of any of their delicious cuisine of your choice.
Address: 1000 E Bastanchury Rd, Fullerton, CA 92835, United States
8. Craig Regional Park
Also located in Fullerton, north of the campus of Cal State Fullerton, is the Craig Regional Park which sits on about 125 acres of land space.
This amazing park has several natural befitting features which include a lake, several creeks, rolling hills, and many shady treed areas where picnics or afternoon walks can be conveniently carried out.
There are also varieties of features for sport lovers which comprise of a basketball and volleyball courts, baseball and softball fields, and also horseshoe pits.
Craig Regional Park is a perfect place to have a comfortable and relaxing time especially during the workweek or early in the morning when there are lots of available quiet places.
Address: 3300 N State College Blvd, Fullerton, CA 92835, United States
9. Marconi Automotive Museum
Located in a renovated food processing facility in Tustin, off interstate 5, 25 minutes southeast of Fullerton is the Marconi Automotive Museum.
Establishing the Marconi Automotive Museum was not actually on the agenda of its founder when he initially moved to California from Indiana in the 50s.
However, after an outraging success in his vitamin and supplement business, he decided to start a collection of vintage automobiles and in the mid-'90s this collection launched his world-class car museum.
If you are an automobile lover, don't forget to add this museum to your list of fun things to do in Fullerton as you get a chance to see various spectacular American muscle cars and hot-rods as well as European sports cars.
10. Matador Cantina
Bringing Mexican dishes to the street of Fullerton, Matador Cantina is a notable Mexican restaurant known for its contemporary and traditional Mexican-inspired foods.
Known for its outstanding dishes, this restaurant menu comprises of different delicious and modern age dishes specially prepared by Executive Chef David Dennis.
Its dishes consist of high-quality ingredients which include Carnitas, Shrimp Ceviche, Enchiladas, Jalapeño Bacon Wrapped Scallops, Burgers, Grilled Mahi-Mahi, and Paella.
Not only is the restaurant dishes Mexican specialties, most of its drinks as well are finely selected significant tequila collected across Mexico.
There are also several handcrafted tequila-based wines, beers, and cocktails specially picked from different areas around the world.
Matador Cantina is open every day of the week, feel free to stop by for lunch or dinner to have a taste of their various Mexican specialties.
Address: 111 N Harbor Blvd, Fullerton, CA 92832, United States
11. Crystal Cathedral
One of the spectacular humanmade structures in Southern California is the Crystal Cathedral, located close to Garden Grove on Chapman Avenue.
This building houses one of the world's largest pipe organs and it is speculated to be the largest glass structure of that nature in the world.
The cathedral beauty is increased under an intense California sun as its mirror-like towering surface which magnifies and reflects light portraying the sparkles and luster of a beautiful natural crystal.
You can take a ten minutes ride southwest of Fullerton to visit this spectacular glasshouse cathedral. Try attending one of its ongoing service to get an inner view of the Crystal Cathedral.
Address: 13280 Chapman Ave, Garden Grove, CA 92840, United States
12. STAGEStheater
Among the perfect places to visit in Fullerton for entertainment is the STAGEStheatre, a center established to nurture and display acting talents creating an environment for artists, directors, actors, writers, and designers to function effectively.
This theatre center tries as much as possible to portray interesting literary works on display for the sole entertainment of visitors and viewers.
They display theatrical literature ranging from classics to exciting world premieres, indifferent well laid out and organized stages that perfectly fit the act.
Also, STAGEStheatre have educational programs and opportunities for internship that helps train and improves the talents of inspiring artist and technicians.
They also focus on promoting local schools and community interest in theatre and performing arts with entertaining plays as well as dramas.
A visit to STAGEStheatre is worth adding to your list of things to do in Fullerton.
Address: 400 E Commonwealth Ave, Fullerton, CA 92832, United States
13. Laguna Lake Park
One of the fun things to do in Fullerton for nature lovers is a visit to Laguna Lake, a beautiful outdoor park with a conducive environment perfect for relaxation.
The are several trials that can be used for hiking, jogging, walking, running, horseback riding, or cycling around Laguna lake which is at the center of the park.
While in the park, you can also engage in fishing activities as the lake is home to several aquatic animals like catfish, bluegill, rainbow trout, and bass.
The park is also perfect for picnics as there are lots of relaxing and comfortable corners below the dam which gives a suiting scenic view of the lake.
The Recreation Riders of Fullerton also find comfort in the Laguna Lake Park where they carry out most of their activities and shows using its available facilities like show rings, riding rings, and grandstand seating.
Visiting this park can also be added to your list of fun things to do in Fullerton with kids.
Address: 3120 Lakeview Dr, Fullerton, CA 92835, United States
Are you considering exploring Washington? check out our guide on things to do in Tacoma and things to do in Spokane for a fun time in these cities in Washington
14. Bootlegger's Brewery
Bootlegger's Brewery is a popular artisan brewery in Orange County, in fact, one of the largest in this county.
It was founded by a homebrewer, Aaron Barkenhagen in 2008 and it is known for its production of specially crafted beers which includes Knuckle Sandwich DIPA, Palomino Pale Ale, Rustic Rye IPA, German-style Old World Hefeweizen and lots more.
The Bootlegger's Brewery central office and its tasting room are located in two separate locations as a result of increasing production capacity and distribution.
You can find its central office on Truslow Avenue where they recently acquired and their tasting room is located in Downtown Fullerton on Highland Ave.
The brewery's motto is "Drink Fresh, Drink Local" and visitors can book an appointment for a guided tour around the brewery.
15. Fullerton Arboretum
Taking about 26-acre land space, Fullerton Arboretum is a large green space, and a natural garden is made up of over 4,000 varieties of plants collected from different parts of the world, a modern agricultural museum, and neatly connected walking trials.
Fullerton Arboretum is the largest garden in Orange County, located right on California State University campus with the sole aim of preserving endangered or nearly extinct species.
There are lots of networking tracks in this garden which links the four major components of the garden which are Mediterranean, Woodlands, Cultivated, and Desert.
Some of the constituent categories of plants in the garden include a beautiful collection of Cycads, a section for Southern California native vegetation, an outstanding Children's Garden with brightly colored beautiful plants, and a rare fruit grove.
The Fullerton Arboretum also engages the public in some educative activities focused on enlightening on different aspects of nature which includes bird-watching and water conservation.
This is a wonderful place to visit with the entire family including kids while in Fullerton, feel free to add this to your list of things to do in Fullerton.
Address: 1900 Associated Rd, Fullerton, CA 92831, United States
16. Les Amis
Filled with varieties of well prepared Mediterranean and Middle Eastern cuisine, Les Amis is a renowned frequented local restaurant located on West Wilshire Avenue in Fullerton.
With several vegan dishes as well, feel free to visit Les Amis for lunch and dinner even if you have some dietary restrictions.
Previous guests have described the restaurant as trendy, comfortable, and inviting. As such, it often draws significant crowds during peak times.
Various testimonies from previous guests account for the restaurant's accountability, neatness, comfortability, and also hospitable customer service.
On most occasions, Les Amos is often crowded with people especially in evenings and spring and fall, when its indoor and outdoor seating are occasionally filled up.
This place is worth adding to your list of restaurants to visit while in Fullerton.
Address: 128 W Wilshire Ave, Fullerton, CA 92832, United States
17. Cal State Fullerton's Campus
Many attraction centers like sporting events center, wide-open spaces, and several fun-filled centers are located on college campus, but unfortunately in most cases, college campuses are neglected while compiling vacation attraction locations.
Located on North College Boulevard, Cal State Fullerton campus has lots of interesting attractions ranging from fields and stadiums for the athletic teams, bookstore, and art center.
While you are in Fullerton, visit Cal State Fullerton's campus to engage in any available fun activity of choice or check out their website to access their calendar of events and plan the most perfect time to visit.
This makes what to do in Fullerton for some exploration time, do meet amazing sights and buildings as you explore this Campus.
Address: 800 N State College Blvd, Fullerton, CA 92831, United States
18. Stanley Ranch Museum and Historical Village
Located in Garden Grove just 20 minutes southwest of Fullerton, The Stanley Ranch Museum and Historical Village was previously owned by a relative of young Walt Disney.
The ranch is said to be small using California ranch standards and its garage was often used as a studio by young Walt Disney before he established the global entertainment empire.
Stanley Ranch Museum and Historical Village is made up of lots of buildings and many historical Disney characters which includes the initial prototype of Mickey and Minnie Mouse at the early stage of their creation.
The ranch is not always open for visitors, therefore if you plan to visit, try giving them a call to register for a guided tour or check out their website to know their various schedules.
19. The Summit House Restaurant
One of the best things to do in Fullerton is a meal at The Summit House Restaurant, this is a popular luxurious, high-class restaurant with its dining space stationed in a position that gives a scenic view of beautiful gardens.
It is owned by General Manager Mark Elliot and offers varieties of delicious modern American cuisine.
There are also several traditional special dishes prepared using carefully selected unique ingredients mostly gotten from local farms and producers available on the menu for diners pleasure.
Some of the delicious dishes in the restaurant menu includes Chesapeake Style Crab Cakes with dill horseradish aioli, Escargots Bourguignon in a rich Pernod brandy butter, and Prince Edward Island Mussels with white wine and applewood smoked bacon added with garlic leek cream.
Other special dishes include oak wood-grilled Skuna Bay Salmon with a touch of sautéed Tatsoi spinach in a cabernet sauvignon infusion.
You can also order a Prime Filet Mignon which goes with a Gruyere au gratin potatoes in a port wine reduction and Chilean Sea Bass Oven-baked using sweet chili glaze with a touch of cilantro jasmine rice.
There is also a collection of carefully selected wine from across the world available to complete various cuisine.
Address: 2000 E Bastanchury Rd, Fullerton, CA 92835, United States
20. Escapade Games
One of the top things to do in Fullerton for game lovers is some game time at Escapade Games.
Escapade Games brings the fun of a live escape room to this area, this is a game of a group of two to 6 people, the goal is quite simple, but as well challenging.
The goal is to escape from a room that would be locked within 60 minutes, to escape you will need to find clues in the room, unlock hidden doors and solve challenging puzzles.
The thrill in the room brings the fun at Escapade Games as the room consists of decorations, theme music, and a fun atmosphere to see you diving into the storyline.
Are you an adventurer seeker looking for new experiences, unforgettable feeling, or an adrenaline rush, a visit to Escapada is perfect for you and your friends.
Take to having a fun time during your visit to Fullerton, California, they are opened every day of the week, Mondays to Fridays sees opening time of 3:20am and closing time at 11:20pm whereas Saturday and Sundays sees opening time at 11:20am and closing time at 11:20pm.
Address: 624 N Harbor Blvd, Fullerton, CA 92832, United States
21. Fullerton Downtown Plaza
Surrounding the Fullerton Museum Center is the Fullerton Downtown Plaza, a 1.2-acre space that features entry monuments and arches, decorative paving, large freestanding pilasters, a playful fountain, an outdoor stage, and colorful banners.
Fullerton Downtown Plaza also consists of many tree-shaded seating under a series of Gold Medallion Trees comfortable for relaxation.
It is also used as the converging point for the Downtown Fullerton Market which occurs Thursday afternoons from April to October.
Some features of the market include live entertainments, a variety of fresh produce, arts and crafts, and a beer garden for shopping, playing, eating, and socializing.
Address: 125 E Wilshire Ave, Fullerton, CA 92832, United States
22. Bourbon Street Bar & Grill
Unlike most restaurants in Fullerton, Bourbon Street Bar & Grill is a luxurious restaurant that prepares and serves delicious cuisine in a Southern Inspired style using carefully selected local ingredients.
Located on Commonwealth Avenue in downtown Fullerton, its building is a historical structure and they endeavor to uphold these symbol by the epic Southern Inspired cuisine on their menu which tells the age-old traditions of Fullerton.
In the restaurant menu include dishes like Southern sliders of pulled pork and smoked brisket, Classic Chicken Gumbo with dirty rice, Cayenne Pepper Buffalo Wings, Shrimp Jambalaya, chicken, and Fried Shrimp Po'Boy.
There are also different collections of drinks and beverages like spirits, wines, beers, and handcrafted cocktails available in its bar to go with your selected cuisine.
You get to enjoy your meal as you get entertained with live music, or karaoke, feel free to add this to your list of things to do in Fullerton.
Address: 110 E Commonwealth Ave, Fullerton, CA 92832, United States
23. Maverick Theater
Maverick Theater is a remarkable theater in Fullerton, founded by Artistic Director Brian Newell in the year 2002.
Its first official show was an Elvis Presley musical given the title "The King", presently the theatre hosts different performances with two major stages which are a larger black box stage for plays and a cabaret stage for musicals.
The Maverick Theater is popular for hosting several widely known shows and Cinema Productions which includes many popular films and the revival of famous "The Rocky Horror Show".
Other popular productions of this wonderful theatre includes The Hobbit, A Few Good Men, Shakespeare's Romeo and Juliet, and One Flew Over the Cuckoo's Nest.
This venue is worth adding to your list of places to visit in Fullerton.
Address: 110 E Walnut Ave, Fullerton, CA 92832, United States
24. Wild Goose Escape Rooms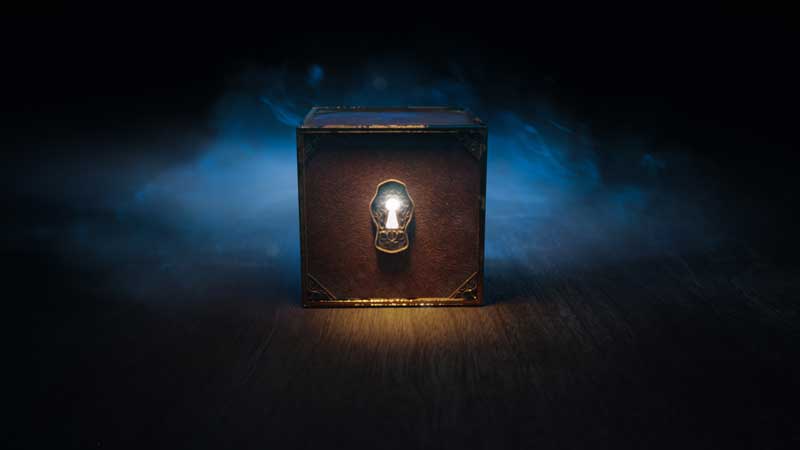 Fullerton, Orange County's largest escape room, is called Wild Goose Escapes. Another location for the franchise may be found in Orange County's Huntington Beach.
Play a brand-new reality game while applying your logical abilities to decipher hidden messages and find the answers that will enable you to complete your task!
The Wild Goose Escape Rooms are the perfect activity for anyone seeking a romantic night, a fun night with the family, or something to do. Test your ability to solve problems and locate clues by going to this attraction.
This venue is enjoyable for everyone because it specializes in business office parties, family reunions, team building, special events, and celebrations.
The facility offers over a dozen escape rooms, all of which are fun and challenging, but if you wish to try something a little more tasking, try the SASHA escape room.
If you feel stuck in any of the rooms, you can ask for hints that will help but will not completely take away the fun of escaping by yourself.
Address: 123 W Amerige Ave, Fullerton, CA, USA
25. Coyote Hills Golf Course
If you seek a standardized golf course while on your vacation trip in Fullerton, CA, go to Coyote Hills Golf Course, the 18-hole par 70 award-winning course has five different tees and scenic views of Orange County and Los Angeles.
The Southern California top-tier golf courses offer a fantastic golfing experience. Develop your talents with the staff of golf professionals while you intensify your passion for the sport.
Even if you are a newbie, progress is possible thanks to the remarkable practice space, in-depth training, and competitive and social play possibilities.
Be a part of the golf membership program that is expanding the quickest. The lowest prices, product discounts, food, and drink specials, free range balls, and appreciation events are available.
The course offers a stunning setting for hosting events of all kinds and types, including wedding receptions, fundraising galas, golf tournaments, holiday parties, bar/bat mitzvahs, business meetings, etc. It is among Orange County's most lovely locations to get married.
Address: 1440 E Bastanchury Rd, Fullerton, CA 92835, USA
26. Lemon Park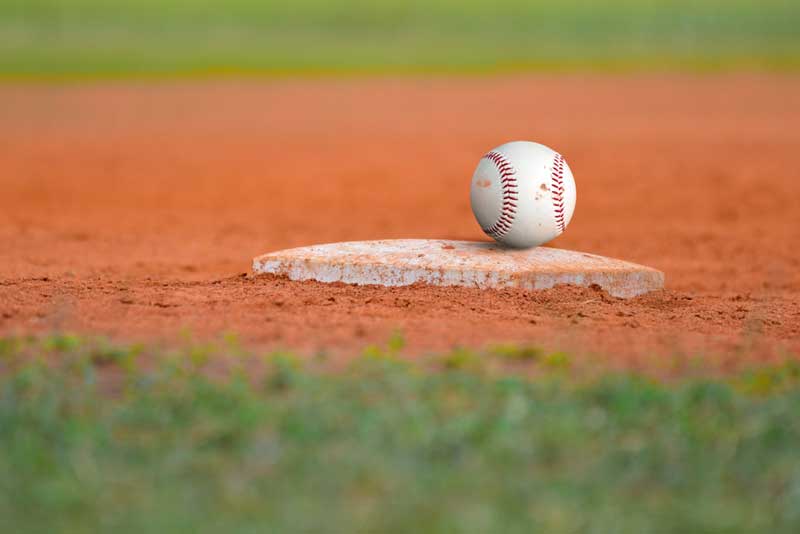 Lemon Park, home to the Maple Neighborhood Center, is a wonderful place for young people and people of all ages to unwind. The park is ideal for activities with medium-sized groups because of its sizable picnic space and sports areas.
It bears the name John Francis "Pep" Lemon, a former Fullerton park superintendent. He spent more than 29 years serving the city.
Parking, restrooms, and other facilities which have wheelchair access are also available at this park. Concession stands are also available if you don't want to bring your food.
A spray pool is another highlight of Lemon Park. However, it's only open on the weekends from 12 to 5. Wearing a swimsuit is mandatory, but you are welcome to bring your beach balls, water balloons, and other water toys.
The Lemon Park Pavilion is ideal for your outdoor celebration with its sizable basketball courts, picnic area, spray pool, and playground (during the summer months). The prices are surprisingly affordable.
Address: 701 S Lemon St, Fullerton, CA 92832, United States
Take to exploring other parts of California during your trip to Fullerton, here is a list of the best things to do in Santa Ana as well as things to do in Ventura for a fun time.
Plan a Trip to Fullerton
Fullerton is a fun-filled city consisting of several exciting and captivating things to do and places to visit for adults and kids.
Start to plan a trip for you and your loved ones, feel free to pin this article as a guide to easily fall back to while making your bucket list of things to do in Fullerton.