Looking for the best and fun things to do in Roseburg, OR?
Roseburg is a small city in Oregon, but despite its size, it offers plenty of things to do for both the locals and visitors alike. The city has numerous hiking trails and waterfalls offering hours, days, and weeks of fun outdoors.
Roseburg and its environs have also started to become a stake in the winery and grape growing industry. There are the likes of HillCrest Winery and Distillery, Reustle Prayer Rock Vineyards, Cooper Ridge Vineyards, Melrose Vineyards, Girardet Vineyards & Winery, and Foon Estate Vineyard. These will keep any wine enthusiast engaged for days.
This city is also popularly known for fishing, rafting, and waterfall sightseeing activities. There are a lot to check here, so let's see some of the top things to do in Roseburg, Oregon.
Things to Do in Roseburg
1. Visit Watson Falls
One of the best ways to explore the nature of Roseburg, OR, is through Watson Falls, and it is worth adding to your list of things to do while in the city.
Watson Falls near Roseburg, Oregon, is a lightly-trafficked trail with a loop that is less than a half-mile in length.
It has a moderate difficulty level and includes Watson Falls, a scenic 272-foot waterfall that cascades over the valley's basalt lava rock formations.
The waterfall is also said to be the third-highest, and hikers can walk across the wood bridge directly below.
The Watson Falls trail is best visited from April through November, and it is also a popular spot to observe birds or indulge in nature walks. Dogs are allowed on the trail.
2. Take a walk in Discovery Garden
A visit to the Discovery Garden is one of the top things to do in Roseburg. This garden was created totally by volunteers with the Master Gardeners, an Ohio State University Extension program.
All through the year, Discovery Garden provides self-guided tours as well as informative excursions led by Master Gardeners.
You will love the beautifully and carefully cultivated flowers and plants here. The Master Gardeners also organize classes on the application of sustainable gardening practices.
Here, you will learn about numerous elements of horticulture. They also offer demonstrations of ecologically appropriate management techniques as well as the opportunity for visitors to prune roses and decorative and fruit trees.
Address: 101 River Forks Park Rd, Roseburg, OR, USA
3. HillCrest Winery and Distillery, Roseburg, Oregon
One of the best things to do in Roseburg for wine lovers is visiting the HillCrest Winery and Distillery, and it is worth adding to your checklist.
The HillCrest Winery and Distillery can be described as the place where the "Oregon Pinot Noir" was first produced, and it is the oldest estate winery in the state and was a participant in the development of "Oregon Wine."
The winery was established in the year 1890 by Richard Sommer, known as the "Father of Oregon Wine," and is still in operation by innovating and leading the path for the next generation.
Hillcrest was one of the fifteen wineries in the world and the only one in the United States to be acknowledged as an innovator in the world in 2014 during the Stift Klosterneuburg, 900 years celebration of the oldest winery in the world.
The winery and distillery are open from Monday through Friday from 11:00 am to 5:00 pm.
Address: 240 Vineyard Ln, Roseburg, OR 97471, United States
4. Reustle Prayer Rock Vineyards
Reustle Prayer Rock Vineyards is a family-owned and operated vineyard that is worth adding to your list of places to visit in Roseburg, OR.
Visitors can "feel genuine warmth," the winery makes its guests feel like old acquaintances, offering lively conversations, great wines, and a stunning view of their vineyards.
A walkway that is paved winds between the garden, French Lavender, and colored stones to the fruit tree before it comes to the patio that overlooks a pond and vineyards.
In summer, guests can sip wine under shade umbrellas. There are chickens wandering around the property.
Address: 960 Cal Henry Road, Roseburg, OR 97471, United States
5. Picnic at Stewart Park
If you are searching for a place to picnic with the whole family, Stewart Park fits in well and makes our list of best things to do in
Located on the west side of town, it is a 236-acre park with complete facilities for all age categories. There is a playground with swings, forts, and slides.
There is a well-adorned pavilion – beautified with brilliant led lights – which can accommodate small and large gatherings. And in the summer, there are stage concerts performed on a half-shell dome roofed stage.
It also has a tennis court, golf courses, and baseball fields. Moving away from the grassy areas, you will observe the access to the Umpqua River and can as well take a stroll along the river.
More facilities include on-site toilets and parking areas.
 Address: 1003-2058 Stewart Park Dr, Roseburg, OR 97471, United States
6. Mount Thielsen
One of the top attractions that are worth adding to your list of things to do in Roseburg is Mount Thielsen.
Mount Thielsen, located within the southern region in Oregon's Mount Thielsen Wilderness, is an extremely popular outdoor destination within the region.
The wilderness and forests in the area offer opportunities for many mountain-related activities like hiking and skiing.
There are three trails for skiing at Mount Thielsen, each of which has the black diamond designation.
The Mount Thielsen Wilderness, which is more than 55 000 acres, also includes lakes and alpine park along with 26 miles of the country's Pacific Crest National Scenic Trail, which was chosen by the National Park Service in 2009 to be the top hiking trail in Oregon.
7. Indulge in different activities at Twin Rivers Vacation Park
Twin Rivers Vacation Park is a lovely park situated on the banks of the Twin River. It is a cheap,.clean, shaded and peaceful property, making it a great place to relax.
The park has various kinds of tents, paved roads, and RV sites with 20, 30, and 50 amp service. Other amenities apart from these include a country shop and a clubhouse.
Salmon and bass fishing are among the many usual summer activities that you can enjoy here, while visitors enjoy more steelhead fishing in the winter.
Activities available for you include swimming in the river while the kids would enjoy the playground. Interestingly, the park provides discounts to active military members.
You can also visit other attractions nearby, such as the River forks County Park.
Address: 433 River Forks Park Rd, Roseburg, OR 97471, United States
8. Cooper Ridge Vineyards
Another family-owned and operated winery in Roseburg, Cooper Ridge Vineyards, is a spectacular winery situated in the center of Umpqua Valley.
This vineyard estate of 25 acres is situated along Oregon's North Umpqua River and grows various varieties of wines.
The award-winning wines made through Cooper Ridge Vineyards include the Merrill-Ann Red blend Cuvee, Rose, Gruner Veltliner, Viognier, Riesling, and Tempranillo. Syrah, Merlot, and Pinot Noir.
Visitors are welcome to stop by in the Tasting Room every Friday, Saturday, and Sunday to enjoy an opportunity to taste wine and enjoy some small meals and a stunning panorama view of mountains east and west along with the valley to the west and east.
Address: 1389 Old Garden Valley Rd, Roseburg OR 97471, United States
Considering a road trip in Ohio? check out our list of top attractions in Findlay, Cleveland, Akron and Athens for a fun road trip.
9. Try out Mexican Dishes of Burrito Vaquero
Do you want a place why you can get top-class Mexican restaurants around Roseburg? If yes, Burrito Vaquero answers that.
This restaurant offers diners a wide variety of options to select from, such as aguachile, ceviche, churrasco, pozole, and more!
They offer very professional service and their employees put in a lot of effort into meeting your needs. Additionally, the price tags for the food are also relatively moderate, ensuring that you won't break your box.
The best part of Burrito Vaquero is that its meal servings are massive!
Address: 850 NW Garden Valley Blvd, Roseburg, OR 97471, United States
10. Umpqua Valley Arts Association
The Umpqua Valley Arts Association in Roseburg, Oregon, is a non-profit group that is committed to the understanding and appreciation for art, in addition to offering services to the art community, local organizations, and artists.
Visitors can enjoy a self-guided free tour through the association's six galleries. They can also participate in classes in art, purchase artwork to add to their own collection of artwork, and meet other art enthusiasts and artists, or organize a special event while at this attraction.
The Umpqua Valley Arts Association is open Monday through Friday from 10:00 am to 4:00 pm in addition to Saturdays from 10:00 am to 2:00 pm.
Address: 1624 W Harvard Ave, Roseburg, OR 97471, United States
11. Melrose Vineyards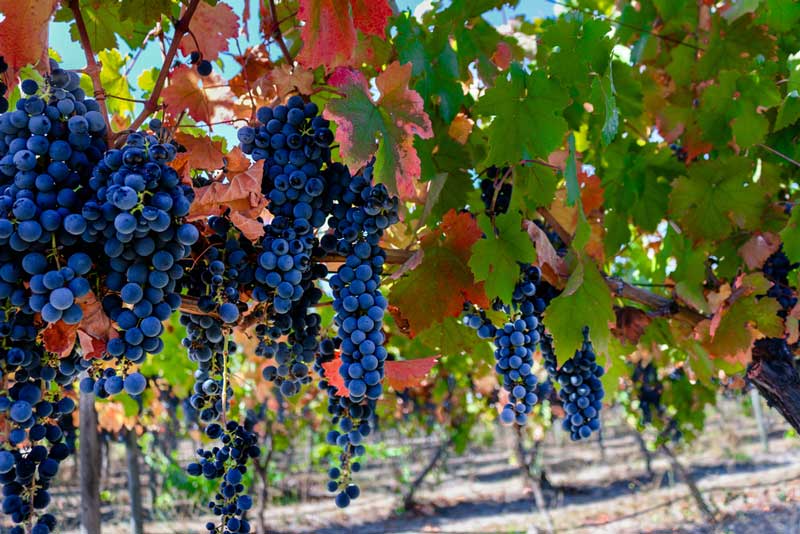 Melrose Vineyards span across approximately 250 acres of land, including two beautiful sections that run along the Umpqua River within the fertile Umpqua Valley of Oregon.
The winery is famous for its breathtaking landscape and beautiful views; the winery's tasting room is situated within a historic barn and is a sought-after spot for tourists and locals alike.
The charming barn has a gift shop that offers wines and food-related items.
Melrose Vineyards also hold events all through the year, including their annual Harvest Celebration and the Grape Stomp, Music in the Vines, All-You-Can-Eat Crab Feed, and many others.
Address: 885 Melqua Rd, Roseburg, OR 97471, United States
12. Appreciate Clearwater Falls
Do you love visiting and appreciating different kinds of waterfalls? If yes, then one waterfall you might want to see is the "Clearwater Falls."
Located in the well-known Umpqua National Forest, Clearwater Falls is only some minutes away from Roseburg city.
Getting to this fantastic waterfall would require you to go on a short hike. But the moment you hike to the waterfall, you'll be stunned by the beautiful scenery that this waterfall has to offer.
The waterfall itself has an elevation of about 30 feet, which is relatively modest. And despite this modesty, it is still a captivating little spring-fed waterfall, which means it flows all year round.
You will observe a log jam at the bottom of the falls. This is because the water flow is not enough to power to push the logs downstream, so they pile up beautifully for visitors to see.
In the end, a visit to Clearwater Falls is one of the best things to do in Roseburg, Oregon, and should be on your list. It promises massive excitement!
13. Abacela
Abacela, located in Roseburg, Oregon, is a winery that has been a success in viticulture and is an award-winning winery that is worth adding to your list of things to do in Roseburg, OR.
Its founders Hilda and Earl Jones, scientists with no knowledge of making wine, started planting the vines of the vineyard in the year 1995.
They relocated around 2,700 miles from their home and left their secure jobs to explore an intriguing theory: "Why doesn't America produce any fine varietal Tempranillo wine?"
Abacela provides wine tastings every day of the week from May through October, from 11:00 am until 6:00 pm, and November through April from 11:00 am until 5:00 pm.
Free tours of the winery's facility and winery are provided as well.
Address: 12500 Lookingglass Rd, Roseburg, OR 97471, United States
14. Girardet Vineyards & Winery
Another award-winning vineyard and winery in Roseburg, Girardet Vineyards & Winery, is one of the top wine attractions in the city that is owned and operated by the Giradet family.
It produces numerous wines, including Pinot Gris, Seyval Blanc, Chardonnay, Riesling, Tempranillo, Syrah, Pinot Noir, Cabernet Sauvignon, red blends, and more specifically, Cayuga.
The wine is available for tasting between 11:00 am and 5:00 pm on Wednesdays and Sundays. Visitors are also able to visit the winery and vineyard upon request.
Girardet Vineyards and Winery are RV-friendly and pet friendly, provided that dogs are kept leashed.
Visitors can stay over the night in the Chardonnay Chaley, which is the winery's Airbnb Guest Cottage.
Address: 895 Reston Road, Roseburg, OR 97471, United States
15. Fish around Umpqua River
Who wouldn't want to go fishing? The area around the city of Roseburg, Oregon, is famous for having some of the best fishing spots in the whole state.
Fishers and anglers come here, and they can pick several places where they can catch some fish. And you know, Umpqua River is one of the most popular places.
Umpqua River provides one of the best fishing experiences you would ever witness. Primarily because there are many fish swimming around in this river just waiting to be caught.
Some of the fishes in this river include Rainbow Trout, Chinook Salmon, Steelhead, Cutthroat Trout, Largemouth Bass, Shad, Yellow Perch, Crappie, and more. It is just the dream of every angler come true.
Perfecting the whole experience is the presence of companies around the river. They provide you with all the necessary fishing equipment and expertise to enable you to start catching some fish.
Though not in Roseburg, Oregon, it is something you should try if you are ever in the area.
Planning an Oregon road trip? do not miss our guide on the best things to do in Klamath Falls and fun things to do in Klamath Falls for a fun trip.
16. Douglas County Museum of History & Natural History
Since its founding in the year 1950 for more than fifty years, the Douglas County Museum of History and Natural History has been operating for over fifty years.
Douglas County Museum of History and Natural History has been dedicated to the preservation, collection, and display of natural and cultural items that are associated with Douglas County in Oregon.
The epic tale of more than 10,000 years of history of humans in the region, as well as the incredible beauty of the Umpqua River Valley and Cascades Mountains, is told in Douglas County Museum.
Exhibits featured in Douglas County Museum include artifacts from the last remaining Oregon and California Railroad depot.
The museum also has family quits from the Oregon Trail to expertly woven baskets and spear points from prehistoric times.
Address: 123 Museum Dr, Roseburg, OR 97471, United States
17. Foon Estate Vineyard
Foon Estate Vineyard is a small-scale winery and vineyard located in Roseburg, Oregon.
The winery produces wine made by hand, exclusively of the grapes that are harvested from the vineyard on-site in the Umpqua Valley wine region.
Visitors can visit Foon Estate Vineyard's Foon Estate Vineyard and tasting rooms on Fridays, Saturdays, and Sundays from noon until 5:00 pm to sample the hand-crafted, small-batch wines.
The tasting room and vineyard are also open for visits upon appointment. In the tasting area, which is housed in a barn built of timber dating to the 1850s, is a relaxing atmosphere overlooking the winery as well as the wine processing area.
Address: 340 Busenbark Ln, Roseburg, OR 97471, United States
18. Spangler Vineyards
The Spangler Vineyards were founded in the year 2000 by Loree and Pat Spangler, who fell in love with the region of Southern Oregon during an extensive search for their ideal small, family-owned winery.
The vineyard they designed has a variety of wines focusing around "big, bold Reds."
Many microclimates, as well as warmer temperatures, make it possible to grow Bordeaux-varietal wines, such as Bordeaux varieties Merlot, Cabernet Franc, and Cabernet Sauvignon.
In addition to Rhone, the vineyards have favorites such as Viognier, Petite Sirah, and Syrah.
Its Spangler Vineyards Tasting Room is accessible all through the week from 11 am to 5 pm, with the exception of major holidays.
Address: 491 Winery Ln, Roseburg, OR 97471, United States
19. Oran Mor Artisan Meadery
The Artisan Meadery of Oran Mor is a small-batch, artisanal meadery located in Southern Oregon.
The meadery is committed to making a range of handmade and delicious meads which are inspired by the bounty of the land and draw inspiration from "Ancient traditions."
Each of the meads created from Oran Mor is made up of a variety of local honey, which are aged, fermented, and "blended to perfection" with various spices, herbs, and seasonal fruits.
This meadery is available to the public on Thursday, Friday, and Saturday between noon and 6:00 pm, and on Sundays, from noon until 5:00 pm.
Address: 305 Melrose Rd, Roseburg, OR 97471, United States
20. Umpqua Hot Springs
You are entirely missing out if you have never experienced a hot spring before. And though it is not in Roseburg, Oregon, you're fortunate enough that it is close to the city.
This hot spring location is just a few miles away, and it is one of the most popular locations to visit because of the comfort and experience you would have.
These special hot springs feature three hot pools set on a mineral deposit positioned above the North Umpqua River.
Coming to these hot springs would require you to go on a little hike first, but it is worth it entirely. This hike is around a quarter-mile long most of the year, except you visit during the wintertime when it is reduced to two miles.
Aside from that, it is completely fun and safe to visit as there are on-site restrooms for people to use as well as park rangers who roam about all the time to guarantee your safety.
So, if you have some time to spare, check out one of the most beautiful hot springs around the area.
21. Round Table Pizza
First Round Table Pizza was opened by Bill Larson in Menlo Park, California, back in 1959.
The idea was to create a space that people could gather to "share a pizza with someone they love," Bill employed time-honored recipes as well as high-quality ingredients to create hand-crafted pizzas that are worthy of sharing.
Today there are a number of Round Table Pizza locations, including the one in Roseburg that continue to pay tribute to the visionary of Bill Larson by using only top-quality ingredients to make pizza.
Round Table Pizza is open on Sundays through Thursdays from 11:00 am to 10:00 pm, with a closing time of 11:00 pm on Fridays. It is also open from 10:00 am to 11:00 pm on Saturdays.
Address: 2040 NW Stewart Pkwy, Roseburg, OR 97471, United States
22. Paul O'Brien Winery
Paul O'Brien Winery was started by two winemakers who have been friends for 20 years, with a mutual love for fine wines, a hospitable lifestyle, and delicious food.
Scott O'Brien Kelley and Dyson Paul DeMara first met during their work at the Robert Mondavi Winery.
Since then, they have been on the road to wine regions around the globe as well as teaching New World techniques and learning Old War winemaking traditions.
The two partnered in 2013 to create the first winery that was built within the Umpqua Valley, located inside an old structure in the heart of central Roseburg, Oregon, with an open tasting room all day.
Address: 609 SE Pine St, Roseburg, Or 97470, United States
23. Spend a night at Susan Creek Campground
The closeness of Susan Creek Campground to North Umpqua Wild and Scenic River's emerald-green waters makes it a popular destination.
The campground is only a drive away from Umpqua National Woodland, a 984,602-acre forest. It has 29 campsites in the campground.
Susan Creek Campground is a great place to relax, eat a picnic, and go for a hike.
There are East and west end campgrounds with built pathways running through thick trees and offers views of wild animals that thrive here all year. They include osprey and blacktail deer.
If you plan on fishing here, visit in the spring and fall. They are the best times to catch steelhead trout and salmon. Aside from kayakers and rafters, the river is a hub for whitewater rafters and swimmers.
Take to exploring other cities of Oregon, check out our list of things to do in Tillamook, things to do in Brookings, and things to do in Medford.
Plan your trip to Roseburg
Roseburg, just like we've learned, Roseburg is an amazing city to visit. Blessed with natural bodies and lovely sights, the city sits up there as an area in the state.
The breweries, hiking trails, water bodies, historical museums, classic restaurants, and beautiful parks promise visitors an exciting vacation period.
Why not starting laying down your plans for a vacation in Roseburg for a memorable one.