Are you in search of the best and fun things to do in Red Wing? Red Wing is a historic town filled with an extensive list of fun things to do. In other words, you just can't get bored in this fast-developing city.
It does not matter your niche, but Redwing has got you covered as there's something for everyone in the city.
There are also a couple of parks, restaurants, vineyards, and pubs which visitors enjoy.
Outdoor enthusiasts are welcome to a serene and lovely lifestyle at Lake Pepin. Several museums in Red Wing create a place for historians and art lovers to have fun.
Redwing offers a fantastic weekend full of art, food, wine, crafts, history, and outdoor fun. You could decide to get the perfect relaxation at the Flower valley vineyards or be drawn to the music festivals and restaurants in the town.
Visitors who love outdoor activities will get a spectacular view of the beautiful architecture and incredible natural beauty in Red Wing as they ride or hike on the trails along the glorious Mississippi river.
Redwing is absolutely the best destination for a great holiday, but here is a list of the best and fun things to do in Red Wing to create an experience worth reliving.
Things to Do in Red Wing
1. Explore Anderson Center
The Anderson Center is situated at Tower View and is regarded as a top artistic destination located along the upper Mississippi River region.
This center has well served the citizens and artistic community of Minnesota since 1995 through various program development and critical, creative leadership, which is why the Anderson center is held in high regard by National Geographic.
The Anderson center is also a nationally registered landmark that provides development programs in Red Wing and other communities.
Visitors can attend retreats hosted by the Anderson Center, where writers, scholars, and artists can complete or advance their work and much more.
The Anderson Center consists of over twenty art studios, a blacksmith shop, an outdoor kiln, a dark room, and printmaking facilities.
This makes what to do in Red Wing, MN for a fun exploration time, consider an addition to your list of Red Wing MN attractions to visit
Address: 163 Tower View Drive, Red Wing, Minnesota 55066, USA.
2. Hike Barn Bluff
Barn Bluff is one of the most famous landmarks and is significant for its geology and its association with native peoples in the past. Barn Bluff is one of the stunning natural features which is situated along the upper Mississippi River.
The bluff is also known for being associated with exploring the Upper Mississippi during the early 1800s.
Barn Bluff was named after a barn due to its profound shape, which resembles a barn.
Those hiking up the Barn Bluff will want to take the hike faster due to its steep nature, but the walk to the top is worth it.
At the top, Hikers are always overwhelmed with the fantastic view, which will keep you looking in awe of the never-ending Mississippi River.
Visitors can choose from various trails at Barn Bluff to try out and hike to the top to experience the priced view of the Mississippi River.
3. Red Wing Shoe Store & Museum
The Red Wing Shoe Museum is located right in the flagship store of the Red Wing Shoe company.
The Red Wing Shoe Store and museum houses the giant boot in the world. This singular item attracts photographers and tourists from all over the globe annually.
Guests have a fantastic opportunity to play dress-up and even learn how to make high-quality shoes.
Many quality shoes have been made over the years on display throughout the store and museum, and visitors are welcome to patronize them.
This makes what to do in Red Wing, MN, for some museum time, worth an add to your bucket list of places to visit in Red Wing, MN.
Address: 315 Main Street, Red Wing, Minnesota, 55066, USA
4. Visit Red Wing Brewery
The Red Wing Brewing Company, popularly known as the Red Wing Brewery, is where the best quality of beer resides.
This fantastic Brewery brews a minimum of six barrels of beer each week out of its brewhouse.
The Red Wing brewhouse is regarded as one of the smallest amongst other breweries in Minnesota. However, its outstanding quality distinguishes it from the rest.
Moreover, the only way for visitors or residents to taste Red Wing's excellent brew is to visit the Red Wing Brewery since Red Wing beer is made and only sold at the Brewery.
Red Wing Brewery also serves historic brands made for residents of Red Wing during the late 1800s and early 1900s.
There is always great beer for everyone at the Redwing Brewery. So why don't you bring your friends along and have fun?
Address: 1411 Old West Main Street, Red Wing, Minnesota, 55066, USA.
5. Fun time at Kellys Bar
Kelly's Tap House Bar and Grill have an award-winning Restaurant of the Year by the Red Wing's Chamber of Commerce on multiple occasions.
Kelley's bar serves quality food, which is well displayed on their award-winning menu served every day of the week.
Kelly's bar also offers breathtaking views of the expansive Mississippi River and a bar that serves some of the highest drinks worldwide.
Some typical dishes on their menu features award-winning roasted chicken, salads, golden fried appetizers, wings, burgers, and much more.
Address: 1530 Old West Main Street, Red Wing, Minnesota, 55066, USA.
6. Museum time at Aliveo Military Museum
The
Aliveo Military Museu
m is a museum that dedicates its time and resources to preserve and honor the men and women who have served in the countries military.
By protecting, preserving, and presenting, The museum house a wide variety of military artifacts. Some artifacts include insignia, military uniforms, badges, equipment, pistols, edged weapons, flags, and rifles.
Aliveo Military Museum's collection consists of artifacts and relics from the Vietnam War, wars in the Middle East, World War II, the Cold War, Korea, World War I, the Civil War, Zulu/British War, and the Revolutionary War.
Address: 321 Bush Street, Red Wing, Minnesota, 55066, USA
7. Red Wing Arts Association
One of the fun things to do in Red Wing, MN, for art lovers is a visit to The Red Wing Arts Association which is located in the Historic Depot in downtown Red Wing, along the banks of the Mississippi River.
This art association was established in 1952 as an educational program for interactive arts, thus making it an organization with the most extended history in Red Wing.
The Red Wing Art Association ensures that artists around that region are well supported, providing them with exposure and visibility in the association's shops and galleries.
The association creates a community where arts and participation in the arts are crucial and significant to the town of Red Wing
Address: 418 Levee Street, Red Wing, Minnesota, 55066, USA
8. Falconer Vineyards
Falconer Vineyards and Winery was established in 2003 and is located within the bluff valleys surrounding the historic town of Red Wing.
The Falconer Vineyard is over 6.5 acres in size and also offers a picturesque and serene environment. At the vineyard, locally grown cold-hardy grapes that grow in the northern part of the country are used in making the best blends.
There are side attractions in the Vineyards. Some of them include the Vineyard Bistro, which is usually in operation during the summer. Here well-made wood-fired pizzas are served to visitors along with fresh wine.
Address: 3572 Old Tyler Road, Red Wing, Minnesota, 55066, USA
9. Have a Great Time at Sheldon Theatre
The
Sheldon Theatre of Performing Arts
is a source of entertainment and illumination for the Red Wing community.
Visitors who have crossed paths with the Sheldon theatre have been left in a sea of amazement through the transformative power provided by the performing arts.
As popularly called by the locals, the jewel box of Red Wing is a significant partner in the community's development.
Feel the buzz around this regional headquarters as young artists flock this historic theater and take in its beautiful architecture, including arches, decorative painting, delicate sculpture, and much more.
The Sheldon Theatre is situated in the heart of the beautiful downtown. A great time assured whenever you visit the Sheldon Theatre.
Address: 443 West 3rd Street, Red Wing, Minnesota 55066, USA
Planning a trip to California, here are guides on things to do in Irvine, things to do in Simi Valley. and things to do in Monterey, and 
10. Explore Memorial Park
Memorial Park in Red Wing, Minnesota, offers scenic views, including the Mississippi River, beautiful parts of the community, the bluffs of Minnesota, and details of the state of Wisconsin.
The Memorial park features trails for biking and hiking, open spaces, picnic tables, charcoal grills, and a nine-hole course for Frisbee golf.
Outdoor activities like mountain biking and hiking are a lot of fun due to the variety of trails featured by the memorial park.
These outdoor activities at the memorial park have a different feel from spring until fall. During the winter periods, other activities like cross country skiing and snowshoeing keep everyone lively with fun.
This is one of the unique things to do in Red Wing, MN. The picnic area in Memorial park is one highlight of the park that cannot be overlooked. It features magnificent views of Lake Pepin and the Mississippi as visitors enjoy their picnics.
Address: 315 West 4th Street, Red Wing, Minnesota, 55066, USA,
11. Do not Miss Staghead
One of the best things to do in Red Wing is a visit to Staghead, a gastropub known for its excellent blend of craft beers and locally sourced yet tasty meals.
The restaurant always keeps to its policy and always avoids using any processed ingredients. The new element makes their food better tasting and offers visitors the highest quality of dishes.
The Staghead Gastropub is open from Tuesday through Saturday, serving the best American cuisines and craft beer in a blissful yet magnificent setting.
Visitors can have a great time with friends as they enjoy various items on the menu. The menu at stag head is changed from time to time based on the items readily available to ensure freshness.
Address: 19 Bush Street, Red Wing, Minnesota, 55066, USA.
12. Visit The American Ski Jumping Museum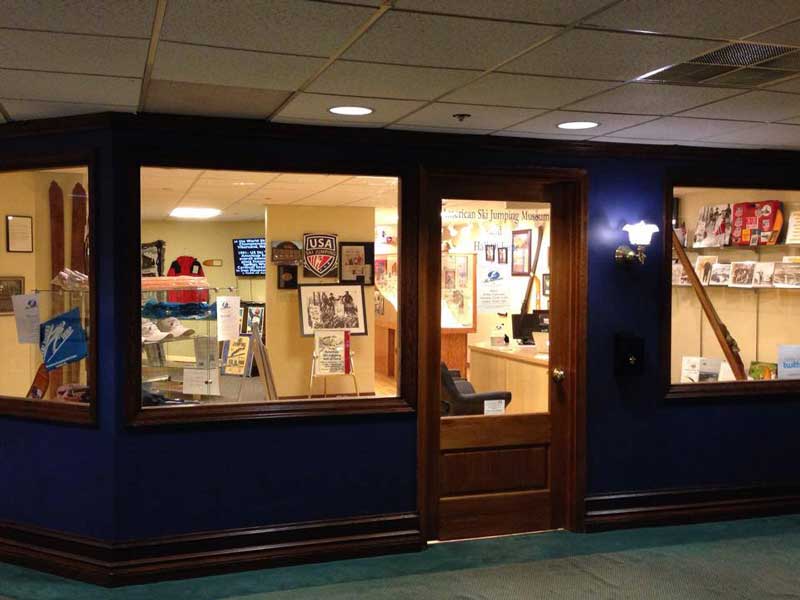 The American Ski Jumping Museum was established in 2014 to highlight the history of ski jumping in the Red Wing.
The Hall of Fame for ski jumping is housed in this museum and even contains a ski jumping simulator.
Ski jumping was a highlight attraction from the late 1800s to the mid-1900s in Red Wing.
Address: 406 Main Street, Red Wing, 55066, USA.
13. Don't Miss Red Wing Marine Museum
The Red Wing Marine Museum is one of Red Wing's historical sites, located just along the Mississippi River.
The museum also showcases the motor and boat business of one of t oldest manufacturing industries in Red Wing.
It is situated close to the original factory's site where Red Wing-made motors and boats are manufactured.
Visitors can see Restored Red Wing Throbbed engines are on display along with fishing tackle, outboard motors, photographs, and other items.
Guests can also have a firsthand feel of the largest river steamboat, "The American Queen."
This opportunity presents itself whenever it is docked a short distance from the marine Museum in Red Wing.
Address: 935 Levee Road, Red Wing, Minnesota, 55066, USA
14. Wisteria Twig
The Wisteria Twig is a Tea Room and Cafe where Customers have the opportunity to have a blast at the past while having a relaxing drink with antique wares.
The Wisteria Twig offers a series of diverse options when it comes to serving both drinks and meals
Wisteria Twig's menu features various kinds of cold and hot sandwiches, Paninis, and wraps.
The menu also features homemade soups, freshly-baked loaves of bread, crisp salads, scones, and decadent desserts, all made from scratch.
Address: 1920 Old West Main St, Red Wing, Minnesota, 55066, USA
15. Wine Lovers will Love Oliver's Wine Bar
Amongst the fun things to do in Red Wing for wine lovers is a visit to Oliver's Wine Bar/
Oliver's Wine Bar offers a great deal of comfort, making it the perfect place for both visitors and locals to gather and have fun with their friends while enjoying various types of wines and beer.
Oliver's features include tapas, pasta, flatbreads, Baked Macaroni, Cheese, or Salmon with Wild Rice.
This family-friendly bar has a Kid's Menu as well as Happy Hour, which is hosted on Tuesdays, Wednesdays, and Thursdays from 4:00 pm to 6:00 pm
Oliver's Wine Bar is closed on Sundays and Mondays and open on Tuesday through Saturday.
Address: 227 Bush Street, Red Wing, Minnesota, 55066, USA
16. Vintage Kitchen
Located in the depths of the Red Wing's farmers market is the magnificent Vintage Kitchen, which offers delicious pastries, gluten-free home-baked goods, fresh coffee, and snacks to its guests.
Some of the Homemade baked dishes at the Vintage Kitchen include cookies, cupcakes, muffins, scones, coffee cakes, and cinnamon rolls, with gluten-free options including cookies, muffins, coffee cakes, granola, and trail bars.
Visitors at the farmer's market can get a firsthand experience of the mouthwatering taste of well roasted spicy nuts and caramel corn sold by vendors in retail batches.
This Farmer's Market provides the Red Wing community with a socially enriching and convenient place where they can purchase fresh, local produce, as well as farmstead products.
Address: 212-290 Levee Street, Red Wing, Minnesota, 55066, USA
Planning a road trip in Kansas, do not fail to check out our list of things to do in Lawrence , things to do in Dodge City and things to do in Topeka .
17. Take in Nature at John Rich Park
One of the top things to do in Red Wing for nature lovers is an exploration of John Rich Park. This beauty of a park is named after John H. Rich, a founder of the Civic League. Nevertheless, Rich Park is a beautiful park with a lot of mesmerizing views.
The park is structured and designed with a wide variety of flowers, a pergola, a pool, and a fountain.
This family-friendly park also has granite benches and limestone sidewalks.
One attraction that brings people from far and wide to this park is The Veterans Memorial which honors all of the citizens of Goodhue County who died while serving in the United States military.
However, the memorial was not part of the park until 1988, when it was built into the park's north end.
Address: 218 West Avenue, Red Wing, Minnesota, 55066, USA
18. The Beauty of Sargent's Nursery
Sargent's Nursery has been in existence since the year 1928 and has worked endlessly on various projects to create a beautiful environment in the city of Red Wing and other regions.
Sargent's is administered, owned, and managed by an American family, which offers every customer something unique.
The Nursery creates a relaxed atmosphere in which guests can enjoy, browse the gardens and greenhouses, and ask questions.
Sargent's is well known for its large selection of quality plants which the business uses in landscaping.
This makes what to do in Red Wing, MN, for some relaxation, it is the best place to take your mind of stressful thoughts.
Address: 3352 North. Service Drive, Red Wing, Minnesota, 55066, USA
19. Historical Society of Goodhue County
The Goodhue County Historical Society collects, preserves, and promotes the cultural and natural history of Goodhue County through various outreach programs and education of the public
The Goodhue county historical society has been in existence since it was chartered in 1869. The locals regard it as the oldest historical society in the state.
The outstanding collection of the Goodhue County Historical Society has grown to include a wide variety of items that represent different eras of the cultural, biographical, and modern corporate history of the county.
This historical society has unique collections like Mississippian and Woodland pottery and terracotta and stoneware products from the pottery companies of Red Wing.
Address: 1166 Oak Street, Red Wing, Minnesota, 55066, USA
20. Visit Bay Point Park
The Bay Point Park is a lovely park near Red Wing's downtown area, lying along the banks of the winding Mississippi River, a visit is worth an add to your checklist of things to do in Red Wing, MN.
This naturally endowed park is a hub magnet for various events, festivals, and celebrations in the community.
It is also a multipurpose park that consists of many picnic spots, a volleyball court, a well-equipped playground, walking paths, and a boat launch that is open year-round and lit during the evening. In addition, the park has a hiking distance around the park which is about two-thirds of a mile.
Located near Bay Point Park is the historic Boat House Village. Every evening offers a picturesque view of several night lights floating on the Mississippi River.
Address: Levee Rd, Red Wing, Minnesota, 55066, USA
21. Colville Park
Colville Park is a park for everyone, and it doesn't matter what age grade, and there is enough opportunity to have as much fun as you wish in this park.
This extensive fun land features many picnic shelters, an air-conditioned and heated building for events, a boat launch, and tennis courts.
There are also many beautiful structures used when playing at Colville Park, making the experience more thrilling. Some of these structures include the universal playground, a volleyball court, the discovery garden, a shuffleboard court, and horseshoe pits.
There are also some cardio and respiratory activities like running, jogging, or biking, which visitors can enjoy on Colville Park trail, which rounds the park like a belt and is barely shy of one mile in length.
The wide picnic area is located along the fantastic banks of the Mississippi, offering the guest a spectacular view of the ever-flowing rivers.
There are also shelters available at Colville Park that the guests can use if they're not reserved.
Address: 515 Nymphaea Lane, Red Wing, Minnesota, 55066, USA
22. View Collections at Pottery Museum
The Pottery Museum is one place in Red Wing to get your mind blown by the beautiful craftsmanship Of man.
The museum houses the most massive collection of Red Wing clay products in the world.
The museum dedicates all its resources to preserving and celebrating the vibrant and rich story of the clay industry in Red Wing.
There are over six thousand vintage items of artisan-crafted stoneware, dinnerware, art pottery, and folk art are on display at the pottery museum,
Just see these unique artworks on display brings the historical story of Red Wing to life for visitors through numerous dynamic exhibits that span thirteen thousand square feet.
The pottery museum also offers the opportunity to historians and art lovers who have visited from various parts of the world to explore the strong legacy of pottery along the great Mississippi River.
Address: 240 Harrison Street, Red Wing, Minnesota, 55066, USA
23. See Lake Pepin
Lake Pepin is one of the many wonders of the Mississippi River and is located in Wisconsin and Minnesota.
Lake Pepin is a broad expansion of the Mississippi River between the two states.
The natural Lake is best described as the most comprehensive naturally occurring section of the Mississippi.
Lake Pepin was gradually formed by a water backup that slowly occurred over many years behind sedimentary deposits of the delta of the Chippewa River.
The expanse of Lake Pepin is estimated at forty square miles, which is honestly a whole lot of space to engage in various types of activities along the Lake's bank and on the Lake itself.
There are three marinas along the shoreline of the Lake, which is about sixty miles away from the city of Saint Paul, near Red Wing
24. Explore Cannon Valley Trail
The Cannon valley trail was established as a known trail in the early parts of the 1880s.
Cannon Valley Trail was famous for being the route that the Chicago Great Western railroad line passed through to connect Red Wing and Mankato, Minnesota.
In more recent times, The Cannon Valley Trail is a trail that stretches over 20 miles from Cannon Falls to Red Wing, Minnesota.
This multipurpose trail In the spring is used to walk, run, hike, biking, and skating.
In the winter, the trail is usually prescribed for the best cross-country skiing experience.
Hiking this trail should be added to your checklist of things to do in Red Wing, makes a fun way to explore the area.
25. Golf Time in Red Wing
Playing golf in Redwing is one of the best activities to engage in, and there are also a wide array of golf courses to make a choice
One golf course that will make your day in Red Wing is the Red Wing Golf Course.
It is usually described as an 18 whole playground for adults. This golf course is the most challenging place for a target golf course, rewarding accuracy and positioning over the golfer's power and strength.
The golf course also offers a well-designed event center room for guests who choose to host unique low-key events.
However, other golf courses like the Mount Frontenac Golf Course promise the best golf course views in the Red Wing area.
Considering a Missouri road trip? check out our list of things to do in Branson and fun things to do in Kansas City for a memorable trip.
Plan your trip to Red Wing
Redwing will always be the best holiday destination for anyone as it has something for everyone. Red Wings is also one of the best destinations for a family retreat.
You can decide to hop on the Red Wing and let her take you to beautiful memories or miss this once-in-a-lifetime opportunity.
Start planning your trip to Red Wing, make your bucket list of things to do in Red Wing, MN, you can as well hit the pin button to save this guide as you plan to explore Red Wing.