In search of the best and fun things to do in Oak Island, NC?
Situated in Brunswick County, on the southeastern end of North Carolina's coastline, is the quintessential beach town, Oak Island. The town has a population of 8,118 inhabitants as of the 2020 census.
The town is linked to the mainland via Oak Island's bridge to the north. This place might not be the most famous beach in North Carolina, but it has an incredibly vibrant nature that is contagious.
Oak Island is known for having one of the top fishing grounds in Brunswick County. So if you are searching for unique American towns with great beaches, water-oriented recreational activities, and tasty seafood, Oak Island is the perfect place.
Due to the size of the city, one might think there is little action in this place, but that is not the case. There are lots of activities to be enjoyed and attractions to explore by tourists and locals on Oak Island
Let's explore the top things to do in Oak Island, NC.
Things to Do in Oak Island, NC
1. Oak Island Pier
A trip is not successful when there are no beautiful moments to capture with friends and loved ones.
Built over 65 years ago, Oak Island Pier is revered as North Carolina's highest Pier. The Pier, 880 feet long and 27 feet tall, was refurbished and reopened in 2019. The attraction has more than 20 King fishing stations.
Visiting the Oak Island Pier is one of the best things to do in Oak Island, NC, as it offers an excellent opportunity to create lovely and unforgettable memories.
Visitors can enjoy the island's breathtaking views and watch sunrise and sunsets on the Pier. Fishing is also an everyday activity on the Pier.
The Oak Island Pier is accessible every day, year-round, and for free. Although, you have to possess fishing permits if you want to fish. You can buy annual fishing passes at the Pier House.
Address: 705 Ocean Dr., Oak Island, NC 28465, United States.
2. Historic Oak Island Lighthouse
The Oak Island Lighthouse is a top-tier attraction in the town. The Oak Island Lighthouse exploration is one of the top things to do in Oak Island, NC. The lighthouse has an incredible height of 153 feet and overlooks the whole terrain of this region.
Oak Island Lighthouse was built in 1957 and was added to the National Register of Historic Places in 2007. The Lighthouse painting does not come in your standard colors of white and red hues but instead features a gray color, giving it a mysterious look when there is fog.
The lighthouse has a wooden boarded pathway which adds a countryside feel. Be sure to stand on the walkway, which showcases the beauty of the lighthouse. This lighthouse is situated on Caswell Beach.
Address: 300a Caswell Beach Rd, Oak Island, NC 28465, United States
3. Ocean Crest Fishing Pier
Want to have a unique fishing experience on Oak Island? Then be sure to visit the Ocean Crest Pier as it promises a one-of-a-kind fishing experience.
This Pier is a famous spot for all regional fishermen and a fun site for kids who, in their leisure, would like to fish. Visit during the midsummer sunset when the Pier showcases a more fantastic beauty.
Crest Fishing Pier is Southern Cape Fear Coast's longest fishing pier. The major catch to be expected is King Mackerel and Spaniel.
This attraction is a great spot to build friendly ties with the local people.
Address: 1409 E Beach Dr., Oak Island, NC 28465, United States
4. Jungle Golf
Visiting the Oak Island Jungle Golf should be a significant item on your list of top things to do in Oak Island, NC. Visitors can play some rounds of mini golf with their respective families while enjoying views of the picturesque environment.
Furthermore, the miniature golf course has an arcade area and unique games like Mc Pac-Man. Participants of these ticketed games can win amazing prizes.
After playing these games, check out an ice cream shop on site, which provides delectable flavors of ice cream such as vanilla, strawberry, mint chocolate, bubblegum, and birthday cake.
Address: 6321 E Oak Island Dr, Oak Island, NC 28465
5. Island Way
Island Way is an upscale waterfront restaurant in the beautiful Oak Island town. The restaurant serves delicious seafood and steak in a comfy ambiance.
In addition to the food, patrons enjoy stunning east coast views. You can watch the sunset on their deck while sipping a fine wine.
Their culinary skills are top-notch and worth experiencing. Some meals you can enjoy here include Crab dip, Filet mignon, and Grouper Neptune.
Address: 1407 E Beach Dr., Oak Island, NC 28465, United States
6. Lazy Turtle Bar & Grill
Lazy Turtle Bar & Grill offers delectable American foods, cocktails, and scintillating beach views.
It is an ideal spot to spend quality time with friends, family, and loved ones. Treat your stomach to delicious breakfast dishes, like oysters, prawns, chicken wings, salads, and hamburgers.
You can watch the beautiful sunrise while eating your breakfast, and it is indeed a wonderful sight to behold. You can opt-in for a cold beer while enjoying sunset views in the waterfront restaurant, as there are outdoor tables.
You can visit during their Fish Fry Friday or be part of their Taco Tuesday Mexican Fiesta for an unforgettable experience.
Address: 601 Ocean Dr., Oak Island, NC 28465, United States
7. Veterans Park
One of the fun things to do in Oak Island, NC, is to visit the Veterans Park. This Park is an excellent location for family bonding and relaxation.
Initially known as Waterway Park, Veterans Park has numerous features which the public is sure to enjoy, including a butterfly garden, water view, and a long boardwalk.
Visitors can hold picnics in the beautiful picnic shelters. In addition, the Park has a Fishing tee, where many fish species and crabs abound. You might even learn a thing or two about some marine life forms.
Don't hesitate to visit this attraction with your loved ones. A memorable experience is assured.
Address: 1408 E Yacht Dr., Oak Island, NC 28465, United States
8. Oak Bike and Paddle Company
If you love water activities or have always wanted to try them out, one of the best things to do on Oak Island is to check out the Oak Bike and Paddle Company.
Engaging in these water activities is an excellent medium to rejuvenate the body and soul as you enjoy the breezy atmosphere and the waves from the sea coming after you.
The company pairs you with quality equipment and instructions to make your adventure memorable. In addition, the company offers paddle boarding lessons for all skill levels, individually and in groups.
Visitors can also try Ebiking and kayaking. Their staffs are great and easy going, enhancing the whole experience.
Rentals and sales of equipment are also available all through the week.
Address: 8800 E Oak Island Dr. Oak Island, NC 28465, United States
9. Environmental Overlook Trail
Visiting the Environmental Overlook Trail, a hidden gem in this part of the country, should not elude your checklist of top things to do in Oak Island, NC.
The Trial, which comprises well-tended paths, walkways, and wooden boardwalks, is an excellent location for hiking, bird watching, or just nature appreciation
Visitors can pass the Davis Canal through Oak Island Drive via this Trail. The course has a natural swamp area where visitors can enjoy beautiful views of this place and even a lovely wildlife experience. Want to enjoy nature in its simplest and natural form? Be sure to visit.
There are numerous mediums through which visitors can have a splendid experience on the Trail. You can explore this serene destination through different transportation mediums such as land, water, and on foot.
Address: 3003 E Oak Island Dr., Oak Island, NC 28465, United States
10. The Hoarders
The Hoarders is a safe place to go shopping for collectibles, décor, and furniture. This destination deserves to make it to your bucket list of things to do in Oak Island, NC.
This place is your one-stop destination for various endearing and unique items for a reasonable price. This destination features antique items, arts, metal sculptures, and more.
There is always something to shop for, so grab that unique piece you have in mind. You can still explore the location if you don't want to buy anything.
There is an ice cream shop on site as well.
Address: 8600 E Oak Island Dr., #6, Oak Island, NC 28465, United States
11. Oak Island Nature Center
Oak Island Nature Center is an excellent destination for nature buffs. The Center educates adults and kids on Oak Island's native flora and fauna.
If you want to get soaked up in nature, check out the Talking Trees Walking Trail featured in the Center and enjoy the lovely views of animals and plants.
Visitors can also go for a stroll or even go hiking. In addition, this attraction is a habitat for numerous colorful local birds.
The Center also features fossil exhibits, binoculars, Fishing T-dock, animal displays, a floating dock, and educational classes for kids.
Exploring the attraction is one of the best things to do in Oak Island, NC.
Address: 5202 E Yacht Dr., Oak Island, NC 28465, United State
12. Oak Island Fishing Charters
Visit the Oak Island Fishing Charters and be sure to enjoy a great fishing adventure in this region.
You will be able to view the rivers that surround the island. You will also learn about the significance of fishing in this region and its small port town.
You can tour Oak Island with this company as a group or have a private tour experience, whichever is your choice. The company operates throughout the year, so whichever time you visit, you can have an incredible adventure.
Visitors often choose not to go very far; if that is your case, you might want to go for the near shore trip, which sticks to boundaries surrounding the coastline.
Most of the catches during an offshore trip include Mahi-Mahi, Grouper, Wahoo, Snappers, and Amberjacks.
Address: 133 NW 5th St, Oak Island, NC 28465, United States
13. Beachin' Day Spa
After long hours of touring through the city, one of the best things to do in Oak Island, NC, is to visit the Beachin' Day Spa to get a laid-back and relaxing experience.
This spa provides visitors with an incredibly relaxing experience via their massages. They have an excellent staff that provides visitors with the best of exquisite massages.
Aside from the massages, visitors can opt-in for their beauty care treatments for hair and face. There are organic products available as well.
It is an ideal way to finish your day, have the best night's sleep, and get up for the next day of touring activities.
Address: 5200 E Oak Island Dr, Oak Island, NC 28465, United States
14. The Grape & Ale
If you love good liquor, one of the best things to do is check out The Grape & Ale and enjoy the best homemade beer in a lovely and scintillating environment.
Grape and ale offer its patrons a unique selection of wine at an affordable price. You can stop by to see their current selection of wine, and if you want to have something more specific, be sure to ask.
As per wines, it is the same for their local beer. It features 12 taps with an ever-changing collection of homemade beers ranging from stouts to Kolsch and many others.
You can join their free wine tasting on Friday nights and enjoy delicious wines. They have a unique patio space with a fire pit to chill and have a fantastic time.
Address: 8521 E Oak Island Dr., Oak Island, NC 28465, United States
15. Caswell Beach
Caswell Beach is a furry-friendly beach nestled at the eastern end of Oak Island. It is less crowded, unlike the many beaches on Brunswick Island, making it common among tourists.
There are local vacation homes at the back of the fringed oat dunes. The surf sound is something you sure don't want to miss as it always has a way of taking away your worries when within earshot. This destination promises to be fun and unique for everyone.
This beach is a place of abode for the Oak Island Golf Club and is part of the list of top 30 incredible courses to find in North Carolina by the Myrtle Beach Golf masters.
Address: Caswell Beach, Oak Island, NC, United States.
Also check out our checklist of fun things to do in Morganton, things to do in Southport, and things to do in Cashier, if you are planning a road trip.
16. Oak Island Farmers Market
You don't want to miss visiting the renowned Oak Island Farmers Market, where you can shop for unique fresh farm products, baked goods, and locally made items like jams.
At the Oak Island Farmers Market, you can also make purchases for fantastic furniture, jewelry pieces, and rugs. They have a suitable parking space, and there are lots of attractions surrounding the market.
Visiting the market is one of the best things to do in Oak Island, NC, because it's a great medium to learn about the rich cultural heritage of Oak Island and the various unique items that make up for its wonderful tradition.
Be sure to buy vegetables and fresh fruits and enjoy mixing with other tourists. The market is open on Mondays from 8 am to 1 pm.
Address: SE 49th St, Oak Island, NC 28465, United States
17. Island Healing Chiropractic Center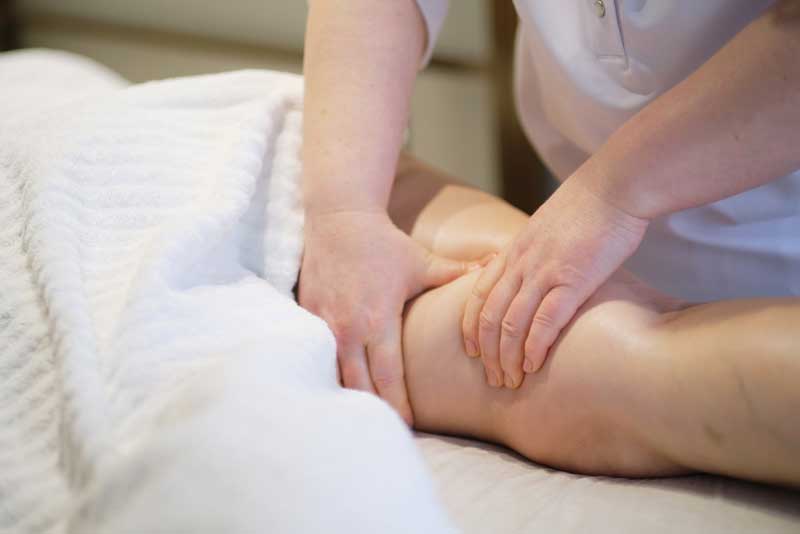 Another interesting item on our list is visiting the Island Healing Chiropractic Center. As the name implies, it is a place to get your body in shape and should be a must-see.
This attraction has a great team of wellness professionals to help you succeed on your body and fitness journey. They offer health therapy for numerous chronic problems people face and provide the best solution to help you maintain a good shape.
Have you been longing to be in a chiropractic session? Then, visiting the Island Healing Chiropractic Center should be a must for you when you visit Oak Island, NC.
The Center also offers weight loss programs, exclusive health coaching, detoxification, Reiki, Physical fitness, accessible wellness programs, and many more.
Address: 8809 E Oak Island Dr., Oak Island, NC 28465, United States
18. Ingram Planetarium
Just about 30 minutes away from Oak Island, NC, is the Ingram Planetarium, a favorite spot for science enthusiasts. The full-dome theater is the perfect place in town to learn interesting facts concerning the solar system.
Ingram Planetarium Exhibit was constructed in 2002 and was initiated by Stuart Ingram because of his love for planetary bodies and the night sky. The attraction features a 40-foot dome, cutting-edge facilities, and the world's third SciDome HD Digital Sky Theater,
The favorite spot for tourists who check out this destination is the Paul Dennis Science Hall. The Pink Floyd laser show, which holds in the Planetarium theater, is fun to see. There are many other intriguing exhibits.
You can apply for membership because members of this planetarium have free access to this place. Kids will love this destination
Address: 7625 High Market St, Sunset Beach, NC 28468, United States
19. High Tide Helicopter Tours
You can't visit this town without a helicopter tour as it's one of the best things to do in Oak Island, NC. This experience is fantastic if you want a bird's eye view. Don't hesitate to add it to your itinerary.
The High Tide Helicopter tour lets you enjoy a quick sky view of Oak Island and neighboring cities. The establishment allows three guests for each flight with a maximum of 90 minutes.
The 30-mile tour exposes you to dolphins and marine life forms. You can also see Old Baldy, the oldest lighthouse in the state, Fort Caswell. Another exciting activity you can do is to learn how to drive a helicopter with an experienced flight instructor.
You can choose from their various tour options.
Address: 4345 Airport Rd SE, Southport, NC 28461, United States
20. Old Brunswick County Jail Museum
Old Brunswick County Jail Museum is located in neighboring Southport and is available to the general public during the summer season. Tourists can take part in free tours that tell the history of this jail and view the cells and other exciting plays.
The Old Brunswick County Jail Museum prison is part of the locations to see on the Southport Historical Walking Tour. In addition, you can see the Graffiti produced by inmates upstairs.
A celebrity to have stayed in this prison facility was Sissy Spacek, a movie actress in the 1986 film called "Crimes of the Heart." Visit and see the jail scenes from where the movie was filmed.
This Museum is an ideal spot to visit with the family. Guided tours are also available, which are carried out by knowledgeable guides. Tours are available from 12:30 pm till 3:30 on Wednesdays and Saturdays from April till October and on Friday afternoons in July and August.
Address: 318 E Nash St, Southport, NC 28461, United States
21. Fort Caswell
Fort Caswell's objective is to provide people with experiences that showcase God's work in a marvelous, unique, and lovely Christian ambiance.
Fort Caswell is located on the eastern corner of Oak Island and is part of the site of a previous military property.
The Baptist State Convention took ownership of the property from the federal government in 1949 and has been an avenue for peace, providing visitors a place for peaceful relaxation and reflection.
Currently, the church is visited by Christian groups, Baptist churches, voluntary organizations, and other Christian denominations that come here to enjoy the beauty and serenity of this place.
If you are a religious tourist, stop by Fort Caswell and enjoy the meek nature and peace in this place.
Address: 100 Caswell Beach Rd, Oak Island, NC 28465-8439, United States
22. Oak Island Senior Center and Gift Shop
This destination is a community-oriented gallery designed especially for the county's senior citizens. The organization, open to the public, is non-profit and features a vast collection of handcrafted gifts.
OISC is operated and managed by members and volunteers. Stop by the Center for a unique gift in a relaxed ambiance during your visit.
The Center is open every day of the week.
Address: 5918 E Oak Island Dr., NC 28465, United States
23. Middletown Park
Middletown Park is located in the central area of Oak Island and is one of the best Parks in town if you are searching for a place to enjoy recreational activities.
The Park has different amenities such as a basketball court, softball field, a massive open park area, pickleball courts, playground areas, a soccer field, tennis courts, and shelters.
Visiting Middletown Park is one of the fun things to do in Oak Island, NC. Due to the nature of the Park, it's a hub for numerous local festivities, concerts, Christmas Tree Lighting, sporting events, and lots more.
Address: 4610 E Dolphin Dr., Oak Island, NC 28465
24. The Point
Do you enjoy beautiful sunset walks? Or perhaps you love to spend a quiet evening by yourself with your memories and thoughts?
The Point is the perfect spot for you. You can also watch out for sea shells to collect while on the beach.
It is also a beautiful spot to enjoy a timeout and connect with your partner or loved one.
You know walking is another way to exercise your body, so why not bask in the glow of a beautiful sunset or build sand castles and feel the sand and water under your feet?
Address: 6909 W Beach Dr, Oak Island, NC 28465, United States.
25. Mermaid Cove- Oak Island
This oceanic-styled boutique offers a variety of recollections to shop, from jewelry, shoes, and clothes to dècor, furniture, and so much more.
If you can think of it, you can shop at Mermaid Cove-Oak Island to treat your special someone to a gift item. You can even spend time bonding with the girls while looking through different collections.
If you're confused about what to get? The friendly staff is there to guide you in your shopping journey.
They have new arrivals that come in daily, so there's always a variety to choose from to satisfy your taste. Let's give it a try, shall we?
Address: 6102 E Oak Island Drive, Oak Island, NC 28465, United States.
Want more of North Carolina? do check out our list of things to do in High Point, things to do in Atlantic Beach, and things to do in Statesville for a memorable vacation.
Plan Your Trip to Oak Island
Oak Island is an ideal vacation place, especially if you are an outdoor lover. The town is filled with numerous attractions that promise the best of exciting and fun activities.
Despite being a quaint mini town, this place attracts myriads of people annually.
Start planning your trip to Oak Island!