In search of the best and fun things to do in Southaven, MS?
Southaven is a suburb of Greate Memphis, a major city in the central area and Desoto County Mississippi, United States. In 2010, a headcount was carried out in the area, and
it has a total of 48,982 people, this makes it the third biggest city in Mississippi and the suburb with the highest number of people. It is quite a small city but with incredible attractions that any tourist will fall for and from our list of things to do, be rest assured of a beautiful weekend in this glorious city.
Planning a trip to Southaven? Here is a guide on the best things to do in Southaven, MS.
Things to Do in Southaven
1. Explore Abandoned Treasures Warehouse
If you are a fan of antiques, one of the best things to do in Southaven, MS, is a visit to the Abandoned Treasures Warehouse situated in the beautiful city of Southaven, Ms.
The store has everything you need from vintage items to jewelry, gel stains, glazes, milk paint, Howard's products, Vintiques type paints and supplies, Home decor, and lots more.
Items and accessories to find in the store are set up properly to aid visitors to easily lookup for items they so desire to purchase. The items to purchase are sold at an affordable price.
Address: 250 Stateline Rd W, Southaven, MS
2. Tanger Outlets Southaven
One of the top things to do in Southaven is a visit to Tanger Outlets. Enjoy a great deal of shopping binge at their favorite stores such as Nike, Under Armour, H & M, Abercombie and Fitch, Levis Outlet, Banana Republic, Michael Kors, and lots more.
Before you head out for your road trip, be sure to check out the recent deals they have got on their website. When you get to the outlets, try to know more about the TangerClub.
This place has everything you need, and there is a lot for you to explore when you are at the Tanger Outlets. They have a clean and serene environment and a large parking space.
Address: 5205 Airways Blvd, Southaven, MS 38671
3. Snowdmen Grove Park
The
Snowden Grove Park
is a state-of-the-art facility for recreational and USSSA baseball. The park features a fishing pond with a pier, mini-golf, two playgrounds, an amphitheater for outdoor events, mini-golf, indoor batting cages, and man Huy other events.
The park is furry friendly, and you can bring along your dogs, so they play in the area designated for pets.
The park was constructed in 1999; the facility is a huge attraction in the region as many other youth baseball complexes sprouting up are copying a little from the Snowden Grove Park. The park has everything you will find in a normal professional stadium.
The Park was awarded by the State of Mississippi the award of Economic Development for the park's role in the growth of the economy of Southaven, MS.
The newest addition to Snow Grove Park is the Southaven Field of Dreams, a small complex built for people with special abilities.
It is a huge platform that gives people the chance to be a part of this beautiful game of baseball in a secure environment.
Address: 6450 Getwell Rd, Southaven, MS 38672
4. Liberation Escape Rooms
The Liberation Escape Rooms provides visitors with the best entertainment exposure where you and your friends can solve missions while taking cognizance of time.
The sport is all about surviving these tasks, solving puzzles, opening locks, and getting clues to arrive at a solution. The sport is for everyone, tourists, business people, families. You can plan for your next corporate event at this place. The staff to meet here are excellent at their work.
Address: 975 Goodman Rd E Suite 31, Southaven, MS
5. North Creek Golf Club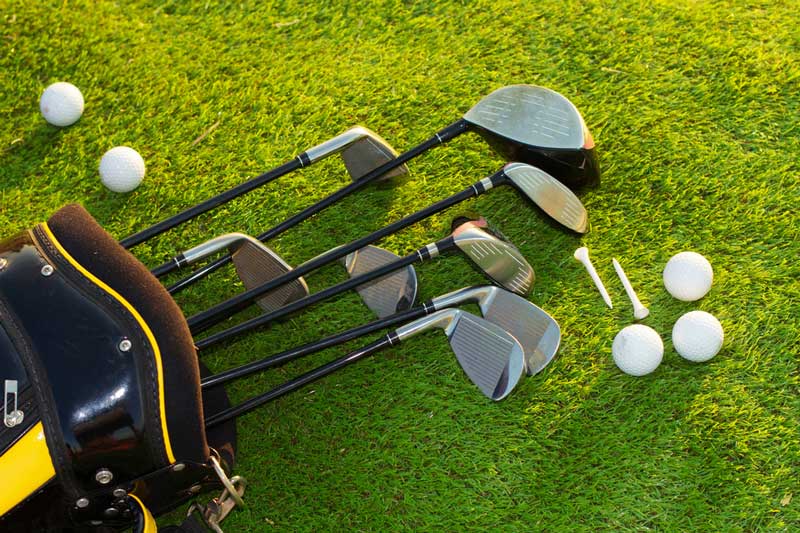 The North Creek Golf Club consists of an 18 hole, 72 par style layout and a slope of 125. The golf course has an excellent Champion Bermuda greener and the Mississippi Choice Bermuda Fairways.
The golf course measures around 6,433 yards from the Championship tees and 4559 yards from the red tees causing it to be an amazing and lovely course.
Golfers of all levels and skills can play here; the golf course is challenging while still providing a lovely experience for golfers. The North Creek Golf club has a pro shop, a driving range for practicing, a restaurant, an outdoor patio, etc.
Address: 8770 N Creek Blvd, Southaven, MS 38671-5399
6. Pugh's Flowers
The Pugh's Flow was established in 1976 by Bill Pugh and his wife. The shop is now operated by three of his sons, and they have about four other shops in other locations in Memphis, Tn.
Pugh's Flowers are focused on the business of bringing in daily the best of flowers all around the globe for our dearest homes.
The establishment is known greatly as one of the country's biggest floral distributors from more than a member shop of 25000.
There is a whole lot to do here when it comes to flowers. You can check out their fruit and gourmet baskets, fresh-cut flowers, home accessories, and green houseplants. Most of their shipments are received in refrigerated trucks or from the ports of Miami and New York via direct air shipments
Address: 3075 Goodman Rd E #14, Southaven, MS 38672,
7. Junk in our trunk
A must-stop for anyone visiting Southaven is the Junk in our trunk. Here is a haven for fun activities and all sorts of spectacular treasures. You can find items relating to history, family, and many more.
Visitors can go through their gallery collection to find beautiful trinkets, be sure you will find something for that special person and yourself as well.
Everything you have in mind to make purchases related to unique and vintage items are readily available at this store for you, be sure to enjoy every moment spent here with us.
Address: 6335 Evergreen Dr, Southaven, MS 38671,
8. Bank plus Amphitheater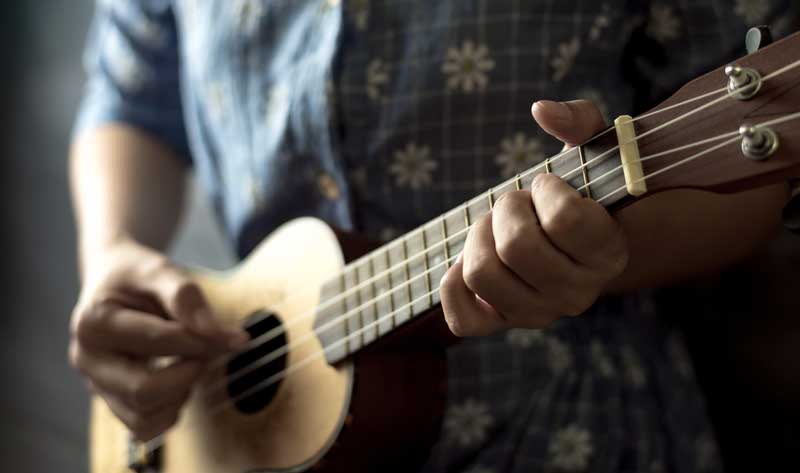 The BankPlus Amphitheater is a home for some of the iconic musical artists in the world. The Amphitheater is a well-known outdoor space in Southwest and Northern Tennessee.
The amenities to find here are VIP seating, a concession stand, a plaza space with park benches, and indoor restrooms. At the south side of the amphitheater is a permanent VIP building that offers shelter for box seat holders and sponsors.
Since its establishment in 3006, its doors have been open to the general public and has organized shows that features some of the biggest names like Velvet Revolver, Trace Adkins, ZZ Top, The White Stripes, Blind Melon, Cross Canadian Ragweed, Blues Traveler, Joe Nichols, Erich Church, Taylor Hicks, Jesse McCartney, and many others.
Address: 6285 Snowden Ln, Southaven, MS 38672
New Hampshire presents breathtaking attractions and activities, explore some of its cool cities, here are guides on things to do In Keene, and Concord.
9. Southaven Towne Center
Southaven Towne Center
is a public shopping center in picturesque Southaven, Ms, and is situated six miles south of Memphis, Tennessee, and is home to various department stores, restaurants, and specialty stores.
You can check in the bookstores to purchase a wide selection of unique materials for your consumption. You can also see various merchandise such as sports, clothing, home goods, equipment, and others.
The Towne Center is properly illuminated and provides outstanding services as concerned with parking. Here is a great place to be and should be considered on your checklist of fun things to do in Southaven, Ms.
Address: 6565 Towne Center Loop, Southaven, MS 38671,
10. Southaven Antiques and Gifts
The Southaven Antiques and Gifts is an antique mall with a land area of 8000 Square feet. It has numerous collections of collectibles and antique items such as coins, cast iron, toys, stamps, glassware, gas pumps, coins, pumps, and other archives.
Their items are properly arranged to aid visitors in finding whatever item they are looking for easily, the staff to find here are super friendly as well.
Address: 310 Stateline Rd W Southaven, MS 38671
11. Get out Southaven
One of the best things to do in Southaven, MS, is visiting the Get Out Southaven. It is an ideal place to spend fun time with friends and family and should be a must-see for you.
Visitors get to enjoy one of the best gaming experiences as they carry out special tasks together by finding clues, solving mysteries, unlocking codes, and others.
Here is perfect for a family game night, birthday parties, couples night, and corporate event. The game is all about trying to find answers to a problem. As you go on from the easy ones to the much more challenging ones, be sure to increase teamwork and think a lot faster, and enjoy yourself as well.
Address: 230-3 Goodman Rd E, Southaven, MS 38671,
12. Urban Adventure Park
If you are searching for that perfect indoor playground destination for the whole family to enjoy a great deal of fun and excitement, the Urban Adventure Park is the right place to be and should top your list of fun places to visit in Southaven, MS.
The park features different indoor activities such as dodgeball, drop zone, the leap of faith, slam dunk zone, tubes playground, warrior course, wipeout, and many others. You can also have your birthday parties and other special events here.
This answers what to do in Southaven, for a fun time, do consider for your bucket list of fun things to do in Southaven, MS.
Address: 6680 Southcrest Pkwy, Southaven, MS 38671,
13. Maria's Cantina
Maria's Cantina is an outstanding restaurant that offers the best meals around the city, everyone will love to treat their stomachs to a fine meal, which is the right place to be.
When you are here, you can place an order for chicken bowls, their homemade chips with sprinkled smokey paprika on them, and their lime rice.
Their dishes are affordable for everyone, and the portions are also sizable. They have excellent staff service, and they are swift at taking your orders. There is a beautiful patio seating for you to sit and enjoy the lovely atmosphere while enjoying your meal.
Address: 6717 Airways Blvd Suite 102, Southaven, MS 38671
14. Texas Roadhouse
Another item on our list is the Texas Roadhouse. It is a steak restaurant that offers the very best foods with outstanding service.
They specialize in freshly baked bread, fall-off-the-bone ribs, homemade scratched, and hand-cut steaks. Visitors can also treat themselves to a chill cold beer and margaritas.
Their staff are awesome, and be sure to receive a warm hug when you visit. Ensure you have the Texas Roadhouse on your checklist of places to visit.
Address: 7125 Desoto Cove, Horn Lake, MS 38637
15. Explore the Lowlands
Geographically the lowest part of the whole 96 acres is the Lowlands. Water flows down the hill to the entire garden and settles in pools, ponds, and streams.
This water is used for agricultural purposes such as nurturing ornamental plants and vegetables. Here is a huge spot for watching animals such as squirrels, possums, raccoons, birds, butterflies, fish, and frogs.
It is also a great spot to relax and enjoy nature at its fullest, as you take your mind off the busy city lifestyle and mundane activities from work and home.
Address: Southaven MS, United States
16. Let's Paint
Whether painting is something you enjoy doing or not, you really need to give Let's Paint a try, and you're assured of having a great experience.
Let's Paint is located in Southaven, and it is known as the paint store of Sherwin Williams with outstanding quality interior paint, paint supplies, playing equipment, wood stain, and more.
They provide you with all you need to bring your thoughts and ideas to reality, including the guidance you deserve.
Address: 1144 Main St, Southaven, MS 38671-1428, United States
17. Central Park
If you're traveling with children, you definitely have to visit Central Park in Southaven. It is one of the most amazing places to be.
Central Park features an expansive disc golf open for players of all skill levels who want to try out their golfing skills.
The park also features a walking trail which is perfect for a walk as you seek a moment of solitude and a way to spend time.
There is an open space offering gorgeous views of the environment with a picnic area where loved ones could have a memorable picnic.
Central Park consists of a lake, exercise equipment, and a fully equipped playground for little children of various ages.
Address: 7505 Stonegate, Southaven, MS 38671, United States
18. Strike Zone Bowling Lanes
For an unforgettable family fun time, visiting Strike Zone Bowling Lanes is one of the best things to do in Southaven.
Strike Zone Bowling Lanes is an indoor fun center with 32 bowling lanes available and nicely designed for everyone to enjoy.
The center also organized a league for family and friends, including bowling parties for little children to have fun and enjoy.
There is a bar and grill where guests can relax and enjoy some delicious meals before or after their bowling section.
Strike Zone Bowling Lanes feature an arcade section offering different kinds of games, including trendy and old fashion games.
Address: 3330 Pine Tar Alley, Southaven, MS 38672, United States
19. Kidz Country Petting Farm
This is a place that is dedicated to promoting the security of forests, farms, menaced species habitats, ranches, and wetlands, including open areas.
Kidz Country Petting Farm is home to sixty-seven acres of rolling farmland. You also get the opportunity to meet animals on the farm, and this is one activity that little children love and appreciate.
The farm is open Monday, Wednesday, Thursday, and Sunday from 11 am-5 pm, Tuesday from 10 am-6 pm, Friday from 10 am-8 pm, and Saturday from 9 am-7:30 pm.
Address: 5960 Tchulahoma Rd, Southaven, MS 38671, United States
20. Silver Cue
If you're searching for a great place to catch up on old times with your friends, visiting Silver Cue is the best thing to do in Southaven.
Silver Cue is a humble and quiet pool hall with an affordable jukebox that is loud for a nice time but doesn't stop guests from having a conversation.
The hall is incredibly comfortable, with great seats, tables, fantastic services rendered, and properly cooked meals.
The wall is usually clean with highly affordable tables; make sure you don't leave without having a delicious burger.
Address: 2136 Stateline Rd W # D, Southaven, MS 38671, United States
For a fun road trip in Mississippi, do not miss exploring the top attractions and fun activities in Tupelo, Vicksburg. and Hattiesburg
Plan Your Trip to Southaven
Southaven is a beautiful destination and a great place to be for anyone planning a perfect getaway experience with family and friends. With our list of things to do in Southaven, MS, be sure to have a splendid time
Start planning your trip to Southaven, Pin this guide as you go on this exploration.
Have a fun trip!