Looking for the best and fun things to do in Mankato, MN?
Mankato, Minnesota, is the fifth-largest city in Minnesota which lies within Blue Earth County. A part of the city lies within Le Sueur County; the city has been designed as a Metropolitan Statistical Area with an estimated population of 57,487, according to the 2020 census.
The beautiful city has earned several livability awards due to the economic growth, low energy and office cost, conducive housing plan, and many more.
The city houses magnificent exhibits ranging from great parks and trails, ancient museums, art centers, natural prairies, and educational centers for all ages.
Experience live music concerts, nationally touring ice shows, theatre productions, as well as funded local events and other recreational activities; the Mankatoans enjoy a quality lifestyle coupled with peace of mind.
Additionally, the city offers a wide range of high-level educational opportunities from well-equipped institutions like Bethany Lutheran College, Minnesota State University, South Central College, and many more. Here are the top things to do in Mankato, MN.
Things to Do in Mankato
1. Minneopa State Park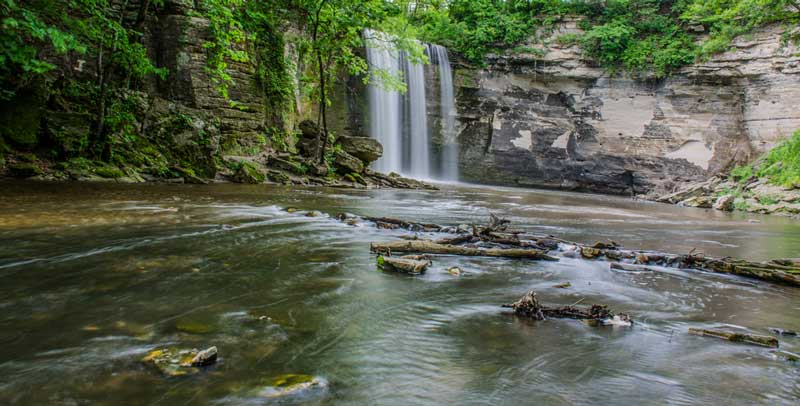 One of the best fun things to do in Mankato, MN, is visiting the Minneopa State Park, a vast 58-acre park that opened in 1905.
Filled with numerous trails and sites, the park is also home to several waterfalls, including the most well-known Minneopa Falls.
Visitors can hike through native prairie grasslands to the picturesque Minnesota River Valley.
While exploring there, you'll get to observe the geology that underlies the region as well as visit Seppmann Mill, which is a mill powered by wind constructed from lumber and native stone designed to resemble that of the German style.
There are facilities on-site, including the bike trail, walking trail, groomed cross-country ski trails, and boat ramps for access to the river or lake.
Address: 54497 Gadwall Rd, Mankato, MN 56001, United States
2. Visit Kiwanis Holiday Lights
Explore the magnificent Kiwanis Holiday Lights and enjoy one of the biggest holiday events in the city, a great addition to your list of things to do in Mankato, Minnesota.
The famous Kiwanis Holiday Lights annual celebration started in 2012 with a positive response from visitors; it takes place in Sibley Park, which attracts family, friends, and interested individuals invited to drive along with the 1.5 million holiday lights.
The Kiwanis Holiday Lights host events such as animated lights, choreographed lights, live reindeer, sleigh rides, opening night parades, Non-Profit Trees, Tribute to the Troops, ice sculptures, and more.
The mission of the Kiwanis is to create a colorful celebration of Holiday Lights for the Greater Mankato Area while raising food donations for those in need around the city.
Kiwanis Holiday Lights is one of the top attractions in the city, opens from Sunday –Thursday: 5:00 pm-9:00 pm. and Friday & Saturday: 5:00 pm-10:00 pm. Christmas events normally occur each night, beginning from November ending to the first week of January.
Address: 903 Park Ln, Mankato, MN 56001, United States
3. Mount Kato
Mount Kato is an enjoyable family spot that is brimming with activities that make it fun for all of the family, regardless of preferences or age.
The excitement is all around the main area of seating, Kato Cafe, and the Lift Bar and Grill, which is where you can enjoy a drink or a meal.
If you're all set for outdoor adventure, set out to take part in activities like skiing, snowboarding, snow tubing, or mountain biking.
Rental of equipment and lessons for groups or individuals of either adults or kids are available for minimal cost.
There are a variety of events that take place in the area all through the year, like Spring Fling, Mogul Mash as well as The Duct Tape Derby, where you race on a sled constructed of duct tape and cardboard.
Address: 20461 Minnesota 66, Mankato, MN 56001, United States
4. Children's Museum of Southern Minnesota
Are you looking for things to do in Mankato with kids? If yes, add a visit to the
Children's Museum of Southern Minnesota
to your checklist.
The Children's Museum of Southern Minnesota is the result of the efforts of an ensemble of teachers, community members, and business executives who wanted to create a comfortable and safe space for children to explore, play, grow, and learn.
While it's been in temporary venues since it was founded at the end of 2006, It wasn't until the year 2015 that the museum was able to find its permanent home in the former mass transit facility.
Families and children of all ages are invited to take part in the special programs that change throughout the year and might include displays such as learning about the inner workings of dairy barns, learning how sun-sensitive papers work, and digging for archaeologists to learn more about the earth.
Address: 224 Lamm St, Mankato, MN 56001, United States
5. LocAle Brewing Company
Visiting the LocAle Brewing Company is one of the best fun things to do in Mankato, Mn; feel the taste of fresh craft beer, wine, spirits, and lots more.
LocAle Brewing Company has experience of many years in the brewing industry with
the idea of the business created
by Jim Parejko and Lauren, the famous midwesterners who had a vision of opening a small neighborhood brewery in 2018.
The famous LocAle offers a wide range of services in styles such as tart & fruity barrel-aged sours, roasty porters & stouts crisp lagers, juicy pale ales, hefty barrel-aged strong ales.
LocAle presents a unique culmination of Midwest ingredients which gives its drink a special taste making it one of the city's best brewing places.
Additionally, the place is open for 18years and above, 24hours a day and 365 days a year, relax, enjoy and spend the rest of your vacation in the famous LocAle Brewing Company.
Address: 228 Poplar St, Mankato, MN 56001, United States
6. Vintage Mall Antiques and More
Vintage Mall Antiques and More is a popular market during the summer, which attracts vendors, both old and new, from all over the country.
The exhibits range from collectibles and antiques to repurposed home items and toys.
It's an ideal place to purchase gifts for family members or to purchase a souvenir for yourself as every time you visit, there'll be a variety of merchandise that is on display.
The mall also features sections for organic and fresh fruits and vegetables and flower towers.
Every Sunday of each month falls on Craft Day, when people of all ages are able to participate in art and craft projects while purchasing handmade goods.
Address: Hwy 169 N, 1247 Range Street, Mankato, MN 56001, United States
7. Sibley Farm
Visitors have been flocking towards Sibley Farm since the year 1893 to enjoy family-friendly activities that is suitable for adults and children alike.
The farm is a barn-style red building with a wide range of farm animals and is located in Sibley Park.
The unique Mankato attraction houses calves, goats, sheep, horses, alpacas, peacocks, chicks, and koi fish in a pond outside the building.
There is also a children's playground and a pavilion which is available for rental for special events.
In warmer weather, ensure you bring your grill along with you to enjoy a meal at the Sibley Farm's courtyard. It includes picnic tables for your convenience.
Address: 900 Mound Avenue, Mankato, MN 56001, United States
8. Mankato Civic Center
Visit the renowned Mankato Civic Center for your special outdoor events, meetings, and entertainment shows, a well-choiced addition to your list of things to do in Mankato, Minnesota.
The famous Civic Center is located at the heart of the City Center and has established itself as one of the best event centers in the Midwest's environment.
The Center features the prestigious Mankato Mavericks division one men's and women's hockey teams and the well-equipped Minnesota State University.
Mankato Civic Center boasts of a unique exhibit such as an estimated 5,100 seats for hockey, a 6,500 seat arena for concerts, a state-of-the-art conference center, a large banquet hall, and many more.
Additionally, a variety of events can be hosted with more than 350,000 people, excluding campus students attending events in the Center each year; the place is one of the top attractions in the city, opens for business from Monday to Friday 8:30 am – 5:00 pm.
Address: Civic Center Plaza, Mankato, MN 56001, USA
For a fun time in Iowa, take to exploring our list of things to do in Des Moines, things to do in Sioux City and fun things to do in Iowa City for a fun vacation time.
9. Sakatah Singing Hills State Trail
The Sakatah Singing Hills State Trail is a reconstructed rail trail that has been reopened to provide over 40 miles of asphalted trails that you can explore.
The trail is well-paved, wheelchair accessible, and leveled for individuals of all ages to explore.
Feel free to begin your journey from Lime Valley Road, join with the Minnesota River Trail in Mankato, passing through three miles Sakatah Lake State Park, and then end at Faribault.
Visitors can ride horses on the trail; however, they will require authorization for horses as well as snowmobiling. Snowmobiles also have to be registered.
Sakatah Lake State Park, which is located on the same trail, offers separate campgrounds, picnic grounds as well as biking and hiking trails that are accessible.
10. Carnegie Art Center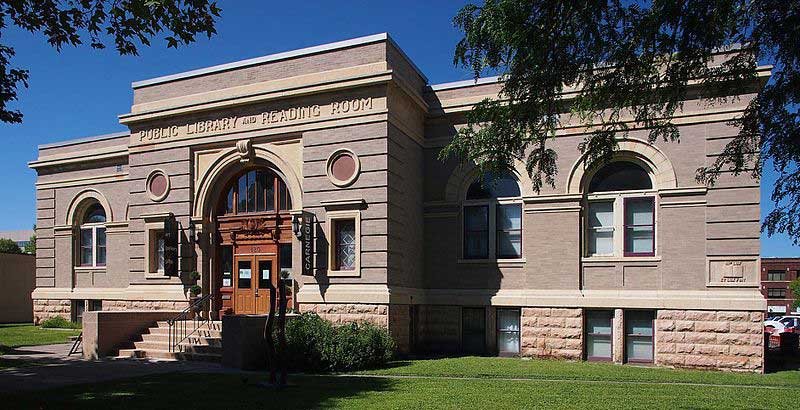 For those interested in art, add a visit to
Carnegie Art Center
to your checklist of things to do in Mankato.
The Carnegie Art Center has been showing and documenting various types of art since its inception.
It's currently the biggest gallery space, with permanent galleries and a gallery every month that exhibits works by regional artists.
The center attracts thousands of visitors every month who wish to experience the artistic talent of artists in the Mankato community regardless of whether they are, be it sculptures, ceramics, paintings or photographs, street art, digital artworks, among others.
The gift shop at the center has many exclusive items that you can gift to a loved one. Some of them include framed prints and paintings, hand-turned bowls, glassware, ceramics origami gift boxes, and more.
Address: 120 South Broad Street, Mankato, MN 56001, United States
11. Kato Escape
Enjoy one of the best outdoor experiences around the city in the famous Kato Escape, an excellent addition to your list of fun things to do in Mankato, Minnesota.
The beautiful Kato Escape Room was found in the year 2016 by Escape Room lovers Elizabeth Hanke and her husband from the accumulated experience of their frequent tours to other Escape Rooms around the area.
The facility features magnificent exhibits such as a beautiful glass entrance doorway that welcomes you into the building; the lobby has beige walls bearing the brand name, a suitable chairs placed in front of a red and brick wall offer you seats as you wait for the game to begin.
Kato Escape Room offers fun adventures in a multiple-room environment, with each room consisting of unique puzzles and clues that every player must solve to unlock the mystery and escape the room before the set time expires.
Additionally, take home beautiful pictures with the escape props as souvenirs of the experience for interested individuals and feel like a movie star in action.
Address: 619 S Front St, Mankato, MN 56001, United States
12. Minneopa Golf Course
One of the best things to do in Mankato for golfers is visiting the Minneopa Golf Course, and it is worth adding to your checklist.
Since its inception more than 75 years now, the Minneopa Golf Course has been serving the Mankato area with its lavish course and other amenities.
The course was designed around 1928 by M. J. Donndelinger and John McRae, who were among the club professionals at that time.
The course was later sold to the Books family, who ran it until the year 2015 before selling to its present owners, an investment company located in Mankato.
Golfers visiting the area will have the opportunity to play at the 18-hole course. Additional amenities include cart rental carts, pull carts, rental clubs, and an annual range pass.
If you're looking to join an organization, you can join the Minneopa Ladies Golf League, an enjoyable and casual league for ladies of all ages.
Other leagues golfers can join include the Adam and Eve League and the Sportsmen Golf League.
Address: 410 Pintail St, Mankato, MN 56001, United States
13. Blue Earth County Historical Society
Blue Earth County Historical Society
began in the year 1901 when a small group of individuals decided to put together exhibitions relating to early pioneers, industries, and the lives of locals for the Semi-centennial celebration, an event in Mankato which marked 50 years since the region's settlement.
Over the years, it became an ongoing display of work to allow visitors to see the collection and gain knowledge about the history of the area anytime.
The History Center and Museum highlight various features of people, locations, and events that have shaped the county.
Visitors today are able to view a diorama of Mankato's downtown Mankato from the 1800s.
The area also boasts Native American tools and artifacts and an interactive area for children with a cabin built by the pioneers.
The museum also has an exhibit hall, art, and exhibits that travel from museums elsewhere.
Address: 424 Warren St, Mankato, MN 56001, United States
14. Rounders Sports Bar & Grill
Explore the famous Rounders Sports Bar for the best of sports shows while you enjoy fresh wine, a perfect addition to your list of things to do in downtown Mankato Mn.
The bar was opened in 2009, and since then, it has featured a fun experience for the sports fanatic; you can as well relax and grab a cold drink on the patio or get your belly to fill up in the bar.
Rounders Sports Bar boasts of special exhibits such as over 20 high definitions 50″ TVs with many fun sports packages like MLB, NFL, NBA, UFC, and NHL on steady views.
Enjoy a special menu of burgers, appetizers, wings, and more, with over 12 tap beers and 50 bottled beer choices to select from; the Rounders Sports Bar is a real pleasure center.
Additionally, relax and feel a unique experience in the famous crowded Rounders Sports Bar for sports lovers and interested individuals around the city.
Address: 414 S Front St, Mankato, MN 56001, United States
15. Betsy & Tacy's House Tours & Gift Shop
Betsy and Tacy's Home Tours & Gift Shop are two buildings that are opposite to each other, which were once the residences of Maud Palmer Hart and Frances "Bick" Kenney, two best friends who later narrated their childhoods through the popular children's Betsy-Tacy series books.
The house of Betsy is a museum, which is exactly what it looked like when her family was there in the latter part of the 1800s.
The house will take visitors back in time as it features furniture and décor from the past.
The house of Tacy is an interpretive center and gift shop, which has a wide array of exhibits, such as manuscripts, photographs, scrapbooks, and much more.
Address: 332/ 333 Center Street, Mankato, MN 56001, United States
16. The R. D. Hubbard House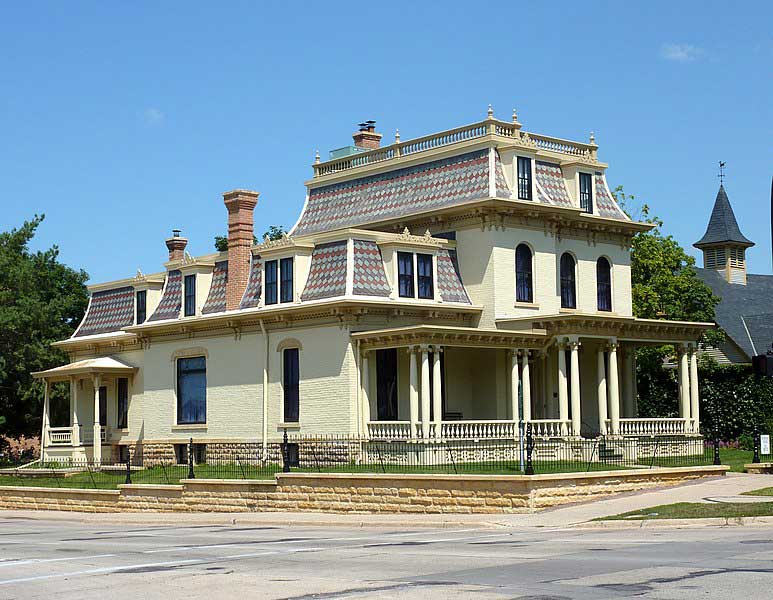 The R. D. Hubbard House is the home that was owned by R. D. Hubbard Entrepreneur and one of the founders of the largest flour mill in south Minnesota called the "Hubbard Milling Company."
Visitors can tour the house, which is in its original state when it was bought through the Historical Society immediately after the Hubbard family moved out of the home in 1938.
While visiting, you'll see that a lot of the furnishings and décor in the house are original items owned and used by the family.
Architecture enthusiasts will be delighted by the traditional Victorian design of the building and the surrounding area on tranquil South Broad Street.
Address: 606 S Broad Street, Mankato, MN 56001, United States
17. Mankato Brewery
If you are interested in the fresh brews Mankato has to offer, add a visit to Mankato Brewery to your list of things to do while in the city.
Mankato Brewery was established in 2012, which makes it the first brewery that has been operating in Mankato since 1967 and has since revived the once-popular tradition in Mankato.
Its taproom has become a well-known location in the town and is among the most popular places where locals gather to socialize, relax, or just unwind after a tiring day.
Be sure you stop in on your visit to chat with friends and taste the tasty drinks. You can enjoy amazing perspectives of the brewery and purchase items from the merchandise shop or listen to live entertainment at the stage in Mankato Brewery.
The brewery tours are scheduled on a Saturday for those looking for an intimate view.
Visit the Mankato Brewery to try their authentic beers that are a reflection of the rich history of the region and the people living there.
Address: 1119 Center St, North Mankato, MN 56003, United States
18. WOW Zone Family Entertainment Center 40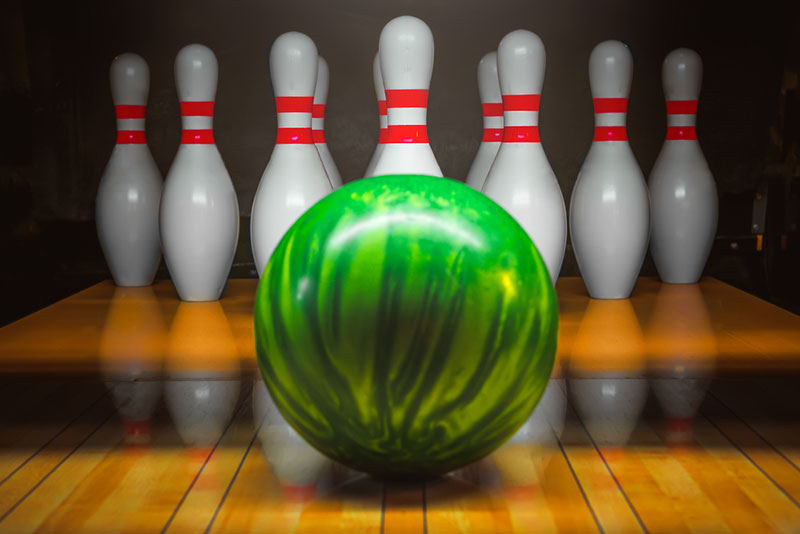 Give your family a one-in-a-lifetime fun experience in the beautiful WOW Zone Family Entertainment Center 40, which stands as a major in your list of best fun things in Mankato, MN.
The special Wow! Zone Family Entertainment was opened in the year 2008 as one of the first southern Minnesota entertainment centers making it one of the top attractions of the city.
It features about two-level laser tag arena, 24 state-of-the-art bowling lanes, blacklight mini-golf, sports bar, restaurant, snack bar, a full arcade, and many more.
Enjoy a whole lot of entertainment as you take around on one of the most magnificent courses in Southern Minnesota's, view live golf championship events, and explore casual or league bowling,
Additionally, the Brunswick Pro Lanes feature top-notch exhibits such as 120″ projection TVs to compliment the already installed 42″ LCD TV and 42″ LCD used as scoring monitors.
Address: 2030 Adams St, Mankato, MN 56001, United States
19. Red Jacket Trail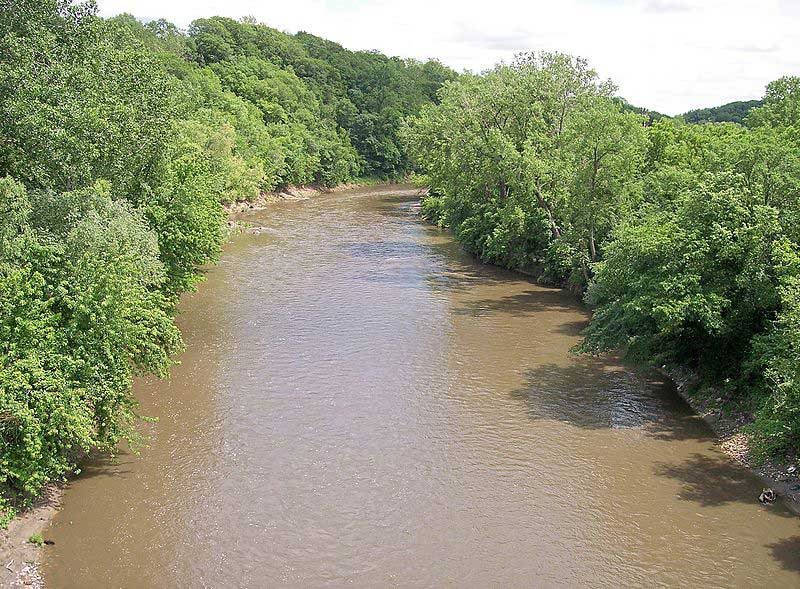 The Red Jacket Trail It is a trail that runs from 6 to 13 miles that is a former railroad track and runs alongside the route MN-66, in which hikers and bikers can see the famous 80-foot high Red Jacket Trestle.
It's good to know that the trail's surface is comprised of crushed stone and asphalt and is easily accessible for those who use wheelchairs.
The people who have walked the trail are enthralled by its peacefulness, and the stunning scenery will be able to be seen when you walk along the trail.
A part of the Red Jacket Trail connects to the Sakatah Trail and the Mankato River Trail within Minneopa State Park.
20. BentRiver Outfitter
One of the best fun things to do in Mankato, MN, is to spend some time in the popular BentRiver Outfitter and enjoy one of the best outdoor adventures around town.
The magnificent Bent River Outfitters is owned and managed by the local city men and is one of the top attractions for the Mankato people.
The Bent River Outfitter offers shuttle services, boat rentals, guided trips for interested groups and families of all sizes, corporate outings, paddling lessons, eco-tours, yoga, and many more.
Enjoy fun activities such as Tandem Kayaks, snowshoes, Kayaks, Canoes, Stand-Up Paddleboards for as little as $50 for a 24-hour rental and a discount price of $100 for a 3-day rental.
Additionally, the Bent River Outfitter features a strap and tie-downs for purchase at the famous shop, and there is always a helping hand from trained staff for your loading and unloading of the rented boats.
Address: 606 N Riverfront Dr, Mankato, MN 56001, United States
Considering a vacation in Kansas, do not miss out on these attractions in Overland Park, Lawrence, and Topeka for a fun time here.
21. River Hills Mall
With more than 80 kiosks and stores, River Hills Malls is the ideal place to go whenever you're looking to spend the day eating, shopping, and having a blast.
The shops offer all kinds of items from the latest fashions as well as technology to accessories and household goods.
The food court is a diverse collection of numerous fast-food chains and restaurants that serve delicious, fresh food all day long.
The kids will be thrilled to spend time in the play area for kids where they can play with their peers of the same age or catch one of the latest films in the eight-screen theater of the mall.
Whatever you're in the mood to watch, River Hills Mall is an ideal place for families and is worth adding to your list of things to do in Mankato.
Address: 1850 Adams St, Mankato, MN 56001, United States
22. Seven-Mile Creek Park
Seven-Mile Creek Park comprises 628 acres of grasslands, valleys, deciduous forest, as well as the Minnesota River and Seven Mile Creek Bluffs.
There are eight miles of trails in the park with multi-use, which are ideal for biking, walking, or hiking.
There are bridges that provide breathtaking views of the surrounding area, and you will find numerous places for picnics, shelters, as well as a public boat launch along the Minnesota River.
Other features of the park also include an outdoor playground and a baseball field, and a number of volleyball courts for all the family to enjoy during their visit.
Make sure you keep an eye on the park for fascinating fauna like wild deer, turkeys, as well as a wide variety of migratory and nesting birds.
Address: 47454 U.S. 169, St Peter, MN 56082, United States
23. Franklin Rogers Park
Formerly called Key City Park, Franklin Rogers Park is a ballpark that is worth adding to your list of things to do in Mankato if you are interested in sports.
The park was named for Franklin Rogers, who was an editor in the sports section and later vice-president of the Mankato Free Press because of his passion for local sports.
The park today is the home of Loyola High School, the Bethany Lutheran College Vikings, the Mankato Moondogs, and Mankato Area Public School's West High School.
It also serves as the facility for youth that is part of the Mankato Area Youth Baseball Association.
If you're in the area, ensure you keep an eye for games' times and attend one to help cheer local teams.
Address: 601 Reed St, Mankato, MN 56001, United States
24. Reconciliation Park
Reconciliation Park is a perfect place to visit if you wish to understand the history of Mankato and Minnesotan.
The park was the biggest mass hanging location of its kind in the United States from December 26th, 1862, when 38 Dakota Indian men were simultaneously hanged for attacking settlers from New Ulm.
There are a variety of statues and historical markers at the site that you can explore and gain a better understanding of the history of Mankato.
The park is also home to the Blue Earth County Public Library and is one of the best places to visit for Liberians.
Address: 100 South Riverfront Drive, Mankato, MN 56001, United States
25. Mankato Symphony Orchestra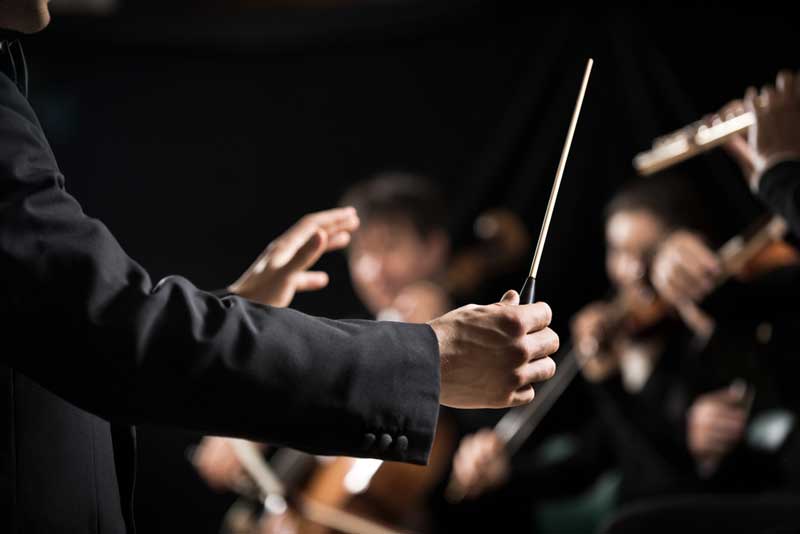 Mankato Symphony Orchestra was birthed in the year 1950 through the Mankato Musician's Union, the state Teachers' College, Gustavus Adolphus College, and Mankato Public Schools.
The orchestra has since expanded to become one of the largest arts organizations in Mankato and puts on high-quality music that is inspiring for both visitors and locals alike.
The orchestra program varies each year. However, the most popular shows are Family Series such as Mozart in Me, Symphonic Series, and Music on the Hill.
Visitors will be delighted when they listen to the music and sights that enthrall them.
You should be sure to participate in the numerous educational activities that are held, which are appropriate for individuals of all ages.
Address: 523 S 2nd St, Mankato, MN 56001, United States
26. Twin Rivers Arts
Twin Rivers Council for the Arts is a tourism and arts hub that provides an opportunity for artists of all skill levels to express their creative talents for the public to appreciate.
In the interest of creating communities and connecting people with performing arts and culture, the organization hosts a variety of shows and events, which are scheduled all through the year.
Apart from these, there are workshops for artists that concentrate on techniques, methodologies and acting, music, and many more.
Additional services include renting facilities for private events studios, facilities, and many other opportunities.
Address: 523 S 2nd St, Mankato, MN 56001, United States
27. Javens Family Vineyard and Winery
Javens Family Winery and Vineyard is a family-owned winery situated along the banks of the Le Sueur River.
The winery was founded in 2010 and had, through the years, evolved into a relaxing spot for visitors and locals alike to unwind and enjoy a social gathering while visiting Mankato.
There are a variety of red and white wines to pick from that you can sample in their stunning tasting room.
One of their most popular varieties is La Crescent, which is an off-dry white wine that has an amazing scent and a great aroma.
Another variety you can try out is the Marquette, which is aged in barrels and dry, as well as The Frontenac Gris, which is a fruity white wine.
Address: 20011 589th Ave, Mankato, MN 56001, United States
28. Blue Bricks
Visit one of the ancient and most popular drinking centers around the city and fine crafts beer, along with special dishes, a perfect addition to your list of things to do in Mankato, MN.
The historic Blue Bricks has been around since 1996, having its location in the Center of downtown Mankato giving the city one of the best services in special melting pot American drink and food.
The unique Center has an estimated workforce of 57 employees across all its location with about $149,817 generated in sales, the Blue Bricks attracts a quarter of the city's population.
It offers a variety of combined services ranging from Accommodation and Food Services, Food Services and Drinking, Drinking Places (Alcoholic Beverages), Bar (drinking places), and many more for the satisfaction of visitors and interested individuals.
Additionally, the magnificent Blue Bricks boast unique exhibits such as Recreational Camps, RV (Recreational Vehicle) Parks, Rooming and Boarding Houses, Restaurants, and Other Eating Places.
Address: 424 S Front St, Mankato, MN 56001, United States
29. Rasmussen Woods
Rasmussen Woods is located in the city's central area close to Minnesota State University. However, the size of the area and its underdeveloped nature make the whole place look isolated.
The nature sanctuary comprises over 150 acres of land containing hiking trails, thick forests, wetlands, and meadows.
One of the major highlights in the Rasmussen wood is the picturesque floating trail, which allows tourists to travel past a narrow area of swampy landscape.
The theatre sanctuary offers lots of wildlife viewing opportunities, and visitors can see different animal species. You can also enjoy watching birds and butterflies as you go deep into the trails.
If you would like to know more about the plants and animals in the nature sanctuary, visit the Elks Nature Center inside the park.
Address: 555 Stoltzman Rd, Mankato, MN 56001, United States
30. Indian Lake Conservation Area
Immerse yourself in nature by visiting the Indian Lake Conservation Area. It is an excellent choice of destination if you want to break from the hustle and bustle of the city.
It is a 120-acre regional park that offers everyone excellent environmental and recreational opportunities. Visitors can go hiking, horseback riding, and also wildlife viewing.
The park features a multi-purpose trail system that surrounds Indian Lake and links other regional trails. It is situated south of Mankato on the Indian Lake Road.
Pamphlets and interpretative displays showcase the area's history, the processes employed to improve the area, and the environmental significance of wetlands.
Visitors are to always stay on the trail to help maintain the environment of this delicate wetland. In 1999 the Indian Lake Conservation Area received the federal Environmental Excellence Award.
Address: 19959 Indian Lake Rd, Mankato, MN 56001, United States
Have more time in M?, take to exploring other cities of North Carolina, here is our list of things to do in Red Wing, for fun exploration.
Plan Your Trip to Mankato
Mankato town is a magnificent place, a top tourist center that features a lot of fun
attractions ranging from the best brewery centers, ancient museums, monumental sites, sports centers, reserved areas, pleasure centers, and even historic monumental sites.
It features a wonderful adventure to navigate the well-structured environment of
Mankato, MN, for entertainment lovers, various skilled and unskilled divers, there is also a place for kids to catch fresh candies.
Start planning your trip to this beautiful town with this list of the best fun things to do in Mankato, MN, always refer to this masterpiece as a guide for your fun-filled journey, so pin it.