Named after the Revolutionary War hero General Robert Anderson, Anderson SC is a city located at the northwest corner of the state of South Carolina on the Piedmont Plateau.
Anderson has several amazing features including tourist attractions, a good transportation system, lots of recreational amenities, and infrastructures all of which make it an ideal place to visit.
Filled with several fun-filled and historic sites, there are quite some fun things to do in Anderson SC, ranging from museums to sporting facilities, spectacular food venues, amazing nature parks, and lots more
The city is also rich in agriculture, providing lots of areas with a rich history of farm and plantation life available for visitors to explore.
For a fun vacation, here are the best and fun things to do in Anderson SC.
Things to Do in Anderson
1. William A. Floyd Amphitheater
Known to be one of the largest concert facilities in South Carolina, William A. Floyd Amphitheater is a terraced grass seating concert facility used for major concerts and events and is capable of holding over 12,000 individuals at a go.
William A. Floyd Amphitheater was named in honor of the late William A. Floyd, a councilman chairman who was great support and encouragement to Anderson County revitalization.
Opened in 1999, this large concert facility has been the arena for popular concerts and events which featured most of the big stars in R&B, southern rock, hip-hop, country music, and more.
The William A. Floyd Amphitheater features several amazing facilities to ensure the comfort of fans some of which include, convenient concessions stands and restrooms, a flowing stream, a beautiful decorative pond, and lots more.
Check out the next concert or event date and add it to your list of things to do in Anderson SC for a fun time.
Address: 3027 Martin Luther King Jr Blvd, Anderson, SC 29625
2. Explore Rocky River Nature Park
Rocky River Nature Park is a 400-acre land space located in the city limits of Anderson that features the largest swamp in the Upstate.
The comprises of amazing features of nature which include wetland areas; open water for canoeing and kayaking, different walking, biking, equine trails; and a discovery center/environmental educational facility.
The park is managed by a citizen-led, non-profit group called Rocky River Conservancy which preserves Rocky River, its swamp, and surrounding area.
Address: 1311 Old Williamston Rd, Anderson, SC 29621
3. Palmetto Distillery
A place worth adding to your list of places to visit in Anderson SC, Palmetto Distillery was the first distillery to produce the first legal moonshine and award-winning whiskey in the entire South Carolina state.
This local micro-distillery is owned by descendants of local moonshiners who utilize remarkable recipes from over 100 years to uphold the tradition of their ancestors.
With several handmade moonshine and crafts whiskey produced in a copper still, the distillery offers visitors free tasting of its five flavors of moonshine and whiskey.
Additionally, the distillery also showcases and educates visitors on the history of the local tradition of moonshine runners as well as how the process works.
Address: 200 West Benson Street, Anderson SC 29624
4. Anderson County Museum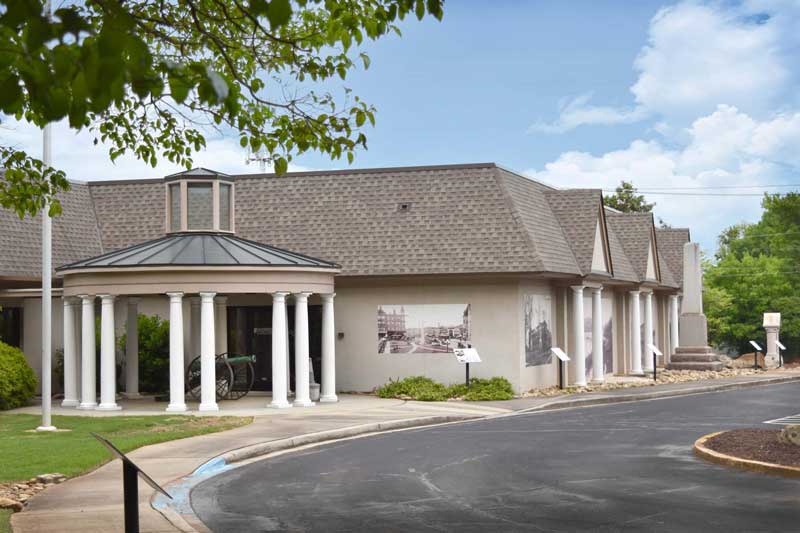 One of the best museums in Anderson county, a visit to the Anderson County Museum is worth adding to your list of things to do in Anderson SC.
This historical museum brings to light the unique history of South Carolina and the people of Anderson County in general.
Featured in this spectacular museum is a collection of over 20,000 artifacts from around the area.
Among other features aside the significant artifacts includes a Research and Reading room which contains about 2,000 historical photos and 1,600 volumes all accessible by any visitor.
Currently, there is a remarkable collection of exhibits called "Keep the Home Fires Burning," which portrays men and women who once fought in American conflicts.
The museum contains many educative, entertaining, and interactive exhibits that makes visiting it exceptional.
Try stopping by this museum while in the area and also get an item from the gift shop at the museum as a souvenir for remembrance purposes.
Address: 202 East Greenville St, Anderson, SC 29621,
5. Grady's Great Outdoors
Established in 1961, Grady's Great Outdoors is a locally owned and operated cooperation focused on giving visitors a memorable adventure of all things outdoors.
Grady's Great Outdoors provides quality products and exceptional customer service for outdoor enthusiasts in a family-friendly atmosphere and also inspires visitors to explore the great outdoors.
Some products available for visitors include kayaks, grills, firearms, and shooting supplies all for a perfect outdoor experience.
The staffs are knowledgeable, friendly, and ready to assist in any way possible by offering on-site demonstrations as well as shoe fitting.
Finally, Grady's Great Outdoors is opened Monday to Saturday from 10 am – 7 pm and is closed on Sunday.
Add this to your list of fun things to do in Anderson SC for a fun outdoor time.
Address: 3440 Clemson Boulevard Anderson, South Carolina
6. Anderson Sports & Entertainment Center
If you are a sports lover, a visit to Anderson Sports & Ent Center is worth adding to your list of fun things to do in Anderson SC.
This interesting center covers about 64-acre land space and features amazing sport facilities for visitors to enjoy.
The facilities featured in this center include three soccer fields, seven softball/baseball fields, miles of paved walking paths, eight tennis courts, picnic areas, a nature trail, and a disc golf course.
The center is loaded with several ongoing activities on daily basis among which are the Youth and adult softball/baseball leagues and associations.
Various tournaments and events on different sports are hosted during weekends in the center.
keep in mind that dogs, aside from service animals, are prohibited in the Anderson Sports Center for the sole safety of its visitors.
The Sports Center tennis courts are free to use by the general public when not reserved for tournaments or other booked events.
Visit this center while in Anderson SC to enjoy an amazing sports experience.
Address: 3027 Martin Luther King Jr Blvd, Anderson, SC 29625
7. Sadlers Creek State Park
Located on a peninsula in Lake Hartwell, Sadlers Creek Park is a 395-acre State Park which offers series of fun activities that include water sports, bird watching, camping, and picnic opportunities.
Sadlers Creek Park has about 52 campsites complimented with water and electricity available for rentals.
There are also two picnic shelters and a Lakeside pavilion available for reservations which can hosts an entire family or friends.
A notable feature of this park is the two hiking or biking trails namely, Pine Grove Trail( a half-mile trial) and the Loop Bike Trail(a normal 6-mile trail for biking).
The park is opened for visitors who wish to swim or explore the waters through available two boat ramps to fish or for cruise purposes.
This makes what to do in Anderson, SC, for some fun outdoor time, consider an addition to your bucket list of Anderson SC attractions to visit.
Address: 940 Sadlers Creek Rd, Anderson, SC 29626
8. Carolina Bauernhaus Ales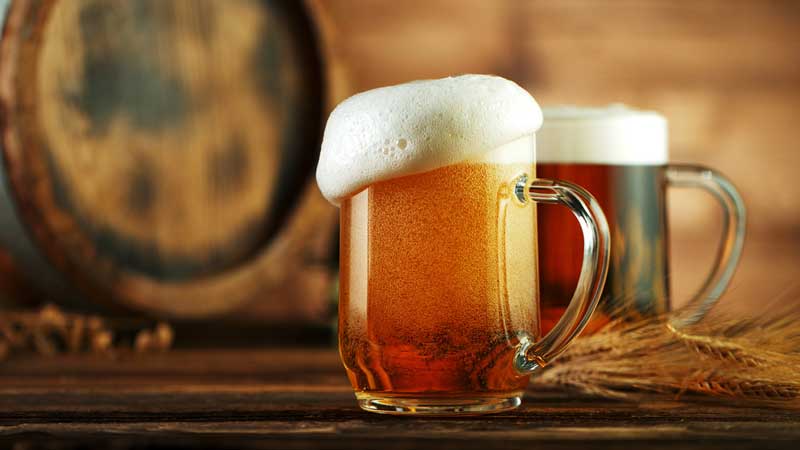 Carolina Bauernhaus Ales is a local remarkable brewery in Anderson SC which brews and serves ales made using local flavors inspired by Belgian tradition.
The brewery was established by Three local homebrewers with the intention of creating ales that perfectly honors and relates to the rich farming history of South Carolina.
Though the brewery is located outside of Anderson, its taproom which is at downtown Anderson always contains freshly brewed ales which it serves to visitors.
Not much different ales are created by Carolina Bauernhaus just to however there are changes in ales line-up every season to keep visitors in suspense and each ale a special release.
Additionally, different kinds of events are hosted all year long by the brewery and Taproom some of which include tasting events, music shows, and open mic events.
Address: 115 W. Federal Street, Anderson, SC 29625
9. Anderson Jockey Lot And Farmers Market
Located close to Belton just 16 minutes drive from Anderson SC, Anderson jocky lot and farmers market is a 65 acres market that opened in November 1974.
The opening of the market was inspired by a trip by the founders namely D. C. Bryson and Richard McClellion to the flea market in Mexico which gave them an idea to create something similar but with lots of parking and clean restrooms.
Today, the Jockey Lot has grown vastly since its establishment having an average daily attendance is 30,000 to 60,000 people.
The vast market offers varieties of items by hundreds of dealers who are most likely to have anything you might be looking for.
Among other features of this market includes snack bars and restaurants where you can enjoy different kinds of food from short orders to full-course meals.
Address: 4530 US-29, Belton, SC 29627
Plan to explore the cities of North Carolina, check out our guide on things to do in Raleigh, things to do in Cherokee, and things to do in Charlotte for fun exploration.
10. The Club at Brookstone
One of the best places to visit in Anderson SC for golf lovers, The Club at Brookstone is one of the top golf courses in South Carolina open to use by the public.
The golf course features 18 holes in a Tom Jackson designed layout which gives its visitors a fairly challenging, enjoyable, fun-filled golfing experience.
Moreover, the golf course became remarkable after undergoing about $2M worth of renovations back in 2016.
The renovation featured a new Championship Bermuda greens, a refreshed clubhouse and event center, an amazing golf practice facility, lots of hole layout improvements, and new bathrooms.
Some other features of this golf course include a chipping green, a driving range, large golf putting green, and a practice bunker made up of real high-quality sand.
Additionally, the golf course is open for events like Birthdays, Weddings, Retirement Ceremonies, Anniversaries, and other private events.
Address: 100 River Club Dr, Anderson, SC 29621, United States
11. South Carolina Plantation Tours
Hosting some of America's plantation history, Anderson County host some of the over 1,500 plantations scattered across the state of South Carolina.
Examples of the historic plantation found in Anderson County include the Woodburn Plantation owned by the Pendleton Historic Foundation and the Ashtabula Plantation.
Currently managed as a house museum, the plantation brings to light a perfect replica of the 1800's plantation life for the enlightenment of its visitors.
The Ashtabula and Woodburn homes are over 200 years old dating as far back as 1790 and 1800 respectively.
The plantations are open for both public and private tours by interested visitors who wish to experience the history of this area.
12. CocoBon Chocolatier
Among other things to do in Anderson SC with kids is visiting the CocoBon Chocolatier, a shop which offers locally made old-fashioned confections and chocolates.
The inspiration behind opening the shop is as a result of the closing down of the owner's favorite chocolatier, who later believed that the tradition should be kept alive.
The shop's chocolate is made using locally sourced ingredients making all recipes exceptional and unique.
CocoBon Chocolatier shop is designed in an admirable vintage style that compliments the uniforms of the workers.
Among other goodies sold in the shop includes vintage and vintage-inspired candies like Adams Candies, Ferrara candy, and NECCO. Handmade popcorn, cotton candy, truffles, and bonbons, are also sold in the shop.
Stop by this place with your kids and get them any of these yummy goodies of their choice, you can also get some for yourself.
Address: 111 North Main Street, Anderson, SC 29621
13. Things to do Near Anderson, SC: Historic Belton Train Depot
Though not exactly located in Anderson SC, Historic Belton Train Depot is just about 11miles away from the city.
Built-in 1910, Historic Belton Train Depot served over 60 trains and trolleys but later got entirely out of service in the 1960s.
The depot was dormant for many years, however later in 2007, it was renovated and rededicated.
Ever since its renovation, it became home to two prominent museums namely The S.C. Tennis Hall of Fame and The Ruth Drake Museum.
Visit this historical depot to get a glimpse of an old train track and also see what package of history the available museums have to offer.
14. Remnants Antiques
Located in Historic Downtown Anderson S.C., Just at the corner of Church St., Remnants Antiques Gifts & Consignment is an amazing eclectic mall filled with opportunities.
This unique mall is about 6000 square feet, accommodating 45+ vendors, and is made up of dealers retailing antiques, art, giftware, and furnishings.
Remnants antiques were established with the sole aim of rendering financial support to a non-profit ministry for women battling alcohol & drug addiction by name Shalom House Ministries Inc.
Shopping in this organized mall is spectacular as it offers unique furniture, books, accessories, and household goods all at a very affordable price.
Address: 300 S Main St, Anderson, SC 29624
15. Split Creek Farm
The Split Creek Farm is a dairy farm located in the Blue Ridge Mountains which focuses on goat products.
This unique farm produces and sells goat products which include handmade goat's milk cheese, yogurt, and fudge.
The farm is also open for tours by visitors where they are enlightened on matters regarding the farming history of the area as well as what is involved in running a dairy farm.
Visitors are also allowed to see the farm's 350 strong herds and the work of local artists featured in the farm's shop.
In addition, there are educative events hosted seasonally by the farm where they show visitors how their products are made through live demonstrations.
Add visiting this farm to your list of things to do in Anderson, SC if you have an interest in agriculture.
Address: 3806 Centerville Road, Anderson, SC 29625
16. Denver Downs Farm
Owned and operated by the Garrison family, Denver Downs Farm is a historic farm started in 1869 and is among the list of the National Register of Historic Places in Anderson SC.
Occupying about 400-acre land space, the farm improved greatly from cotton to dairy and presently a significant agritourist location.
The Denver Downs Farm educates tourist on the importance of agriculture in our daily lives and also showcase the family farms heritage.
Denver Down also has a Farmers Market, opened during the summer to create an avenue for local farmers to showcase and sell their products to tourists and locals as well.
Among other interesting features, the fathom also hosts events all through the year one of which includes the award-winning corn maze event which takes place during the fall.
Address: 1515 Denver Road, Anderson, SC 29625,
17. Belton Center for the Arts
Just 17 minutes drive away from Anderson SC, The Belton Center for the Arts is a cultural arts center founded in 1999.
The center is focused on engaging the community in the exhibition, exploration, and education on visual, performing, and literary arts.
Having an open and inviting atmosphere, Belton Center for the Arts promotes and appreciates art for all disciplines through different kinds of cultural experiences.
The center also helps promote local artists by creating several exhibition opportunities and also improves upcoming artists of all ages and abilities through multiple educational programs and classes.
Belton Center for the Arts features a gallery designed for multi-use by the community and has an exhibition space with room to showcase a variety of art.
18. Habitat for Humanity ReStores
Habitat for Humanity ReStores is home improvement thrift stores and donation centers open to the public.
The thrift stores feature Merchandise like furniture, building supplies, and home décor, donated by businesses and homeowners in the community.
The merchandise including new and old are all collected daily and sold at a fraction of the retail price.
The profits help Habitat for Humanity of Anderson County further its aim which is to build strength, stability, and self-reliance through the long-lasting impact of a decent, affordable home.
Address: 210 S Murray Ave, Anderson, SC 29624
19. Kid Venture Playground
For a fun time with kids visit the Kid Venture playground, built through a volunteer organization called "Community Partners At Play" for the children of Anderson County.
The playground is built and designed from the ideas of local children in several community meetings with a design engineer.
A reasonable space was donated by the Anderson County at the Anderson Sports & Entertainment Center for the playground and thereafter community volunteers worked in collaboration to erect the structure.
Currently, Kid Venture playground is being maintained by some Anderson County departments, many local volunteers, and also the Anderson Sports & Entertainment Center.
With an age limit of 12 years old, this fun-filled playground is open for children to enjoy on a daily basis.
Nevertheless, the park is closed at times as a result of large events that might be hosted in the vicinity of Anderson Sports & Entertainment Center.
Kid-Venture playground closes every day at dusk and prohibits the carrying of food and drinks inside the play area.
Finally, the playground is not available for rentals for parties or private events with the reason being that it is a community playground.
This answers what to do in Anderson, SC, with the kids, give the kids some fun time at Kid Venture Playground.
Address: 7 Jim Ed, Rice Cir, Anderson, SC 29625
20. Growler Haus
Growler Haus is a unique brewery established and opened in 2012 with the aim of improving the brewery community and providing visitors with the best craft beers.
Filled with carefully selected expert brewers, Growler Haus offers a variety of locally brewed beers to its visitors in a relaxing and comfortable environment.
The brewery has three locations which offer a wide range of brews, and also accommodating customer friendly staffs ready to happily offer samples and attend to you at all time.
Additionally, Growler Haus helps promote local talents and home brewers through the community brewing contest which they host on several occasions.
Address: 313 N Main St, Anderson, SC 29621,
21. Amstar Cinema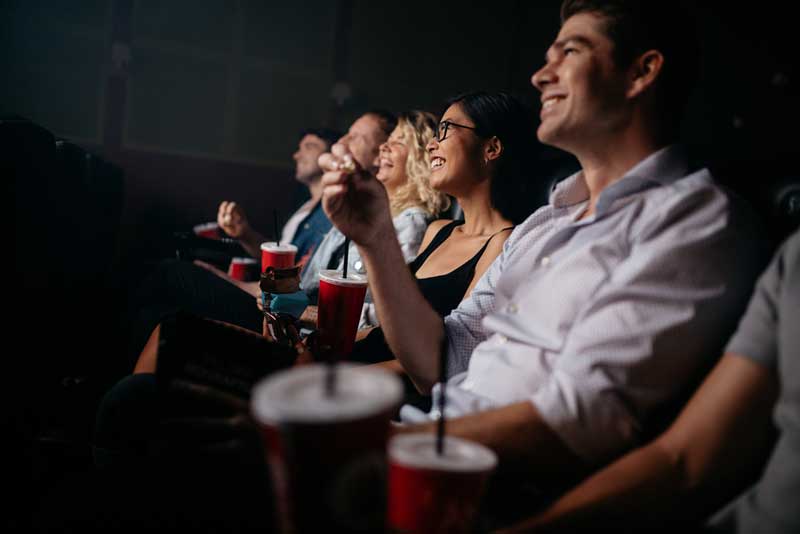 Among the fun things to do in Anderson SC for theatre lovers, is a visit to The AmStar Stadium 14.
The theater is one of the stadium theaters established and launched in Anderson SC at almost the same time.
Now part of Southern Theatres, the cinema was the location of the premiere of the popular movie "Radio".
The cinema features about 14 auditoriums, 3D movies, and digital sound as well as offering first-run feature films.
There also several modern amenities in Armstar cinema some of which include Dolby sound, comfortable high-backed chairs, a game room, stadium seating, a concession area with food and drinks, as well as private party facilities.
This makes what to do in Anderson, SC, for some movie time, visit the Armstar cinema for a fun-filled theatre time.
Address: 193 CIVIC CENTER BLVD, ANDERSON, SC 29625
22. Fire Department Museum
Located right in the fire department of Anderson, Anderson City Fire Department Museum houses historic exhibits and equipment used in time past.
Among the historic exhibits of the museum includes four antique fire trucks dating as far back as the 1880s-1919.
The museum is attached to the fire department and on a few occasions, the staff is allowed to take visitors on a tour to see the different historical significant exhibits.
The museum is opened 9-5 hours daily when staff is available to open the museum. Nevertheless, it can also be opened by appointment.
Address: 400 S. McDuffie St., Anderson, SC 29624
23. Lake Hartwell
Among the notable attractions near Anderson SC, Lake Hartwell is a beautiful area known to be one of the best fishing spots in South Carolina.
The Lake Hartwell State Park has quite some amazing features which include a long trail for hiking and a boat ramp available to the public for visitors who wish to explore the waters or go on a fishing expenditure.
There are also three wooden cabins in the park available for rent throughout the year for visitors who intend on spending a few days enjoying the park.
Aside from the wooden cabins, there are also camping sites available for rent for RV and tent campers.
Additionally, Lake Hartwell State Park also features a picnic shelter and a playground that families can utilize, capable of hosting about 75 people at a go.
You can bring your pets along with you while visiting as pets are not prohibited in the park.
Address: 19138-A HWY 11 S, Fair Play, SC 29643
24. Anderson Relics 1208
Whenever you want to purchase a nice gift for your loved ones or yourself, the top thing to do is to visit Anderson Relics 1208.
Anderson Relics 1208 is a unique shop known for offering a collection of high-quality gifts that would please the receivers' hearts.
There are more than five hundred vendors who are receptive, friendly, and welcoming.
The products they offer are affordable, with many options for visitors to choose from according to their preferences.
Aside from the limited parking spaces, Anderson Relics 1208 is a perfect place to check out with great discounts to enjoy
Address: 1208 N Main St, Anderson, SC 29621, United States.
25. Viva Wine Bar
That moment when you just want to chill with your family and friends with a delicious glass of wine, visiting Viva Wine Bar is among the best things to do in Anderson.
Viva Wine Bar provides a gorgeous and calming restaurant where customers can have a good time.
They provide a welcoming atmosphere with friendly and helpful staff dedicated to serving the people.
You can also relax at their seating area on the sidewalk on a cool evening or relax in their full-time bar.
As you enjoy their delicious meals, ensure you have a bite of their tasty snacks and cheese. If you can meet up with the Wall of wine night held late at night, then you won't miss any of the fun.
There are ample parking lots which are well protected by a guard. Viva Wine Bar offers free entry along as you're ordering a wine.
Address: 110 E Church St, Anderson, SC 29624, United States.
26. Regal Starlight
A fantastic movie theater for movie lovers in Anderson, Regal Starlight features numerous screens showing the latest films.
Regal Starlight is beautifully designed with nice and welcoming workers who attentively listen to guests.
The theater features comfortable movie seats, which are also reclining type, which guarantees users a smooth movie time.
The sound system's quality is second to none, with ticket rates that are pocket-friendly, and they also offer online reservations.
Address: 11240 N Tryon St, Charlotte, NC 28262, United States.
27. Skateland USA (North Anderson)
A premier roller skating rink in the city, Skateland USA (North Anderson), is filled with numerous exciting things.
Skateland USA (North Anderson) will show you how amazing it is to have an awesome, fun experience.
This is a perfect destination with a clean and well-leveled rink that everybody, including little kids, could enjoy.
Visiting Skateland USA (North Anderson) would bring back many childhood memories of most adults.
This is also a perfect place for special events such as birthday parties, family reunions, friends get-togethers, etc.
Address: 4142 Clemson Blvd, Anderson, SC 29621, United States.
28. Sue's Wings & Things
Sue's Wings & Things is one of the best restaurants in the city when you want to enjoy some delicious American dishes.
The restaurant caters to all your American food cravings and would definitely exceed your expectations.
They offer delicious American food at affordable prices, with discounts available during summer.
Sue's Wings & Things features a full-service bar fully packed with delicious beers to complement the drinks.
Address: 4711 SC-81, Anderson, SC 29621, United States.
29. Massage Envy
Why not begin your journey into adopting a great lifestyle?
If you're ready, book an appointment with Massage Envy. It is nestled in the center of Anderson, South Carolina.
Massage Envy is a recognized spa well furnished with modern equipment and highly knowledgeable staff.
This is the perfect place to enjoy an amazing stretch session, massage, and facials. Massage Envy features an experienced and committed team who knows how to cater to the needs of every client.
The spa offers services for unexpected costs that you can't get elsewhere; there are restaurants nearby where you can order a quick meal.
Address: 3501 Clemson Blvd, Anderson, SC 29621, United States.
Have more time in South Carolina, check out our list of things to do in Spartanburg and things to do in Florence for a memorable vacation.
Plan Your Trip to Anderson
Anderson SC is an amazing place to visit filled with lots of fun activities that will excite its visitors.
There are also plenty of opportunities to take a break from everything and have a relaxing time enjoying the outdoors at the city's many state parks and golf courses.
Start making plans ahead for next your vacation, pin this article as a guide to refer back to while making your list of things to do in Anderson SC.