Looking for the best & Fun things to do in Florence, SC?
The best of vacations can only be experienced at extraordinary destinations. There are so many places worldwide that offer their unique brand of fun experience to their guests.
Florence is one of these exceptional vacation destinations characterized by an abstract charm that makes this modern-day city a rare gem.
The history, culture, vegetation, topography, architectural brilliance, and people of Florence combine to give Florence's great city a remarkable atmosphere.
This natural gem is located in South Carolina, United States of America, and has been called several Wonderful names like Flo-town and the magic city.
A trip to Florence will introduce you to the rural lifestyle unique to the old South, a stress-free way of life.
Moreover, visitors will not just be amazed at the excessive abundance of nature's gifts but also be overwhelmed by the recreational activities, entertainment, and food offered by the recently revitalized downtown in Florence.
The city of Florence offers a lot of attractions to showcase the city's glory. here are the best fun things to do in Florence, South Carolina.
Things to Do in Florence, SC
1. Francis Marion University Performing Arts Center
Francis Marion University Performing Arts Center
is a modern facility that promotes extreme cultural programming conducive to all age grades.
The Centre hosts various entertaining events, including educational activities and workshops for both adults and children.
Some of these events range from contemporary theater to classical music recitals and various concerts, including pop, rock, country, and other musical genres.
Visitors who visit the center can have the opportunity to see local, regional, national and international acts, and the multipurpose venue offers fine performances, perfect for both day and night.
Address: 201 S. Dargan Street, Florence, South Carolina, USA 29506,
2. Timrod Park
Timrod Park is a vast extraordinary 18-acre land that offers unbelievable fun and comfort. The park is popular one in the area and a visit here makes one of the top things to do in Florence, SC.
Here, visitors are at liberty to use the park to its full extent.
Visitors can engage in respiratory and cardio exercises like taking a stroll, jogging, or sprinting along its trails, also enjoying the scenic views the park has to offer.
Moreover, there are also many other activities like playing tennis on any of the 14 tennis courts featured here.
Timrod Park also has a playground and excellent picnic areas, which are well suited for a great bonding time with your kids, friends, and colleagues.
Timrod Park offers many other luxuries like a fantastic amphitheater, a magnificent pavilion, and even beautiful restrooms in the park's recreational center.
This park is blessed with an abundance of nature's beauty and has its landmass covered with various trees and shrubs, which support a lovely set of wildlife like squirrels, birds, turtles, and even beautiful butterflies.
Timrod Park is a great place to make memories with loved ones and close friends, so add a visit here to your bucket list.
Address: 400 State Rd S-21-234, Florence, South Carolina
3. Cottle Strawberry Farm
Strawberries are one of the most amazing fruits in existence, also loved by many.
Well, if you want to have a taste of some of the best strawberries, then take a day off and visit the Cottle Strawberry Farm.
The farm opens up every spring each year and offers locals and tourists the opportunity to handpick delicious strawberries straight from the vine.
When visiting Cottle Strawberry Farm, you can do so individually or in a group. Hence it is a great place to have some good alone time or improve one's relationship with family and friends.
However, if you are not interested in the picking experience and want the opportunity to get some strawberries, there are pre-picked strawberries that are up for sale here.
The farm also has a well-furnished restroom, just if visitors need to catch their breath from the strawberry picking experience.
They also sells a wide variety of strawberry products like syrups, loaves of bread, and preserves, apart from the different measurements of pre-picked strawberries up for sale.
Although visitors do not need to make an appointment for picking session, not to be disappointed by weather-related issues or any other kind of case, it is advisable to call ahead.
Cottle Strawberry Farm is open every spring from Monday to Saturday from 9 am to 6 pm and on Sunday, between 10 am to 6 pm.
Address: 2488 NC Highway 403 West Faison, South Carolina
4. Thieves Market
The is not a place where thieves gather to buy and sell :). On the contrary, the thieves market is a vast market that can be described as a haven for vintage and antique collectors and is situated in Palmetto Street, Florence.
The market has a wide variety of unique and antique products to offer. Thieves market has one of Arizona's best collectables, handmade gift items, clothing, furniture, and homeware.
This market offers a unique type of adventure which feels like an urban treasure hunt. You do not know what you are looking for but end up finding so much more than you ever imagined.
The market opens from 9 am till evening every day, creating enough time for the adventure lovers to dig deeper to find the natural treasures among the heaps of uncountable treasures.
However, Thieves market has an admission fee of just $3 and free parking. The marketplace is great for spending your weekends searching for things you may need.
5. Palmetto Peddlers Antiques Mall
Florence has a rich historical presence in America and has an abundance of beautiful antiques in the city.
However, one of the places to find these antiques is the Palmetto Peddlers Antiques Mall.
This is a massive 38,000 sq. ft. wonder, which offers its customers a non-stop shopping experience in the antique world.
Palmetto Peddlers Antiques Mall offers a wide range of home décor items, jewelry, collectibles, antiques, and vintages, allowing customers to choose a perfect match.
Due to the many antiques available in the mall, a well-designed system keeps the atmosphere condition. The building's temperature is also prepared to preserve all wares in the mall.
Visitors can visit the mall between 10 am to 6 pm from Monday to Saturday. On Sundays, Palmetto Peddlers Antiques Mall is open to the public from 1:30 pm to 6:00 pm.
Besides, every person who wants to sell unique antiques can quickly put their collections and products on display for sale.
Address: 2295 Hoffmeyer Road, Florence, South Carolina, USA, 29501,
6. Mars Bluff Atomic Bomb Impact Crater
The Mars Bluff Atomic Bomb Impact Crater might not be that big, but it attracts many people worldwide.
The crater, which looks like an atomic hole, is located in an abandoned trailer park. The Mars Bluff Atomic Bomb Impact Crater is not the reason people are attracted but the crater's story.
During the Cold War, an atomic bomb was accidentally dropped in Mr. Gregg's house's garden, and luckily the bomb did not go off.
The reason for the bomb's failure was later revealed, and it was because a rod that could have set off the explosion was not available in the bomb. Therefore, it didn't explode and just hit the ground.
Thankfully, there were no casualties, and everyone who was involved only experienced minor injuries.
However, in recent times, the Mars Bluff Atomic Bomb Impact Crater has gotten a lot of Florence recognition. For a better view, a small observation deck was constructed in its periphery. This deck attracts tourists and photographers from all over the country.
Address: E. Palmetto Street/U.S. 301, Mars Bluff, South Carolina, USA, 29506
7. Florence Veteran's Park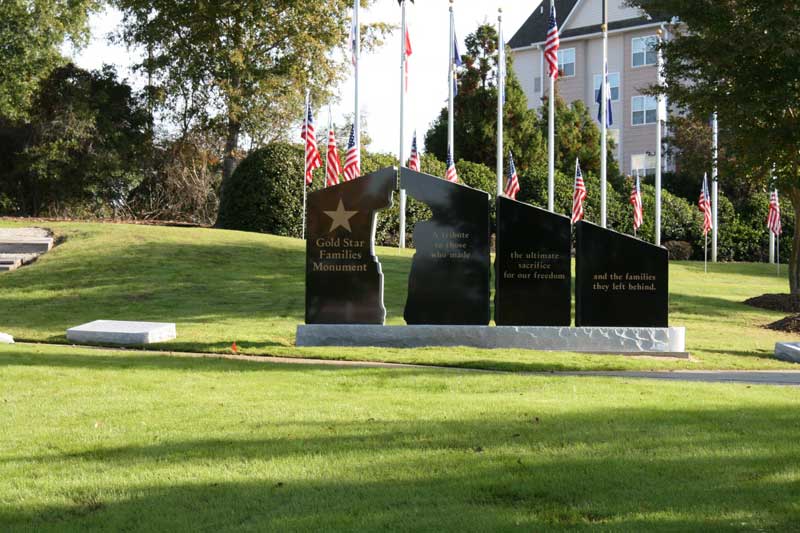 Florence Veteran's Park encompasses 6 acres of land and has various magnificent side attractions like the three-column obelisk that features a bronze bald eagle apex, the Wall of Honor, breathtaking sculptures like Home Safe, and many others.
This park was established on the Veteran's Day of the year 2008, during a special patriotic ceremony that saw both active and retired members of the military force present,
During the ceremony, the town dedicated the Florence Veteran's Park to those who served the United States of America.
The park also has some magnificent structures which attract visitors to the garden, one of these structures is the well-designed amphitheater.
Visiting Florence Veteran's Park is cost-effective as there is an admission fee to gain entry into the park, and it is open only during daylight hours.
Address: Radio Rd, Behind the Florence Civic
8. Locked Inn is One of the Fun Things to Do in Florence, SC
Locked Inn is the place to visit if you are in search of fun things to do in Florence, SC. Locked Inn is well known for its ability to offer its guests the most abstract and unique fun experience.
One of the highlights of Locked Inn is the not-so-popular "Escape Room Games."
Although, recently "Escape Room Games" are quickly gaining popularity in the country, Locked Inn is a pioneer in South Carolina
The Inn features various exciting adventure games in which the players are locked in a room to use their intellect and wits to solve puzzles and other interactive multiplayer games to exit the room in 60 minutes.
Participating in games like these is an attractive choice if you want to indulge in an entertaining and exciting activity.
Locked Inn also offers four distinctive and unique themes that make the experience more thrilling and refreshing.
9. War Between the States Museum
The Civil War Era was a chaotic period in the history of the United States, but if you love history and want to learn more about the civil war, then waste no time and visit this museum because there is a lot to learn.
War Between the States Museum was founded by the Sons of the Confederate Veterans in 1988. The museum has enormous archives of many memorabilia and artifacts from 1850-1900.
You can also find the pictures of many military personnel, and various items gotten from the Florence Stockade are also on display in the museum.
Documents and rare and unique books are found in the reference library, open to the public.
However, some special items are up for sale and can be obtained at the museum's gift shop for the tourist who wants to buy souvenirs.
Address: 107 S Guerry St, Florence, South Carolina, USA, 29501
10. The First Presbyterian Church
The First Presbyterian Church of Florence was initially established in 1861, with Dr. Thomas R. English serving as the church's first pastor.
The First Presbyterian Church started with only about 34 members.It has, however, grown significantly in size.
Currently, two services are held at the church at very comfortable timing; the Contemporary Worship service and the Traditional Worship service.
The contemporary worship service holds 9:00 am, and the praise team usually Minister to the congregation during this service.
However, the Traditional Worship service features the Chancel Choir but is conducted at 11 am every Sunday.
The First Presbyterian Church has a lot of history in Florence, but even if you do not want to have a history lesson at the church, you can take advantage of the church's serene atmosphere and visit it from time to time to catch some peace of mind.
Address: 700 Park Avenue, Florence, South Carolina, USA, 29501
11. Dr. Bruce & Lee Foundation Library
Dr. Bruce & Lee Foundation Library is one library that has won its place in the hearts of the locals.
The library is also gaining popularity amongst visitors due to the library's well-organized structure, which reduces stress during knowledge seeking.
Dr. Bruce & Lee Foundation Library provides access to books, audiocassettes, CDs, genealogical collections, local history, and the internet with so many other reference services.
The continual existence and classical detailing of the Florence Library create a perfect foundation for the primary public building in Florence.
The library's park-like setting and enclosed porticos greatly support public gathering, and its hi-tech facilities serve the needs of the city and foreigners.
The services offered by Dr. Bruce & Lee Foundation Library are free of cost to the citizens of Florence. Still, registered cardholders who are non-residents of Florence County are required to pay a small fee of $25 to access the library's bountiful resources.
The library is open for public use from Monday to Thursday from 9:00 am to 8:30 pm, Friday and Saturday from 9:00 am to 5:30 pm, and on Sunday from 2:00 pm to 6:00 pm.
12. Beer Tasting at Seminar Brewery
Tasting beers and assorted types of wine are among the best ways to end a stressful day of touring, Seminar Brewery offers the best beer tasting experience in Florence.
They have a unique blend of beer that serenades the taste buds of everyone who tastes the freshly brewed beer.
The brewery also offers a wide range of wine tasting sessions and various types of unique dishes, both local and international, to make your experience out of this world.
Guests at Seminar Brewery can also enjoy a wide range of fun games like Jenga, cornhole, and other board games like chess and checkers.
13. Columns Plantation
Column Plantation is a massive mansion located in the southern parts of Florence. The villa was built with the unique large Greek revival columns.
This mansion has gone by different names like the Rankin-Harwell House, The Columns, the James Harwell House, and the Carolina Hall.
Visitors can tour the villa and watch Civil War reenactments, where volunteers dress up in costumes from that era.
The mansion was built in the mid- 19th century. The two-story mansion was built within a plantation's borders that grew cotton, corn, and tobacco.
The architectural design of the Columbus plantation mansion is that of the Greek revival-style lodging.
The mansion has a low-pitched hipped roof and an elevated basement. The villa is further surrounded by 22 massive stuccoed brick columns, placed in Doric order. The total size of the mansion covers about 2 acres of land.
This classic and exquisite home has been restored over time. Right now, the Harwell family owns both the mansion and the surrounding plantation properties. Although it is privately owned, it is available for tours and events.
Address: 5001 Rankin Plantation Road, Florence, South Carolina, USA
14. Dooley Planetarium is One Of the Best Free Things to Do in Florence
The Dooley Planetarium is a digital Planetarium located at Francis Marion University in Florence.
At the Planetarium, visitors can see various images, animation, and even live feeds from NASA.
The Planetarium has a projector that enables the projection of amazing views to the curious and enthusiastic public.
The Planetarium has a wide array of exhibits and programs for various groups of people like students, the public, and very special people.
At the Dooley Planetarium, everyone can catch a glimpse of the general public exhibits on the second and fourth Sunday of every month at 3:00 pm.
Private groups like student visit groups can gain access every day of the week apart from weekends. The Planetarium does not charge any fee as admission is free of cost.
15. Florence Stockade
The American civil war produced many prisoners kept at a site adjacent to the Florence national cemetery, famous known as the Confederate States Military Prison, also known as the Florence stockade or just "The Stockade."
The Stockade housed nearly 18,000 union soldiers from September 1864 through February 1865. The scars can still be seen on the wall of this prison.
Unfortunately, about 2,800 soldiers died in captivity, with many buried as unknown soldiers in the Florence National Cemetery.
The Stockade is listed on the national register of historic places and part of the city of Florence trail system
Visitors who visit The Stockade will find a guided walking trail and commemorative gazebo highlighting the history of The Stockade's role in the American civil war.
The site has been open to the public since 2008, and there is a parking facility available.
16. Must-Visit Florence, SC, Attractions: Florence County Museum
Florence County Museum, also known as the Pee Dee's premier museum, showcases Florence's bountiful artistic, cultural, and historical heritage through a vibrant collection of exhibitions, family programs, studios, and lectures.
There are so many breathtaking attractions in the museum, and some of the fantastic exhibit highlights include artifacts from the pre- Colonial era, Colonial period, and Civil war periods.
There are also very beautiful oil painting, handcraft works, and other artworks at the museum that can be classified as some of the best of Southern Art.
The museum has also created a superb reputation in Florence citizens' hearts as they made a fantastic opportunity for the contemporary artist in Florence to flourish.
The museum also hosts the Pee Dee Regional Art Competition, which can be classified as a product of the museum's relentless efforts. This contest remains South Carolina's oldest juried art competition.
In search of what to do in Florence, SC, for some history time, consider an addition to your checklist of fun things to do Florence, South Carolina.
Address: 111 West Cheves Street, Florence, South Carolina, USA.
17. Florence National Cemetery
Florence National Cemetery is one of the quietest places in the city of Florence.
Moreover, visitors worldwide visit the gravestones of their loved ones who have been laid to rest at the cemetery.
The cemetery covers about 24.9 acres (10.1 ha), has over 9,000 interments as last recorded in 2014.
The cemetery is now managed and administered by the United States Department of Veterans Affairs.
Florence National Cemetery, one of the 144 National Cemeteries of the United States, was initially created on land appropriated and later purchased by the federal government. However, it first became a National Cemetery in 1865.
The remains from nearby Civil War battlefield cemeteries were transferred and reinterred before becoming a part of the US Register of Historic Places in 1998.
Most importantly, the cemetery opens for daily visits from dawn but shuts down at sunset.
Address: 803 E. National Cemetery Road, Florence, South Carolina, USA, 29506
18. Julia Belle's Restaurant
Julia Belle's Restaurant was established on December 13, 2014. It is located within the Florence Farmers Market, and many locals at Florence see the restaurant as a local dining institution.
This local gem is named after the current owner's great-grandmother, who loved cooking great meals for everyone.
The restaurant offers some of the best dishes that support their already existing wonderful tradition and its menu of savory dishes. Southern hospitality creates a beautiful experience for its customers.
The restaurant is well designed with a charming, red wooden building that welcomes guests into food heaven to enjoy the fantastic cuisine made from farm-fresh food.
Some of the meals that Julia Belle's Restaurant can get include the Low County Boil with shrimp and smoked sausage, the Country Pot Roast, the Fried Green Tomato BLT, and more.
Desserts at the Julia Belle's Restaurant are always fabulous as the bakery operates daily with all sorts of pastries available for customers to enjoy.
Address: 2513 West Lucas Street, Florence, South Carolina, USA.
19. Red Bone Alley
Red Bone Alley is not your typical cafe experience in Florence. It is Modeled after the establishments in Charleston, although the cafe stands at two stories high and has a dramatic space overlooking the streetscape.
Some of the features which the Red Bone Alley offer include the atrium, a back porch, children's ice cream truck, patio seating, and eye-catching low country landscape murals
Besides, there is a sports bar and grill where sports lovers will never miss a game, and the cafe also features a wide variety of mouthwatering dishes.
This makes what to do in Florence for some meal time, perfect for your Florence, SC bucket list.
Address: 1903 W. Palmetto Street, Florence, South Carolina, USA.
20. YMCA
Engaging in exercises is one of the best ways to keep fit and remain constantly happy.
At Florence Family YMCA, visitors are offered an excellent opportunity to have professional instructors take them through exercise sessions.
There are cardio machines, free weights, and other gym equipment that visitors can use to improve their fitness.
This YMCA also offers group fitness classes which include both aerobics and aquatic exercise.
A visit to YMCA is one of the top fun things to do in Florence, SC, makes what to do in Florence for a memorable vacation
Address: 1700 Rutherford Drive, Florence, South Carolina, USA.
21. Swamp Fox Cinemas
Movie lovers are also not left out as there are available cinemas where locals and visitors can see the latest movies.
Swamp Fox Cinemas is one of the best movie theaters that offer excellent services to its customers.
The cinema also serves snacks and beverages to their customers before the movie starts airing.
The theater has a well-designed seat pattern that will give everyone a great viewpoint in the auditorium and feature movies in 3D.
Address: 3400 W Radio Drive, Florence, South Carolina, USA.
22. Florence Center
If you're planning a special occasion for yourself or a loved one, visiting Florence Center is one of the top things to do in Florence.
Florence Center is a facility of exactly 79,000 Square feet, which serves as a multifunctional event center.
This is known as the biggest exposition, entertainment, and conference center in the northeastern part of South Carolina.
There is an arena that can accommodate about 10,000 persons with a ballroom of 14,500 square feet, conference rooms, a smaller ballroom, and a huge pre-function room.
Florence Center serves as a location for live entertainment, performances, social occasions, exhibits, and events in the city and other surrounding areas.
23. Straw Hat Distillery
Established in 2014, Straw Hat Distillery manufactures delicious moonshines and whiskies in small batches.
Straw Hat Distillery is a modern micro-distillery that produces the highest quality bourbon. A large amount of the wheat and corn used in production are sourced from local farmers.
The flavor of coffees, fruits, and teas inculcated in the moonshines is to die for, offering a collection of moonshines.
There are drinks with a higher quantity of alcohol for individuals with different tastes or choices. Straw Hat Distillery is open on Saturdays from 9 am to 5 pm.
24. Pee Dee State Farmers Market
Pee Dee State Farmers Market is located on what was previously a rural farm of fifty-five acres, and it is open throughout the year.
The market offers the finest and freshest farm produce in the area and is currently the major location for agricultural and horticulture businesses.
Welcoming over seven hundred thousand persons annually, Pee Dee State Farmers Market is an excellent place to visit.
Pee Dee State Farmers Market offers the public an enormous selection of fantastic products which are perfect for our health and well-being.
24. Tubb's Shrimp & Fish Co
If you have been craving a delicious seafood meal, your list of things to do in Florence should include dining at Tubb's Shrimp & Fish Co.
Tubb's Shrimp & Fish Cob was originally founded in 2013, and it now runs a full-time eatery which was established in 2014.
They spent a huge part of 2013 obtaining fresh fish in order to create the most outstanding seafood store in Florence.
The restaurant also offers authentic Atlantic seafood as it has successfully formed a firm supply chain.
Tubb's Shrimp & Fish Co offers their guests the freshest local meal with a touch of international elements and concepts.
25. Seminar Brewing
What could be better than having a glass of freshly brewed beers, especially if you're one of those who know their stuff?
Seminar Brewing is the perfect place if you're looking for a spot that serves the best drinks in the area.
Aside from beers, they offer amazing wine tasting with delicious dishes assuring visitors an unforgettable stay.
There are fun games such as Jenga, cornhole, and other exciting board games which offer players a more exciting time.
26. Hyman Vineyards
A family-owned and operated winery in Grand Stand, Hyman Vineyards was founded in 2005. However, it made its first production in 2007.
Hyman Vineyards produces several kinds of white and red wines, including rose and blush wines. You can also purchase different brands of barbecue sauce, jellies, jams, juices, and honey.
They also offer cosmetics and dietary supplements produced using raspberry and grape seeds. The winery offers vegetables for sale sourced from their farm.
There is a gift store that is open throughout the weekdays. The facility is open for special events by reservation.
27. Magnolia Mall
A popular shopping destination in the city of Florence, Magnolia Mall is located in the healthcare, academic and commercial hub of the Pee Dee Region.
Magnolia Mall offers a wide variety of fashionable materials such as jewelry, home decor, toys, children's wear, gadgets, cosmetics, and many others.
You get to purchase items from popular brands like HomeGoods, Bath & Body Works, American Eagle, and many more.
After a long day of shopping, you can stop by one of the several restaurants in the mall and enjoy some delicious meals.
Magnolia Mall offers several programs and activities throughout the year for families and the entire public.
Plan a Trip to Florence
Get ready for a southern adventure in the state of Carolina, as Florence offers some of the best fun places and things to do.
Visitors can be assured of both fun and educative experience at Florence. Although Florence might not be very popular, it is truly a hidden gem right here in the United States of America.
Start planning your trip to Florence, South Carolina, today!.