In search of the best and fun things to do in Clovis, NM?
Clovis is the county seat of Curry County and the seventh-largest city in New Mexico. It sits in the New Mexico portion of the Llano Estacado region and has a population of 48,186 as of 2021.
Clovis is a city rich in music history and provides ample agriculture and activities to explore. Known for remarkably contributing to the expansion of rock and roll music, Clovis also has a selection of amazing restaurants that both locals and tourists enjoy.
There are a range of historical and agricultural sights and other activities to try, including various events like rodeos and a music festival
Are you planning an exploration of Clovis? Here are the top things to do in Clovis, NM.
Things to Do in Clovis
1. Uncover prehistory at Blackwater Draw Museum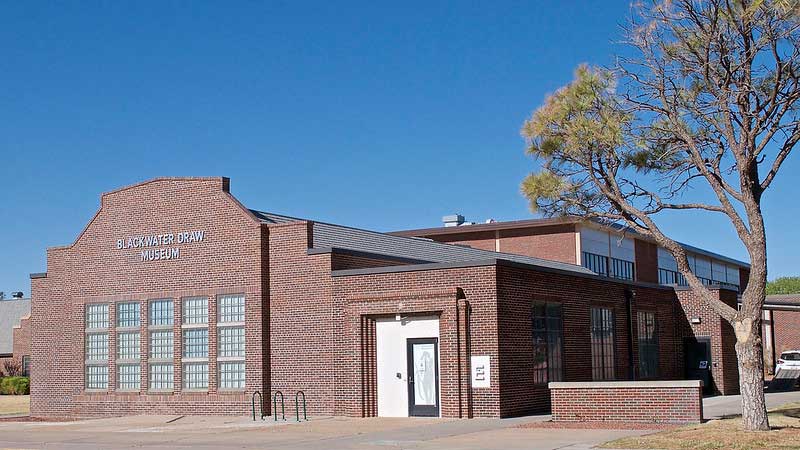 Blackwater Draw Museum is another great destination nearby Clovis, New Mexico.
Most of the museums we visit are to discover the history, but this museum shows exhibits traced back to prehistory.
It is interesting to know that you can find a 13,000-year-old mammoth's bones here. The museum even permits visitors to come and have a physical experience by carrying them thanks to their touch-and-feel collection.
You will see beautiful and creative paintings that perfectly represent the prehistoric times here at Blackwater Draw Museum making you maximize your visit experience.
Entrance is Tuesday – Saturday (9 am – 12 pm, 1 pm – 5 pm); Sunday (12 pm – 5 pm). It is however closed on Monday.
Address: 1500 S Avenue K, Portales, NM 88130, United States
2. Go hiking or fishing at the Ned Houk Memorial Park
Clovis has plenty of sights and attractions to explore, but if you're looking to unravel the more natural side of the city, go to the Ned Houk Memorial Park.
You will find plenty of facilities to try out at the Ned Houk Memorial Park, including sports areas and an archer range.
The park has over 3,200 acres of land for you to explore, and there are different trail options you can try out. You can choose to hike the trails, but they also permit horses and ATV vehicles
Apart from these, you can also do some fishing in any of the three different lakes here. There are varieties of outdoor fun to engage in when visiting this park.
Visiting Ned Houk Memorial Park is one of the fun things to do in Clovis, NM.
3. Relish some bowling at Hooks Alley
If you like bowling, then make your way to the Hooks Alley bowling center. This is one of the fun things to do in Clovis, NM.
This bowling alley has two dozen lanes and several other facilities available to explore.
When you are done playing a game on the lanes, you can enjoy a delightful meal and some good beer at the Red Door Brewing Co. still at the same venue.
In addition, the bowling alley also offers a store where you can pick up any bowling equipment you may need.
It is the complete bowling package.
4. View exotic wildlife at the Hillcrest Park Zoo
If you are an animal fan, one of the first places you'll want to visit in Clovis is the Hillcrest Park Zoo.
This zoo accommodates hundreds of animals that visitors can see as well as acres of greenery to walk through to meet each one.
It goes beyond seeing various animals that range from giraffes to monkeys as there are other facilities you can explore; you can even feed some animals.
You can consider the zoo's memberships if you want to check out even more perks available at the zoo. Or, look up their social media page.
Opening hours: Tuesday – Sunday: 9 am – 4 pm (closed on Mondays)
Address: 1208 N Norris St, Clovis, NM 88101, United States
5. Take a swimming Break at Potter Pool
Among the fun things to do in Clovis, NM is swimming in Potter Pool. It is one of the other swimming spots available in Clovis and worth visiting.
The Potter Pool is quite a simple pool area that features different slides. It is an ideal spot to visit for anyone looking to cool off in a nice swim.
Though it is not the most pronounced area, it does offer a spot where you can enjoy a break when the day is hot.
6. Dive into Music History at the Norman and Vi Petty Rock & Roll Museum
Visit the Norman and Vi Petty Rock & Roll Museum, and you'll just be turning the hand of time to the fifties. Upon entering this museum, you'll see diverse retro designs displayed in the location.
Largely exceeding the vintage furniture and decorations, there is a selection of different working studio equipment and memorabilia.
Talking about studio equipment, this museum also features two recreated studio rooms for guests to explore.
Apart from all the retro displays and items, you can check out the different audio and video pieces available for more information.
The museum is open from Monday – Friday: 8 am – 12 pm, 1 pm – 5 pm (closed on Saturday & Sunday).
One of fun things to do in Clovis, NM is visiting Norman and Vi Petty Rock & Roll Museum.
Address: 105 E Grand Ave, Clovis, NM 88101, United States
7. Stop at Hillcrest Park
Spanning 157 acres, Hillcrest Park is a location that offers plenty of facilities and spots for visitors to explore.
Whether you want to relax with a picnic or play some sports, this park presents you with plenty of options, especially with the recent splash park that opened in the park in 2012.
There are 17 water features in this splash park and it can be a wonderful spot to visit during the summer.
In addition, Hillcrest Park provides easy access to other attractions in the city. So, you can also check out other nearby venues, such as the Sisler Youth Recreation Building (YRB) which you can rent for events; or the Clovis Aquatic Center for some aerobics.
8. Have a close Alpaca encounter with the Windrush Alpacas
If you were impressed by your visit to the Hillcrest Park Zoo, then you'll have a great time visiting the Windrush Alpacas.
A visit to this farm will certainly give you a fill of alpacas starting from meeting various alpacas to buying alpaca-themed products.
Windrush Alpaca is home to various alpacas and you could even adopt one of them.
So, if you want a personal encounter with the fluffy creatures, check out the farm website for events and other options.
The farm is by appointment on farm day, which is the second Saturday of every month except July and August. Visitation is free.
Address: 770 Curry Rd M, Clovis, NM 88101, United States
Planning a New Mexico road trip? here is a guide on fun things to do in Alamogordo, and things to do in Carlsbad for a fun trip.
9. Enjoy The Natural Beauty in Oasis State Park
New Mexico as it were has many unique sites and none is more so than Oasis State Park.
Situated minutes from downtown, the scenery of this place is so soothing and its ambiance so calm. It is a true oasis having dunes and a small lake for boating and fishing.
However, the excellent hiking trails and campgrounds are a bigger draw for many visitors.
Oasis State Park is also a popular spot for bird watchers as it attracts a wide variety of them. You can also sand sled on the dunes here, which is a lot of fun!
If you want to camp, it is recommended you reserve your spot in advance. This is because of the limited number of spaces available.
10. Have fun with Corn and Pumpkins at the St. Bernard Farms
The St. Bernard Farms is the best place to visit for anyone interested in local agriculture or fun farm activities.
Boating the farm during the fall season would be great as there are plenty of attractions to celebrate Halloween.
From the giant pumpkins to the haunted house, you will find plenty of explorable sights when visiting this farm.
St. Bernard Farms is also open to hosting events and parties; you can find their rates on the farm's website.
Opening hours: Saturday – Sunday: 1 pm – 9 pm (closed from Monday – Friday)
Address: 849 SR 77, Clovis, New Mexico 88101
12. Play games and enjoy a meal at Red Arrow Entertainment
Head over to Red Arrow Entertainment to enjoy fun activities for you and your whole family.
Red Arrow Entertainment has a range of facilities to have fun, saddled with a selection of eateries where guests can take a break.
Even if you want to test out your laser tag skills or just grab a bite at the coffee shop, this center offers you plenty to do.
Among the diverse options available at Red Arrow Entertainment is the bingo area. It is a major highlight of the center.
Do well to check their social media for updates on the bingo games at the center.
For a memorable fun experience add a visit to Red Arrow Entertainment to your list of things to do in Clovis, NM.
13. Create art with Merchant Kitty
Join other art enthusiasts to immerse yourself in painting activities at Merchant Kitty. Your wealth of experience in painting or creating crafts might not good much water because the staff of Merchant Kitty provides plenty of accommodation for any visitor.
They have art projects and classes which vary in the studio, and you can check out any available classes through their staff.
Whether you want to make floral arrangements or try to paint a portrait, there is a limit to the art pieces you can create when registering with Merchant Kitty.
You can enjoy individual and group lessons from Merchant Kitty and further service details in their catalog.
14. Test bumper boats at the Clovis Fun Center
The Clovis Fun Center is another place you can visit for fun activities and more outdoor options in the city. It is one of the top things to do in Clovis, NM.
You will find all kinds of activities to try out when visiting the Clovis Fun Center. These include paintball, go-karting, and more.
If you have a soft spot for bumper cars, you'll have fun trying out the bumper boats in the center. You can have some good fun by trying out the miniature golf course here.
The center does not stop at these attractions alone, it is also open to renting as a venue for different events and parties.
Opening hours are on Friday (5 pm – 10 pm) and Saturday – Sunday (2 pm – 10 pm), it is closed from Monday to Thursday.
Address: 700 Fair Ln, Clovis, NM 88101, United States
15. Be enchanted at Enchantment Vineyards
Enchantment Vineyards is a 20-minute drive from the city but still adds to our list of top things to do in Clovis, NM.
The vineyards' wines are inspired by New Mexico itself and you can taste their vast wine selection. The onus lies with you to make a pick.
Enchantment Vineyards use locally grown grapes grown by them, so you can savor their wines. You can also opt to order food pairings as a tag-along too.
They have delicious and savory light foods that are prepared to wait for your delight.
Have a good time by tasting the wines Enchantment Vineyards has masterfully crafted.
Opening hours: Thursday – Saturday: 12 pm – 8 pm (closed from Sunday – Wednesday).
A visit to this attraction is one of the best things to do in Clovis if you are interested in nature.
Address: 2102 E. 3rd Street, Portales, New Mexico, 88101
16. Experience Rollerskating at the Rollerworld Skating Rink
Next is a location treasured by rollerskaters – the Rollerworld Skating Rink. Even if you have not tried rollerskating before, make a stop here and try your hand at the activity.
The Rollerworld Skating Rink is the best spot to experience the activity notwithstanding your experience level. Both amateur and professionals can comfortably play here.
At the roller rink, you can rent or purchase skates, however, you can also come with your skates.
Once you experience playing a game of skating, you can also get some snacks and drinks to enjoy for a break.
If you consider it cool, the rink is also open for hosting your event or party.
17. Experience Draggin' Main Street
Having started in the 1950s, draggin' Main Street was a popular pastime in Clovis, New Mexico.
Cruising the town's "main drag" was a Friday night formality with an extensive line of cars, matching bumper to bumper, slowly creeping down and main—windows rolled down. Their radios banging rock & roll, engines revving, kids shouting, and lots of laughter. He
This activity allowed teens and young adults to enjoy their weekend social life, meet friends, find dates, and see four-wheeled rivals.
The year 2017 was a breaker as cruising Main Street and rock & roll were once again merged at Clovis' Draggin' Main Music Festival. These two separate events – Draggin' Main and the Clovis Music Festival were married.
Today, over 15,000 music and car fans come together in late June to cruise Main Street and vibe to classic rock and country music.
18. Explore the Historical Norman Petty Recording Studio
The
Norman Petty Recording Studio
provides the opportunity to see even more music history in Clovis. It was established in 1955 by musician and a record producer, Norman Petty.
You would see different functional recording equipment and also learn about big hits that came through as the Norman Petty Recording Studio gives credit to the peak of its prime.
This studio is also the host to several rock and roll figures and still preserves plenty of retro decorations and furnishings.
Unfortunately, the studio is not open to drop-in visits as the entrance is only on reservation.
If you are interested in music add a visit to Historical Norman Petty Recording Studio to your list of things to do in Clovis, NM.
Address: 1313 W 7th St, Clovis, NM 88101, United States
19. The Clovis Music Festival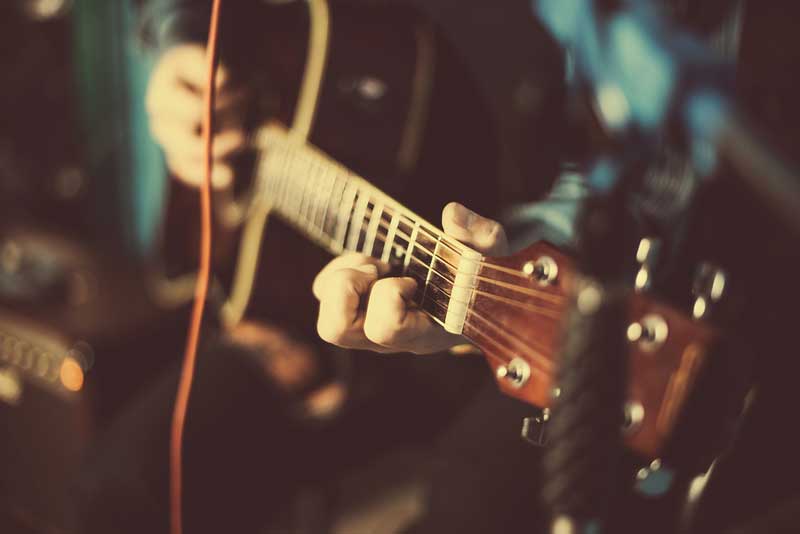 Clovis is regarded as one of the birthplaces of rock & roll, boasting deep roots in the music industry with the popular Norman Petty Studios on West 7th Street.
Petty, a native of Clovis formed the Norman Petty Trio with his wife Vi and guitarist Jack Vaughn in the early 1950s and had big-time hits with chart-toppers "Almost Paradise" and "Mood Indigo."
Petty motivated and recorded early rockabilly icons like Roy Orbison, Buddy Holly, Waylon Jennings, and Buddy Knox. He produced more than 40 of Holly's songs in 18 months, as either a single or on albums with most selling millions.
The Clovis Music Festival holds annually to keep the spirit of togetherness and excitement among the locals and visitors of Clovis.
20. Experience Rock Climbing at the Clovis Rock Gym
Delve into more available Clovis activities by visiting the Clovis Rock Gym.
The Clovis Rock Gym boasts plenty of amenities for anyone to explore with varying levels of challenges that any beginner or veteran can take on.
The wall designs ranging from arete to slab ensure rock-climbing enthusiasts have their share of fun in this gym.
There are other workout options you can try in the gym, plus a lounge area where you can take breaks.
You can also consider their beginner's wall for a young climber or visit their shop for other climbing gear you may need.
You can visit the gym Monday through Saturday: 11 am – 9 pm; Sunday: 11 am – 8 pm
Address: 400 Commerce Way, Clovis, NM 88101, USA
21. Leal's Mexican Restaurant of Clovis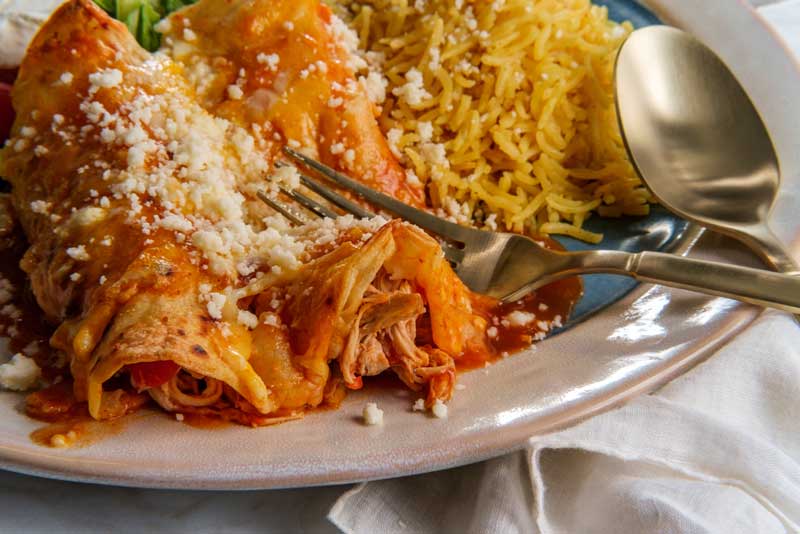 Leal's Mexican Restaurant of Clovis welcomes you to enjoy their long-standing family recipes. They desire that you feel at home when you come in.
Laura Leal, owner of Leal's of Clovis, and her staff are dedicated to serving you the best Mexican food in the area. The service offered by this restaurant has earned then "The Best of Clovis" award for almost 2 decades.
You can anticipate iconic chips and salsa on every table, and a menu full of traditional Mexican dishes. They offer enchiladas, tamales, quesadillas, fajitas, chile Rellenos, sopaipillas, and more!
Leal's of Clovis also has ice-cold beer and various kinds of margaritas for you to enjoy. You can even get a margarita flight.
You become family the moment you step and they hope your every visit is an experience to remember.
Address: 2115 N. Prince St., Clovis, NM 88101
22. Test your mind with Under Lock and Key
For those interested in taking on a challenge for the mind, visit the Under Lock and Key escape room.
There are three escape rooms available at this venue, and each room features a different theme you can experience.
Each room features a set of puzzles and challenges you and your group need to solve within an hour.
Whether you like a good mystery or want to immerse yourself in different stories, there's something for everyone to enjoy at Under Lock and Key.
The maximum amount of people you can have in your group is eight, and online reservations for your choice of a room are available on the escape room's website.
Address: 2909 N Prince St suite e, Clovis, NM 88101, United States
23. Make Pottery Art with Just Kiln Me Now
Some people have more interest in art than outdoor activities. If you fall into this category, Just Kiln Me Now is the place to go.
Just Kiln Me Now is a ceramic studio that offers diverse art mediums to experience and allows your creative child have expression.
You can sign up for different classes and events in this studio, and one of their significant options is painting ceramics.
Apart from painting ceramics, you also have the opportunity to work with glass and canvases. You can also set out a class for making personal pottery pieces.
All classes and event details can be found on the studio's website, including a store where you can buy a selection of kits and trinkets.
24. Pioneer Days Rodeo
The city of Clovis has consistently honored its early history for over half a century through Pioneer Days Rodeo held annually.
Attending Pioneer Days Rodeo is the top thing to do in Clovis as it also attracts people from different works of life, including celebrities.
Pioneer Days Rodeo is held in June and involves activities like barrel racing, bareback riding, calf roping, bull riding, and more.
You also enjoy live performances during the nighttime throughout the celebration. Pioneer Days Rodeo also includes Pioneer Days Breakfast, Military Appreciation Night, Pioneer Days Parade, and more.
25. Colonial Park Golf Course
If you want to have a blast while playing golf, visiting Colonial Park Golf Course should be on your list of things to do in Clovis.
Colonial Park Golf Course is an 18-hole golf course open to the public providing a challenging and exciting golf experience.
Warren Cantrell designed the golf course as a par 72 course, and it officially opened its doors in 1964 as Chaparral Country Club.
The club has been open to the public since 2011, with a challenging layout that inspires every golf player.
You will be pleased by the green fairways within the course, with several American elms and soaring cottonwoods.
There are several water hazards that would definitely challenge your skills with wildlife which would frighten you. In addition, the clubhouse features a function hall, bar, and dining room.
26. Diamonds Evermore
Founded in 2011 by Tarsons, Diamonds Evermore is currently a well-renowned shopping destination for jewelry in New Mexico.
.Diamonds Evermore features a spacious modern showroom of 1,700 square feet, offering unique jewelry in different craftsmanship, style, material, and design.
This place is perfect for wedding and engagement bands, including valuations, jewelry repair, and customization.
There are several kinds of appealing products which are great as souvenirs for yourself it gifts to someone.
27. Freanna Farm Store
Freanna Farm Store is owned by the Van der Ploeg family, who originally hailed from the Friesland Dutch area before settling in New Mexico in 2003.
The owners reared their calves, milked cows, and cultivated hay to nourish them just like they did in the Netherlands.
They focus on handmade yogurt in order to uphold the Dutch tradition. The Freanna is an all-natural yogurt made entirely from milk and available in three flavors: agave, honey, and plain.
28. Clovis Civic Center
The city of Clovis owns Clovis Civic Center. It is a facility of 30,000 square feet operated by Global Spectrum.
The Center can contain events with guests from as low as five to 1,100. Clovis Civic Center features a full-time bar, decoration services, an onsite kitchen, and Av equipment.
Each event held in this Center always has an extra feel due to the beautiful spaces and the warmth of the small town.
Clovis Civic Center hosts events like charity events, wedding receptions, concerts, trade exhibitions, quinceaneras, conventions, and more.
Check out more cities in New Mexico, here is a guide on things to do in Red River, things to do in Cloudcroft, and fun things to do in Santa Fe for a fun time.
Plan a Trip to Clovis
Clovis would best be described as a western town that has its share of notable music history and dishes out plenty of activities to try.
The city may not have dozens of historical sights as seen, but it offers a thrilling look into the '50s that you can explore.
The numerous fun venus, nature sights, and more are among the different attractions you can check out in this city. So, why not ready yourself?
Start preparing towards visiting this city. Don't forget to include your loved ones and family in this arrangement.