Pacifica is a fun-filled city situated on the coast of the Pacific Ocean between San Francisco and Half Moon Bay.
So much in alignment with the Pacific Ocean, your vacation to this city will see you go through rolling hills, wide valleys, heightened mountains, and for sure, a continuous stretch of heavenly beaches.
There are lots of things to do in Pacifica CA, these cuts through activities to engage in as well as skills to learn while in the city. The Pacific Ocean brings some good fortune which can be easily noticed in this city.
Pacifica is very popular especially among surfers, however, that's just the start of the many Pacifica activities to keep you busy during a visit.
For a fun trip, here are the best things to do in Pacifica.
Things to do in Pacifica
1. Rockaway Beach
Rockaway Beach is acknowledged as one of the most pristine beaches in the San Francisco Bay Area and has gained popularity amongst locals and tourists.
Unlike some other beaches, Rockaway has got some restaurants and shops filling the waterfront.
There are common activities you can involve yourself in while at the beach like swimming, fishing, surfing, sunbathing, or even taking a walk along the beach. For joggers, wheelers or walkers, there is a paved path along the beach for your enjoyment.
Other amenities made available for your comfort are showers and restrooms. Don't forget to climb up so you can get an unbroken scenic scenery of the beach and its surrounding areas.
You can come with a camera too, so you keep memories of amazing views and moments.
Visiting the Rockaway Beach is one of the fun things to do in Pacifica.
Address: Cabrillo Hwy and Rockaway Beach Avenue, Pacifica, CA 94044
2. Sam's Castle Tour
Sam's Castle is one of the most famous landmarks in Pacifica. This castle was built in 1908 and has a history of being a brothel, a party place, a blind pig, and a Coast Guard outpost.
You will see an eccentric display of the decor and furnishings accumulated over fifty years now. They were used by Sam Mazza who was known for throwing wild parties in this palace.
The Sam's Castle is currently controlled by the Sam Mazza Foundation and visitors are guided on a fun tour by Bridget Oates – she authored the book 'Sam's Castle'. The tour lasts about an hour and 30 minutes.
During the tour, you are taken to its rooms and you are allowed time to absorb fun-facts as well as the strange features with make the castle one of a kind.
Address: 900 Mirador Terrace, Pacifica, CA, 94044.
3. Frontierland Park
Amongst the best things to do in Pacifica is visiting the Frontierland Park.
The Frontierland Park is a massive open space settled by the hills of Pacifica and is a known location for people to come have a nice day.
There are lots of amenities available here, like the mapped out picnic areas for family and friends get-together and a playground for the kids.
The picnic spots are flavored with counter prep space and barbecue grills, horseshoes, and lots more.
Younger visitors love the play structure as play areas are separated for small kids up to age five and another for children of six and above.
There is a big lawn area, where you can spread your blanket, read a good book, or take a bite from the picnic pack as you observe nice views of the picturesque landscape.
Give your kids that experience of a lifetime, the park is open every day of the week.
Address: 900 Yosemite Drive, Pacifica, CA 94044.
4. Pacifica Spindrift Players
The Pacifica Spindrift Players is a merger of two great and famous teams having different histories. This merger was made between the Pacifica Players, formed in 1959, and the Spindrift Playhouse, formed in 1965.
One thing was the key focus of both groups – putting up a memorable theatre performance for the enjoyment of the entire community.
Now, you can visit Pacifica Spindrift Players to get a feel of some of the numerous live productions, ranging from diverse contemporary performances to musicals and revived plays.
Some of their shows are Heathers: The Musical, My Fair Lady and It's a Wonderful Life.
If you are a Thespian, the Spindrift School of Performing Arts would help you develop your skill and learn more irrespective of your age.
Would you love a fun theater time in Pacifica, this makes one of the top things to do in Pacifica for your checklist.
Address: 1050 Crespi Drive, Pacifica, California 94044.
5. Pacifica Municipal Pier
Situated on the Sharp Park Beach, the Pacifica Municipal Pier sits as one of the best fishing piers in the entire California.
This pier spans over 1,140 feet and extends into the Pacific Ocean.
Throughout the year, anglers in the Bay Area from all ends of the country troop to the pier to catch a sufficient quantity of quality fishes.
Good a thing, there is no fishing license or admission charge required before you can fish at the pier.
Types of fish you might catch include the salmon and striped bass. You can still go crabbing if that is your preference, no license is checked for that either.
Nice facilities at the pier include restrooms, lighting, fish cleaning stations, benches, and a snack bar/coffee house. The Pacifica Municipal Pier is an exciting place to visit in Pacifica.
Address: 2100 Beach Blvd, Pacifica, CA 94044.
6. Pacifica State Beach
The Pacifica State Beach is a not-so-long beach (just less than a mile) located close to the San Pedro Valley in downtown Pacifica. It is popularly known as Linda Mar Beach.
This beach takes the shape of a crescent and is visited by more than a million people yearly. Beginner surfers are so fond of this place because of the milder waves found here.
Aside from surfing, one can embrace other activities like sunbathing, swimming, beach yoga, or any of the various water sports available here.
There is also the beach's Taco Bell, where you can head to if you get hungry. This is one of the most picturesque Taco Bell settings in the world.
You would want to have a feel of this environment, this makes one of Pacifica attractions to visit.
Address: 5000 Pacific Coast Hwy, Pacifica, CA 94044.
7. Sea Bowl
For more than 50 years, Sea Bowl has been a part of Pacifica's history, today is lauded as one of the best centers in the Bay Area.
If you would like fun time with friends or family bowling, this is a perfect add to your list of things to do in Pacifica.
The Sea Bowl is comfortably settled on a cliff which overlooks the Pacific, it was formally named as the Pacific Coast lanes.
This center has 32 bowling lanes, shoe rental, and a restaurant/bar. Even if bowling does not get to you, there is also a billiards and arcade room where you can enjoy the games.
There are stunning views as well as sufficient parking space at the Sea Bowl. Also, they've got both indoor and outdoor facilities for your parties and any special event.
Enjoy the special packages like the Friday night Astro Bowl and Family Out Special on Sunday evening.
Address: 4625 Coast Hwy, Pacifica, CA 94044-3206.
8. Sanchez Adobe Park
The Sanchez Adobe Park is a 5.46-acre park which was set-up in 1947. This is the location for the Sanchez Adobe Historical site.
This park has one of the best Mexican era architecture in the area and is recognized as a California Historical Landmark in the U.S. National Register of Historic Places.
You will also see different periods and artifacts used to furnish and decorate this restored adobe area.
Entering the adobe and its environs, you are sure to see varied species of flora and fauna which includes Bigleaf Maple trees and Cypress, hummingbirds, and sparrows.
Apart from Mondays and Fridays, the park is usually open from 8:00am to 5:30pm
Address: 1000 Linda Mar Boulevard, Pacifica, CA 94044.
9. Table Wine
Here is a place with a very simple idea: to deliver various delicious categories of wines from around the globe at an affordable cost
In the store, you will see 'Table wines' heavily representing different countries in the world, with most having a bonus on them. These are wines tasted and selected for their rare quality and value.
Table Wine also offers 'reserve wine' service for your special occasions, unmatched beers which you will not find in any average retailer, and specialty food items imported from France, Germany, Italy, and other countries.
You should enjoy Table Wine every day of the week and not only on special occasions. So take the step of exploring the world of Table wines.
Address: 1237 Linda Mar Shopping Ctr, Pacifica, CA 94044-3347.
10. Milagra Ridge
Milagra Ridge is a preserved open-area park, occupying 275 acres, this is a portion of the Golden Gate National Recreation Area.
This ridge has got great history, with the Ohlone indigenous people inhabiting the place, followed by the Spanish settlers and Mexican Ranchers.
The United States Army acquired this land in the 1930s and went on to build a fortification -Battery Construction No. 244- which formed part of the extensive defense network protecting the San Francisco Bay.
This battery was however out of service in 1950, you can find its ruins in the park today. In addendum to the dispersed ruins are various flora and fauna which you will see in the park.
The Milagra Ridge is open for hiking and exploration to the public, you may come across some unique species like the California red-legged frog, the San Francisco garter snake, and the San Bruno elfin butterfly.
this brings what to do in Pacifica for some outdoor time, The park is open every day of the week from 8am – 6pm.
Address: Pacifica, CA 94044.
11. Sharp Park Golf Course
Opened in 1932, the Sharp Park Golf Course is the brainchild of Alister MacKenzie, a respected architect. He also designed Augusta National, Cypress Point, and many other well-recognized golf courses around the globe.
This historic green course, famed for being one of "America's 50 Greatest Municipal Courses" is located 10 miles south of San Francisco.
As a seaside course, you are surrounded by captivating views of the Pacific Ocean and the mountains around.
One of the original structures of this course is the Spanish hacienda clubhouse. It still stands there today, so you can explore here after your game.
This is one of the top things to do in Pacifica if you are a golf lover, this course is open every day of the week, 6am – 8pm.
Address: 2600 Francisco Boulevard, Pacifica, CA 94044.
12. Silicon Segway
While in Pacifica, go for an exceptional "World of Segway" experience made available by Silicon Segway.
They provide amazing Segway Personal Transporter (PT) tours, rentals, and maintenance. You can also purchase authorized Personal Transporter sales and accessories. Also, check up the i2 SE & x2 SE equipment at their shop
Enjoy great guided tours with their well-experienced and knowledgeable staff, it is always fun!
They still teach and offer proper training to interested individuals. You can participate in their safe and pleasurable ride on different terrains and unique choice areas.
Would you love a fun-filled vacation in Florida? here our guide on things to do in Ocala as well as things to do in Clermont for a fun time in these cities in Florida.
13. Mori Point
One of the best things to do in Pacifica, CA is an exploration of Mori Point.
Mori Point is part of the Golden National Recreation Area, it is located by the banks of the Pacific Ocean. This is a natural heaven occupying 110 acres which is filled with beautiful trees and wildlife.
This site as a whole is blessed by nature but its main attraction is the Mori Point. It is a well-pronounced bluff that you would see sticking out into the Pacific Ocean.
Visitors are encouraged to take a walk to the peak of Mori Point so as get the captivating views of the peninsula coastline. Also, there is a large land expanse, (housing some little ponds and wetlands) which one can explore because of the trails meandering through it.
You will encounter diverse flora and fauna species while in this place, so anticipate endangered and threatened animals like the San Francisco garter snake or the California red-legged frog.
Address: Mori Point Rd, Pacifica, CA 94044.
14. Sweeney Ridge Trail
The Sweeney Ridge Trail is a hilly area, it takes just an hour from San Francisco to get here. This trail is positioned adjacently to Thornton State Beach and very suitable for hiking.
Visiting here is a cool adventure to undertake in Pacifica, this answers the question of what to do in Pacifica CA for some outdoor time.
Visitors can climb as high as the 1,200-foot peak of the ridge to capture awesome views of the busy Pacific Ocean, the coastal scrubs, the grasslands, and the bay.
Located at the trailhead are a group of greenhouses, built originally in 1949, they are currently called the Shelldance Nursery. In this nursery, hybrid orchids of world-class standards are cultivated and allowed for public view.
The trail is not lacking of wild plants and animals as you could come across varieties of fauna and flora here, these are not limited to the spring wildflowers, hawks, and deer.
You might want to go on a guided hike in Sweeney Ridge, there are park rangers to walk you through.
15. Devil's Slide Trail
The Devil's Slide Trail is a part of the out-of-use Highway 1. It is a long path, with a distance of 1.3 miles, leading you through some dangerous heights above the Pacific Ocean.
Bicyclists, horseback riders, and hikers do access this trial – this group can stop at intervals on the trails observation scopes and overlook points to take in the stunning beauty of the waters and underlying rocks.
There are available amenities along the trail. They include numerous benches for rest or observation and interpretive signs describing the history, geography, flora, and fauna of this area.
On the paved trail, you will still see other facilities like restrooms, pet waste stations, bike racks, and drinking fountains.
Taking a walk on the Devil's Slide Trail is one of the intriguing Pacifica activities to indulge yourself.
Address: Off Highway 1, between Pacifica and Montara
16. San Pedro Valley Park
Among the numerous wonderful places to explore in Pacifica, San Pedro Valley Park can never be ignored. This park is decorated with seven different trails, each varying in length and other good amenities.
The Hazelnut Trail is the longest with a length of 3.5 miles as it twists through the park. Another is Montara Mountain Trail which is 2.1 miles long and features numerous positions from which one can look out into the Pacific ocean.
Do not miss out on the Brooks Creek Trials which is only a mile long, it leads to the beautiful 175-foot-tall Brooks Falls.
There is still the Weiler Ranch Road Trail which is best explored in the mornings, it is recognized for its bountiful wildlife while the Plaskon Nature Trail is well-known for its accessibility using wheelchairs.
If you are a nature lover and would like a fun exploration, this is one of the top things to do in Pacifica you should consider.
Address: 600 Oddstad Blvd, Pacifica, CA 94044.
17. Shelldance Orchid Gardens
The Shelldance Orchid Gardens is a world-class bromeliad nursery, it is one of the special Pacifica attractions to visit.
In 1949, Herb Hager set up these gardens by applying great skill and vision towards the conversion of an artichoke field to a state-of-the-art greenhouses.
Apart from the name change, these greenhouses have as a matter of importance remained unchanged till today.
You will see the globally celebrated hybrids orchids, a good number of them are named after some local landmarks like Pedro Point, Pacific Ocean, and Pacifica.
Do visit this ethereal site, explore the area and work through these series of plants. You will also see a display of some local artwork in the gardens.
Address: 2000 Pacific Coast Hwy, Pacifica, CA 94044.
18. University of Surfing
Situated at the beautiful South Linda Mar Beach, the University of Surfing has been in the business of granting people the privilege of having the best experience on the surfs of the San Francisco Bay Area since 2004.
They are a licensed company with lots of experienced surfers who can teach you the basic principles of surfing the right tide while taking you practically on it.
You will be given a wetsuit, booties and a soft surfboard to give you a memorable experience on the waters.
You can choose from the private lessons, semi-private lessons, or group lessons. There is a starter surf lesson, Surf 101, which is great for all visitors irrespective of age, and in less than an hour, you could be surfing the Fran waves.
One of your best experiences in Pacifica would be a visit to the University of Surfing, this makes what to do in Pacifica if you love this river sport.
Address: South Lot, Linda Mar Beach, Pacifica, CA, 94044.
19. Sanchez Art Center
In a bid to boost the community, help it with shows and even support all forms of art, the Pacifica Arts and Heritage Council established the Sanchez Art Center in 1976.
This center has been in operation at different locations before finally moving to its permanent site in 1997.
The center is astonishingly beautified with a fantastic handcrafted stage and an awesome sound system. They are all used in the hosting of various performances all through the year.
This makes one of the fun things to do in Pacifica for art lovers.
More like every week, you have a new experience, could be a comedic play, a dance display, or an art show by a local artist. Sure you would like to be part of this shows.
They are open on Mondays through Thursdays by 9:30am – 4pm and on Fridays and Sundays 9:30am – 3pm but closed on Saturdays.
Address: The Mildred Owen Concert Hall: 1220 Linda Mar Boulevard, Pacifica, CA 94044.
20. Coastside Comics
Coastside Comics is a Comic-book store with lined shelves packed with imported titles, graphic novels, and collectible toys.
If you have a kid who is a passionate lover of comic books or if you were one and still have the quest for accumulating comic books of your favorite superheroes, then you should visit this place.
You will be amazed at the ocean of books (for varying ages) which are saved here.
There are stocked up imported titles, graphic novels, and collectible toys from Joker, Wonder Woman, Harley Quinn, Walking Dead, Batman, Deathstroke, and others all in Coast side Comics.
For enthusiastic visitors, you can purchase cards from the store. Often from D.C and Marvel comic series, you will find them in here, even those unavailable in the market.
This makes what to do in Pacifica CA for a fun time, they are open every day of the week.
Address: 116 Manor Dr, Pacifica, CA 94044-1959.
21. Ilovekickboxing – Pacifica
iLoveKickboxing is a Beauty & Spa, Health & Wellness center in Pacifica. They take the same workout approach as that of pro fighters, so you get toned and lean.
These sessions look to improve your love life, shed off those extra pounds, and as well boost your fitness.
They've got good philosophy towards getting results and thus is made more easy and quick through their amazing and passionate instructors.
These instructors were picked with consideration factors of energy and passion as they desire to help you.
It is important you tone your arms, trim your abs or sculpt your legs and butt as the case may be. Classes are always fun and full of laughter while your adrenaline flows and you free yourself from stress.
This is one of the best activities to undertake while in Pacifica, do consider an addition to your checklist of things to do in Pacifica CA.
Address: 707 Hickey Blvd, Pacifica, CA 94044-1214.
22. The Sanchez Art Center
The Sanchez Art Center is a voluntary art organization that was created by local artists and community members in 1996.
An old school was transformed into a multi-use art complex with 19 studios, the Mildred Owen Concert Halls, three galleries, and art classrooms.
Sanchez Art Center presents exhibits by upcoming and established artists.
The center ensures that art is accessible to individuals of all ages and backgrounds by offering various lectures, free exhibitions, budget-friendly studio rentals, classes for teenagers and adults, workshops, summer camps for kids, school art classes, and community art projects.
Address: 1220 Linda Mar Blvd # B, Pacifica, CA 94044, United States
23. The Pacifica Sprindrift Players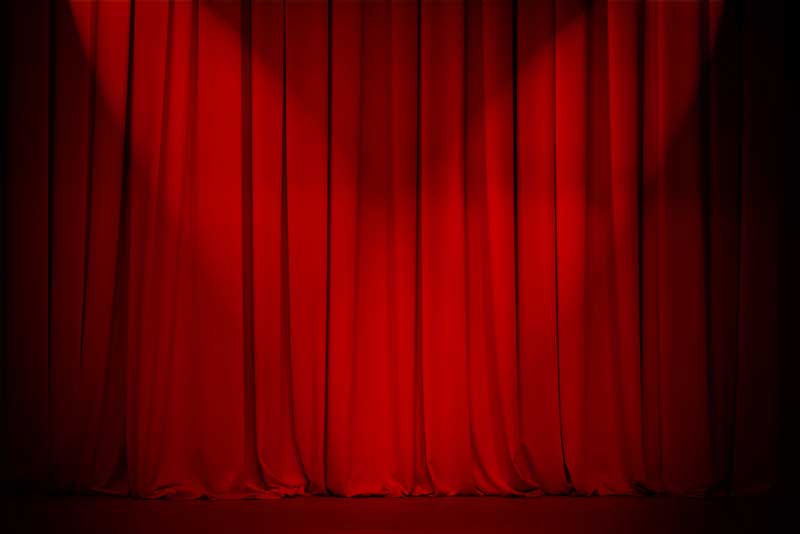 The Pacifica Sprindrift Players, affectionately called PSP, is a voluntary organization that provides quality live community theater.
The Pacifica Sprindrift Players offer young people and adults the opportunity to learn about the art of live theater via play production experience.
They offer traditional plays, musicals, and modern theatres for the 21st century.
They also arrange outreach programs to enhance performing arts in school by giving them free equipment and services.
The Pacifica Sprindrift Players hold an entire season of performances to entertain the public every year.
They also host auditions for volunteers who want to participate in their musicals, stage plays, and other performances.
Furthermore, they offer summer classes for students who desire to improve their acting skills.
Address: 1050 Crespi Dr, Pacifica, CA 94044, United States
24. Moonraker
Moonraker is a seafood restaurant owned by Jason Yeafoli.
The restaurant offers traditional seafood cuisine with a contemporary twist.
Moonraker is also famous for its choice of local California wines, Pacific-inspired cocktails, and beers.
Moonraker has one of the most stunning views in the Bay Area, with floor-to-ceiling facing the beach and surf.
Moonraker produces a space heavy on vintage features but remains classic, modern, and cozy.
When you enter this seafood restaurant, you will notice the wall of woven rope placed upon black steel that pays respect to the water close by and the textured wall all over the restaurant, giving a friendly, ocean-side feel.
Address: 105 Rockaway Beach Ave, Pacifica, CA 94044, United States
25. Nick's Rockaway
Nick's Rockaway offers three meals daily in a comfortable environment with exceptional sea views.
Fresh Seafood is always available, and their wide menu will undoubtedly have at least one of your favorites.
Nick's Rockaway bar and lounge is open every day for cocktails and appetizers and features dancing and live music every weekend.
This seafood restaurant is an excellent location for a beachside lunch or dinner.
You can enjoy your delectable meal at Nick's Rockaway, surrounded by a fish decoration that is worth an Instagram picture.
You can also eat outside to absorb Tver sights and sounds of the city while viewing the magnificent Pacific Ocean nearby.
One of their famous meal options is The Dungeness Cracked Crabs which makes this restaurant one of the best.
The crab is cooked with an old family recipe that makes it soft and tender and will give you a melting sensation when you take a bite.
Address: 100 Rockaway Beach Ave, Pacifica, CA 94044, United States
26. The Pacifica Coastside Museum
The Pacifica Coastside Museum is an intriguing spot for locals and tourists alike.
The museum lies in the historic Little Brown Church, constructed in 1910 and rescued from development by the Pacific Historical Society in 2005.
The Little Brown Church was the first in the Pacific and was constructed from rough-sawn fir and redwood.
The building served as a church, social center, public school, neighborhood movie house, and baby clinic before it became the home to the Pacifica Coatside museum.
At the Pacifica Coatside Museum, guests can learn about the town's unique and vibrant history.
Some of the exhibits include an exploration of the Ohlone culture that grew in the Pacifica and all over the Bay Area for more than 1,000 years.
The second exhibit is a look at Pacifica in the contemporary era.
Address: 1850 Francisco Blvd, Pacifica, CA 94044, United States
Take to exploring other parts of California during your visit to Pacifica, here is a list of things to do in Fairfield and things to do in Redwood City to guide your trip.
Plan a Trip to Pacifica
The special trails, the adventurous sites, the welcoming beaches, the lush golf course, the beautiful gardens, and the breathtaking tours are just the tip of the iceberg of what you will experience in this welcoming city.
Start to plan and make preparations for spending your next vacation here. You can come with a travel buddy as you explore these Pacifica attractions. Don't forget to hit the pin button so you can fall back easily on this guide any time of need.