In search of the best and fun things to do in Jacksonville, NC?
Though small, Jacksonville, North Carolina, is a vibrant town in Onslow County, well known as the home of the largest Marine Corps base on America's Eastern Seaboard.
This town also boasts beautiful beaches as well as historic structures. It has the North Carolina Maritime Museum honors which interprets Jacksonville's maritime history and the Lejeune Memorial Gardens which houses many memorials to the Americans who have fallen in different conflicts around the world.
If you are visiting with kids, you can take them to see marine animals at the NC Aquarium at Pine Knoll Shores, the wild animals at Lynnwood Park zoo, or have fun at Zing Zumm Children's Museum of Jacksonville.
Are planning a trip to Jacksonville? Here are the top things to do in Jacksonville, NC.
Things to Do in Jacksonville, NC
1. Tryon Palace
Tryon Palace is a beautiful Georgian mansion built in 1770 by Royal Governor William Tryon to be North Carolina's first state capitol.
Surrounded by 14 acres of beautifully landscaped gardens, the former Governor's Mansion is today a famous history museum with the North Carolina History Center and some historic homes.
You can visit the entire complex with the help of well-trained history guides who dress in period costumes. Visitors can also enjoy participative living history demonstrations.
Newly added to the historic buildings are the North Carolina History Center which is home to the Regional History Museum, rare artifacts, rotating visiting exhibitions, and a lovely waterfront restaurant.
Address: 529 S Front St, New Bern, NC 28562.
2. Peruse Lejeune Memorial Gardens
Next on this list of best things to do in Jacksonville, NC is exploring Lejeune Memorial Gardens, a beautiful park home to quite a number of memorials that honor those who paid the ultimate price in war zones worldwide.
ThisJacksonville park contains the Montford Point Marine Memorial, the Beirut Memorial, the Onslow Vietnam Veterans Memorial, and the 9/11 Memorial Beam in memory of those who lost their lives at the World Trade Center attack.
There are plans to create more memorials in the park, so there is some space left for that purpose.
You would see a large statue, Eagle, Globe, and Anchor, reflected in the surrounding pond. It is at the spot that will make a future entryway to the Museum of the Marine
Address: Montford Landing Rd, Jacksonville, NC 28541
3. Enjoy Moonshine at Walton's Distillery
Have a taste of the area's signature at Walton's Distillery.
Located just 15 minutes west of downtown, Walton's Distillery makes all of its spirits by combining local moonshine traditions using current best practices of Kentuckian distilleries to obtain the most delicious and unique moonshine in the region.
By treating yourself to a sip of Junior Walton's Authentic Carolina Moonshine, E.M. Walton's Premium Salted Caramel, Junior Walton's Premium Select, or other must-try flavored varieties, you will surely taste and engross yourself in the region's history.
If you want to witness the process of making moonshine and whiskey as well as appreciate all the blends, then you can be a part of the tours that run every 30 minutes from Monday through Saturday.
Address: 261 Ben Williams Rd, Jacksonville, NC 28540
4. Visit Lynnwood Park Zoo
If you love animals and nature, visiting Lynnwood Park Zoo should be on your list of top things to do in Jacksonville, NC.
Spreading over 10 acres of land is the Lynnwood Park Zoo, an animal park with a lovely half-acre pond and a well-known picnic area.
The zoo was established in 1990, and it is the only park of its kind in the area as it features over 80 animal exhibits, across a large range of species – mammals, reptiles, birds, and others.
You will see the reptile exhibition which contains the American alligator, Burmese python, corn snake, king snake, blue-tongued skink, eastern box turtle, savannah monitor, and others.
The birds housed here include the barred owl, red golden pheasant, emu, redtail hawk, and others
1071 Wells Rd, Jacksonville, NC 28540
5. Take a stroll through Sturgeon City Park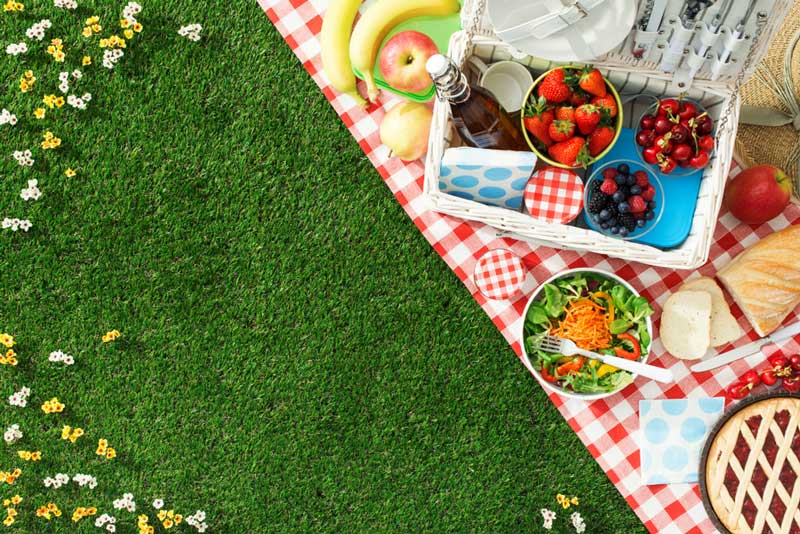 Absorb the serenity of the area by going on a getaway in Sturgeon City Park, one of Jacksonville's many jewels.
This 14-acre park is full of lush greenery and undulating hills and features a few boardwalk paths that are ideal for relaxing strolls.
The park is an amazing spot for family hangouts and picnics thanks to its covered picnic tables and charcoal grills.
You can as well allow the kids to play in the playground and go angling in the nearby river. There is no way Sturgeon City Park would not make the list of fun things to do in Jacksonville, NC.
The park is open every day of the week from 7 am to 9 pm.
Address: 110 Loyola Dr, Jacksonville, NC 28540, United States
6. Check the CSS Neuse Civil War Interpretive Center
Do you want to learn about North Carolina's history during the American Civil War? Then, head to the
CSS Neuse Civil War Interpretive Center
, it is a great place to gain more knowledge and therefore adds to this list of best things to do in Jacksonville, NC.
The museum is located in downtown Kingston in a former bank and features a range of contemporary exhibits, however, the stars of the museum remain the well-preserved remains of the CSS Neuse.
The CSS Neuse was a confederate gunboat that was used in the Confederate navy's attempt to gain control of the city of New Bern and take charge of the Neuse River.
Apart from the gunboat, the museum also houses written accounts of the boat's crew and some historic artifacts. You can also see a short film about the Civil War in North Carolina.
Address: 100 N. Queen Street, Kinston, NC 28501
7. Pay respects at the Beirut Memorial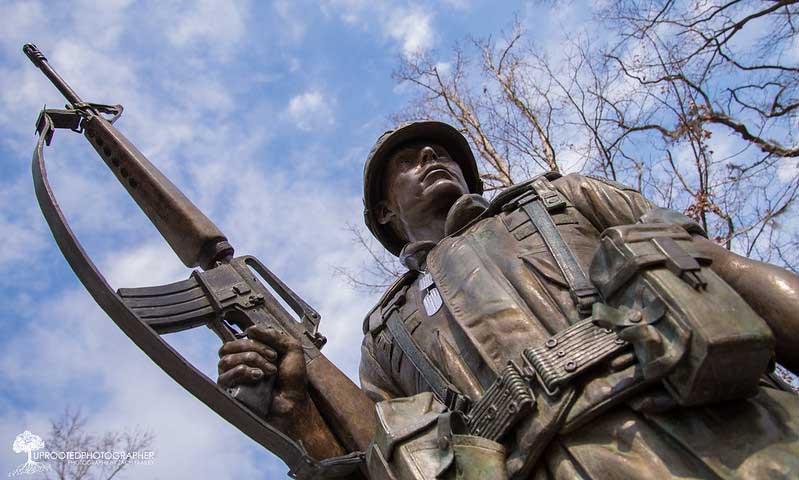 Of all memorials erected in Lejeune Memorial Gardens, Beirut Memorial was the first. It was gifted by citizens of Onslow County and it is the biggest privately-funded military memorial in homage to the 273 Marines who lost their lives during the Beirut bombing on October 23, 1983.
In response to a request by the Lebanese government, the 24th Marine Amphibious Unit was formed to serve as a peacekeeping force in Lebanon between conflicting Christian and Muslim troops.
However, there came a non-Lebanese terrorist attack that destroyed the 8th Marines Headquarters building resulting in 241 casualties.
Engraved on the memorial's walls are the words "They Came in Peace," highlighting that Marines were sent as peacekeepers to this danger zone.
You would also the granite-engraved names of three Marine pilots who lost their lives in Grenada.
In addition to 273 names, you can also see three Marine pilot names engraved in granite who lost their lives in Grenada.
Address: 911 Lejeune Blvd, Jacksonville, NC 28540
8. Take a day trip to Hammocks Beach State Park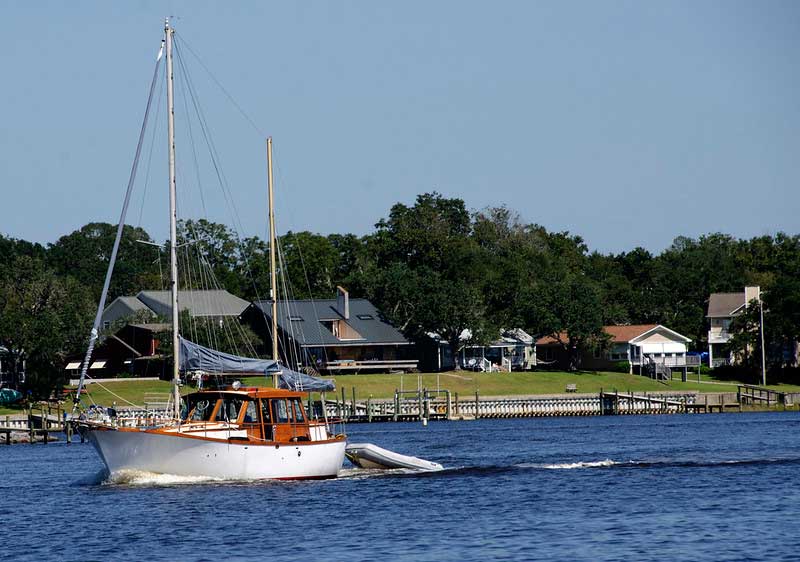 What about the Hammocks Beach State Park, popularly known for its Bear Island. There is no way you should leave it out of your list of fun things to do in Jacksonville, NC.
This wild, unharnessed, about 3-mile-long barrier island is cherished by weekenders, who come to enjoy the vast sandy beach stretched between the Atlantic ocean and massive ancient dunes.
This island provides a small concession area, several simple, rustic campsites, and a picnic area for visitors.
The park has a well-organized visitors center, which also serves as the lead to the island and as the ferry service port and kayaks or canoes.
You can hire them here or if you wish paddle to the island in your canoe or kayak. They are the nicest way to explore the trails through the island's maritime forest and the marshes.
Located on the North Carolina coast, the island is home to a number of endangered sea turtles and nesting shorebirds, and it is worth every drive.
Address: 1572 Hammocks Beach Road, Swansboro, NC 28584.
9. Enjoy a Coffee Shop in Jacksonville
You can grab that perfect cup of coffee while in Jacksonville. The Milk Road Coffee Shop is the perfect place to get your caffeine fix.
This veteran-owned company has been operating since 2016 and offers freshly roasted specialty coffee together with globally-inspired, appealing pastries prepared with seasonal and local ingredients.
There are so many options to choose from, so you might be challenged to pick just one. Try their Belgian pearl sugar-topped liege waffles and you will always want to start your morning with the delicious treat!
You can enjoy your breakfast in the outside seating area when the day is sunny, or take your delicious grab-and-go coffee if you are short of time.
Address: 4240 Gum Branch Rd, Jacksonville, NC 28540
Are you considering more exploration of North Carolina, here is our list of things to do in Franklin, things to do in Emerald Isle and things to do in New Bern, for a fun vacation
10. Experience marine life at NC Aquarium-Pine Knoll Shores
Located at Pine Knoll Shores, the NC Aquarium is an amazing place, where visitors can journey "from the mountains to the sea."
There are 50 exhibits and over 4,000 aquatic animals, such as stingrays, sea turtles, sharks, and so much more.
They offer daily programs for big children and adults, including live animal encounters where guests can touch a horseshoe crab, a sea turtle, or stingray, as well as other critters.
Watch divers swimming in the company of sharks and other unfriendly marine animals. You can also feed various animals and watch native raptors and shorebirds demonstrate their cool tricks.
Address: 1 Roosevelt Blvd, Pine Knoll Shores, NC 28512
11. Get fit at Combat Club
Combat Club is an old-school rocky-style gym in Jacksonville with an amazing community of members. There is no better place to come for physical drills than here.
Combat Club is motivated by the mission of providing you or your child with world-class Brazilian Jiu Jitsu, USA Boxing, Muay Thai, and Krav Maga instruction.
You'll meet new friends, families, competitors, and pro fighters training at the gym here. They create a welcoming environment for anyone who wants to experience martial arts, fitness, or combat sports.
Whether it's your first time training or you are coming from another gym, it maintains the same atmosphere.
Visit from Monday to Friday (3:00 PM – 4:00 PM) for a thrilling experience.
Address: 925 N Marine Blvd, Jacksonville, NC 28540-6146
12. Go to NC Maritime Museum – Beaufort
Though not in Jacksonville, the North Carolina Maritime Museum in Beaufort makes this list of things to do in Jacksonville, NC.
This museum is one of the three maritime museums that preserve the maritime history of North Carolina – boat building, fishing, underwater archeology, piracy, marine life, the seafood industry, and much more.
The museum reflects local coastal life, motorboats, life-saving stations, and the seafood industry. It features various artifacts, such as those from Queen Anne's Revenge, and Captain Blackbeard's ship, including beads, cannons, grenades, and belt buckles.
Aside from permanent exhibitions, you would see visiting exhibits like the new one on surfing in North Carolina.
Address: 315 Front St, Beaufort, NC 28516
13. Jacksonville must-visit: Montford Point Marine Museum
Housed on the hollow grounds of Montford Point Camp in building M101, Marine Corps Base, the Museum was established to preserve the legacy of the Montford Point Marines.
During the 1940s, the Marines of Montford Point came into the camp's main gate as mere men of color, who had courage, pride, and dedication.
They traveled a road that was not paved and graduated to become Marines, bringing the U.S. Marine Corps and the American people into a new era.
Today many of them who went through this painstaking period of American and Marine Corps history have gone on to contribute their life's successes to the sacrifices, pain, and rewards earned at Montford Point.
This museum has a mission of collecting, recording, preserving, and displaying the largest collection of documents, photographs, artifacts, and papers, that forever capture the unique history of African American Marines from 1942 to 1949.
All these are done in a museum setting for public education and viewing, as it is open on Tuesdays and Thursdays between 11:00 am and 4:00 pm.
Address: Montford Landing Rd, Jacksonville, NC 28540
14. Relax by the Freedom Fountain
One of the best things to do in Jacksonville, NC is visiting the stunning Freedom Fountain. It serves as a gateway to the downtown and many other fun things to do in the city.
The Fountain monumentalizes those who have served or are currently in service in all five branches of the US military, particularly those who have gone through Onslow County while serving their nation.
The Fountain has a pool with a Freedom plume, the highest of the fountain jets in the middle, three water annulets around it (representing the state, the federal, and the local governments), and fifty bubblers (representing each state).
At night, you'd see how the Fountain brightens the place in red, white, and blue colors.
Freedom Fountain was officially inaugurated on November 9, 2012, and every year, Freedom Fountain Observance is organized the week before Veterans Day to tell the story of the original Fountain and emphasize its devotion to those who serve.
Address: 895 New Bridge St, Jacksonville, NC 28540
15. Pay respect at the 9/11 Memorial Beam
Another impressive statue that captures one of the most tragic events in American history is the 9/11 Memorial Beam.
Situated between the Beirut Memorial and Entry Wall to the Vietnam Veterans Memorial, this memorial features a beam from the Twin Towers.
Every year, an annual Patriot Day Observance holds near the memorial to honor those who died during the terrorist attack on September 11, 2001, and those who put their lives on the line to fight against crimes today.
Address: Jacksonville, NC 28540
16. Ride the waves with Bayonet Enterprises Day Cruise
If you would like to enjoy the city's waters, Bayonet Enterprises should be on your list of fun things to do in Jacksonville, NC.
Bayonet Enterprises is a private yacht charter managed by Captain Lance and his first mate Marilyn. This family-run business provides affordable fun on the water, be it a lunch, dinner, champagne brunch, a family cruise, sunset cruise with wine and cheese, or an overnight outing on the New River.
Bayonet cruises are run on a nice, spacious boat with two baths, two staterooms, a stereo, AC, and TV. Longer cruises are a two-person kayak package guests can enjoy during the stopover.
Children below 13 are indulged to put on life vests when not inside the salon. Traveling is free for children under the age of 8.
Address: 223 Leonard St, Jacksonville, NC 28540
17. Buy items at Twice As Nice Flea Market & More
Twice As Nice Flea Market And More is a new, large indoor flea market/consignment shop in the city. It adds to our list of things to do in Jacksonville, NC.
For whatever items or commodities you need, you are sure not to leave empty-handed. The Flea Market has great vendors and items are offered at even better prices.
The market is fitted it heat & air conditioning facilities and you would love to live this feature. It is open all days of the week.
Address: 3060 Wilmington Hwy, Jacksonville, NC 28540-8632
18. Honor bravery at Veterans Memorial
Next on this growing list of things to do in Jacksonville is the Onslow Vietnam Veterans Memorial.
Located in the small grove of giant pines in Jacksonville's Lejeune Memorial Gardens, this memorial is dedicated to the ten million veterans of the American Armed Forces who were actively involved during the Vietnam conflict.
About three million of them were in the Vietnam Theater. This memorial also honors the 303,704 service men and women who were injured in Vietnam, including those yet to be unaccounted for.
The museum has glass walls around the central fountain upon which the of all 58,229 soldiers who lost their lives during the Vietnam War are inscribed.
Address: 110 Montford Landing Rd, Jacksonville, NC 28540
19. Shop at Jacksonville Mall
Jacksonville Mall is a regional shopping mall that Belk and JCPenney anchor. It is located near the US Marine Corps Camp Lejeune and adds to this list of things to do in Jacksonville, NC.
With more than 170,000 active and retired military and their families residing in the region, the mall is a pivot in the community and is the primary retail offering within a 50-mile radius.
There are over 60 stores at Jacksonville Mall ready to satisfy your day-to-day shopping needs, from cosmetics to affordable fashion apparel, jewelry, children's clothing, toys, and more.
You can also take a break, and sit for a delicious meal at one of the dining options. Do well to let the kids out at the soft indoor play area, just on the way out!
Address: 375 Jacksonville Mall, Jacksonville, NC 28546
20. Cracked It Escape Games
Cracked It! Escape Games is a modern family entertainment venue for all ages, from 10 to 100, including those in wheelchairs, and does not require any base knowledge.
The game has globally become very popular and the one in Jacksonville is no exception. Located near Midway Park, Cracked It Escape Games is owned by Brian and Margaret Vinciguerra and their two daughters.
The game is played by 2 to 12 players, who are locked in a room and given a goal, some clues, and an hour to solve the mystery to be released from the room.
This game is a great way of improving group bonds or learning how to work together as a team or just for fun.
Address: 559 Freedom Way, Midway Park, NC 28544
Check out the top things to do in Wake Forest, things to do in Waynesville, and things to do in High Point for a memorable exploration of North Carolina.
21. Support NC Goods at Mike's Farm
Whether you'd be traveling with family or friends or going on a solo trip, Mike's Farm is indeed a place worth experiencing.
Kickoff your journey from the Country Store and Bakery, where you can get the ideal gift for your loved ones and enjoy a delicious cheese danish before having dinner.
Stroll around the farm to meet various animals at the petting zoo or check the shop for state-produced goods in NC Products Barn.
However, before leaving the farm, savor their delicious meals in the restaurant. You can have theor signature mac 'n cheese, it's just out of this world.
The farm also hosts seasonal events throughout the year, including Easter on the Farm, Fall Pumpkin Patch Hay Rides, Supper with Santa, Strawberry Picking, Ho! Ho! Christmas Show, etc.
Address: 1600 Haw Branch Rd, Beulaville, NC 28518
22. Zing Zumm, Children's Museum of Jacksonville
Here is something for the little ones and young families. Get in for a day of fun learning experiences at Zing Zumm.
It is a non-profit children's museum that offers more than 20 interactive exhibits to nurture imagination, creativity, and a zeal for learning.
The kids will enjoy the museum's unstructured set-up, allowing free exploration according to one's special interests.
Exhibits featured here include the Calming Room for those interested in quieter play, the Tot Spot catering to toddlers, and many other setups for role-playing such as a farm, a bakery, and different medical clinics.
Good thing is that Zing Zumm accommodates children ages 0 to 10 under adult supervision. It is one of the fun things to do in Jacksonville, NC.
Address: 625 New Bridge Street, Jacksonville, North Carolina 28540
23. Head to Camp Lejeune
Do you know that US Marine Corps' Camp Lejeune, the largest Marine base on the US East Coast, is in Jacksonville?
Consisting of 80 live-fire ranges and 14 miles of beaches, this is the perfect place for the Marine Corps to reside and train.
It is also the best bet for visitors to immerse themselves in military history.
If you don't make the over 130,000 Marines, DoD civilians, Sailors, or their family members, then you just have to stop at Camp Lejeune.
You would need a DBIDS card or temporary paper pass to get access to Camp Lejeune, which can be obtained at the Visitor Center.
24. Have fun at Bowlarena Lanes
Bowlarena Lanes was opened in 1955 by a former marine corps member with the intention of providing relaxation and quality game time.
This bowling center has steadily grown over the years and today it is a popular family-bonding spot in Jacksonville.
Starting first as an 8-lane alley on LeJeune Boulevard, then upgrading to a 16-lane alley in 1961, Bowlarena Lanes then moved to its third and final location in 1979.
In its current location are a whopping 32 lanes. The center is ideal for families and friends to enjoy a day of friendly competition, laughter, and delicious food and drinks.
There is also a pro shop where you can get all your bowling needs along with an arcade of exciting games and prizes.
Address: 433 Western Boulevard, Jacksonville, North Carolina 28546
25. Have Breakfast at the Kettle Diner
Start your morning at this little but gorgeous restaurant.
Kettle Diner is a local favorite loved for its delicious homemade breakfast, friendly staff, and cozy, home-like atmosphere that will determine your mood for the rest of the day.
They offer plenty of local lunch and dinner options at reasonable prices. Do well to taste some must-tries from kettle specialties, such as chicken-fried steak, pot roast, or Italian specialties, like fried jumbo shrimp and catfish fillet.
They are just absolutely delightful!
Make sure to top it off with some homemade dessert, and you will surely stop in here again on your next Jacksonville trip.
Address: 300 Marine Blvd, Jacksonville, NC 28540
26. Challenge yourself at Swingin' Things
Adding to this list of fun things to do in Jacksonville, NC is visiting Swingin' Things.
Swingin' Things was established to strengthen family bonds via their various swing-related activities. That is already achieved as it is lauded for having some of the best facilities in Jacksonville.
No matter the age category, everyone can enjoy a challenging game of putt-putt on the lovely 18-hole miniature golf course.
If you are looking to perfect your game from start to finish, there is a two-tier driving range, lined up with 36 tees and practice putting green.
Swingin' Things also has several batting cages for family members who prefer swinging a bat, and it features state-of-the-art pitching machines for baseball and softball.
In the end, you have a scenic, outdoor meal together as a family at the designated picnic area.
Address: 133 Batting Cage Trail, Jacksonville, North Carolina 28540.
27. Get Mindful at the Blend Nutrition Bar
Make Blend Nutrition Bar your go-to option if you prefer healthy meals! The dish out energizing, healthy and delectable alternatives, so you need not worry about tampering with your healthy diet plan.
This vast menu includes everything from refreshing drinks and Açaí Bowls to artisan toasts and printed coffee. Everything circles around healthy food options for this lovely cafe making it one of the best places to visit in Jacksonville NC!
Apart from offering an indoor comfy lounge area, the cafe also has an alluring patio, so you can enjoy your delightful dish in the open air.
The inside area also has a yoga space and working room, so do well to reserve ahead of your visit if you need one.
Address: 109 Marine Blvd Suite 2, Jacksonville, NC 28540
28. Have some great fun at Altitude Trampoline Park
Altitude Trampoline Park has two locations in Jacksonville and Tampa, and they have been growing to be some of the most cherished parks for kids and those who are young at heart.
Each location has unique features and a set of entertaining attractions for all ages.
For that of Jacksonville, visitors can compete gladiator-style in the battle beam and foam pit arena, jump on wall-to-wall trampolines in the main court, play dodgeball, and climb up walls with auto-belay harnesses, among several other activities.
Even athletes would have a run for their money with attractions like a gymnastic tumbling track and gravity-defying performance trampolines for parkour lovers.
Altitude Trampoline Park stands tall for regular cleaning audits and certification, that's a pat for cleanliness level. So do well to include it in your bucket list of fun things to do in Jacksonville, NC.
Address: 1030 Henderson Drive, Jacksonville, North Carolina 28540
29. Have Ocean Views at Splash by the Sea
If you want a lovely dining place for you and your sweetheart, head to Splash by the Sea at North Topsail Beach.
Located a little away from Jacksonville, this restaurant is the best place to go for dining as it offers a view of the ultimate romantic setting.
It is nestled inside Villa Capriani Resort and provides both indoor and outdoor seating areas over the astonishing vistas of the ocean as well as the complex and pools in the Villa.
They have an extensive menu of pizza, salads, soups, main courses, and delicious desserts. Be informed that tables are issued on a first come first served basis at the entrance.
Address: 790 New River Inlet Rd, North Topsail Beach, NC 28460
30. The Flip'N Axe
Finally on this list of top things to do in Jacksonville, NC is Flip'N Axe.
It is a veteran-owned and operated indoor ax-throwing attraction that welcomes visitors looking for the ultimate "ax-perience."
The Flip'N Axe prioritizes customer experience and safety with several safety measures arranged on the ground and professional 1-on-1 instruction before every throwing session.
Their high standard for safety also makes Flip'N Axe the first family-friendly indoor axe throwing range in the country.
So, families with kids above the age of ten are all welcome to exhibit their axe-throwing skills. Flip'N Axe is open every day so don't miss out.
Address: 305 Blue Creek School Road #1, Jacksonville, North Carolina 28540.
Want more of the beauty of North Carolina? check out our guides on things to do in Burlington, things to do in Black Mountain and things to do in Statesville for a memorable time in North Carolina
Plan your trip to Jacksonville
Being the home of Camp Lejeune, the largest Marine base on the East Coast makes Jacksonville a popular name.
But, you realize now that there is plenty more to see in Jacksonville than the base!
It's only good if you start planning your vacation to this beautiful town, this guide helps you plan what to do in Jacksonville NC
Have a fun trip!