Looking to know the best and fun things to do in Slidell, LA?
Slidell, a blossoming city in the St. Tammany Parish suburb, is situated in New Orleans–Metairie–Kenner metropolitan statistical region.
It is the most populous city in St. Tammany parish with a population of 28,771 in the 2020 census and is named after John Slidell, an American politician and Confederate ambassador to France.
Slidell, Louisiana, was created in 1882 during New Orleans and Northeastern Railroad construction and was legally incorporated in 1888 by the Louisiana State Legislature.
Slidell, Louisiana, has many tourist destinations such as Honey Island Swamp, St. Tammany Pier, Slidell's Old Towne, and Camp Salmen Nature Park.
You can enjoy both outdoor and indoor entertainment in the city. However, some of the attractions may need reservations.
Let's explore the top things to do in Slidell, LA.
Things to Do in Slidell
1. Olde Towne Slidell Main Street
One of the renowned attractions is its historic Olde Towne area. This neighborhood has been the community cultural center since the 1880s. Like every other town in the United States, the original Main Street helps to expose and explain the community's history.
Olde Towne Slidell Main Street features historic homes, boutiques, antique stores, a lively bar scene, restaurants, local gift shops, local art shops, and more. One famous hang-out site for tourists and locals in Olde Towne is Carey Street Park.
Olde Towne Slidell Main Street also hosts events such as Outdoor Farm to Table dinners, A Taste of Olde Towne, etc. Exploring this neighborhood is one of the best fun things to do in Slidell, LA. Do add it to your itinerary.
Address: Olde Towne Slidell Main Street, Slidell, LA 70458, USA
2. Louisiana Tourism Welcome Center I-10 West – Slidell
What better way to start a vacation than to visit the welcome/visitor center. This Center can be your first stop when you arrive in Slidell before deciding on where next to go. There are friendly staff to come to your aid.
The architecture of the Welcome Center, which has been described as a combination of Victorian and late Creole architecture, reflects Old Town Slidell (Slidell in the late 19th century). The Center features Louisiana highway maps, local attractions, and destinations brochures which will help the visitors move around the city.
The Center has a prominent resting place containing picnic tables and clean restrooms accessible to the disabled. Visitors can also enjoy the free coffee served in the center. The importance of visiting this welcome center cannot be over-emphasized, as it gives a boost on how to access different attractions in the city.
Address: 41300 Crawford Landing Road, Slidell, LA 70461, USA
3. City of Slidell Cultural Center
Are you an art enthusiast? If yes, you don't want to miss the City of Slidell Cultural Center. The Center is a modern art gallery with rotating exhibits. The Cultural Affairs Division oversees the City of Slidell Cultural Center.
Local and regional artists created the artwork in the Center. Regularly, there are national touring shows and group exhibitions. Every year there are more than five art exhibits open to the public for free.
Annually, there are exhibitions from the New Orleans Museum of Art. There is also a display of some of the most revered local artists. Visitors can have self-guided tours and guided tours of the Center. You will surely be amazed by the various masterpiece in the City of Slidell Cultural Center.
Address: 2055 2nd St, Slidell, LA 70458, USA
4. The Wine Garden
In the middle of Olde Towne lies the family-owned restaurant, The Wine Garden. This classy restaurant is famous among the locals because of the excellent way customers are treated and their delicious cuisines.
The Wine Garden offers exquisite foods and fine wines from across the world, live jazz music, and a cozy ambiance. Some of the meals on their menu, prepared using the freshest ingredients, include tapas, salads, seafood, smoked meat and cheese, chicken and pasta, etc.
A unique feature of this establishment is the long list of cocktails they serve. While having your meal, you can enjoy a cocktail, a bottle of wine, including Wines of the World Supper Club, or a beer. There's a patio with shade and a fountain where guests can enjoy their meals. Occasionally, special events are held on-site such as painting evenings.
Address: 300 Robert St, Slidell, LA 70458, USA
5. Camellia City Market
Just like every other city, Slidell has a market of its own. Just beside Slidell's Griffith Park lies Camellia City Market, Slidell's premier farmers market. The Market offers local farm-grown vegetables and fruits, raw seafood, poultry products, meats, and eggs.
You can also get baked goods, including movable brick-oven pizza and preserves like spices, sauces, and jellies. Handmade arts and crafts and artisan spa items are available in Camellia City Market.
Everything sold in the market is either home or farm-grown, and most are organic. Sometimes there are live music performances on site. Camellia City Market is open every Saturday from 8 am to 12 pm. Ensure you add it to your itinerary.
Address: 333 Erlanger Ave. Slidell, LA 70458, USA
6. Crescent City Amusements
One of the fun things to do in Slidell, LA, is to visit Crescent City Amusements. In 2004, Greg and Michelle Brooks opened this family-operated amusement center. Every age group is sure to find something fun they can do, and the facilities are safe for children. There are thrilling rides and various games of skills and chance.
Several concession stands serve sausage, nachos, cotton candy, grilled burgers, chicken, corn dogs, French fries, funnel cakes, and more. You can also enjoy beverages like their famous lemonade. There are hand sanitizing stations within the concession area, as the establishment is concerned about your health.
If you want to take a break from the fun, there are benches, shaded rest areas, picnic tables and umbrellas, and private baby changing stations. Crescent City Amusements is an incredible location for holding various social events such as birthdays, festivals, carnivals, fairs, etc. Don't hesitate to add it to your itinerary.
Address: 61401 US-11, Slidell, LA 70458, United States
7. Northshore Beach
Northshore Beach is a public beach lying off Carr Drive on Lake Pontchartrain. Northshore Beach features two covered pavilions and a parking space. Visitors can have a picnic with friends and family at the picnic tables.
Tourists can also enjoy swimming, fishing, and wind sailing, among others. If you don't want to participate in any activity, you can lay under the sun and relax. The government well manages the Beach, ensuring the safety of visitors.
This Beach is a fantastic getaway for family and friends. Beautiful Northshore Beach is open every day of the week, from dusk till dawn. Visiting Northshore Beach should be on your checklist of things to do in Slidell, LA.
Address: 267 Debbie Dr., Slidell, LA 70458, USA
8. Heritage Park
Parks are one of the highly visited places by tourists. Heritage Park, a beautiful location lying close to Olde Towne Center, Slidell, has some features which provoke a happy and wonderful feeling amongst the entire family.
Heritage Park features an extensive gazebo, Scoggin Station, Children's playground, Splash Pad, walking path, benches, boat launch, and an amphitheater. The Park has seven picnic shelters that the whole family can use. There is a playground for children, so every family member is having a swell time.
Every Saturday afternoon, Heritage Park hosts a free concert. Festivals are not left out, as there are festivals in the Park every year. Heritage Park is a lovely unwinding spot after a stressful week and can help bond. Don't hesitate to add it to your itinerary.
Address: 1701 Bayou Ln, Slidell, LA 70458, USA
9. Slidell Little Theatre
Entertainment is always part of a vacation, and one of the ways to be entertained is to head to a theater. Slidell Little Theater which entertains the city residents and visitors, was opened in 1963 by locals. The 200-seating Theater is famous for offering six different theatrical productions and concerts from August to May.
Volunteers are primarily in charge of creating stage sets, choreography, and designing costumes. The Theather also hosts fundraising and charity events annually. Slidell Little Theatre features a Theater for Young Audiences (TYA) which displays famous children's shows and a Senior Actors Theatre (SATS) with an adult cast.
One of the Theater's summer programs, Young Actors Theatre of Slidell, teaches age four children to high school seniors in theatrical affairs. In addition, OffStage Gallery offered by Slidell's Olde Towne Arts Center resides in this Theater.
The Gallery organizes visual art exhibits at the theater's entrance during each production. You can visit their website for more information on their events and shows. Watching a play in this state-of-the-art Theater is one of the fun things to do in Slidell, LA.
Address: 2024 Nellie Dr, Slidell, LA 70458, USA
10. Camp Salmen Nature Park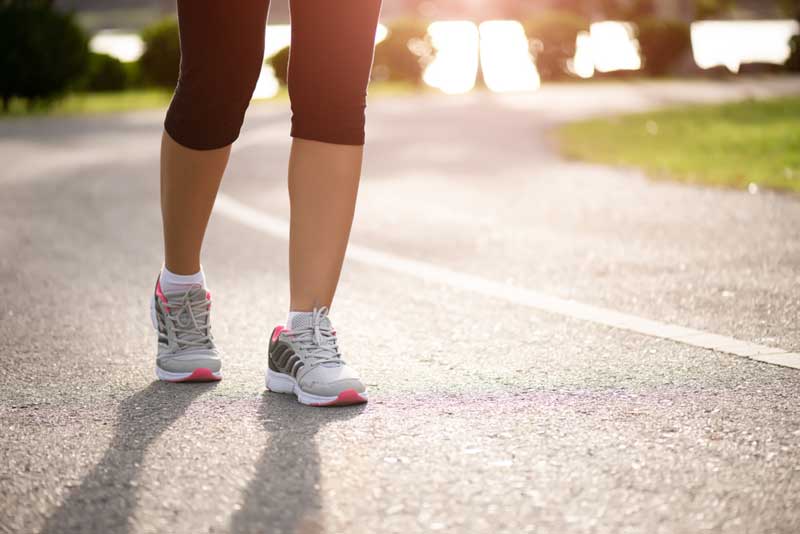 This Park is a historical attraction dating up to 200 years. Salmen Nature Park is the location of one of the oldest trading posts in the State and Bayou Liberty Region, although the attraction has been renovated. People from within and outside the city visit this 130-acre park for a fabulous time.
The Park has different trails where visitors can enjoy walking and hiking. The courses are rich in several species of flora and fauna. The original old trading post, which Joseph Laurent built in the 1800s, still stands in the Park and works to restore it is ongoing. In addition, it was disclosed that a small museum would be constructed in the nearest future to celebrate its history.
What's a park without a playground? Camp Salmen Nature Park has a fascinating play area known as the 'Boundless Playground.' The playground is conducive for every child, including special needs children. Visiting Camp Salmen Nature Park is one of the fun things to do in Slidell, LA.
Address: 35122 Parish Parkway, Slidell, LA 70460, USA
11. Sambola Gallery
Art enthusiasts will surely love this destination. This Gallery is not like every other gallery, as its mascot is something people won't expect. A crawfish named RedBean is the center of his humorous paintings and the artist's mascot. The creator of this masterpiece is Adam Sambola.
Adam is a born native of Louisiana. His paintings are inspired by his fondness for southern seafood, his knowledge of masters and religious art, and his enthusiasm for Jazz & Blues music. You can purchase one of his art pieces in the Gallery as memorabilia of Slidell, Louisiana.
Address:2132 Gause Blvd, Slidell, LA 70461, USA
12. MovieSets
Another fascinating location to visit in Slidell, Louisiana, is the MovieSets. Just as the name implies, this venue showcases different movie sets to the public; intriguing, right?! MovieSets covers 10,000 sqm ft. and has 500 seating.
The destination displays props and set dressings of Louisiana-produced films. Some movie props and set dressings include Dawn of the Planet of Apes, Scream Queens, American Horror Story, 12 years a slave, The maze Runner, and many more. The destination is available for events and field trips.
MovieSets' interesting backdrop, floor-to-ceiling film props, and twelve staged scenarios will surely add a spark to your event and give your guest a memorable experience. You can explore the location, take pictures and learn a few exciting things. However, tours are offered by appointment.
Address: 400 Garrett Rd. Building Studio 3, Slidell, LA 70458, USA
13. Gulf Coast Paintball
If you want to enjoy paintballing in a professional and hitch-free environment, Slidell's Gulf Coast Paintball is the sole location in the city that offers such an experience. Gulf Coast Paintball boasts of having competent referees.
The trained referees guarantee that all games are well organized and supervised, which aligns with their job description. Before the game commences, each player will be well instructed on how to use the equipment to ensure safety.
Unofficiated games are not allowed. Gulf Coast Paintball is an exciting, fun destination for children and adults. Playing paintball in this destination is one of the fun things to do in Slidell, LA.
Address: 54262 Apple Pie Ridge Rd #1437, Slidell, LA 70461, USA
14. Skater's Paradise
Another fun attraction to visit in Slidell, Louisiana, is the Skater's Paradise. During the 1980s, retro roller skating was a very popular activity. Skater's Paradise, an indoor roller skating rink, is an incredible place to let loose during the summer while listening to great music.
An incredible feature of Skater's Paradise is the public roller skating sessions. While being fun intensive, skating is also a good form of exercise, especially roller speed skating, which needs a terrific amount of energy, skill, and focus.
In addition to skating, you can enjoy playing some arcades and also get some snacks to eat. Skater's Paradise can be rented out for special events, including holidays, birthdays, and corporate events. The establishment is open year-round.
Address: 1421 Gause Blvd W, Slidell, LA 70460, USA
15. Captain Joe's Angling Adventures
As a result of the location and geography of Slidell, Louisiana, fishing is common. With more than 30 years of experience, Captain Joe's Angling Adventures offers an excellent fishing experience.
With the use of a 2016 Blue Wave 2400 Pure Bay boat powered by a 300-horsepower Yamaha, Captain Joe's Gaudin, the owner of Captain Joe's Angling Adventures, maneuvers through South Louisiana waters, including Shell Beach, Breton Sound, Lake Pontchartrain, Biloxi Marsh system, and Lake Borgne to fish for different species.
The charter can only take five anglers per trip. Captain Joe will teach those onboard everything they wish to know about fishing. Using trolling, bottom fishing, light tackle, jigging, and popping techniques, species usually caught include Speckled trout, Sheepshead, Redfish, Black drum, Flounder, etc.
All fishing equipment will be provided, and you can also have drinking water, snacks, and drinks on board. Fishing with Captain Joe's Angling Adventures is one of the best things to do in Slidell, LA.
Address: 410 Country Club Blvd, Slidell, LA 70458, USA
Louisiana presents breathtaking attractions and activities, explore some of its cool cities, here are guides on things to do In Bossier City, and Covington.
16. Olde Towne Slidell Antique Street Fair
One of the best things to do in Slidell, LA, is to attend the Slidell Antique Spring Street Fair. This Fair is a two-day family festival held twice a year in March and October, and it was founded in 1981.
The fair features over 200 vendors offering assorted antique furniture, art, vintage apparel and jewelry, pottery, stained glass, hand-painted porcelain, dolls and toys, home décor, and other collectibles.
The spring and fall fairs also offer several food booths serving varieties of delicious delicacies. The festival also features live entertainment on three stages all day. During the festival, you could also check out the Slidell Museum featuring Civil War relics and ancient stories of the neighborhood.
Admission to the fair is free, and you don't have to pay to park. You can plan your visit to Slidell to fall during this festival as shopping at Slidell Antique Street Fair is one of the top things to do in Slidell, LA.
Address: 124 Erlanger St, Slidell, LA 70458, USA
17. Dr. Wagner's Honey Island Swamp Tours
Honey Island Swamp is a must-visit if you are a nature enthusiast. Honey Island is a vast stretch of bottomland wood encompassing 250-square-mile dividing the West Pearl and East Pearl rivers. The name Honey Island originated from a nearby island previously inhabited by honeybees.
This river swamp, almost a pristine wilderness, is among the least altered in the United States. About 70,000 acres of Honey Island is Nature's Conservancy's first Louisiana Nature Preserve. This wildlife sanctuary is home to alligators, deer, red wolves, Florida cougar, etc.
The Swamp is also home to several uncommon bird species, such as bald eagles (whose nest has been standing since 1910). Honey Island will show you why Louisiana is reputed as the Fisherman's Paradise because it is rich in bluegill, warmouth, alligator gar, redear sunfish, buffalo fish, largemouth bass, flathead catfish, and crawfish.
From the luxury of small covered and uncovered tour boats, tourists can explore the Swamp. Dr. Wagner's tour company was established in 1982. The company utilizes Coast Guard inspected boats and licensed native guides to give interpretive tours. Join other people from across the world to tour this fascinating Swamp as it is one of the best fun things to do in Slidell, LA.
Address: 41490 Crawford Landing Rd, Slidell, LA 70461, USA
18. Pat Gallagher's Front Street Restaurant and Bar
If you need upscale American food, Gallagher's will serve you just right. Pat Gallagher is the owner of this excellent establishment. The owner's restaurant was first opened in Folsom in 1978.
As a result of the owner's experience in the restaurant and catering business, patrons are sure to have one of the best meals in the restaurant. Enjoy delicious foods such as Juicy Steak, Seafood Gumbo, Salads, Sandwiches, Style Crab Cakes, Ooey Gooey Cake, Soups, Marinated Beef Kabobs, etc.
An a la carte menu with a family-style side is also available. The ambiance in the restaurant is excellent, and they are known for having good customer service. Don't hesitate to check it out during your visit to Slidell, Louisiana.
Address: 2306 Front St, Slidell, LA 70458, USA
19. The Original Italian Pie
For Italian cuisine, The Original Italian Pie is the perfect place. The restaurant was first opened in New Orleans in 1992. The Original Italian Pie was initially known for serving top-quality pizzas in the area, but after its expansion, other Italian meals and snacks were added to the menu.
The Slidell branch has a comprehensive list of mouthwatering salads and soups on its menu, followed by a menu of baked sandwiches and then the menu of their renowned gourmet pizzas.
You can also enjoy other Italian dishes like Lasagna, pasta, ravioli, and many more. Assorted wrapped and baked Mediterranean flatbreads are also available. Give your taste buds a memorable treat in this outstanding restaurant.
Address: 1319 Gause Blvd, Slidell, LA 70458, USA
20. Palmettos on the Bayou
This premier dining area owned by Duffel Ramirez was opened in 2002. This classy Acadian-styled restaurant serves Creole dishes using fresh, locally sourced ingredients. Palmettos is situated on the serene Bayou Bonfouca close to Olde Towne Slidell. The destination has a southern charm which further enhances your dining experience.
Palmettos has an outdoor and indoor dining area. The indoor dining room contains the artwork of world-renowned Louisiana artist George Dunbar. There are also swamp murals by Phil Galatas, a local artist and wildlife sculptor. The outdoor dining area is their 5,000-square-foot deck with a controlled climate that can be used any time of the day.
Some of the delicious cuisine offered in this exquisite restaurant include crab cakes, seafood, char-grilled oysters, summer corn, fish, steak, crab salad, etc. Their popular brunch is characterized by live music during the weekends. Having a Cajun dining experience in this waterfront restaurant is one of the fun things to do in Slidell, LA.
Address: 1901 Bayou Lane, Slidell, LA 70458, USA
21. Antiques and Art on First
One of the perks of vacation is the souvenirs you take back home. Antiques and Art on First is an upscale antique mall. It is situated in a charming restored historic building originally constructed in the late 1800s. The building lies in the center of Olde Towne Slidell.
The mall is handled by five vendors selling antiques, authentic local paintings, home furnishings, MacBee original oyster shell crafts, artwork, books, tile art by Saja, and collectibles in eight rooms. Antiques and Art on First is open from Monday to Saturday.
As a tourist, why hesitate to go antique shopping. Shopping in Antiques and Art on First is one of the best things to do in Slidell, LA.
Address: 1952 First St.Slidell, LA 70458, USA
22. Tammany Trace
Tammany Trace, which one of its trailheads is in Slidell, Louisiana, was part of the historic Illinois Central Railroad Corridor before it was changed to a trail. The corridor was initially abandoned until the St. Tammany Parish government bought it in late 1992. Tammany Trace starts from downtown Covington, then crosses through Abita Springs, Mandeville, and Lacombe then ends in Slidell.
This Trace which is an additional recreational feature in the region is the first and sole rails-to-trail conversion in Louisiana. The tarred trail, which is 31 miles long, links St. Tammany's urban, suburban, and rural areas. It also adjoins several wildlife habitats and wetlands with trees like loblolly pines, magnolias, and live oaks.
Along the trail, there are about 31 bridges that offer breathtaking views of rivers, streams, and bayous within. Visitors can enjoy cycling, horseback riding, walking, and rollerblading on the path. Wheelchairs and buggies can also access the trail. Exploring the breathtaking trail is one of the top things to do in Slidell, LA.
Address: 2289 Hwy.190, Slidell, LA 70460, USA
23. Bowling USA
If you want to brush up on your bowling skills, head to Bowling USA. The bowling alley is open to kids and adults, and there are bowling leagues for every age group. Bowling USA is a lovely hang-out destination for the entire family.
Bowling USA features 32 lanes, lockers, and arcade games. A snack bar and a full-service bar serve tasty food, snacks, beverages, and beer. This Bowling alley is also an event center for birthday parties, corporate events, etc. There is ample parking space at the destination. Bowling in this destination is one of the fun things to Slidell, Louisiana.
Address: 685 Brownswitch Rd, Slidell, LA 70458, USA
24. Cajun Encounters Tour Company
A cool thing to do in Slidell is to go on a tour with Cajun Encounter Tour Company.
Cajun Encounters dedicates itself to providing visitors with a fun and authentic experience during their stay in Slidell.
Cajun Encounter Tour Company offers premier Swamp, City, and Plantation Tours. Besides the different daily tours, they also offer customized group tours and itinerary planning.
Their licensed guides are enthusiastic about sharing their love of the city, and their captains are professionals in the field.
They have a tour for everybody, and they will ensure a fantastic and unforgettable experience.
Address: 55345 US-90, Slidell, LA 70461, United States
25. Altitude Trampoline Park Slidell
Altitude Trampoline Park Slidell has existed in Slidell since 1997. This Park, with over 30,000 square feet of indoor trampoline and other attractions, is a fun destination for families and group and individual jumpers to have healthy fun.
Some jump attraction at Altitude Trampoline Park Slidell includes Performance Trampoline, Battle Beam, High Jump, Main Court, Stunt Bag, Trampoline Basketball, Gymnastics Tumble Track, Wipeout, High 9, Warped Wall, and Ninja Course.
Altitude Trampoline Park Slidell is ideal for birthday parties and corporate team-building activities. The park opens seven days a week.
Address: 120 Northshore Blvd, Slidell, LA 70460, United States
Meet the top attractions in Louisiana, here is a guide on things to do in Lafayette, and the best things to do in Monroe.
Plan a Trip to Slidell
Slidell has something for every preference, whether you are an outdoor lover or not.
Why not start preparing to explore this beautiful city by making it your next vacation destination. Do refer to this list of things to do while traversing through Slidell, Louisiana.