In search of the best and fun things to do in Bonita Springs, FL?
Located just south of Fort Myers on the coast, Bonita Springs is a charming place to visit for tourism or vacation.
This place is a great destination for individuals, couples seeking a romantic getaway, or families looking to spend some relaxing time on the beach.
Bonita Springs is close to Fort Myers, which makes access to it very easy. There are miles of state parks and beaches in the area which creates more than enough recreational opportunities.
Let's explore the best things to do in Bonita Springs.
Things to Do in Bonita Springs
1. Explore Florida Panther National Wildlife Refuge
The Florida Panther National Wildlife Refuge spread at more than 25,000 acres and is large by any standards. It makes our list of top things to do in Bonita Springs.
This National Wildlife Refuge is the largest tract of preserved land in the state that is dedicated to preserving the rare Florida Panther.
The truth is that refuge visitors rarely see the elusive cats, but that is advantageous because male Florida Panthers can be weightier than a fully grown man and they are too selective about what they eat.
Well-marked trails are leading through various environments; you may see several forest animals as they are not too uncommon.
The refuge entrance is near the junction of Interstate 75 and State Road 29.
2. Bonita Fairways Golf Course
The near overabundance of courses in this state can be mind-boggling, especially for golf-loving travelers. Visitors of Bonita Springs who would rather not spend much should see Bonita Fairways Golf Course as a great option.
At just 3,400 yards, the court is short and features 18 holes, making it the perfect course for those who wouldn't want to spend many hours of their day chasing around a little white ball.
You can play almost all rounds in way lesser time than on a 6000 – 7000-yard course, and you may choose to play rather nine holes if you please.
Bonita Fairways Golf Course offers lessons and may be booked in increments of one to five days.
3. Bonita Springs must-see: Barefoot Beach Preserve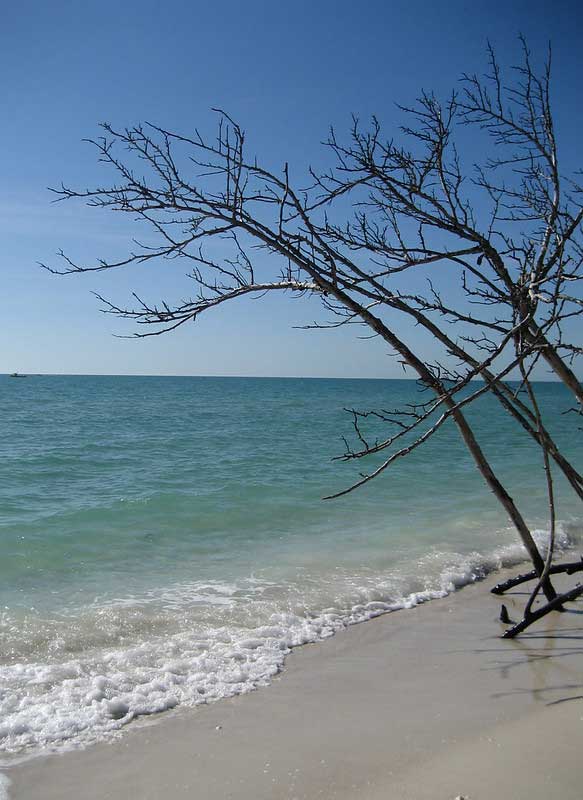 The Collier County's Barefoot Beach Preserve occupies over 342 acres of natural lands accessible to visitors and is one of the few remnants of undeveloped barrier islands situated along Florida's southwest coastline.
The preserve is accessible to sunbathers, joggers, swimmers, and more, and there are a few entrance points from which guests can gain access.
The beach includes restrooms, concession stands, showers, and extra parking close to the beach.
The Barefoot Beach Preserve is the habitat of lots of animal species, so visitors are admonished to treat any wildlife they come across with respect by their distance and not feeding them.
Address: 505 Barefoot Beach Boulevard, Naples, FL, 34134
4. Check out Mound Key Archaeological State Park
The first Spanish explorers set their foot on Florida's shores about 500 years ago. Back then, the Calusa Native Americans dwelt in the land around Bonita Springs.
By interpretation, their name means 'fierce people,' probably the reason they weren't too enraptured with having a group of strange-looking Europeans showing up with an invitation.
Mound Key State Park occupies over 100 acres on Estero Bay and inhabits the famous mounds created by the Calusas.
You may not know, but Mound Key is an island and is best reached by guided tour. It has a few options available, with most taking off from nearby Koreshan and Key State Parks.
5. Seaside Kayaking
One of the top things to do in Bonita Springs is Seaside Kayaking. It is a kayak renting facility that provides extra services to visitors.
Tenting equipment is normal in Southwest Florida, however, Seaside Kayaking is one of the first facilities in Bonita, Florida.
This business is managed by natives of Florida who are very familiar with the surrounding area and can give professional recommendations on rentals and extra information on specified routes and sites to see.
They also offer a mobile kayak service, meaning you can receive the kayak at the best launching spots and after you are done, they come to pick them up from you.
Address: 4375 Pine Lake Rd, Bonita Springs, FL 34134
6. Tom Allen Memorial Butterfly Garden
Tom Allen Memorial Butterfly Garden is located on Rose Garden Road in Cape Coral's Rotary Park. It consists of cultivated gardens and various environments, where different butterfly species hatch and mature before being let back into the wild.
If you would be traveling with kids, there are a few lovelier places to visit. Children are thrilled by the colorful insects, and it is one of the uncommon places that is both educational and engaging.
The garden offers tours on Monday, Friday, and Saturday mornings, and guests will be enlightened about the lifecycles of insects and the interesting migrations some of them make every year.
7. Enjoy Everglades Wonder Gardens
Originally opened in 1936, the Everglades Wonder Gardens was a dream project between Bill and Lester Piper, brothers. His focus was to establish a Reptile Garden for tourists coming to the area.
It was a small project that eventually developed, as it was the best pitstop for people passing through on the Tamiami Trail.
The eventual result was the continued growth of wildlife in the gardens and the botanical exhibits under the same family for three generations.
However, the gardens had their ownership transferred in 2014 but it has continued to flourish, offering guests the opportunity to experience several Floridian plants, animals, and more.
Address: 27180 Old 41 Rd. Bonita Springs, Florida 34135
8. Go to Bonita Springs Riverside Park
One of the fun things to do in Bonita Springs is a visit to Bonita Springs Riverside Park. If you want to have a perfect getaway without ever leaving Bonita Springs, then head straight to Bonita Springs Riverside Park.
This park is located on the old US 41 Road, in Olde Bonita, and is nestled along the banks of the Imperial River.
Guest can visit the park at any time of the year, as it is used for different festivals, various art shows, special holiday celebrations, and more.
Live music, Movies in the Park, and even the Celebrate Bonita Festival periodically take place in the park. Check out their calendar online or contact them directly for more information on special events.
Address: 10451 Old 41 Rd, Bonita Springs, FL 34135
Florida presents breathtaking attractions and activities, explore some of its cool cities, here are guides on things to do In Coral Gables, Davenport, and Santa Rosa Beach.
9. Petar's Restaurant
If you desire high-class dining, delicious food, and a night of elegance while in Bonita Springs, the Petar's Restaurant is the perfect getaway for you.
Here, every single ingredient used is meticulously selected to deliver the most awe-inspiring palette experience possible.
Petar's Restaurant makes everything in-house, from the sauces and sides to the main course dishes. The servers are always happy and willing to suggest the perfect wine.
Petar's is only open for dinner, from 5 pm through 9:30 pm every day. It is recommended you book for reservation ahead of your arrival.
Address: 3300 Bonita Beach Rd SW #120, Bonita Springs, FL 34134
10. Tee time at Congo River Golf
Congo River Golf is a local award-winning miniature golf course that regards itself to be more than just a game. It adds to our growing list of top things to do in Bonita Springs, FL.
Congo River Golf is adventure-packed with fun memories for the entire family with each hole specifically designed to replicate natural environmental attractions. The course takes players through different kinds of challenges.
You will find caves filled with mystery, tranquil waterfalls, and even tropical rainforests which players can explore including the course's avatars, Stanley and Livingstone.
One can also use this area for birthdays and special event packages. Do well to learn about Congo River Golf while in town.
Address: 24270 S. Tamiami Trail, Bonita Springs, FL 34134.
11. Eat good meals at Angelina's Ristorante
Depending on the time of the year, guests are in for different seasonal hours at Angelina's Ristorante. So, it is encouraged that visitors call ahead to ensure they will be open and have tabled a reserved space.
Located only a mile south of the Coconut Point Mall, it is very much easy to get to this restaurant. Since their opening in April 2008, they have featured world-class dining options and have been regularly on the voted list of the best restaurants in Southwest Florida.
Angelina's Ristorante also has a passionate belief in pairing the right wine with food, and the restaurant's 30-foot wine tower sees this.
Address: 24041 S Tamiami Trail, Bonita Springs, FL 34134
12. Pink your grain at Farmer Mike's U Pick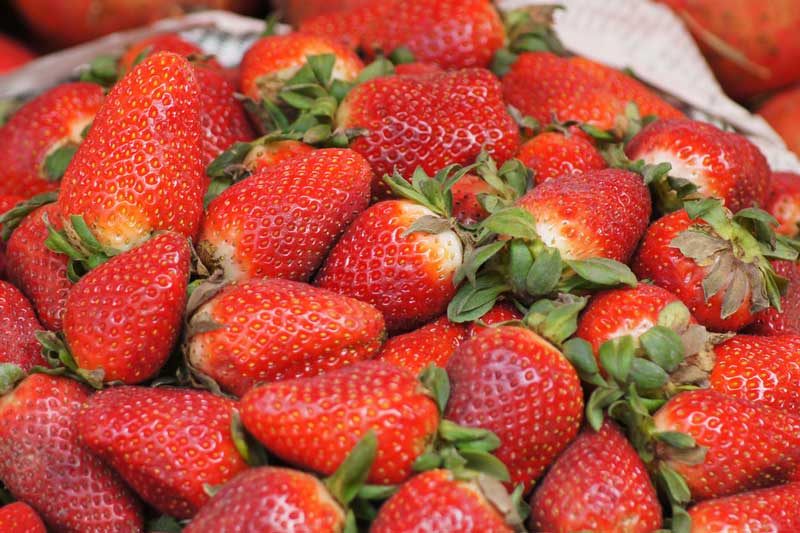 Visiting Farmer Mike's U Pick means you can expect anything depending on the time of the year. They range from strawberries to fresh corn, bell peppers, tomatoes, and many more.
Time in this farm typically entails walking through rows of fruits and fresh produce while carrying a basket to fill at the guest's leisure. You can pick whatever captures your eyes.
There is nothing as fresh as off the plant, and you can find even more than that here at Farmer Mike's U Pick.
The farm holds special events at various times of the year, including a pumpkin patch, a giant corn maze, and even a festival filled with activities and tasty treats.
Address: 26031 Morton Ave. Bonita Springs, FL 34135
13. Check out The Other Side Bistro
The Other Side Bistro is a restaurant in Bonita Springs that is open daily for lunch, dinner, and once a week for a special Sunday brunch.
Chef Brian, the head chef at The Other Side Bistro, delights greatly in making a fresh menu and utilizing the best ingredients in all his dishes.
The food served here amongst Florida cuisine has come to be expected and loved by guests, as there are plenty of seafood-centric dishes shadowed with international influence when appropriate.
You can place reservations by telephone. The Other Side Bistro showcases its menu on its website for visitors who wish to see it before arriving.
Address: 24630 US-41, Bonita Springs, FL 34134.
14. Have fun at Dog Beach
Next on our list of top things to do in Bonita Springs, FL, is Dog Beach, a place that lovers of four-legged friends will cherish.
The Bonita Springs Dog Beach is managed by volunteers and welcomes dogs of every size, breed, and play capacity.
It is located on Bonita Beach Road, north of New Pass Bridge, and is just a few miles away from Fort Myers Beach.
This beach is regarded as one of the only pet permitted public beaches in Bonita Springs. It also serves a dual purpose because there is an off-leash dog area where dog owners can allow their pets to run free and play.
Note that beach size varies directly with tide and water levels, so consider this in your trip plans.
15. Visit the Southwest Florida Military Museum and Library
The Cape Coral's Southwest Florida Military Museum And Library was established with a focus on honoring the long military tradition of the area, especially the soldiers who've served fearlessly in various roles over the years.
You will see displayed items including weapons, photographs, and the direct accounts of those who've served in almost every conflict traced back to the Revolutionary and Civil Wars.
Entrance into the museum is free of charge, making it an especially appealing destination for history and military buffs traveling on finite budgets.
Located on Leonard Street in Cape Coral, Southwest Florida Military Museum and Library is a host to various special events throughout the year and is another place to visit in Bonita Springs.
For a fun road trip in Florida, do not miss exploring our checklist of in things to do in Lake City and things to do in Key Biscayne.
16. Flamingo Island Flea Market
One of the premier weekend shopping destinations in Bonita Springs is the Flamingo Island Flea Market.
You would get almost everything you are looking for here as the market features over 600 booths, from handcrafted arts to clothing, jewelry, food, and more.
One awesome way of spending the morning at Flamingo Island Flea Market is by walking the aisles before having some food at they are nearby cafes and restaurants.
There are plenty of special events hosted throughout the year at Flamingo Island Flea Market, so be sure to check out for them.
Address: 11902 Bonita Beach Rd SE, Bonita Springs, FL 34135
17. Go to Wicked Dolphin Rum Distillery
Florida and the neighboring Caribbean islands have always been related to as rum country. For several years, the coastline was diddled with the transportation of the popular liquor (distilled with island sugarcane) by smugglers, and one of the best things to do in Bonita Springs is a visit to Wicked Dolphin Rum Distillery.
Wicked Dolphin Distillery is located on SW 3rd Place in Cape Coral and does not employ pirates to transport its products.
The locals see this distillery as the best place to check out for those who want to experience rum in all of its tasty and fiery forms.
The Wicked Dolphin Distillery offers facility tours for interested persons on Tuesdays, Thursdays, and Saturdays.
It is a captivating view of an age-old process that miraculously converts mundane ingredients into a yummy intoxicant.
18. Interact with the locals at Springs Farmers Market
Holding every Saturday from 8 am through noon, October through April, the Bonita Springs Farmers Market is one place you should not miss when in the city.
The market is located in the Bonita Bay community, very close to The Promenade Shopping Center and guests are invited to shop, partake, and eat here.
There are numerous stalls, and the available merchandise varies from cut flowers to fresh fruits and vegetables, baked goods, locally sourced honey, seafood, take-home plants, and more.
You will see vendors selling prepared drinks, vendors selling freshly prepared food for breakfast and lunch, and even a gathering of crafters and artists exhibiting their merchandise.
Address: 26795 S Bay Dr, Bonita Springs, FL 34134
19. Bonita Springs must visit: Four Mile Cove Ecological Preserve
Four Mile Cove Ecological Preserve spreads over more than 350 acres and features a variety of Florida critters like wading birds, snakes, turtles, and eagles.
It includes areas of river, marshland, and forests that are dreamlands for outdoor lovers of all stripes.
The preserve boasts of a network of trails accessible by bikers and hikers, and the waterways are best explored using the on-site rentable kayak.
First, get down to the visitors center for an overview of the area. For the directionally challenged, waterways can be confusing, and avoiding a rescue embarrassment by Coast Guard helicopter should be in mind.
20. Have fun: Adventures Kayaking
Originally founded by Jo and Glenn Novotny, Adventures Kayaking is a company that focuses on eco-friendly guided tours for both children and adults.
Established in 2007, the company has been providing kayak tours ever since, with typical sessions ranging between 2-3 hours or even for the whole day.
Adventures Kayaking offers both kayaks for guided tours and independent rent, all dependent on the desires and needs of the client.
They have very knowledgeable guides of all the local flora and fauna who are more than willing to cater to the expedition to match the guests' expectations.
Do add to your checklist of things to do in Bonita Springs, FL, do add to your checklist of places to visit in Bonita Springs, FL.
Address: Big Hickory Island, Bonita Springs Water Tower, FL 34134
21. Check out Big Storm Coffee and Creamery
Clearwater's Big Storm Coffee and Creamery is popular for its tedious array of coffee products, and they are all prepared using craft-roasted beans.
From espresso and cappuccino to a nice old carafe of traditional French press java, there's surely something for every one of your caffeine-obsessed travel companions – they've got tasty baked goods too.
As might be anticipated of a creamery, they are also recognized for their homemade ice creams, many of which come in weird beer-inspired flavors that are rarely, alcohol-free and special kinds of concoctions that you won't find elsewhere
22. Engage in water sports at Bonita Jet Ski and Parasail
Bonita Jet Ski and Parasail is something of fun for the whole family. They are a company that provides a special and quintessential Florida experience on the water.
Founded in 1988, this company has been in operation since then with a worked out best practice that makes their customers as happy as possible.
Bonita Jet Ski and Parasail is located near Doc's Beach House Restaurant and offers water sports fun for adults and kids alike.
They specialize in jet ski rentals and parasail expeditions and provide dolphin sighting trips, guided tours, and more.
If you are so eager, you may enjoy renting a kayak, paddleboat, paddleboard, or even a Hobie Cat sailboat for more personal exploration.
Address: 27908 Hickory Blvd, Bonita Springs, FL 34135.
23. Drink quality wine at C Level Bistro & Wine Bar
If you are a wine connoisseur, C Level Bistro & Wine Bar will definitely make you plan a stop when visiting Bonita Springs.
This Bar features an extensive menu and a more extensive wine list, making it one of the interesting things to do in Bonita Springs, FL.
They have various internationally influenced dishes, from contemporary American to classic French. All of their food is prepared using locally sourced ingredients when possible.
They have onsite wine specialists who are always happy to recommend the best wine pairing for any meal you order.
Florida is surely about water sports and beaches, but a night of relaxation at C Level Bistro & Wine Bar is an awesome way of recharging the batteries before another day of sunbathing.
Address: 4450 Bonita Beach Road, Bonita Springs FL 34134
24. Bonita Nature Place
Bonita Nature Place is a local place for volunteerism, learning experiences, and outdoor family activities that strengthen the community's environmental stewardship commitment.
It also promotes an awareness of old Southwest Florida in its extraordinary natural setting.
The Bonita Nature Place aims to provide an excellent nature center to nurture conservation and environmental stewardship via education.
The property is on the stunning banks of the imperial River. The location has a mosaic of interconnected habitats, including pine flatwoods, oak hammocks, marine areas, and riverine forests.
Address: 27601 Kent Rd, Bonita Springs, FL 34135, United States
25. Bonita Beach Park
Among the best things to do in Bonita Springs is to spend the day on the sand at Bonita Beach Park.
Bonita Beach Park draws a lively crowd of beach lovers for different types of water sports, shell-seeking, and beach volleyball.
Bonita Beach Park is a family-friendly place with picnic shelters, grills, and tables. It also features a playground, volleyball, beach rentals, and a burger joint.
Bonita Beach Park has clean restroom facilities, changing stalls, showers, and a hose outside.
Bonita Beach Park is surrounded by stunning sand and homes, providing guests with more views to admire.
You can rent watercraft and wave runners on the beach.
Address: 27954 Hickory Blvd, Bonita Springs, FL 34134, United States
26. Golf Safari Inc.
For nearly 40 years, thousands of adventurers have played at Golf Safari.
Life-size jungle creatures, beach huts, cascading waterfalls, and tropical landscapes surround it. It provides putters with exciting mini-golf.
The birthday girl or boy will enjoy hosting their birthday party at this destination. Also, every party guest receives free extra mini-golf games,
Take your pals, family, or guests and head to Golf Safari. It opens every day from 10 am to 10 pm.
You will not regret spending your time at Golf Safari.
Address: 3775 Bonita Beach Rd SW, Bonita Springs, FL 34134, United States
Check out more cities in Florida, here is a list of things to do in Gainesville, things to do in Lakeland and things to do in Pompano Beach for a fun time in this city.
Plan your trip to Bonita Springs
As a tourist, Bonita Springs is one city you need to visit in your lifetime. It promises you a whole lot of excitement, knowledge, and thrilling experiences.
The restaurants, museums, parks, historic spots, theatres, wineries, local markets, shopping malls, and many more would surely deliver the the best of a vacation.
So, start making plans to this effect, pin this guide of things to do in Bonita Springs, you can always have it handy as you explore..
Have an awesome vacation.