Escanaba is a small beautiful port city on the Escanaba River banks, Upper Peninsula, Delta County, Michigan, United States.
Escanaba had a population of 12,180 as of the 2020 census. Escanaba was incorporated as a city in 1883 and is the seat of Delta County.
This city, which has a perfect blend of history and arts, offers numerous exciting and incredible outdoor activities that suit individuals and families alike. These activities include hiking, fishing, horse riding, and swimming; alongside indoor recreation.
There is never a dull moment in Escanaba. The attractions in the city include the William Bonifas Fine Arts Center, The Players de Noc, The Bay de Noc Choral Society, etc.
Let's explore the top things to do in Escanaba, MI.
Things to Do in Escanaba
1. Ludington State Park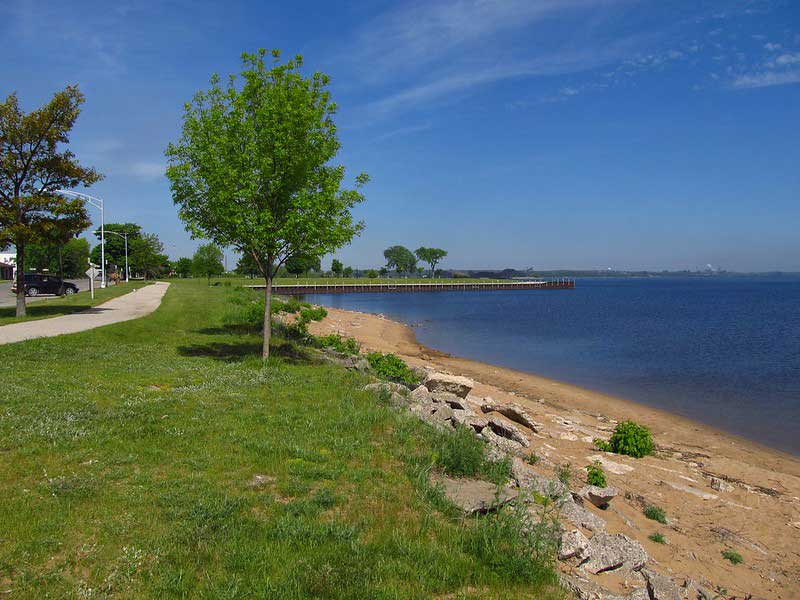 The Ludington State Park is one of Escanaba's famous tourist attractions, which you will want to check out. With so many fun activities ranging from a hideout playground for kids to Escanaba Riverwalk for adults, there is something for everyone here.
Located in a coastal region close to Michigan Lake, this State Park features many outdoor facilities like volleyball courts, Tennis, bicycle paths, and chillout spots that guests can use for picnics.
Check out the Escanaba Municipal white sandy Beach, where you sunbathe or walk under the sun.
Visitors can also enjoy the lovely view of the surroundings or go cycling around the Park with many trails to explore.
This Park is one of a kind, with over 5000 acres of a green field, a lovely beach, an athletic court, and a pavilion. Ludington State Park is a must-visit world of fun and should be on your list of fun things to do in Escanaba, MI.
Address: Lake Shore Dr, Escanaba, MI 49829, United States
2. The Sand Point Lighthouse
The Sand Point Lighthouse is an ancient Michigan lighthouse that has been renovated. The top of the tower is beautified with a fresnel fourth class lens, making it a photographer's paradise.
The Lighthouse has been functioning since 1867 and is now an iconic and prominent destination for tourists and occupants of the town alike.
This Lighthouse is Escanaba's most famous landmark. Its unique location near the shores of Lake Michigan offers tourists a remarkable view of the Escanaba River.
Guests can climb to the tower's top for a thrilling and vast view of the town and its surrounding neighborhood.
Address: 16 Water Plant Road, Escanaba, MI 49829, United States
3. Pellegrini's Strawberry Farm
Founded in 1976, Pellegrini's Strawberry Farm is a prominent tourist attraction in Escanaba town that is open to tourists from June to July.
During this period, the farm starts to harvest juicy strawberries, and tourists are allowed to come to pick up strawberries or buy a prepared pint.
This large Strawberry Farm of about 7 acres of land covered in red berries is home to diverse species of strawberry, with the most common strawberry species being the Cavendish.
Other species like the Brunswick, Cabot, Kent, Dar-select, Jewel, and Lamore are also present on this farm.
Suppose you want a fun moment with family or an outdoor romance. In that case, the exact place to be is Pellegrini's Strawberry Farm in Escanaba, where you enjoy fun berry picking on a warm and sunny day.
Be sure to add a visit to this farm to your checklist of the best things to do in Escanaba, MI.
Address: 2702 16.5 Rd, Escanaba, MI 49829, United States
4. Bay Run Equestrian Center
If you take pleasure in horse riding or are interested in doing so, don't hesitate to visit Bay Run Equestrian Center, home to different stables that deliver horse riding as well as lessons.
The Bay Run Equestrian Center is a famous horse riding destination, partially outside Escanaba. The Center has been functioning for over 20 years on an almost 263-acre horse farm.
Even if you don't own a horse, the farm has over 22 accessible cells where you can board a horse and enjoy the spectacular trails that roam the property.
The Center's trainers are readily available to give expansive lessons, including jumping, endurance, dressage, pony rides for kids, and horseback riding lessons for both kids and adults.
Address: 6425 D Rd Bark River, MI 49807, United States
5. Fayette Historic State Park and Historic Town Site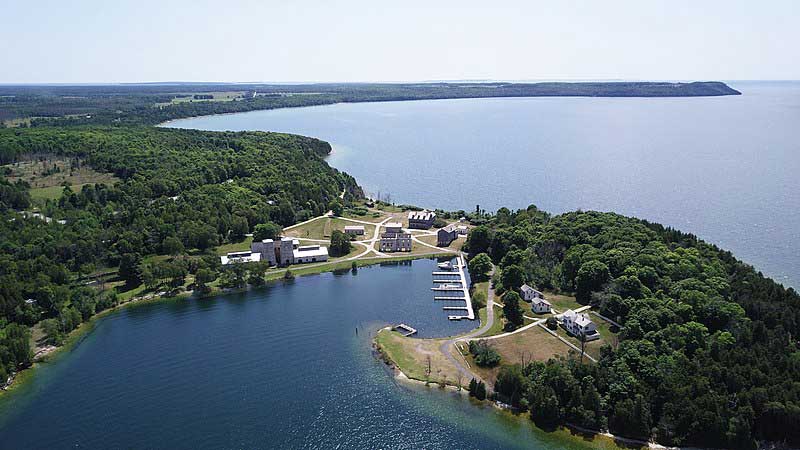 About 55 minutes from Escanaba, MI lies the historic Fayette town, once home to vast industrial activities in the 19th century.
This town, which manufactured iron ore between 1867 and 1891, still maintains a well-preserved museum village that has become a tourist attraction in the present day.
Well-tutored instructors try to represent past occupants of the museum village to indicate what it felt like to live in this rustic town in the 19th century.
Fayette Historic State Park and Historic Town Site also captions about 20 historic buildings, a modern tourist center, planned guided tours, and a great interactive tourist center that tells Fayette's history.
This historic State Park is open anytime from 8 am to 10 pm with some specifications for the different sections available.
The cost is free; nevertheless, a Michigan State Park permit is required, and Non-residents can pay for tickets when they arrive.
The Park also allows for camping and permits the entrance of Pets.
Suppose you are a lover of scuba diving. In that case, this is a place for you as scuba diving is allowed in snail shell Harbor during the day but requires a fee or permit for a diver to participate.
Address: 4785 II Rd, Garden, MI 49835, United States
6. Escanaba Public Library
With a remarkable structure and a serene environment, the
Escanaba Public Library
is the ideal location to study.
The Library has an enormous hall filled with sophisticated books in various sections, a computer room, and a book sale section.
This Public Library also allows customers to order books from the comfort of their homes and stop by to pick them up later. The Library also offers downloads of e-books.
The Library is known for its annual summer reading competition for kids and for organizing children's reading programs throughout the year. The children's section is decorated with colorful toys to spice up the environment.
Reading contests for adults are also held by the Library, where famous writers get to visit. It would be great if you saw this Library because there is something for everyone.
Address: 400 Ludington St, Escanaba, MI 49829, United States
7. Upper Hand Brewery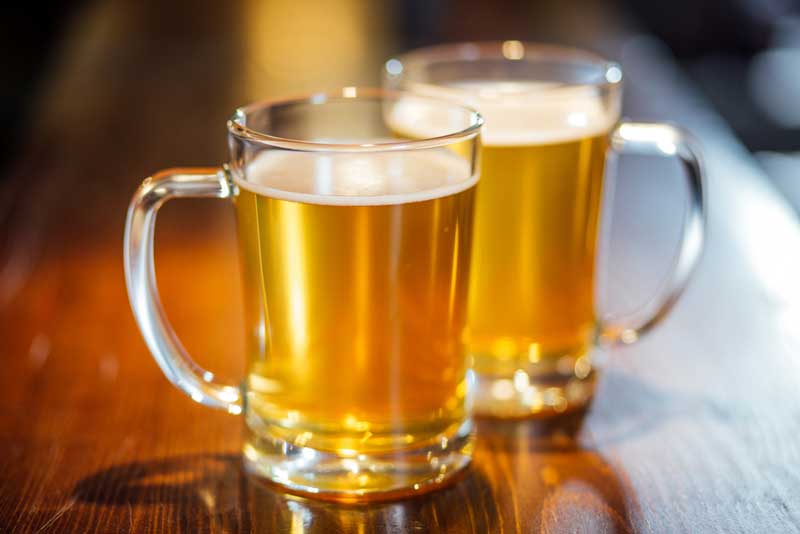 Escanaba is home to the Upper Hand Brewery, a well-recognized Brewery in the Delta County Airport business park.
This facility produces premium locally brewed beers. Try not to skip their tap room section on Thursday-Saturday, where they offer their brews on tap.
Larry Bell, who established Upper Hand Brewery, is also the owner of Bell's Brewery (Kalamazoo). The Brewery got famous in 2013 and has been waxing stronger ever since.
The Brewery also owns a kitchen section that offers delicious meals, including the famous pickled eggs.
The Upper Hand Brewery also hosts fun exhibitions in Escanaba, such as bonfires, night hikes, tie dying, and more throughout the year.
After a stressful walk around Escanaba, the Upper Hand Brewery is a beautiful spot to chill. Add a visit to this outstanding Brewery to your list of best things to do in Escanaba, MI.
Address: 3525 Airport Rd, Escanaba, MI 49829, United States
8. Willow Creek Cinema
The Willow Creek Cinema is an entertainment theater where tourists and locals visit to see a movie. This theater offers a variety of shows and recent movies.
With their highly comfortable seats and friendly staff, this place should be amongst your choice of places to visit at Escanaba.
Willow Creek Cinema is a popular destination and is well known for its clean environment and great movie nights.
The theater also has a section where you can get your popcorn and drinks. Try out a visit with your family, friends, or loved ones and enjoy.
Address: 2701 3rd Ave N, Escanaba, MI 49829, United States
Considering a Michigan road trip, check out our guides on things to do in Midland , things to do in Grand Haven, and things to do in Manistee for a memorable trip.
9. Bonifas Art Gallery
Bonifas Art Center is a unique Art Gallery showcasing ancient artifacts to the public.
This Art Center focuses primarily on artworks contributed to the Gallery by selfless artists of the town.
The Gallery aims to motivate tourists' artistic and creative lives by establishing art educational opportunities, exhibitions of ancient and modern artifacts, and many other special events.
Bonifas Art Center is ideal, as visitors are also allowed to partake in various art classes.
The Gallery is near the Upper Hand Brewery, making it easily accessible. Ensure not to miss the chance to visit Bonifas Art Gallery, where the magic of art blends with nature.
Address: 700 1st Ave S, Escanaba, MI 49829, United States
10. Sally's Confectionery & Gifts
Do you wish to visit a store with standards in Escanaba? Be sure to stop by Sally's Confectionery and Gifts, where you get the best, with a lovely environment to entice your spirit.
This elegant store is known for its famous homemade candies and chocolates. The unique taste of their locally made chocolates and candies has got locals and tourists trooping in large numbers to the store daily.
Their premium snacks are so exclusive and tasty that their guests can't sideline them. Over the years, no one has been able to replicate the secret recipe of this fantastic store.
You can never run out of gift options when you visit the store's gift item section. The shop features a wide range of gifts and top-notch products, including Milk Pecan Snappies, Milk Peanut Clusters, Chocolate Drops-12 oz, and many more.
This fantastic store is called the traditional store of Escanaba due to its popularity. Ensure you stop by the store whenever you are in Escanaba.
Address: 1304 Ludington St. – Downtown Escanaba, MI 49829, United States
11. Highland Golf Club
Highland Golf Club is an elegant golf course with a nice layout and standard fairways. Lots of shade and remarkable vegetation characterize this Golf Club's unique environment.
Exploring this destination should be on your bucket list of the best things to do in Escanaba, MI.
The course, a flat par-71 layout that stretches up to 6,224 yards, is eco-friendly and accommodates guests of all kinds.
You can never get a better price on golf clubs like this one. The course has a large area for relaxing and family picnics and is very easy to cover by walking.
Address: 3011 US-2, Escanaba, MI 49829, United States
12. Delta County Historical Society
Delta County Historical Society is a great tourist interest at Escanaba that enlightens guests on the town's local reserves and history.
The origin of the town's local features and its link to the lakes and land are well conserved at this museum.
Visiting this museum will be like traveling back in time as you get to see ancient clothing, parts of a 1905 motor, and detailed town history backed up with pictures on display.
The experience is similar to seeing how ancient Escanaba existed.
Suppose you are a history lover and wish to learn further about the old town. A visit to Delta County Historical Society should be on your list of places to visit in Escanaba, MI.
Address: 16 Water Plant Road, Escanaba, MI 49829, United States
13. Terrace Bluff Golf & Country Club
The Terrace Bluff Golf and Country Club is a famous and beautiful landmark in Escanaba, stretching 6,18 yards to 6,701 yards.
This par-72 course is the best county course in Escanaba with its perfect environment of green grasses and well-located trees.
This golf course is tremendous, having its greens and fairways in mint condition. During summer weekends, the golf course offers a variety of excellent foods, including seafood at their premium bar.
The elegant Sunset Lodge is very close to the course for golfers who wish to camp extra days. Be sure not to be left out in this place's fun.
Address: 7527 D-61, Gladstone, MI 49837, United States
14. Escanaba Bike Path
Stretching over 500 miles within Escanaba is a Cross Country Bike Path. This well-maintained pathway is the best for families, friends, and loved ones that wish to get outside and appreciate the natural air and sunshine.
This bike pathway is smooth and safe as it runs along the lake. Locals and tourists use this pathway for walking and jogging as well.
The Escanaba Bike Path is always free of traffic, making it a perfect route for cyclists that wish to take a leisure ride.
You don't have to come with your bike as free bikes are available at the marina in Ludington Park.
Address: N 30th St, Escanaba, MI 49829, United States
15. North Coast Apparel
Escanaba is not just known for its exotic destination and fun activities but also known for producing modern and unique designer clothing.
Remember the saying that "looking good is good business." So, drop by and purchase some beautiful wares to beautify yourself.
Tourists and locals visit this fabric shop to try out their special and unique designs. Do not restrict yourself from dressing in modern designs!
Address: 909 Ludington St, Escanaba, MI 49829, United States
Explore this list of things to do in Gaylord, things to do in South Haven, and things to do in Kalamazoo for a memorable Michigan road trip.
16. Baron's Bar
Baron's Bar is a charming, clean, vintage bar in Escanaba. This old-fashioned spot is known for its good services and cheap drinks, making it a perfect place to stop and have a good time.
Guests also play pool and other exciting games such as darts and jukebox while chilling out at the Bar.
The Bar has an amiable bartender, a clean bathroom, comfortable bar seating, and a unique local flavor.
With a pleasant environment for dates and hanging out with family or friends, this is a place for everyone. Always try to drop by for a taste of their uniqueness.
Address: 1117 Ludington St, Escanaba, MI 49829, United States
17. UPutt Family Fun Center
Hosting a Birthday party for kiddies and keeping the kids in check is difficult. With UPutt Family Fun Center, your parties and kiddie's events are sure to be outstanding.
The game hall of this Fun Center has good lighting and an energetic sound system with miniature golf designed all over the threshold so people with different skills can challenge each other.
The facility also features other fun games like virtual snowboarding, NBA basketball, Big Buck Hunter, and lots more. Theirs also a standard conference room of 24 holding capacity for tourists who want to hold business meetings.
Address: 2805 N Lincoln Rd, Escanaba, MI 49829, United States
18. Escanaba City Band
There is no perfect summer without the Escanaba City Band. This public band offers a variation of music during summer.
The band group led by Bruce Cassell extends free open-air music concerts at the famous Ludington Park in downtown Escanaba.
Escanaba City Band provides the best local musicians to give out free entertainment every Wednesday evening in summer.
If you are looking for relaxation and free entertainment, this Is the place to be. Attending a music concert by Escanaba City Band is one of the best things to do in Escanaba, MI.
Address: Lake Shore Dr, Escanaba, MI 49829, United States
19. East Ludington Gallery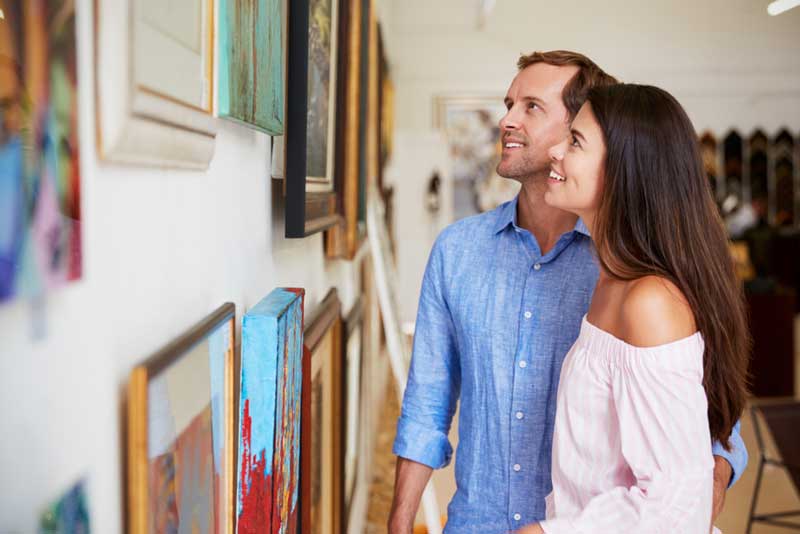 In the Upper Peninsula of Michigan is the oldest cooperative art Gallery called the East Ludington Gallery.
This Gallery features various art pieces like paintings, cards, dye work, clay pieces, jewelry, woodworking, silk scarves, and photography.
The East Ludington Gallery is a perfect place to pick up special gift items as you have all kinds of artistic media and handmade crafts by the local artists in the Gallery.
This facility also offers the best selling price for its different art pieces. East Ludington Gallery is a must-see place when you visit Escanaba.
Address: 1007 Ludington St, Escanaba, MI 49829-3501, United States
20. Wells Sports Complex
The Wells Sports Complex is near the Escanaba Public Library. Not minding your age limit, this Sports Complex has sports activities for everyone.
The Sports Complex allows you to develop your sports skills. You can also enroll and learn to skate and play ice hockey.
If you don't have any experience playing any sport before, then it's time to discover it within you.
Be sure to stop by the Wells Sports Complex with friends and family for fun and fitness training.
Address: 1647 17.4 Road Escanaba, MI 49829, United States
21. Positively
Positively is the place to go if you ever wish to give a friend or family member a memorable special gift coming from your heart.
This motivational and inspirational store features a variety of simple gift items such as shirts, books, mugs, souvenirs, or a simple slab of unique stone with a short word of encouragement inscribed on it.
Positively is a trendy gift shop in town because it offers a reasonable price for its valuables and has words of motivation and inspiration written on them.
Be sure to pick up an item for loved ones at Positively to strike a memory of you whenever they see the article.
Address: 1212 Ludington St, Escanaba, MI 49829, United States
22. Bowl- A- Rama
If you are looking for a simple but perfect way to have fun or pass the time, the Bowl-A-Rama is the right place.
This destination is a bowling alley with other activities such as air hockey, a pool, and even good restaurant service.
This facility is one of a kind, with very polite and friendly staff and the best-subsidized price for food and beverages.
This bowling alley, visited by many tourists and locals, is quite a fantastic destination to spend the day.
Address: 2510 1st Ave N Suite 1, Escanaba, MI 49829, United States
23. Drifters Family Restaurant
The Drifters Family Restaurant, located downtown, is a popular local eatery known for its enormous menu and spacious dining room.
The restaurant also has a private dining room that can accommodate up to 40 guests for private parties.
Drifters Family Restaurant is functional every day of the week. All meals at the restaurant are made from fresh condiments using family recipes. Food portions are relatively substantial at a reasonable price.
This restaurant, founded as far back as 1992, has kept the past to date. The restaurant specializes in making delicious homemade soups, fresh salads, fantastic pancakes, and all sorts of omelets for breakfast.
Address: 701 N Lincoln Rd, Escanaba, MI 49829, United States
24. Escanaba Marina
Escanaba Marina features 160 boat slots, moorings, and docks with periodic and seasonal berthing.
Downtown Escanaba endpoint features Ludington Park along with the waterfront.
Boats departing the Escanaba Marina get to experience some of the most fantastic fishing cruises on the Great Lakes.
Escanaba Marina offers several services comprising diesel fuel & gasoline, slip facilities, bike rentals, storage boxes, and freshwater.
Visitors get to enjoy a night shift watchman, free wifi Internet, snacks, and many more.
25. D&M Subs
D&M Subs was founded in 1984 and has become a favorite place for numerous people in the area.
They are known for their delicious sandwiches with gluten-free wraps, pastry, and wheat bread freshly made from their kitchen.
The restaurant offers about forty-three different kinds of subs, and visitors get to customize.
D&M Subs offers cheeses, meats, sauces, and vegetables which are built to be almost two feet long.
26. Escanaba Country Club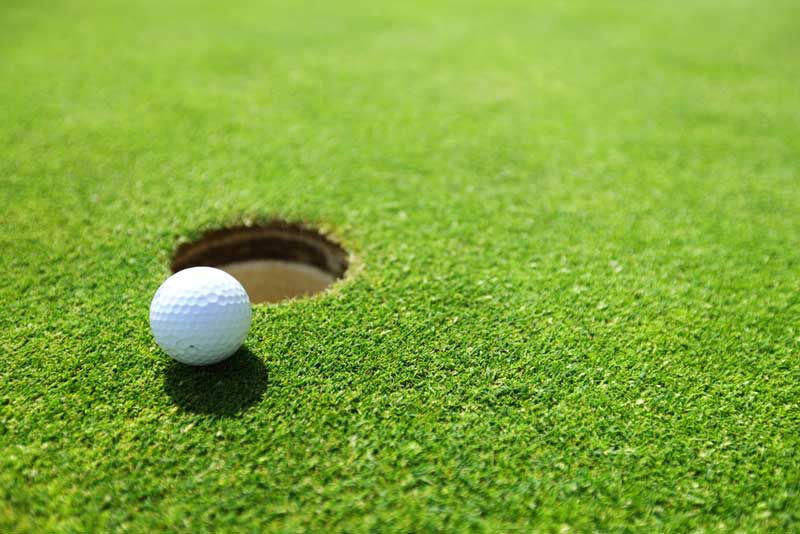 If you want to swing your club and let loose your golfing skills, the top thing to do in Escanaba is to visit Escanaba Country Club.
Escanaba Country Club was established in 1915 as Delta County's first golf facility.
The golf course was refurbished in 1991, which led to the addition of 9 holes to the initial 9.
The back nine holes are better open, with water passing through six holes. However, the other nine holes are traditionally tree-lined.
Escanaba Country Club's 18th hole is usually referred to as one of the most challenging holes in the area.
The club consists of a restaurant and bar where you relax and have an excellent time.
Would you like to know some of the best attractions in Michigan?, here is a tourist guide on things to do in Port Huron for a fun time, also check out things to do in New Buffalo and things to do in Charlevoix if you have time to kill in Michigan.
Plan Your Trip to Escanaba
The glamor of Escanaba is limitless, ranging across fun activities like visiting exotic destinations, family picnics, visiting waterfalls and golf courses, and now clothing needlework.
These features are why Escanaba is one of the most visited destinations in Michigan. Please don't delay in making the city your next vacation destination, as it promises to be so much fun.
Have a fun trip!