In the late 18th century, Long Branch was a coastal resort community and received its name because it is situated alongside River Branch, South Shrewsbury.
This beachside city is in Monmouth County, New Jersey, United States. Long Branch commission was incorporated as a city in 1903.
Long Branch is a famous location for surf, sun, and shore fun. The city's state-of-the-art residential beachside condos, restaurants, and top-notch shops have drawn attention along the northern shore.
The city also features several playgrounds, a marina, parks, and a fishing berth.
The city is more of a residential area than a holiday endpoint. However, it is still a well-liked beach destination, perfect for those who want a homey feel.
One of the city's top attractions, Long Branch Beach and Boardwalk, is open for the entire year. Let's explore the best things to do in Long Branch, NJ.
Things to Do in Long Branch, NJ
1. Seven Presidents Oceanfront Park
This Park is a great location for surfing, swimming, and sunbathing during the summer.
There are snack bars, a volleyball court, decorated picnic tables, safeguarded swimming, and dedicated surfing areas on the beach.
Canoeing and kayaking are also permitted in some parts of this Park. Additionally, it has a designated cycling route to Abury Park from Sandy Hook, making it the ideal place for a calm oceanfront bike ride.
Its playground will be a blast for kids as well. In addition, this 38-acre beach area is a beautiful location for quiet hikes in the off-season.
It's a fantastic spot for a peaceful beach stroll in the off-season. The only cost is the admission fee. Don't hesitate to add a visit to this Park to your checklist of fun things to do in Long Branch, NJ.
Address: 221 Ocean Ave N, Long Branch, NJ 07740, United States
2. Long Branch Beach and Boardwalk
One of the best areas in Long Branch, NJ, where one can appreciate nature and breathe in some cool breeze from the ocean, is the Long Branch Beach and Boardwalk.
The Boardwalk is a 3.2-mile out-and-back trail that is easy to pass, taking approximately 2 hours 23min to complete.
The Long Branch Beach Boardwalk provides visitors stunning ocean views, delicious cuisines at a fine dining restaurant, and some retail therapy.
A one-hour drive from N.Y. City, the Boardwalk has undergone extensive renovations. The updated Boardwalk is ideal for walking, jogging, strolling, riding, or rollerblading.
If you are hungry, ice cream, Pizza, sandwiches, and other foods are sold within. No matter the weather, you can still enjoy the Boardwalk and Longbranch Beach because they are accessible throughout the year.
Address: 4 Ocean Ave N, Long Branch, NJ 07740, United States
3. Lake Takanassee
The best place to go for a stroll or to take in the landscape by the water in Long Branch, NJ, is Lake Takanassee, a stunning lake.
The Lake is a great outdoor location with an aggregate expanse of acres.
The region's distinctive biodiversity is preserved in this Lake serving as a refuge for countless animals and plants.
Several hiking trails also surround the Lake. Lake Takanassee is the ideal location for a peaceful and natural setting.
Larger lakes close to Long Branch include Swimming River Reservoir in Colts Neck, Shadow Lake in Red Bank, and Glendola Reservoir in Neptune.
Address: Long Branch, New Jersey, United States
4. Celtic Cottage Pub & Patio Bar
This local neighborhood restaurant and pub in Long Branch called The Celtic Cottage Pub is sometimes referred to as "The Celtic" by locals.
Dining in the Bar is one of the best things to do in Long Branch, NJ.
The Celtic Cottage Pub & Patio Bar's white-painted brick façade gives the impression of a Dublin pub thanks to black shutters, red entrances, and flower baskets.
On the north side of the structure, a native painter reproduced a scene from the green, rolling hills of the Emerald Isle.
This place has a beautiful spot to dine, drink, and have a good time. Here, you will get both American and traditional Irish food.
Mash and bangers, chips and fish, burgers, and Shepherd's pie, among others, are some of the menu items. In addition, the Celtic Cottage Pub offers a variety of beverages along with meals.
Address: 608 2nd Avenue, Long Branch, NJ 07740, United States
5. Monmouth Park
A well-liked destination close to Long Branch is Monmouth Park. The Park is in the nearby village of Oceanport, which is 5min from the city.
There have been three separate buildings with the moniker "Monmouth Park" throughout the previous 139 years.
This historic Park has been present since 1870 and is one of the country's first parks with racetracks.
The United Nations Stakes and the Haskell Invitational, two of the utmost prominent horse races recognized within the country, are held there. If you like horse racing or are interested in taking part in history-making, go to Monmouth Park.
Address: 175 Oceanport Ave, Oceanport, NJ 07757, United States
6. Long Branch Distillery
This Distillery is among the few distilleries in Monmouth County, New Jersey, also regarded as a modern distillery.
Three buddies who love Long Branch and have a penchant for alcoholic beverages founded the Distillery.
The producers wanted to produce premium alcoholic beverages that capture the city's unique character and rich heritage, which they did.
Private events, tastings, and tours are all available at the Distillery. Spirits like gin, vodka, whiskey, and rum are among their selection.
If you're seeking a distinctive experience, a visit to Long Branch Distillery is one of the best things to do in Long Branch, NJ.
Any palate will be satisfied by the wide selection of spirits the distillery offers.
Address: 199 Westwood Ave, Long Branch, NJ 07740, United States
7. New Jersey Repertory Company
This Company is a multi-award-winning, non-profit, professional theatre company located in Long Branch, New Jersey, with the goals of creating and presenting innovative plays and forming an immense support system for the nation's theatre scene.
The Company is committed to fostering plays by both emerging and seasoned playwrights. It maintains an open proposal policy and annually receives more than 700 scripts from all over the nation and worldwide.
New Jersey Repertory Company was started in 1997 by Gabor Barabas and Suzanne. The organization's corporate headquarters are located in the Lumia Theater on lower Broadway.
The New Jersey Repertory Company aims to produce new plays, substantially impact the American scene or stage, and resurrect lost classics.
125 of the 140 plays N.J. Rep has presented in the last 20 years have been world premieres. In addition, more than 100 world premiere productions, as well as several stagings of well-known works, were produced by the firm.
To Kill a Mockingbird, Ragtime, and The Glass Menagerie are just a few of the recent plays of the group. This location is a place to go if you want to get involved in a theatre show or wish to experience a fantastic show.
Address: 179Broadway, Long Branch, NJ 07740, United States
8. Church of the Presidents Museum
Seven American presidents have been to this Church, an Episcopal church with historical background.
This Church, which used to be a section of St. James Episcopal Church, was constructed in 1879 and is one of the structures still surviving through these eras.
The Church was visited by presidents Rutherford B. Hayes, Ulysses S. Grant, James A. Garfield, Benjamin Harrison, William McKinley, Chester A. Arthur, and Woodrow Wilson.
The building was added to the National Register of Historic Places in 1976 and the New Jersey Register of Historic Places in 1975.
Since seven presidents find this place as a unique place to worship and also a place of meditation and relaxation, you are sure to enjoy visiting this place.
Address: 1260 Ocean Ave N, Long Branch, NJ 07740, United States
9. Escape the Puzzle
Escape the Puzzle, which is thought to be the first escape game on Jersey Shore, is a terrific spot to test your skills and have a good time with friends.
To solve riddles and leave the chamber in an hour or a lesser amount of time, you'll need teamwork and your wits.
With their top escape game, Escape the Puzzle provides you with an exhilarating experience that necessitates cooperation and critical thinking.
The escape rooms are also open to kids to enjoy themselves with the family.
Choose one of the various themes—including the carnival, animal kingdom, and pirate chambers—that best suits your household among the numerous choices.
It's a fantastic opportunity to practice problem-solving skills with your children and discover how to work together. You can either try one of them or all of them.
For a thrilling experience, add a visit to Escape the Puzzle to your list of fun things to do in Long Branch, NJ.
Address: 473 Broadway, Long Branch, NJ 07740, United States
10. Ocean Historical Museum
Township is located 12 minutes from Long Branch and is a work of art in terms of architecture.
The Museum seeks to conserve the heritage of Ocean Township and Monmouth County.
There are numerous exhibitions, educational activities, and unique events there.
An extensive collection of historical records, photos, and artifacts from the area dates back over 250 years and is housed in Ocean Historical Museum.
The Museum contains displays about the past of Eatontown, Oceanport, and Long Branch.
On request, the public can access the research library of the Museum, offering access to some of these delicate historical items, so that you can have a feel of the past.
You can examine some exciting relics and learn more about the local history.
Address: 703 Deal Rd, Ocean Township, NJ 07757, United States
11. Manhasset Creek Park Playground
In Long Branch, the playground at Manhasset Creek Park promotes outdoor recreation and environmental protection.
A play zone, picnic space, a running and walking trails are among the amenities in the Park.
Slides, swings, and monkey bars can all be found on the playground, which is intended for kids between the ages of two and twelve.
If you are an athlete, this is a welcoming place for you, as there are several sporting facilities and events.
The Park also provides a range of activities for people of all ages, such as crafts and arts and environmental education, alongside many other things.
The picnic space has grills and tables to make things easier for you.
The playground at Manhasset Creek Park is a great spot to hang out with your little ones or have a good time outside your house.
Here you have that adequate space needed to accommodate everyone and enjoy the Company of the warm environment.
Address: 500 Long Branch Ave, Long Branch, NJ 07740, United States
12. Brighton Bar
The former main singer of the hard rock band Chronic Sick Greg Macolino, is the establishment's proprietor. The Bar is frequented compared to CBGB.
During the 1980s, it functioned as the punk scene of the New Jersey epicenter, primarily focusing on Mutha Records.
Later, during the 1990s, it held shows by notable hardcore bands and punk, including Chronic Sick, United State Chaos, Mental Decay, Stisisim, Mental Abuse, Social Decay, Kraut, Broken Heroes, The Stun Gunz, the Graveyard School, Void Control, and Speed Crazy.
The Bar has survived longer than Dirt Club, Pipeline in Newark, and the Fast Lane in Asbury Park, making it the final remaining example of New Jersey's storied punk scene.
The facility has been dubbed the "CBGBs of the South" and played a pivotal role in the careers of The Damned, The Misfits, and Vice Squad.
Radio station WMCX from Monmouth University frequently hosts music nights at the Bar.
A mural by Dave DeSantis that honors all the renowned bands is displayed inside the club.
Address: 121Brighton Ave, Long Branch, NJ 07740, United States.
13. Asbury Park Boardwalk
Surfers, swimmers, sunbathers, and fishermen have long been drawn to the mile-long expanse of beach and water at the
Asbury Park Boardwalk
.
Long Branch may be reached from the Boardwalk in 15 minutes. The Boardwalk also offers other attractions like playgrounds, mini golf, shops, restaurants, and water parks.
The attraction also offers a stunning outlook of the ocean and beach and the chance to those who wish to appreciate and breathe in the salty sea breeze.
At the Asbury Park Boardwalk, you may discover one-of-a-kind stores, fun things to do with the family, an exhilarating nightlife, and a vibrant live music scene— strategically located along a scenic seaside boardwalk decorated with stunning murals.
You can visit the nearby Asbury Park Convention Hall, a stunning illustration of Art Deco design.
The Asbury Park Boardwalk is the ideal destination if you want to enjoy yourself at a seashore.
Address: 1300 Ocean Avenue North, Asbury Park, NJ 07712, United States.
14. Pier Village
In 2008, Long Branch saw the first development of Pier Village and its neighbourhood.
The upscale neighbourhood of Long Branch, known as Pier Village, is home to more than 30 boutique shops, several restaurants, and coastal homes.
There are stores, eateries, a hotel, apartments, and a promenade within the beach and community, where the Naval Weapons Station Earle was initially located.
Most shops — many local establishments — stand atop more than 500 homes. The Rocky Mountain Chocolate Factory and other national brands are also present at Pier Village.
It doesn't matter if you want to shop, eat, or relax on the beach—the village provides everyone with something. The dining options at Pier Village, which range from informal to upscale, are plenty, with over a dozen eateries.
Pier Village's entertainment section is great for making lifelong family memories with its upscale arcade, full-service redemption center, and engaging games.
If you are looking for games with redeemable points, you can play contemporary V.R. games, crane games, skee ball, and a selection of chance games and skills.
The Wave Resort, which is directly on the water, and the Bungalow Hotel are the only two lodging alternatives available in the Pier Village. Pier Village is worth exploring if you're looking to buy a house or a place to stay.
From food to entertainment, gaming, and a beautiful beach experience, this village is a place to be.
Address: 50 Chelsea Avenue, Long Branch, NJ 07740, United States
15. Asbury Park Convention Hall
A short 15-minute drive from Long Branch, you'll find the Asbury Park Convention Hall on the Asbury Park Boardwalk.
It was constructed between 1928-1930 and functioned as the first venue for sporting events, conferences, and other gatherings.
Asbury Park, having over 3,500-seat interior show ballroom located along the oceanfront, is an incredible structure.
The structure underwent renovation around 2004, hosting several well-known musicians, including Pearl Jam, Bon Jovi, Bruce Springsteen, the Beach Boys, and others.
The Asbury Park Convention Room is a fantastic choice if you would love to tour a famous structure.
A Grand Arcade joins the Convention Hall and the Paramount Theatre, which are adjacent and are also a beautiful sight to behold.
The National Register of Historic Places includes both structures.
Address: 1300 Ocean Ave N, Asbury Park, NJ 07712, United States
New Jersey holds some cool attractions and activities, check out our guides on things to do in Newark, things to do in Wildwood and things to do in Morristown for a memorable time here.
16. Sirena Ristorante
Located in Pier Village in Long Branch, New Jersey, The Sirena Ristorante is a classy neighborhood Italian restaurant with stunning seaside views.
The restaurant's location on an oceanfront, combined with its characteristic Italian meals from land and sea, gave the name "Sirena," which translates to "mermaid" in Italian.
In addition to specialties and newly curated meals made by the excellent chef at Sirena Ristorante, the restaurant offers traditional Italian recipes influenced by travels through Italy's culinary regions.
The Italian eatery is open daily for lunch and supper. Give your taste buds a treat in this excellent restaurant.
Address: 27 Ocean Ave, Long Branch, NJ 07740, United States.
17. Art Shack
Art can be sought after, discovered, and formed from the heart by children and grown-ups at Art Shack, a gift shop, an open art studio, and a party location.
In addition, the general population has access to numerous art materials. If you are an art enthusiast, exploring this destination is one of the best things to do in Long Branch, NJ.
Enter, pick a medium, and start producing original artwork. Make something by using your imagination.
Family vacationers to the Jersey Shore are encouraged to go! It's unique in every way! Check their website for working hours.
This tiny Art Shack is a beautiful vacation for adults, kids, or both. All visitors can benefit from the proprietor/tutor Monique's enthusiasm for art and the enjoyment of interpersonal connections.
Address: 161 Lincoln Ave, Long Branch, NJ 07740, United States
18. Turning Point of Long Branch
Long Branch has many restaurants where you can experience a top-notch dining experience. Turning Point of Long Branch is among the city's best restaurants.
The restaurant serves breakfast, tea, coffee drinks, and sandwiches in a stylish environment. Some meals on their menu include Vegan pancakes, Avocado toast, classic Benedict, Cinnamon roll, Bacon lollipops, Popeye skillet, and more.
All their meals are produced using the freshest ingredients, so you're assured of the best in this location.
Address: 92 Ocean Ave N, Long Branch, NJ 07740, United States
19. Long Branch Trolley
An appealing and enjoyable substitute for the standard options for event conveyance is offered to you and your guests by Long Branch Trolley Company.
We are ready for any event, and our stunning red carts can seat 26 people.
Established in 2005, this Company has quickly risen to the top spot as the preferred option for special event and wedding transportation within Jersey Shore.
Their red trolleys have become a common sight as we carry wedding parties guests in style and safely during special occasions.
The beautiful couple will have a unique experience during their ride. When you contact us to make transportation arrangements for your wedding, you can count on our courteous and expert staff to offer you the very best and all necessary decisions in advance.
The Long Branch Trolley Company is a well-liked option for transportation to proms, anniversaries, birthday celebrations, corporate functions, fancy dinners, and many other events.
Address: 329 West End Ave, Long Branch, NJ 07740, United States
20. EagleRider Motorcycle Rentals and Tours
A trip to EagleRider Motorcycle Rentals and Tours should be among the top things to do in Long Branch, NJ, especially if you enjoy riding motorcycles.
EagleRider invented the idea of motorcycle rentals and the industry of escorted motorcycle tours in 1992, which marked the beginning of everything.
From that time till now, they've grown into the largest motorcycle tourism company in the world, offering a wide selection of immaculate Harley-Davidson, Triumph, Indian, Honda motorcycles, and BMW, as well as various, Dirt Bikes, ATVs, Scooters, and many more.
Go biking with the bicycles for Eagle Rider and experience an excellent ride.
Address: 136 Monmouth Rd, West Long Branch, NJ 07740, United States.
21. Trama's Trattoria
The local Italian eatery, Trama's Trattoria, may be found in Long Branch's West End. The restaurant offers Italian, Vegetarian Friendly, Vegan Options, and Gluten Free cuisine.
Chef Trama developed a small following among cuisine connoisseurs and wine because of his steadfast dedication to accuracy, dependability, and excellence,
Trama's Trattoria's dishes change seasonally for the best flavor and are made using farm-to-table, regional, first-class materials.
Address: 115 Brighton Ave, Long Branch, NJ 07740, United States.
22. BeachBee Meadery
The Beach Bee Meadery is a short distance from the shore. This family-run business uses only the finest ingredients to honor the approximately 12,000-year legacy of mead.
Through constant experimenting with top flavors, we keep pushing the limits of tradition.
We offer a wide selection of ciders and meads for seasoned drinkers and newbies. The Meadery also has outdoor and indoor seats.
Friends, relatives, and locals can assemble and drink at Beach Bee in a relaxed atmosphere.
The various flavors of their mead and cider are sampled in their tasting room.
Their personnel is welcoming and excellent in performing their tasks. You can't afford to miss adding this destination to your checklist of the best things to do in Long Branch, NJ.
Address: 89 Long Branch Ave, Long Branch, NJ 07740, United States
23. Wolf Hill Recreation Area
You'll find Wolf Hill Recreation Area in Oceanport, 5 minutes from Long Branch.
In addition to strolling routes and beautiful vistas, the Recreational/entertainment area features a dog park.
It's a wonderful location to spend the day with your animal friend because Wolf Hill Recreation Area has two unique off-leash are perfect for dogs of all sizes.
Cleaning the pets is the owner's responsibility, and the pets should always be on their leashes.
The adults can relax on the playground, picnic table, or play a game on the basketball court and other sports facilities.
The recreation space is accessible daily from dawn to sunset.
Address: 3 Crescent Pl, Oceanport, NJ 07757, United States
24. Adam "Bucky" James Community Park
Adam "Bucky" James Community Park is a community center in Long Branch.
This Center is ideal for teens and youths for educational, recreational, and social activities.
It can also serve as a venue for large events and occasions.
Address:231 Wilbur Ray Ave, Long Branch, NJ 07740, United States
25. Ice at the pier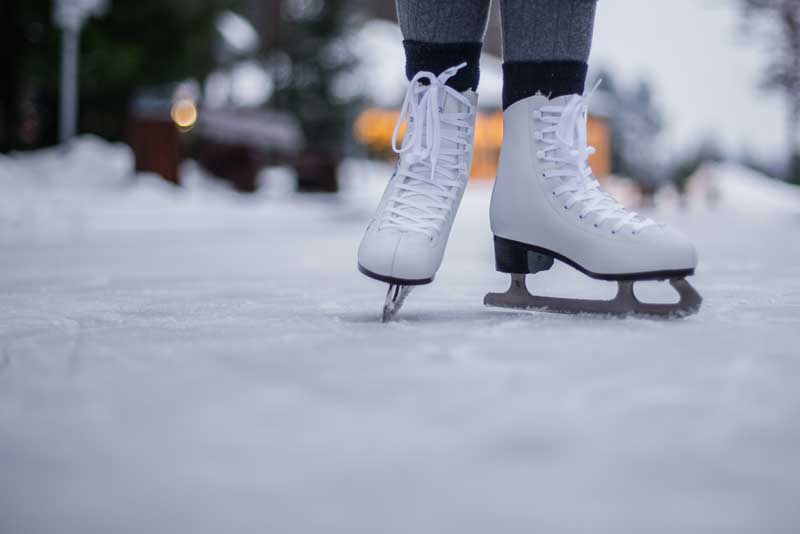 One of the best things to do in Long Branch is to visit Pier Village, a multi-use development that opened in 2008.
The Village is situated on the old Naval Weapon Station Earle Site and features apartments, shops, restaurants, a boardwalk along the beach, and a hotel.
The Village has something for everybody, whether you are searching for dining, shopping, or simply enjoying the beach.
You can create unforgettable memories with your loved ones in the amusement area at Pier Village
Ice at the Pier is one of the most celebrated traditions. From Thanksgiving to Presidents Day, guests lace up their skates and skate at Pier Village's famous Ice Rink.
Here you will find locals and tourists skating in the Center of Pier Village's gorgeously decorated community, shops, and restaurants
Besides Ice skating, there are other endless adventures at Pier Village. The Village also has a deluxe arcade with a full-service redemption facility and offers various fun games for players of every age and ability.
You can play contemporary virtual reality games, crane games, skew balls, and skills and chance games at Pier Village.
If you are searching for a place to stay during your holiday, Pier Village offers numerous options, including the Bungalow Hotel and the oceanfront Wave Resort.
Address: Centennial Dr, Long Branch, NJ 07740, United States
26. Wave Resort
One of the top things to do in Long Branch is to lodge at the premium Wave Resort. It is located in the Center of Pier Village's growing community of restaurants and shops.
Wave Resort offers a top-tier hotel experience that will restore your soul and inspire your senses.
From their modern guest rooms and exclusive facilities to their unique dining options, your stay at this resort will not feel like a waste.
All the modern guest rooms at this resort are designed for the best experience in the city.
Whether you are booking a Multiroom Suite or a Deluxe Superior, each room has a personal terrace with gorgeous views, whether facing the roaring tide of the Atlantic or the colorful culture of Pier Village.
With deluxe bath amenities, cozy bathrobes, espresso coffee machines in all the rooms, and a fully-stocked small bar, your experience at Wave Resort would be unique.
Enjoy the spectacular oceanfront view from their second-floor pool and lounge deck.
For the ultimate stress relief, head over to the resort's spa on the hotel's second floor.
At Wave Spa, you will discover various indulgent elements utilized in their treatments, such as seawater balm, self-heating marine mud, body milk, and black sand.
The spa uses all these elements to restore, detoxify and relax your entire body, including CBD and aromatherapy.
Also, the resort has an on-site fitness center that faces the pool deck with ocean views.
They offer the latest and trendiest equipment, including Artis Vario offering, an Adjustable Pulley Fitness Universal Gym, and the most recent game-changer in Cardio, Peloton bikes.
You will also find all your favorite equipment, including fitness balls, free weights, a treadmill, and lots more.
From day to night, the dining selection at Wave Resort is endless. All outlets have unique personalities, so visitors have several hotel dining options.
All their dining outlets have outdoor seating with a great ocean view to heighten your dining experience at the hotel.
Address: 110 Ocean Ave N, Long Branch, NJ 07740, United States
27. Jackson Woods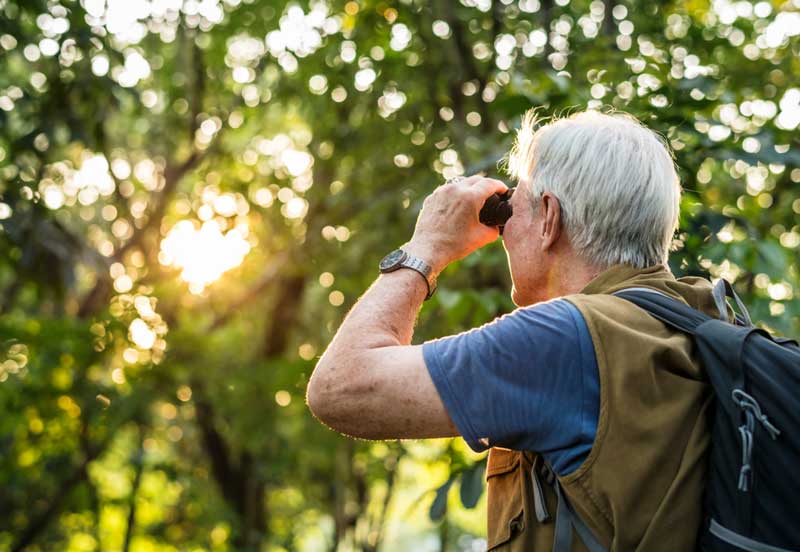 Another top thing to do in Long Branch is to watch birds at Jackson Woods.
Jackson Woods Park was established in 1991 when a 13-acre farmhouse & wetlands property meant to be redeveloped was preserved as an open space.
Although this open space was preserved, the area was abandoned, becoming overgrown and eventually damaged by Super Storm Sandy.
In April 2018, a group of bothered locals known as the Friends of Jackson Woods came together to restore the Park to aid the community.
The Park is ideal for birdwatching and hiking and is a good choice of fun for kids and outdoor walks.
Address: 01, Long Branch, NJ 07740, United States
Want more of the beauty of New Jersey? check out our guides on things to do in Red Bank, things to do in Edison, and things to do in Montclair for a memorable time in New Jersey.
Plan Your Trip to Long Branch
Long Branch is a superb location for a beach outing, dining at top-notch restaurants, and discovering a fascinating past.
Come and have a feel of this place, and you won't regret any of the experiences. Have a fun trip!