Looking for the best and fun things to do in Crescent City, CA?
Crescent city is located on the Northern California Coast close to the Oregon border, and this beautiful city blooms with lots of attractions, natural endowments, and good breweries. This destination is an ideal place for your next road trip.
This city features many historical sites, including the Brother Jonathan Cemetery and Battery Point Lighthouse, which offers a quick visitor access to the picturesque Jedediah Smith Redwoods State Park, featuring the best sequoia trees and old-growth redwood in the world.
Are you planning a trip to Crescent City? Here are the best places to visit in Crescent City, CA.
Things to Do in Crescent City, CA
1. Jedediah Smith Redwoods State Park
The first item on our list is the Jedediah Smith Redwoods State Park situated in Crescent City. The park occupies 10,000 acres and is jointly controlled by the California State Parks and National Park Service.
The park was founded in 1929, and it took its name in the 1820s when a European settler discovered Northern California's Interior.
Visitors can engage in various activities, including kayaking, snorkeling, fishing, and many more that visitors can be a part of along the Smith River. Here is also a critical production site to the feature film in 1936.
There are also tent and RV hookups available at the Jedediah Smith Campground, coupled with different campfire programs organized during summer.
Address: Crescent City, CA 95531
2. Kings Valley Golf Course.
If you've been golfing, one of the best things to do in Crescent City is to visit the Kings Valley Golf Course. It is a beautiful nine-hole golf course and is ideal for anyone who loves the game of golf.
The golf course is beautiful and features a little bar at the premises where visitors can have a good time after golfing. Here is an ideal place to play golf no matter your skill level, as the course is challenging and fun.
The golf course is open to the general public, and they host monthly competitions. There is a driving range where visitors can practice. The golf course can also organize that special event you intend to do, giving this destination a must-see.
Address: 3030 Lesina Rd, Crescent City, CA 95531
3. Tsunami Beach Company Gift Boutique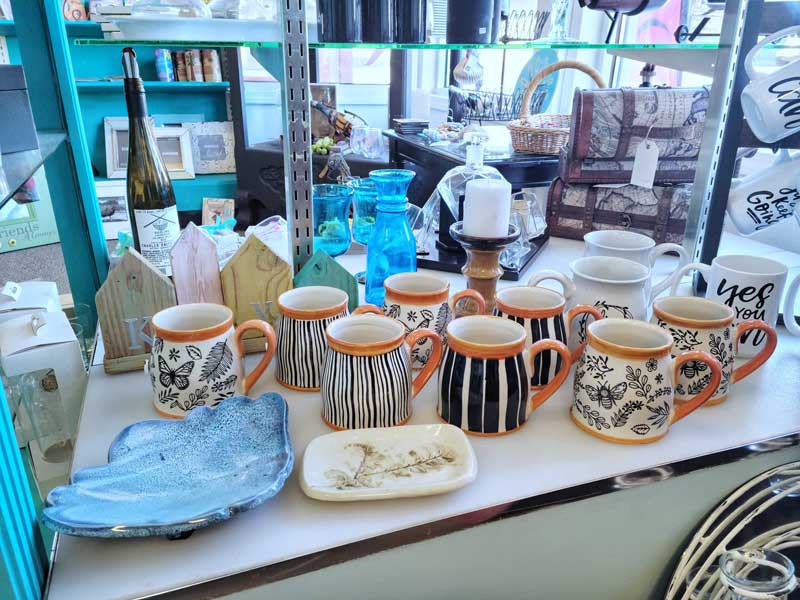 The last item on our list of things to do is visit the Tsunami Beach Company. It offers a vast platform for regional, local and foreign artisans. The textiles and jewelry to find here are simply the best and should be on your checklist of things to do in Crescent City.
Visitors can find anything ranging from body products, organic baths, home decor, original artworks, and various handcrafted items.
The company is focused on providing visitors with the best of stocks. Everything to find here has its history to tell. There are many exciting items and gifts to make purchases, so be sure to pick an item before heading out.
4. Battery Point Lighthouse
The Battery Point Lighthouse was built in 1855. It is situated in Crescent City and was formerly California's Pacific Coast's firstly built lighthouses.
Between 1856 and 1953, the lighthouse functioned as a fourth-order Fresnel lens, and in 1964 it was completely automated. It is on record that the lighthouse survived solid natural disasters such as tsunamis and earthquakes.
The Museum is currently conserved as a California Historical Marker and is on the list of the National Register of Historic Places. The lighthouse is available to the general public for visits when there is low tide access and is open for guided tours on weekends during the off-season and every day at peak season.
The space used by the lighthouse keepers is used as a historical museum and packed with period furniture; this museum displays photographs, artifacts, and other items concerned with the lighthouse's history.
Address: 577 H Street, Crescent City, California 95531,
5. Tolowa Dunes State Park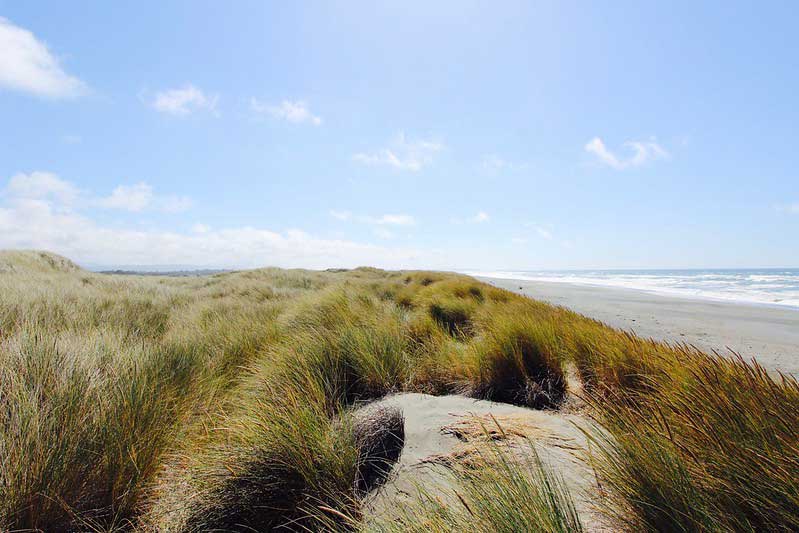 If you intend to have a lovely time with family and friends, the place to be is the Tolowa Dunes State Park housed in Del Norte County, and it comprises Lake Tolowa, Lake Earl, and other regions
The park occupied a land area of 5,000 acres and took after the name of the local Tolowa people and can be accessed through Highway 101 situated north side of Crescent City. This park is a place of abode to various species of seabirds and local plant life and its untapped wetlands areas.
The dunes state park also provides visitors with different activities, such as strout and salmon fishing; visitors can go horseback riding and watch whales and marine life to their fullest.
Address: Kellogg Rd, Crescent City, CA 95531,
6. Crescent Beach
One of the best things to visit in Crescent Beach, situated at the south end of Crescent City, and provides visitors with free visitor parking next to Highway 101 and Enderts Beach Road.
The wide beach is a well-known destination for swimming, beach walking, surfing, beachcombing, and sunbathing. The National Park Service recognizes it as part of the Redwood National Park.
There is a picnic table all day for use at the beach, coupled with complete restroom facilities. The park is furry-friendly but must strictly be on short leashes with its owners.
Visitors can explore the Wetland area at Mill Creek and check out the half-mile hiking trailhead that leads to Enderts Beach. The beach provides a perfect overlook to gaze at the fantastic views of the area.
Address: Enderts Beach Rd, Crescent City, CA 95531
7. Rumiano Cheese Company
If you are a lover of Cheese, an ideal thing to do is to visit the Rumiano Cheese Company. The establishment is the oldest family-owned and operated Cheese company in California and was initially started in 1919 by Italian brothers named Fred, John, and Richard Rumiano.
Over time, the company became one of the largest cheese producer, having eight functional factories situated in the Crescent City region.
Currently, the company's operations are carried out by the third lineage of the Rumiano family members, and they have been dedicated to providing top-notch cheese products for the public.
All their products are made on-site, with a vast selection of cheese products readily available for purchase in their store. Be sure to visit and have the best-tasting cheese products.
Address: 511 9th St, Crescent City, CA 95531,
8. Redwood Sightseeing Tours
Another item on our list of things to do is the Redwood Sightseeing Tour, and the company provides visitors with the best media to view the Jedediah Smith Redwoods State Park and old-growth redwoods.
The place is managed by the previous rangers who are available at work from time to time and have a vast knowledge of the trees surrounding this region.
Visitors can engage in a handful of your events annually during morning and noon hours, and also guests can have an excellent breakfast while participating in a Wake-up and Smell the Redwoods tour or have a group
lunch which involves an Ultimate Redwoods Experience.
The duration for this tour is a maximum of three to five hours, and guests can explore the entire old-growth area, with the history of this place explained in detail by their tour guides.
Address: 1141-777, US-101, Crescent City, CA 95531,
Considering a fun road trip in California, do not miss exploring the top attractions and fun activities in Roseville, Capitola, and Palo Alto
9. Boy Scout Big Tree Trail
The Boy Scout Big Tree Trail is a well-known trailhead surrounded by the Jedediah Smith Redwoods State Park that can be accessed from the trailhead of a parking area situated beside the visitor's route Howland Hill Road.
The out and back trail allows visitors to view the best of the old-growth redwoods that can be found anywhere in the world and are preserved from human activities, signs, and noise.
The trail cut across the vast areas of the forested old-growth redwood. It also spanned through a stream and sloped hillside occupied by huckleberry bushes and hazelnut trees.
It is noteworthy for visitors to check-in much early during the day because the trail is busiest on middays and weekends. The course is best seen in the morning and before noon when there is a bright and colorful atmosphere.
Address: Crescent City, CA 95531,
10. SeaQuake Brewing
If you are a lover of beer, one of the ideal things to do is to visit the SeaQuake Brewery, established in July 2016 for the public, after many years of brewing process trials on the end of the ownership of the brewery.
The brewery is committed to producing liquors that showcase the rich coastal history of this area; Global Stainless Systems and functions designed the brewery as a 15-barrel brewhouse.
The brewery has a general taproom and a restaurant as well that is open to the general public every Tuesday till Saturdays, where visitors can have a taste of their best beers, such as their Space Sailor IPA, Wicked Aunt Tammy Double IPA, Chadman Belgian Blonde Ale and CPA Coastal Pale Ale,
Address: 400 Front St, Crescent City, CA 95531,
11. Del Norte County History Museum
Suppose you are a historian; one of the best things to visit is the Del Norte County Museum situated around the previous 1926 County Hall of Records facility. The museum's operations are carried out by the Del Del Norte County Historical Society.
The museum has been in existence since 1963 and is perched around the walls of the historical building of the ex County Jail portion. The jail cells on the second floor of the building serve as exhibit rooms.
It showcases the rich social and cultural heritage of the Del Norte County Museum with exhibits displaying the artifacts and history of the Yurok local tribe and indigenous Tolowa. It has one of the most extensive Northern California exhibits of local basket weaving.
Other exhibits to find here include photographic and phonographic equipment collections, period furniture, and fashions dating back to the 19th and 20 centuries of this region's history and mining and logging tools.
Address: 577 H St, Crescent City, CA 95531,
12. Castle Rock National Wildlife Refuge
Another item on our list of things to do in Crescent City, CA, is to visit the Castle Rock National Wildlife, a 14-acre natural wildlife refuge situated on an island that was used as the previous site for local hunting and foraging.
As a result of the exploration of Europeans in North America, the United States took over the ownership of the island before transferring legal rights of ownership to private owners in the 20th century for further development of the tourist attractions and mining quarries.
In 1979, the United States Fish and Wildlife Service was in custody and conservation of the island, but this was before exploring the Aleutian cackling goose, which was thought to have gone into extinction.
Currently, this destination is a significant site for accommodating seabirds and the controlled headcount of the Aleutian cackling geese. Although visitations are not allowed in the refuge, visitors can have a good view of the seabirds from the shore in different areas of Crescent city
Address: Crescent City, CA 95531
13. Six Rivers National Forest
The
Six Rivers National Forest
, located in Crescent City, occupies one million acres that cut across the four counties in Northern California and provides visitors with outdoor recreational activities seasonally.
The park got its name due to the six rivers that cut across its land, like the Smith, Mad, Klamath, Trinity Rivers, Eel, and Van Duzen. All these rivers provide guests with whitewater rafting and a good fishing experience.
It also features hiking trails that can be seen all through the forest area, and it also allows visitors to view the local wildlife surrounding the park's Trinity, Siskiyou, Yolla-Bolly, and North Fork. Wilderness regions.
The height of these rivers ranges from average sea level to an elevation of 7,000 feet. It has over 1500 miles of permanent streams and rivers that are quickly accessible and can be seen spreading the entire forest area.
Address: 1330 Bayshore Way, Eureka, CA 95501,
14. Brother Jonathan Cemetery
The Brother Jonathan Cemetery is dedicated to honoring people who lost their lives while on board on a sidewheeler vessel Brother Jonathan on July 30, 1865, traveling from San Francisco to Portland, Oregon. About 19 persons survived the wreckage, and there are still stories that are pretty unclear about how the ship got wrecked.
The ship had onboard many entertainment and political persons when it got wrecked and a traveling circus.
The site had newly minted military payroll coins that make up millions in recent currency. Currently, this destination is the burial ground for 170 people on board, including passengers.
Address: S Pebble Beach Dr, Crescent City, CA 95531
15. Northcoast Marine Mammal Center
Suppose you are a fan of aquatic life. One of the best things to visit is the Northcoast Marine Mammal Center. This destination was established by Dr. Dennis Wood in 1984 and focused on the rehabilitation and conservation of marine life.
The organization established a general animal hospital and rehabilitation facility, which was built jointly with the California Conservation Corps in 1989. The center nurtures and preserves more than 100 injured animals yearly while also putting out their ears should In case there are reports of animals who might need care with the Northern California region.
Many of the operations carried out in the center are done by staff who are volunteers; they also have an open information center facility where visitors can know about how the processes and works in the organization are carried out; they also gave a gift shop as well.
Address: 424 Howe Drive, Crescent City, CA 95531,
Planning a California road trip? here is a guide on fun things to do in San Mateo , things to do in Glendale and things to do in Manhattan Beach for a fun trip.
16. Pebble Beach
The Pebble Beach is an array of linked coves situated in the entire region of Crescent City and stretched across areas next to the Brother Jonathan Memorial Park.
The beach provides visitors with parking lots between Point St. George and Battery Point, with different access points to the beach at the South and North pebble drives.
There is a picnic and fishing spot available at the southern edge of the beach, and it also has entry points that visitors can use to pass through the rocky areas of Preston Island.
Their well-known beach activities include beachcombing, fishing, surfing, bird watching. This destination is pet friendly, and the pets must be kept on leashes.
Address: N Pebble Beach Dr, Crescent City, CA 95531
17. Point St. George Beach
Another item in our list of things to do is the Point St. George Beach, a peninsula situated about three miles north of Crescent City. This destination is operated and managed by the state and is close to the Tolowa Dunes State Park.
This destination is the last spot for the guard's house of the St. George Reef Lighthouse. This place was shut down in 1995 but still stays at its previous site beside the Dragon Rocks and about six miles offshore.
The lighthouse is still undergoing renovations for helicopter tours, and it is famous for being one of the many tallest lighthouses one can find in California. Visitors can engage in beachcombing, surfing, tide pooling, fishing, and bird and whale watching.
More and more are offered on the beach, quickly accessible using Pebble Beach Drive. The place is pet-friendly, but pets must be on a leash always.
Address: 4355 N Pebble Beach Dr, Crescent City, CA 95531
18. Florence Keller County Park and Campground
Another item on our list of fun things to do in Crescent City, CA, is the Florence Keller County Park and Campground situated about three miles from Crescent City beside Highway 101. It has 50 campsites and is surrounded by the beautiful Redwoods State Park region.
All the campsites to find here house a tent and vehicle area that is 32 feet; it has a vast picnic area for visitors' use and offers amenities such as tetherball, a playground, horseshoe pits, and a volleyball court.
Del Norte County manages the campsite area and provides visitors with affordable rates for night bookings. The campsite is furry friendly and should be on their leash.
Here is an ideal spot for visitors to explore the Redwoods State park region and the open beaches in the city
Address: 3400 Cunningham Ln, Crescent City, CA 95531,
19. Elk Valley Casino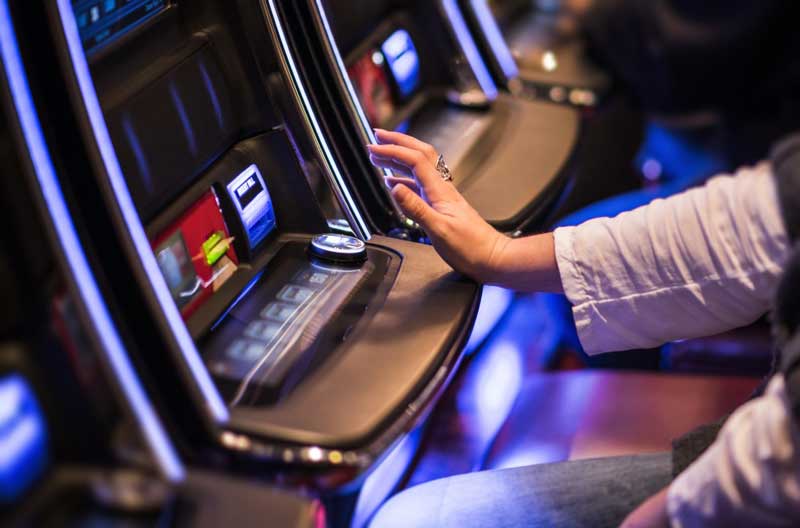 One of the fun things to do in Crescent City, CA, is a visit to the Elk Valley Casino. If you are a lover of casino games, you should stop by this place.
The casino occupies a land area of 23,000 square feet of gaming space, and it is open every day for guests to visit. And is a Native American-owned and operated casino in Crescent City.
There are over 300 Vegas kinds of slot machines available in the casino, and it is affordable for everyone in pennies and dollars. At the Deck facility, visitors can play various tournaments and poker games, and there has been a site for a different array of poker satellite events.
At noon, Blackjack tables are open for everyone, coupled with an array of bingo games showcased from all the time. Visitors can also check out the American bar fare provided by the Casino's Full House Bar and Grill, including sandwiches and burgers, land and sea entrees, and appetizers.
Address: 2500 Howland Hill Rd, Crescent City, CA 95531
20. Chart Room Restaurant
If you love good food, one of the best places is the Chart Room Restaurant located in Crescent City. It is. a seafood restaurant that has become a local culinary institution and accommodated within Crescent City Harbor's revamped store.
It has a regular waterfront dining restaurant that has been acknowledged by the local reader's choice awards as the region's best seafood restaurant and has also been awarded for its outstanding clam chowder.
Their menu is available for breakfast, lunch, and dinner and offers homemade seafood favorites, including chips platters, fish, shrimp baskets, fish filet sandwiches, crab cake, clam strips.
The restaurant also offers visitors seafood and soup combination platters where they can choose from a vast selection of traditional hot sandwiches like French dip sandwiches and burgers.
Address: 130 Anchor Way, Crescent City, CA 95531
21. Port O'Pints Brewing Company
If you are a lover of good liquor, one of the best things to look out for is the Port O'Pints Brewing Company perched on California's northern coastline. The brewery features the very best of natural homemade beers.
Since 2015 the brewhouse has been making Freshly European style beers. It also has a pub and kitchen menu. Visitors can satisfy their cravings for delicious meals and tasty beer by using their outside patio or taproom, so be sure to stop by.
The bar menu to find here provides visitors with soups, salads, small meals and sandwiches, and 12 different craft beers on tap to choose. It also features a rotating menu of 60 other freshly stored brews for everyones.
Address: Port O'Pints Brewing Company, 1215 Northcrest Drive, Crescent City, CA
22. Fisherman's Restaurant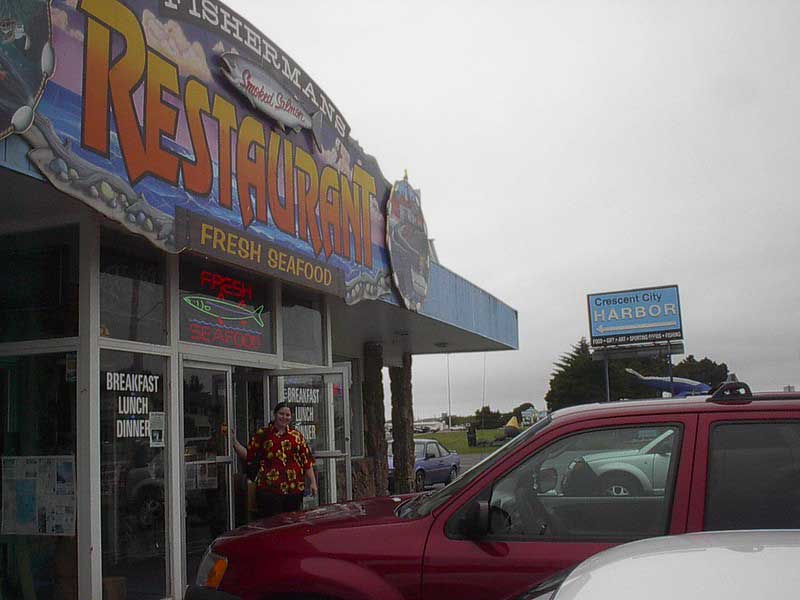 The Fisherman Restaurant was established in 1997, and the restaurant attracts numerous persons from all over the globe to enjoy sizable portions of delicious meals and good service.
The restaurant has a nautical style interior that makes up for a lovely atmosphere and an excellent menu that boasts a wide choice of dishes for visitors.
The iconic dish on their menu to look out for us is the Lingcod fish and fried chips to give you that juicy taste and beer-battered to perfection. The meal is served with Coleslaw and crunchy French Fries. Other dishes to find her includes buyer, soups, sandwiches, and salad and also breast foods including eggs Benedict
Address: Fisherman's Restaurant, 700 Hwy 101 South, Crescent City, CA 95531,
23. Stout Grove
Amongst the top things to do in Crescent City is to visit the Stout Grove located around the Jedediah Smith Redwoods State Park. It is also a place of abode for one of the picturesque stands of the remnants of old-growth redwoods.
Visitors can access the grove through the Stout Grove parking area, located through a short loop trail. The forests provide visitors with a viewing platform to offer tree growth protection from human activities, making an excellent backdrop to take quality photos.
The grove is generally preserved from human activities and close by scenic routes like Highway 101, and the site is a large private spot due to difficulty accessing the trail. Due to not many human activities in the area, the environment is tranquil and beautiful.
Address: Crescent City, CA 95531
24. Ocean World
Amongst the fun things to do in Crescent City, CA, is a visit to Ocean World. The destination is a privately owned and operated aquarium initially established in 1964 as an UnderSea Gardens surrounded by a barge built originally for use as a movable aquarium facility in Seattle.
The barge was relocated to dry land in 1985 to the Crescent City harbor and took after a new name known as Undersea World and subsequently Ocean World.
Currently, the facility is a place of abode for underwater creatures that occupy over half a million gallons of squirm area. It is available for visits for everyone daily from dusk till dawn.
Visitors can join in the guided tours available in the facility, which takes about 45 minutes maximum and stretches through the touch tide pool of the aquarium and habitats such as sea lion, shark, seal, and ray. Visitors can also watch performances from seals and sea lions and the opportunity to get close to sharks—all this and more were included in the tour.
Address: 304 Highway 101 South Crescent City, CA 95531,
25. Crescent Trail Rides
Another item on our list of things to do in Crescent City, CA, is the Crescent Trail Rides, which provides visitors with horseback riding programs and expeditions next to Crescent city and is welcoming for riders of all skill levels and ages.
Tours and classes are provided for visitors from time to time between October and April, and this creates the opportunity for guests to tour the Tolowa Dunes State Park and Redwoods on horseback.
Visitors are allowed to bring along with them their private horses or ride with that of the company, while assisted by your guide and horse assistant.
The horseback rides are carried out beside the beach and redwood path areas, visiting the Yontocket Indian Memorial site, Kellogg Beach, and Mill Creek. The riders must be up to six years of age, and riders must put on helmets, closed-toe shoes, and long pants to ensure safety.
Address: Crescent City, CA 95531,
26. Howland Hill Road
One of the top fun things to do in Crescent City is to visit Howland Hill Road. It is a scenic route to stay around the Jedediah Smith Redwoods State Park, providing tourists good access to the widely undeveloped park with good roads and scenic trails.
The direct access to the Park cuts through the center and provides a scenic redwood drive on the American West Coast. Visitors can see the sequoia trees and the oldest and largest redwood trees globally.
Despite plans by the State of California to stretch it into a beautiful four-lane tourist highway, the Howland Hill Highway still takes the same form as it is now, causing visitors to have still a feel of the untapped and lovely nature of this destination.
Address: Crescent City, CA 95531
Explore other cities in California, check out our list of things to do in Corona, things to do in Lancaster, and things to do in Redondo Beach for a fun time
Plan Your Trip to Crescent City
Crescent city is adorned with beautiful attractions that will surely pique the interest of tourists visiting this region. It houses gorgeous environments with many activities that will make your time here an exciting one.
Start planning your trip to Crescent City, pin this guide as you take on this fun exploration.
Happy Travels!