Tracy is one of the many hidden beauties to find in California. Tracy is an energetic community in San Joaquin County.
It accommodates about 84,000 people and is famous all over California for its relaxing nature and hospitality. The city is just an hour and a half east of San Francisco, whereas a one-hour drive north to get to Sacramento.
It also takes about a five-hour drive south to get to Los Angeles. Since Tracy is linked to these various cities in California, it is a sure place to have a perfect weekend vacation with family and friends.
In addition, Tracy has many places to explore, like malls, restaurants, museums, and parks.
Let's explore the top things to do in Tracy, CA.
Things to Do in Tracy, CA
1. Historic Downtown Tracy
Soak up yourself in Tracy's local nature and learn how this place's residents go about their daily routines as you take a walk along the Historic Downtown area.
This destination offers the best of your downtown experience as you feed your eyes to beautiful views of the entire area. In addition, it is where visitors can converse with the locals and even learn more about Tracy's history.
The area combines restaurants, entertainment, shops, and other services. The Historic Downtown Tracy is a central point for people to enjoy leisure and hold businesses and gatherings.
You can also look for specialty shops such as McHenry House Second Time Around, The Owl Box, L'aube Boutique – Tracy, Scarlata Farms Cellar, Elaines' Boutique, and Blast from the Past. Exploring this destination is one of the top things to do in Tracy, CA.
Address: Tracy, California, United States
2. Tracy Historical Museum
One of the best places to visit in Tracy, CA, is the Tracy Historical Museum beside Adam Street to learn about the city's history.
The Museum allows you to learn many stories about the early beginnings of Tracy, its prominent individuals, and other important events that transpired in the past that helped the community to grow.
The Museum is accommodated in an ancient office building with a history stretching back to the Great Depression.
The Tracy Historical Museum is a lovely destination to check out as it contains many historical items, wares, memorabilia, and photographs.
Address1141 Adam St, Tracy, CA 95376, United States
3. Magellan's Restaurant
If you are searching for a place to have a fine intimate dining experience with your partner, check out the outstanding Magellan's Restaurant in Tracy.
For over two decades, Magellan's Restaurant has provided delicious food to residents and tourists. The restaurant is famous for its tasty and unique American food and Mediterranean cuisine.
The restaurant provides visitors with various food menus, including main courses, appetizers, desserts, salads, and soups.
You can also check out its signature menus, such as the Smoked Pork Chop, Salmon Rigatoni, and Rigatoni Bolognese.
Make sure to try out their fine collection of lovely wines, beers, and spirits to go with their delectable menu and cocktails.
Address: 15 E 6th St, Tracy, CA 95376, United States
4. Carnegie State Vehicular Recreation Area
The Carnegie State Vehicular Recreation Area is part of the eight Sportscar Vintage Racing Association (SVRA) areas designed for off-road motorsports.
This destination is a must-see for anyone who loves to see car races against each other, dune buggies, and many other off-road races.
The Carnegie State Vehicular Recreation Area is where every off-road race is hosted in Tracy, including International and local race events.
The outdoor recreation area features an SVRA-standard motocross track that can also be used by four-wheel drive off-road cars for championship events.
You can also showcase your stunts here if you are an expert rider or see how other professionals carry out their tricks on this track.
Address: 18600 Corral Hollow Rd, Tracy, CA 95376, United States
5. Legacy Fields Sports Complex
The Legacy Fields Sports Complex in Tracy occupies a land mass of 170 acres. It is chiefly devoted to just sports alone.
It comprises nine baseball diamonds, eight soccer fields, and numerous sports facilities. If you are searching for a place to experience lots of fun physical activities, the Legacy Fields Sports Complex is the right place.
You can be part of a friendly baseball game or soccer with locals. Have a good time seeing local sports championships, or enjoy the serene and greenery spaces in the area.
The Sports Complex is perched on the northern side of Tracy and was entirely built by the city's government. It is one of the finest sports complexes in San Joaquin County.
The main idea behind the project is to build a platform for youngsters to perfect their various sports skills. It is such a great place to watch sports.
Address: 4901 N Tracy Blvd, Tracy, CA 95304, United States
6. Corral Hollow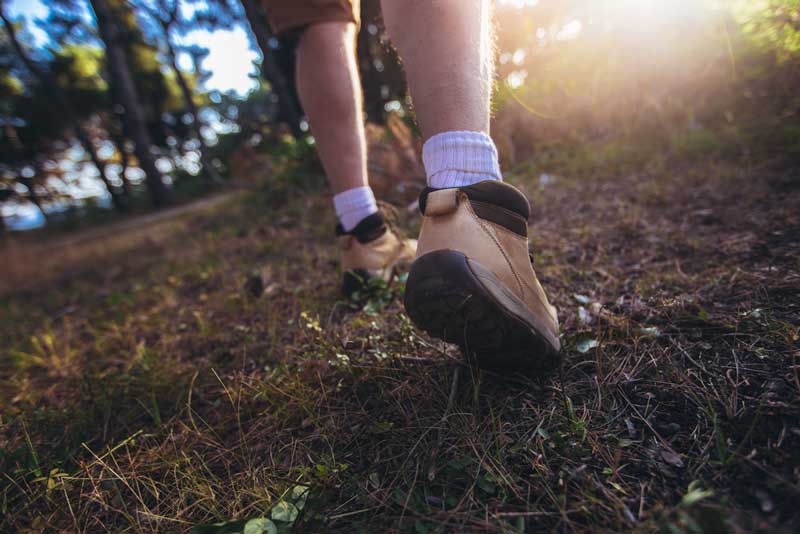 One of the best things to do in Tracy, CA, is to check out Corral Hollow. Corral Hollow is located on the Southern edge of Tracy. The Corral Hollow is a Canyon created via the Corral Hollow Creek by erosion many years ago.
The main natural attraction to see in Tracy is the city limits, perched in the county of Alameda.
Previously called the El Arroyo de Los Buenos Ayres, the Corral Hollow is an ideal place for outdoor activities and hiking. In addition, it is a perfect place to visit and take beautiful photos. You can even have a stroll on its picturesque undulating hills.
This destination is also the abode for many recreational areas in San Joaquin County.
Address: Tracy, California, United States
7. Grand Theater Center for the Arts
The Grand Theater Center for the Arts provides everyone with a fascinating arts and culture experience.
The Grand Theater Center for the Arts is located in the historic downtown area of Tracy. It is a classic municipal art center that showcases interdisciplinary art shows throughout the year.
The Theater was founded in 1923 as a top-class vaudeville theater in Tracy. The Theater has a capacity of 547 people with 400 seats for public admission.
The Grand Theater Center for the Arts regularly carries out performances and events, including civic-oriented events, stageplays, and musical concerts.
You can also check out the Theater's website to learn more about their upcoming shows and events.
Address: 715 N Central Ave, Tracy, CA 95376, United States
8. Leia's Restaurant and Nightclub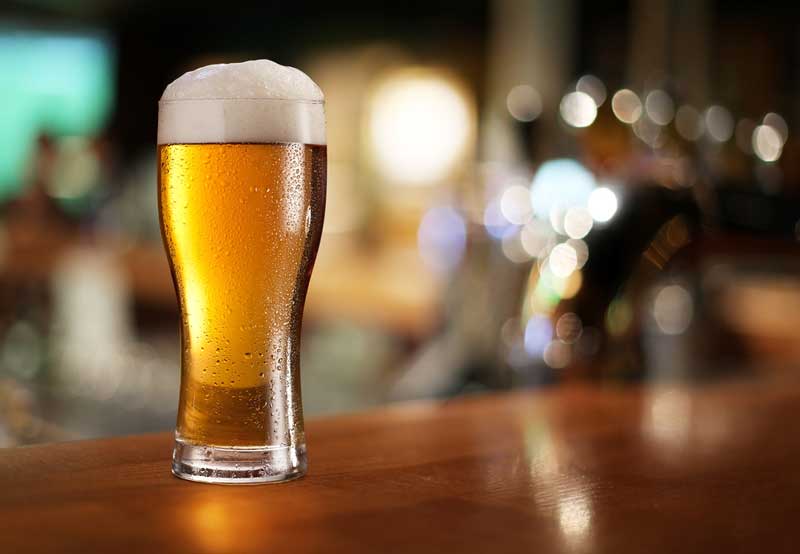 Tracy is a hub for top-class nightclubs where visitors can party and have lots of fun until dawn. Leia's Restaurant and Nightclub is one place to stop in Tracy if you want to enjoy partying and drinking. It features a bar, restaurant, and nightclub.
It has a large dance floor where everybody can dance to the great tunes from the DJ speakers playing on stage.
It is famous as well for its delectable dishes and tasty cocktail drinks. In addition, it has an excellent lounge and dining restaurant where people can have a relaxing and laid-back private dinner experience.
Besides partying and drinking, there are regular band performances to witness here.
Address: 2706 Pavilion Pkwy #101, Tracy, CA 95304, United States
Also, check out the best of attractions and activities in Montecito and Santa Clara for a fun vacation in California.
9. Chrysalis Pottery
A vacation is not complete without having to purchase beautiful items that will help you reminisce about the lovely memories you had during your travels.
The Chrysalis Pottery is an ideal place to visit and make purchases of lovely handcrafted souvenirs to take back home. In addition, it provides visitors with handmade, uniquely made ceramic items you can bring home as souvenirs.
For 30 years and still counting, the Chrysalis Pottery has been producing beautiful gift items for residents and visitors of Tracy.
Chrysalis Pottery has an extensive collection of lovely and classic ware and mosaics that takes the shape of several animals, flowers, and formations ideal for your home decoration.
Address: Tracy, California, United States
10. Eagal Lakes Resort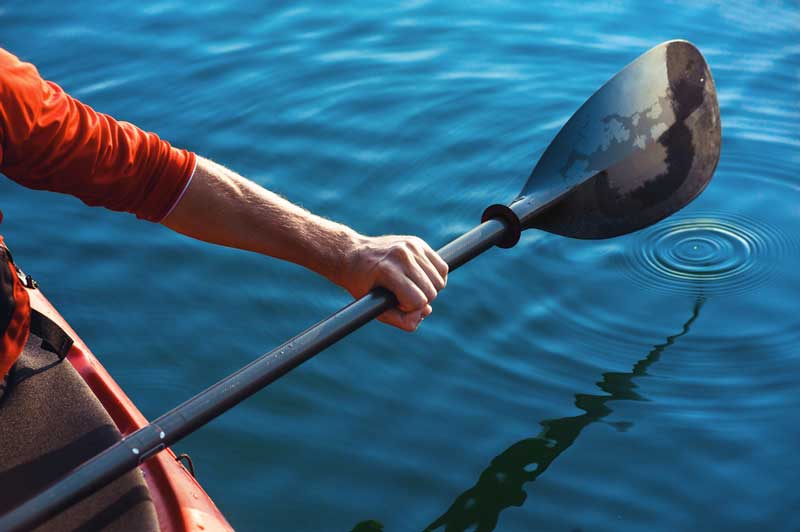 Eagal Lakes Resort is a famous outdoor destination in the city, blooming with fascinating water activities such as water skiing, kayaking, swimming, jet skiing, canoeing, wakeboarding, and swimming.
The Eagal Lakes Resort is heaven for outdoor fun seekers wanting to have a great time on the water. In addition, the Eagal Lakes Resort is widely known in San Joaquin County as a top-tier destination for learning about jet skiing.
There are expert guides on site that are readily available to provide you with all the information you need to ride this machine.
Besides the waterborne activities here, the Eagle Lakes Resort has a peaceful atmosphere ideal for relaxation. It is one of the best places to visit in Tracy, CA.
Address: 12 W Lorenzen Rd, Tracy, CA 95304, United States
11. Skydive California
If you want a more exhilarating experience when you visit Tracy, one of the fun things to do in Tracy, CA, is to check out Skydive California.
Skydive California has been functioning for so many years in Tracy. It is well known for its fascinating skydiving experience.
The Skydivers here are well-trained professionals and have carried out plenty of jumps with visitors in Tracy, so you need not be afraid. The facilities and equipment are top-class, ensuring that tourists are safe and get the best skydiving moments.
Before you hop on board their plane, visitors are offered a 20-minute sound lecture on safety guidelines. You are to pair with a professional in Skydive, California. Visitors will be jumping from a height of 13,000 feet. The experience is something you sure do not want to miss out on.
Address: 25001 Kasson Rd, Tracy, CA 95304, United States
12. Morgan Territory Brewing
If you are a lover of good liquor, one of the best things to do in Tracy, CA, is to have a drink at Morgan Territory Brewing, which provides residents and visitors of Tracy with the finest homemade beer.
Morgan Territory Brewing has a fantastic beer tasting room where many of their signature beers are sampled for tasting and a cozy bar where visitors can relax, converse with locals, and enjoy a beer.
The Morgan Territory Brewing provides visitors with 16 kinds of locally made beer and wines produced on-site. In addition, you can try out its favorite brews, such as the California Cream Ale and the Old Diablo Barley Wine.
Besides the fantastic signature beers produced here, Morgan Territory Brewing also serves the most refined dishes to complement the beer.
Address: 1885 N MacArthur Dr, Tracy, CA 95376, United States
13. Edgar Thoming Park
Edgar Theming Park is a sure place to relax and unwind and should be a must-see destination for you.
You can go picnicking or allow your children to have fun at their playground. The Park also features walking tracks and sports amenities.
One fascinating history of the Park is that it was named after a prominent figure in the city known as Edgar Thoming.
Edgar Thoming was influential in helping the city of Tracy grow to what it is now during the beginning of the 18th century. Edgar Thoming Park is located beside Cambridge Place.
Address: 1001 Cambridge Pl, Tracy, CA 95377, United States
14. The Squeeze Inn
The Squeeze Inn has about nine locations across California. The local restaurant features a familiar dining environment, where visitors are served their famous burgers together with live musical performances.
Squeeze Inn burgers are famous for their excellent cheese skirts, a favorite cheese topping on their delicious patties. Also renowned on their menu are the teriyaki burger and veggie burger.
You can also place an order for their Double Squeeze Burger, a signature food garnished with tasty fries. Here is a lovely place to dine with friends and family for a fantastic experience.
Address: 2742 Naglee Rd, Tracy, CA 95304, United States
15. Windmill Ridge Winery
Windmill Ridge is located inside the Tracy Hills Appellation. The Windmill Ridge Winery was established in 2007 and, since then, has grown into a famous destination for tourists to see.
Immediately you enter Windmill Ridge, you will be conveyed to a serene and beautiful area that makes it seem as though it is far from the busy and noisy city.
Tourists are advised to check out their large lawn area and see their gardens and gazebo when they visit. The destination also has a lovely outdoor picnic space that is furry-friendly.
Check out their tasting room, where you get their wine sampling in their reds, whites, and kheer blends, and even the opportunity to meet with their fantastic winemaker, Jorge.
Address: 8350 W Linne Road, Tracy, CA 95304, United States
Check out our guides on things to do in Manteca and things to do in Lodi for a memorable trip to California
16. The Mazaa Kabob House
The Mazaa Kabob House provides visitors with top-notch Afghani foods that are prepared with recipes transferred from one generation to another.
The cuisine is a typical representation of the culture that produced it and the connection of the Afghanistan culture with other areas like the Mongols, the Mughals of India, and the Persians.
Visitors can have all these ingredients and quality flavors when they taste their food.
The famous dishes at Mazaa Kabob House include Palau, a sort of baked rice with spices and meats, and the qorma sabzi, a tasty dish of chopped spinach, onions, and cilantro. You can also try out their Mantoo, which are delicious steamed dumplings.
Address: Tracy's Pavilion: 2745 Naglee Road, Tracy, CA 95376, United States
17. West Valley Mall
It is a fantastic destination if you want to spend a great deal of time shopping. The West Valley Mall is part of the many shopping centers in Tracy. It has numerous restaurants, specialty shops in expensive malls, and mainstream brands.
It accommodates unique brands such as Footlocker, At&T, and Macy's. Target and Claire's. It also comprises many types of restaurants, including Asian, Italian, European, Mexican, and others.
Shopping is always fun with West Valley Mall. You sure don't want to miss out on the exciting fun and experience when you shop here, so make sure to add the West Valley Mall to your itinerary.
Address: 3200 Naglee Rd, Tracy, CA 95304, United States
18. The Town & Country Cafe
The Town and Country Cafe is a beautiful restaurant dedicated to offering its visitors authentic foods that are produced fresh every day and are cooked only when you make an order.
The restaurant has a vast food menu for breakfast and lunch that will satisfy your food cravings no matter what time of the day you visit.
Their favorite breakfast foods include Kim's Veggie Omelet, feta cheese, sautéed spinach, sausage gravy, Mike's biscuits topped with poached eggs, and bacon pancakes complemented with candied pecans.
If you visit during lunch, you can opt for their Italian club sandwich, Basic BLT, and Barbeque Bacon Cheeseburger.
Address: 27 W 10th Street, Tracy, CA 95376, United States
19. Serene Ramon Rios Vineyard
Are you wondering what to do in Tracy, CA? Ramon Rios Vineyard is a famous destination in Tracy that you can't afford to miss. Ramos Rios and his wife Debra own it. The Vineyard, which was established in 2006, is located in the Tracy Hills Appellation.
People can host their special occasions such as weddings in this place. Anyone wanting to tie the nuptial knots of marriage would love this place because of its large countryside gazebo.
The atmosphere here is very welcoming and peaceful. The Vineyard offers the very best wines for your consumption.
This destination is ideal for hanging out with friends if you are looking for a perfect setting to relax and enjoy some classic drinks.
Address: 8458 W Linne Rd, Tracy, CA 95304, United States
20. The Tracy Golf & Country Club
The Tracy Golf & Country Club is a privately owned gold club founded in 1955. The golf club has different membership levels, and individuals who are non-members are always welcome to be part of the family.
The Tracy Golf was initially a 9-hole golf course before its expansion in 1969 into a championship 18-hole to ensure all skill levels of golfers have a quality and challenging golfing experience.
Practice bunkers, complete practice areas with two practice greens, a Pro Golf Shop, a full driving range, and more are among the many facilities in the Tracy Golf & Country Club.
Address: 35200 South Chrisman Road, Tracy, CA 95377, United States
21 Elite Armory Plus
Elite Armory Plus is a great place to visit if you love shooting. This destination comprises all the facilities and equipment needed to improve your shooting skills.
They have a well-stocked armory and ammunition that can be bought as long as you have the requirements.
Besides being a top-class armory shop, the Elite Armory features a fantastic shooting range where visitors can quickly and safely practice target shooting.
Address: 7601 Eleventh St, Tracy, CA 95304, United States
22. Professor Muldoon's Hot Air Balloon Rides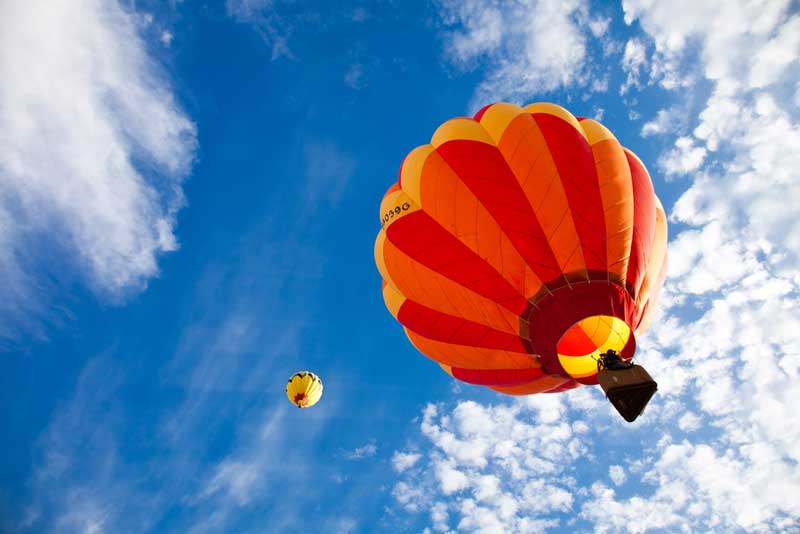 Another item on your list of fun things to do in Tracy, CA, should be to have a magnificent view of Tracy and California from the sky as you board an air balloon. Professor Muldoon's Hot Air Balloon Rides is a famous destination in San Joaquin County.
This Balloon ride allows you to have a lovely view of the beauty of San Joaquin County from a bird's eye view.
The experience here is truly mesmerizing and unmatched. Professor Muldoon's Hot Air Baloon Rides take off from the Tracy Municipal Airport.
One of these hot air balloons can contain about four to eight persons, depending on their weight. A whole trip lasts for about an hour up in the sky and gives you ample time to capture beautiful pictures of the gorgeous landscape.
Address: 29373 Chrisman Road, Tracy, California, United States
23. Bistro 135
If you are searching for what to do in Tracy, CA, enjoy an excellent meal at Bistro 135. This very convenient and top-class restaurant has the perfect setting to have a good meal with your family, meet with friends, or have a dinner night with your partners.
The restaurant is chiefly devoted to preparing top-notch foods made with the best fresh ingredients. But, of course, most of these ingredients are homemade, just like sauces and stocks.
The foods on their menu comprise appetizers and entrees such as jalapeno mac n' cheese, bacon, butternut squash gnocchi, house pasta, and a tasty honey mustard chicken sandwich containing caramelized onions.
The restaurant serves visitors many quality wood-fired pizzas, just like those topped with spicy pulled chorizo or pork.
Address: 135 W 10th Street, Tracy, CA 95376, United States
Are you considering exploring California? Here is a guide on things to do in Vallejo, things to do in San Rafael and things to do in San Clemente for a fun vacation
Plan Your Trip to Tracy
Tracy, CA, is one of the best vacation grounds you should consider on your next trip. It has everything you need to have a memorable vacation.
There are many reasons why this city should be your next tour destination, as it features many activities, shopping centers, parks, and restaurants.
A memorable experience awaits you! Start planning your trip.