Looking for the best and fun things to do in Cary, NC?
Cary is the second-largest municipality in Wake County and the third-largest town in the Triangular region of North Carolina, after the cities of Raleigh and Durham
Despite its teeming growth as one of the United States' fastest-growing cities, it still officially remains a town and serves as one of the hubs of the state's Research Triangle region.
Cary plays host to a myriad of exciting annual special events all through the year, including the Ritmo Latino Music, Art, and Dance Festival, the Cary Diwali Festival of Light, and the Lazy Daze Arts and Crafts Festival.
Visitors love and explore the pleasant Hemlock Bluffs Nature Preserve trails or witness a Baseball game at the USA Baseball National Training Complex.
Let's explore the top things to do in Cary, NC.
Things to Do in Cary
1. Koka Booth Amphitheatre
Koka Booth Amphitheatre is a stunning theatre of performing arts located in Cary, and a visit here is worth adding to your list of things to do in Cary, NC.
The amphitheater takes its spot at Cary's charming Regency Park and is overseen by the Spectacor Management Group.
Named after the former town's Mayor Koka Booth, the amphitheater was built in the year 2000 on the northern shores of beautiful Symphony Lake, easily accessible via Regency Parkway and US Routes 1/64.
Music festivals and concerts are staged in the amphitheater every year and include The North Carolina Symphony concerts.
Seating for up to 7,000 people includes lawn seating as well as reservations for seats in the amphitheater Crescent Deck.
Address: 8003 Regency Pkwy, Cary, NC 27518, United States
2. Hemlock Bluffs Nature Preserve
Hemlock Bluffs Nature Preserve is an amazing 140-acre nature preserve that is worth adding to your list of places to visit in Cary, NC.
The preserve is jointly taken care of by the town of Cary and the North Carolina state park system situated inside Wake County within the state's Research Triangle area.
The preserve was created to protect a substantial amount of Eastern hemlock trees and other plants typically found in North Carolina's Appalachian Mountain region to the west.
They have flourished in the region since the end of the Ice Age due to tall north-facing bluffs.
Three miles of trails with mulch are among the area's most spectacular bird watching opportunities and showcase an array of native wildlife and plants.
The nature center of the park Stevens Nature Center showcases natural artifacts and offers educational programming throughout the year.
Address: 2616 Kildaire Farm Rd, Cary, NC 27518, United States
3. Kayaking at Apex Community Park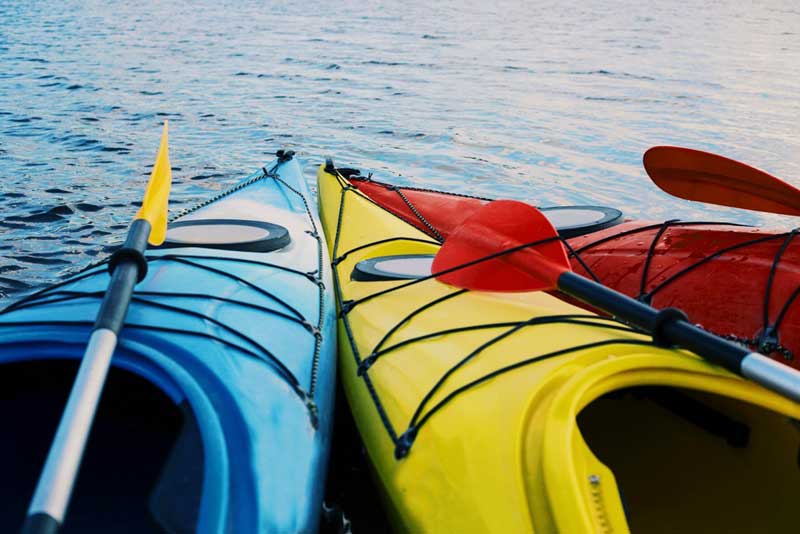 The Apex Community Park has a lake pine where you can kayak and boat and a small fishing pier where you can join other anglers to fish for some local species.
You will also love the well-laid jogging trails available for you to take a walk. Walk with your furry friends for a company (most owners here are warm and friendly), and you will also meet many doggies.
If you are a sports lover, you can take to the hardened soccer pitches for a game or two. There are various kinds of sports which you can play, including tennis and baseball courts.
Apex Community Park is family-friendly, with different types of slides and swings located in the kids' play area. Ignite your inner child by playing with your kids and the sandpit, or laze around.
The park is just perfect for cooling off and make our list of best things to do in Cary.
4. Sri Venkateshwara Temple
Another interesting thing to do in Cary is o visit the Sri Venkateshwara Temple. This beautiful temple was constructed in 2009 for the Hindu minority. This community dwells in the Research Triangle region of the city.
The temple had Nand Gopal Sachdeva as the chief architect for its construction. He had traveled to India in search of the best design for the construction of this marvelous architectural piece.
And after this beautiful project was sanctioned, artisans mainly were brought from South India for its execution.
Visiting the temple assures you calmness and tranquility. Move into the inner sanctum sanctorum of this gorgeous temple to pay your respects to the deities.
These deities include that of Lord Shiva and Lord Balaji. It is very much revered by the South Indian community.
Today, Sri Venkateshwara Temple has turned to be a symbol of South Asia and offers all the different minorities in Raleigh a sense of belonging and peace. Do check any of their monthly magazine production; it may have something interesting to you.
5. Bond Brothers Beer Company
Bond Brothers Beer Company is the dream of a small group made up of North Carolina homebrewers under the guidance of certified Cicerone Brewmaster Whit Baker.
Baker is situated in an impressive industrial-style taproom located in downtown's historical.
The 9,000-foot taproom and brewpub serve 14 different beers available on tap throughout the season at any time with styles ranging from traditional Stouts, IPAs, and cream ales, to innovative new releases and sour beers.
Locally-made craft sodas made by Brood are offered alongside lighter bar snacks such as Two Brothers Jerky and Bakers Peanuts.
Visitors are invited to bring their food from local eateries or enjoy food from local food trucks in the area at certain times during the week.
The taproom is family-friendly, accepting pets and children both in the outdoor and indoor beer gardens.
Address: 202 E Cedar St, Cary, NC 27511, United States
6. Enjoy any of the sports competitions at Lake Crabtree County Park
Located near the Raleigh Durham International Airport, Lake Crabtree County Park is a lovely place in Cary. It is popular to host varieties of exciting events.
These include a co Ed fleet racing event called the Triangle Tango regatta. There is also a sports competition hosted for veterans of the armed forces with disabilities. This beautiful event takes place over three days.
The park is specially constructed to allow those with disabilities to gain easy access with the inclusion of a wheelchair-accessible dock.
Another popular feature activity at this lake is community sailing. Also, there are the usual hiking and biking trails located close to the lake.
This park features two different types of playgrounds that match different age groups, an observation tower, and a boat dock. Other basic amenities to enjoy include bathrooms.
The park is open every day of the week, from 8 am to 7:30 pm
Address: 1400 Aviation Pkwy, Morrisville, NC 27560, United States
7. WakeMed Soccer Park
WakeMed Soccer Park was opened in 2002 to serve as the home of WUSA's Carolina Courage soccer team and is now home to the USL's North Carolina FC.
The stadium seats 10,000 spectators and hosts a range of occasions throughout the year, including matches for the North Carolina State Wolfpack men's and women's teams, the ACC Soccer Championships, and the NCAA College Cup championships.
The main stadium area, as well as two practice fields that are lighted, are designed according to FIFA international regulations.
There are also four other fields that are used as venues for various other events, including the high schools' conference championships.
A nationally recognized cross-country course in the area hosts major 5K races. A visit to this park is one of the best fun things to do in Cary, NC, for sports lovers.
Address: 201 Soccer Park Dr, Cary, NC 27511, United States
8. Widen your arts horizon at Cary Art Center
From drama to paintings to theater and even jewelry workshops, Cary Art Center helps you to learn about while exploring a variety of different art forms.
First, the theater is a 393-seat capacity auditorium that plays host to different ballet performances and other theatrical performances.
You will also see various studios where pottery, textile, and woodworking workshops are conducted. So, you can attend any of these to gain more insight into the attractive art of jewelry or pottery making.
The entire center covers a massive area of 48,000 square feet. Hence it celebrates the creativity of all the various art communities that reside in Cary.
This answers what to do in Cary, NC, for art lovers, do consider for your list of Cary tourist attractions to visit.
Address: 101 Dry Ave, Cary, NC 27511, United States
Planning an Oregon road trip? check out our bucket list of things to do in Lincoln City, things to do in Tillamook, and things to do Brookings in for a fun Texas trip
9. Phillips Farms of Cary
Phillips Farms of Cary has been among the top farms of the Raleigh region for more than a century. They are known for their high-quality straw, hay corn, and strawberry harvests.
The farm was started by William Busbee Ennis and has been under the direction of the third generation Phillips Family members Lee Phillips since 1976.
Families can take advantage of the opportunity to take their pick of strawberries all year long during the time for the harvest or buy baskets of strawberries that are fresh from the farm's store.
Between the months of September and October, the farm hosts a haunted event that features family-friendly Halloween events such as corn mazes.
Every month in the months of December and January, the farm is open to selling Christmas trees of various varieties, including Frasier Firs blue spruces, blue spruces, and white pines.
Address: 6701 Good Hope Church Rd, Cary, NC 27519, United States
10. Chatham Hill Winery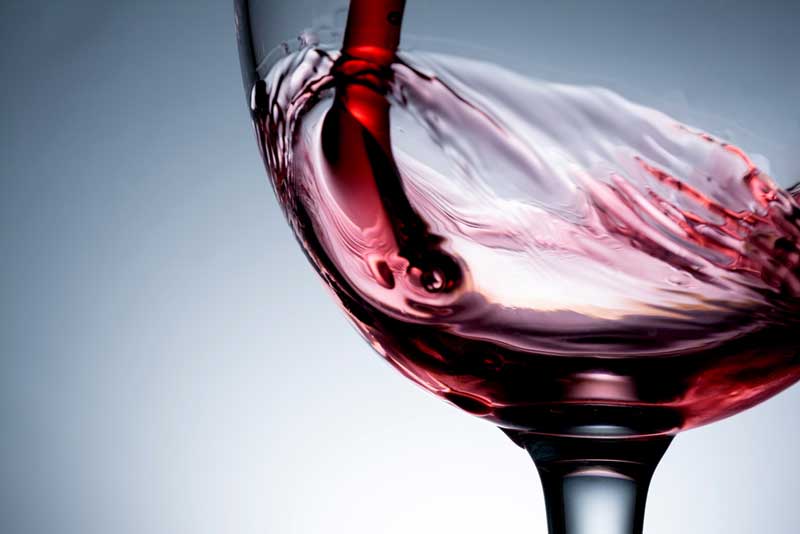 Chatham Hill Winery was the first winery within the greater Raleigh-Durham-Chapel Hill area at its founding in 1999, known for its stunning handcrafted wines crafted from North Carolina-grown grapes.
The winery is a specialist in varieties that are produced within the Yadkin Valley American Viticultural Area, which includes classics such as Cabernet Sauvignon, Chardonnay, and Merlot.
All wines are made in a minimalist manner and are produced by traditional methods of making wine, which has been refined by a scientific approach.
Wine lovers can sample wines all week long at the company's tasting room open to the public, where art exhibitions are displayed by local artists.
Live music, as well as artist open houses and Friday, Uncorked discounts are featured during certain times of the year.
Address: 8245 Chapel Hill Rd, Cary, NC 27513, United States
11. Kababish Cafe
For a memorable dining experience, add a visit to the Kababish Cafe to your list of things to do in Cary, NC.
Kababish Cafe is a delicious traditional Indian and Pakistani eatery run by the award-winning chef Syed Yousuf, serving up delicious authentic food of the highest quality that is infused with Western variations.
The restaurant quickly gained the reputation of being among the Triangle region's most renowned Indian restaurants and is striving to revolutionize the way they present Pakistani cuisine for Southern patrons.
Natural, fresh ingredients are featured on the restaurant's everyday menu. It is created completely from scratch on site.
The most popular dishes like dal Makhani, saag Paneer, and malai kofta are enhanced by specialties such as those of the Kababish creamy burger that serves lamb patties with cream cheese mint sauce, onions, and avocado.
Wine and beer selections go well with traditional Indian dishes like samosas, papadam, and pakoras.
Address: 201 W Chatham St #103, Cary, NC 27511, United States
12. Village Art Circle
One of the best things to do in Cary, NC, for art lovers is visiting the Village Art Circle, and it is worth adding to your checklist.
Village Art Circle is a beautiful art gallery situated in the historic heart of downtown Cary which has been managed for more than an entire decade by the local artist JJ Jiang.
The gallery has showcased the works of more than 40 member artists from around the Raleigh-Durham-Chapel Hill region, striving to further develop the relationship between artists and the greater regional community.
The gallery is a functioning studio that hosts artists to exhibit their work in front of the public.
Studio artists JJ Jiang Tim Postell and Veronica Samuel create art at the gallery during the week with a range of mediums.
Weekly watercolor classes are available to the public and focus on a wide range of topics and techniques.
Address: 200 S Academy St #130, Cary, NC 27511, United States
13. Lochmere Golf Club
The Lochmere Golf Club is another exciting thing to do in Cary, NC. It is a semi-private Golf Club that offers guests the opportunity of enjoying some quaint golfing.
The total number of golf courses in Cary is five, but the others are privately owned.
Lochmere is an 18-hole golf course that spreads over a beautiful and well-organized lawn. Situated in Woodlands, which are close to the swift Creek, this landscape feature helps set up many challenging conditions along its entire course.
There is a grill restaurant that serves mouthwatering food and appetizing delicacies. They also have a pro shop where you can purchase different golfing gears.
14. The Triangle Aquatic Center
The Triangle Aquatic Center is a non-profit facility that opened its doors for public use in the year 2007 and is North Carolina's biggest public aquatic facility.
The facility houses three swimming pools, which include one that is 50 meters long and can accommodate short and long course water polo, as well as scheduled swimming events all through the year.
The 10-lane pool also serves as a facility for training that is open for public use for lap-swim, fitness classes, and swimming lessons.
There is also a walk-in instruction pool that hosts beginner swimming lessons as well as rehabilitation therapy classes.
The amenities on-site include dryland fitness as well as a pool-level classroom and the delectable Poolside Grill, which serves delicious sandwiches, salads, subs, and breakfast food during the week.
This answers what to do in Cary, NC, for a fun time, do add to your list of things to do in Cary.
Address: 275 Convention Dr, Cary, NC 27511, United States
15. Page-Walker Arts & History Center
Originally built as a hotel in 1868, this beautiful building has a spot on the list of the National Register of Historic Places as well as the best things to do in Cary.
It consists of antique Victorian structures, with the architecture a magnificent sight to behold. But in the 1990s, it was converted into an art and History Center.
Various art classes hold here in the evenings, and locals visit to learn about diverse forms of art. Page Walker Arts and History Center showcases a variety of performances hosted by indigenous artists.
The art exhibition displays many diverse kinds of artifacts, photos, and other documents that describe the rich cultural history of this city.
Address: 119 Ambassador Loop, Cary, NC 27513, United States
For a fun time in Kansas, take to exploring our list of things to do in Dodge City, things to do in Topeka and fun things to do in Lawrence for a fun vacation time.
16. Tribeca Tavern
Tribeca Tavern is a lively local tavern located in Cary serving delicious craft beers from the brewery that is part of it Mash Brew Brewery in Fayetteville, North Carolina.
The extensive menu of drinks highlights local craft breweries along with massive menus of premium wines, top-of-the-line liquors, and cocktails made by the house.
Innovative dishes are made by the restaurant's kitchen daily, with a focus on local-sourced ingredients and flavors.
Customers can select from a variety of menu items such as Carolina Fish and Chips, baby-back ribs, North Carolina bison meatloaf, and blackened Carolina fish tacos.
Famous handcrafted artisanal burgers that are handmade are deemed to be one of the best burgers available within the town by Cary Living Magazine, served alongside appetizers such as Old Bay crab dip and crisp fried zucchini chips.
Address: 500 Ledgestone Way, Cary, NC 27519, United States
17. Nazara Indian Bistro
Named after the Indian word Nazara that translates "beautiful scenery," the restaurant offers North, South, and Tandoor Indian dishes.
The food is inspired by authentic Indian cooking recipes that are served in a comfortable and intimate dining room.
The menus are constantly changing and include vegetarian, meat, and vegan options, as well as gluten-free and Jain-friendly options.
A variety of delicious and tasty dishes include favorites from the house such as haldiwala Murg, the lemon-scented shrimp, and scallops, lazzatdar the lobster tikka malasada served alongside traditional Indian snacks including Punjabi samosa, vegetable pakoras, and Indo-Chinese chili shrimp.
The Kerala-style chicken curry is included, as are delicious comfort foods like Sarson salad and badam panda.
Address: 1945 High House Rd, Cary, NC 27519, United States
18. Fred G. Bond Metro Park
One of the best things to do in Cary, NC, for some fun time is visiting the Fred G. Bond Metro Park.
The central part of this region is where you will find Bond Lake, where there's a public boathouse that is home to different types of boats.
This sprawling park covers about 310 acres of land space, and this makes it the biggest municipal park in Cary.
Fred G. Bond Metro Park is also a popular place for fishing and boating. There's also a community center as well as a senior center inside the park.
The park is perfect for walkers and runners. You can also do cycling on trails like the Athletic Greens and various trails.
Address: 801 High House Rd, Cary, NC 27513, United States
19. Yates Mill County Park
The most popular attraction in this park is its central point, which is The Yates Mill, an old mill that has been beautifully restored.
Milling was an extremely important occupation in the 1800s. The mill that was once a major one is now restored to its former glory in order to celebrate this important job.
The museum on the site celebrates the art of traditional craftsmanship and provides information on the background of this profession.
There is an additional Lake situated alongside trails for hiking in the park. It's a refuge for wildlife also and helps guard a wide range of animal and bird species.
Therefore, this park is utilized for preservation and recreational purposes as well.
Address: 4620 Lake Wheeler Rd, Raleigh, NC 27603, United States
20. Catch a Baseball game at the USA Baseball National Training Complex
Authorized and built using funds of over $10 million, this training complex is poised on helping to train and nurture baseball talents.
So, if you are a lover of baseball or you have an interest in the game, this is for you.
A good number of persons are big fans of this national game, so be sure to visit this training complex for more understanding of how enthusiasts and upcoming talents are really trained to play and perform.
The National Collegiate roster, the women's national team, and various others are some of the popular people who are trained here.
The complex itself is a very modern one and includes four MLB scale fields. Other features include giant scoreboards and huge stadium seating.
Check here to watch a live baseball game since it hosts various kinds of games all through the year, including National Baseball tournaments and selection tests.
Address: 200 Brooks Park Ln, Cary, NC 27519, United States
21. The Cary Theatre
Built in 1946, the Cary Theatre is one good thing to do in Cary. The theatre was the earliest indoor cinema in Cary where you could watch various genres that you have an interest in.
It later fell due to neglect and was then moved to various other businesses, like carpets or clothing. But now, it was recently restored to its glory and beauty.
Communities in Cary believe in preserving the beautiful, different cultural Heritage that Cary city is known for and hence the theater.
It now hosts a variety of movies, including foreign films and indie films. Sometimes, the theater makes conduct line music shows at its beautiful venue.
Don't miss out as this makes one of the fun things to do in Cary, NC.
Address: 122 E Chatham St, Cary, NC 27511, United States.
22. Chatham Hell Winery
Discover a wide selection of delicious wines at this renowned winery, which includes Chardonnay, Merlot, Cabernet Sauvignon, Cabernet Franc, and Viognier.
One of the first wineries within the Research Triangle, this winery does not fail to amaze its visitors with its wide selection of wines.
The set-up is extravagantly designed and comes with an outdoor setting and a place in which players can enjoy tabletop games.
The tastings are extremely informative. The experts will share little pieces of information about the wines you taste.
The most appealing part of this winery is that the wine is made using locally grown grapes that are sourced from North Carolina itself.
However, the brewing techniques are generally French to ensure the authentic flavor.
Address: 8245 Chapel Hill Rd, Cary, NC 27513, United States
23. North Carolina Chinese Lantern Festival
The North Carolina Chinese Lantern Festival takes place every year at the Koka Booth Amphitheater.
The festival starts just before Thanksgiving and runs through the first week of January. Chinese artisans make lanterns, each consisting of thousands of LED lights.
Displays include a large dragon boat on the water, a Stunning courtyard display, flowers, and scenes with panda playing.
The North Carolina Chinese Lantern Festival is designed for you to stroll at your own pace and is open from 6 to 10 pm.
Cultural Art Performers take the stage at three different times to display their talents, including balancing items like tables on their feet and the Chinese Yo-Yo.
Parents can buy wands for their kids which activate colors and sounds at numerous stations. You can also take pictures at the glowing swings.
Everything at this festival is designed for you to explore at your own pace, so make sure you take in all the beauty when you come.
Address: 8005 Regency Pkwy, Cary, NC 27518, United States
24. Marla Dorrel Park
Marla Dorrel Park is different from your usual suburban park. Unique features of the Park include a large dragon climbing structure, a fenced-in baby play area, and a water misting garden.
Around the playground, you will discover other play features, such as balance beams, swings, and bouncers.
There are many things to keep children busy at Marla Dorrel Park. The ground is mostly rubber to protect the kids from bad bumps and bruises.
Address: 111 Thurston Dr, Cary, NC 27518, United States
25. Jack Smith Park
Jack Smith Park is a 50-acre park in Cary with different amenities like playgrounds, picnic shelters, and climbing boulders.
The Park features several playgrounds for all ages, a splash pad, dog parks, walking trails, and a rock climbing structure.
The splash pad has tall buckets with dumps, circular misting fountains, maneuverable water guns, and gentle water fountains.
You can find clean restroom facilities, a large pavilion, and picnic tables with umbrellas opposite the splash pads.
The smaller kids' playground consists of numerous slides, a curved climbing ladder, a sail for shades, and small rock climbing walls.
The larger kids' playground has a challenging curved climbing ladder, a tall spider web climbing net, a slide, stepping stones, and gyro spinners.
You can find the baby swings, regular swings, and tire swings close near the perimeter of Jack Smith Park.
Address: 9725 Penny Rd, Cary, NC 27606-9133
Have time in North Carolina?, take to exploring other cities of North Carolina, here is our list of things to do in Brevard, things to do in Asheboro, and things to do in Cherokee.
Plan your trip to Cary
Cary is full of so many inviting opportunities and activities. The beautiful parks, lovely landscape, interesting museums, and plenty more make it a tourist pick.
And you know, the best part is that it is regarded as one of the safest cities in America and has a very low crime rate.
So if you want to go solo traveling, that would be great. Why not start to prepare ahead of your next vacation.