Looking for the best and fun things to do in Bristol, TN?
Bristol is the twin city of Bristol, Virginia. It is a relatively small city in Sullivan County, Tennessee lying just across the state line.
These two cities share a lot, from the main street to the downtown district (the border to both states).
This city is famous for The Birthplace of Country Music, a museum located in Bristol, Virginia. It explains the roles of both Bristol, Tennessee, and Bristol, Virginia's, in country music's birth and growth as a new music genre.
There is also the Bristol Motor Speedway, an iconic NASCAR short track and one of the greatest motorsports facilities in the USA.
Let's check out the best things to do in Bristol, Tennessee.
Things to Do in Bristol
1. Bristol Motor Speedway
The Bristol Motor Speedway, previously known as the Bristol International Raceway, was built in 1960.
This short track is located in Northeast Tennessee. The speedway is also known for being the last great coliseum.
Its Roman-inspired architecture and incredible race car battles are what gave it its nickname.
This speedway can hold more than 150,000 people at once, and it is one of the most recognizable racing venues in the world.
The entire speedway is set in a beautiful setting surrounded by lush greenery.
Thunder valley nationals is an annual racing event held at the Bristol Motor Speedway, which is worth witnessing if you are in the area.
Address: 151 Speedway Blvd, Bristol, TN 37620, United States
2. Steele Creek Park
Steele Creek Park was opened to the public in 1964. It is one of the most beautiful and largest municipal parks in Bristol, Tennessee.
The park's property covers over 2000 acres. The park's property includes a 52-acre lake, numerous golf courses, night shelters, a nature center, and multiple golf courses.
Night shelters can be rented to host private events and stays, while visitors can use the golf course for a leisurely round of golf.
A lodge is also available in the park. The lodge has a party room, 20 picnic tables, a conference area, and a kitchen, making it ideal for family vacations.
There are also multiple trails and areas for exercise, soccer goals, and swings that can be enjoyed by the children.
A replica of a steam engine, known as the Steele Creek Express, is also available at the park.
The park offers a variety of facilities, a rental service, and a splash pad. It is ideal for any season.
This attraction is worth visiting to enjoy some stress-free time with your friends and family.
Address: 4 Little Ln, Bristol, TN 37620, United States
3. Relax at Blue Ridge Comedy Club
Blue Ridge Comedy Club was established by Shawn Carter, a producer and professional comedian from Boston, MA.
It's a passion project he took up when he landed in Bristol, TN (his wife's hometown) during the beginning of the pandemic.
He decided that as things began to unravel, people could use laughter as a tool. He scouted the Tri-Cities for a location and is delighted to have found a base for his club in downtown Bristol.
Blue Ridge Comedy Club brings Boston's best talent to Bristol and offers classes, open mics, showcase shows, workshops, and more.
Address: 620 State Street, Bristol, TN 37620
4. Ernie Ford House
The Ernie Ford house in Bristol, Tennessee, is a charming small clapboard home of historical eminence.
Ernie Ford, a famous entertainer, and musician was born in the city. This house was his home during the early years of his career.
The house has been restored and contains many artifacts that show his struggles and his life as an Artist.
The house is very peaceful and situated in a serene area that gives off tranquil vibes to all visitors.
Ernie Ford House is a great place to visit for music lovers and Ernie Ford fans.
Address: 1223 Anderson St, Bristol, TN 37620, United States
5. Cafe Alona
For a memorable dining experience, add a visit to Cafe Alona to your list of things to do in Bristol, TN.
Cafe Alona, a well-known and affordable restaurant in Bristol, Tennessee, is one of the tourists' favorite.
This Italian restaurant serves a classic Italian meal. The cafe is spacious and always has bright natural light.
On Thursdays, Fridays, and Saturday evenings, the cafe serves international cuisines.
Every week, a new country, city, or place is selected to be featured on the menu. This makes each visit unique.
So that everyone can enjoy different flavors from all over the globe, the chefs at the restaurant ensure that they include every dish from each cuisine on their menu.
Cafe Alona is the perfect place to go if you're open to trying new cuisines while in Bristol. If you wish, you can take your lunches with you to be enjoyed in open spaces.
Address: 1154 TN-126, Bristol, TN 37620, United States
6. South Holston Dam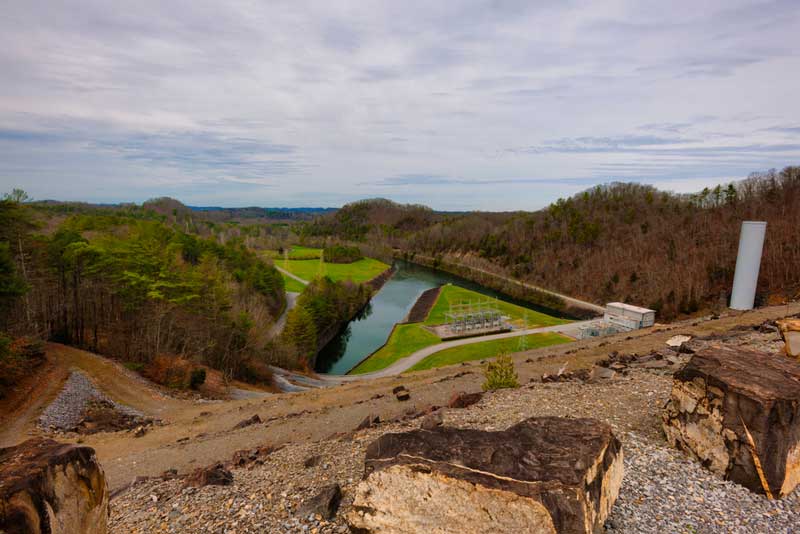 South Holston Dam was constructed in 1940 over the South Fork Holston River. This dam was one of three dams built along the river at that time.
The main purpose of the dam was to control floods and generate hydroelectricity. The dam currently has a footbridge that leads to a long loop with Osceola island.
This lake is popular among fishers because of the dam that surrounds it. It is also a popular spot for fly fishing.
You can enjoy waterskiing, fishing, and boating on the lake. These views are worth your time and should be added to your list of things to do in Bristol.
7. Rhythm and Roots reunion
Are you a lover of country music? if yes, add a visit to Rhythm and Roots reunion to your list of things to do in Bristol, TN.
As a tribute to the history of country music in Bristol, the famed and highly acclaimed rhythm and roots reunion music fest was established in 2001.
The Festival celebrates the Festival's diverse artists, upcoming acts, and headliners. You can expect to hear some truly great country music at Rhythm and Roots Reunion.
The Festival takes place in downtown Los Angeles in September, just like other exciting events in the city.
Festival attendees can choose from 16 stages, and more than 100 international artists will be there.
Because the Festival is held in a central location of the city, it's easy to grab food and other necessities while you enjoy the Festival.
This Festival is a must-attend event if you are visiting Bristol in September.
8. State Street Farmers Market
The first State Street Farmers Market in Bristol opened in 1999.
This market is supported by the governmental agencies from the four surrounding cities, which include Bristol, Tennessee, and Sullivan County, Tennessee, as well as Bristol, Virginia, and Washington County, Virginia.
The market is where local farmers and vendors come together to sell and display their products.
The market is open from May through October. The farmer fest is more than just a place to grab farm products. It also offers a chance to enjoy different festivals and events.
There are many events, such as National farmers market Week, tomato Fest, Corn Fest, Pumpkin Palooza, and others.
These events are great for understanding and enjoying the urban agricultural environment. Festivalgoers will be exposed to the Festival's lively atmosphere.
Address: Bristol, TN 37620, United States
Planning a trip to Tennessee, don't miss our checklist of fun things to do in Pigeon Forge, things to do in Chattanooga, and things to do in Memphis for a memorable vacation.
9. Enjoy Steele Creek Park & Steele Creek Nature Center
Steele Creek Park is a regional park located in Bristol. This park encompasses over 2,200 acres, with its main entrance is sited at 4 Little Lane.
Originally planned as a state park (Watauga), this park dates back before 1936. The State park was deserted in 1945, and the property that the department of the interior bought was leased to Tennessee.
Steele Creek Nature Center is a two-story educational facility that displays the natural history and beauty of Steele Creek Park.
You will find educational displays, live animals, and more information about the natural world inside Steele Creek Park.
Features of the park include playgrounds, amphitheater, picnic areas, nature center, train ride, paddleboats, walking trails, 52-acre lake, Splash Pad, Swingset, Steele Creek Express, and an 18-hole disc golf course.
Address: Bristol, Tennessee 37620
10. One of a Kind Gallery
One of a Kind Gallery in Bristol is an art gallery that lives up to its name.
This gallery features a variety of artistic items that were created by local artists and craftsmen of Bristol. The gallery features works by more than 12 artists and provides very affordable art for visitors.
If you are interested in art, do add a visit to this Gallary to your list of things to do in Bristol, TN.
Address: 604 State St, Bristol, TN 37620, United States
11. Country Music Murals
Another artistic piece of art that is colorful and vibrant is the country music mural, which can be found in the downtown center.
These murals honor the legacy of the Bristol session and are very colorful.
These sessions, which took place in Bristol in 1927, are believed to have been the catalyst for the development of country music around the globe.
These sessions are the basis of the murals, which represent some artists and their musical instruments.
These murals are simply stunning and beautiful. They are maintained well by both the city authorities and the locals.
You can enjoy views of the murals while also enjoy other surrounding attractions like the market and various racing events. These murals are also home to a jam concert series.
This answers what to do in Bristol for some exploration, do consider an addition to your list of places to visit in Bristol, TN.
12. Visit the Rocky Mount
A look and thought of the Rocky Mount takes us back in time to the year 1791. At the time George Washington was President of the United States, he appointed William Blount as Governor of the Southwest Territory.
Governor Blount resided at William Cobb's log home of Rocky Mount, from where he conducted the business affairs of the new territory.
William Cobb and his family arrived on the western frontier of North Carolina in 1769. Little did he know that his new home would be very instrumental in shaping the future of the US.
You would see costumed interpreters who take visitors through the Rocky Mount log home and out-buildings. They show you a personal look at living in the Southwest Territory.
These interpreters portray members of the Cobb family, neighbors, and servants. They also invite visitors to join them as guests.
A visit to Rocky Mount is one of the top things to do in Bristol.
Address: 200 Hyder Hill Road, Piney Flats, Tennessee 37686
13. Holston River Brewing Company
One of the best things to do in Bristol for beer lovers is visiting the Holston River Brewing Company.
The Holston River Brewing Company is a well-known brewing company that produces high-quality, exotic beers in Bristol.
By incorporating different flavors, the company is able to satisfy the most basic needs of its customers.
To ensure a unique taste, the company only uses the best ingredients to brew its beverages.
Address: 2623 Volunteer Pkwy, Bristol, TN 37620, United States
14. Belmont Lanes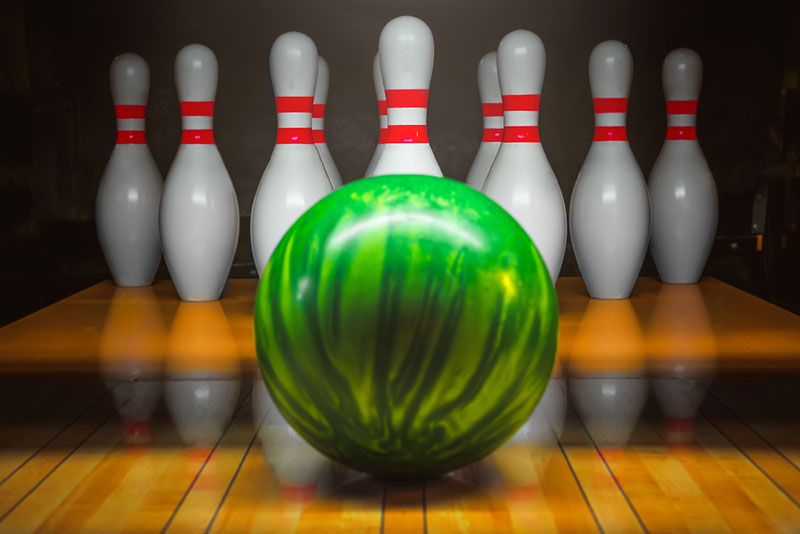 For some entertainment, add a visit to Belmont Lanes to your list of things to do in Bristol, TN.
Belmont Lanes is a fun and entertainment area in Bristol. This family-owned business offers many enjoyable facilities such as gaming arcades and bowling alleys.
They also offer league plays and other games. The organization organizes weekly events, where all zones are offered at reduced rates and additional facilities.
Address: 100 Belmont Dr, Bristol, TN 37620, United States
15. See East Hill Cemetery
East Hill Cemetery started in 1957 with the burial of 5-year old Nellie Gaines but has gone on to witness the burials of many local pioneers and their descendants
There are also a few travelers with unknown identities buried in this ground too.
East Hill Cemetery has the bodies of people who lived normal, standard, and even obscure lives. There are so those who were popular and achieved much.
Since its existence, this historic cemetery has varied in appearance, from jungle-like to park-like. Currently, the cemetery is in good condition and under the care of an effective and active board.
Gifts are very much appreciated at East Hill because its continual upkeep is dependent on the support of all interested parties.
A visit to this site is one of the best things to do in Bristol.
Address: Bristol, TN 37620
Virginia makes one of the top places to visit in the United States, check out the list of things to do in Wytheville, and things to do in Richmond for a fun time.
16. Paramount Centre for the Arts
The Paramount Centre for the Arts in Bristol was established in the 1930s. It's a center for performing arts that has multiple uses.
The Centre is centrally located in Bristol's Downtown, and it is well-known for organizing various entertainment events in the fields of music, dance and film, theatre, family entertainment, comedy, and other arts.
Paramount Centre for the Arts is also on the national register for historic places. The interior design is very rich and vintage.
Non-profit organizations operate the theatre and charge no more than a nominal amount for all entertainment shows.
The Centre hosts many artists from all over the globe, some of whom have won prestigious awards, such as Grammys.
The Centre is a great place to enjoy local music and art. One lamp is lit during shows because the theatre believes that if it was completely dark, the spirits could take over.
It is worth visiting, and the events are great. Make sure you check out the event calendar to see when your favorite artists will be performing.
Address: 518 State St, Bristol, TN 37620, United States
17. Twin-city Drive-in Theatre
For some theatre time, add a visit to Twin-city Drive-In Theatre to your list of things to do in Bristol, TN.
Twin-city Drive-In theatre is the perfect place for movie lovers. Visitors can enjoy their favorite movies under open skies at the drive-in cinema.
Enjoy beverages and snacks at a discounted price while you enjoy with your friends or family.
Visit this amazing theatre to witness and enjoy all it has to offer.
Address: 2512 Volunteer Pkwy, Bristol, TN 37620, United States
18. Watch the Bristol State Liners
The Bristol State Liners
The Bristol State Liners, under the operation of Bristol Baseball, Inc. (BBI), is Bristol's entry in the recently-formatted Appalachian league.
BBI is a non-profit corporation devoted to sustaining professional baseball in Bristol, Virginia-Tennessee. The Appalachian League is the country's foremost collegiate wood bat league, which sees hundreds of the country's peak college freshman and sophomores come together to compete.
You could follow either the regular season or the league championship games while in Bristol. Be sure to watch the Bristol State Liners as it is one of the best things to do in Bristol.
Address: 1501 Euclid Avenue, Bristol, Virginia 24201
19. Downtown Bristol
Bristol is believed to have been the birthplace of country music. The city's vibrant downtown is home to this type of music.
Downtown Bristol is a vibrant part of the city. It was established in the early 2000s and has grown in importance and infrastructure tremendously since then.
Since the area's inception, many buildings have been renovated, and some are new installations. Some have also been diversified.
Downtown Bristol is home to over 20 businesses, including nightclubs and antique shops, as well as several specialty shops.
Downtown Bristol is the best place to go if you're looking for the perfect mix of old Bristol and modern city life.
Because of its unique location, urban setting, and beautiful shops, the place draws many visitors.
Downtown Bristol is also a popular venue for major entertainment events and music festivals throughout the year. It is a lively place that is worth adding to your list of things to do in Bristol.
20. The Paramount
The Paramount was built in 1931, and following its restoration in 1991, it continues to boom as the premier performing arts center in the area.
At this center, audiences share laughter and tears, drama and passion, joy in music, majesty in motion, pride in learning, memories, and more.
The Paramount is listed on the National Register of Historic Places. It is a unique example of the art deco motion picture palaces established between the late 1920s and early '30s.
Since after the Paramount was restored into its original splendor, it has retained its magnificent, richly embellished interior. You will observe the well-recreated art deco ambiance and original Venetian-styled murals.
The auditorium has a capacity of 756, and from any seat, you are in the theatre, you'll feel as though you are a key figure in the performance
Address: 518 State Street, Bristol, Virginia 37620
21. Bristol Caverns
For those who want to explore the underground Caverns, Bristol is a great city to visit.
The Caverns of Bristol lie far below the surface and are magnificent. These Caverns offer a unique and exciting experience that anyone can enjoy.
These chambers are mostly paved and well-lit. They have also vaulted along the banks of an ancient underground river.
Some Caverns can be as old as 200-400 million years, while others are more recent and date back to 100-50 million years ago.
Many formations combine different colors such as red, blue, and grey with brown or Lucius white. These colors are due to the mineral content in the rocks.
Caverns vary in size and shape. Some are large, while others are small. You can see the artistic mastery inherent in nature with every view and every forwarding step.
These are worth looking out for an unforgettable experience in Bristol, answers to what to do in Bristol for a fun exploration, consider an addition to your checklist of Bristol attractions to explore.
Address: 1157 Bristol Caverns Hwy, Bristol, TN 37620, United States
22. Bristol's must-visit: Birthplace of Country Music Museum
Opened in August 2014, the Birthplace of Country Music Museum is Bristol's newest iconic spot. Affiliation with the Smithsonian Institute has made this 24,000 square foot facility bear very impressive specs.
The museum tells about Bristol's musical heritage a offers the BCM a permanent facility to accommodate its operations, including the museum, artistic programming, and educational programs.
Bristol's story as the Birthplace of Country Music and the Bristol Sessions are well documented in this museum through permanent, technology-infused exhibits, multiple film experiences, a special exhibits gallery, and a theater devoted specially to live, year-round music performances.
Address: 101 Country Music Way, Bristol, VA 24201
Have time to spend in Tennessee?, take to exploring other cities of Tennessee, here is our list of things to do in Jackson, things to do in Gatlinburg, and things to do in Crossville.
Plan your trip to Bristol
What a tour we've already had on paper. No doubt you would want to relish the opportunity of having a real good time in this city.
It's essential you start planning on spending your vacation so as to have a more enjoyable experience. You can always refer to this article at any time.
Don't forget to include your loved ones and family members in this plan; they will cherish it.