In search of the best and fun things to do in Carrollton, GA?
Carrolton is a Northwestern Georgian city and the county seat of Carroll County. It is included in the Metropolitan Area of Atlanta. The city's population was 27,493 in 2021.
Carrollton is located atop the foothills of the Appalachian Mountains; due to the sweet nature of its locals and residents, it is often called "The Friendly City."
Carrollton is rich in culture and history, as seen in its various outstanding attractions, like the Cultural Arts Center Carrollton, the Southeastern Quilt Museum, and many more.
This city is brimming with large recreational areas such as the Little Tallapoosa River & Park and the Carrollton Green belt.
You can rest assured that you will find all the elements that constitute an enjoyable trip to Carrollton, GA.
Let's explore the best things to do in Carrollton, GA.
Things to Do in Carrollton, GA
1. The Carrollton GreenBelt
The Carrollton Greenbelt is the largest green area in Carrollton, offering an 18-mile trail that links the site with other neighborhoods in the city.
The pathway boasts a high level of safety as it is only meant for pedestrians; as such, it is void of all chances of automobile accidents.
If you seek the perfect place to go for a morning or evening stroll, Carrollton Greenbelt is the place to go.
This peaceful area is perfect for hiking, running, or biking. You can rent bikes of appropriate sizes for the family and enjoy biking the scenic Carrollton Greenbelt together.
Exploring this green zone on a bike or foot is among the best things to do in Carrollton, GA, for outdoor fun.
Address: 480 Hays Mill Rd, Carrollton, GA 30117, USA
2. John Tanner Park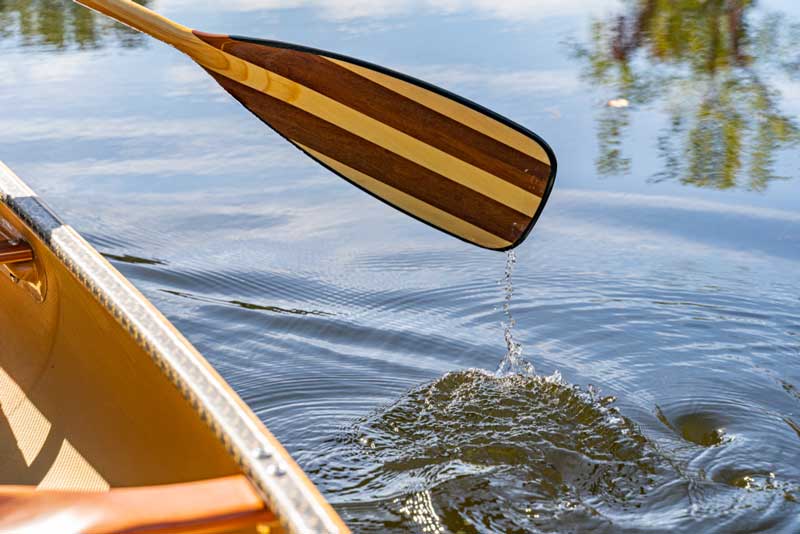 John Tanner Park is a park renowned for having the most expansive sand beach in Georgia, which boasts 138 acres of land. It offers various outdoor activities for visitors and residents.
John Tanner Park is the perfect place if you seek a location to enjoy fun outdoor activities without breaking the bank.
Some of the activities available at this park include picnicking, canoe paddling, swimming, and more.
You can cool off on a sunny day by dipping in the water of this sandy beach, and while you are there, you might also go paddle boating.
However, if you would rather stay dry, the Park's vast green field is perfect for a picnic with friends and family. John Tanner Park is one of the best places to visit in Carrollton, GA.
Address: 354 Tanners Beach Rd Carrollton, GA 30117, USA
3. Little Tallapoosa Park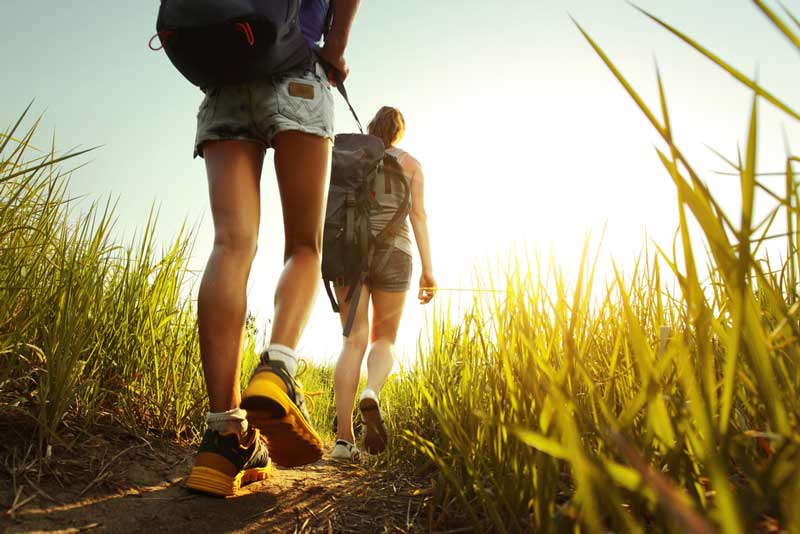 The Little Tallapoosa Park was named after the 97-mile-long body of water that runs from Carrollton to Alabama's Randolph County. It boasts enjoyable marine and terrestrial activities.
If you are a fan of the great outdoors, visiting Little Tallapoosa Park is worth a spot on your list of fun things to do in Carrollton, GA.
This Park spans 256 acres and features 7 miles of nature pathways suitable for hiking and horseback riding and 2 miles of asphalt track for running, walking, and cycling.
While at the Park, you may also go fishing in the Little Tallapoosa River, which offers a chance to catch a Largemouth bass, Channel catfish, or Spotted bass.
One thing you shouldn't miss out on is going kayaking to explore the water body—furthermore, paddle along the stream with family and friends for a fun and adventurous exercise.
Address: 1930 Hwy. 113 N. Carrollton GA 30116, USA
4. Southeastern Quilt Museum
The Southeastern Quilt Museum, launched in 2009, strives to promote and preserve the city's rich culture and history by housing an exquisite collection of quilts and textiles.
Go to the Southeastern Quilt Museum if you're interested in learning more about the history and culture of the area through the hand-woven artwork on display.
Explore the Southeastern Quilt Museum and take in the sights of some best-made items with intricate details on display.
While at this location, you may browse the gift shop's selection of additional handcrafted items available for purchase as souvenirs.
Some of Carrollton's most distinctive sights are the textures and quilts on display inside the Museum. Exploring this Museum is one of the top things to do in Carrollton, GA.
Address: 306 Bradley St. STE C, Carrollton, GA 30117, USA
5. Adamson Square – Downtown Carrollton
Adamson Square, which is regarded as the center of Downtown Carrollton, is home to most of the top dining establishments, bookstores, and retail boutiques in the city.
Adamson Square is the place to go if you're searching for a spot where you may spend many hours without becoming bored.
The Corner Cafe and the Vinyl Frontier are just two of the numerous stores and eateries to visit in Adamson Square.
If you plan to visit Adamson Square later, eat dinner at the area's most well-regarded eateries, including the Corner Cafe and Highland Deli & Grill.
Exploring Adamson Square-Downtown Carrollton is one of the top things to do in Carrollton, GA.
Address: Carrollton, GA 30117, United States
6. Fur Babies Cat Cafe
Becky Preston, Jesse New, and Sarah Seagle, who are natives of West Georgia, established Fur Babies Cat Cafe to assist Carrollton's animal shelter as such improving the condition of animals in the area.
The facility shelters cats in a more comfortable and healthy atmosphere while they wait to be adopted into compassionate homes.
This establishment is also where you can relax and have a drink while you interact with your feline friends to find a pet to take home. Donations are also welcomed.
There is a small entrance charge used to cater to the cats, it is not mandatory to make a reservation before you visit, but it can also be helpful.
If you are looking to get a new pet, you may adopt a cat at Fur Babies Cat Cafe. Kids who are ten and below can visit but must be in the company of an adult.
Address: 302 South St, Carrollton, GA 30117, United States
7. Printer's Ale Manufacturing Co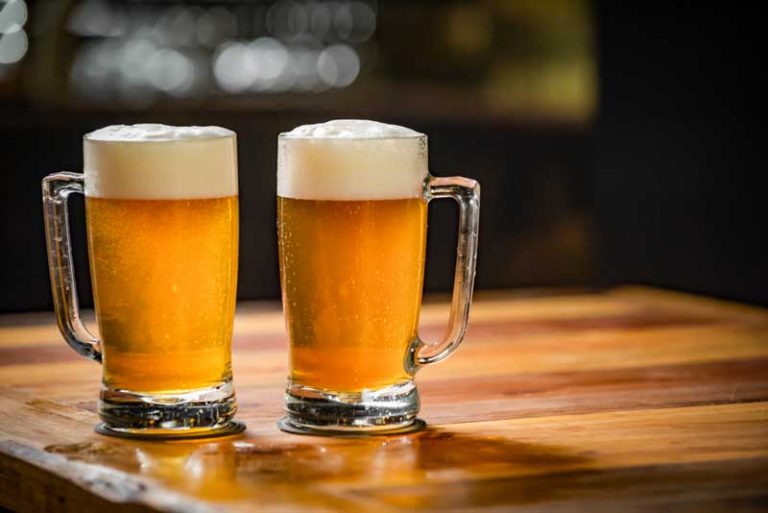 Greg Smith owns and runs Printer's Ale Manufacturing Co. This family business has been operating since 1993.
Printer's Ale Manufacturing Co. goes beyond the 20-barrel brewery and tap room which can be observed while looking at the surface.
If you pay close attention, you will discover that PAMCo. completed the voyage over 200 years; as such, it is a history-rich brewery.
Printer's Ale Manufacturing CO has maintained its originality by continuing to brew craft beers with the same love, the process with which the family began the business.
You can tour the facility with the help of the staff, who are willing to tell you exciting stories of how the company got to where it is now while sampling some of its products.
PAMCo. is the perfect place if you love beer and are curious about how they are made and happen to be a history buff.
Address: 940 Columbia Dr, Carrollton, GA 30117, USA
8. Lowell Opry House
For a romantic evening with your significant other, attend a performance at this well-liked venue.
Lowell Opry House's artists are primarily local, but the performances are always good. The Lowell Opry House has developed into a well-liked facility where tourists and locals go for a music night, serving as a location to display the abilities of regional performers.
It would be great to attend a performance at the Lowell Opry House if you like country music. Aside from seeing incredible talents, the ticket rates are very reasonable.
Address: 821 Liberty Church Rd, Carrollton, GA 30116, USA
Planning to explore Georgia? Get the best attractions and activities in Alpharetta, Calhoun, and Warner Robins for a fun vacation.
9. Horton's Books & Gifts
Horton's, Georgia's Oldest Bookstore, has been operating since 1891; it offers gift items and new books on antique shelves and display cabinets.
Horton's Books & Gifts provides classic charm for contemporary lifestyles, providing a quiet retreat from the vibrant outside world where you can read, unwind and rest.
This facility offers free wifi; however, its many other features can keep you so engaged that you do not remember to go online.
N.A. Horton, the city's former undertaker, founded the bookstore, which has played a significant role in Carrollton for over a century.
The establishment offers a warm atmosphere and an array of second-use authentic and fictional books. Dante and Magah, the storekeepers, can help you find whatever you want.
Address: 410 Adamson Square, Carrollton, GA 30117, USA
10. Historic Banning Mills
This attraction features unusual sights. It is located just 30 minutes towards the southeast of Carrollton.
The Historic Banning Mills is the place to be if you seek a location with heart-racing and adrenaline-pumping activities.
Some fun things to do at this attraction include rock climbing, kayaking, hiking, and horseback riding around the forest.
The main attraction at the Historic Banning Mills is the Screaming Eagle Zipline, which has secured a spot in the Guinness book for being the longest zipline in the world.
If you aren't a fan of the aforementioned exhilarating activities, you can visit the attraction's onsite spa for some pampering.
Address: 205 Horseshoe Dam Rd, Whitesburg, GA 30185, USA
11. Carrollton Historic City Cemetery
The Carrollton Historic City Cemetery, which dates to the 1700s, is the final resting place for many well-known people.
Even if not everyone likes Cemeteries, the Carrollton Historic City Cemetery is not a regular cemetery as it acts as a ground for a history lesson.
Each headstone in this cemetery has inscriptions and symbols to provide insight into the life of the individual interred there.
Try to examine the markers on each person's headstone as you walk through the Carrollton Historic City Cemetery.
You can get a sense of their kind of person or lifestyle from the inscriptions mentioned above. This location is among Carrollton's fantastic sights.
Address: U.S. Hwy. 27 & Alabama Street, Carrollton, GA 30117, USA
12. TC Rose Bar & Grill
TC Rose Bar & Grill is the Oldest pub in Carrollton, GA. For serving the community for more than 30 years, the pub has become a landmark.
The establishment has undergone renovations and refurbishment, resulting in its current attractive appearance. It should be your destination if you want to unwind and socialize with the locals.
The pub's welcoming ambiance in its bar area allows its visitors to feel comfortable while having a good time. The staff are friendly and know how to give good company.
For entertainment, TC Rose offers live musical performances by famous local artists. On Fridays, there is also the ugly Betty show.
For refreshment, you can help yourself to their delectable fries, chicken, burgers, and stake, along with tasty craft beers.
Address: 202 Brumbelow Rd Carrollton, GA, 30117, USA
13. Carrollton Center for the Arts
Admiring artworks at the Carrollton Center for the Arts is worth adding to your list of what to do in Carrollton, GA, especially if you are an art lover.
The 50,000-square-foot Center, established in 2002, contains many artworks, a dance studio, a theater with 272 seats, and other amenities.
The Carrollton Center for the Arts will undoubtedly wow you. If you are an artist visiting the area, the art pieces will inspire you.
Beautiful works of art, including glassworks, paintings, and other media, are displayed in this enormous art facility.
Local artists can also exhibit their creations at this fantastic venue by requesting their pieces to be displayed at the center's exhibition.
Take your time admiring each piece as you wander the expansive art complex. Each one will be to your liking because it has a unique narrative and importance.
Address: 251 Alabama Street, Carrollton, GA 30117, USA
14. Southern Hills the Church at City Station
Southern Hills uses the city station to perform weekly services as a renowned church.
You'll find the ideal group for yourself because this church which is a single body, is subdivided into various groups.
By attending a Southern Hills worship service, you can spend an hour or two connecting with your spiritual side.
Southern Hills is a great spot for you if you are religiously inclined and passionate about worship services. You'll undoubtedly feel revived at the end of the service.
Address: 2115 Maple Street, Carrollton, GA 30117, USA
15. Advanced Massage Therapies inc
Advance Massage Therapies Inc. is an establishment in Carrollton, GA, that offers top-notch medical, women's health, sports, and wellness services.
This establishment, which boasts 20 years of operational experience, uses soft and osteopathic manual treatment methods and medical massage methods to relieve its customers of their health issues.
The specialists at the facility will examine and evaluate you health-wise and observe your flexibility, mobility, balance, posture, strength, swelling, and other factors that might influence your problem.
After examination, a special treatment of interactive methods and proven swelling, pain, and neurological dysfunction treatment techniques is then administered to the clients.
Some of the services available at this facility include Manual Lymphatic Drainage Therapy, Medical Massage, deep tissue massage, Oncology Massage, Plastic Surgery therapy, and more.
Address: 306 Bankhead Hwy, Carrollton, GA 30117, United States
Are you planning a road trip in Georgia? here is a guide on things to do in Douglasville, and things to do in Buckhead for a fun trip.
16. Way Out Games
Way Out Games is an escape room facility that turns immersive gaming up a notch. Visit Way Out Games in Carrollton, GA
, if you enjoy escape-oriented video games.
The popular online escape video games on consoles and mobile phones inspired the games, with the idea that if they are enjoyable on screens, it would be a whole new experience in reality.
Visit Way Out Games to get immersed in specific times and places, find different clues to solve the puzzles, and triumph over new challenges from exciting stories. The feeling is similar to being in a different world.
Way Out Games strives to provide a realistic virtual world with touchable props and maps, visible themes, and other effects that will amplify your perception, such as smells and sound.
Do not miss out on the immersive, challenging, fun, and adventurous fantasy world. It is a team game, so it would be best if you came with friends or family to spend time together solving mysteries.
Address: 108 A Kilgore Rd, Carrollton, GA 30116, United States
17. West Georgia Textile Heritage Trail
It is no secret among locals and most visitors that the textile industry greatly influenced the growth and development of Carrollton.
The West Georgia Textile Heritage Trail has made it possible to delve deeper into this heritage with ease. History enthusiasts love this location.
This trail travels from Columbus to Dalton, and in its middle are Carrollton and a few neighboring communities. The path is under surveillance, so rest assured hiking it is safe.
Exploring this trail allows you to see numerous mills constructed to manufacture apparel from cotton fiber while the railway eased transportation of the finished goods.
One of the trail's stops is the Maryon Hosiery Mill building, while another privately held facility is the Mandeville Mill, which was erected in 1899. Enjoy the scenic picture-worthy views with loved ones.
Address: 1601 Maple St, Carrollton, GA 30118, United States
18. Neva Lomason Memorial Public Library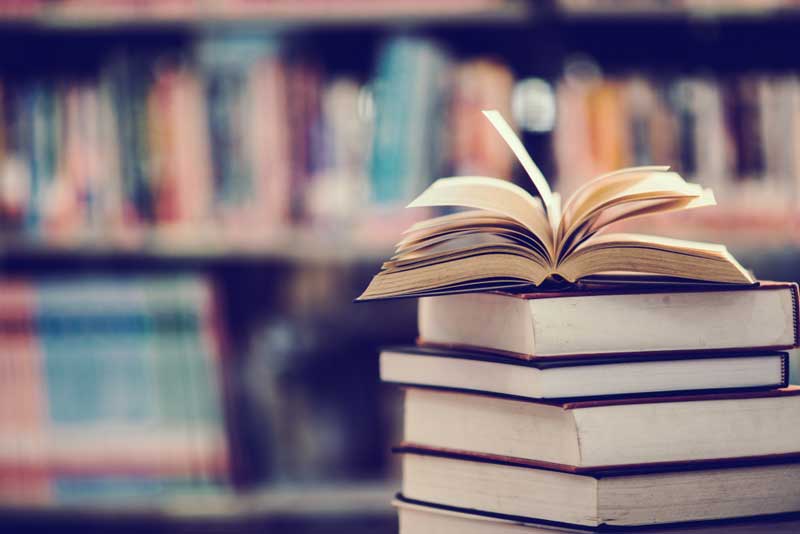 Neva Lomason Memorial Public Library, launched in 1967, is the second most frequented library in West Georgia, receiving close to 87,700 visitors yearly.
The Library boasts a wide range of books, a section for kids, an e-library, and more. The facility is well-maintained and neatly kept
You will enjoy using the top-quality facilities made available at the Neva Lomason Memorial Public Library, which features numerous books if you are a book lover.
The Library is an excellent location to visit if you want to study or conduct research for different projects.
You can make a quick stop at the Library in your free time for a fun reading in a relaxing atmosphere. It is an ideal activity on a rainy day.
Address: 710 Rome Street, Carrollton, GA 30117, USA
19. Townsend Center of Performing Arts
The Townsend Center for Performing Arts is a well-known Theatre that assists the music and theatre departments of the University of West Georgia via its regular performances. It is one of the best places to visit in Carrollton, GA.
Asides from supporting the University, the theatre serves as a platform to foster art in the communities within range.
The facility is a space that is ideal for people of all ages. It is also group and family-friendly as it features group amenities.
Townsend Center also offers a surplus-free parking area, so you do not have to bother about where to park if you visit in a privately owned vehicle.
Regardless of when you visit Townsend Center of Performing Arts, you can catch a show as it runs throughout the year.
Address: 1601 Maple St.Carrollton, GA 30118, USA
20. Quest Comic Shop
Having been in business in Carrollton for more than 25 years, Quest Comic Shop has developed to provide a complete collection of Hardcovers, Graphic Novels, and commercial Paperbacks from renowned publishers.
This Comic Shop also offers the best-selling card and board games like Naruto, Yu-Gi-Oh, Pokemon, and Magic the Gathering. If you visit on weekends, you can catch a tournament.
If you want a copy of the shop's gaming schedule, you need to request it, or you can look it up on their website at www.questcomicshop.com.
If you are a fan of comic books and graphic novels, you will be wowed by the many paperback mangas you will find here.
Quest Comic Shop provides a subscription service at designated intervals for monthly journals. Its website also features a rundown of the latest titles.
Address: 225 Lovvorn Rd Carrollton, GA, 30117, USA
21. Lowell Paintball
Lowell Paintball is one establishment in Carrollton, Georgia, known for its fantastic customer service. You will feel welcomed from the moment you walk on till you leave.
The establishment, which opened its doors to the public in 1999, in the era of the Camp Blood Haunted House, later included a speedball area to double the fun.
Lowell Paintball further expanded in 2005 to feature a 2.5-acre play zone equipped with a tower, fort, buildings, a hideout, and more.
This paintball field can also be used for hosting birthday parties, reunions, and team-building activities.
It would be best if you wear long sleeve clothes and pants if you wish to participate in the games.
Playing a match or paintball at Lowell Paintball is among the fun things to do in Carrollton, GA, for a family/ group activity.
Address: 2277 Whooping Creek Rd, Carrollton, GA. USA
22. Shot Spot
In Carrollton, GA, a family-run establishment called Shot Spot operates one of the country's most modern indoor shooting ranges and retail stores.
The 18,000-plus sq ft building has a highly distinctive shooting range featuring a variety of lanes for the general public to use.
Your search for the ideal firearm will be aided by the diligent and friendly staff who will help prepare you with the appropriate tools,
To ensure that the firearm you are buying will satisfy you, you can try out any of the rental weapons on the shooting range.
If you plan on staying a while in Carrollton, GA, you can take classes led by instructors who are veterans in the security field.
Practicing how to use firearms will make a fine addition to your itinerary of what to do in Carrollton, GA. Your shooting prowess will improve with every minute you spend at the shot spot.
Address: 970 Hays Mill Road, Building 200, Carrollton, GA 30117, USA
23. Sewell Mill Textile Exhibit
Just 20 minutes from Carrollton towards the north is the history-rich Sewell Mill Textile Exhibit, where you can view a wide range of quality American textiles and readymade clothing.
Explore Sewell Mill, and you'll discover the history of the significant textile industry, which played a crucial role in sustaining this region of Georgia's prosperity for so long.
The museum has remarkable artifacts from this era, including old photographs and a timer that records when employees arrive and exit the plant daily.
Once you check-in, the staff will take you through the informational exhibits to learn about the processes used to make the apparel worn across the nation a century ago.
Some of the amenities you will see in this facility include free parking, public restrooms, meeting facilities, and more; this attraction allows for self-guided tours.
Address: 126 Hamilton Ave. Bremen GA 30110, USA
Georgia has some of the best cities in the United States to explore, here is a list of fun things to do in Woodstock, things to do in Marietta, and things to do in Pine Mountain for a fun exploration.
Plan Your Trip to Carrollton
When you visit Carrollton, GA, you will find that the city offers a unique experience owing to its unique combination of attractions.
Carrollton is brimming with spots that offer maximum excitement, enlightenment, entertainment, and relaxation. The city is a place worth seeing. So what are you waiting for?